Every lady has a lot of things that are important for her style and that are part of her life as well. We are always here to keep you update with the best and useful tips for improving your style and to save your time with the preparations before going out. For today we have 10 incredibly smart tips and lady's hacks that every lady should know. These lady's hacks are helpful for organizing your clothes, with hairstyle preparation, with storage your beauty products e.t.c. We are sure that you need a few of this tips right now and that you will find this article interesting and useful for you. So take a look below and pick up your favorite.
Lady's Hacks That Every Lady Should Know
Many are not in the habit of applying a mask because they believe that washing and cleaning on a daily basis is quite enough. Why do they live in delusion? Yes, cleansing your face every day will help to cleanse your skin of dirt, oil, makeup and other debris from the skin's surface. But the mask allows cleaning on a completely different level. Only with a good mask will you be able to extract the impurities that hide under the upper layers of the epidermis. The mask detoxifies the skin, and the changes are noticeable while it works.
Spending more than 30 minutes in the bathroom every night practicing your beauty routine?! However, in the morning when you wash your face with water, you have the feeling that the serum and cream did not penetrate deep into the skin at all. You are left with question marks, do they even perform their function?! You miss a few useful and free in the routine and all your worries disappear completely!
Vaseline or lip balm instead of white pencil or shadow
Because they are thick, petroleum jelly and lip balm have the power to cover pores and attract light to make skin look radiant and fresh.
Tape against excess shadow and glitter
Removing excess shadow and shiny details can be a nightmare. Regular makeup removers are sometimes not enough, so instead of fretting, grab some duct tape or a soft self-adhesive strip. Gently tap and peel away from skin to remove excess.
Beer for beautiful hair
Beer can help you if you want shiny and lush hair. After washing, rinse your hair with beer, leave it on for 5 minutes, then rinse.
Quick paper curls
When you don't have vitlers or figaros on hand, curl the hair with baking paper or a plain white sheet. Dry the hair with a towel, wrap it around sticks made of paper and dry with a hair dryer. Do not forget to fix with hairspray. Your curls will be more than brilliant.
Oatmeal instead of dry shampoo
Oatmeal flakes have the same effect as dry shampoo, you just need to rub them through your hair and comb. The advantage is that they do not leave white marks.
Check out below to learn more lady's hacks and make easy your everyday life!
1. Easy Clothes Hacks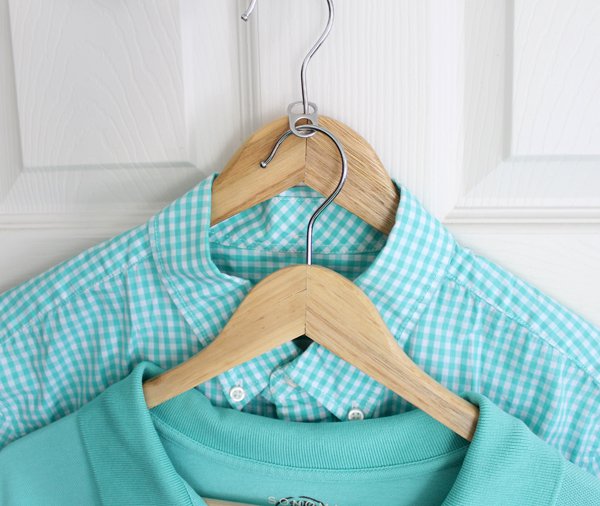 source
2.Attach Adhesive Hooks to Your Dresser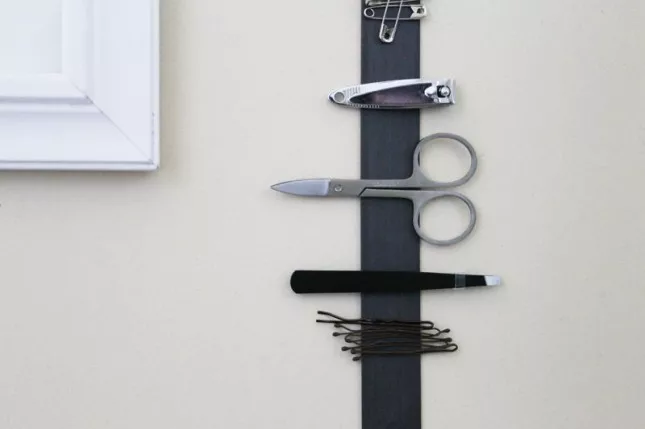 source
3.Use a Hair Straightener to Iron Collars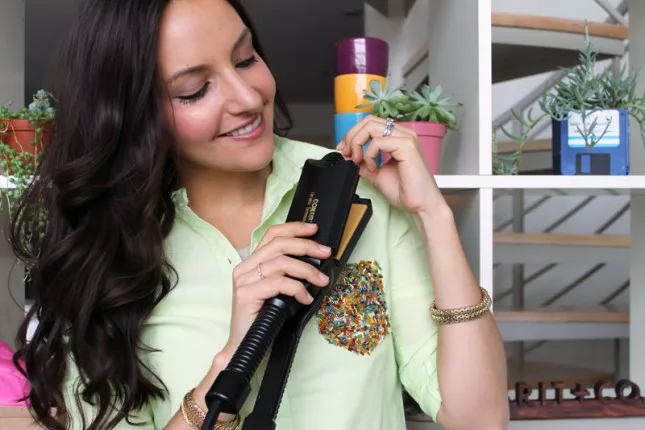 source
4.Revive Mascara with Eye Drops
 source
5.Break in new heels with a hair dryer and socks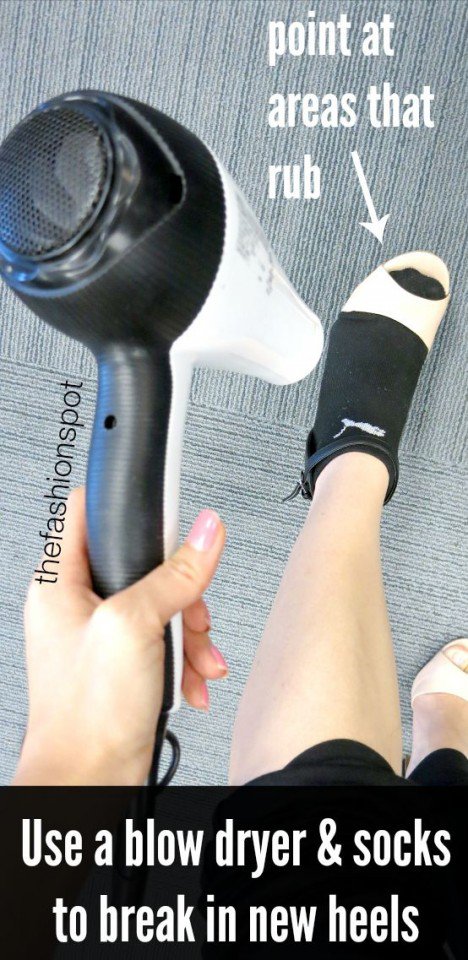 source
6.Them Boots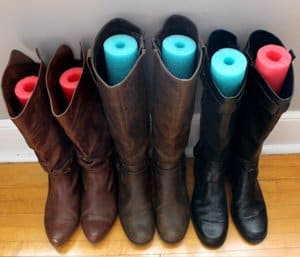 source
7.THE SECRET TO REMOVING STUBBORN SCUFF MARKS FROM PATENT LEATHER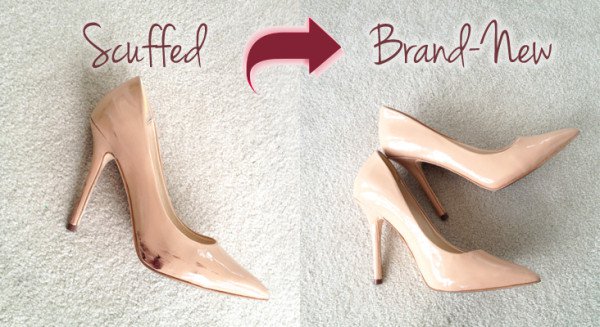 source
8.DIY: Makeup Brush Holder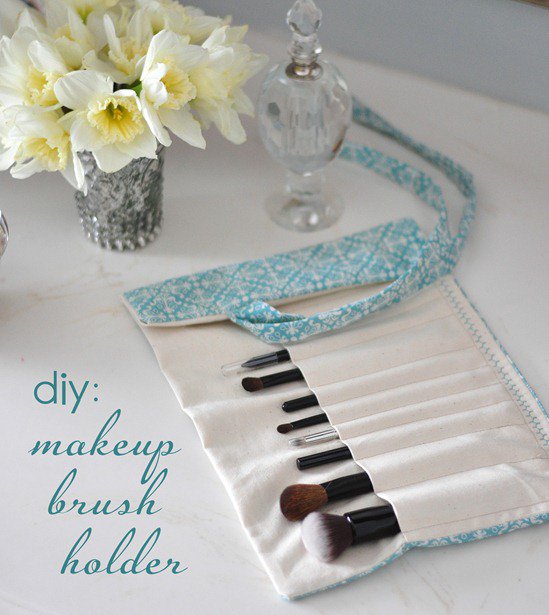 source
9.Spray your bobby pins with hairspray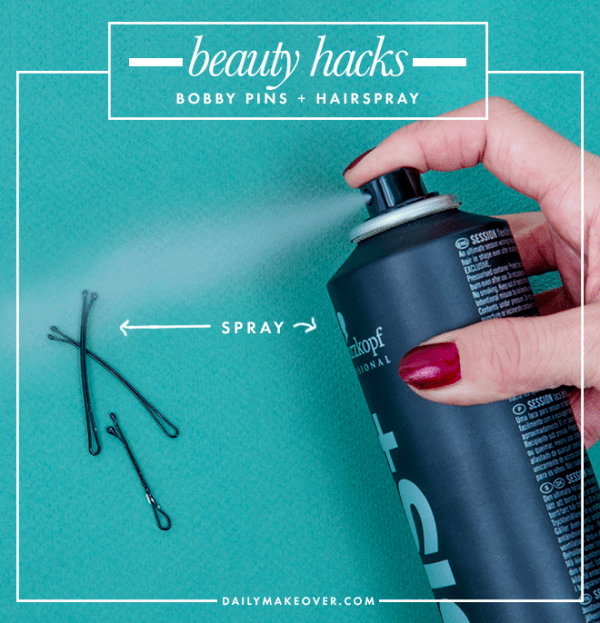 source
10. Organize your scarves with a hanger and some shower curtain rings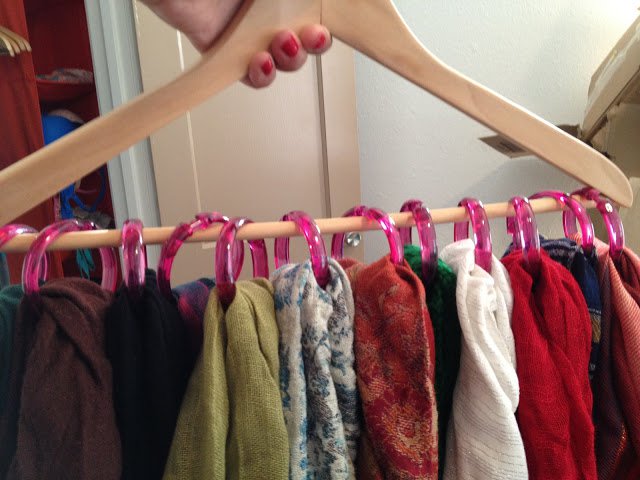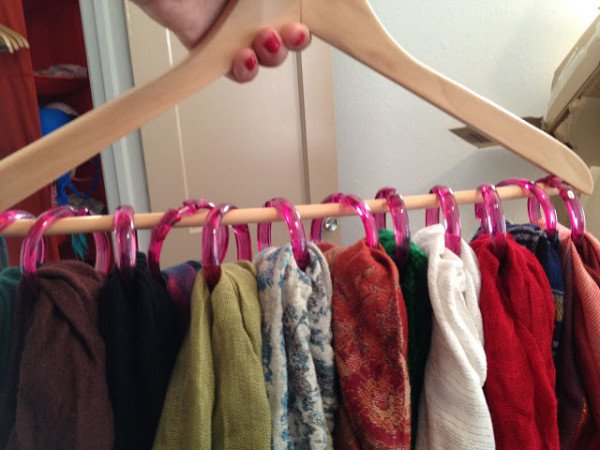 source