Did you think that cotton swabs are used only for cleaning your ears? If yes, you were absolutely wrong. In this article, we are going to give you some proof of our constatation. Below, we are going to present you with some life-changing tips and tricks on how to alternatively use a cotton swap. These beauty tricks will help you look and feel more beautiful with the help of a simple Q-tip, something that we all have at home at any time. Scroll down the page to see how to use a cotton swab to clean your mascara mistakes or how to fix your messy nail polish art. Also, you can learn how to say goodbye to the boring and awful face pimples forever. Prevent dark spots after tanning again with the use of the magic of the Q-tips.
These and much more beauty tricks using a cotton swab are on a few scrolls far from you. So, keep scrolling the page and explore our gallery full of life-changing ways to alternatively use a cotton swab. Enjoy!
1. Touch up your roots in between dye jobs with a cotton swab dipped in eyeshadow
Sometimes women need some beauty tricks that will help them cover the roots of their hair. One way to do it is to swipe a cotton swab over an eyeshadow that matches the color of your hair. Run it over your roots so that you camouflage any regrowth. Smart and easy, isn't it?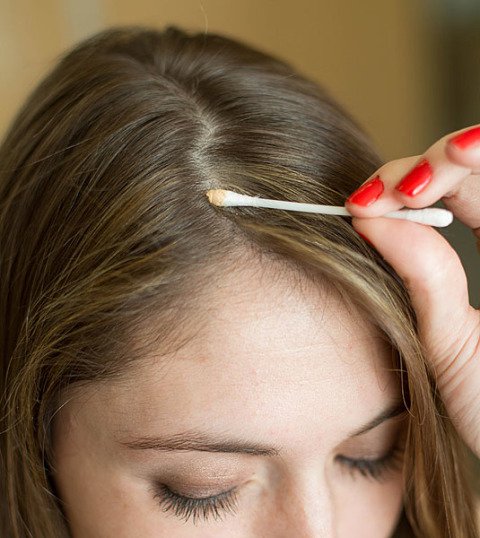 source
2. Use a cotton swab to buff out the self-tanner in spots that are prone to darkening
Applying self-tanner makes your cuticles, knuckles, knees, ankles, and elbows soak up more DHA. That makes the area where you apply the tanner darker than the rest of the skin. In order to prevent such a thing, you can wipe away excess product before it has the chance to set. Take a clean cotton swab and wipe out the excess of the tanner with circular motions over the spots.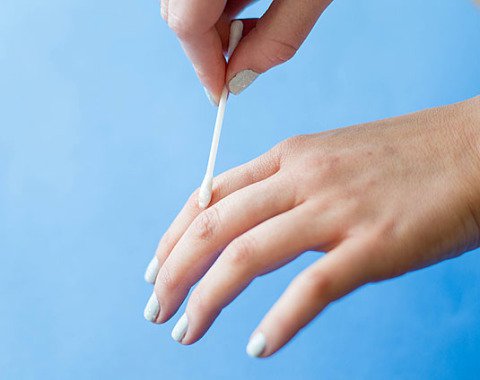 source
3. Easily get rid of a pimple with two cotton swabs and a hot water
Pimples look so awful when they appear on your face skin. One way to remove a pimple that has come to a head is to take a hot shower and dry off well. While the skin is still soft, take two cotton swabs and gently press them against to zit toward each other. This way the content of the pimple will come out with ease.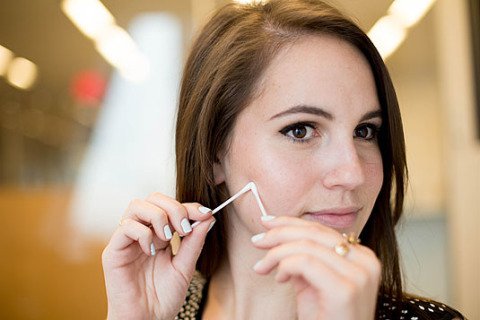 source
4. Dip the end of a cotton swab in moisturizer and use it to remove your eye makeup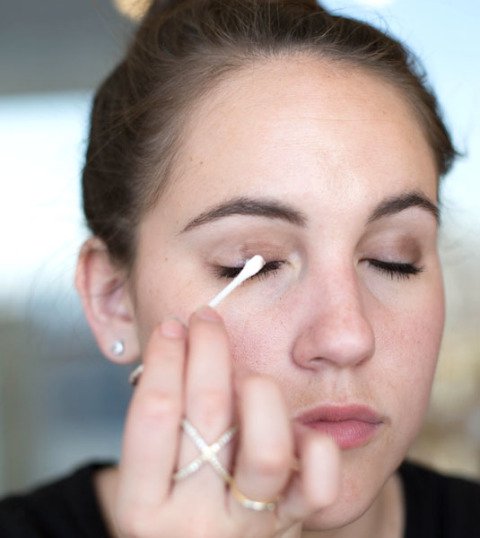 source
5. Clean up any mascara mistakes
Has it happened to you to have already applied eyeshadow and then accidentally got mascara on your eyelid? Don't worry at all. You can easily fix the problem using a cotton swab. Wait for the spot to dry. Then, place the tip of the swab on the top of the spit and spin it clockwise until the dot is gone. If you try to clean it while the mascara is still wet, then you will smear it and make it more difficult to remove.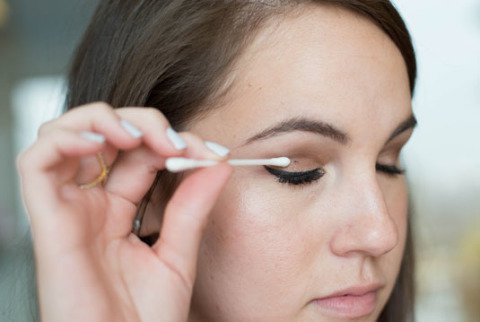 source
6. Use a precision-tip cotton swab to fill in the sparse brows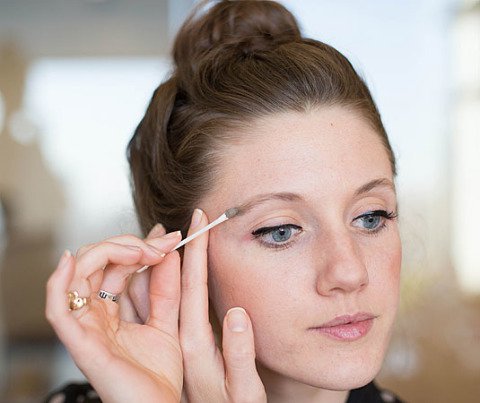 source
7. Use it to find your cheekbones and create a guideline for easy contouring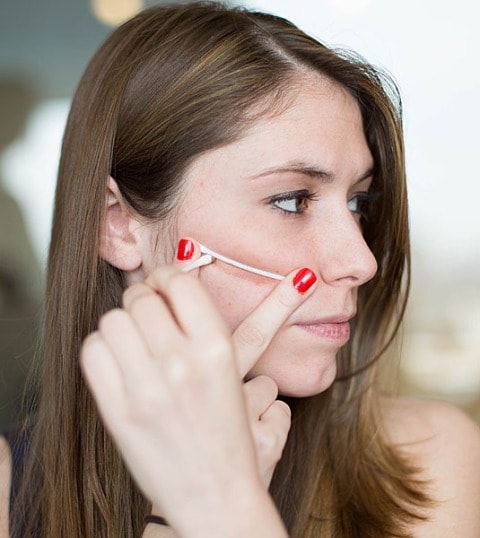 source
8. Mix baking soda, toothpaste, and hydrogen peroxide together to make a teeth whitening paste
Mix the above-listed ingredients until you get a paste-like texture. Then, using one end of a cotton swab, wipe down each tooth so it is dry. Use the other end of the cotton swab to apply the paste that you just made. Wait a minute. Then, brush the blend off with a toothbrush. Repeat the same process a few times a week until you reach the desired effect.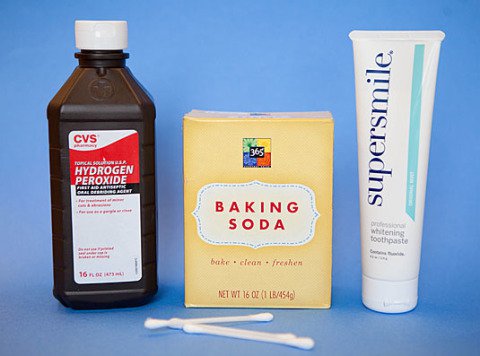 source
9. Clean the lint out of your hair dryer vent with a cotton swab
Sometimes you may feel like your hair dryer is not functioning at full capacity. In order to prevent such a thing, you need to regularly clean out the ling that is blocking the airflow in the back of it.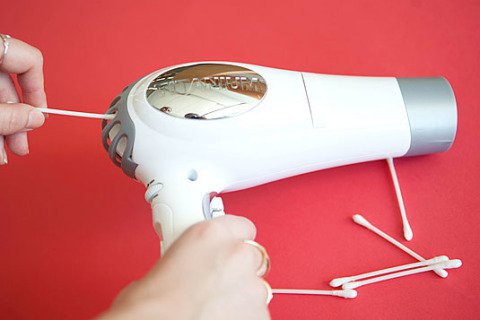 source
10. Fix a scuffed patent leather shoe by rubbing a cotton swab dipped in nail polish remover on top of the scuff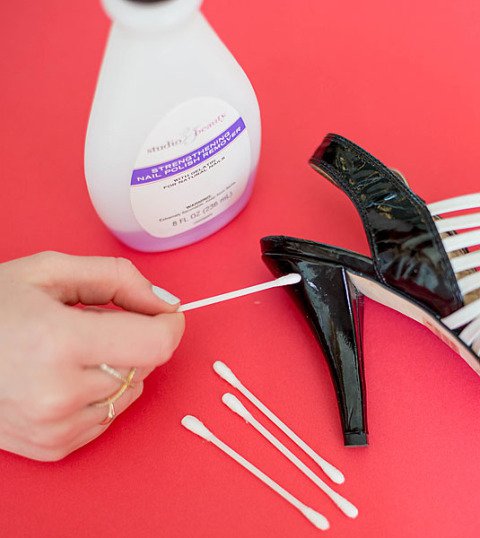 source
11. Pour a bit of nail polish remover into the cap of the bottle, dip the cotton swab in the lid, and use the end of the swab to remove any polish from around your nails
Messy nail art looks absolutely awful on your hands. In order to clean it, you need to use nail polish remover. If you want easier access to the nail polish remover when cleaning the messy nail art, then you can use the tip of the swab and the cap of the nail polish remover bottle. Dip the tip of the swab in the liquid that you will pour into the cap and then clean the messy nail art.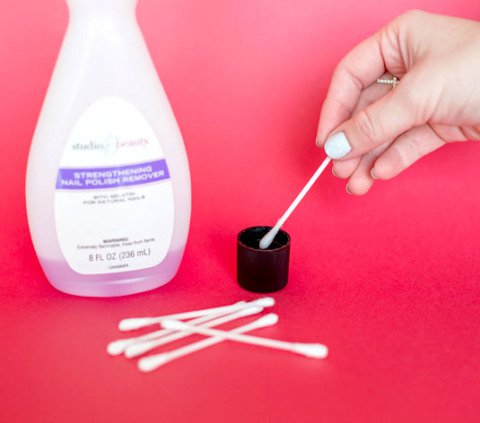 source
12. Apply eyelash glue to false lashes with the tip of a clean cotton swab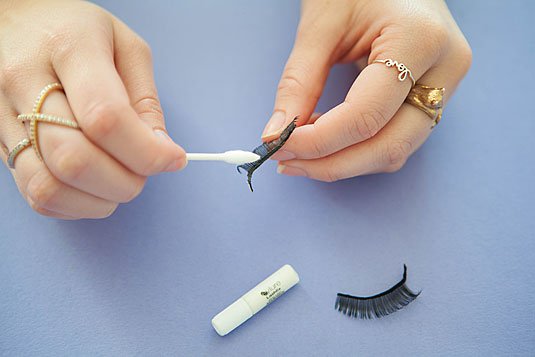 source