Hello ladies! This is a post that every woman who enjoys doing her nails at home will simply adore. Below, we have listed some helpful manicure tricks and tips to do your nails at home. We invite you to scroll down the page and explore everything you need to know about getting a magical manicure without any mess in the luxury of your own home. Doing your nails at home will soon become your favorite activity once you read these manicure tricks and tips. Enjoy them!
1. How to remove glitter nail polish
Removing nail polish from your nails can be a really tricky thing to do. That is why we are sharing with you some manicure tricks and tips that will help you do it in the easiest way. Here are the steps to follow:
1. Use a nail file to buff away the surface layer of the manicure
Sometimes you may think that you have finally removed the last layer of your top coat of nail polish. Place your hands under the light. Now, inspect the nails. Can you see some remaining shiny pitches on the nails? The color you are seeing before you soak ensures that you are protecting the integrity of your natural nails. If you start seeing spots of the natural nail, then you have gone too far.
2. Soak cotton balls in nail polish remover
Fill in a small dish with nail polish remover. The best is to use an acetone-based remover. Then, soak 10 cotton balls. The best is to use cotton balls instead of cotton pads because they are smaller and better fit your nail.
3. Secure cotton balls to your fingernails with aluminum foil
Now, place the acetone-soaked cotton ball on the top of your nail and wrap a small piece of aluminum foil around it. That will hold the cotton ball in place. After you finish wrapping each of the ten of your nail, wait for 20 minutes for the nail polish remover to do its things.
4. Gently buff away the remaining polish
Apply a little pressure, and use your cuticle stick or manicuring brush to scrape away the remaining polish.
5. Apply cuticle oil
In order to keep your nail healthy and strong, at the end of the process apply some cuticle oil.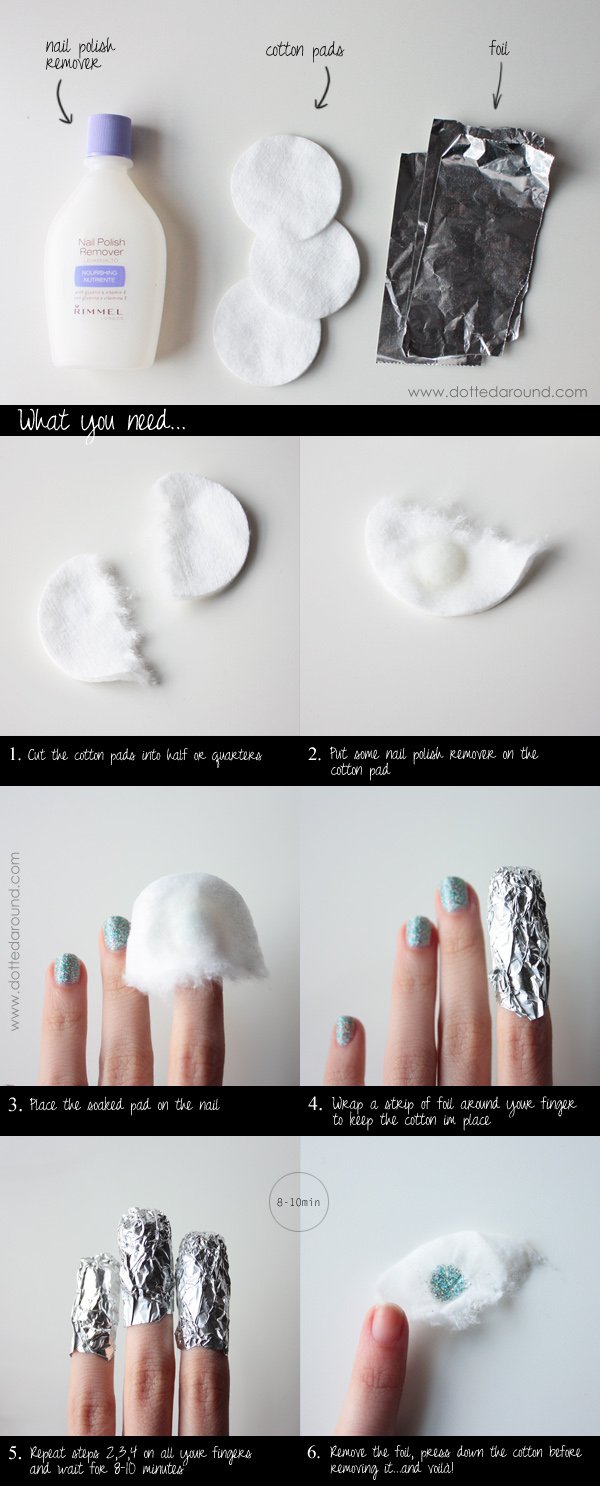 source
2. Dry Nails Instantly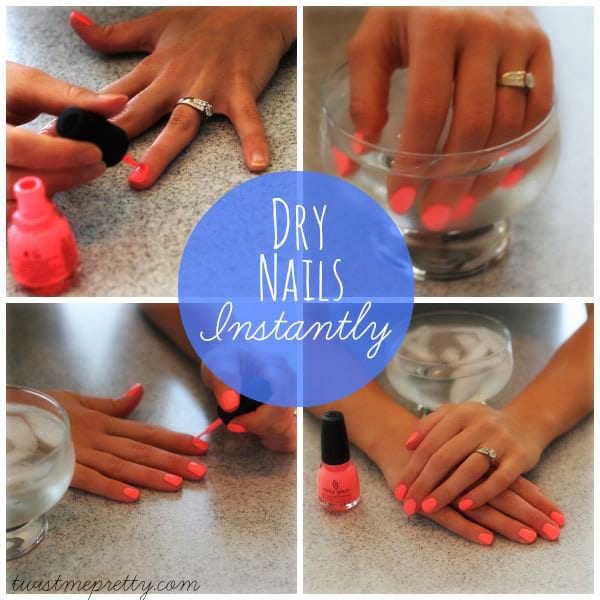 source
3. The Only DIY Mani-Pedi Guide You'll Ever Need
Looking for some manicure tricks and tips to get the perfect nail art design ever? Here is a 13 steps manicure guide to follow:
Clean your nails with polish remover using a cotton ball.
Push back the cuticles and trim the hangnails.
Clip your nails evenly to the desired length.
File your nails using an emery board to smooth and shape rough edges.
Buff the top of the nails to smooth and polish the surface.
Exfoliate your hands using a scrub to remove the dead skin.
Moisturize your hands using hydrating cream.
Prep your nails with rubbing alcohol to remove the excess oils.
Apply the base coat to each of your nails.
Then, apply polish in three strokes: one strike down the center of the nail and two others along the sides.
Allow the first coat to dry, and then apply a second one. Add a clear top to seal the polish and allow your nails to dry completely.
Finish the entire process by removing any excess polish with a cotton swab dipped in polish remover.

 source
4. Hot Oil Manicure + DIY Recipe

 source
5. How to Master the At-Home Manicure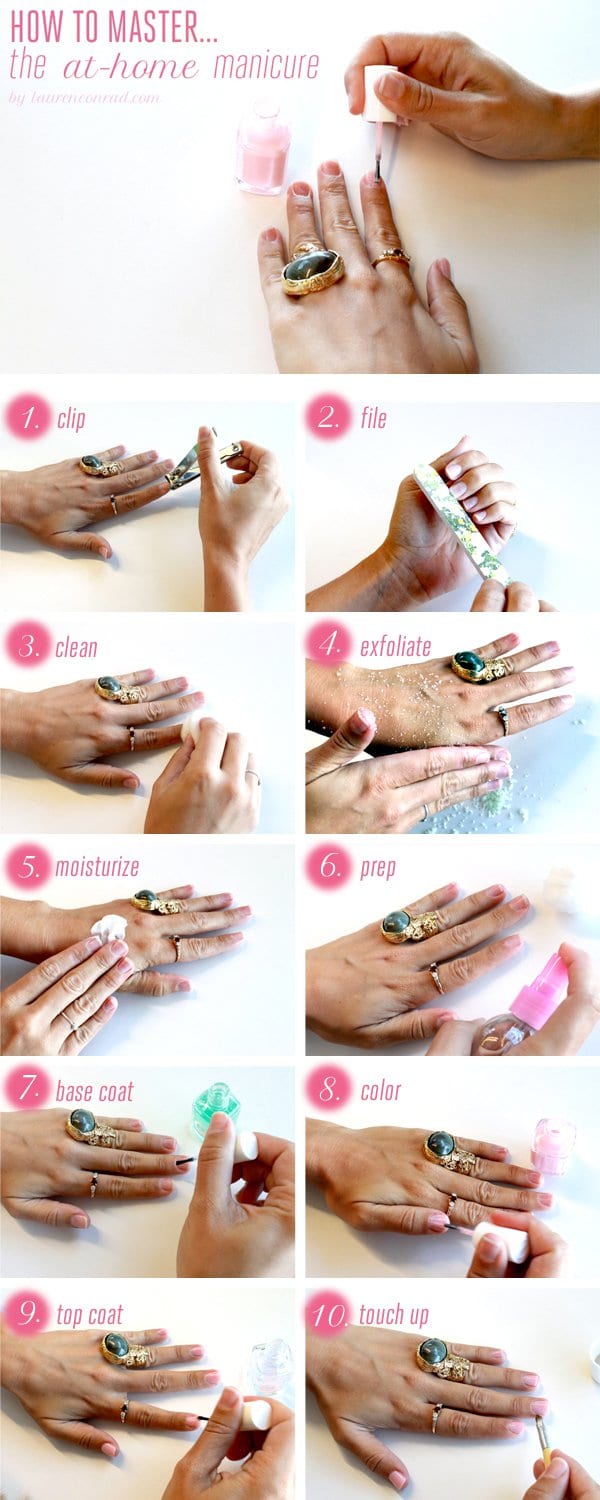 source
6. Tutorial: Nail Polish Stain Removal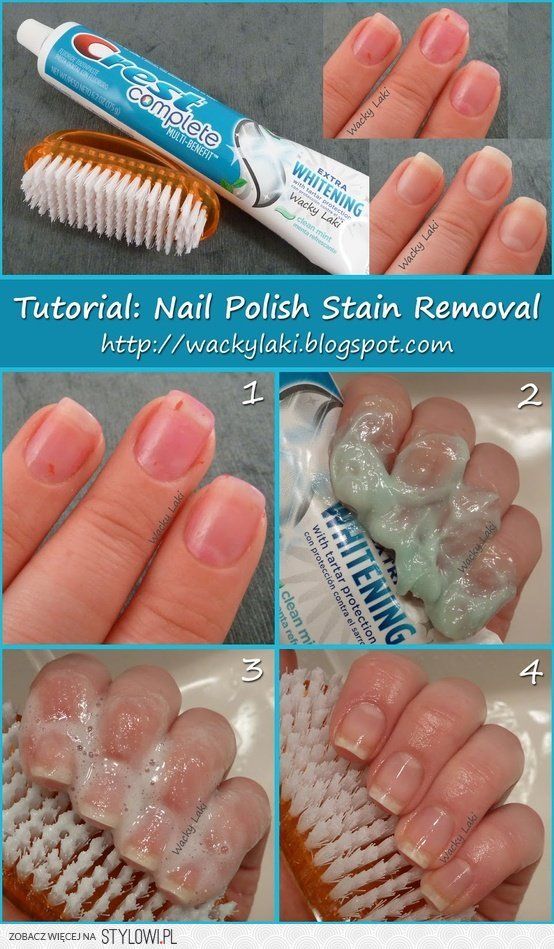 source
7. Nail Protector Cover
Doing a manicure sometime comes with so much mess. Fear not! We have found some manicure tricks and tips on how to say goodbye to messy manicures forever. A nail polish protector is a new gadget that you must have at home, especially if you enjoy practicing nail art. There are so many different nail polish protectors available over there. For example, you can purchase tip covers which can also serve as a direct replacement for skin creams. Their curved shape allows you to use them comfortably and is one of the best tools to have when you DIY nail art instead of going to a manicure salon.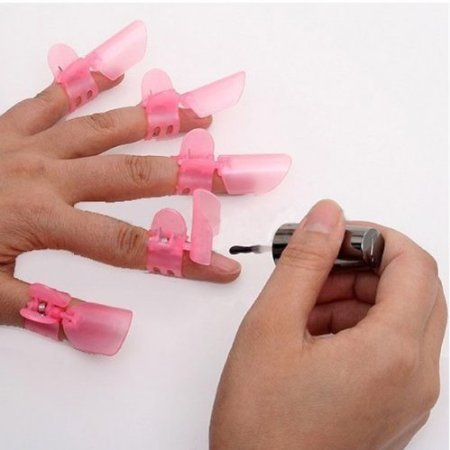 source
8. Manicure: DIY Matte Nail Polish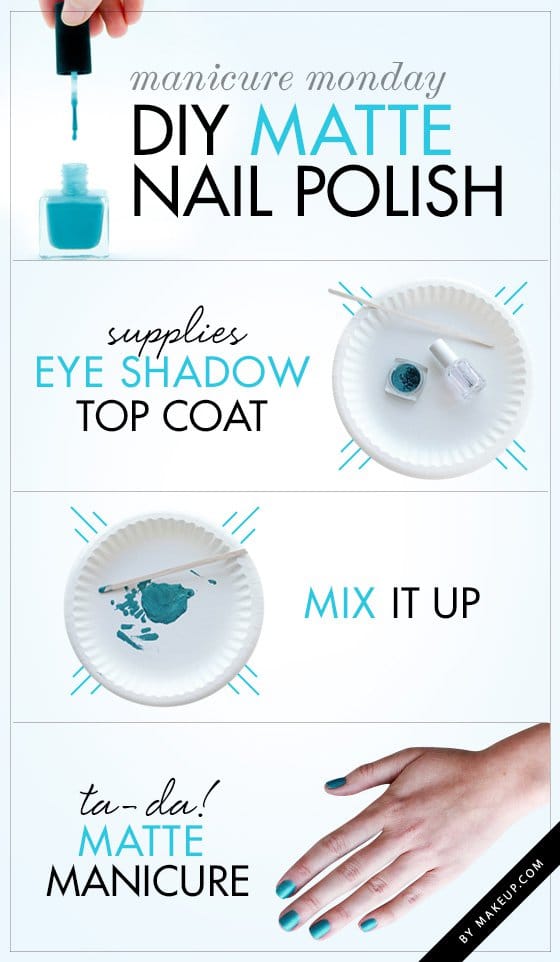 source
9. French Tip Trick Nails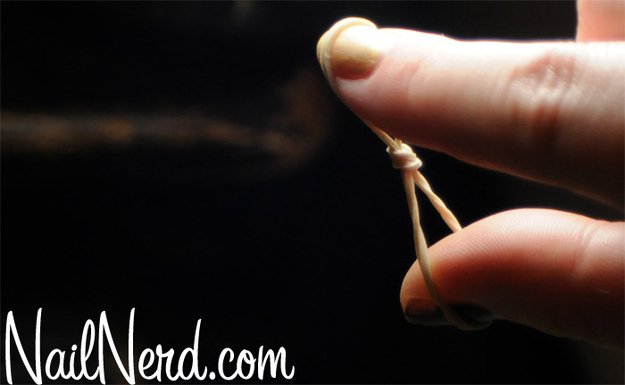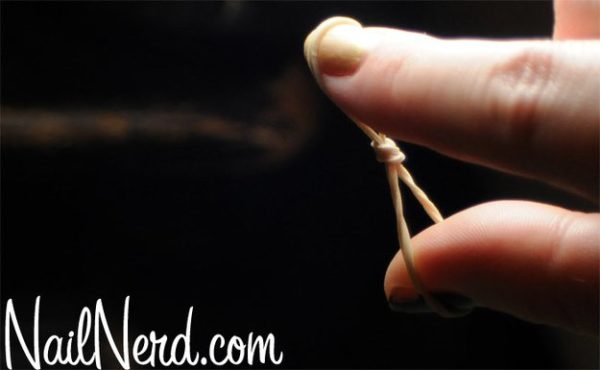 source
10. If your nail polish has started chipping, file your tips down and seal them with another layer of topcoat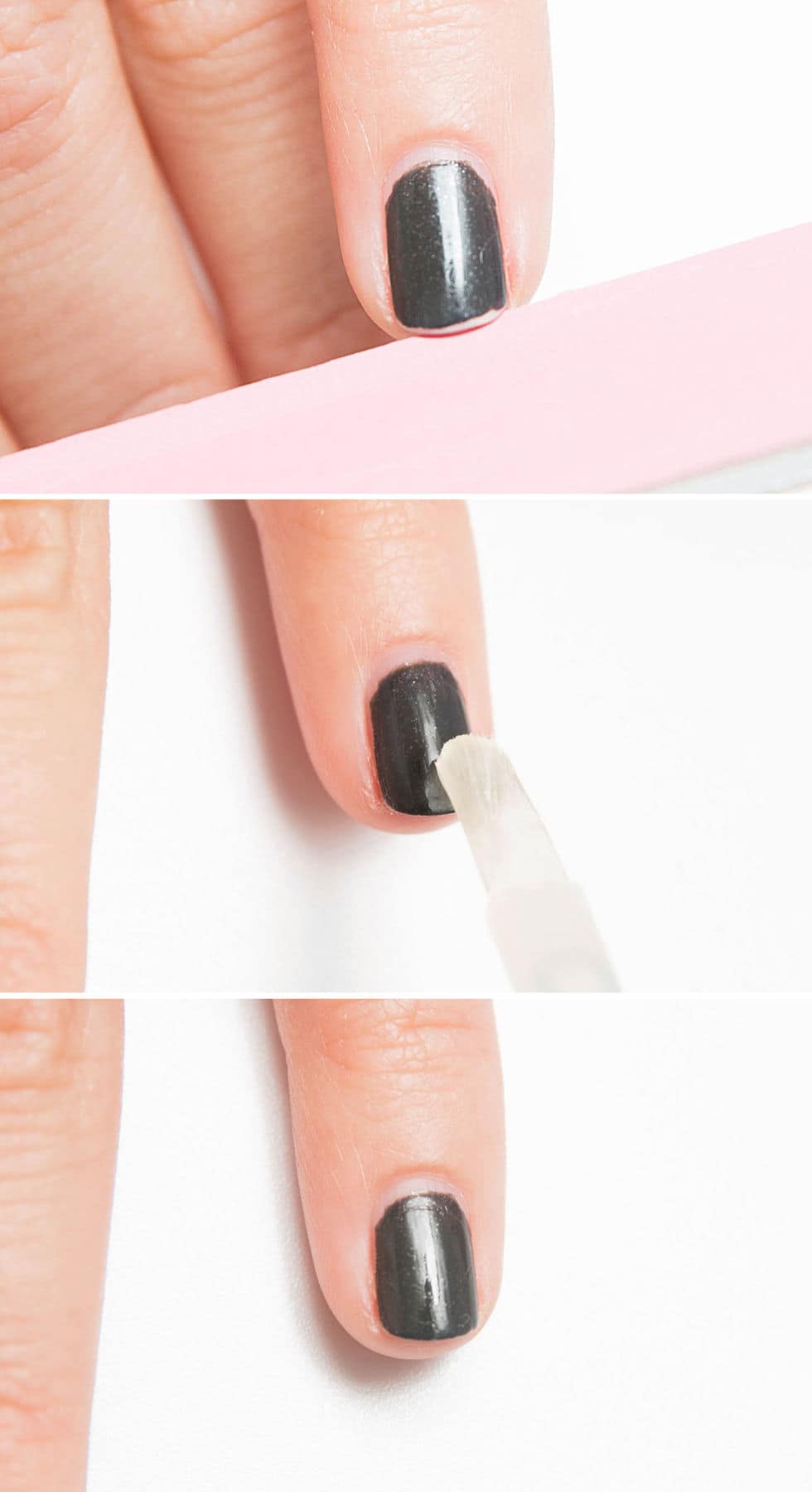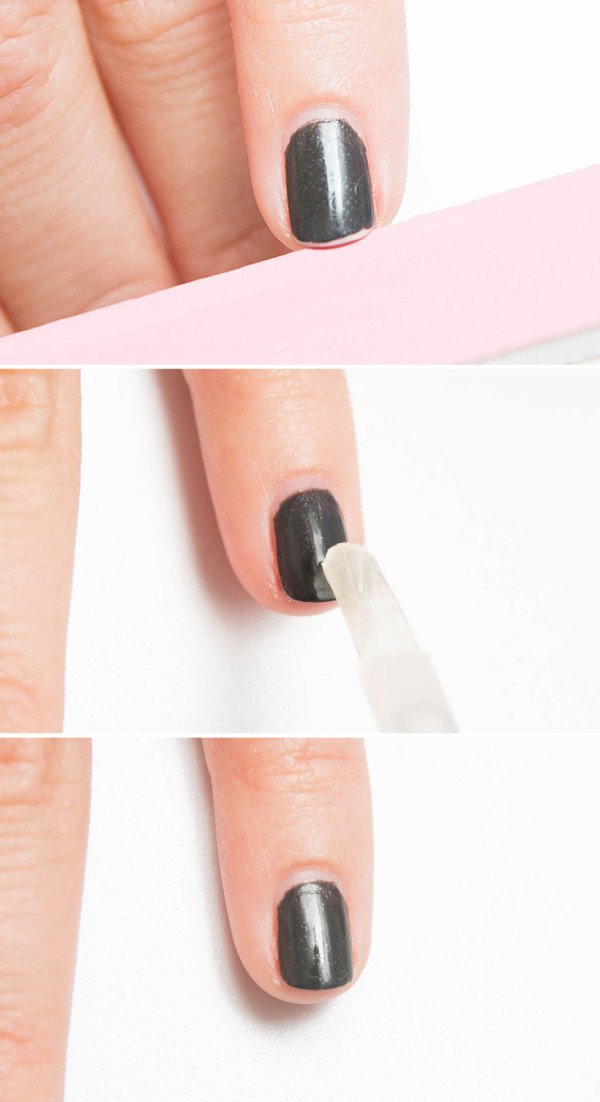 source
11. If you chip or smudge a nail, smooth the polish ridge with a cotton swap dipped in polish remover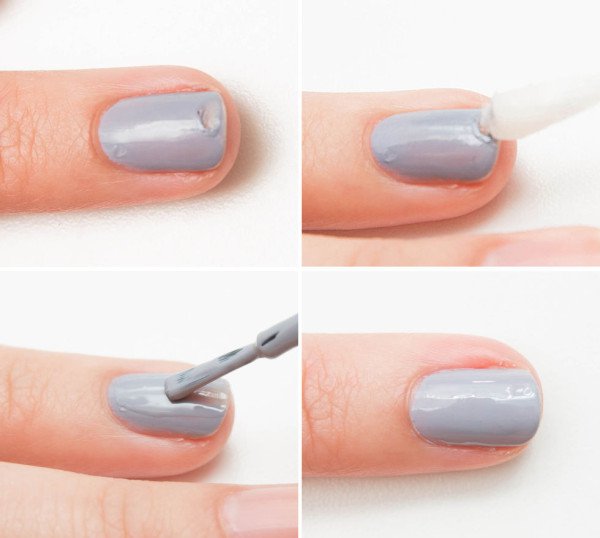 source
12. Apply two coats of basecoat to the tips of your nails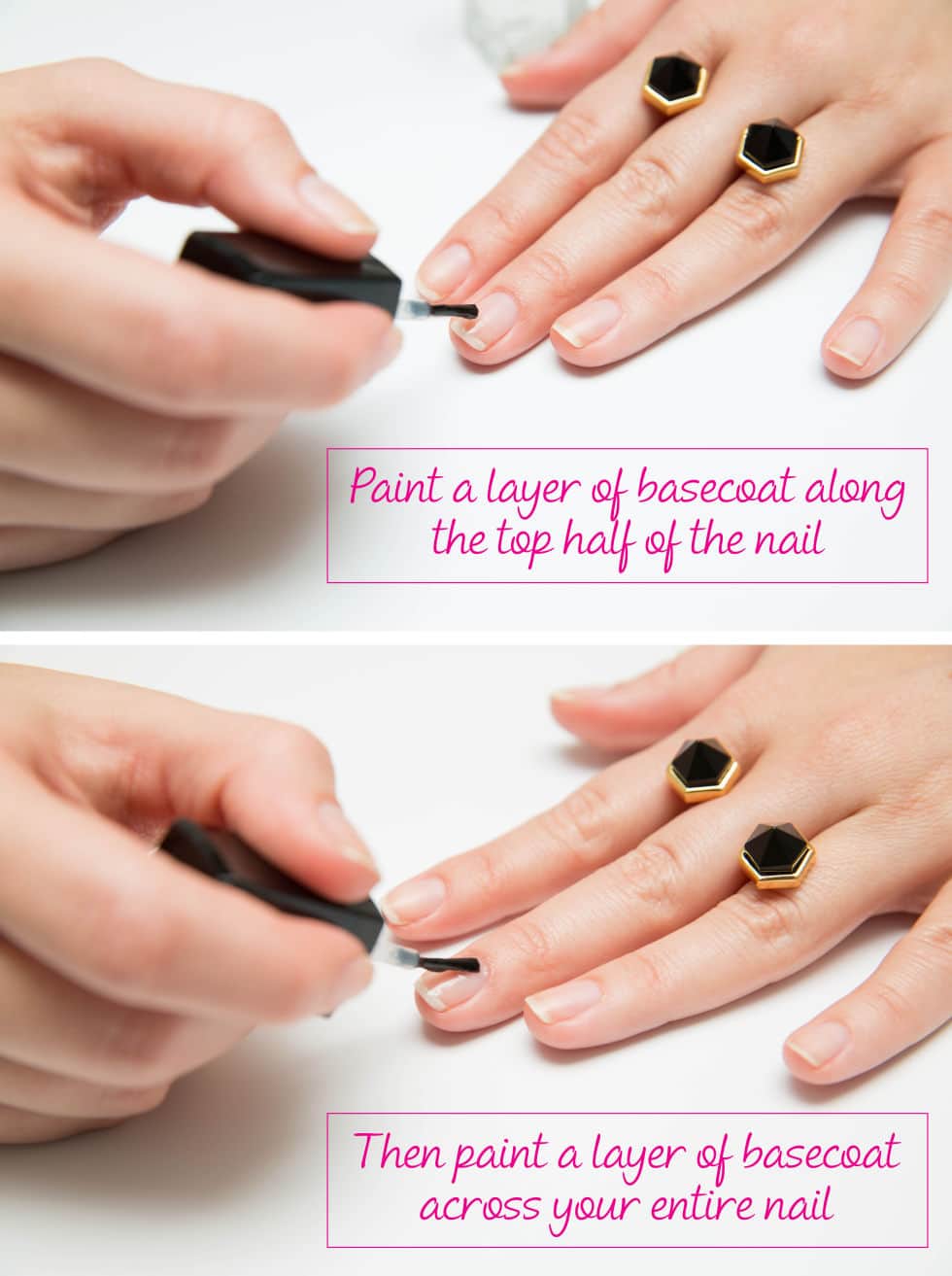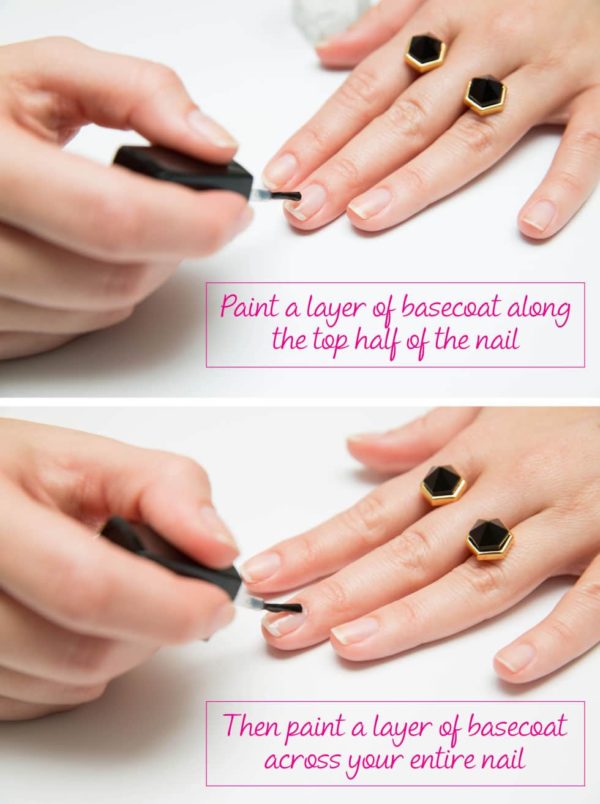 source
13. Apply nail polish strategically
Applying nail polish may seem too easy for you. But, indeed, it can be a really tricky thing to do. In the picture below are presented some manicure tricks and tips related to the steps you need to go through in order to get the perfect manicure at home.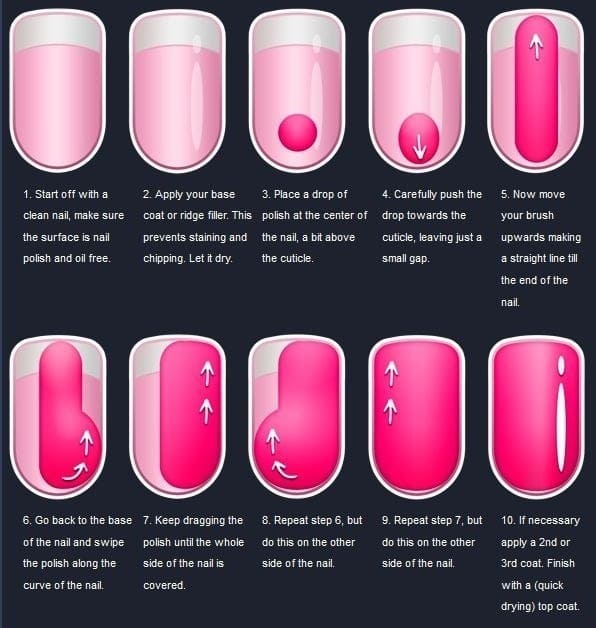 source