Hello dear readers! Our team once more is sharing with you some ingenious products in this article and we are sure that you will find it very very useful. Today we have prepared for you a few brilliant ideas and ingenious products for organizing your most needed items such as clothing, shoes, etc. In the images below you actually can see some interesting products that maybe you didn't know that they exist but they are actually more than needed in your home. We suggest you to see the pictures below and choose the best for you.
We often don't realize how much stuff we have until we lay it out in front of us. If you want your home to be tidy, it is very important to organize it well. Believe it or not, but the job of a personal organizer is becoming more and more popular in the world. As you can guess, this is a person who creates a personalized solution for each individual and family, all with the aim of creating an easier and more organized everyday life. As crazy as it sounds, sometimes we really need someone extremely objective, someone who (without much emotional interference) will look at things more realistically and suggest changes that we would otherwise ignore.
Ingenious Products To Organize Your Whole Life
The organization of things comes into effect especially when the new season arrives. Space is limited, and there are more and more things. Everything we use should be at our fingertips, and what is not necessary this season should be put away in the right way. That way it can be easily found when we need it again. Fortunately, some smart people thought about it, so they made various organizers and ingenious products, that greatly facilitate the work.
If you feel that your home is disorganized as a whole, start with one small part. It can be the closet or the pantry. Pull out each individual item to create a blank canvas for your future work. And after that continue placing things. Keep the things you use most often at eye level. The heavy items keep them closer to the bottom, and place the items you use the least, at the highest place. Feel free to leave notes that will serve as little reminders every time you start searching for your things. Even simply color-coding the books in your home library, can help make your office space seem cleaner and tidier, than if everything were haphazardly placed on the shelves.
So check out below and you will remain inspired from our ingenious products to make your life easier!
1.A scarf that turns into a travel pillow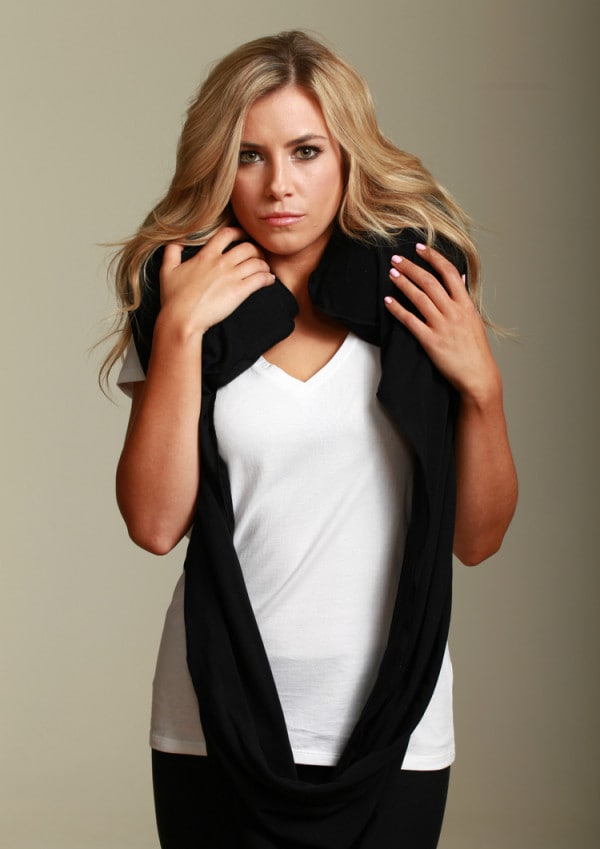 source
2.A perfume bottle you can use as a pincushion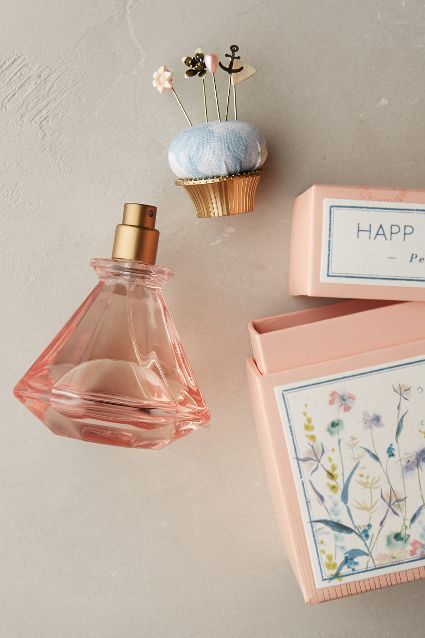 source
3.An ironing board that morphs into a stepladder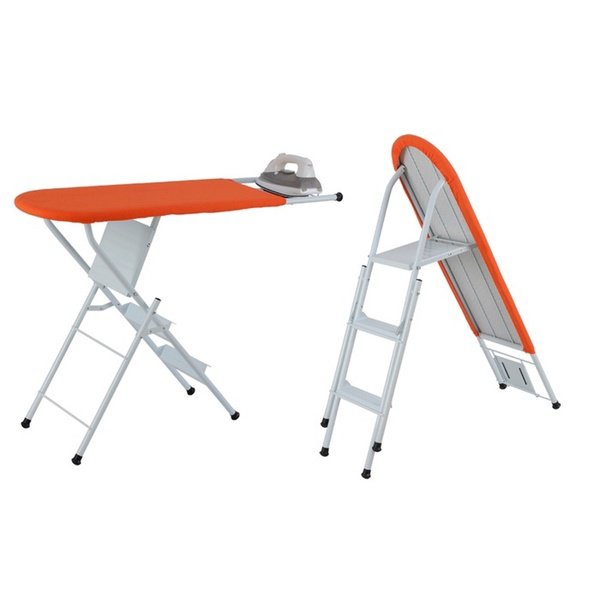 source
4.A ring that's also a bottle opener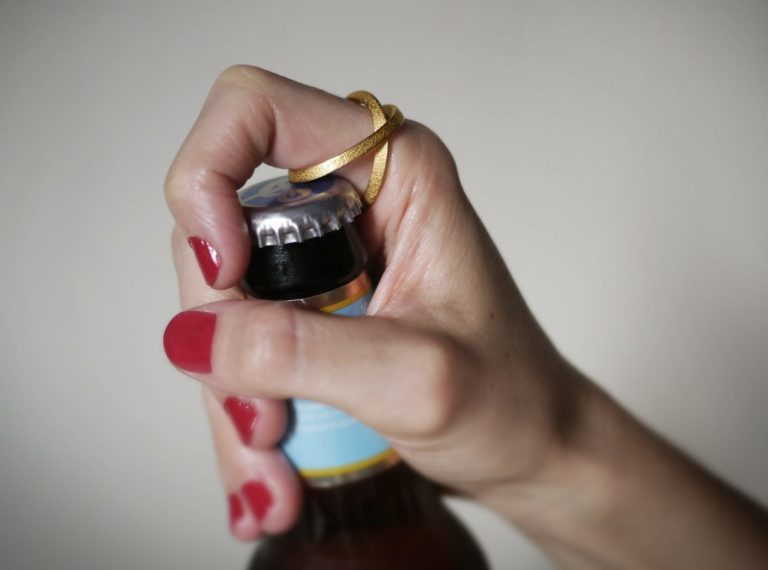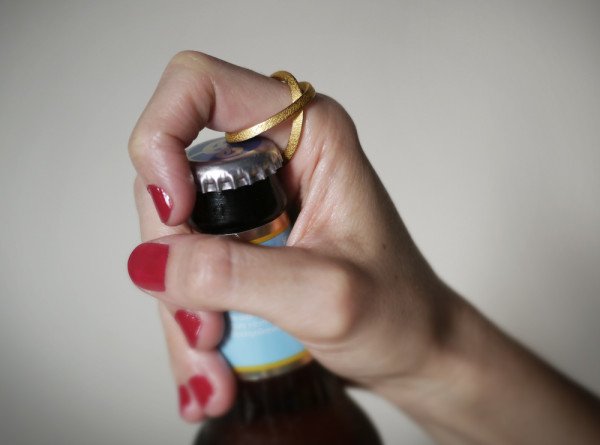 source
5.Hanging Jewelry Organizer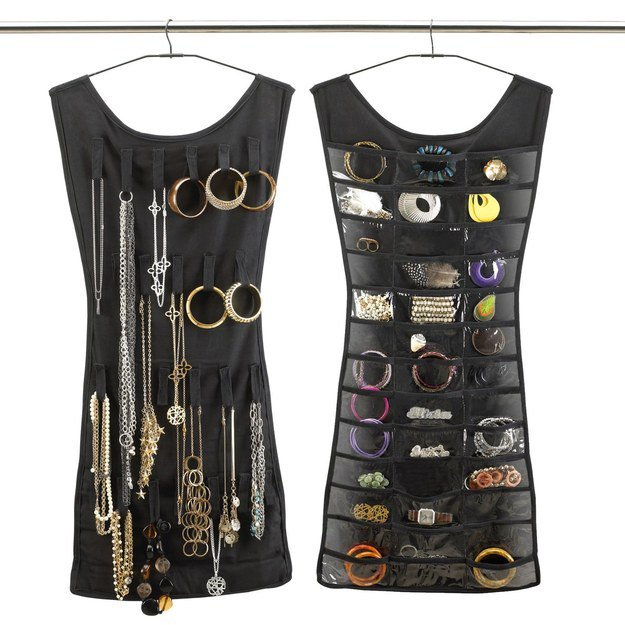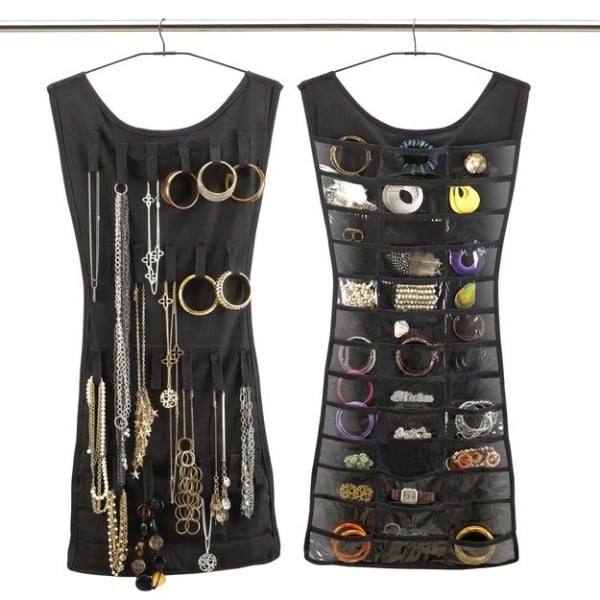 source
6.Hanging Laundry Bag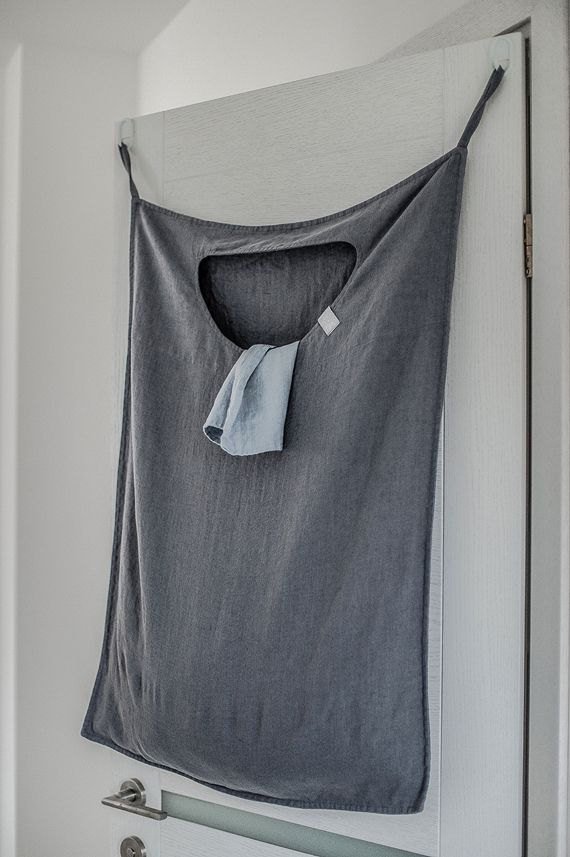 source
7.GRID-IT Accessory Organizer and Tablet Pocket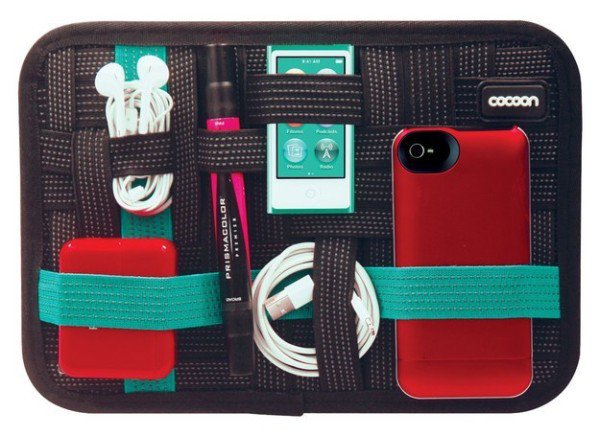 source
8.Houses Necklace Display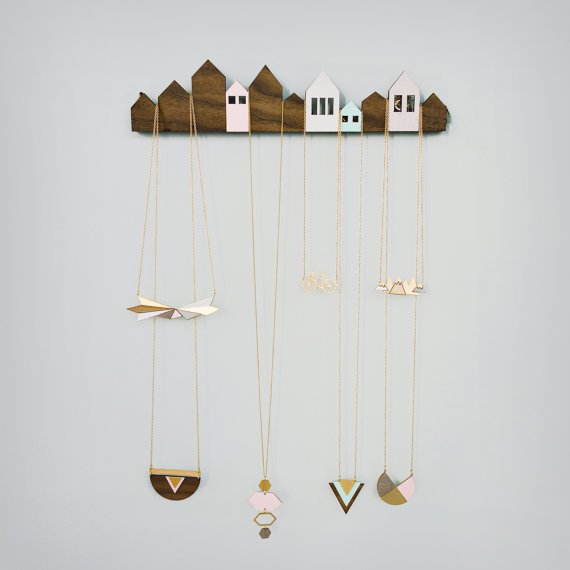 source
9.Hanging Closet Rod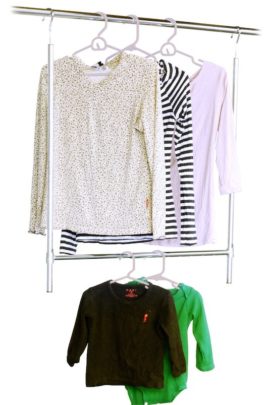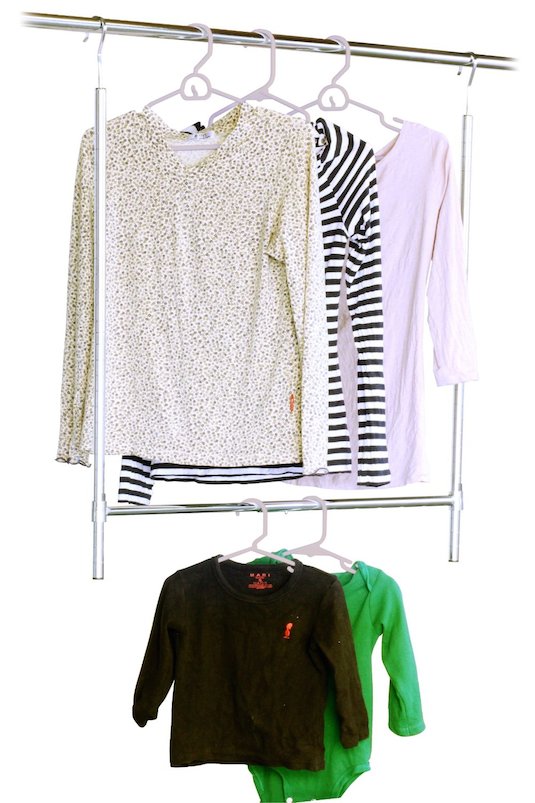 source
10.Backseat Organizer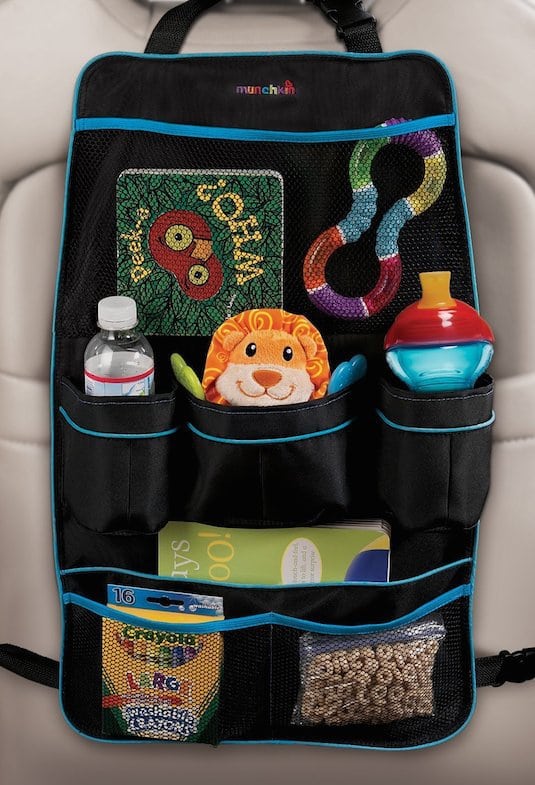 source
11.Snack & Play Travel Tray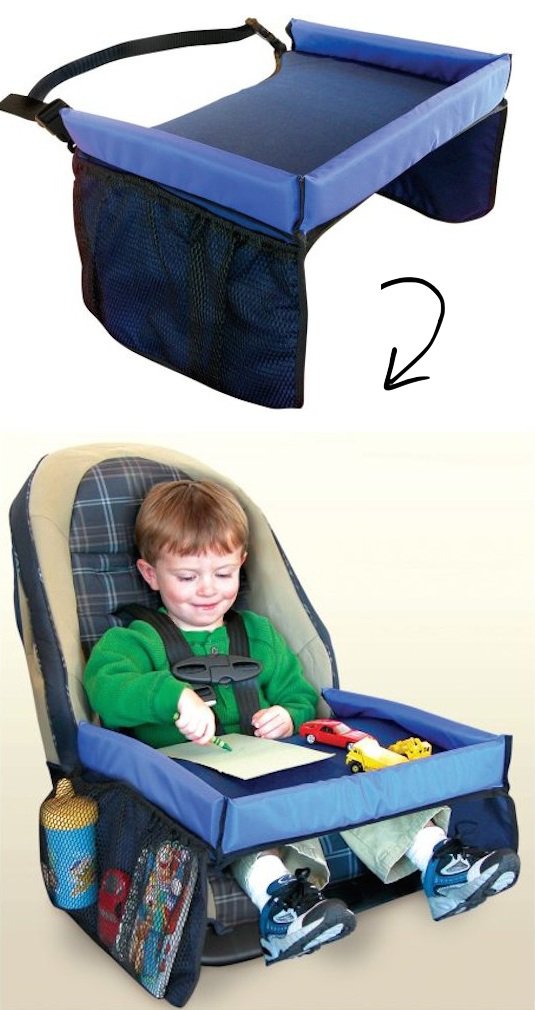 source
12.Hanging Shoe Storage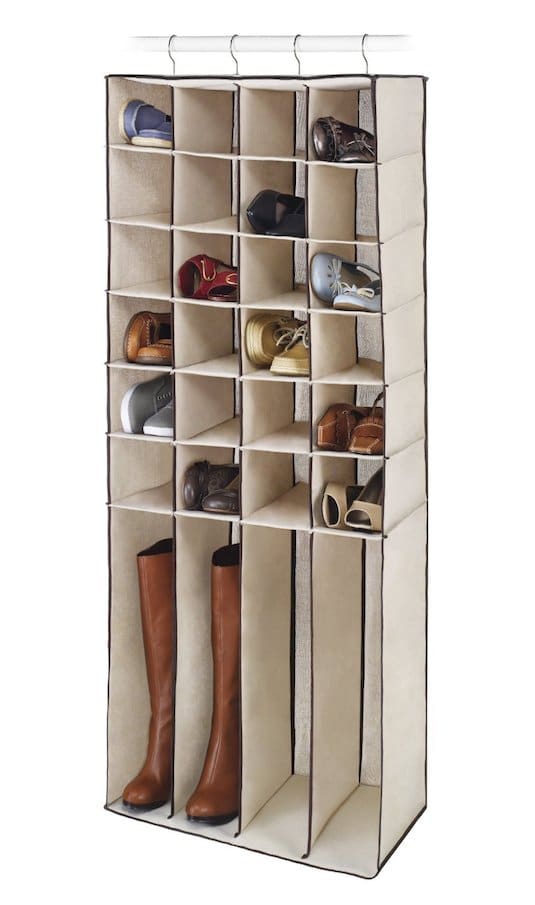 source
13.Buggy Buddy Stroller Organizer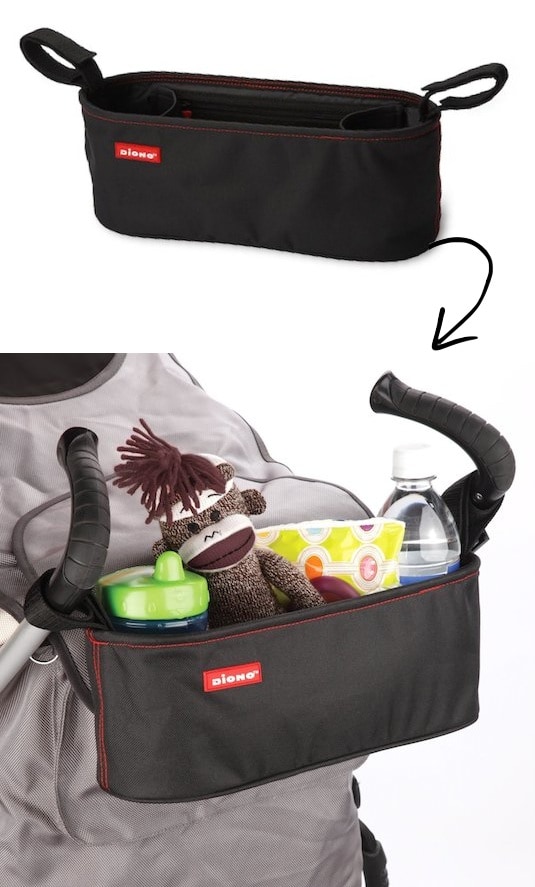 source