Need a review on the latest trends to upgrade your wardrobe? AllforFashionDesign brings you a collection of top fashion bloggers' inspired trends. Here are some combinations that are trending across the globe nowadays. Get inspired by fashion bloggers around the world. We invite you to explore some fashions from the collection presented below. Give new fashion trends a chance to enter your closet and your life. Enjoy the trends!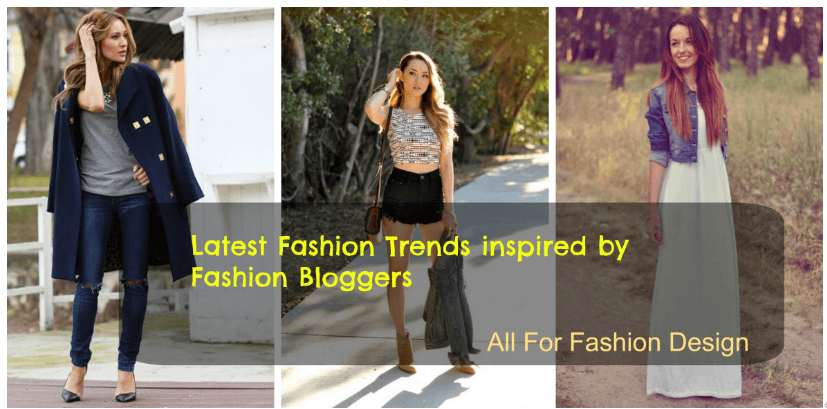 #1. Laced dresses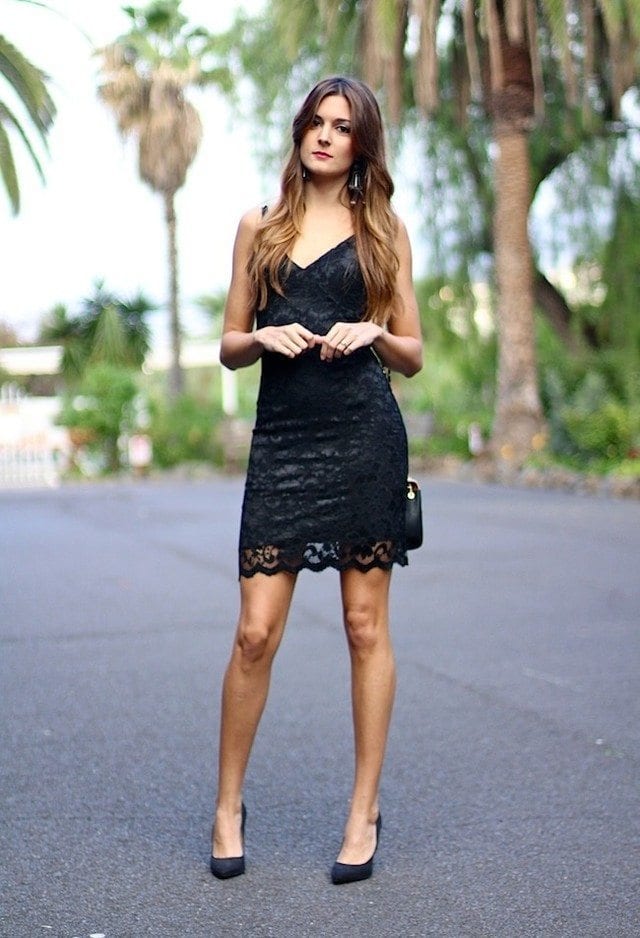 source
The little black dress has been one of the most favorite wardrobe staples for fashion bloggers ever.  This season, everything is in the sign of lace, so instead of a classical little black dress, we recommend you choose a lace little black dress. You will never lack ideas on how to style your little black dress. Be it an office meeting or a wedding party,  you'll manage to stun all those who dare gaze your way once you put on your LBD. Your LBD is the best choice for all sorts of parties and formal occasions. Don't compromise the quality of your dress when choosing your LBD. Remember that buying two top women's brand outfits is worth more than 10 normal clothes. Be a branded girl and make your wardrobe worth showing.
#2. Floral Top with Leather Jacket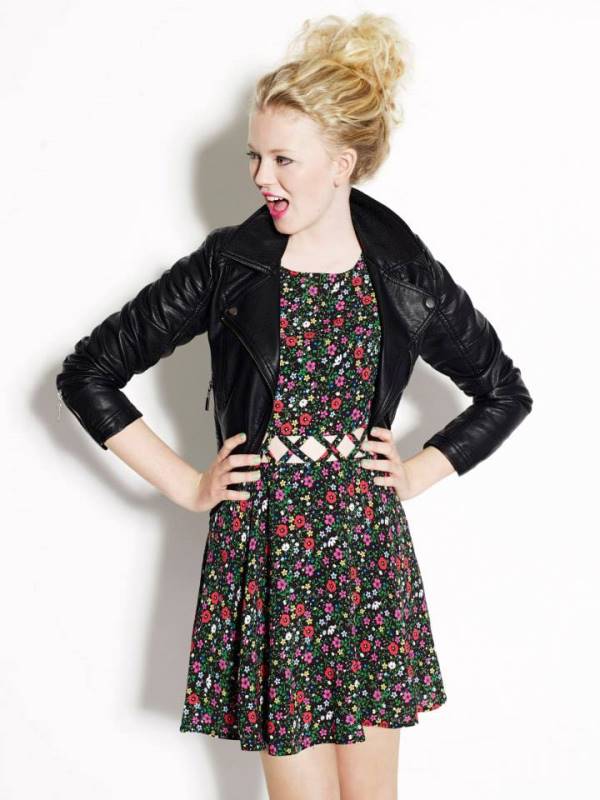 source
This trend goes both for winter and summer.  The combo of a floral dress and a leather jacket is one of the trends that women easily borrow from fashion bloggers. It is sure one of the outfit combos to make you look classy and chic.  Find any floral dress that you already have and combine it with your best leather jacket. the jacket will keep you warm and cozy, and the floral pattern will give a super chic and eye-catching touch to your look.
#3. Floral Jackets with colored jeans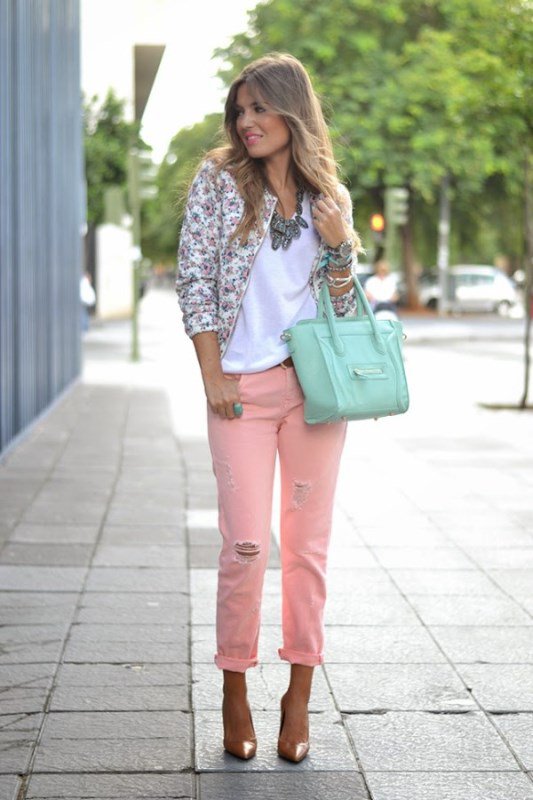 source
Nothing beats this classic combination of classy yet funky pieces. This cute outfit for girls is a perfect combo to borrow from fashion bloggers. You can rock it both for the spring season and the early summer season. The vibrant colors of the flowers are a very popular choice to wear when you want to dress to impress during spring. 
#4. Long Coat with Ripped Jeans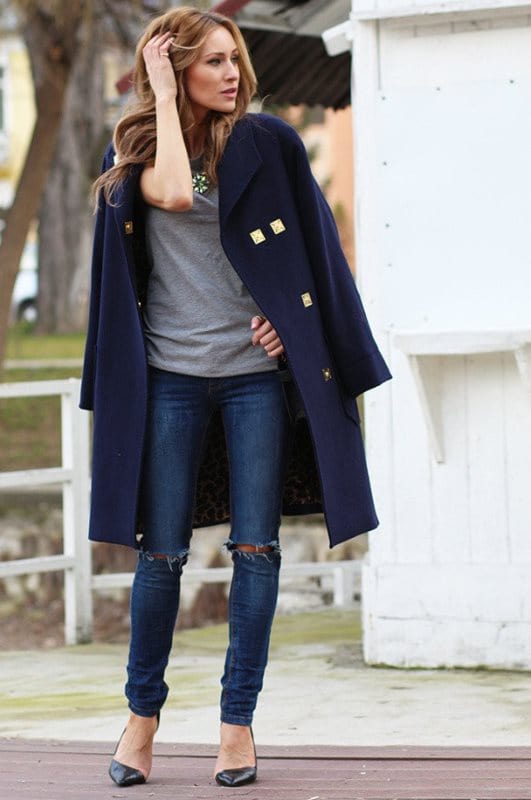 source
When it comes to winter, there is nothing that can beat a super chic coat. Vibrant bright colors can be popular during a season, but the trend can super fast go out of fashion. On the other side, neutral-colored coats never go out of fashion.  So, when choosing your next winter coat, d not fall under the impression of fashion bloggers wearing bright-colored coats. Purple, orange, or pink coats may look super chic, but navy blue, brown, camel, and black coats will never go out of fashion, and you can style them for more than a few seasons.  
#5. Shirt Wrapped Around Waist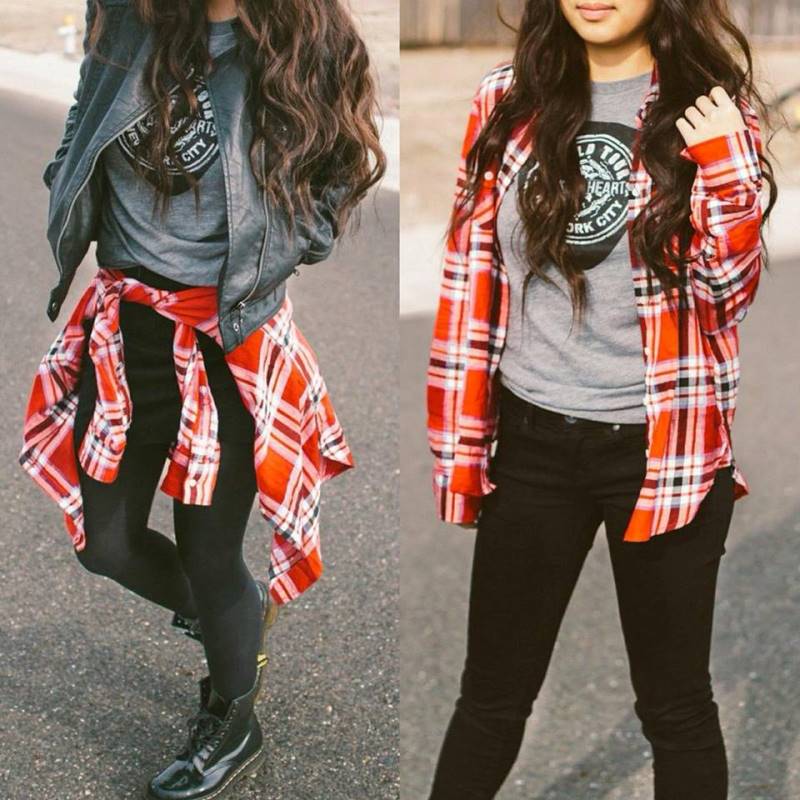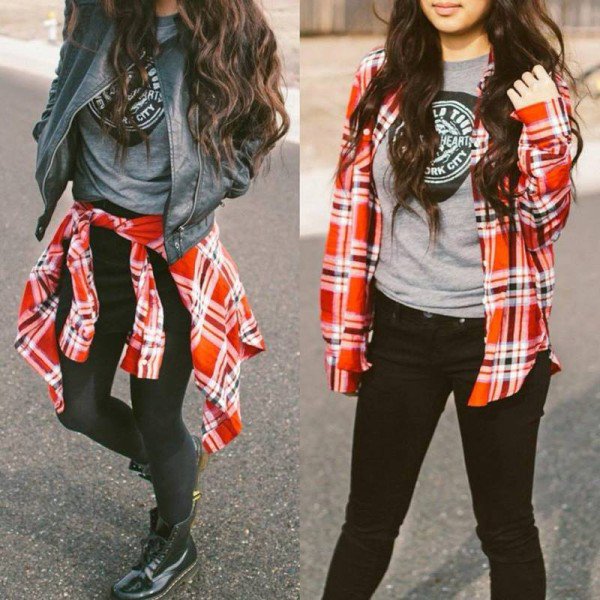 source
This is for all those tomboys out there. It is ageless and gives the guyish and masculine touch which some girls like. We can see more and more fashion bloggers wearing men's wardrobe borrowed outfit trends.  This is one of them that will make you look chic and youngish. And it is not difficult at all to pull the look together. So if you are young and looking for teen girls' fashion this is the perfect look for you to try. Grab your favorite oversized shirt and dress fit over a  graphic tee. Finish the look with a pair of your favorite skinny jeans and sneakers. Here you can explore some inspiring sneakers makeover ideas to make your boring sneaker a pair of new and eye-catching ones.
#6. Crop Top with Ripped Shorts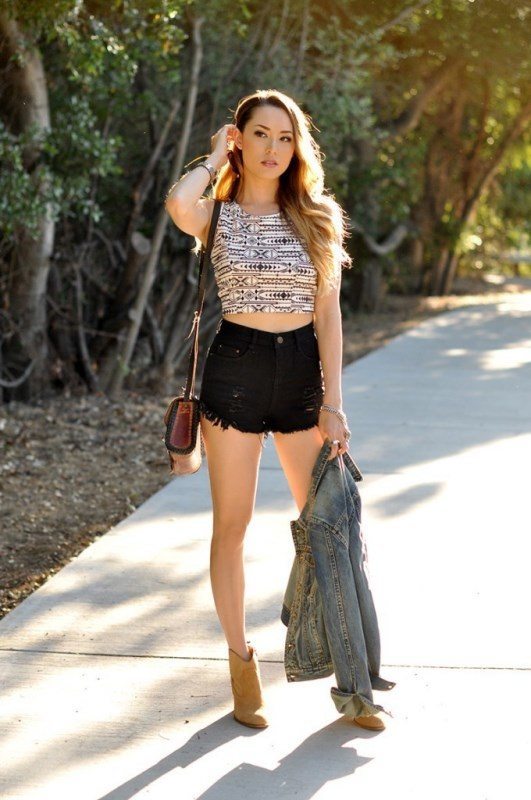 source

Cros tops have soon become one of the most favorite fashion trends for fashion bloggers from around the whole world. They are a perfect way to create a super casual outfit for younger girls during summer. You can wear them with high-waist pants and shorts as well as with a pencil skirt or high-waist floating skirts. 
#7. Floral Pants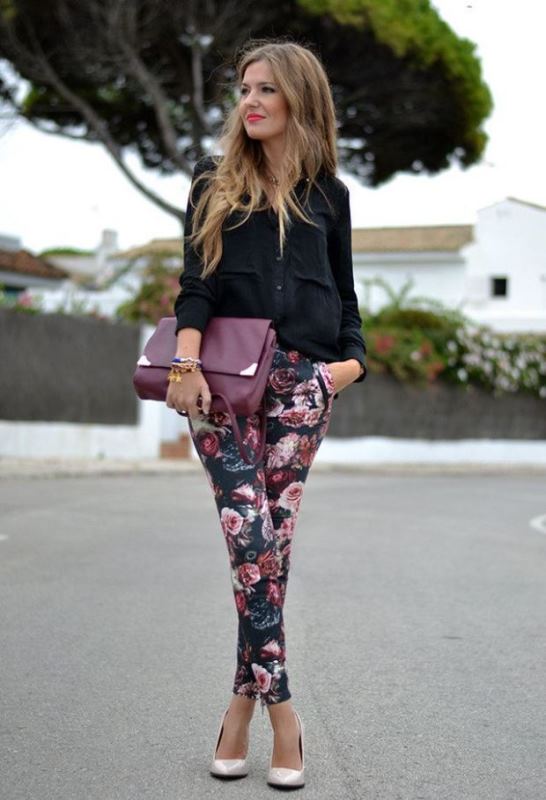 source
Another way to experience the trend of floral prints is to wear floral pants. The trend has been very popular among the world's most famous fashion bloggers. Common women soon accepted the trend, and floral pants instantly become one of the must-have wardrobe staples for this spring-summer season. 
#8. The Laced tops and plain undershirts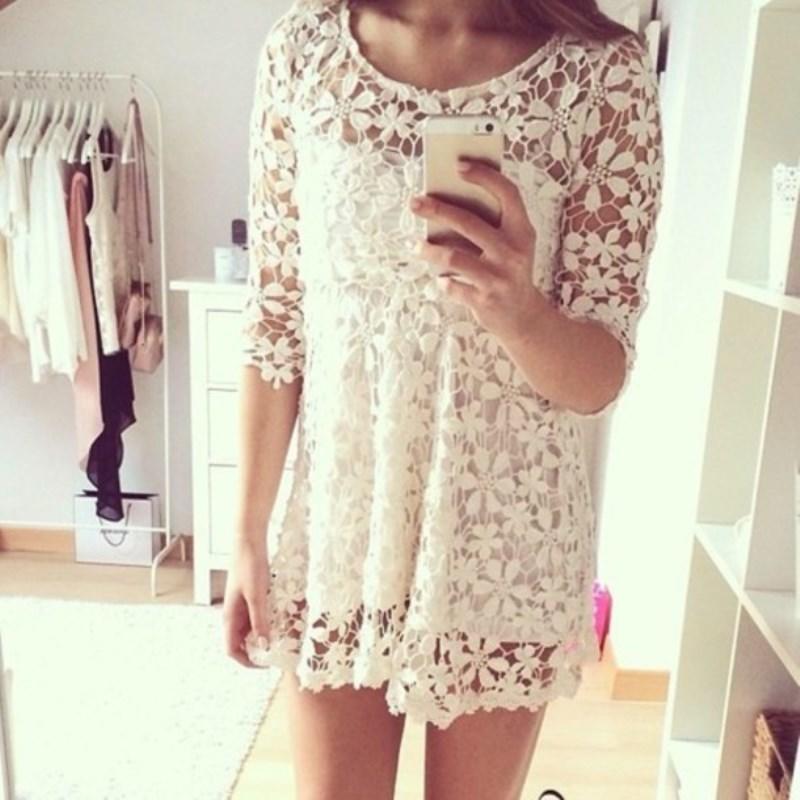 source
If black is not your favorite choice, but you still want to wear a lace dress, then white is the color to go for. White lace dresses are the first choice when it comes to spring and summer since black is more of a winter color as well as the other dark shades. Fashion bloggers have set the trend of wearing lace dresses and they soon become one of the most favorite among modern women worldwide. 
#9. The Country Look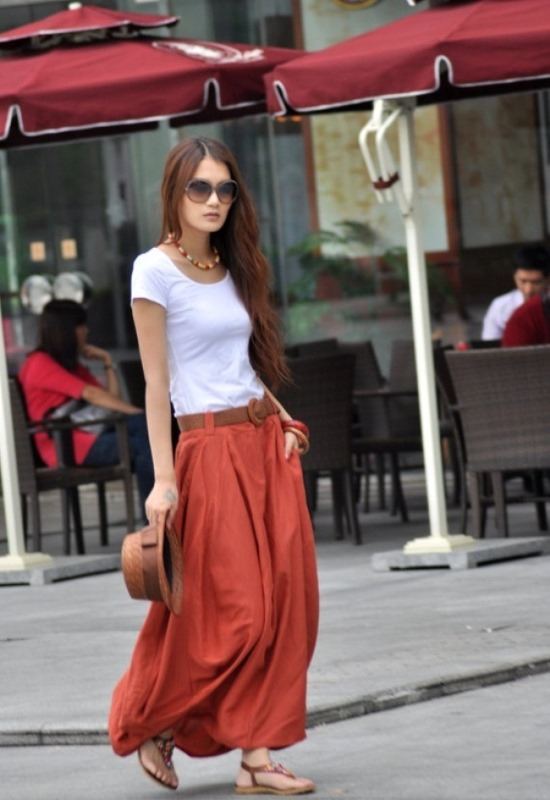 source
A simple white shirt and a flowy skirt can give you the perfect look of the countryside. Most fashion bloggers choose simple before anything else. Women who want to feel and look comfortable, easily choose to follow such trends. They give them the freedom to be who they really are while feeling and looking beautiful in their own skin. 
#10. Denim Jacket with Maxi Dress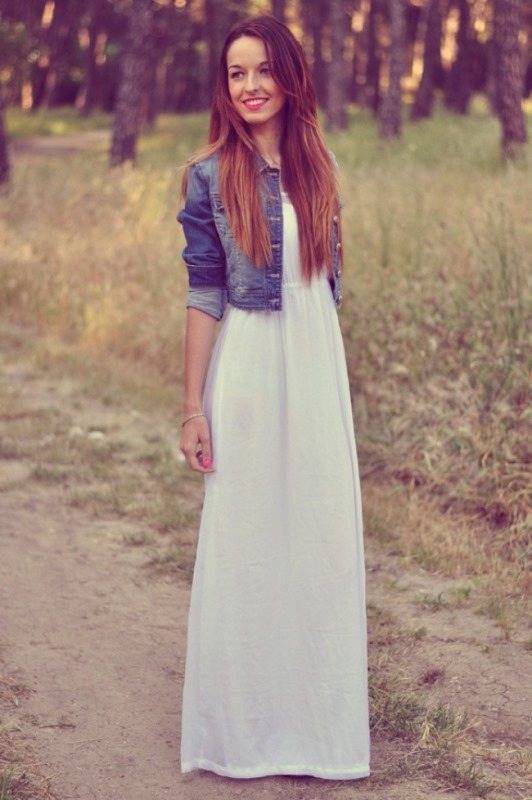 source
This is something you need on a picnic day. An outfit that is casual enough for a barbecue party in the garden, a picnic, or a simple walk with friends is something that every woman should have in her wardrobe. And, there is nothing that can beat a casual maxi dress combined with a denim jacket for the occasion. If you follow fashion bloggers and their styles for casual events, you will see this combo as one of their first choices. 
#11. Floral shirts with jeans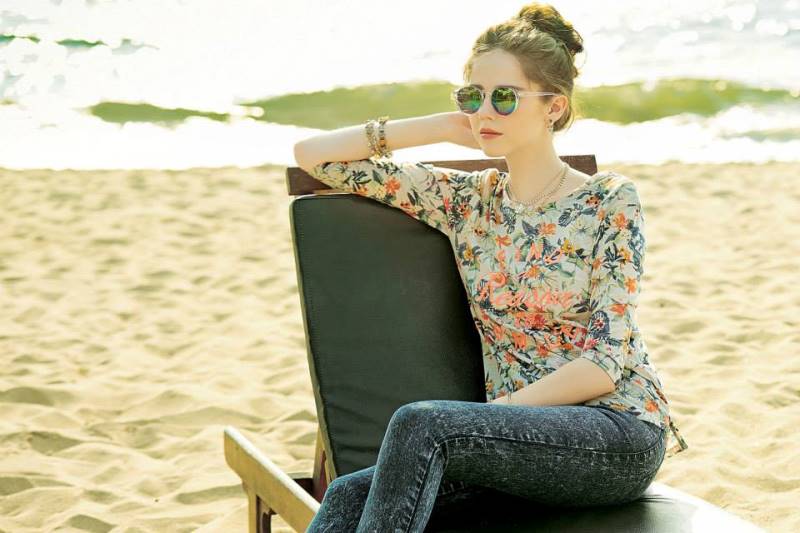 source
#12. Printed Tights with Long Boots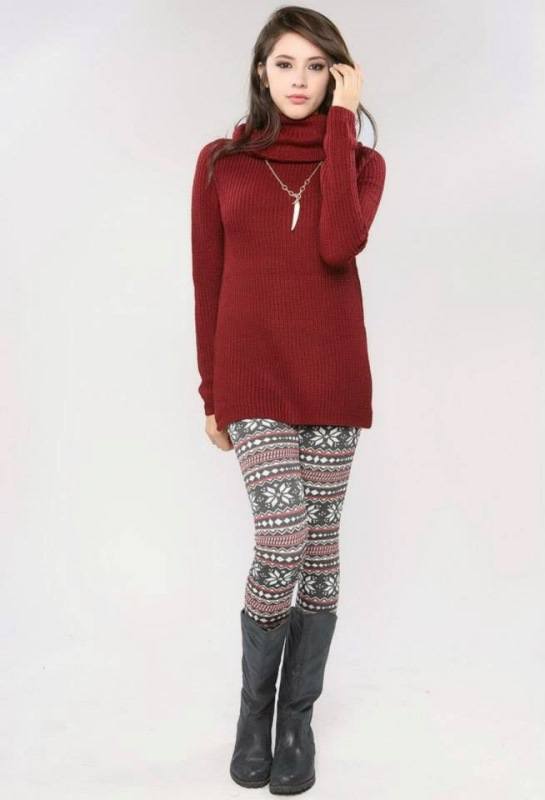 source
#13 – Modest Fashion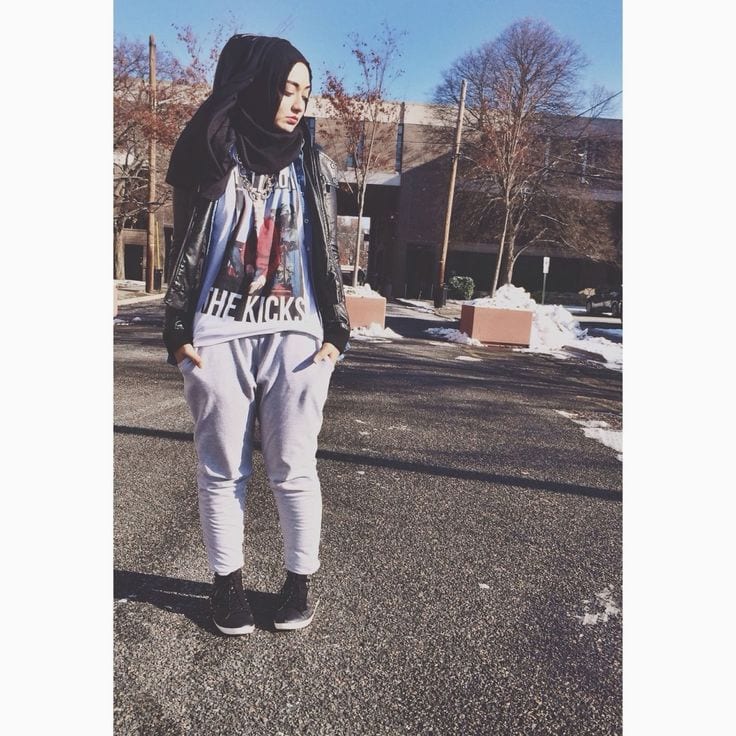 source
#14. The sleeveless top with Distressed Denim Shorts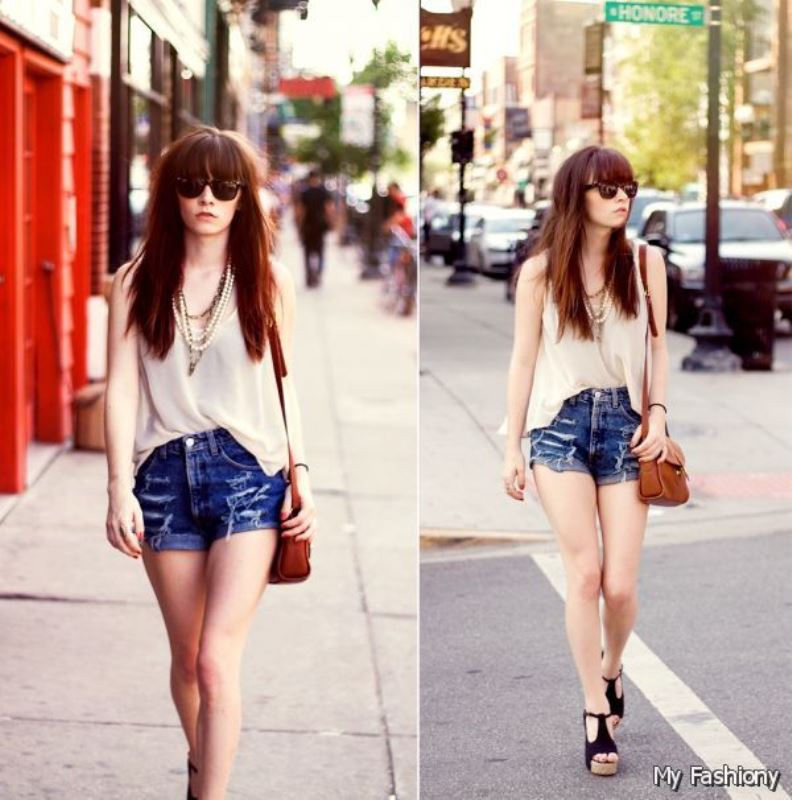 source
@myfashiony Images Source @Pinterest.com