When it comes to being comfortable, no jeans beat the boyfriend jeans. Loose, cuffed, and infused with the perfect touch of masculinity-they are the most favorite choice of jeans for modern women. The borrowed from the boys look is so challenging to style. Women who adore challenges will pleasantly find the best ways to wear their boyfriend jeans. Take a note from our gallery below, since we have selected for you the most fashionable ways to style boyfriend jeans.
In this article of All For Fashion Design learn how to rock on the most beloved looks for the upcoming season. Keep it right and style your jeans with trendy clothing. The look of this bottom garment is casual and slouchy. That makes it the best choice for street-style fashion combinations. Don't be afraid to experiment with more formal looks too. Pair your boyfriend jeans with a classic white button-down shirt and heels and instantly transform a casual look into night-out appropriate attire. If you are still a fan of casual everyday looks, then create a smart ensemble and pair your jeans with an oversized blazer and loafers. In the gallery below, get inspired on how to wear boyfriend jeans in the most stylish way ever. We leave you to enjoy the looks.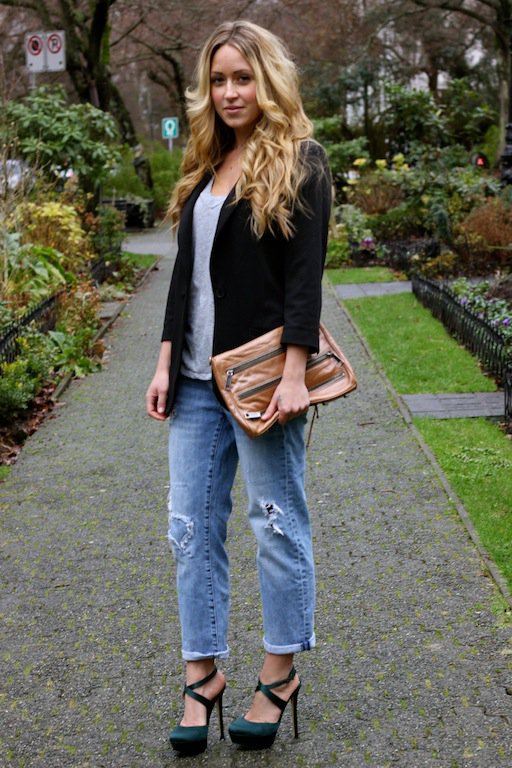 source
The everyday outfit
As we mentioned before, boyfriend jeans are one of the most casual staples in your wardrobe. That makes them the perfect garment for creating everyday outfits. If you want to give your jeans a casual yet elevated feel, then we recommend you style them with collared bodysuit and platform sandals. The look is a perfect choice for casual summer outfits. Add some luxurious accessories, like a pair of trend-forward glasses or a statement bag to complete the look.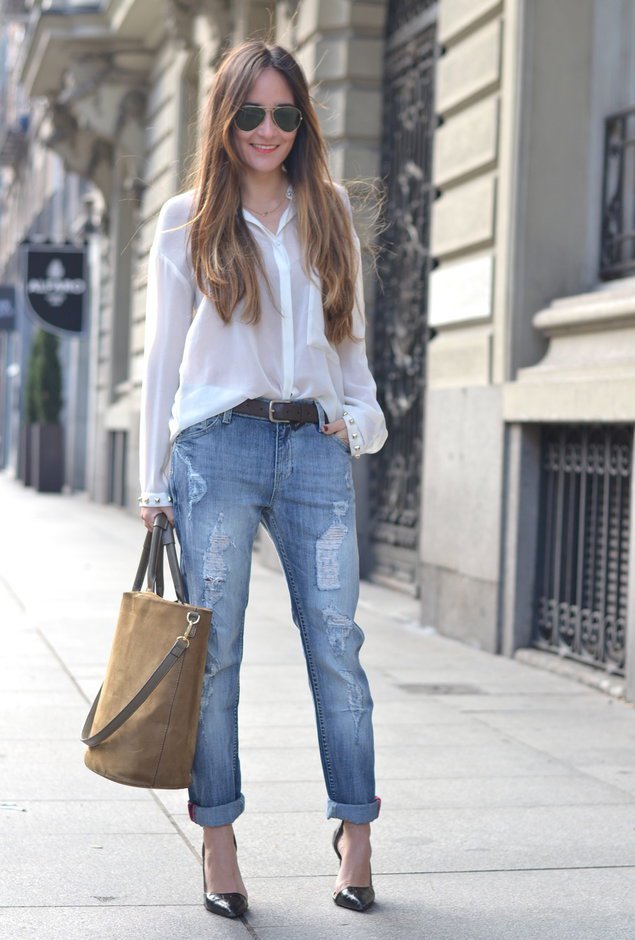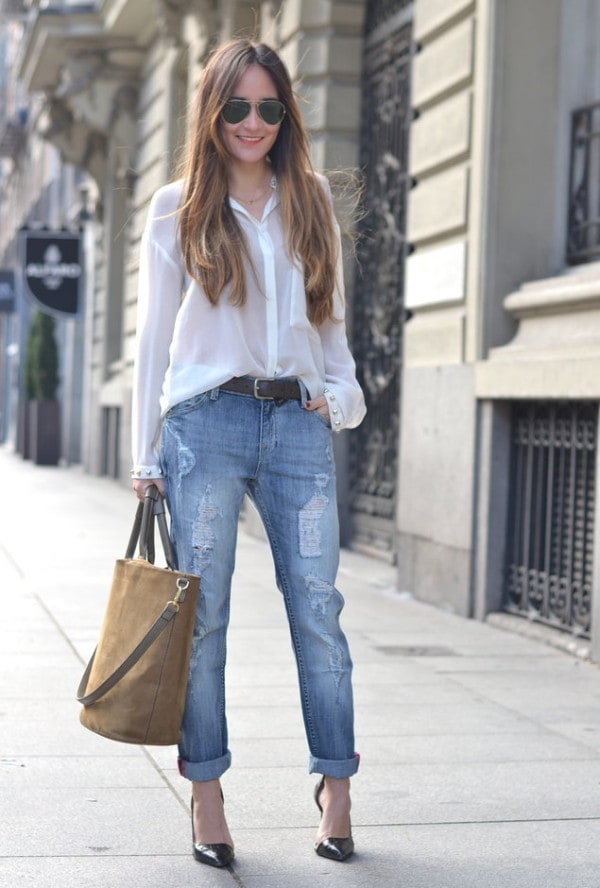 source
The transitional outfit
When one season transits into another, the weather sometimes can be really unpredictable. That is when you can't decide what to wear in order to look and feel comfortable and season-appropriate. One way to look stylish even during the transitional period is to wear boyfriend jeans. Combine them with slip-on footwear that you can wear with or without socks. This way you will stay cool, warm, and chic.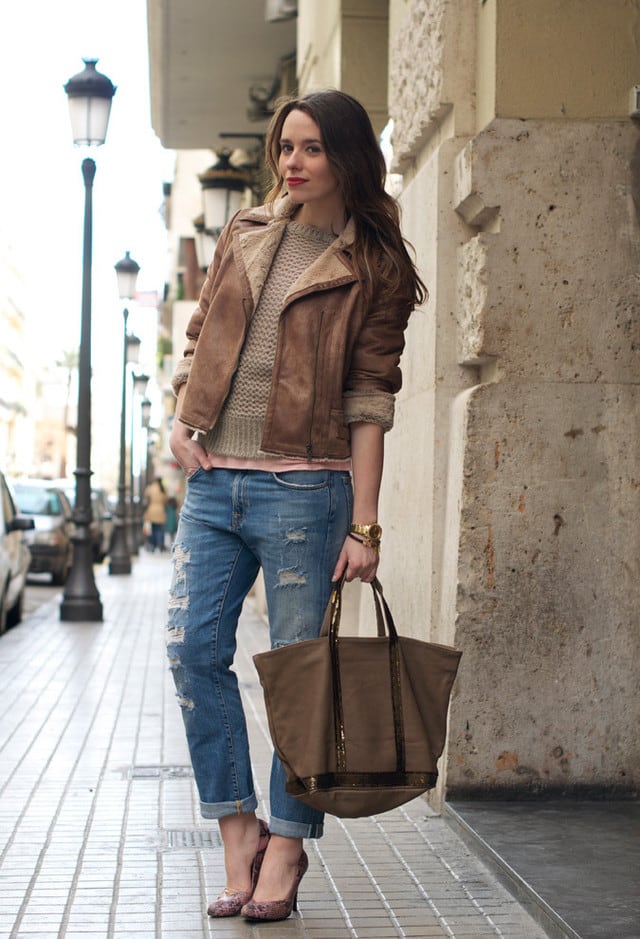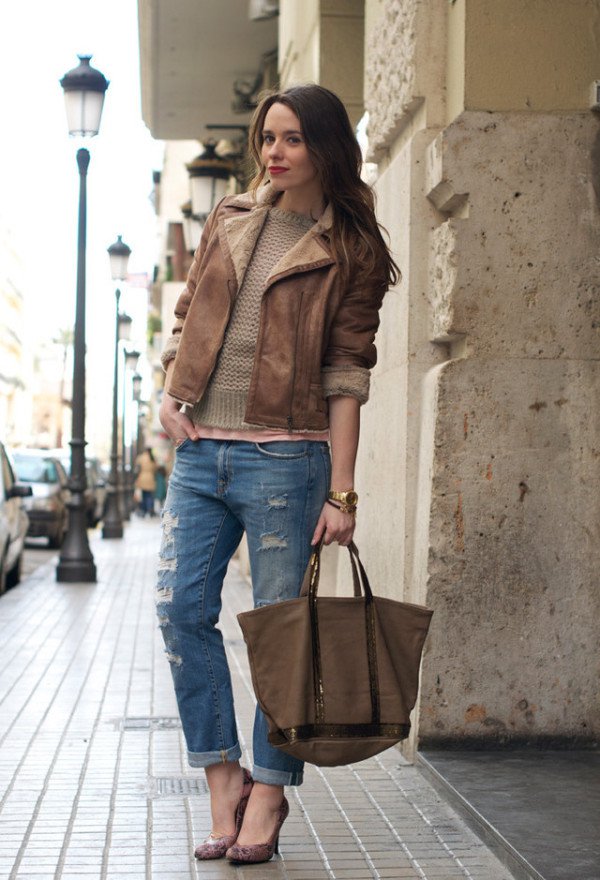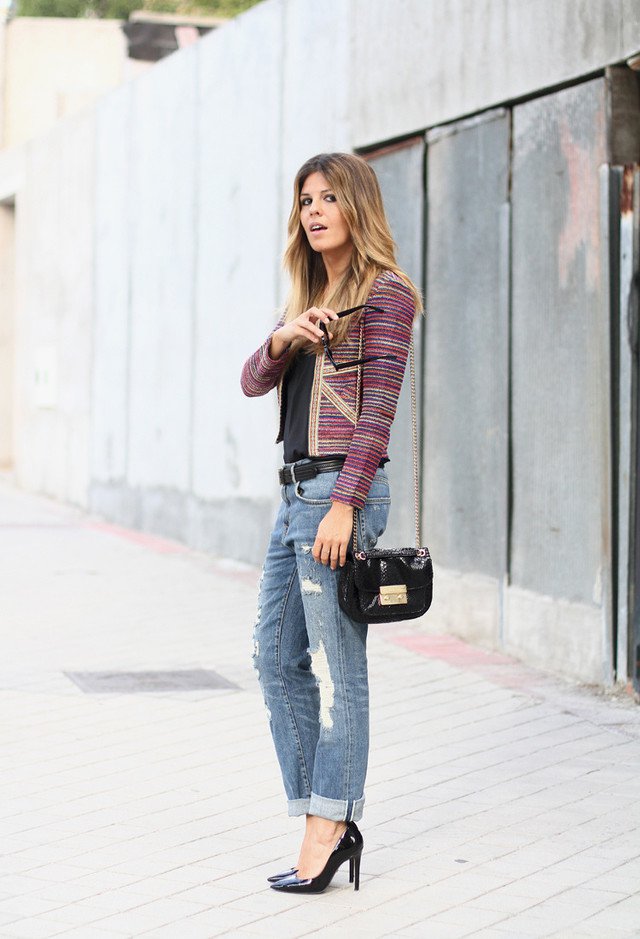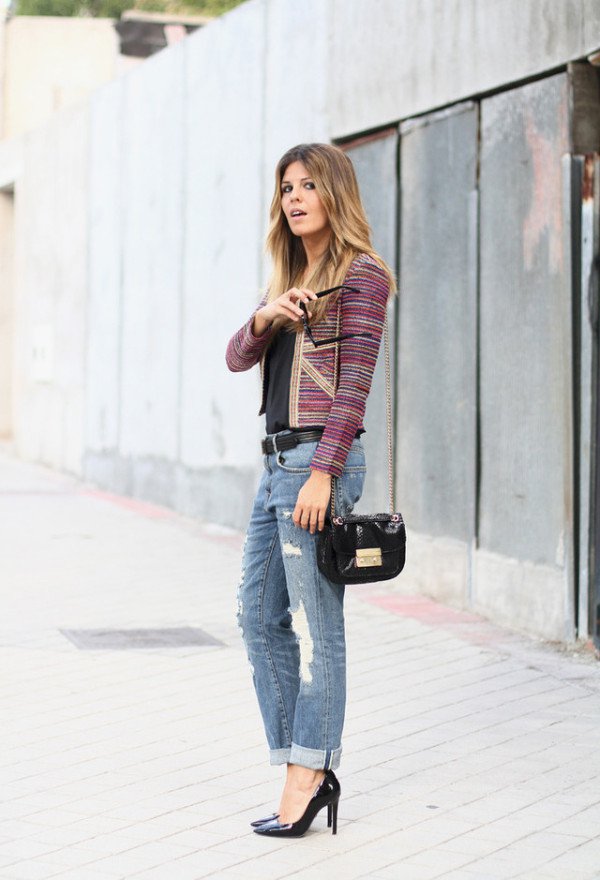 The sneaker outfit
If you are a fan of casual attires, then you will definitely enjoy the combination of boyfriend jeans and sneakers. The look is so comfortable and casual that once you try it, you will never ever want to experiment with anything else. In order to make the look less informal, don't miss to add some chic pairing for balance. Some chic top or statement jewelry pieces could do a great job.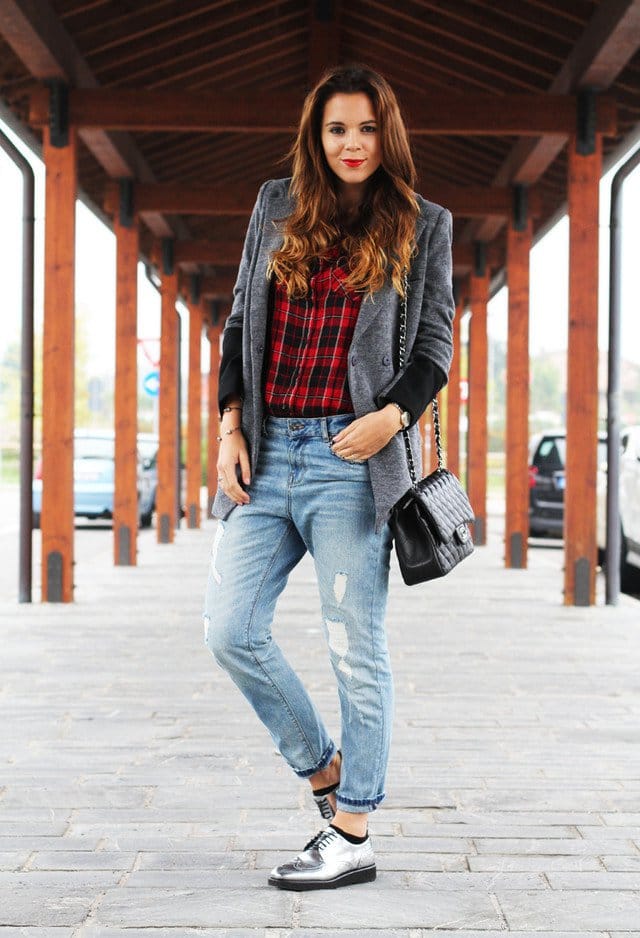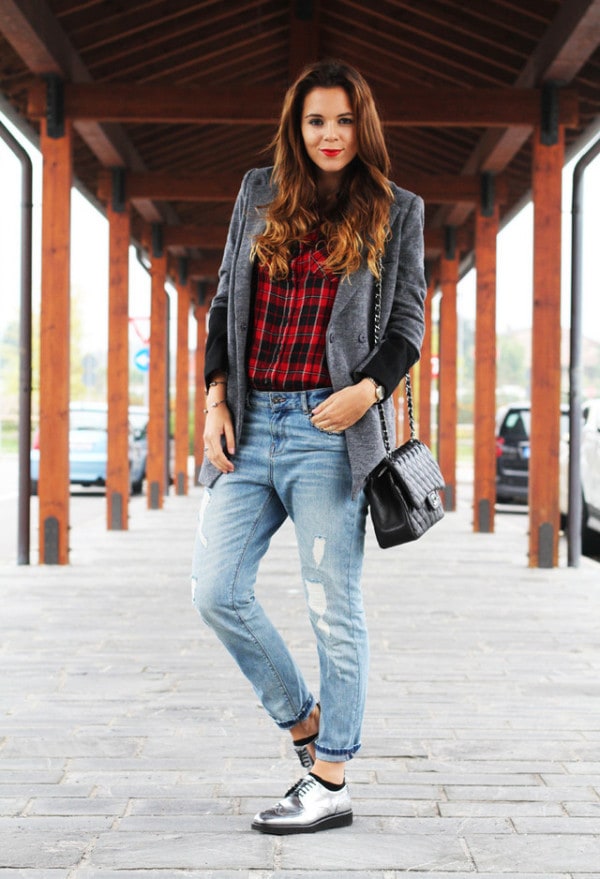 source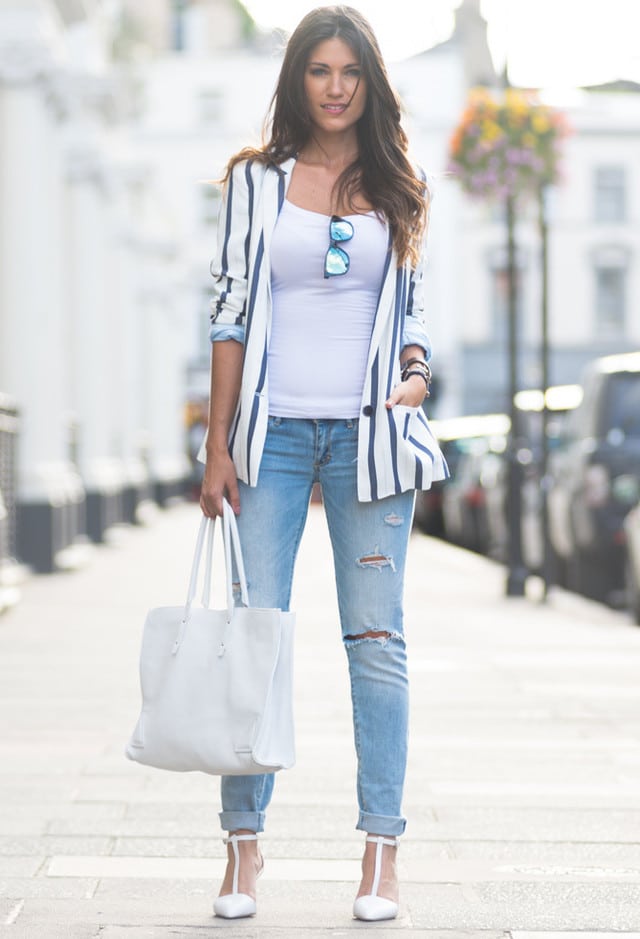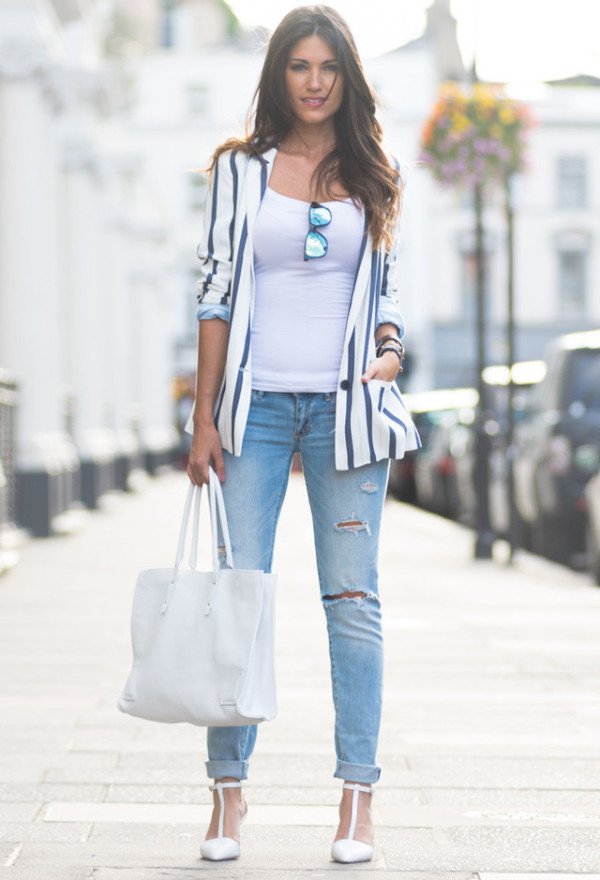 source
The beach-to-street outfit
Summer vacations are a perfect way to express the fashion side of your inner being. If you are not a fan of dresses, who said you can't wear your most favorite boyfriend jeans even on the beach. Slip a pair of distressed boyfriend jeans over your bikini and voila, you have a perfect beach look that describes your personal style and taste. What is even better is that you can later put your jeans on again, and instantly look appropriately dressed for dinner in the restaurant or cocktails in the beach bar.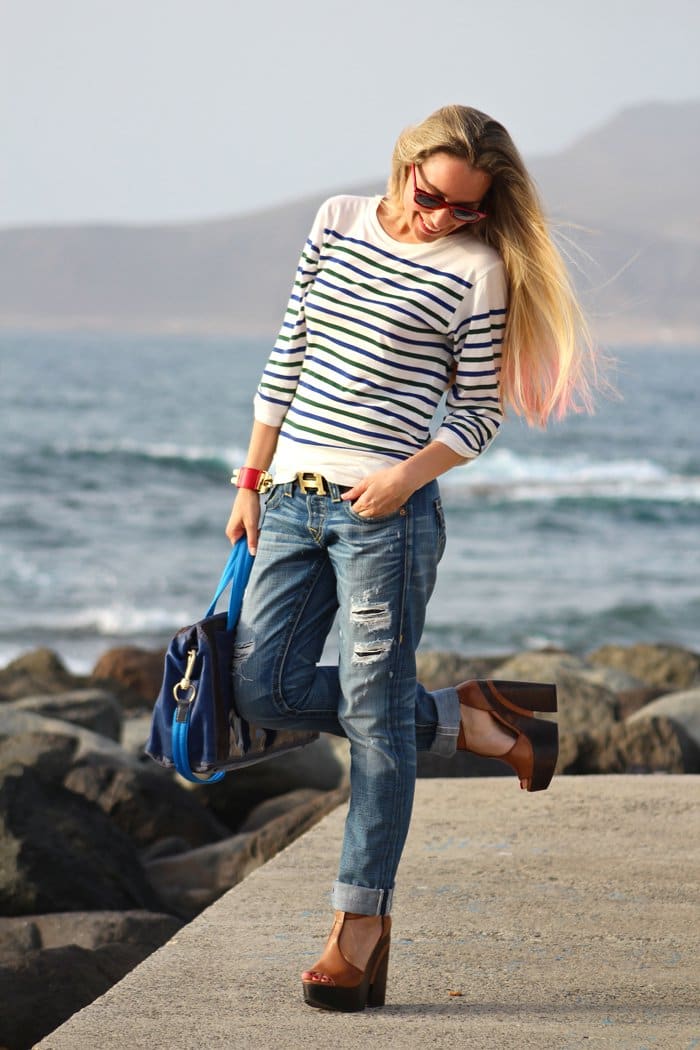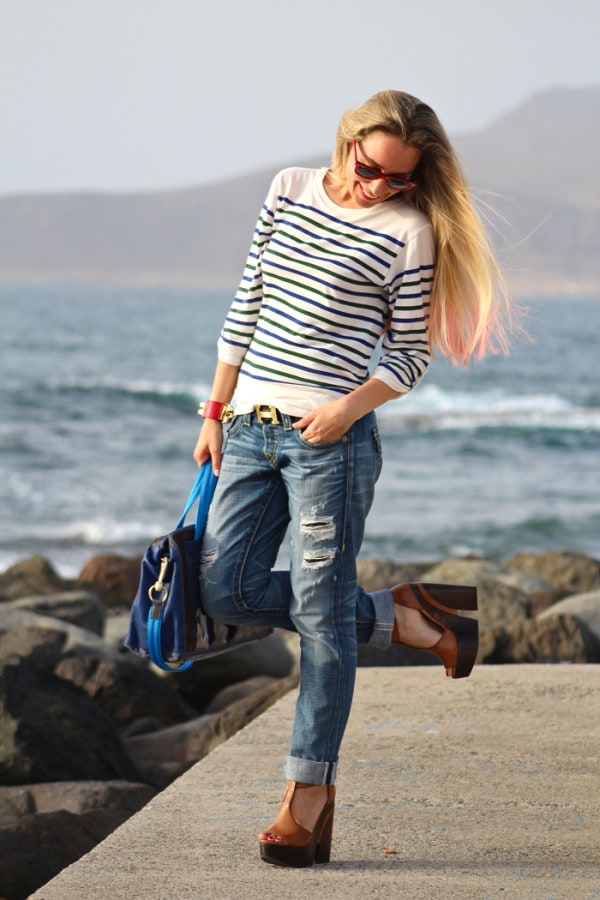 source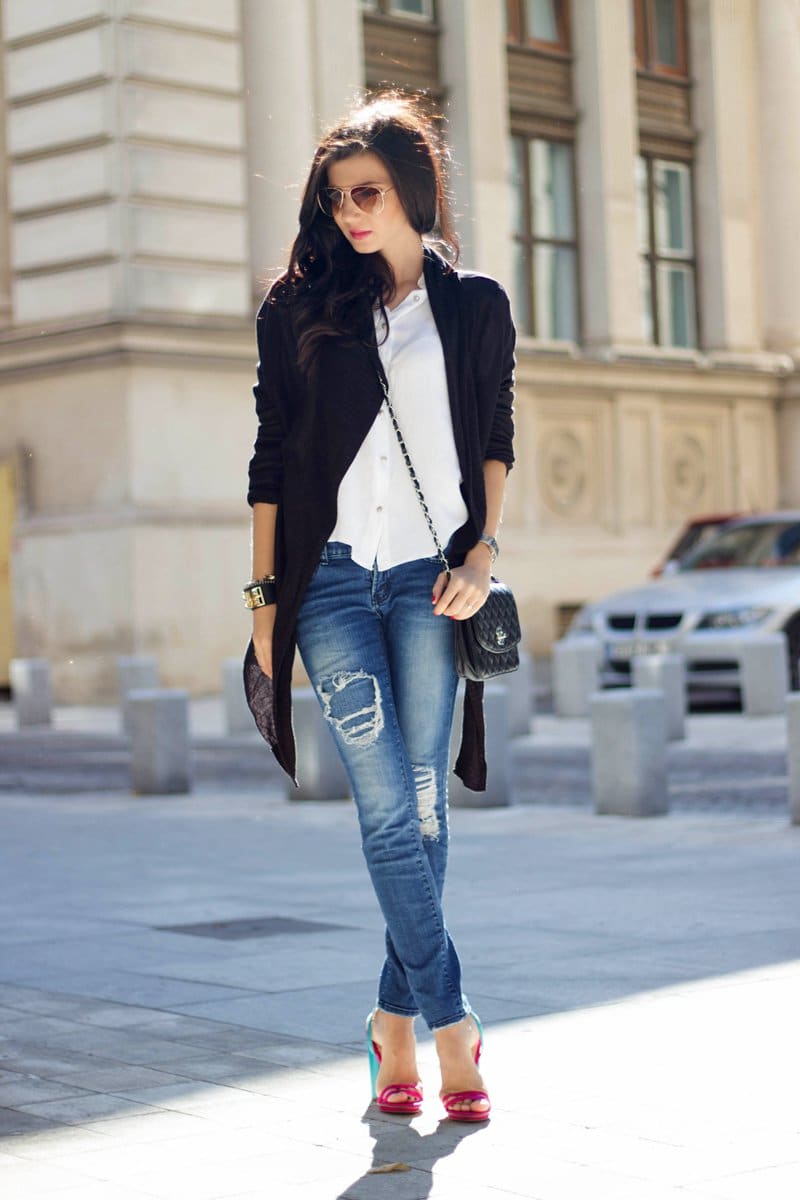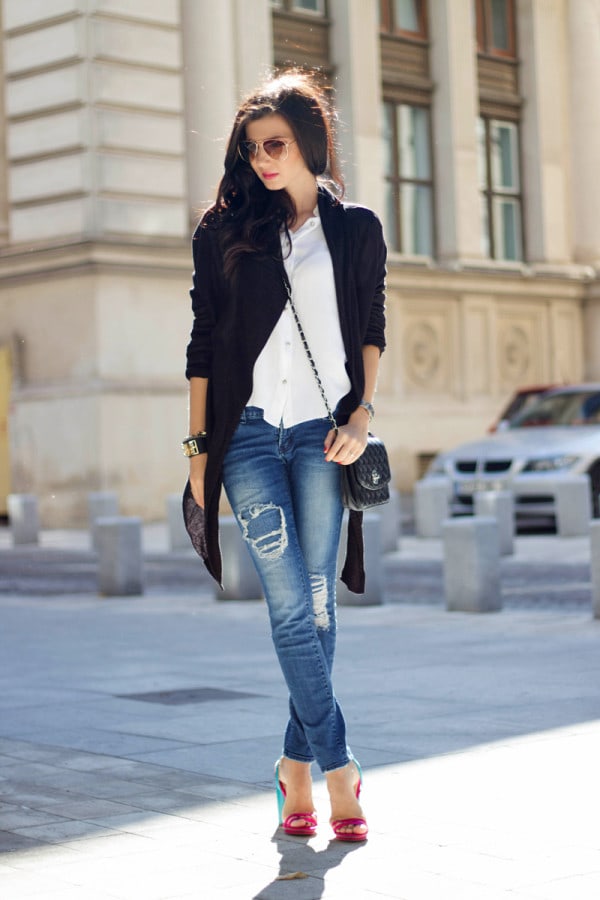 source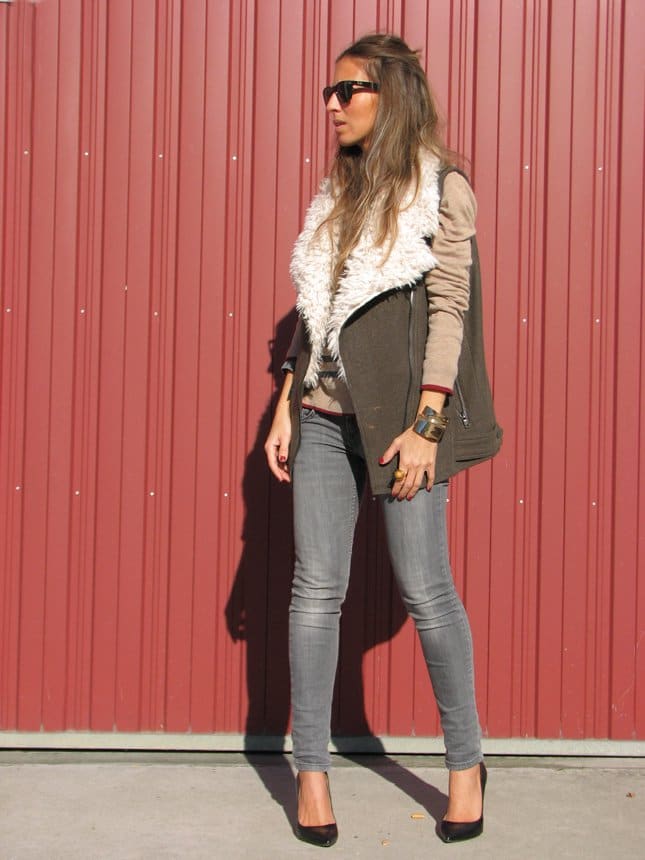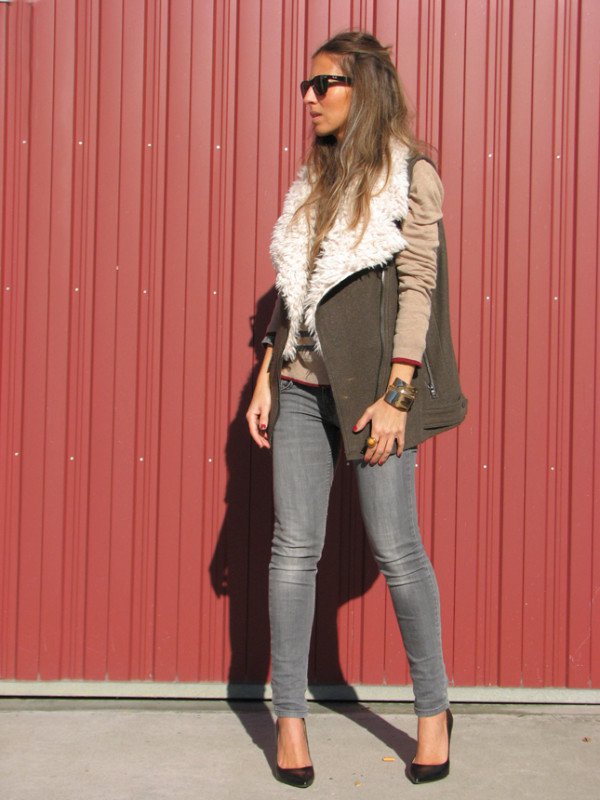 source
The trend-driven outfit
Are you willing to dress to impress? Why don't you try a long tunic or dress over boyfriend jeans? This chic layering way of style boyfriend jeans will create some cool and statement looks. Play with bold colors to make an even better impression. Add some matching accessories to give the look a polished finish. Don't be afraid to experiment with contrary hues to add a touch of an enigma to the ensemble.
The desk-to-dinner outfit
We have already shared with you some stylish formal ways to wear jeans at work. Boyfriend jeans are not an exception to the rules of styling jeans at the office. You can always wear them in the office paired with some white button-down shirt, a blazer, and heels. When you leave the office, make some quick accessory changes and create a perfect after-work ensemble that will look both casual and formal.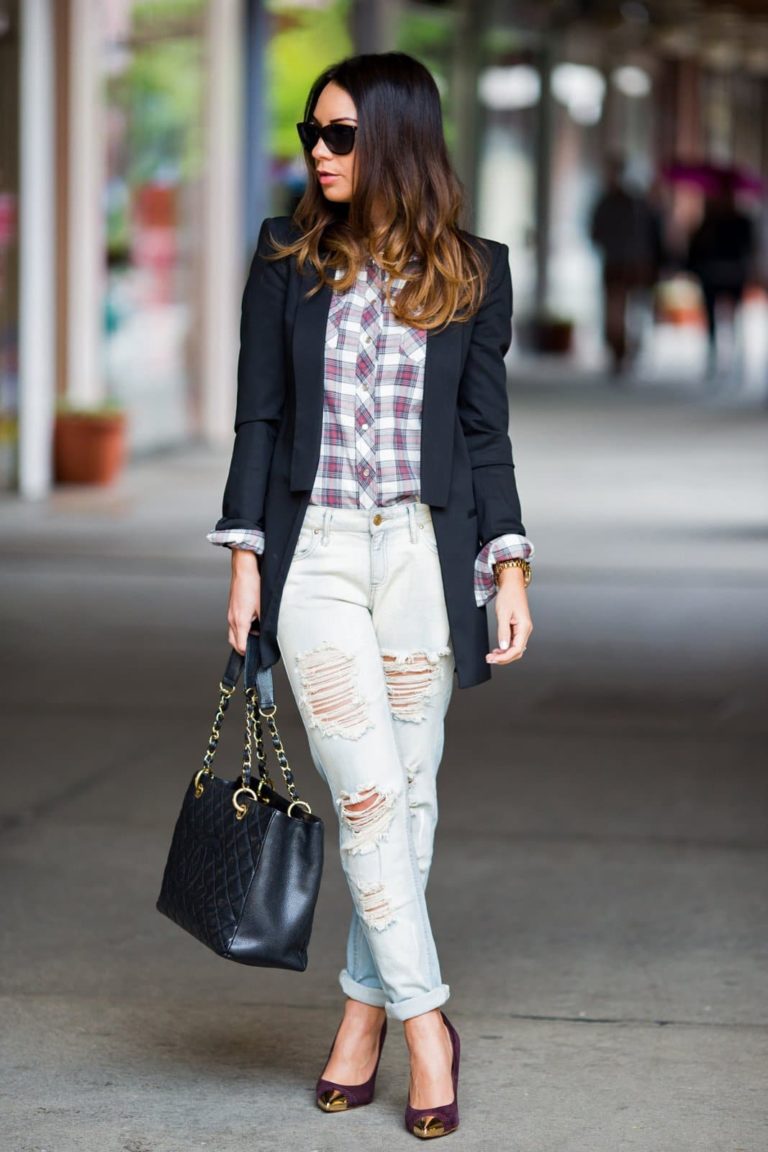 source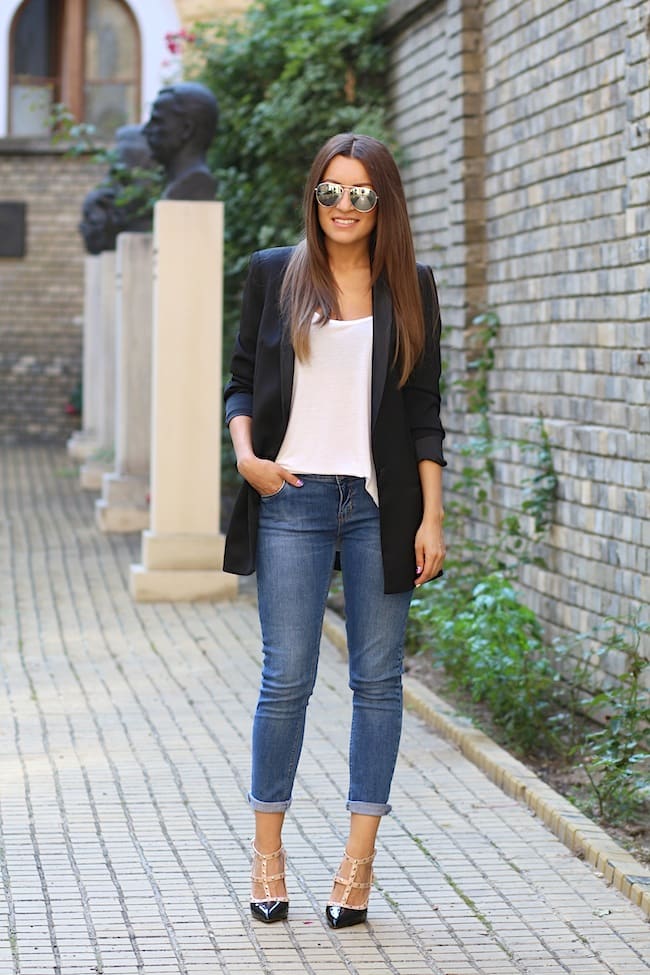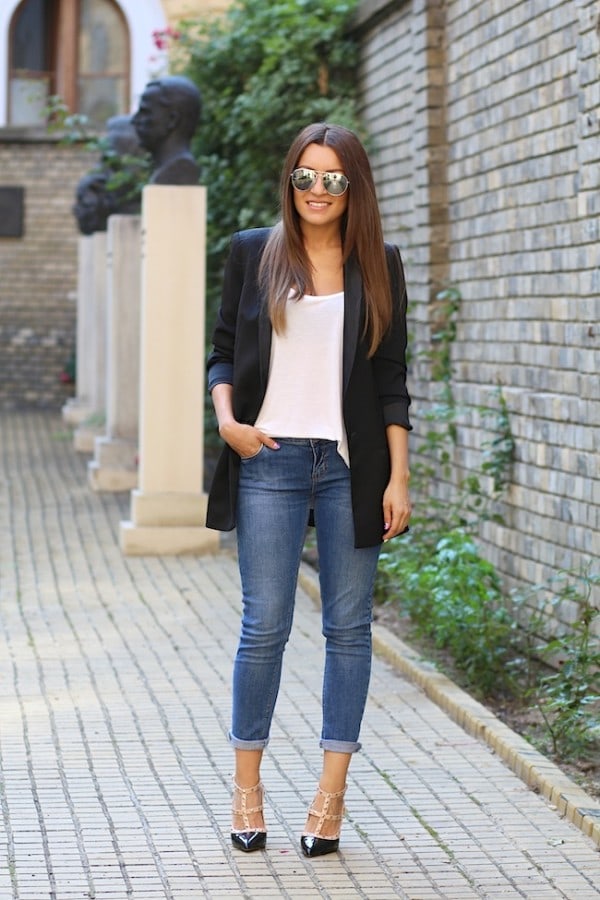 source
source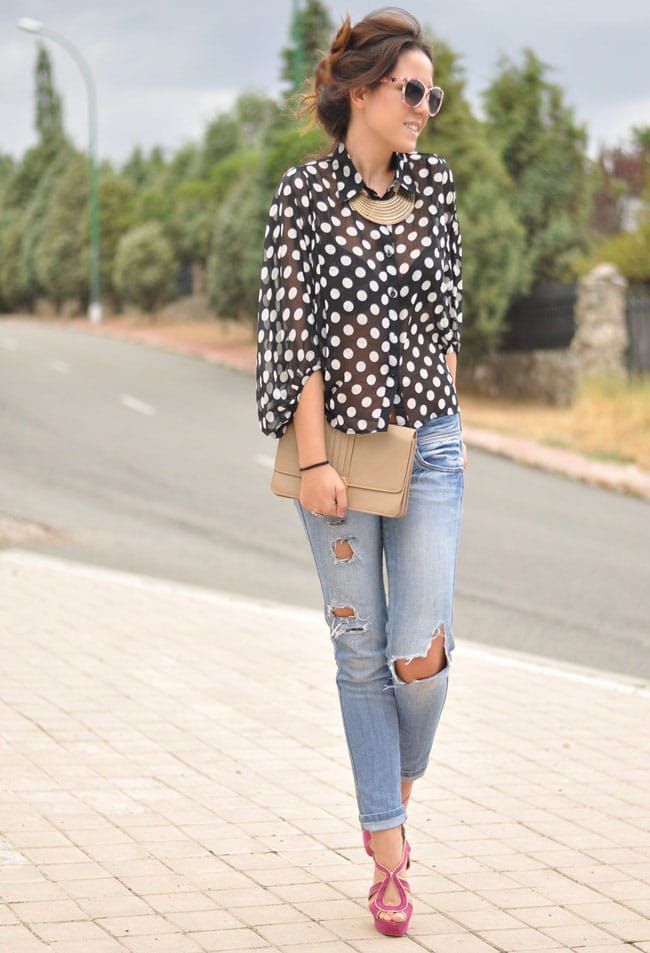 source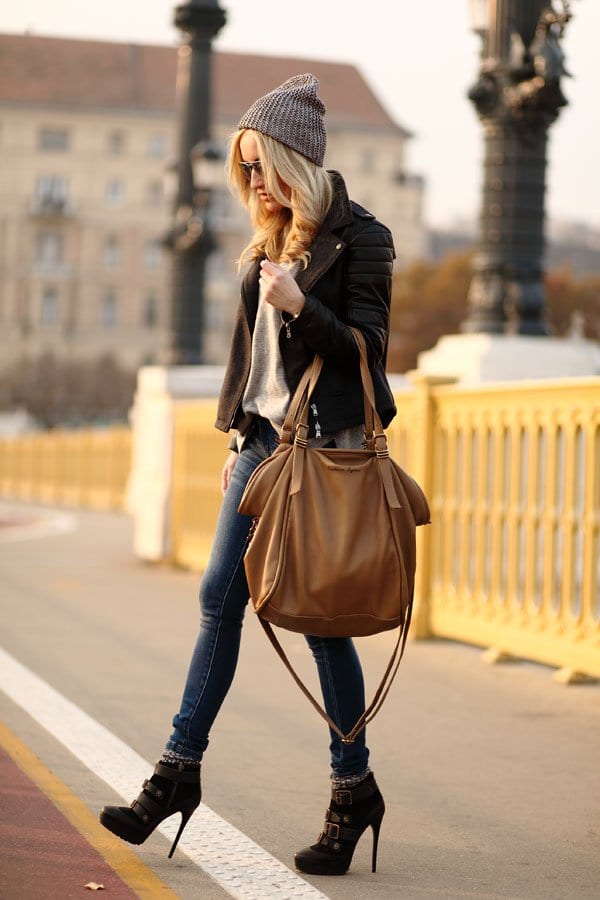 source
The off-duty model outfit
Another effortless and at the same time casual and chic way to wear your most favorite boyfriend jeans is to combine them with a simple white tee. Add your white sneakers and some logo-emblazoned baseball cap. Voila, you are ready for long walks with friends.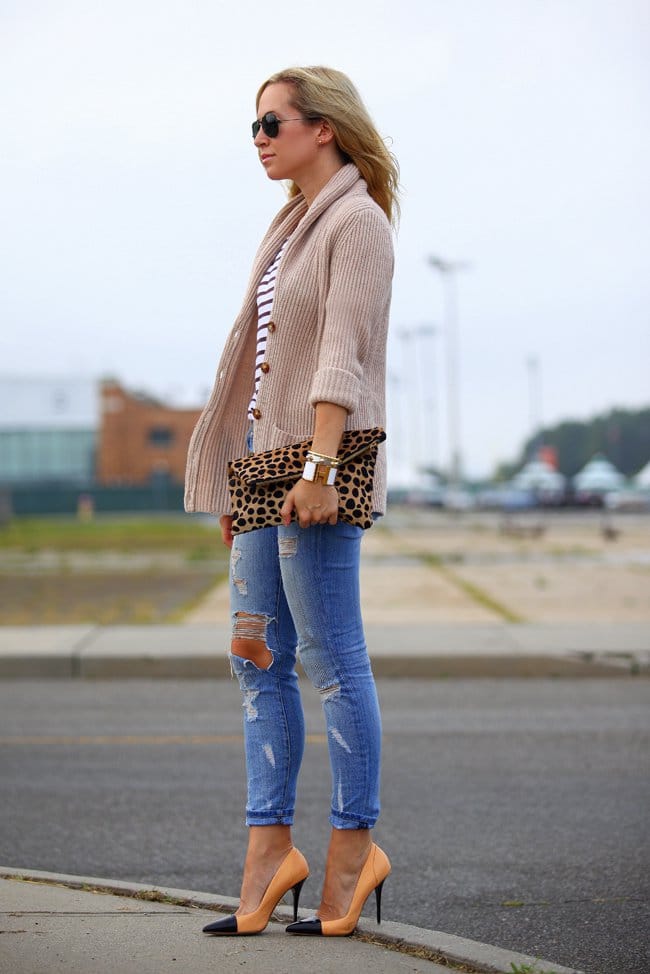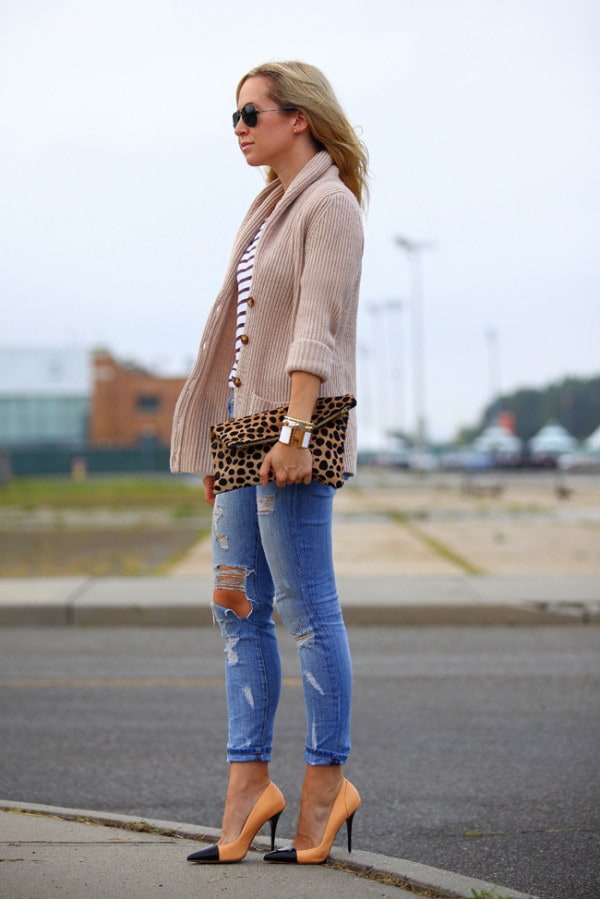 source
The smart blazer outfit
As we mentioned before, you can wear boyfriend jeans even for more formal occasions. All you need to keep in mind when styling more formal attire with boyfriend jeans is to add smart pairings into the mix. A blazer is always on the top of the list of garments that you can use to make any casual look more elegant.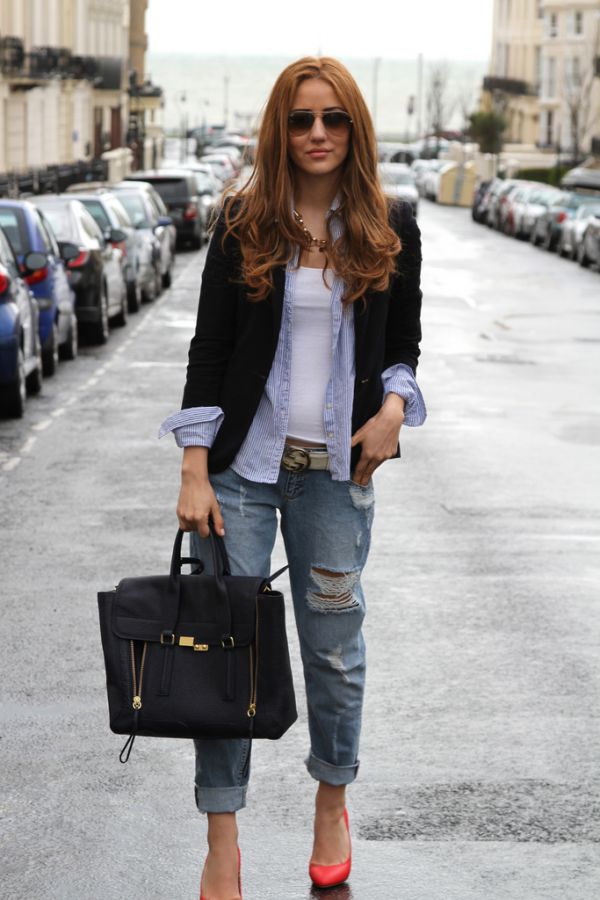 source