The disney princess has become more and more popular nowadays with their transformations from some creative artists and the most creative illustrations made but this what you will see today is definitely something unique.
Sarah Ingle is the name of the girls who creates this uniqueness.
The 25-year-old from Denver, Colorado, has spent more than $14,000 on custom-made costumes for the nine princesses she transforms herself into: Belle, Cinderella, Snow White, Ariel, Aurora, Rapunzel, Merida from Brave, and Elsa and Anna from Frozen.
Actually she owns 17 different outfits and 16 different wigs for her princess transformations, which take three hours each to achieve.
Sarah's incredible transformations has now allowed her to start her own business called Princess Ever After, along with her boyfriend – who will sometimes accompany her as a Disney prince.
The couple charge approximately $145 for each princess appearance, and have already had many successful gigs at birthday parties and other events.
Look her transformations below and enjoy!
Here is how she actually looks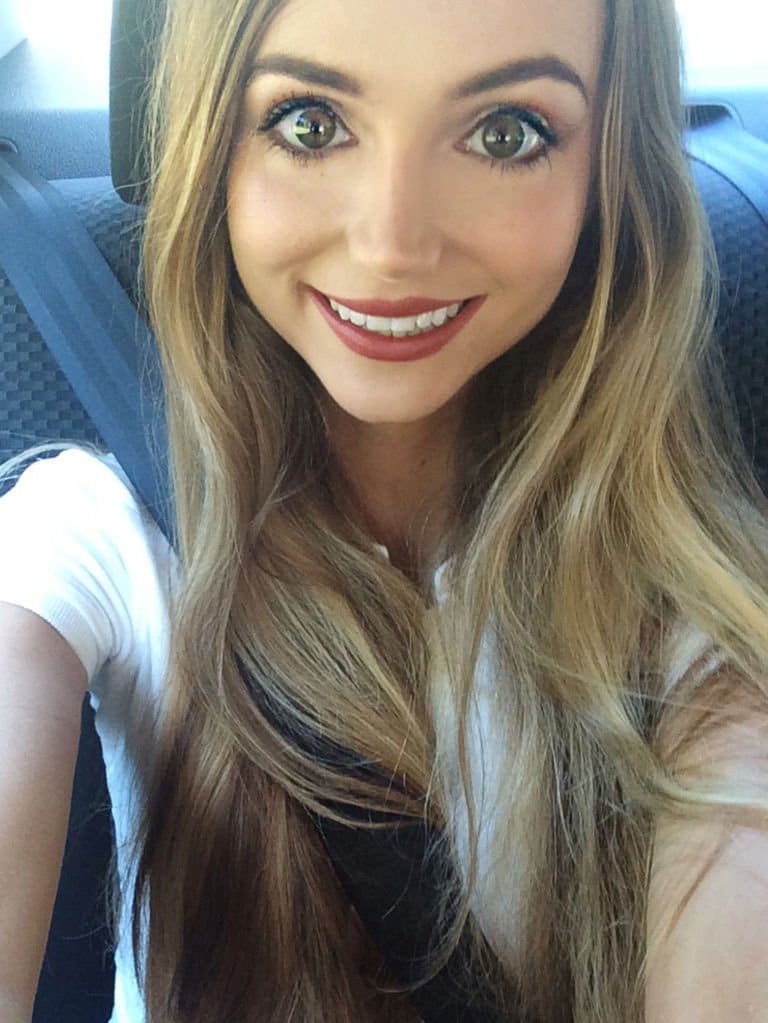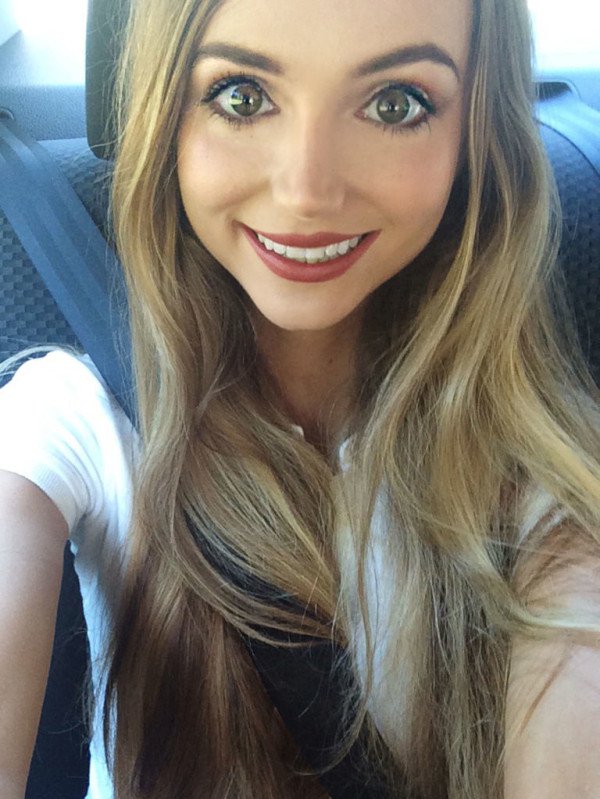 source
Ingle as Snow White,
Ingle wears blue contacts to play Elsa and Ariel.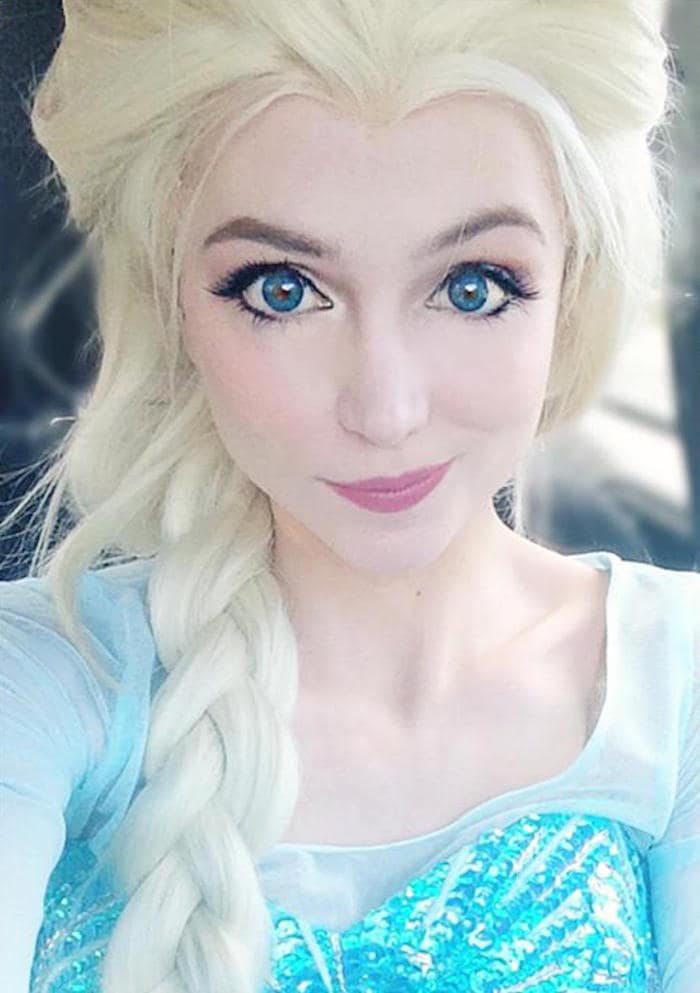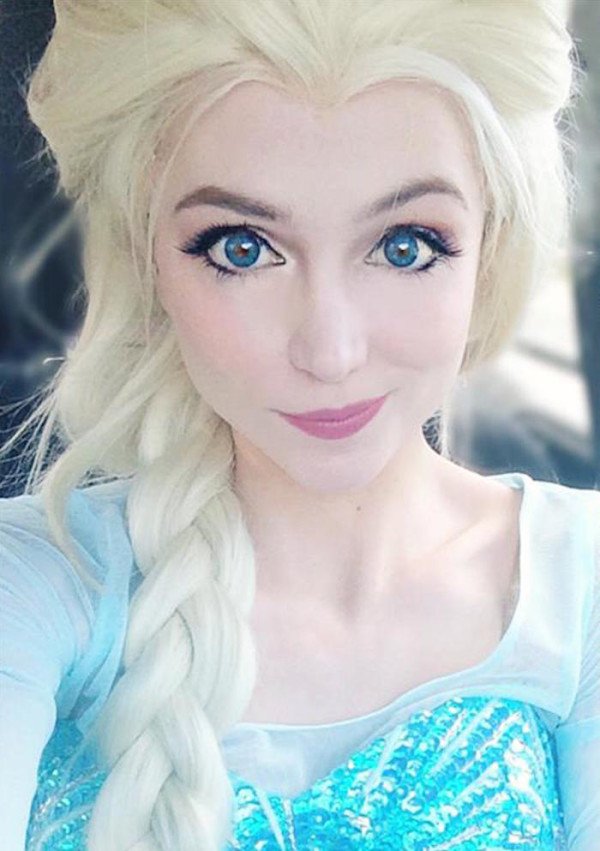 source
She ordered this clamshell bra directly from Atlantis.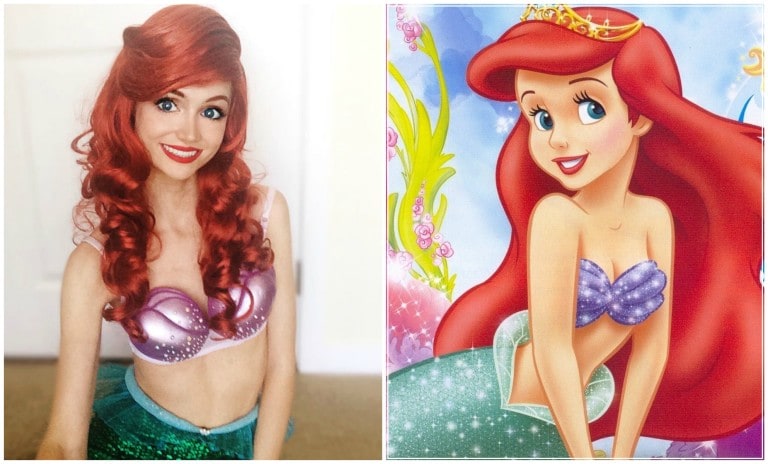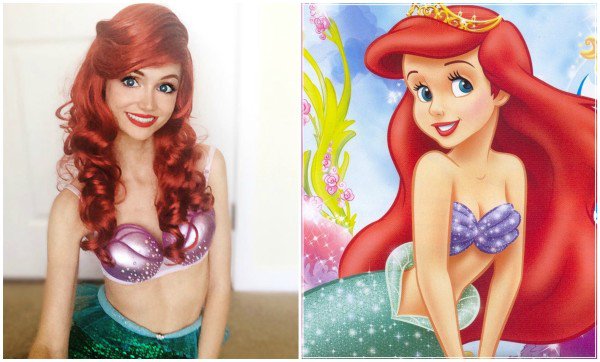 source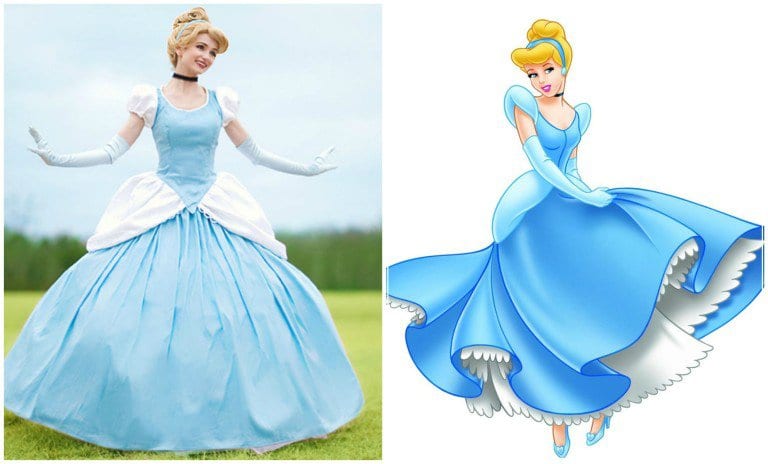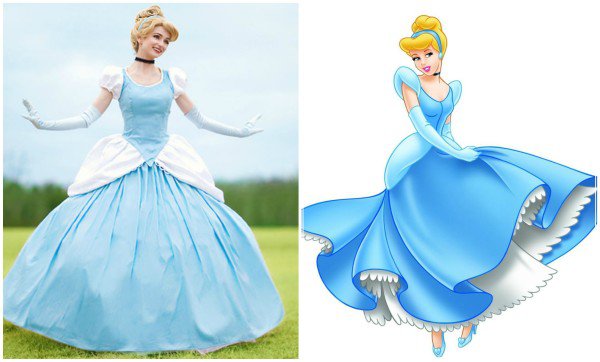 source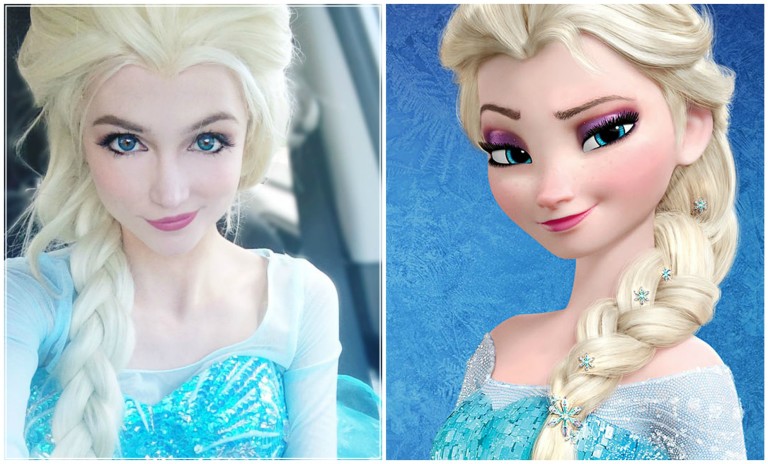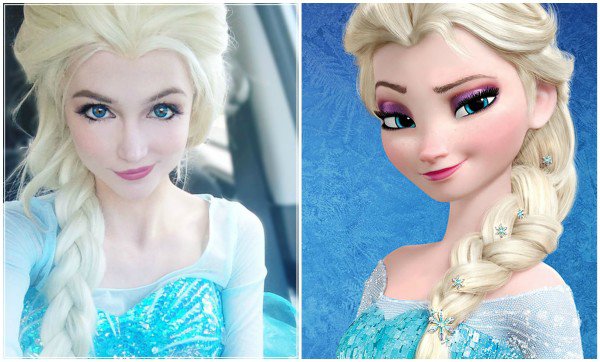 source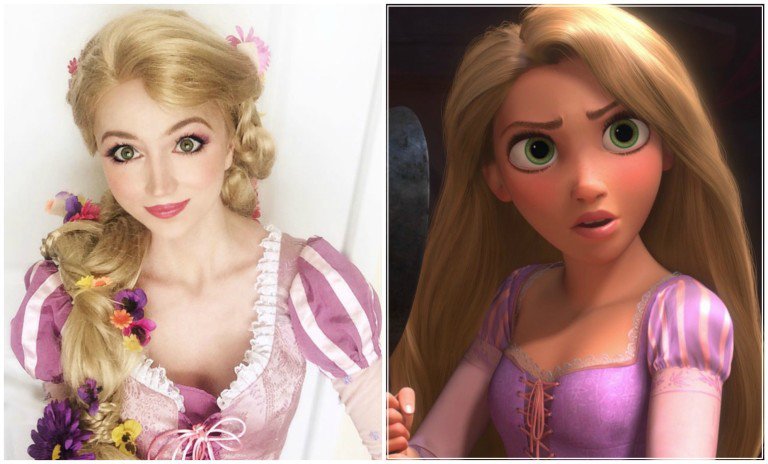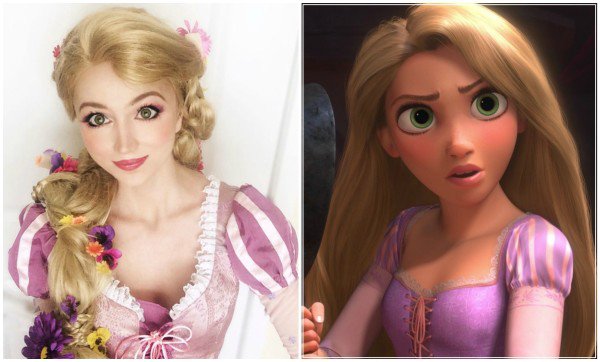 source