Maxi skirts are one of those classic wardrobe staples that every woman should own in her wardrobe. Many women may consider that maxi skirts are reserved to be worn only by tall women but believe it; you can wear them even if you are shorter. They elongate your figure, making you look taller than you really are.
Most women wear their maxi skirt in summer, as they consider that hot weather is the most appropriate one for flattering outfits. Maxi skirts are made of soft materials which feel amazing on your skin. That keeps you from extra sweating and makes you feel comfortable even when the temperatures go so high.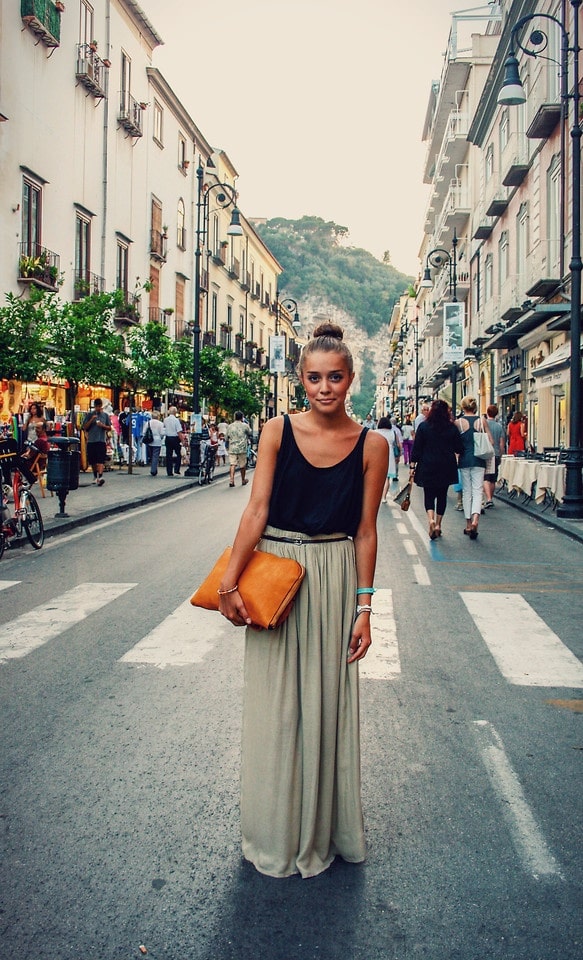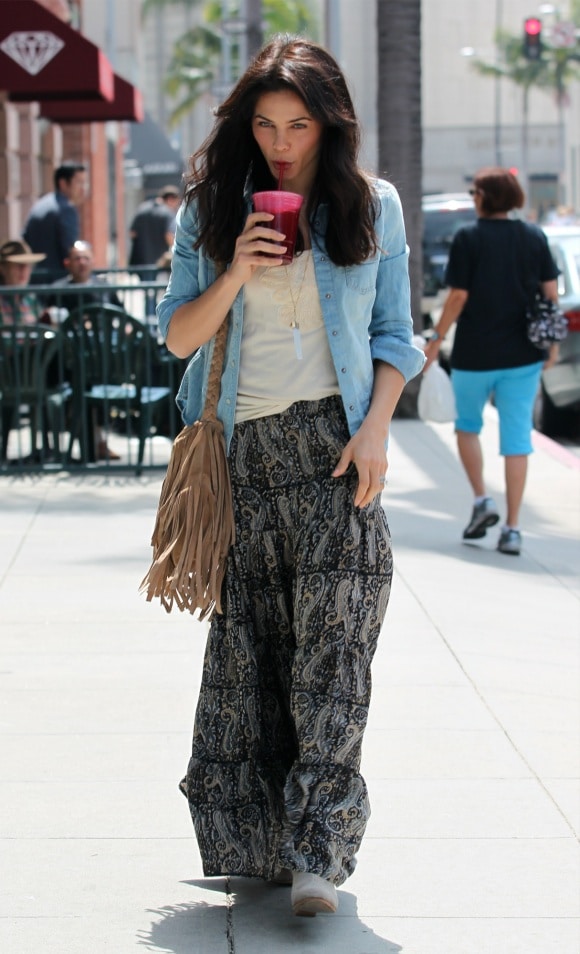 One of the biggest advantages of maxi skirts is the fact that they are very versatile and you can style them in many different ways. If you choose the right piece to style your maxi skirts, you can easily wear them even during the fall and winter seasons. Their versatility makes them suitable for different environments, so you can wear your maxi skirt at different events, demanding both casual and formal dressing codes. If you have any doubts about what to style your maxi skirts with, you are in the right place. In the gallery below get inspired what to combine your maxi skirt with for a chic look.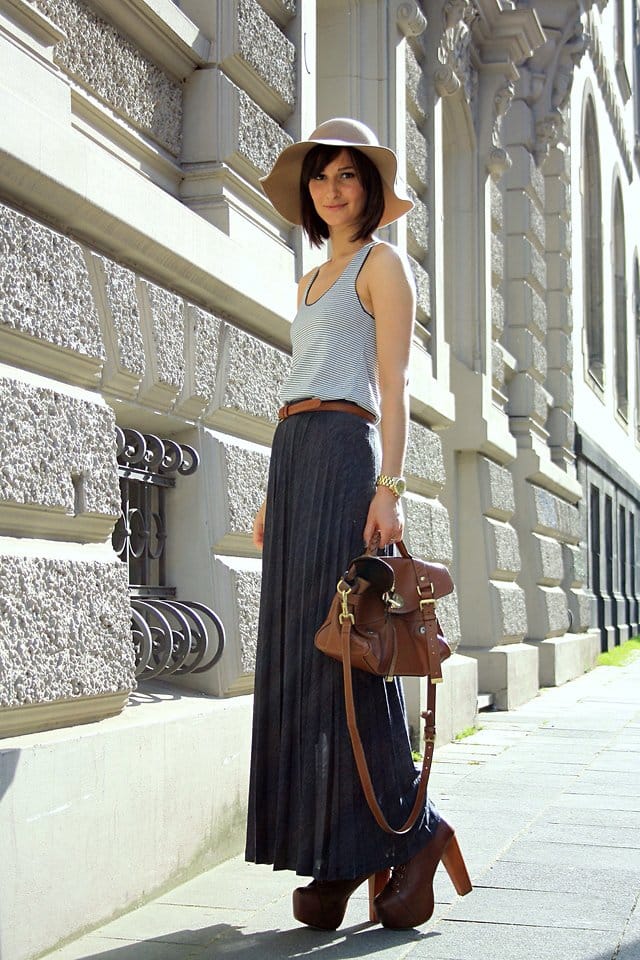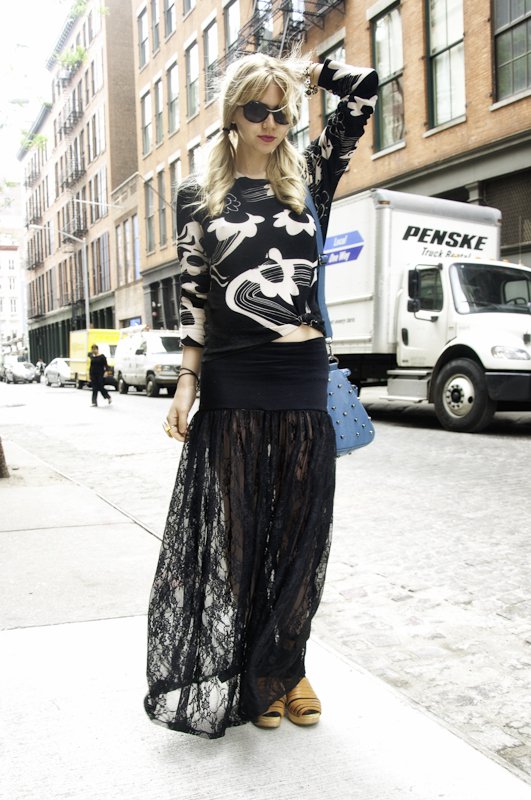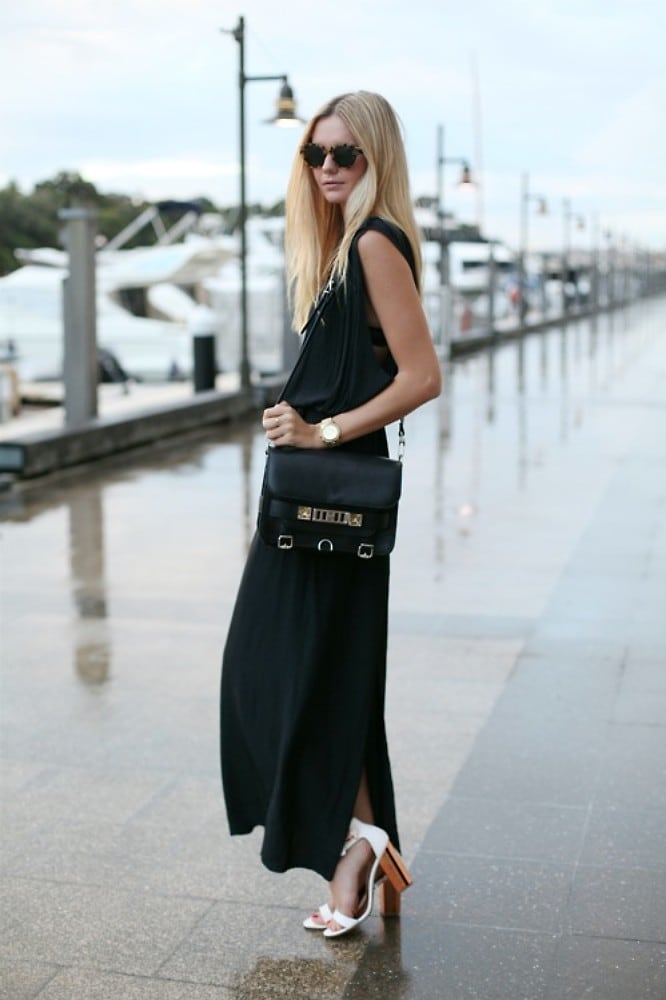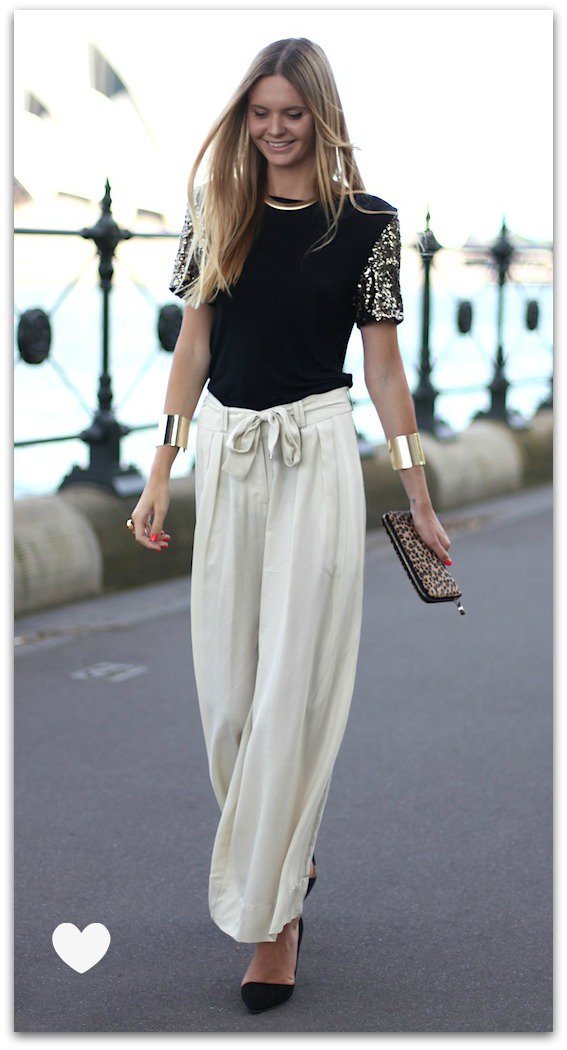 Wear your maxi skirt with a blouse
A blouse will always look flattering when worn with a maxi skirt. It is one of those pieces that work amazingly if you are the fun of a ladylike look. You can easily wear this combination even for the office, because both pieces are classic enough. Wearing a blouse with maxi skirts is definitely one of the most feminine ways you style the skirt. Both, the bottom and the top, are soft and flowy and will make you look absolutely stunning. Choose a maxi skirt that flares from your waist downwards in order to make your waist look even smaller. Also, you can opt for a blouse with short sleeves. According to your preferences, you can choose a plain blouse and printed skirt, or a plain skirt with a printed blouse.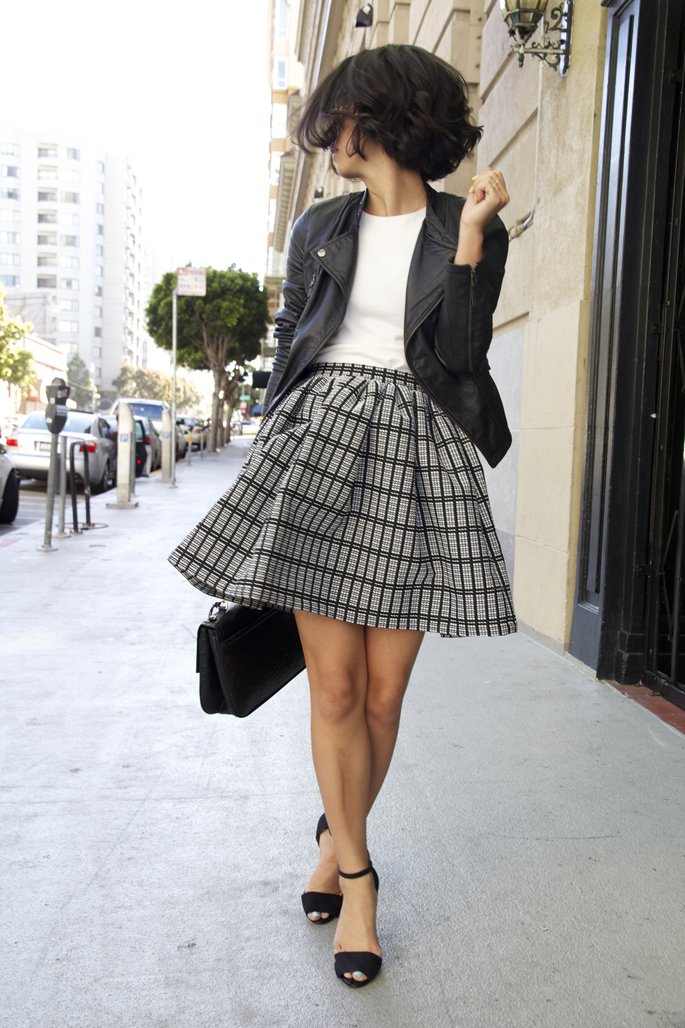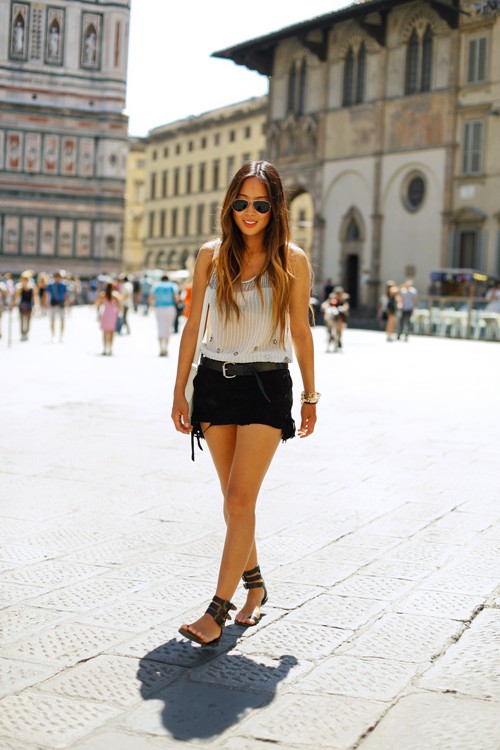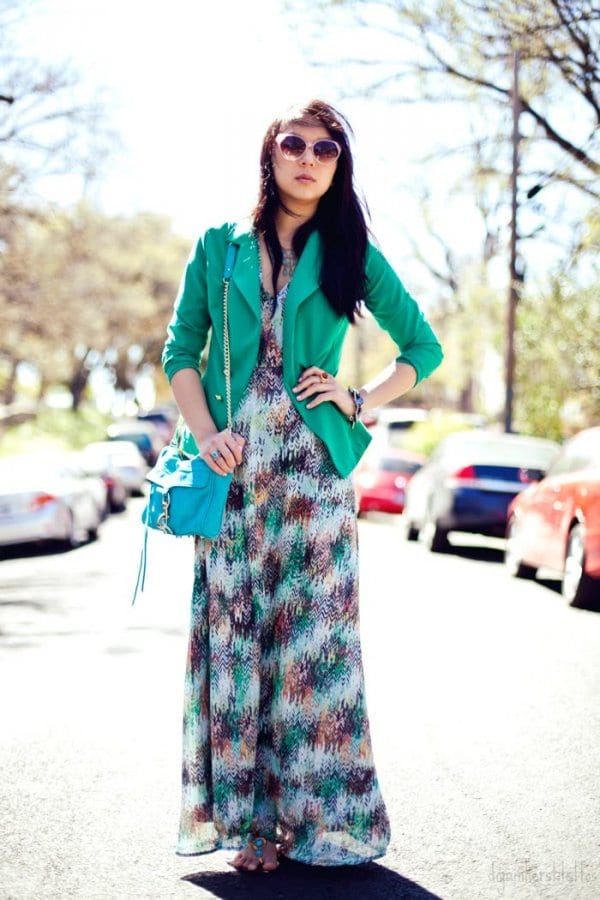 With a denim jacket
One of the best ways to style your maxi skirt is to wear it with a denim jacket. Denim jackets are comfortable and strong, and what is the best, they never go out of fashion. Every woman should have this timeless piece in her closet regardless of the season of the year. They could be worn no matter what your body shape or size is. The best about styling a skirt with a denim jacket is that you don't have to think too hard about what to wear with them. This combination of two timeless pieces goes perfectly when you need to present casual attire. Put a simple and plain t-shirt above the jacket, and voila, you are ready on the go. Choose a top in a color matching any of the colors that can be found on the skirt before you layer a denim jacket over it.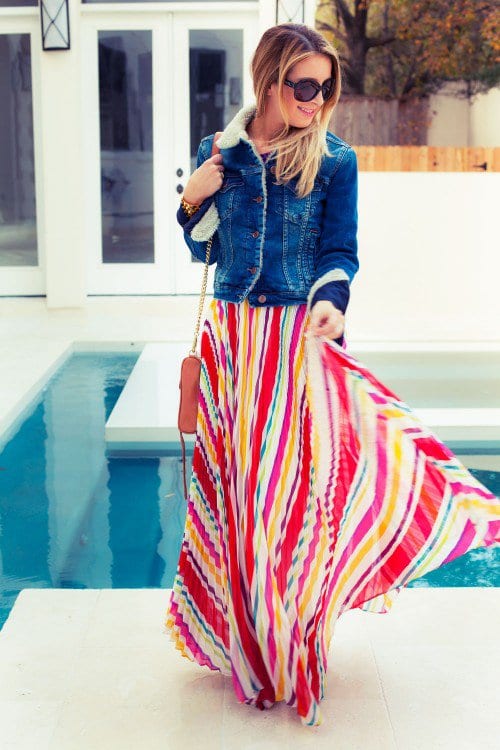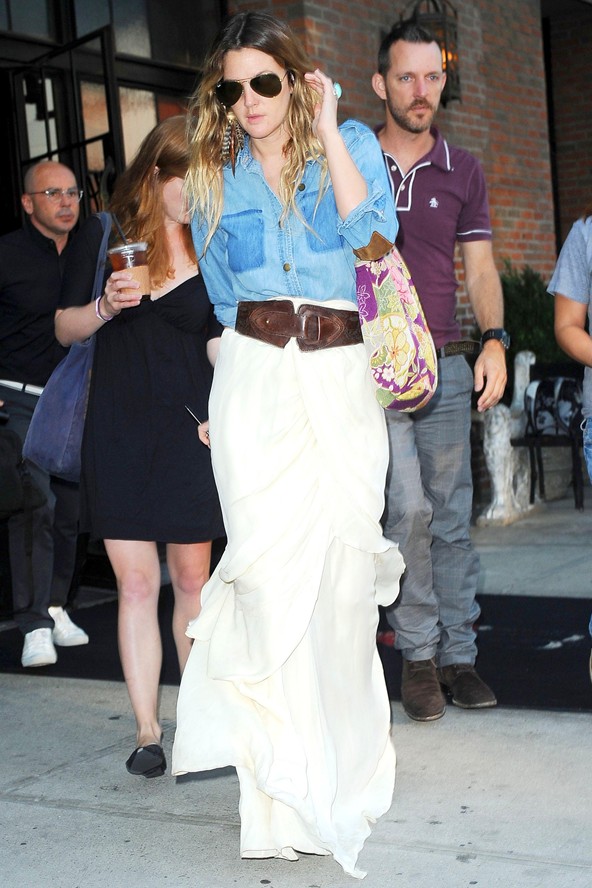 Style your maxi skirt with a leather jacket
One of the most girlish and chic combinations including maxi skirts ever is the one including a skirt and a leather jacket. A leather jacket is a classic piece that never goes out of fashion. They came in different lengths and colors, so you can easily pair them with different types of maxi skirts. The cropped leather jacket is among the ones that best fit them. You can easily wear a simple skirt with leather jackets, or you can choose a printed skirt if you dare to go bolder with the look. The animal printed skirt could perfectly suit a leather jacket. So, if you are a fan of animal prints, don't miss trying the combination.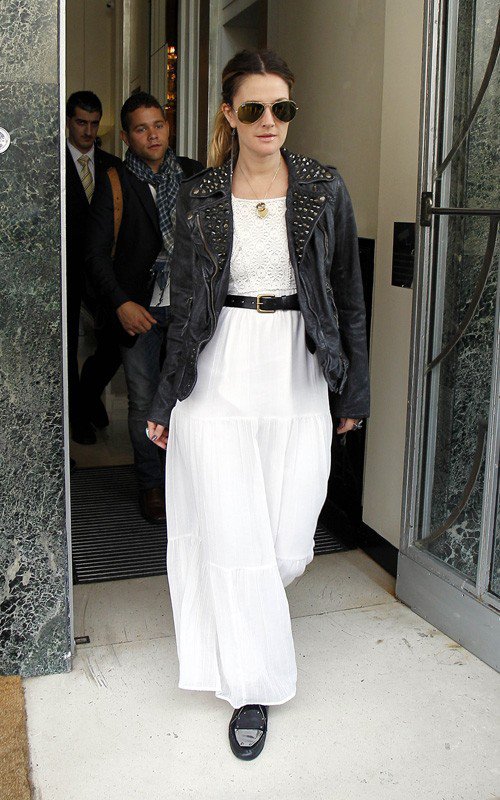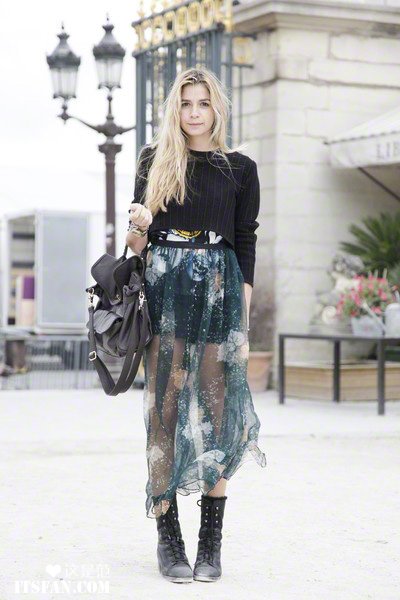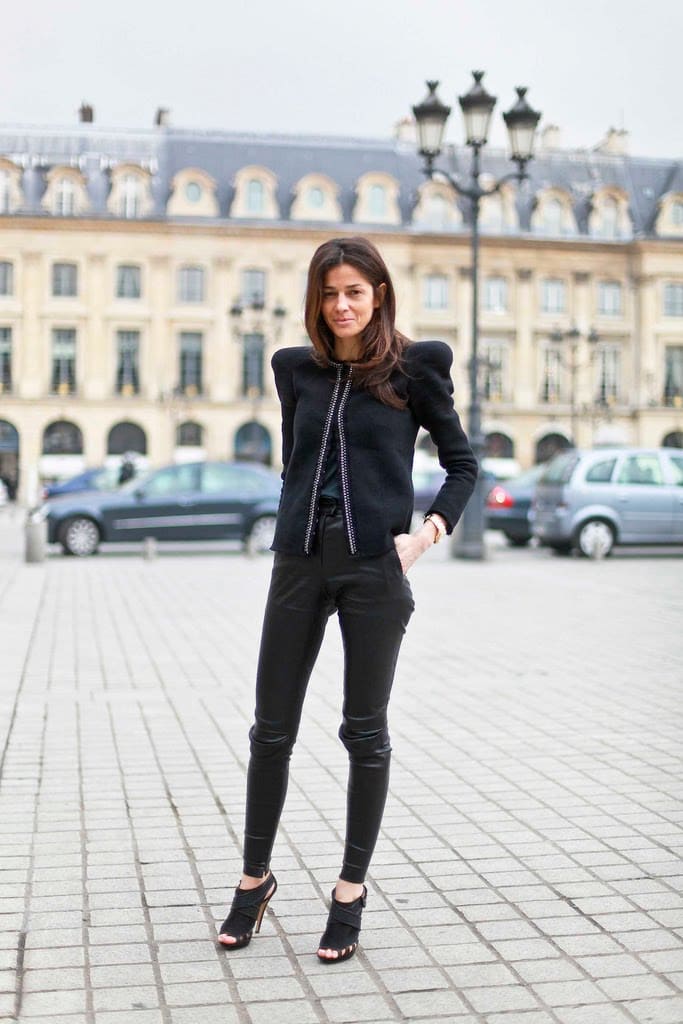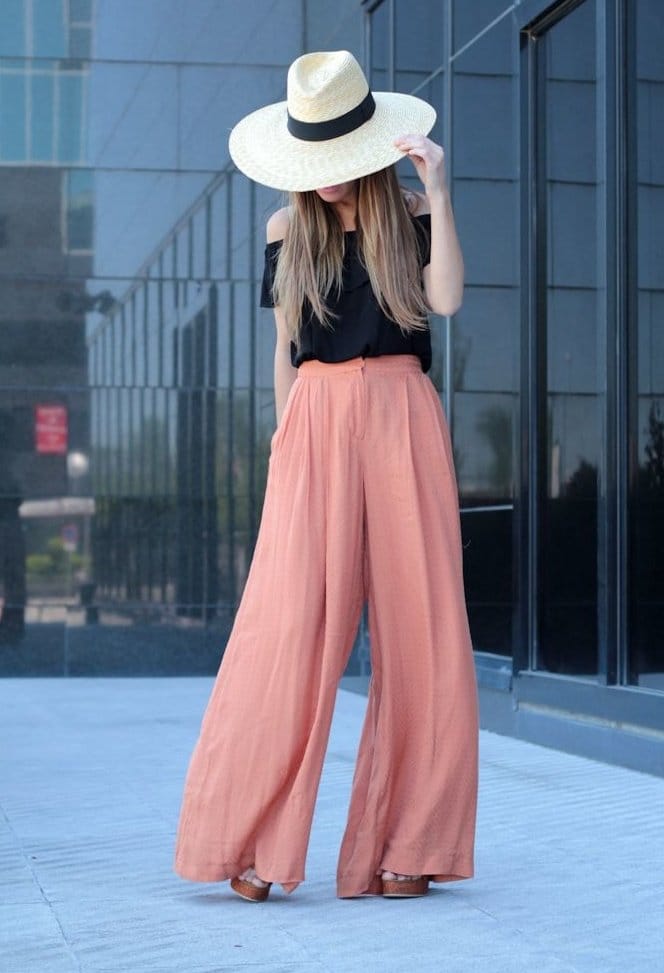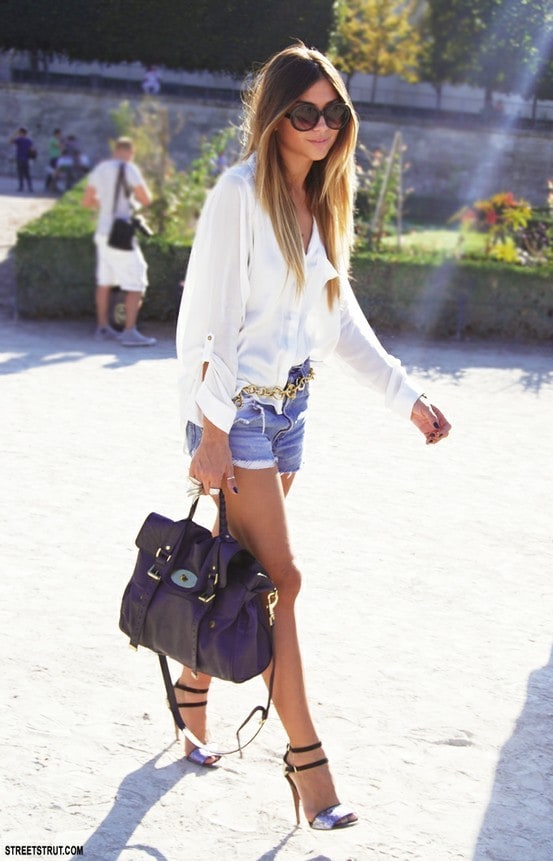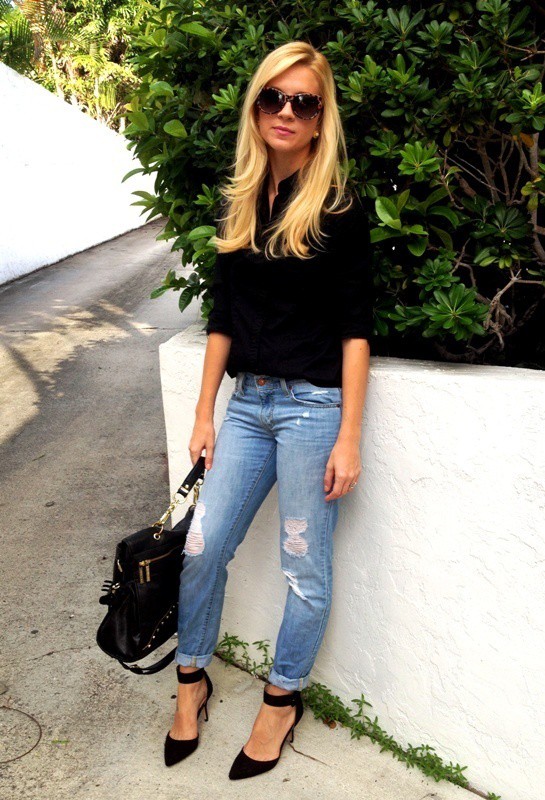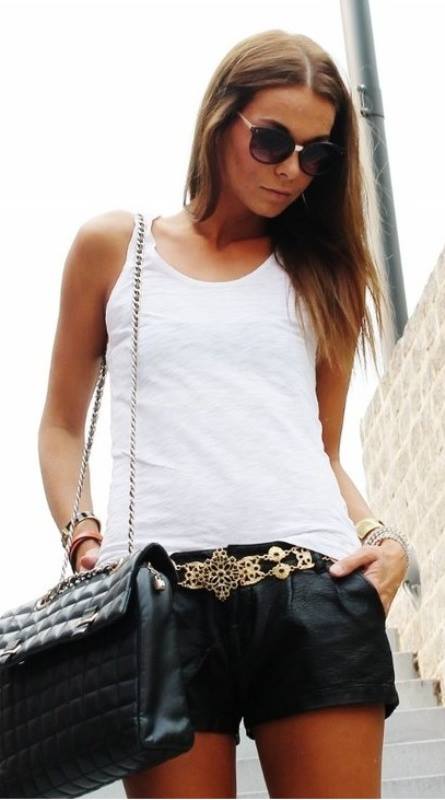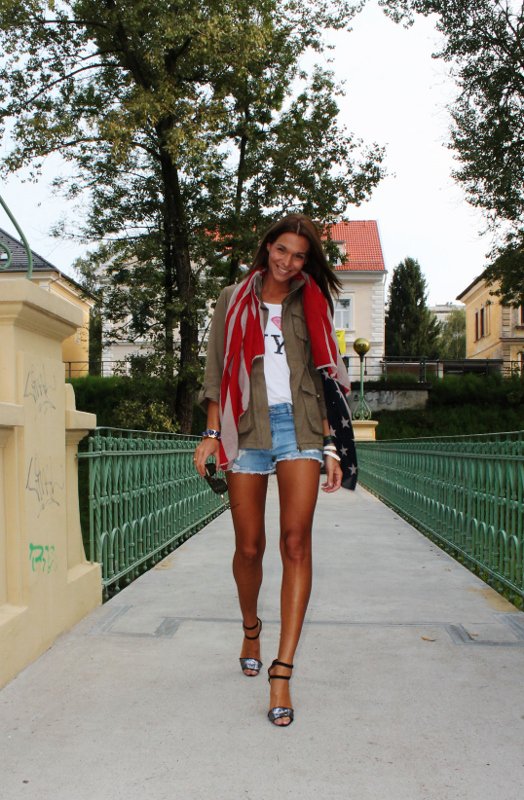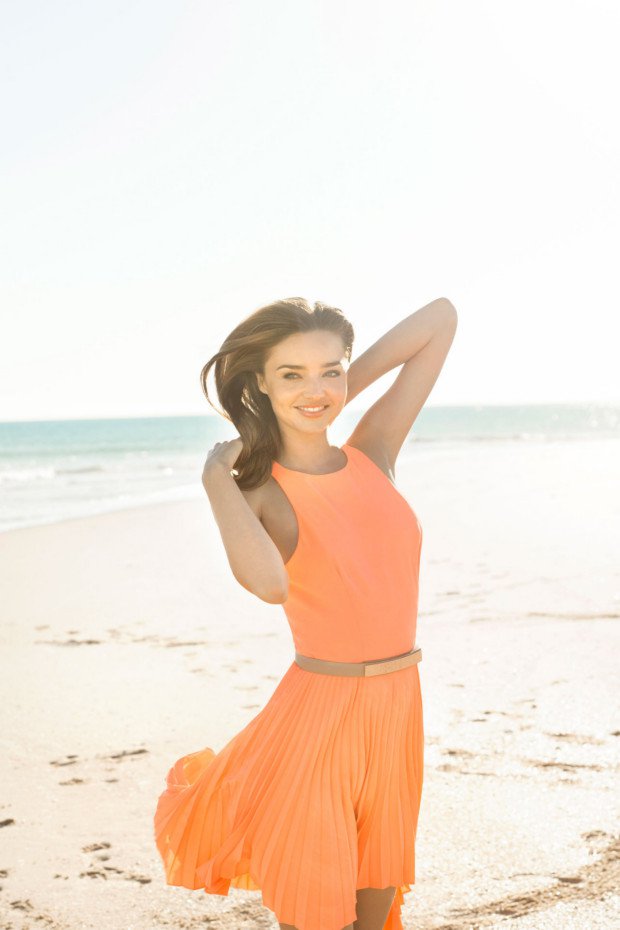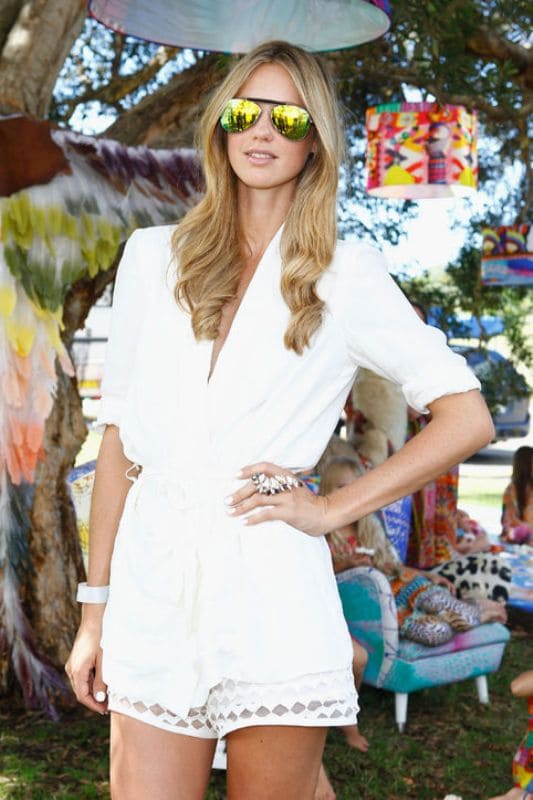 Style it with a cardigan
You can easily wear your maxi skirt with a cardigan when the temperatures start to fall. A cardigan is a functional piece that will keep you nice and warm. You can choose a lighter cardigan when the weather starts to become sunnier in the spring. Or, you can opt for a warmer cardigan when the fall arrives. There are two different ways you can style a cardigan with maxi skirts. One of them is to choose a long cardigan and tie a belt over it. The other one is to choose a shorter cardigan and tuck it into your skirt.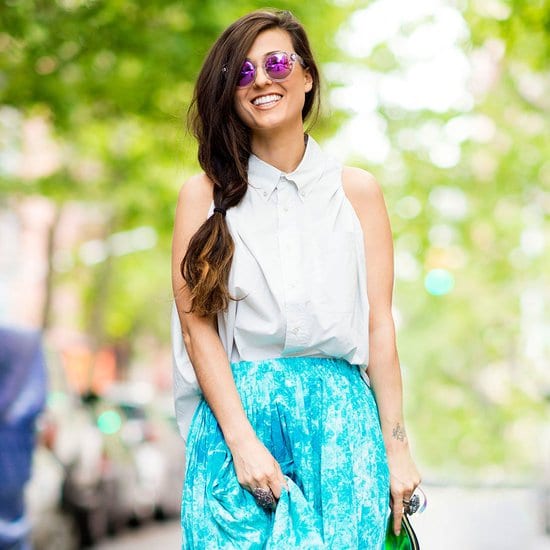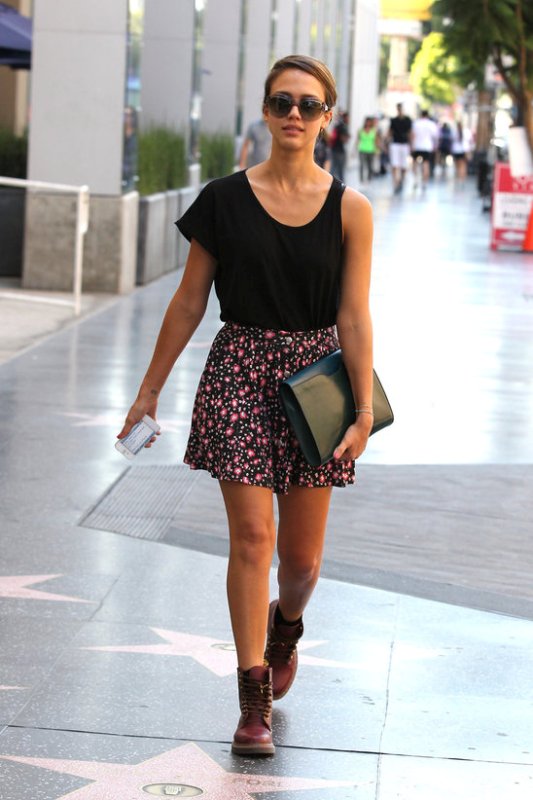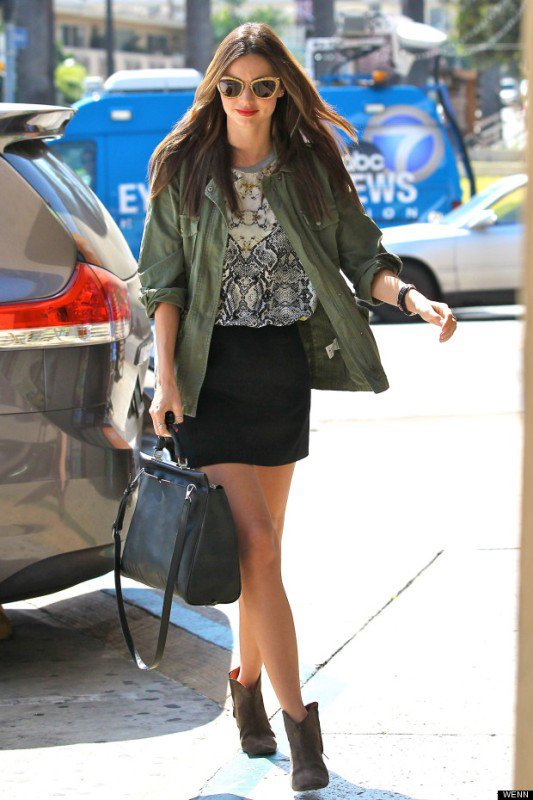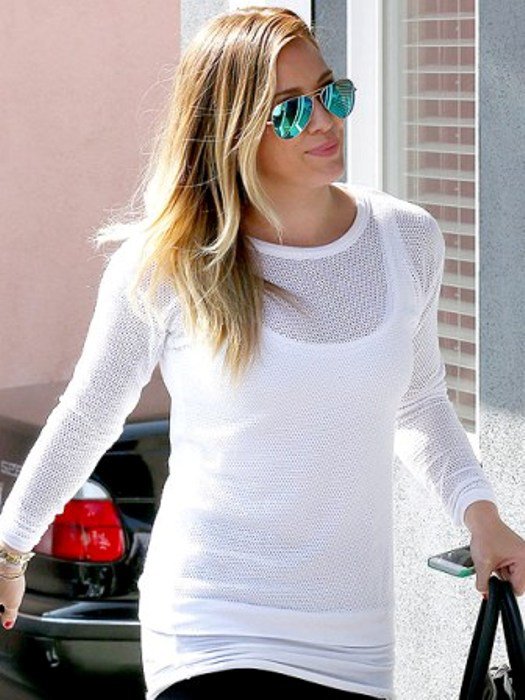 With a crop top
One of the most flirting ways to wear your maxi skirt during summer is to pair it with a crop top. Choose a crop in plain colors or opt for one in prints. You can easily rock this combination when styling some eye-catching beach outfits.  Also, this is a perfect combination when you have to appear dressed in a more casual outfit on some beach party at night