A wedding has a lot of logistics and requires proper planning for the entire day to go smoothly. When planning for your wedding there are several key things to consider so that it turns out perfect. Among some of these things is the choice of a venue, colour schemes, choosing a cake and a dress, among other things that go in to the preparation.
If not well-planned things you can end up being overwhelmed about the whole event. The wedding cake and meals are also an integral part of any wedding. Below is a guide to help you choose your perfect wedding cake and making sure you've got the right taste, size, and style.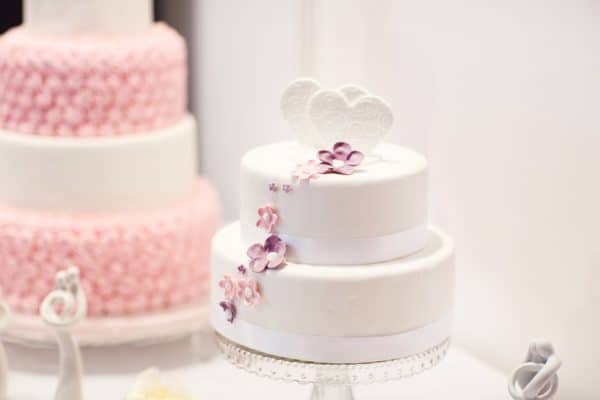 Select your desired style
Different bakers have different styles with some being highly specialized than others. This creates a wide variety of styles to choose from. Depending on your preferred style, you can choose either a fondant cakes, buttercream or any style that you love.
Wedding cakes also come in various sizes and designs so ensure that you look into this as well. When it comes to size, understand that your cake doesn't have to be extremely big for your guests to enjoy to the fullest. Just select a size depending on the number of guests that you expect.
To narrow down to a style that you will love, you can take a look at the different cake styles available in the market by checking different cake images. You might even decide to serve cupcakes along with some dessert as an alternative option.
Consider the venue and weather
Among the things that have an effect on the design of your wedding cake is the venue. For example, areas that are exposed to heat are not the best venues for a wedding cake with buttercream icing since it won't be able to stay firm throughout the entire day. The best way to avoid making the wrong choice is to first choose your wedding venue before you start shopping around for your wedding cake.
Visit the baker
After having known which style you would like it is best that you see for yourself what will be offered. Most bakers will let you have a taste of their cakes if you make a request giving you a taste of what to expect. Set up a meeting and pay a visit to different bakeries. The sample will enable you to try before you buy as well as determine which flavors are the best. Select at least two or three bakers, set up a meeting after determining the wedding date, venue, and an estimated headcount.
Know the cost
Weddings, in general, can be quite costly and the wedding cake is no exception. Most bakers will consider the number of servings needed and how complex the design of the cake is before offering you a cost. This is because some handcrafted designs can be time-consuming. Ensure that you know your cake budget and stick with it. If you get a good cake designer some will even make suggestions that are great that still lie within your budget.  
Having followed the above tips, remember not to set your expectations too high. Even though you can have the best cake images, sometimes they might not come out as perfect as the images look. Find out more about some of the best cake designs and cake bakers on Wedding Cakes Australia.