With World Sleep Day coming up on 17th March, now is the perfect time to learn about the importance of sleep from a health and beauty perspective. It's no secret that a bad night's sleep can leave you feeling irritable, but you might be surprised at all the different ways it can also affect your appearance. If sleep isn't already part of your health and beauty regimen, it absolutely should be. Here are five beautiful reasons to get a good night's sleep.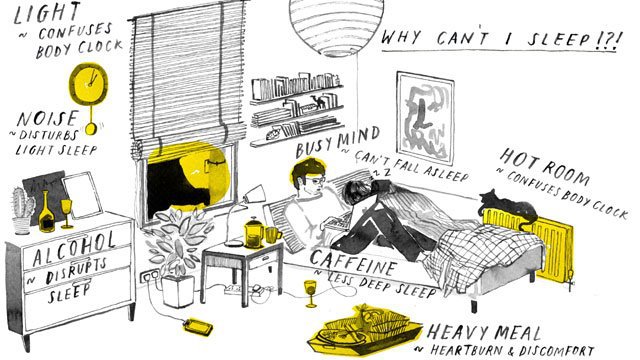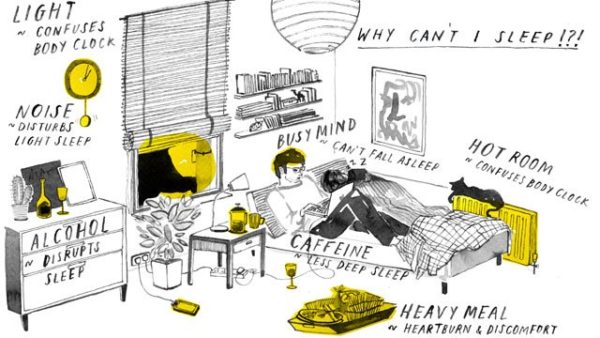 source
1. HEALTHY HAIR
The secret to luscious locks starts with plenty of restful slumber. Sleep deprivation is a form of stress, so it's no wonder that it can affect your hair. While you sleep, your body repairs and regenerates, which is crucial for hair growth. Lack of sleep not only cuts this regeneration phase short, but can also affect certain hormone levels – which may lead to temporary hair loss. For extra-healthy hair while you sleep, brush it out before you go to bed and wrap it in a silk or satin scarf.
2. A YOUTHFUL APPEARANCE
A good night's sleep is crucial for keeping wrinkles at bay and maintaining a glowing, youthful complexion. Lack of sleep can have a dehydrating effect on the skin, which makes fine lines more noticeable and can even cause the skin to sag. What's more, sleep is also connected to the production of collagen – the substance responsible for keeping the skin plump and firm. In addition to making sleep a priority, you can keep the skin supple by applying a good quality moisturizer before hitting the hay.
3. BRIGHT EYES
Nothing is more noticeable than tired eyes, and we all know that lack of sleep leads to dark circles and unsightly eye bags. While a good under-eye concealer will hide the damage for a day or two, a chronic lack of sleep will leave you looking permanently tired. You might also suffer from red eyes, which occur when the blood vessels on the surface of the eye become irritated. Keep your eyes bright and beautiful by getting plenty of rest each night and also trying out these genius makeup hacks.
4. CLEAR SKIN
Lack of sleep wreaks havoc with the skin, and is often linked to acne and breakouts. If pimples are getting you down, it might be worth reviewing your sleeping habits before splashing out on that expensive facewash. If you aren't getting enough shuteye, this could be adding to your skin problems, so look at ways to incorporate sleep into your skincare routine. To remedy this, consider upgrading your mattress to something more comfy – like this one, which molds to the shape of your body and has received lots of positive reviews. You can even buy anti-acne pillowcases which are designed to prevent breakouts. Create a comfy sleeping environment, cleanse your face before bed and tackle those spots with a good night's sleep.
5. HEALTHY WEIGHT
Believe it or not, sleep may also be key to maintaining a healthy weight. Research has shown that a lack of sleep can affect certain hormones relating to appetite and feeling full – and even that sleep-deprived people are less likely to say no to unhealthy foods! What's more, sleep deprivation can also slow down your metabolism, making it harder to burn fat. If you want to stay in shape, be sure to complement your diet and exercise plan with plenty of sleep.