Baby Oil one more useful and cheap product that have so many uses that will make our life easier. One of the must have products at home. Baby oil is useful for a lot of things beyond baby bottoms. It'll smooth, soften, lubricate, refinish, clean, and so much more. It also has some usual uses for which it really oughtn't be used. Really practical tips and advices of using this product in a cool unusual ways but very useful and not only for the babies.
Baby oil is very gentle, light, but also nourishing, which is why it is a friend of your skin and hair. But you can also use this product at home. We bring ideas where you can use regular baby oil.
You can safely and healthily remove earwax with baby oil. Drop a very small amount of it on the pad and thoroughly wipe the inside of the ear.

Remove waterproof mascara and make-up from the face.

After shaving, apply it to your legs and intimate area. It protects and moisturizes the skin and prevents inflammation and irritation.

Baby oil alleviates the formation of stretch marks, especially in pregnant women. It contains vitamin E, which nourishes the skin and increases its elasticity.

Use it for dry hair and split ends. Apply a very small amount to the ends of wet hair and dry it as usual.

You can use the it for painless and quick removal of patches from the skin. Lubricate the skin around the edges of the patch, rub gently to soak and remove the patch.

Remove stubborn labels and declarations from the item. Lubricate the sticker, wait for it to soak in and gently peel it off.

To remove temporary tattoos and felt-tip stains from the skin. Apply small amount to the pad and rub the skin until the spots disappear.

Polish your leather bag or shoes. Coat the skin with a pad and oil and let it absorb, then wipe it with a dry cloth. It will nourish the skin and make it soft.

Baby oil for polishing wooden furniture. Put a few drops of oil on a damp cloth and wipe the wood with it. It's going to be great.

Against squeaking doors and windows. Put a few drops on the connections and pull the door or window several times to get it into the mechanism.
These ideas are only a part of the uses of baby oil. Below you can learn even more. Take a look and enjoy!
1.Smooth Legs:  It will make a great (and inexpensive) substitute for shaving cream plus it moisturizes at the same time!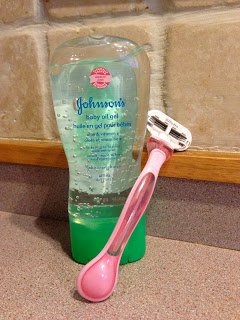 source
2. Baby Shampoo + Baby Oil + Water = DIY Makeup Remover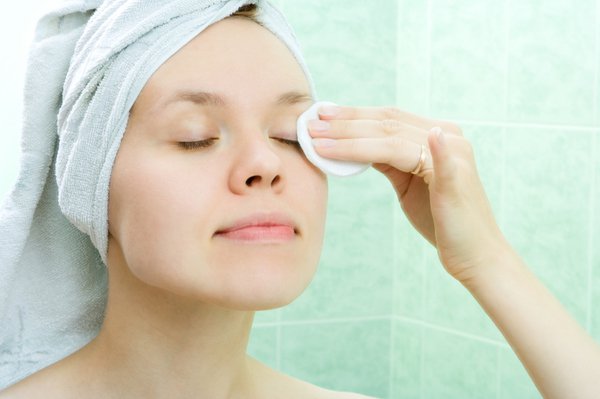 source
3.Remove A Bandage Easily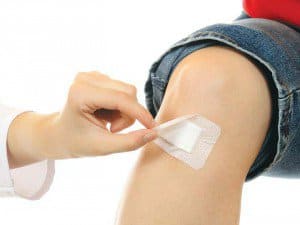 source
4.How to Choose a Best One for Massage in India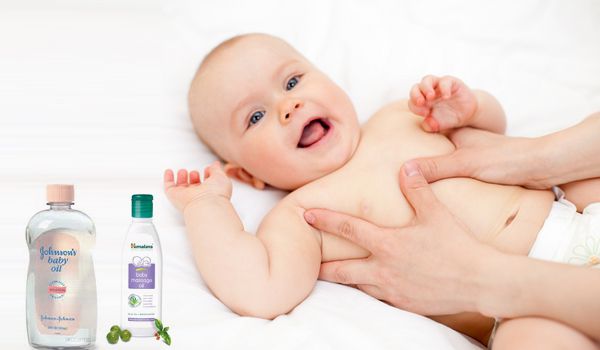 source
5.Slip Off A Stuck Ring With It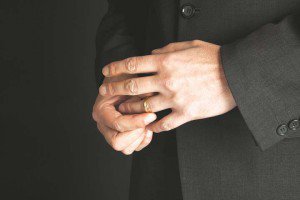 source
6.Remove gum out of someone's hair baby oil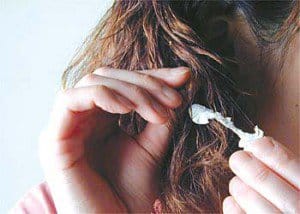 source
7.  Baby oil  for Smooth Parched Ends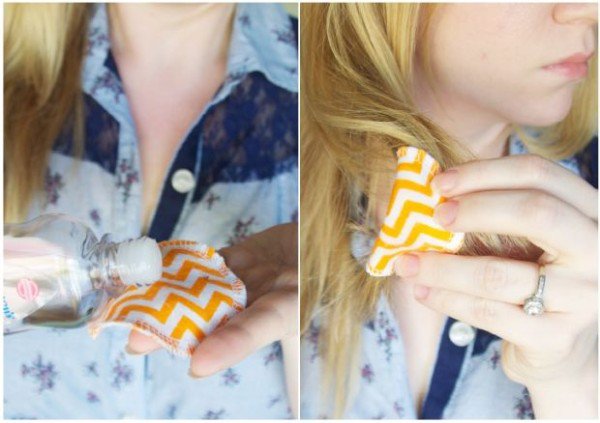 source
8.  Baby oil  for Conditioning and Cleaning Makeup Brushes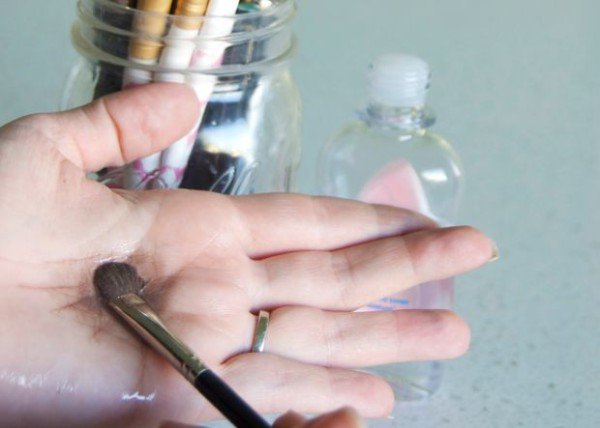 source