December is already here and this means you will have a lot of Christmas parties to go to. Let's not forget the big night, New Year's Eve. Naturally, you want to look perfect both in person and in the photos that will last for years to come, who doesn't? However, you may be facing one tiny problem. You may have noticed that your skin is looking dull, that wrinkles are more visible than before or that your skin has a rough texture. Fortunately, you still have enough time to get your skin glowing before New year's. This article will reveal the best, easiest, and most effective beauty tips that will help you have picture-perfect skin all year round
Use adequate moisturizer
To get the best out of the skin product you use, it should be especially formulated for your skin type. For example, if you have dry skin you should only use moisturizers that are designed for dry skin. Generally, moisturizers for dry skin are oil-based. On the other hand, if you have oily skin you should opt for products formulated for that type, and they are usually water-based to avoid breakouts. Using the wrong product doesn't deliver your skin everything it needs to recover and revitalize
Moisturizers should be applied immediately after the shower or bath so they can lock the moisture into your skin. Also, make sure you don't use body moisturizer on your face and vice versa.
Test firs
After you purchase a new product, You must first test it before you apply it onto the delicate skin. This is particularly important if it is a face product. Sometimes, you might be allergic to some ingredient without even knowing it, and if you use a product that contains them without testing it, you'd end up with the rash on your face. To test a product, apply a small amount on the side of your neck for three days. If you don't notice redness, irritations, or rash – the product is safe to use.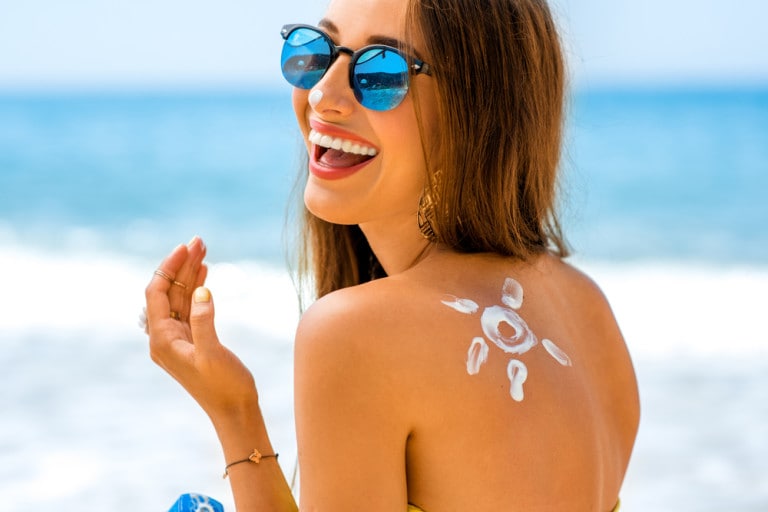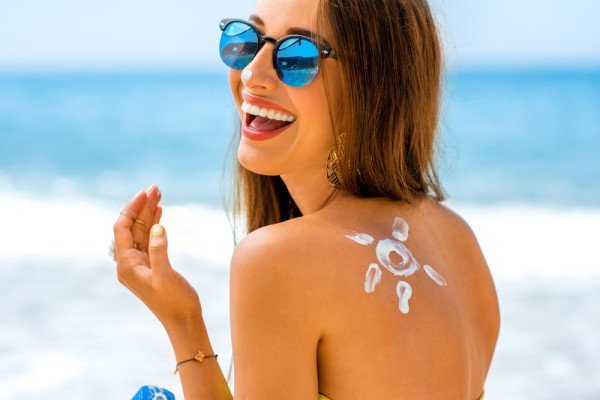 Use sunscreen
Never underestimate the power of sunscreen. Sun's damaging UV rays are active throughout the year and their effects don't stop when summer's gone. Also, the sun can significantly damage your skin and its texture, it's needless to mention that 80% of facial wrinkles are caused by sun exposure. To combat this problem, you should apply sunscreen 15 to 30 minutes before leaving your home throughout the year.
Ideally, you should go for a broad-spectrum sunscreen. This indicates that the product protects your skin from both UVA and UVB rays.
Exfoliate
Exfoliation is one of the most important parts of any skin care routine. You should do it two to three times a week. During exfoliation, dead skin cells are removed along with the impurities in your skin, thus accelerating the skin cell renewal process. As a result, your skin looks healthier, rejuvenated and reenergized.
Wrinkle creams
The fine lines and wrinkles on your face can be minimized with the help of wrinkle creams. These creams contain ingredients that promote collagen production and improve elasticity, both of which are necessary for a younger look and healthier complexion.
Most women choose not to purchase wrinkle cream because they think the good products are too expensive. This is wrong, however. In some cases, price doesn't dictate quality. For example, Nivea's cream with coenzyme Q10 is one of the top 10 wrinkle creams and is quite affordable.
Fight the pores
Enlarged pores are considered unattractive by most women. Luckily, there are many ways to fight this problem. Pores seem big when they are clogged with dead skin cells and other impurities. Besides exfoliating your skin two to three times a week, you should also invest in a powerful, but gentle cleanser to be used each morning and before bedtime.
Shiny skin no more
If your skin is too shiny, it's probably because you have oily skin. As mentioned above, you can use a water-based moisturizer for oily skin. You can combat the shiny skin problem by purchasing a mattifying moisturizer with SPF. That is because the sun can stimulate oil production that only adds to the shine.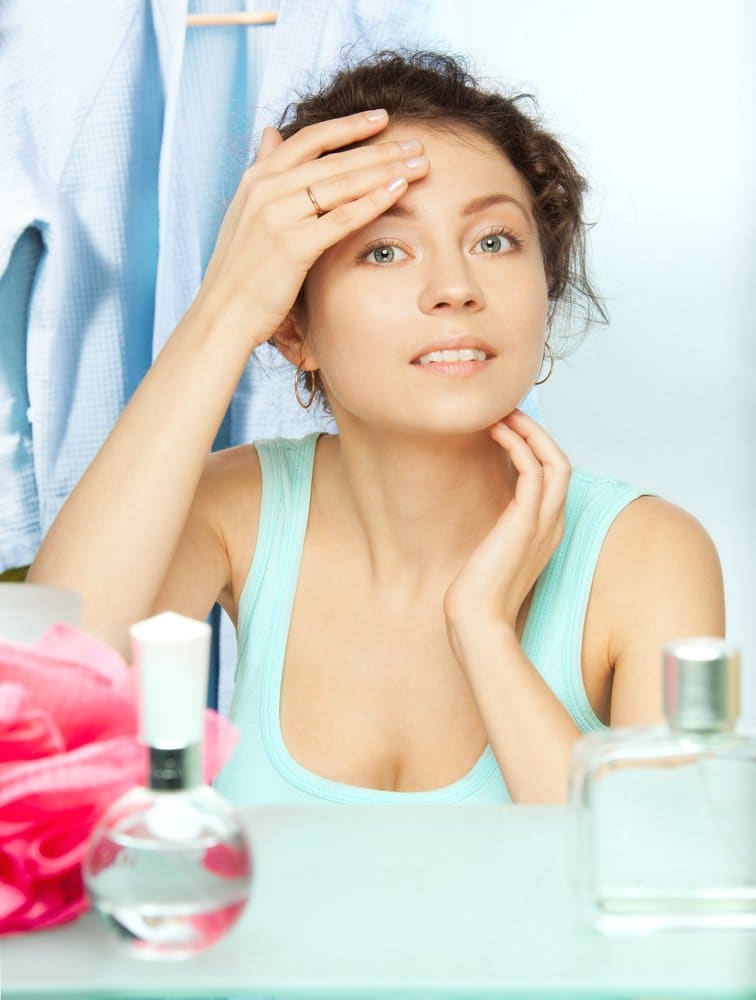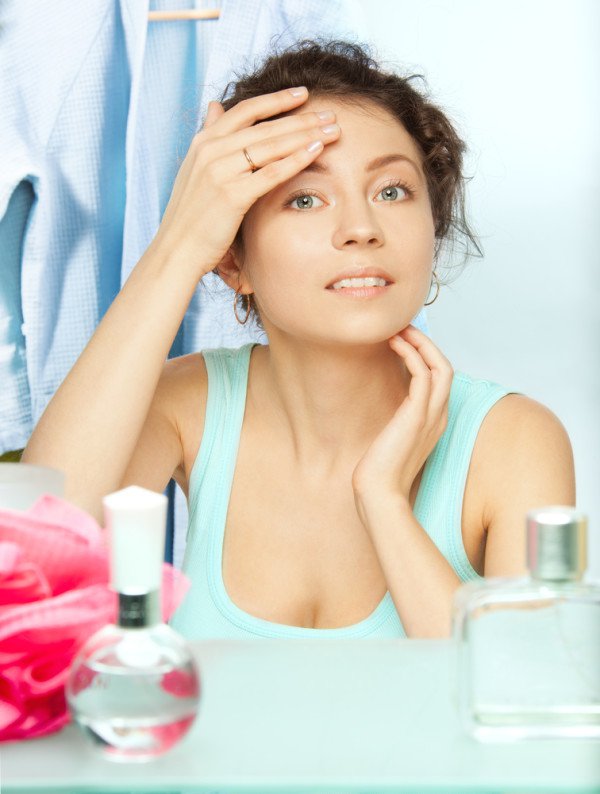 Masks to the rescue
A hectic lifestyle affects your skin. Your complexion starts to look dull, exhausted, and unsightly. Facial masks are an ideal solution to revitalize your skin. If you don't have time to make natural masks in your kitchen, you can always buy ready made masks at a quite affordable price.
Masks also give you the opportunity to take care of yourself even if it is only for 15 minutes a day, which is sometimes enough to de-stress and relax. These masks usually contain an abundance of vitamins and minerals that will give your skin a healthy glow.
Choose makeup wisely
When buying makeup, it's always recommended to go for products that contain vitamins. For example, there are many mascaras that come with Vitamin E and foundations that also contain vitamins. These products do not only help you look your best, but the also supply your skin and lashes with nutrients that help you achieve a healthy look.
Also, it's important to use makeup moderately and remove it before bedtime.
Conclusion
Getting picture-perfect flawless skin is easier than it seems. It's important to establish a regular skin care routine, use products formulated for your specific skin type, and to use sun protection. Keep in mind that it's of crucial importance to apply moisturizers or wrinkle creams regularly to minimize the appearance of fine lines and wrinkles.
References
https://www.thebeautyinsiders.com/category/skin-care
https://www.solvaderm.com/blog/exfoliant.html
Author Bio:
Katleen Brown is a health, beauty and fitness writer. She is a long-time native from Ashburn, Virginia, USA, who loves to publish her articles on various health related websites. In her spare time, she like to do research and write articles to bring awareness to the most recent health & beauty problems, and innovative remedies that can help save the lives of people while bringing down the costs of health care. She loves to be the world's leading authority in the field of health and wellness by providing wellness information. Recognizing the unity of body, mind, and outlook, she helps empower women to tune into their innate & inner wisdom to transform their health and truly flourish. Get in touch with her on Pinterest and Twitter.