The Mori Lee Story
"We are not just making something to wear. We are making magic." This is how Mori Lee, a fashion brand in the world of bridal haute couture starts their story. The story started in 1953 when the fashion house was founded in New York. They started their journey as a family business ready to fulfill each of the most delicate dreams of the future brides.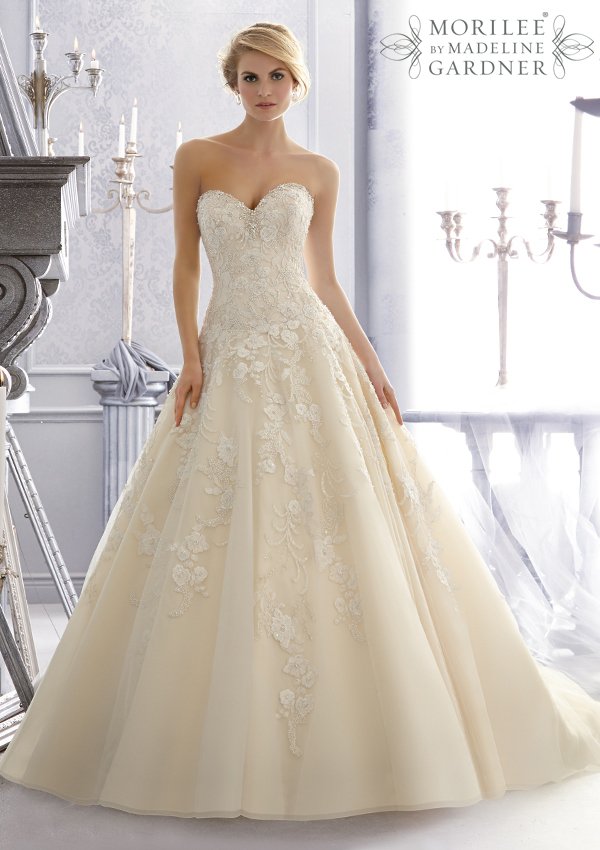 source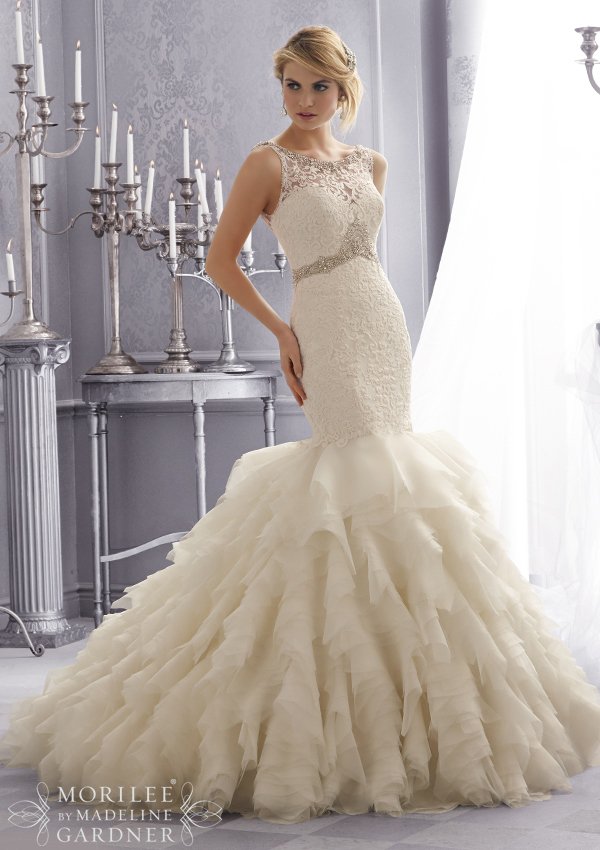 source
From a small family business to a leading global brand
As we mentioned, the story of Mori Lee fashion house started in New York. They started making dresses for select shops in New York City. In the upcoming years, the designs that were created behind the label of Mori Lee made worldwide popular. They are now sold in more than 3 000 shops around the entire Globe. As they say, they were here for our moms, they are here for us now, and they will be here for our daughters, too. That describes in short terms their dedication to creating magic for the delicate and soft bride-to-be for years in the past and for years in the future.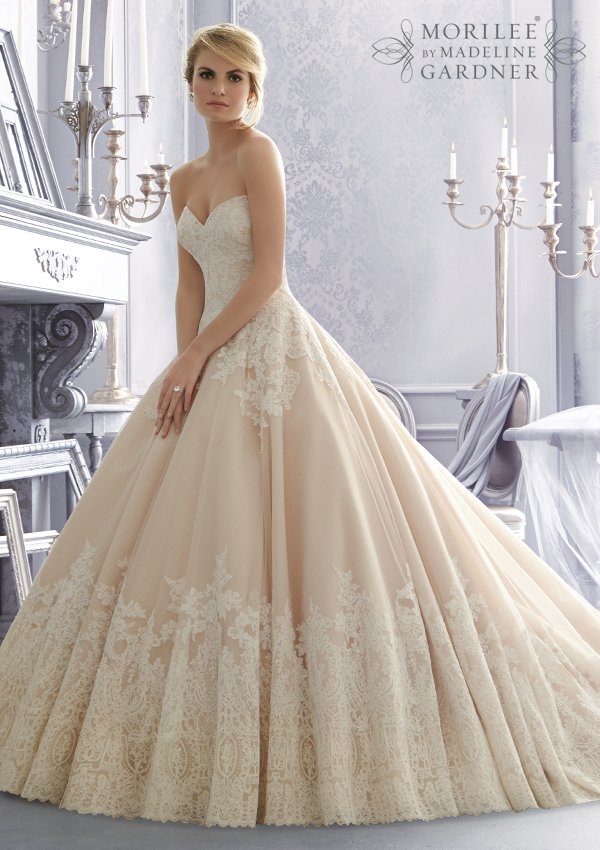 source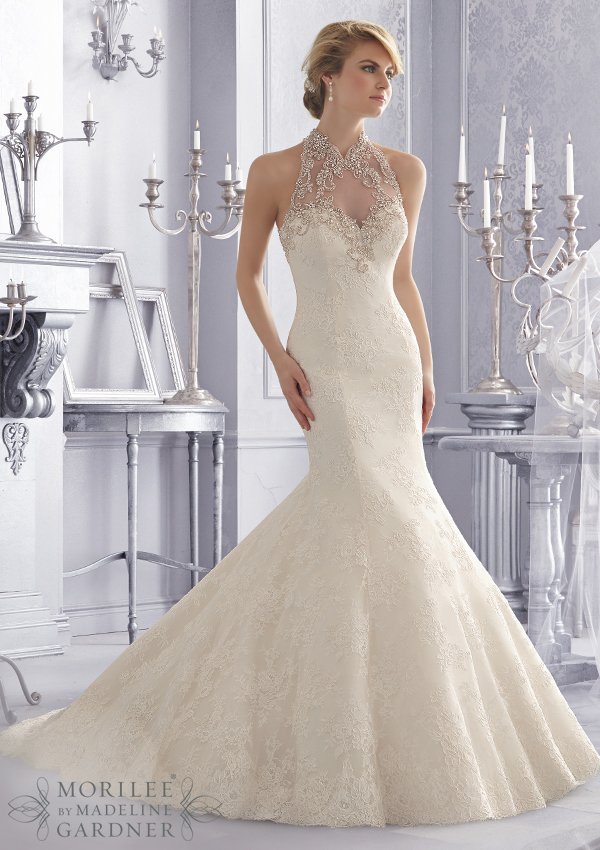 source
Their mission
Their mission as we mentioned above is creating magic for each bride-to-be. By creating beautiful dresses for all women, Mori Lee fashion house finds a way to make each bride's dream become true. It is that simple: You have the dream theses? They have the ability to make it a reality! The wedding dresses from each of their bridal collections are made to highlight the natural beauty of the bride wearing the design. They are designed to perfectly fit the bride's body silhouette and suit her personality and fashion tastes.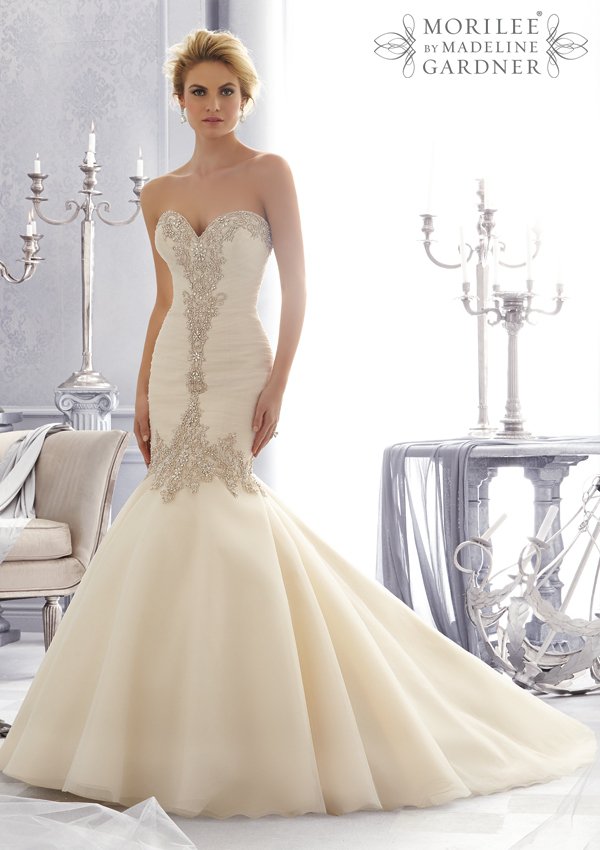 source
Where do they find their inspiration for creating such designs? In their consumers. The bride-to-be that visits their fashion house searching for her dream dress is the inspiration for designing magical creations. Their inspiration comes from the women wearing their dresses. This is why each wedding dress is unique and designed to fit like a dream. Because it is making your dream a reality. And, because your dreams do matter when creating the design.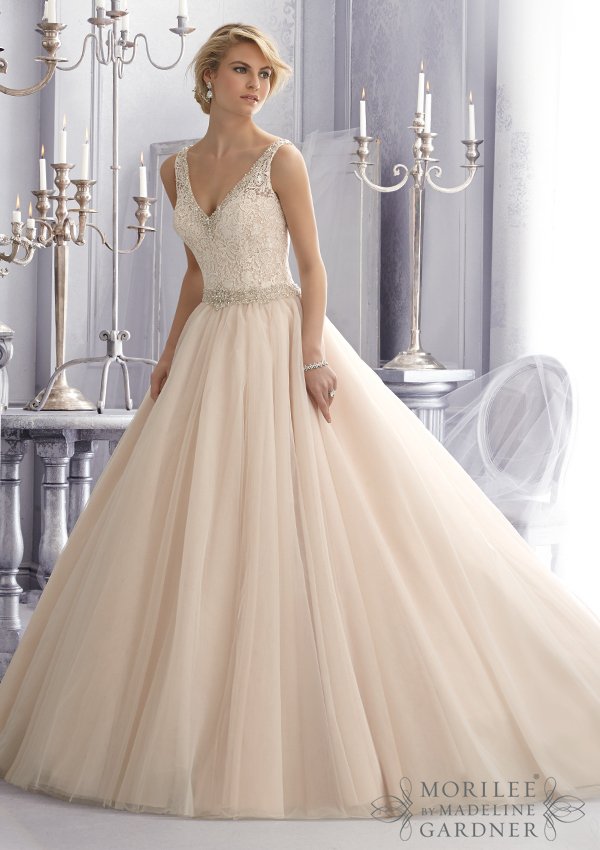 source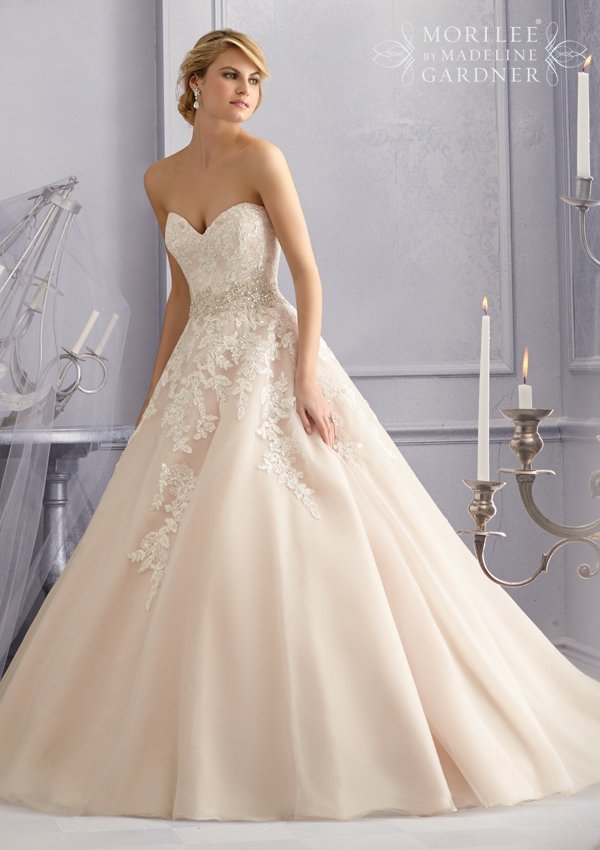 source
Meet Madeline Gardner
Madeline Gardner is the internationally renowned bridal designer of the Mori Lee fashion house. She has been the designer who has signed the label behind some of the most eye-catching and delicate bridal collections of Mori Lee, for 25 years. From her beginnings up to today, she has designed magical wedding dresses that have made million's brides' dreams come true. As she says "We speak the language of style, with the comfort and ease of an amazing fit". Her sensational wedding dresses and evening gown have been the guiding force behind Mori Lee's remarkable success worldwide.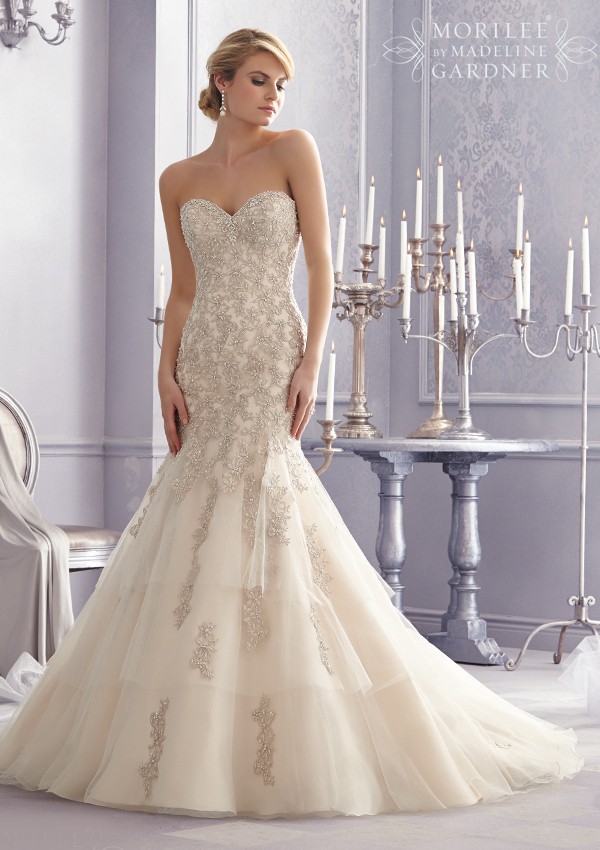 source
Madeline Gardner's designs
If you pay attention to the wedding dresses designed by Madeline Gardner in this article's gallery, you will notice an emphasis on the elaborate beaded details and her use of rich and sumptuous fabrics. Her dedication to creating timeless designs while staying up with the most contemporary trends and styles made her one of the best bridal designers ever. She knows that fit is everything when it comes to a dress. So, each of her wedding dresses under the name of Mori Lee brand is custom-tailored to be the perfect match that makes the woman wearing it feel as good as she looks.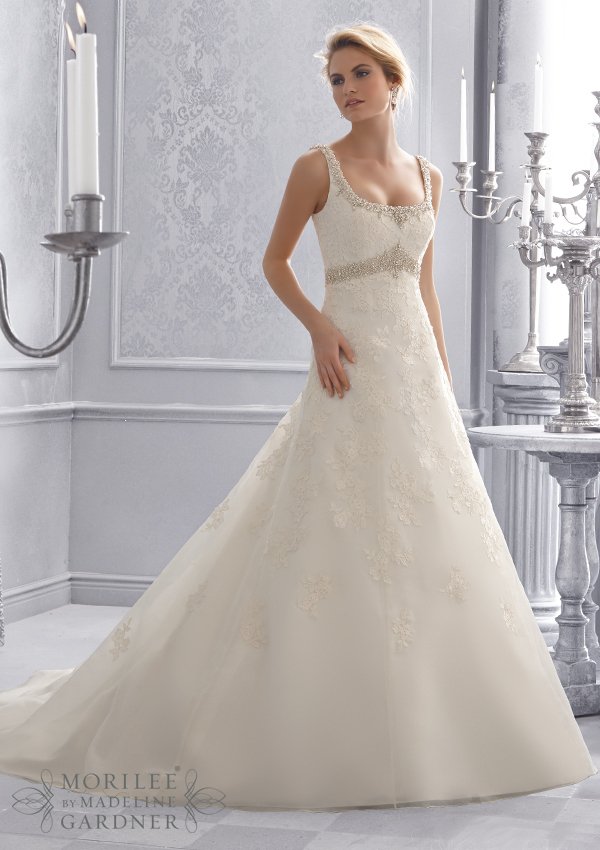 source
Her inspiration
Her inspiration as we mentioned above is always THE BRIDE. She is known as a designer obsessed with the perfect fit. Her beliefs are that how a dress makes the bride feel is as important as how it makes her look. That is why she dedicates hours and hours of work until she creates that wedding dress that will perfectly fit the bride's silhouette and personality, as well. She loves every second of the work she does in the Mori Lee fashion house to make women of all ages feel and look beautiful on their special day. Her dresses are characterized by the generous use of rich fabrics, meticulously detailed beadwork, and innovative partnering of traditional styling influenced by forward fashion.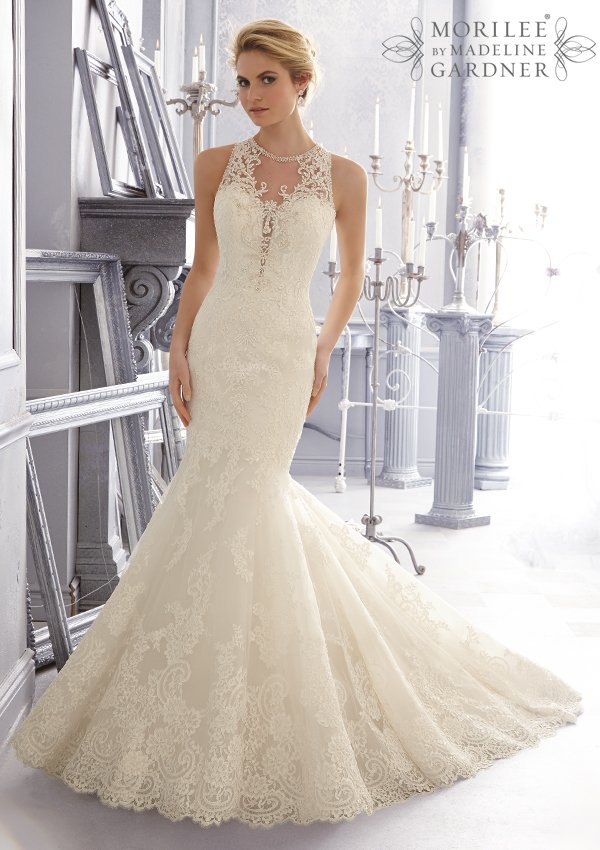 source
Dreams to dresses: Making dreams come true
In Mori Lee, they do make each bride's dream come true. Madeline is the one to stand behind the process of making dreams come to reality. Her luscious wedding designs have turned heads and dropped jaws at millions of weddings throughout the entire world. She has been a magician that holding her magic wand has created eye-catching and breathtaking wedding dresses that no woman could resist. Each of the brides that have ever worn the gorgeous works of art signed by Madeline Gardner and Mori Lee knows what we are talking about. For those who have not yet, but are planning to get married soon, we invite you to explore her magical bridal collections and find your dream dress. In this article, we are presenting only a piece of her numerous bridal dresses. We hope you enjoyed it!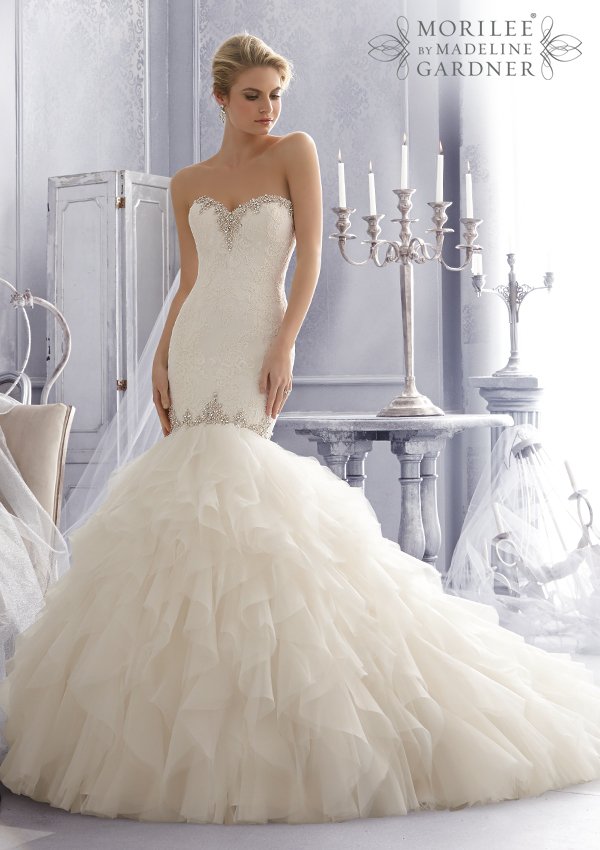 source