Are you about to change a hairstyle and have a cute bangs? Maybe yes but probably you are scared because if you do not make this properly it could become a truly nightmare for you and your style.
Now a cute bangs could be your new style if you see these lovely trick below. There is a way to maintain your amazing bangs at home. This step-by-step tutorial will show you the proper way to trim your bangs at home and keep you hairstyle gorgeous between cuts. All you need is a fine-tooth comb and salon-quality shears, which can be purchased at any beauty supply outlet.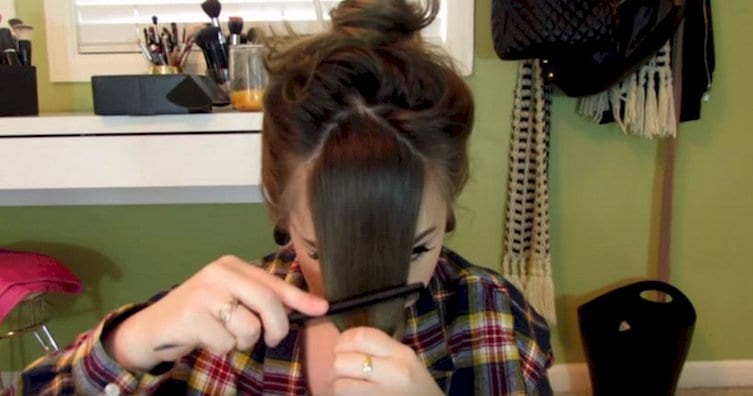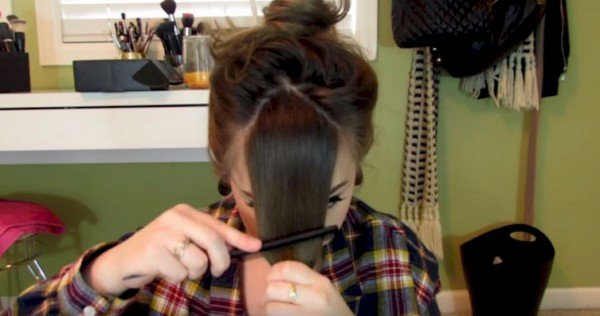 source
Here's how to keep your bangs looking perfect:
Comb down your bang section in front of your face. This should create a triangular part.
Use your comb handle as a guide to ensure all the sections of the part are straight. Make any necessary adjustments to your part.
Clip the rest of your hair away from your face, leaving your bang section free.
Continue making any small adjustments along the sides of the part with the comb, ensuring that it is even and that there is enough hair to cover each side.
Comb your bangs in front of face one last time and then twist the section, holding it at the bottom.
Cut your hair. Make your first cut slightly longer then where you think you'd like your bangs to sit, just in case you have second thoughts.
If you want your bangs shorter, repeat steps #5 and #6.
Style your bangs as you normally would. Use your shears for any last-minute trims to even it out.
Check this amazing video below and learn an super useful tip
Carly Humbert