Winter does not have to be dull. Indeed, it can be really bright. This winter, bright and bold colors have increased in popularity. We can see modern and fashionable women styling bold and bright outfits everywhere around us. And, whether it is so normal to see women wearing bold colors during spring and summer, it may look a little surprising to see these colors part of winter outfits. One way to wear bright colors during winter is to style a bright-colored coat. If you want to ditch your black coat this winter, then scroll down the page to get inspired on how to style your bright-colored coat this winter.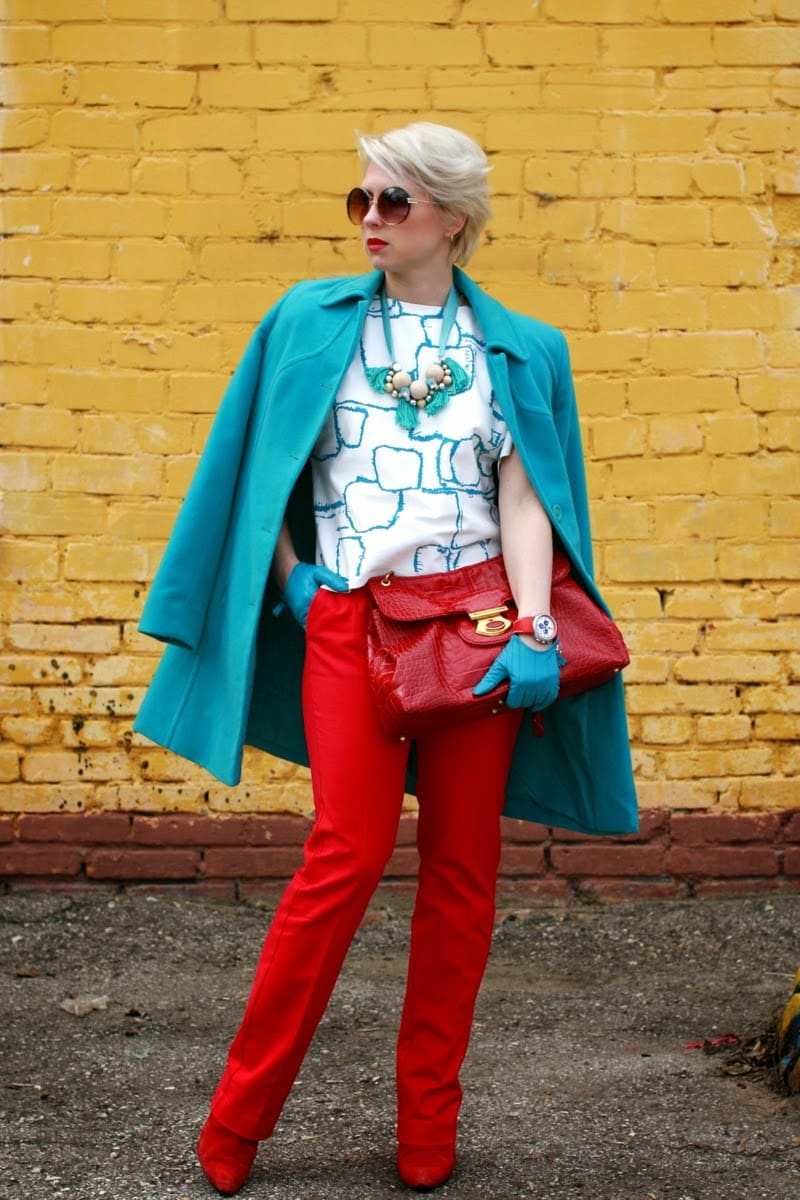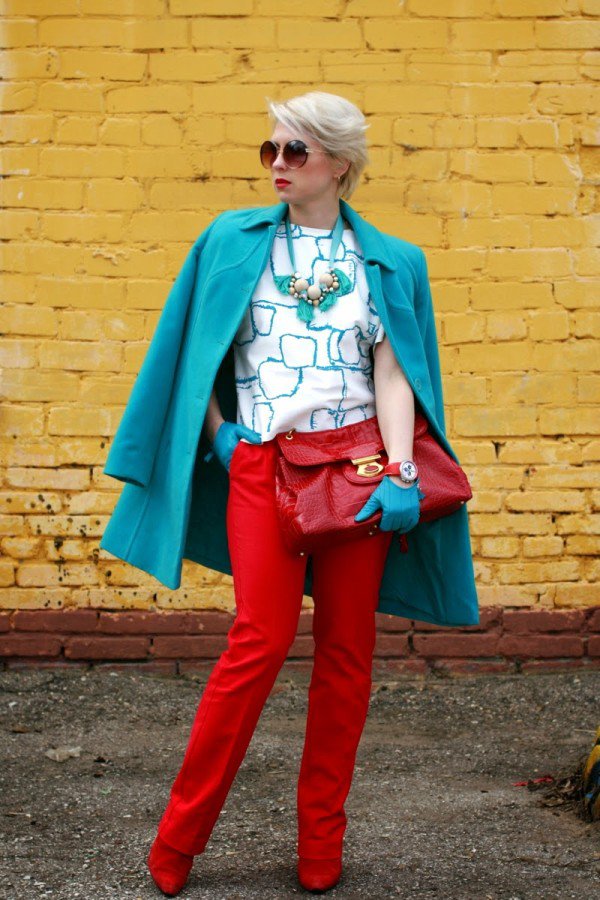 source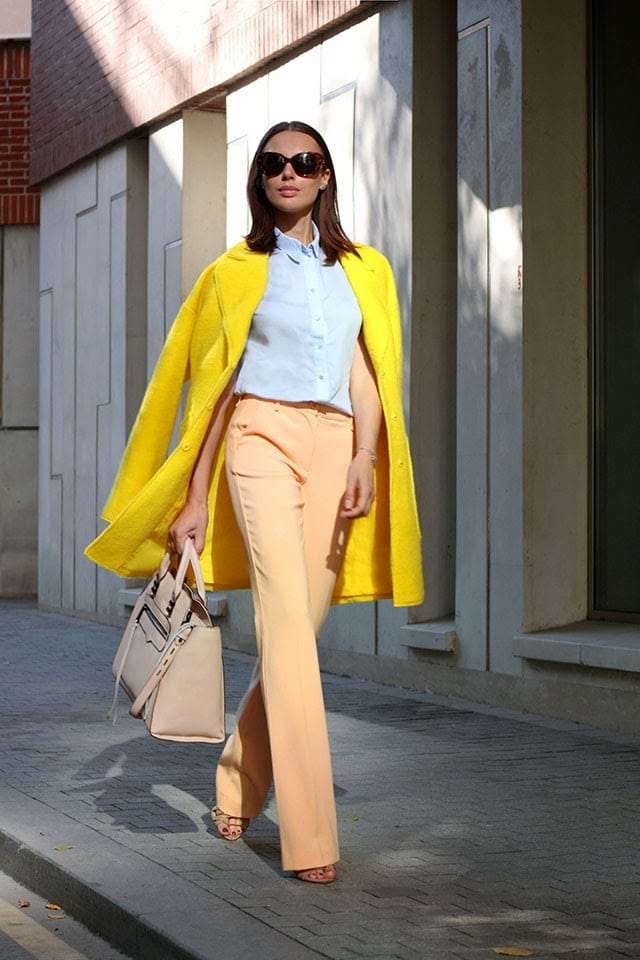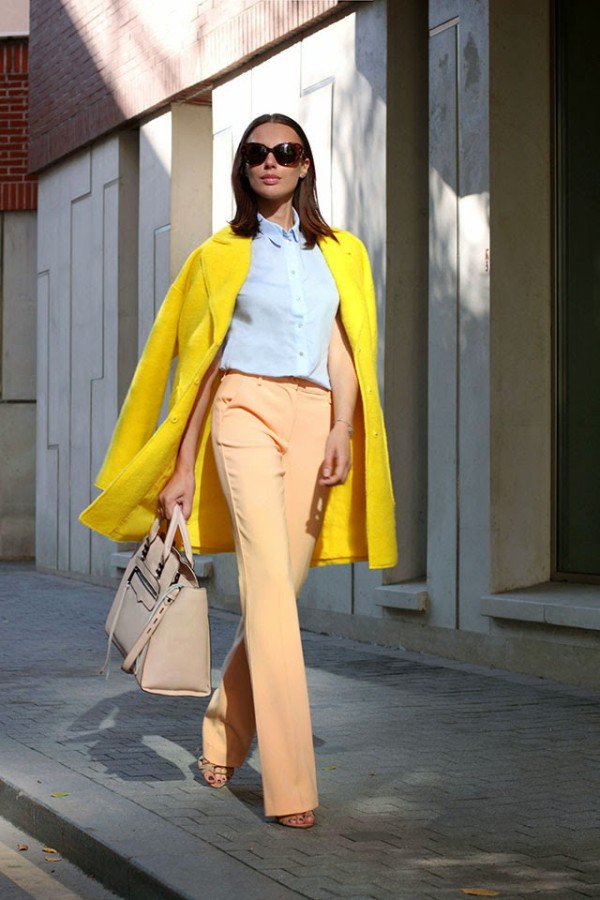 source
Fashion rules for styling a bright-colored coat
Before you start styling your bright coat, there are a few fashion rules you need to consider. Here they are:
First, the color of the coat is already bold! So, if you want to make the most of it, the best would be if you pair it with dark colors. That way, the bold color will make a statement and will grab all the attention from the otherwise boring and dull winter outfit.
Second, if you want to tone down the boldness of the bright-colored coat, pair it with equally bold pieces. You can opt for an all-colored outfit underneath, or you can simply go for a neutral outfit and add a pair of bold-colored shoes or accessories.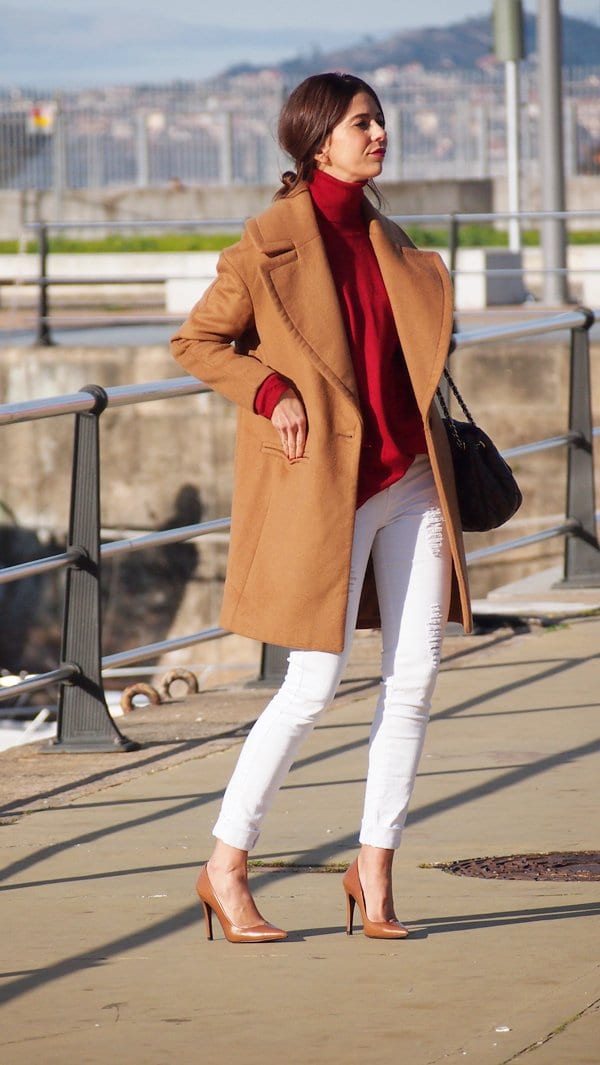 source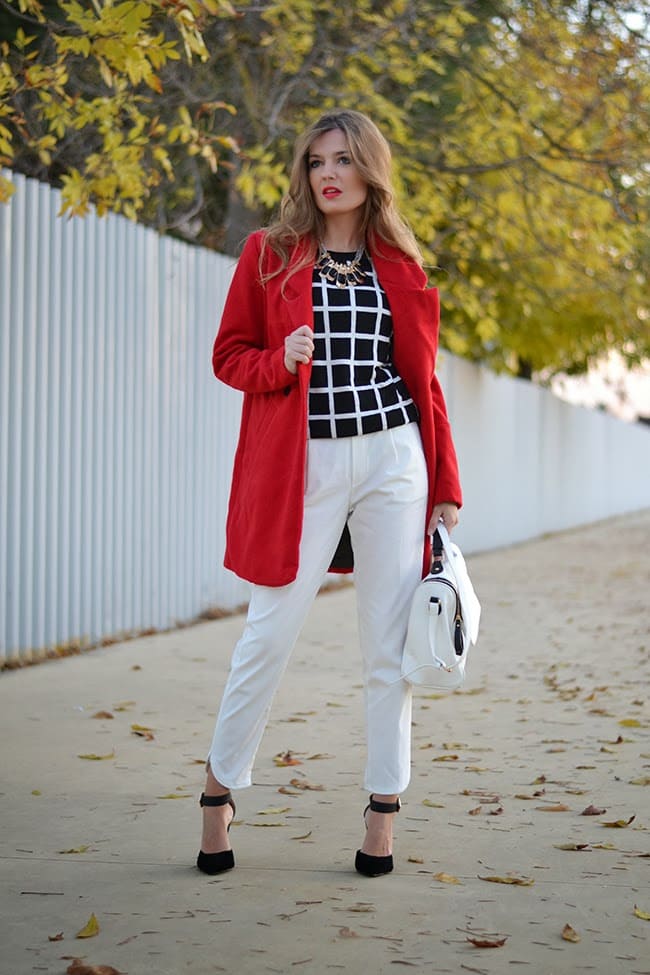 source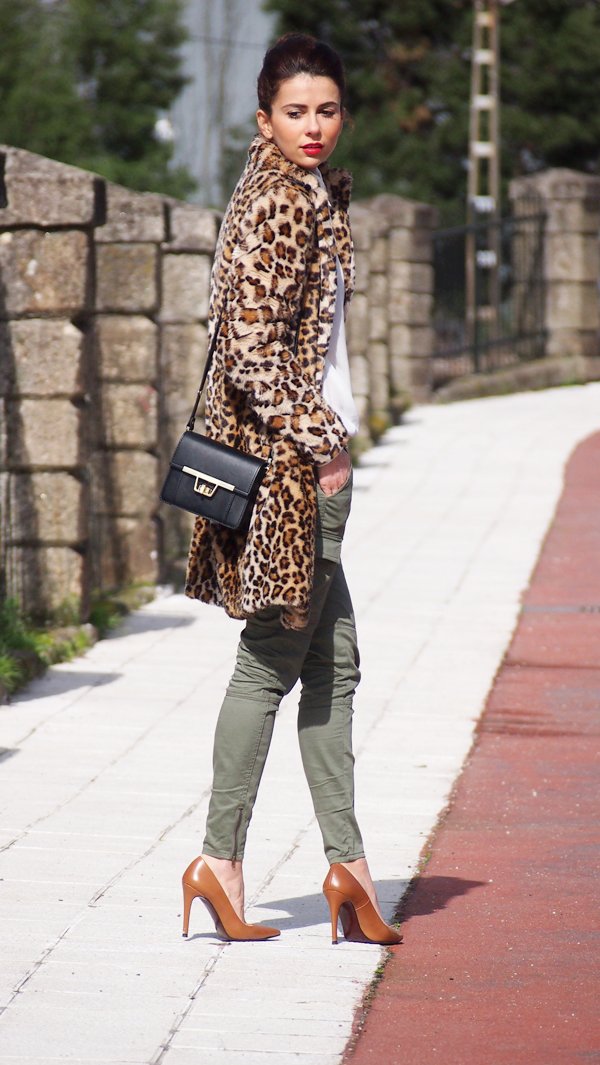 source
Third, if you are planning to dress it down, then the best is to go comfy by layering it with casual pieces.
Now, that you know the basic rules of styling a bright-colored coat, we invite you to get inspired by some chic way of wearing your bold coat. We hope that our gallery below will help you create some adorable colorful winter outfits. Remember, a little pop of color to your outfit can make a huge difference in your appearance.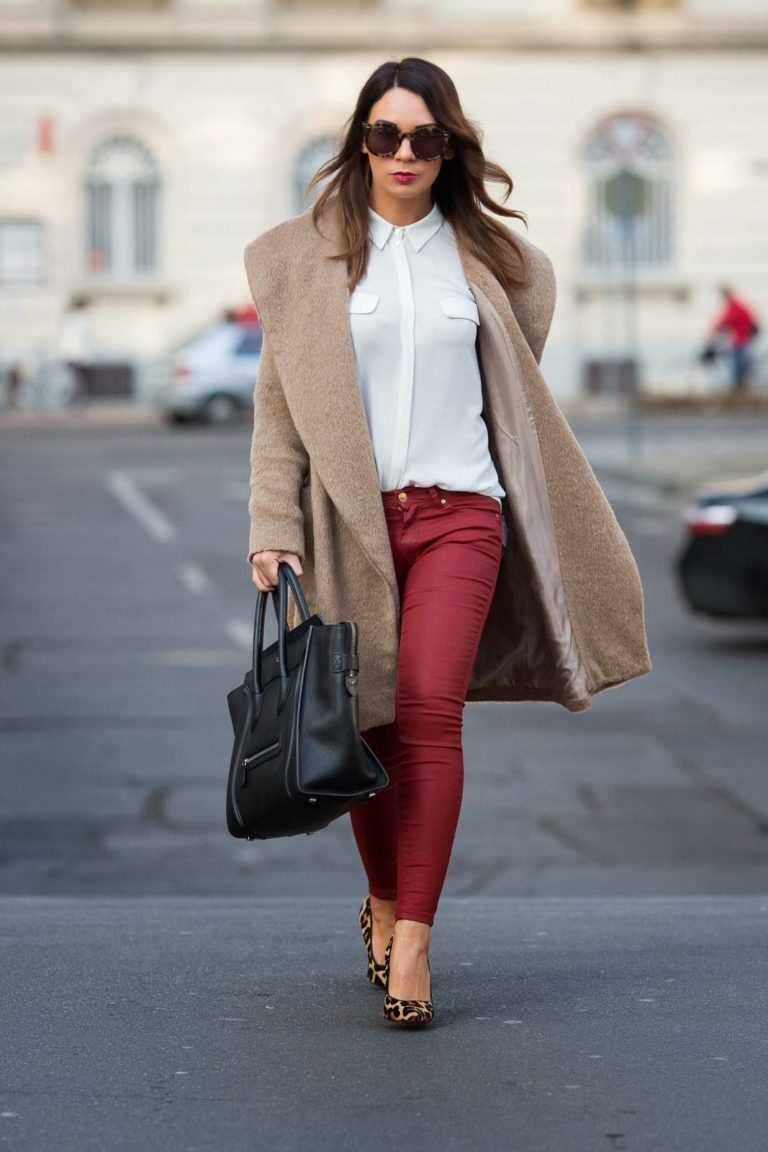 source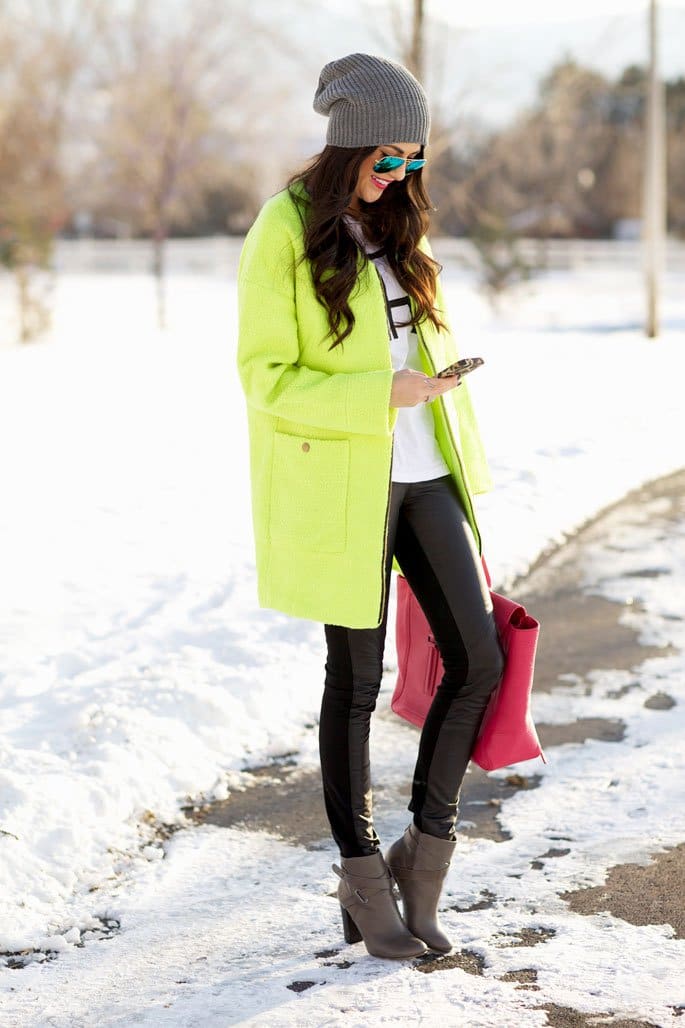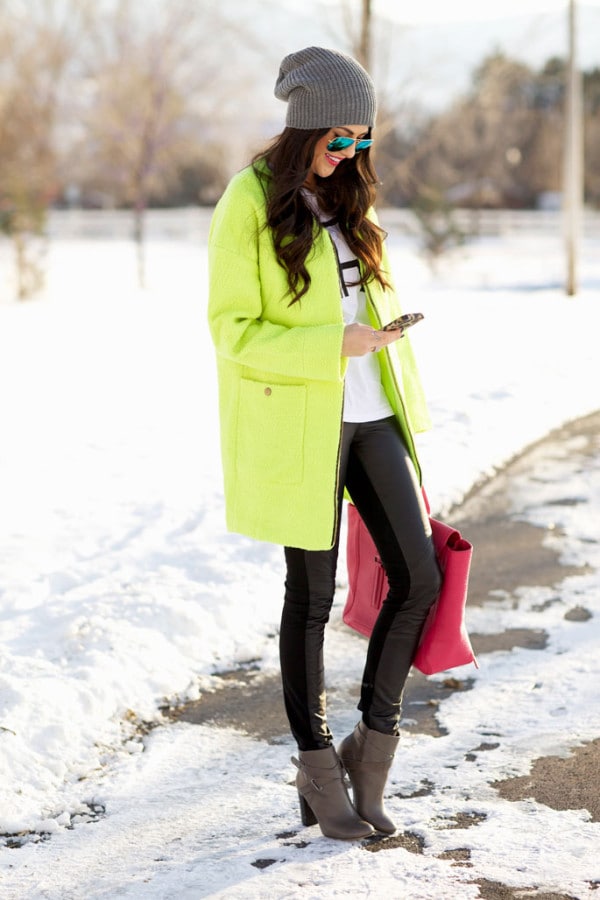 source
All colorful looks
Do you dare to go absolutely crazy with the outfits this fall/winter season? If yes, then you can definitely rock several bright colors in one look. Dare to go bold with your coat, the shoes, a scarf, the bag, the pants, or the skirt. You are allowed to rock a bold-colored coat with equally colorful pieces to create an eye-catching vibrant look. Just keep in mind to restrain yourself to 2 to 3 bright colors per outfit. This way you will avoid creating tasteless looks that will leave you looking like a clown.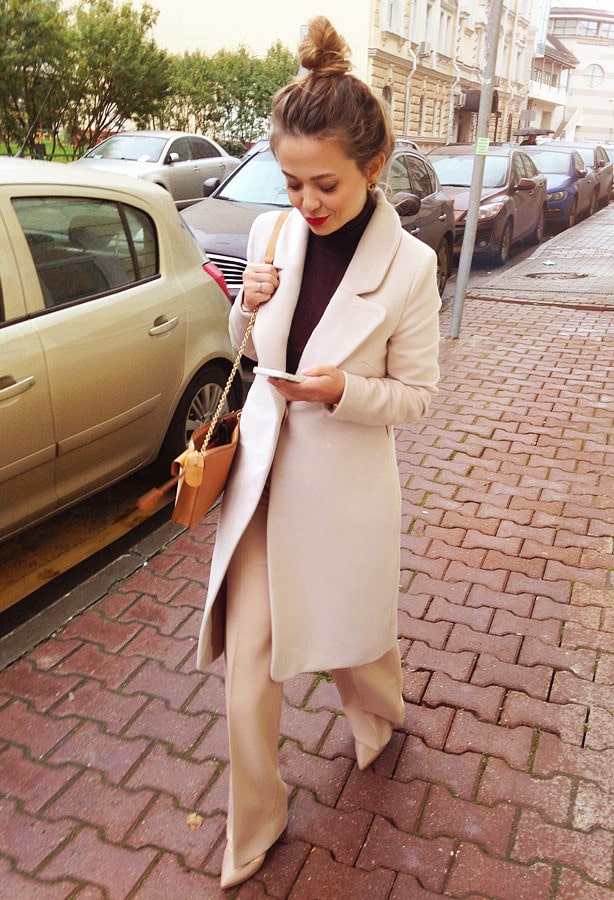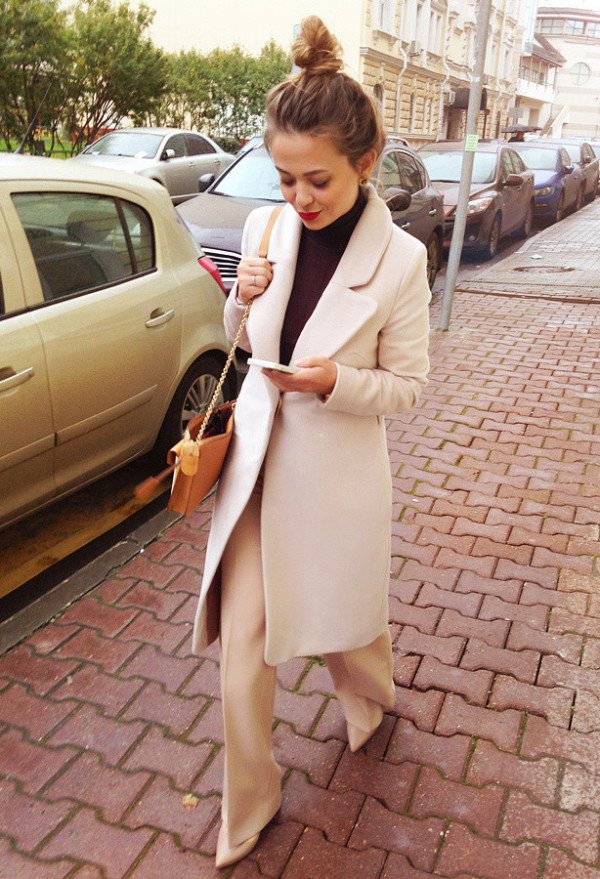 source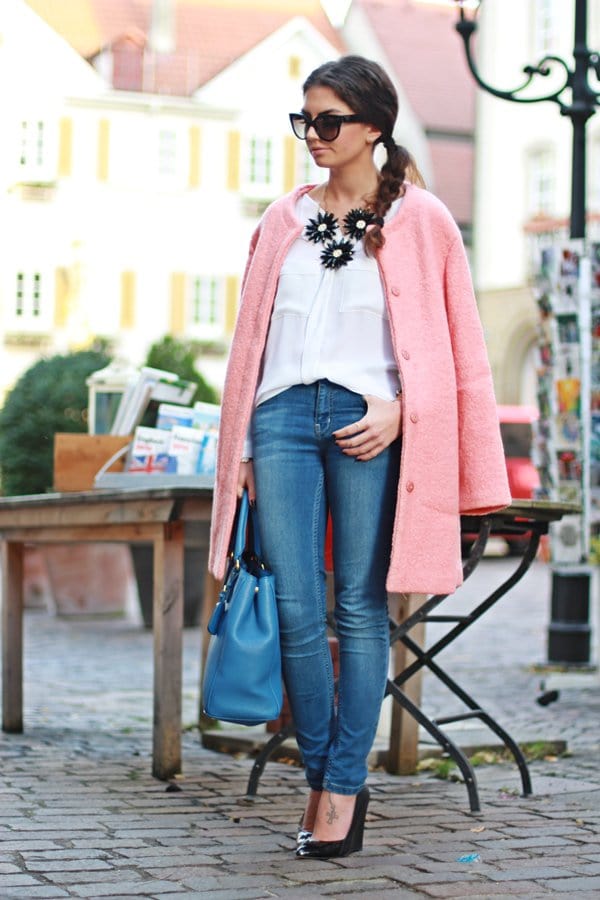 source
Monochrome outfit with a bright-colored coat
To many women, bright and bold colors may be a little scary to wear. That is why you need to tend to pair them with other neutral shades. The best is if you pair a bright-colored coat with a monochrome outfit. Monochrome outfits have increased in popularity nowadays, and we can see many modern women styling them for different occasions. If you feel them boring and monotonic, we recommend you add a pop of color by styling a bold coat over the look. You can wear your bright-colored coat over a monochrome outfit in the same color and shade, creating this way a head-to-toe monochrome look. Or, you can opt for a monochrome outfit underneath and then add a bold coat in some contrasting shade and make it the central point of the look.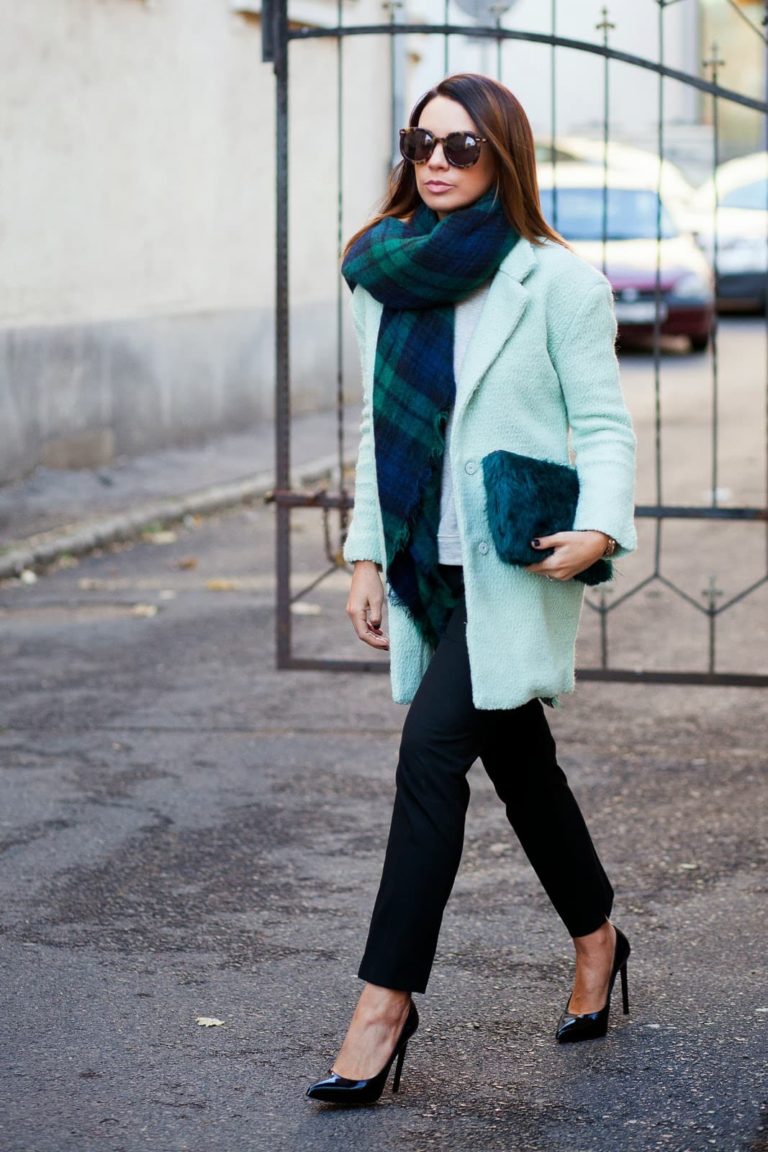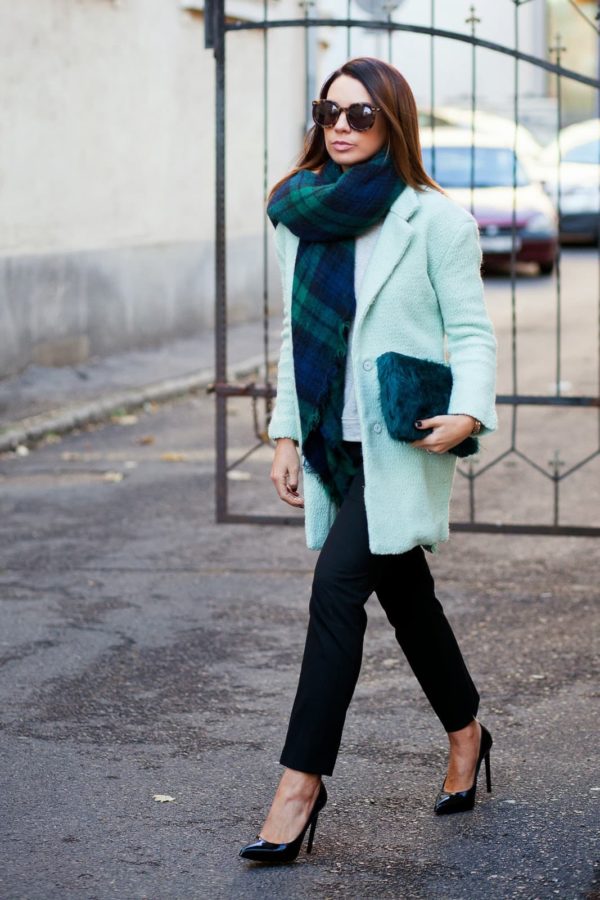 source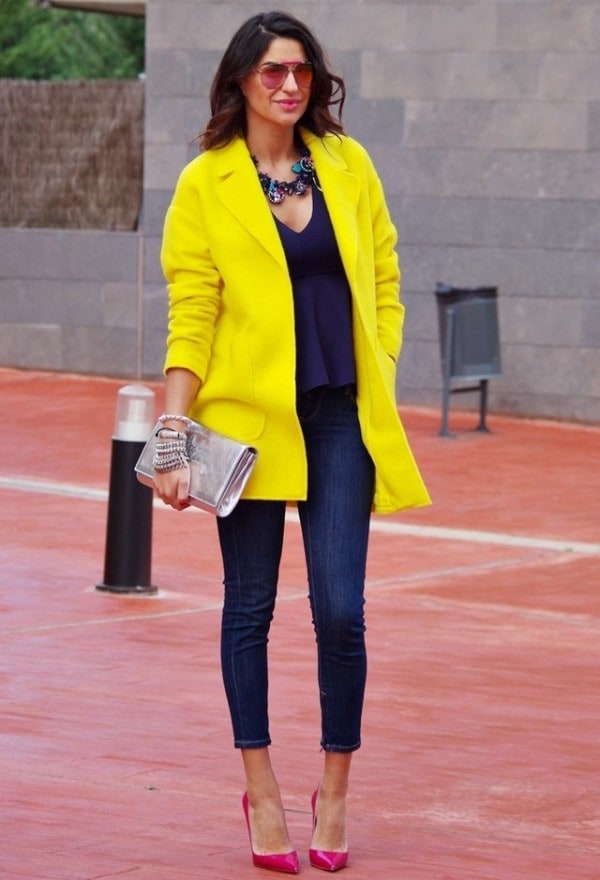 source
Basics paired with a bold colored coat
We are all used to wearing basic coats. This winter that should not be the case. You are now allowed to wear bright coats and not look strange to others. Because the bright coat is bold enough, you can always pair it with all basics and muted shades. This way you put on only basic shades and items and spruce up your outfit with only one bright element – your coat. And the result is a look that will stay memorable long after you wear it.
Here are some colors that have marked the season when it comes to bright colored coats: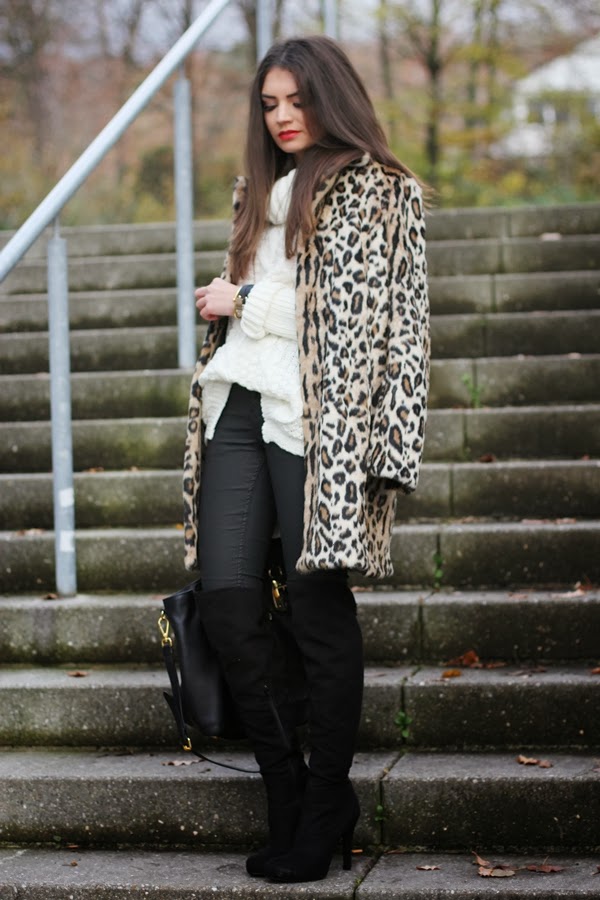 source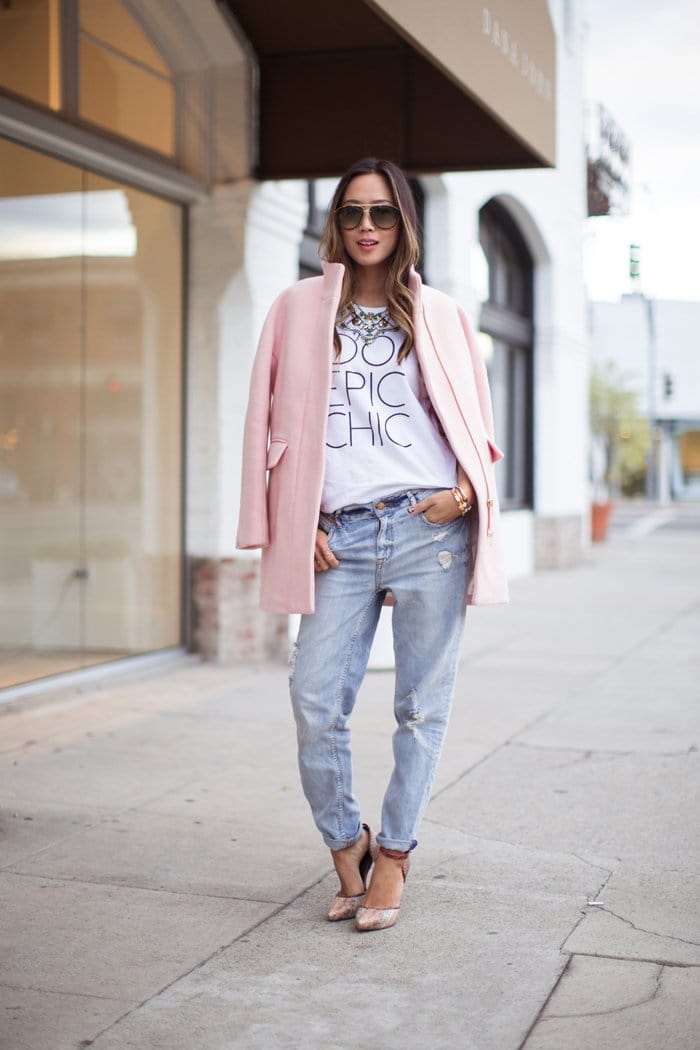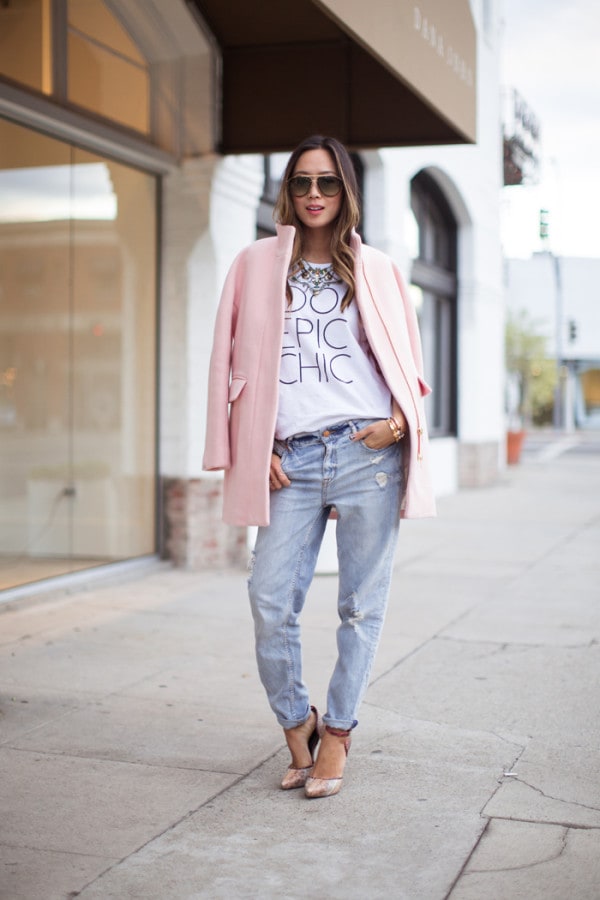 source
Powerful red coat and a bold dress
If you choose a bold dress or a bold printed dress, then you can add a bold red coat over it and neutralize its boldness, which is a good fashion trick. You can also wear a red coat over all-black outfits. Keeping everything other than the coat neutral or black will create a classy look that is perfect for formal occasions.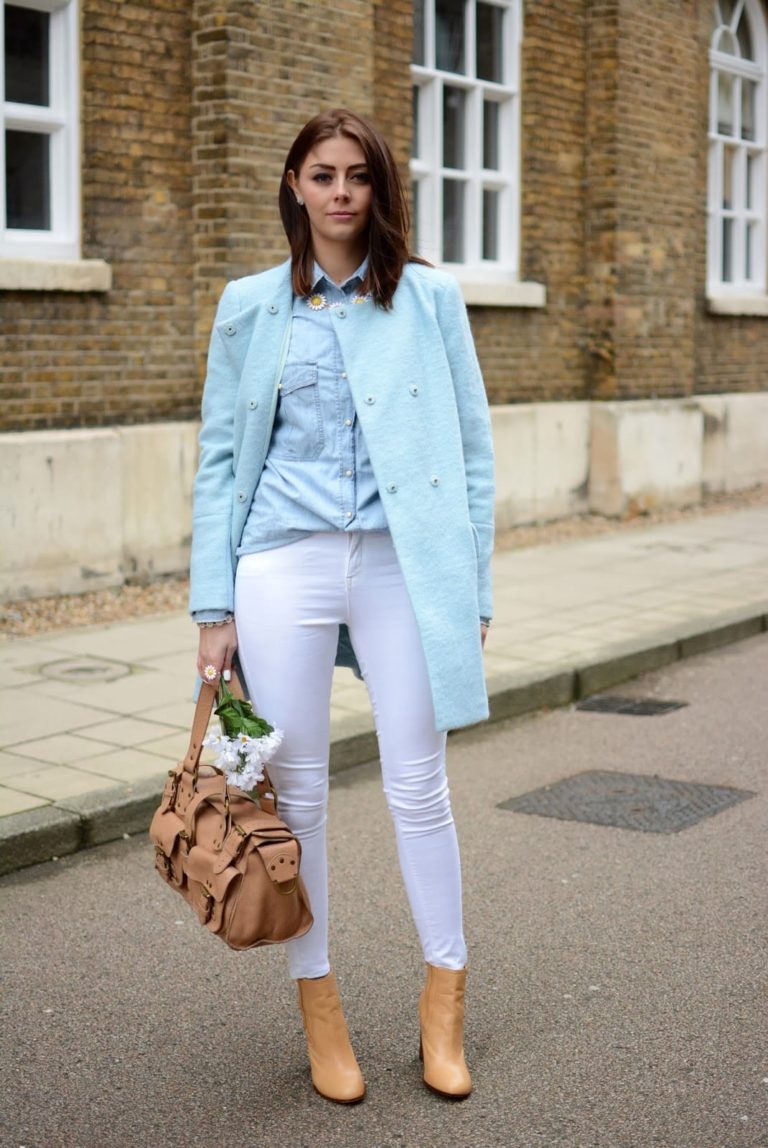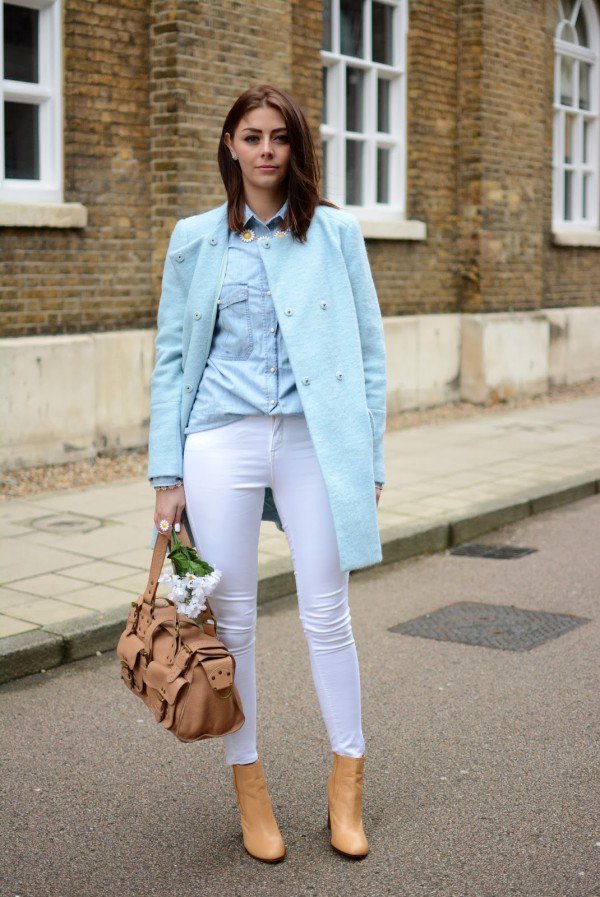 source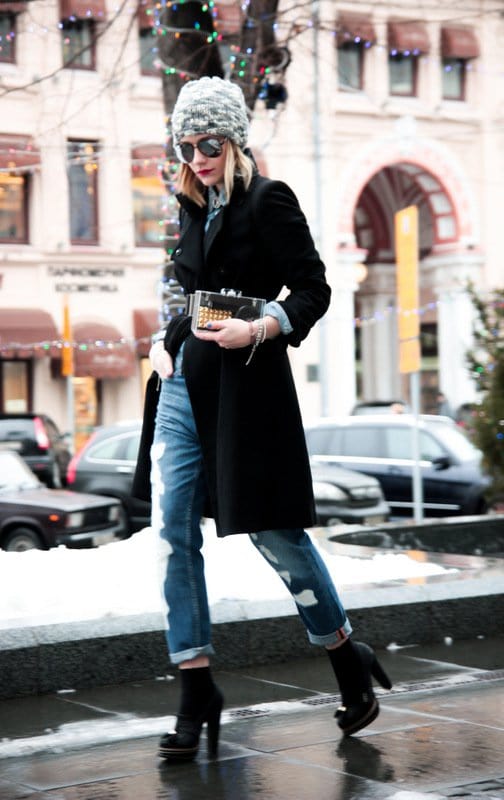 source
Hot pink coat with a dark outfit
Pink and all shades of it (especially the bright ones, like magenta pink) have never been more popular than now. Women adore the way a bright pink coat floats against the dark outfit underneath. You can always opt for a dark tonal underlayer. Black or navy blue could be a perfect base for styling your bright-colored coat in any shades of pink.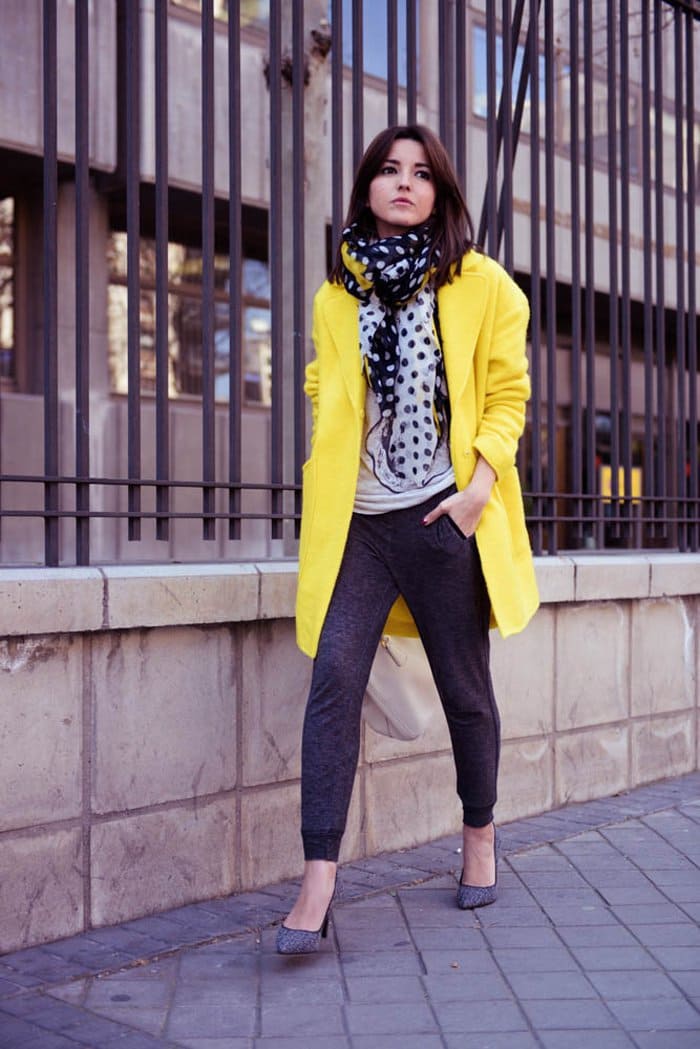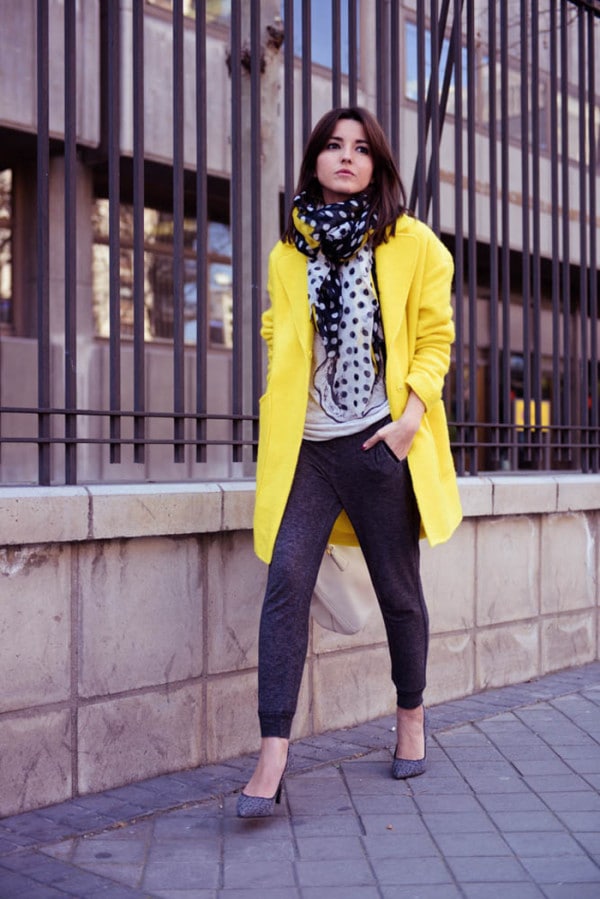 source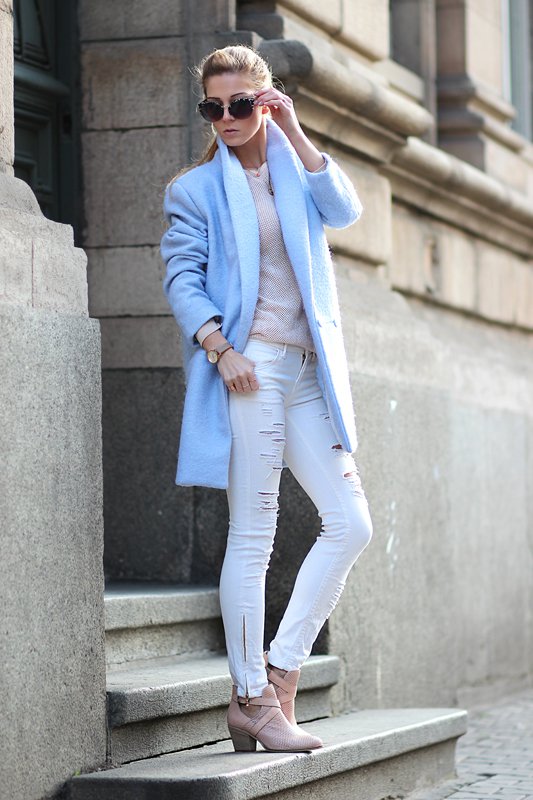 source
Bright yellow coat over plaid prints
For casual attire that will shine like the sun, opt for a bright-colored coat in any shade of yellow. Throw on a banana yellow coat over your denim and sneakers outfit. Add a thick tartan scarf to accessorize the look.