Looking after your hair is simpler than you might think. Just follow these simple rules and see what a difference they make.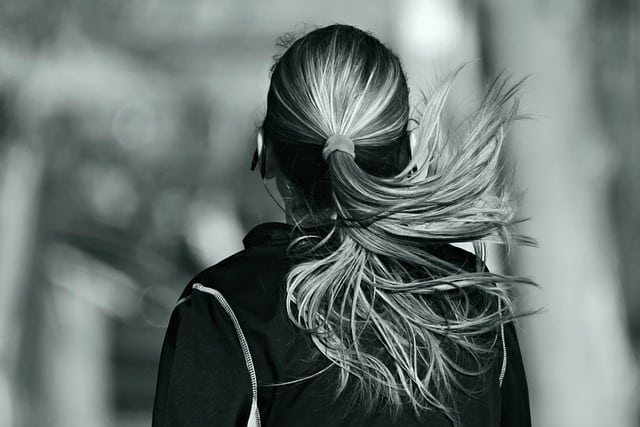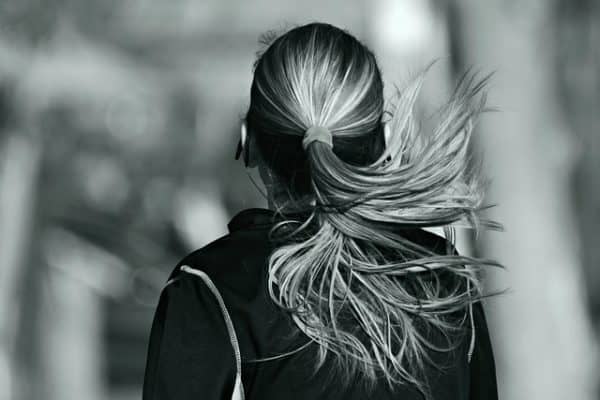 Do…
Trim regularly
You may hesitate to get regular haircuts, especially if you're trying to grow it, but if you trim off just a few millimeters per month you can save yourself a lot of trouble and increase overall length and health. That's because trimming like this prevents split ends from forming and working their way back up strands. It helps to keep your hair in much better overall condition.
Brush frequently
A good quality brush is always a good investment. Try to brush several times a day, starting at the tips and working out tangles as you go. Once your locks are tangle-free, stimulate your scalp with the brush and then work downwards along the strands to distribute your scalp's natural oils to all the areas where they're needed. This technique protects hair in a natural way and really brings out its shine.
Protect it from the sun
UV light will dry out and damage your hair just as it can harm your skin. On sunny days, keep your head covered with a scarf or hat – this is a good practice for your general wellbeing too. If hair is exposed and feels frizzier than usual when you get back indoors, brush in a few drops of almond oil to help with the repair.
Nourish your scalp
For healthy hair, you need healthy follicles. We don't often think about them at all until they start to fail us, and then using the wrong treatments can work them too hard, making the damage worse. Using a complete haircare system can be helpful, as they are specifically designed to interact well together – according to BuyViabrance.com, Viabrance for example works by combining follicle stimulation with nutrition so that more hair is produced but it remains strong and healthy – you can visit the site for more information on the Viabrance system.
Eat and drink well
Since your hair emerges from your body, it stands to reason that looking after your body will result in healthier hair. Making sure that you eat a wide variety of vegetables rich in different vitamins and minerals makes it easier for your follicles to get all the nutrients they need. Don't forget that hydration is also important and be sure to drink plenty of fluids – ideally just plain old water – every day.
Don't…
Wash it too often
We're used to thinking of washing as a good thing, but too much washing can actually strip away your natural defenses, leaving your curls fragile and depriving them of their natural glow. Unless your hair is especially greasy, washing every two to four days is best for most people. Try not to get it wet in between.
Brush it when wet
Your tresses are at their most fragile when wet, so even if you're air drying and getting impatient, you shouldn't brush until fully dry – doing so could cause them a lot of stress. If need be, you can work out any big knots or tangles with your fingers in the meantime.
Use excessive heat treatments
Even daily blow drying can damage hair. If you're also using curlers, tongs or hot oil treatments, the combined effects can do it serious harm. Try to keep such treatments to a minimum and when you really want to use them, apply a heat-resistant spray first.
Use the wrong products
Far too many people don't pay attention to hair type instructions on bottles and simply use whatever takes their fancy. That is a serious mistake. Be realistic – there's nothing to be ashamed of if it's naturally dry or oily, and using the right products will help.
Smoke tobacco
Unless you want to live in the countryside, it's difficult to protect yourself from all pollutants. What you can do is avoid surrounding it with a personal halo of smoke. Tobacco smoke is as bad for your exterior as your interior, damaging and staining your curls from the outside, as well as damaging follicles from the inside.
Nobody likes to follow rules all the time and the chances are that not all these rules will be compatible with your lifestyle. The more you can adhere to them, however, the healthier your strands will be. The secret to a beautiful style isn't about applying products to make it look good at a glance. It's about looking after it properly so that it's healthy all the way through and doesn't need extra help to make it shine.