As I'm sure you all know, gifts for any guy can be a shopping nightmare. Friends, dads, husbands and brothers seem to have a good grasp on what they want. Usually if they want something they go out and get it. If they don't have it well that's because it's too expensive and that's not likely to be a practical gift. So, what do you get for someone that seems to already have what they want? This is where the world of fashion keeps us in with a chance to surprise and find a gift for our guys that are awesome birthday presents. Fashion is ever evolving and moving with the times, so you can guarantee you will find that something that they haven't yet got. Here are just a few things to keep an eye out for.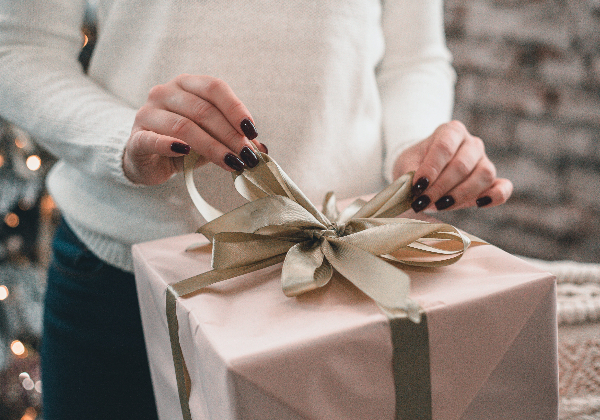 Personalised Air Pod Case
A personalised air pod case is a practical and smart little gift idea for any guy. Leather bound and branded with their initials it's a smart gift that can be used in the office to prevents their air pods from being picked up by mistake. It's also a talking point before business meeting or on the tube on the way home from work. Options of different leather shades, a charging point on the back and a practical clip for attaching to bags or belt hoops these really are an ace little gift.
Optic White At Home Teeth Whitening Kit
Not something you would necessarily buy for yourself but if you were given you it as a gift you would definitely use it. Using this at home teeth whitening kit can make you teeth go up to 6 shades whiter in 10 days with only ten minutes sessions a day. You will be sure to see any guy smiling with nice pearly white teeth.
Armani Boxers And Socks
Now it may be cliché but every guy I know can do with more boxers and socks, they generally wait until Christmas to get some fresh stock, but this little gift is something that you know will be used every day. Look for some name brand that they like and have worn before and top up their underwear draw with some classy boxers and socks.
Jeans
Functionality is one of the things you need to consider when gifting a guy. Most men love to receive things they can use regularly.
But apart from functionality, you also have to consider your budget. You should never go broke to impress anyone.
In terms of fashion, what do men typically wear that is inexpensive? Jeans! If you take a closer look, most men in your life wear jeans. Plus, jeans come in countless styles and designs.
Hence, a pair of high-quality jeans make a perfect gift for your dad, grandpa, hubby, or a male friend.
Panasonic Personal Hair Trimmer
If your guy friends are trying to grow a beard or have one this is perfect, not only is this for beards it can be used to style you hair as well. It boasts and adjustable length guard that goes from 0.8mm to 2cm in small incremental steps means no more changing of guards. Nonslip handle make for and easy grip. Panasonic trimmer is also used by the professionals so why not get the best there is.
Heart Rate Monitor
Great for the fitness fanatic, these come in all shapes and sizes from wrist mount to chest straps. Any type of fitness routine can benefit from this and there are plenty of apps to track and record your progress. These will tell you how hard your body is working so you can tailor you work outs to increase in difficulty or to easy off. Generally, the chest mount straps get a more constant recording but they all range in different prices and designs to suit you.
Cufflinks
Everyone needs a pair of decent cufflinks for wedding, high end meetings and posh dinners. They can be top designer brands that you can bring attention to as a talking point or you can get the slightly less understated ones with a comical theme. These little gifts will be most welcome and it's always good to have a choice of cufflinks depending on the occasion.
Branded Trainers
From aesthetic trainer like adidas or Nike to specific running shoes like Asics a fresh pair of trainers will always be a welcome gift. Trainers are often abused and worn out so even if they already have a pair, I'm sure they can add a new set into their rotation to prolong the life and kept themselves looking their best.
Final Thoughts
Gifts are very difficult to get just right, especially if you have a deep and strong relationship with someone the gift seems that much harder to get just right. Deep down anything you get should be welcomed as it is the thought that counts. If you do end up getting something that isn't quite right well at least it will be awesome.