Every woman dreams of having shoes in all colors in her wardrobe. But, definitely the ones that every woman falls in love with no matter the season are the red ones. In these cold winter days add to your outfit red sensual shoes. It's an accessory that you can add to any outfit,  but it can also ruin your appearance if you do not know how to combine them with other clothes. That's why in this post we offer you a variety of options in which you can put red shoes as part of your daily outfit or special occasions. Do not wait to look at the gallery down and find out how to wear red shoes.
All-in-black with red shoes
One of the best options when wearing red shoes is to combine them with black, because in this color combination they are the perfect backdrop for everything. Whether you wear pants, black dresses, any combination of solid black clothes will be ideal with the addition of a pair of red shoes.
   source
Red shoes with jeans
Another way to combine your red shoes is with jeans. Whether it's high red styles or low, they will always look great in combination with all kinds of denim clothing. To keep up with the trend and chic of this combination with red shoes and denim, put on a white shirt or shirt in any color, or add to your outfit a red purse or a red additive in your hair.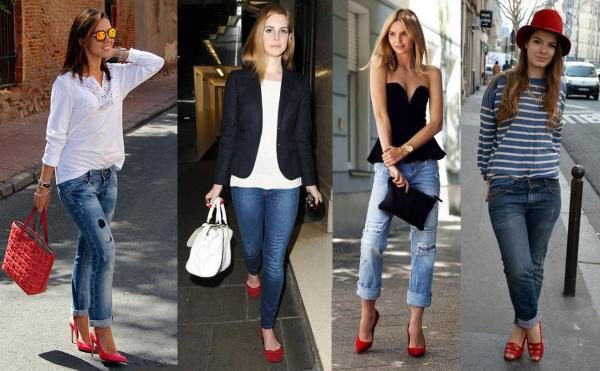 source
White and red
As you can see, white is also a brilliant choice for wearing red shoes. So just dress a dress in white and red shoes and you will look amazing.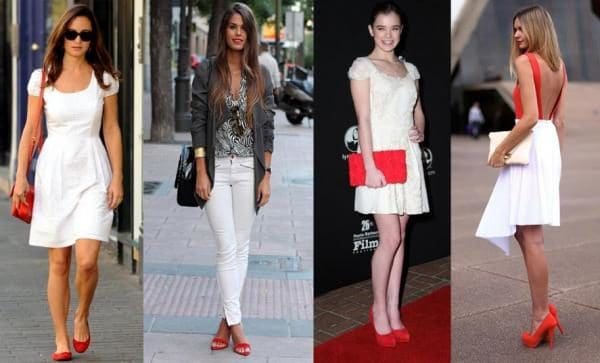 source
Animal print with red shoes
Red shoes with an animal outfit is an option that may seem dangerous but very attractive.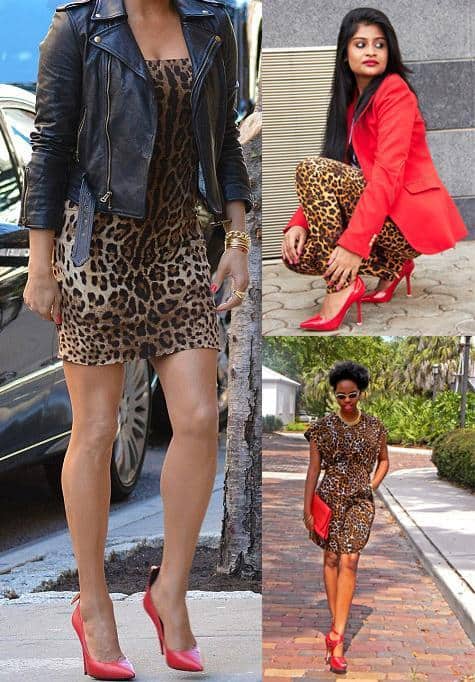 source
Military green and red shoes
Who says that green does not go in combination with red? It's right the opposite. Wear a variety of outfits with a variety of green tones so that you look gorgeous and unusual. This color combination is great during the winter cold days.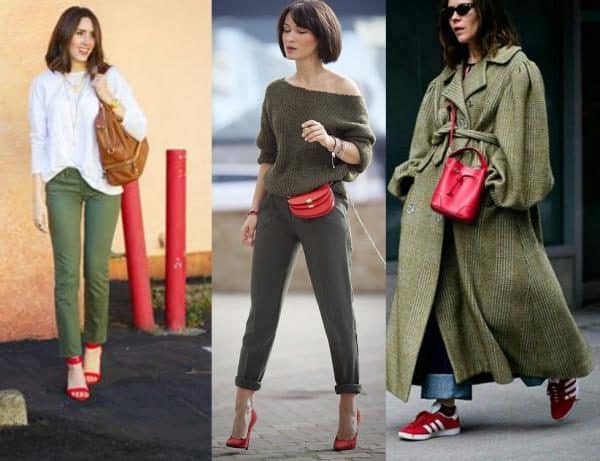 source