There is an unwritten fashion rule that says that it is hard to be noticed if you are not risking enough to experiment with it. And, who is better in fashion experiments than the remarkable Carrie Bradshaw from the famous "Sex and the City"? Although it is been so long since the series were played on the TV, there are some golden fashion rules that she carried, that are still applicable years after the series is finished.  Here are some of them, that you can follow if you want to stay out of the crows.
1. Mixing colors and prints
Some of the old fashion rules were so strict and limiting, so that you were not able to mix colors, or even less prints. Women were limited on two, maximum three colors. There was a rule that was saying that you must wear shoes and bag in the same color. And then, Carrie appeared, and made a total mess with those rules.The "Sex and the City " star  broke them all, showing us how we can wear two or even three different prints. Carrie made us love to wear shoes and bag in contrasting colors. She showed the  fashion world that mess can be cool too, if you know how to properly combine every piece you wear.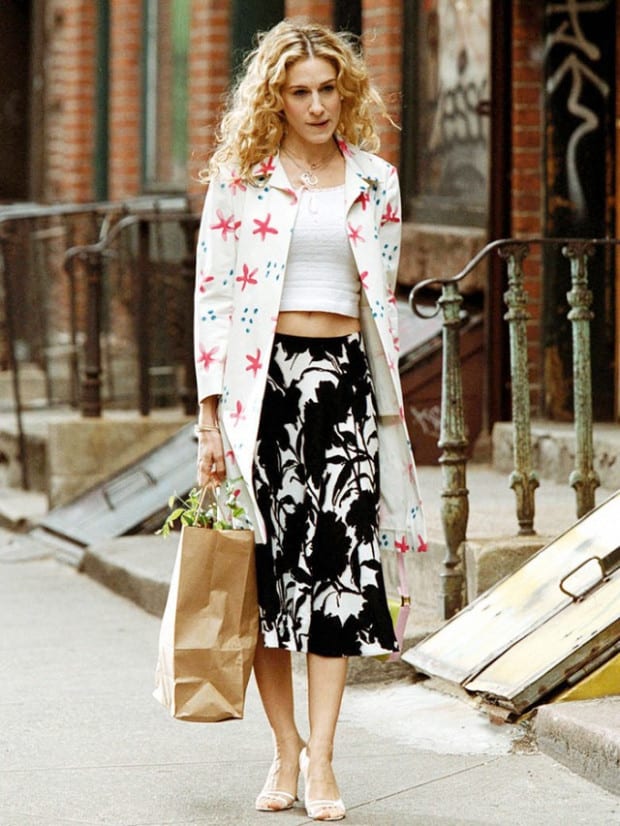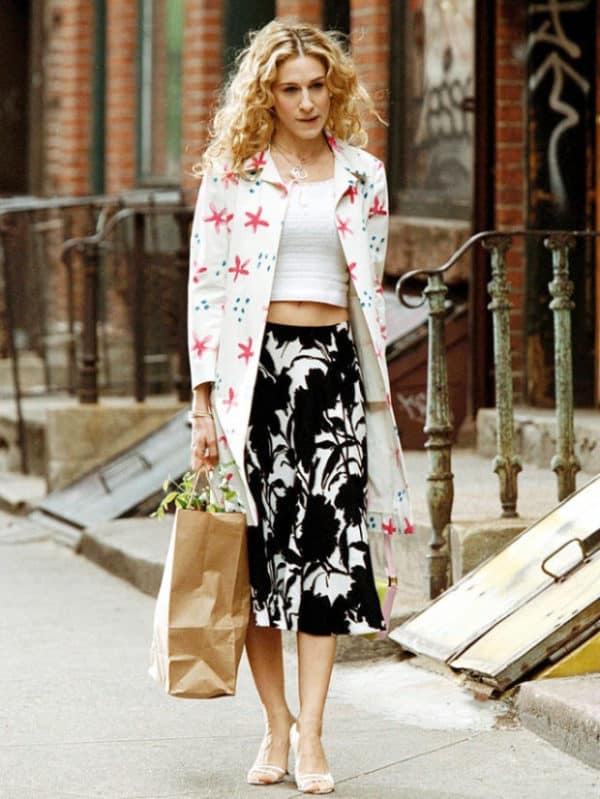 source
2. Go big of go home
Do you remember all those voluminous dresses and other clothes Carrie used to wear? She was an example so much women were ready to follow. And do you know what the difference is between followers and trendsetters? The fearless. When Carrie was experimenting, it was that big that it couldn't pass without being noticed.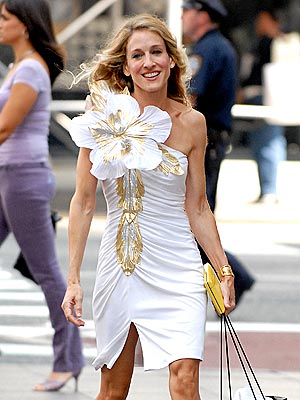 source
3. Do not be afraid of colors
Do you remember any neutral outfit of Carrie? We neither. She simply adored colors. They were presented in every one of her outfits. If you want all the eyes to be pointed at you, here is the recipe. Insert much color in your look. Forget the diamonds, and change them with bold and even bolder color. Neon shades are a good choice for those that dare to go even bolder.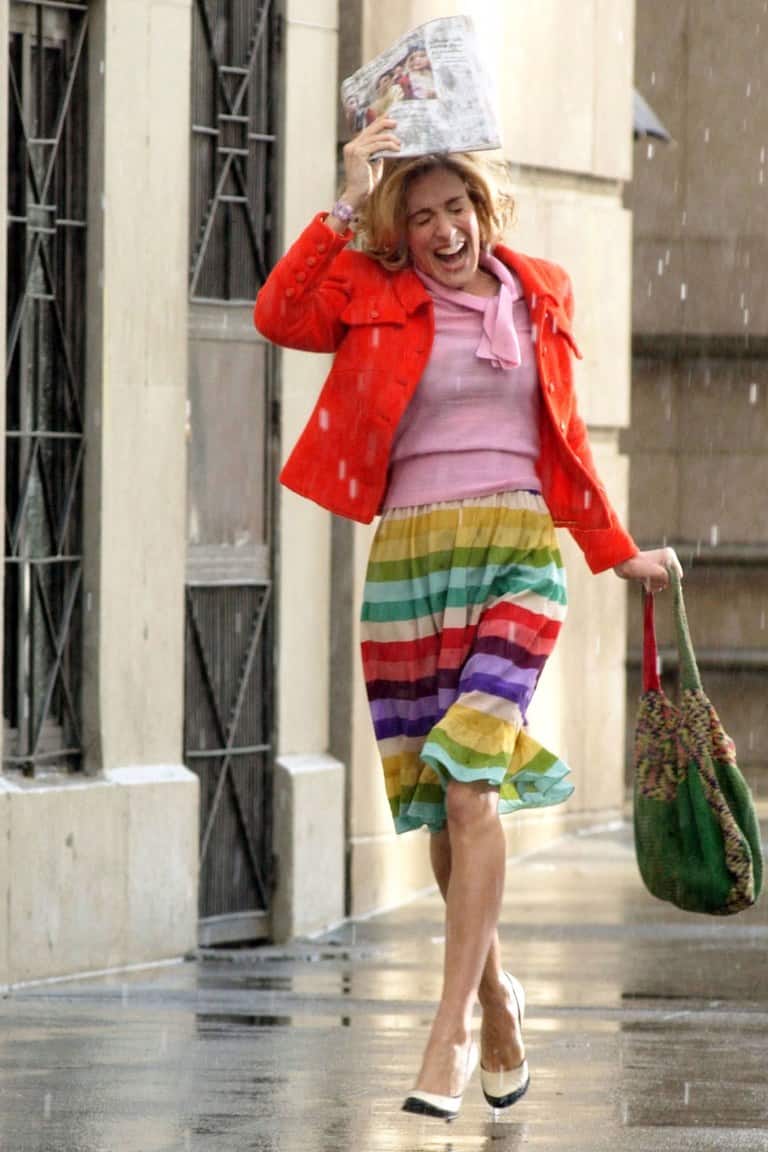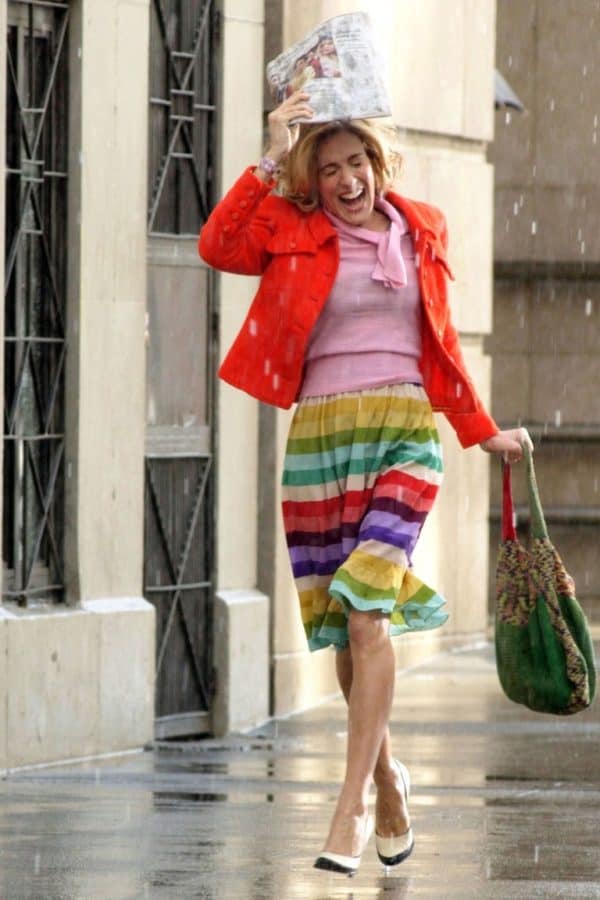 source
4. Layered and unexpected
Layering is always in trend if you know how to do it properly. Don't be afraid to wear your favorite t-shirt over a shirt, and to finish your whole outfit with a pearls necklace. Just, be careful layering can make you look to messy too. So carefully choose the pieces you are combining together in one outfit. Use Carrie for an inspiration. The spring that is coming is the perfect time to think about experimenting with layering.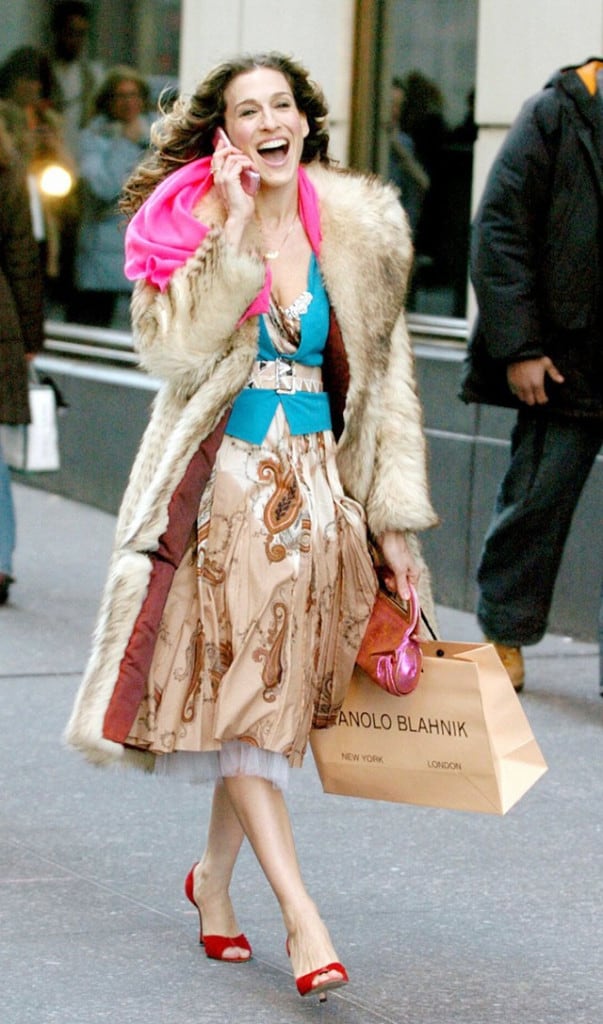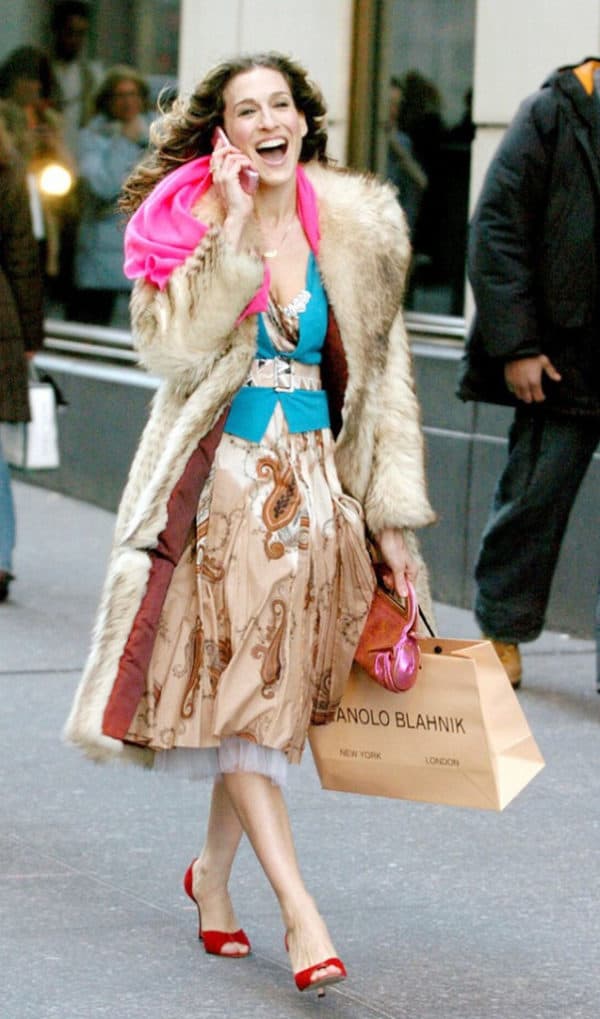 source
Invest in a good pair of shoes
Do you know the story of Cinderella who find her prince thank to a shoe? You see now the importance a good pair of shoes has in your life? Carrie also taught us that every woman must have one (or more, as she did) pair of good and more expensive high heels. As they say you are or in your bed, or in your shoes, so don't spare too much when heels are in question.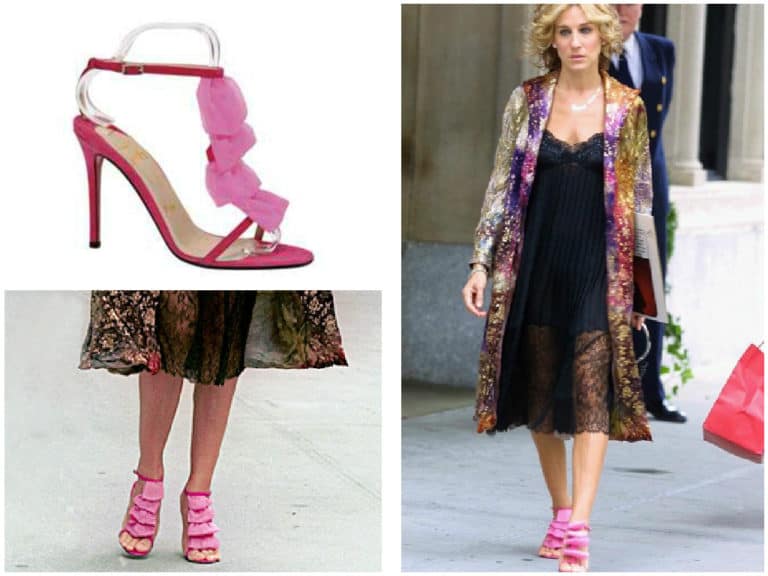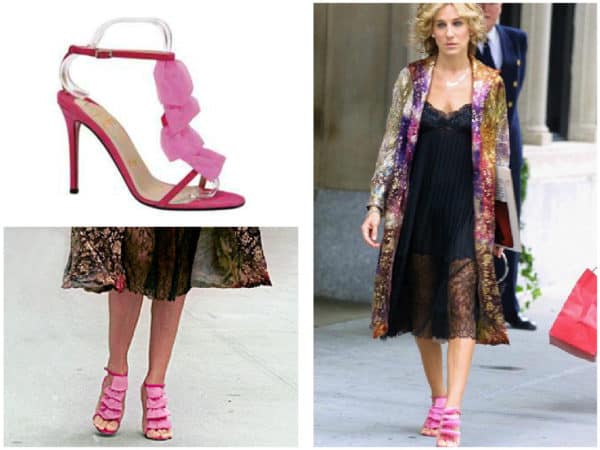 source