Nothing brings out the magic of a bohemian-style wedding like a soft, elegant, and whimsical boho wedding dress. It doesn't matter which specific style as long as it gives the illusion of an effortless, barely-thought-about look, almost like the dress was an afterthought. Even though the wedding dress is generally the focal point of any wedding, when you go boho-style, there's really so much more you can focus on to bring the whole theme on point.
Pick the Wedding Dress
Of course, the wedding just wouldn't be the same without that perfect boho wedding dress. Whether the dress is a real-life hand-me-down, a bargain shop buy, unique, custom, or handmade, when it all comes together, the dress the bride chooses will be perfect. When it comes to boho wedding dresses, I personally love Pronovias wedding dresses. They're not just elegant and pretty but they're also very affordable and well made.  Their styles are timeless so I always ask myself if I would enjoy and pass it on to my future daughter or granddaughter and will they be glad I did that!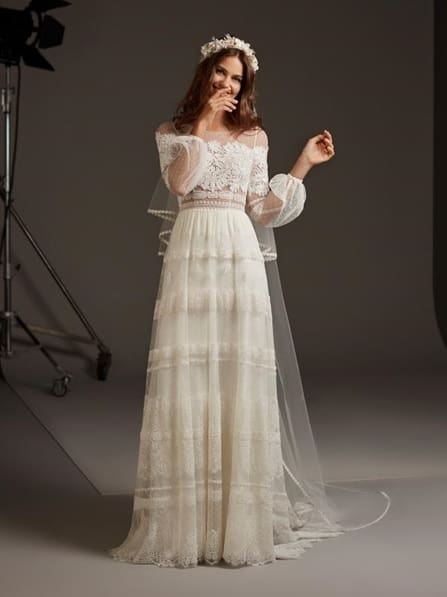 Add a nice touch by including a simple headpiece, with or without veil, and the wedding is complete!
Treating Yourself
Instead of traditional gifts of china or glassware, treat the bride to a day of pampering before the big day. Not only is she most likely stressed out, but having a nice, leisure day where the attention is totally on her (where she wants it) is just what she deserves. While she's chilling out, so can you! Check out these pampering and relaxation ideas.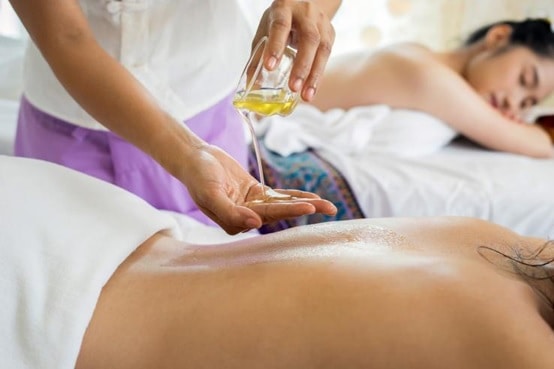 Nothing gets you ready for the laid back style of a boho-themed wedding better than relaxing. Another idea for relaxing is going candle shopping. Every boho wedding has to have candles and there's just something about them that is so relaxing!
Get Your Nails Done
Keep that vibe going and take the bride to get a manicure. Here are some of the summer's hottest and freshest nail art designs.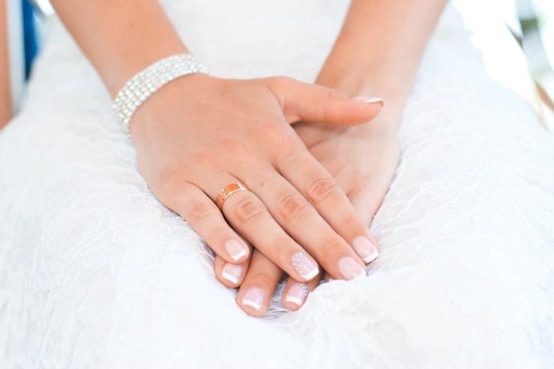 Get matching nails with the bride, match your outfit, and go simple. Remember, all though the day is about the happy couple, you should take advantage to pamper yourself as well. Even if you just get a regular manicure, its the shared experience that counts!
DIY Hair Accessories
Nothing says Boho like handmade items. Take an afternoon and get the bride party together to make your own hair accessories. This way they can kind of match, but no two will be alike. Here are a couple of great ideas to get you started.
The day doesn't have to just be about making hair accessories; make anything wedding-related to give it even more of an authentic feeling. Macrame purses, featured in the above article, would also make cute boho accessories or gifts.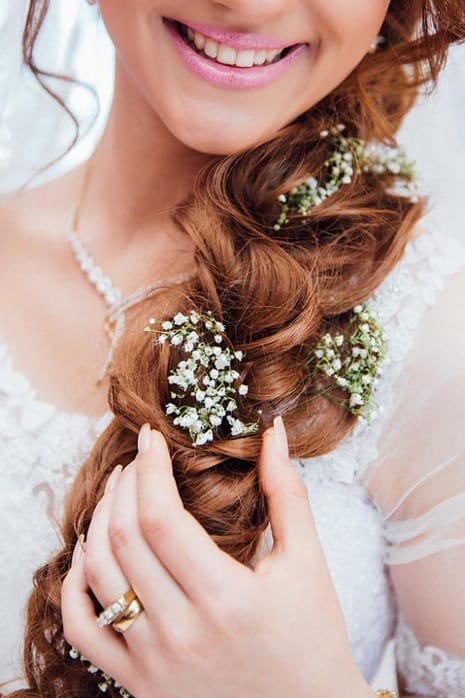 Other Boho Suggestions
Bring the color! Breath life into your wedding with lots of bright, colorful flowers and macrame. Make a great talking point using old family photos, making a colorful display. Dreamcatchers, hanging flowers, and chimes make great hanging decorations which add to the boho feel. You can even have edible flowers and petals on the wedding cake to complete the beautiful, colorful boho wedding.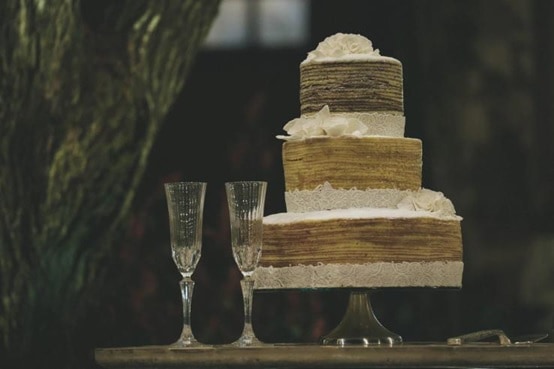 No matter where your boho style takes you, a boho wedding is always a special kind of event. It just seems so natural, so real. You can make it work on a large or small budget. If you are looking for something elegant but not over-the-top, boho may work for you.