Handbags are something that no woman ever leaves home without. It is no secret that ladies all over the world absolutely adore their bags, with many people even investing in luxury or second hand designer bags that are meant to complement any and every outfit imaginable. So, why exactly are handbags so sought after? One theory is that handbags have become a unique fashion statement that represent a woman's status, fashion savvy and earning power.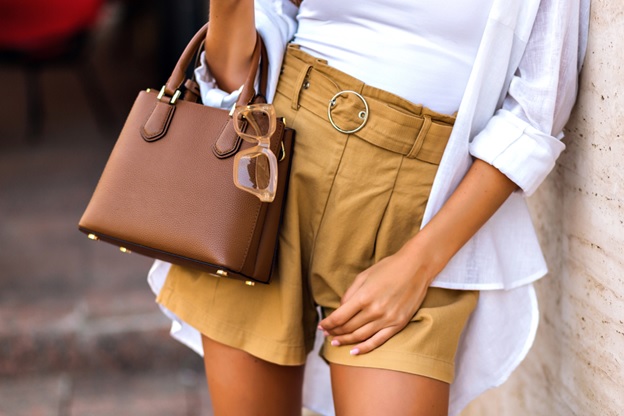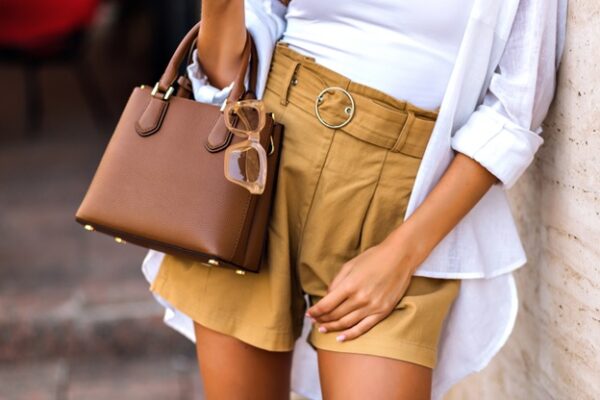 Regardless of why you love handbags, we can all agree that one of the most important things is matching your handbag to your outfit. Sometimes, this is easier said than done which is why today we bring you five tips for incorporating your bag into your overall outfit. Read on to find out more!
1.   The Bag And Shoe Combination
One of the easiest ways to seamlessly blend your handbag into your outfit is to ensure that you wear a pair of shoes that either matches or compliments your tote. As a general rule of thumb, your shoes and bag don't have to be identical to each other but should at least go together. We highly recommend sticking to a similar colour palette when choosing your pair of shoes and bag for the day in order to create an outfit that looks put together with minimal effort
2.  The Occasion Counts
It will come as no surprise when we say that you have to pay close attention to your environment, surroundings and events when choosing the right bag to complement your outfit. Just as you wouldn't pair an evening purse with your afternoon yoga outfit, you also wouldn't choose to bring a giant tote bag to a formal dinner event.
With this in mind, the occasion is incredibly important for anyone who is looking to incorporate their bag into an overall outfit. Options such as small purses and clutches are perfect for dinners or formal events, while big tote bags and oversized slouch bags are the perfect all rounded option for occasions where you are dressed down for a shopping trip or walk in the park.
3.  Play With Colours, Prints and Textures
The perfect handbag is one that can jazz up any outfit and really inject some fun into your daily style. This is why we preach embracing colour, textures and prints when it comes to your trusty handbags. If you're someone who prefers a more monochromatic wardrobe, we highly recommend experimenting with a handbag that is embellished with various textures, bright colours or patterns. This is a fantastic way to avoid your look from appearing too boring and is sure to catch the eye of anyone whom you cross paths with. Similarly, if you're a fan of colourful outfits, opt for single-colour bags, such as beige or classic black to balance your overall style.
4.  Pay Attention To Small Details
When trying to match your bag with your outfit, it is important to pay attention to the small details. Look out for features such as metallic details on your bag and try your best to work your outfit around that. For example, if your bag comes with golden hardware, we suggest sticking to accessories that will match your bag's hardware instead of clashing with it. You'll be surprised at how much of a difference your accessories such as necklaces, earrings and rings can make to an outfit when they are carefully paired with the perfectly accented handbag.
5.  When In Doubt, Choose The Classics
Now, when it comes to bags, there are some options that you just cannot go wrong with. When in doubt, we highly recommend choosing bags that have proven to be timeless and can complement almost any outfit you choose. For example, black bags are something that you can ensure will complement any outfit you wear, while iconic options such as the Louis Vuitton Neverfull and Speedy are bags that you just know you can easily pair with any outfit. You can never go wrong with the classics!
Incorporating your bag into your outfit isn't as complicated as it may seem. By paying attention to small details and experimenting with different accessories, styles and colours, you'll find that your bag is the icing on the cake that pulls your entire outfit or look together in a flash.