There are several staple pieces that every girl should have in her wardrobe and one such piece is the black leather jacket. We have to admit that it goes well with pretty much everything and we can put it in combination with both casual and formal clothes. As winter goes away and the spring is on its way here, I thought that it would be nice to share with you some amazing spring combinations with the famous black leather jacket that never goes out of fashion. Scroll down through the photos below and see How To Style Your Black Leather Jacket This Spring. These outfits will serve you as inspiration and maybe you will come up with new ways to wear it. I have one in my wardrobe and I can't live without it, honestly! Check out the photos and be ready to rock your leather jacket this season!
Is there a more adorable combination than your leather jacket and your converse sneakers? I don't think so! Put them on and enjoy your time spend outdoors and your long spring walks that you have been missing so much!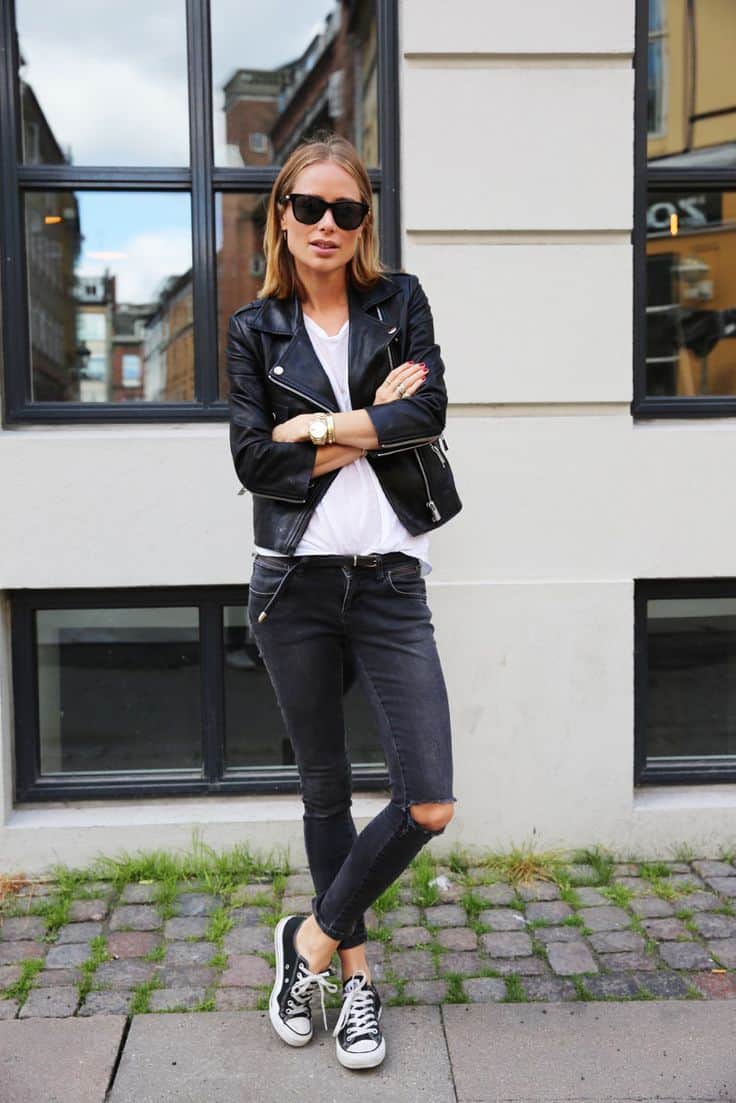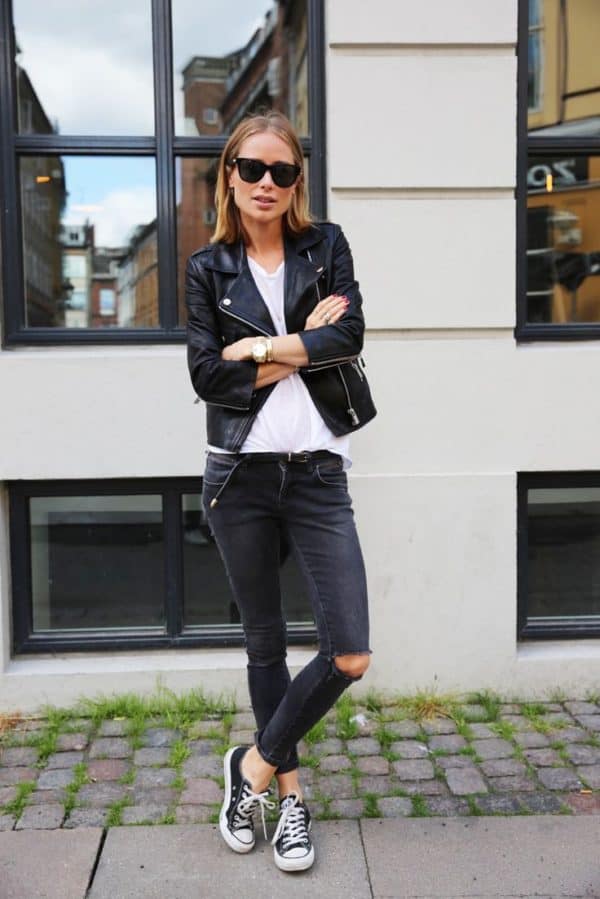 Are you about to attend a dinner in a restaurant? Don't hesitate to put your black leather jacket on cause it matches your black high heels just perfectly!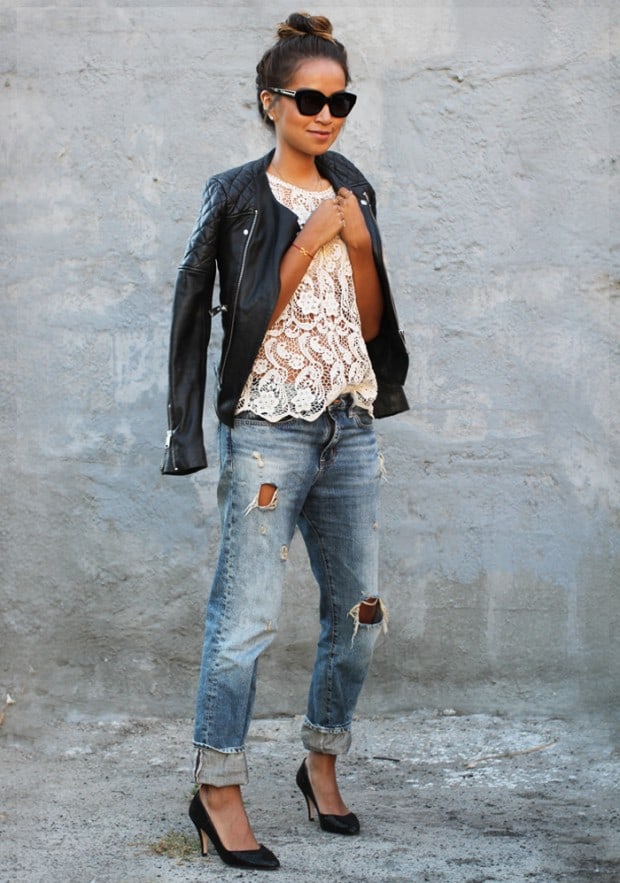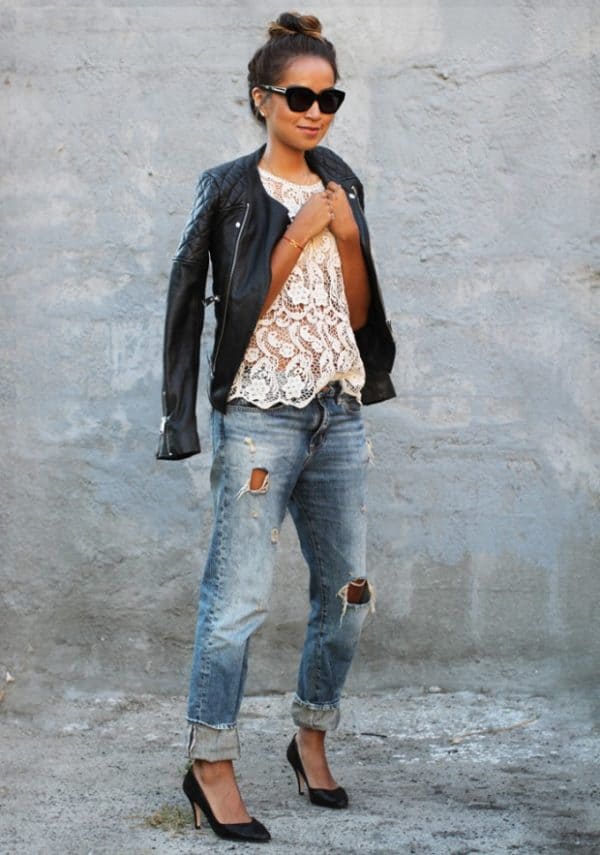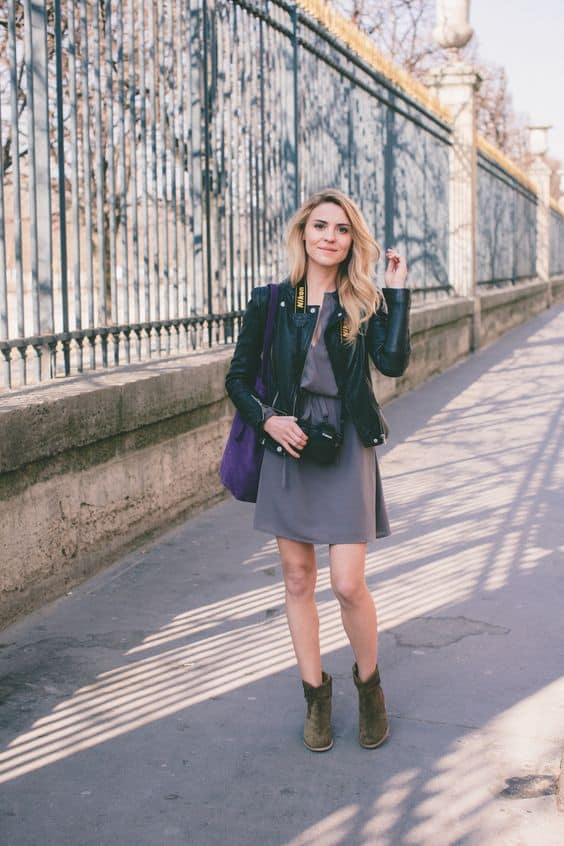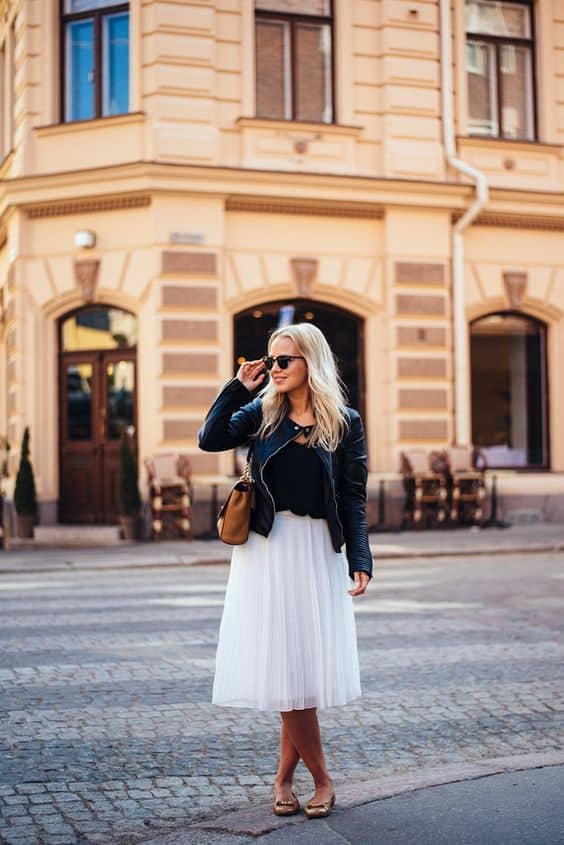 If you still don't own a black leather jacket, now it's the perfect season to get one! If the real leather is too expensive for you, then you can always turn to the faux leather which is more affordable and you can change them more often!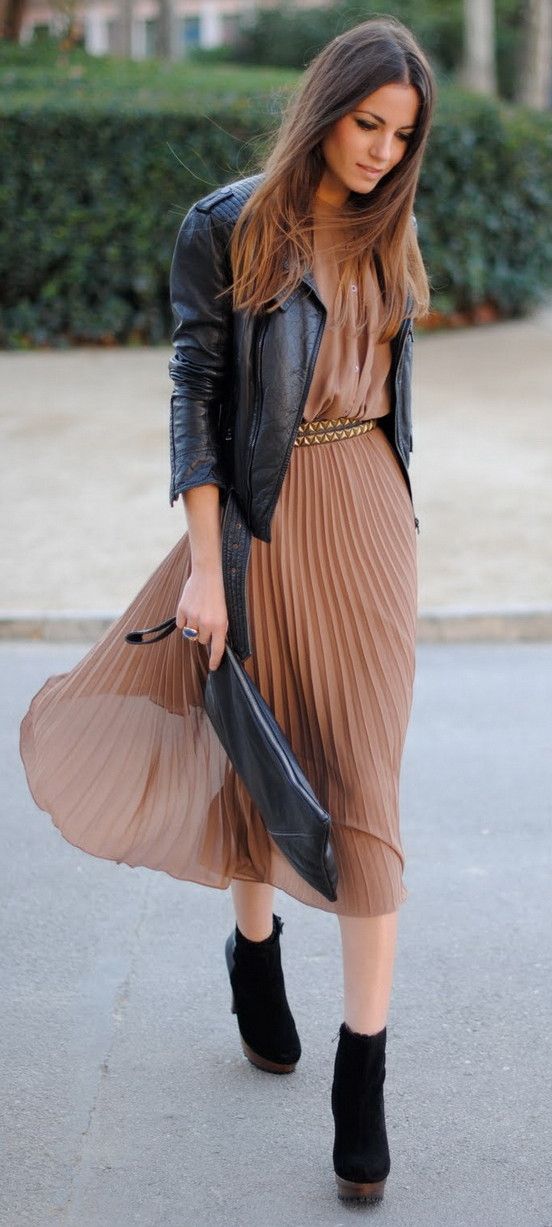 Your spring dress will be all dressed up with the black leather jacket if you are feeling the chill in the air. It will keep you warm and will make you look super stylish and modern.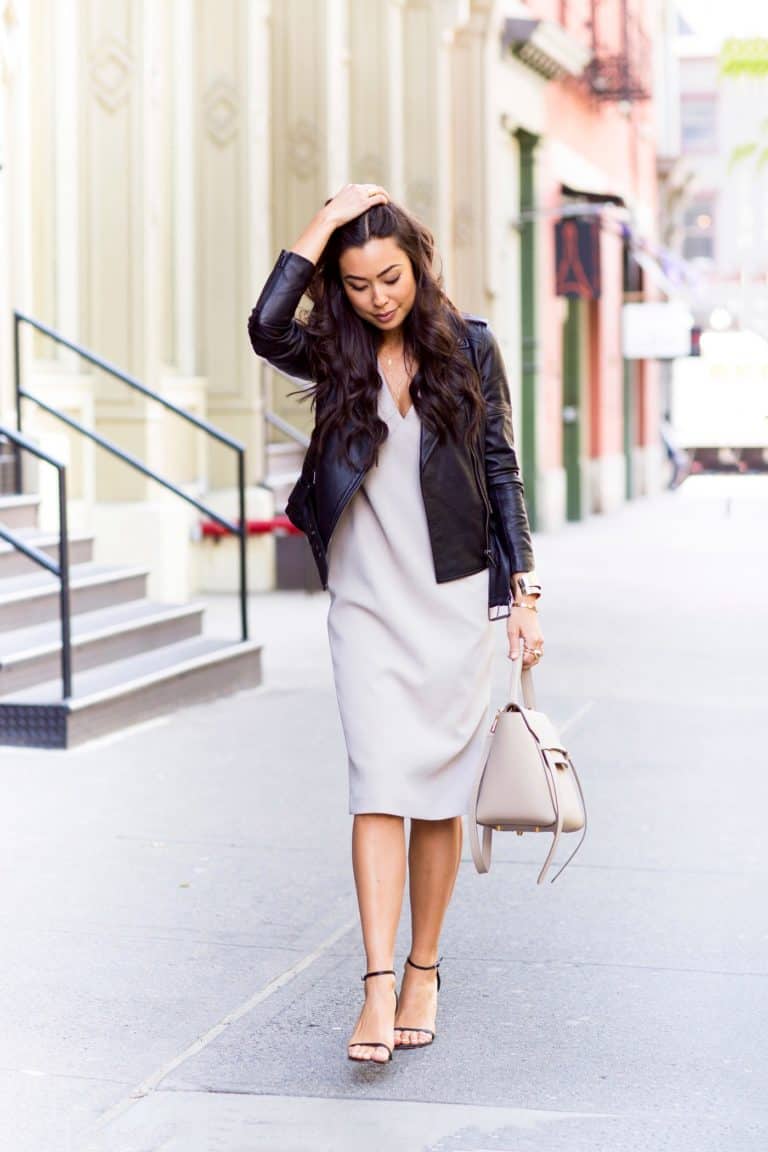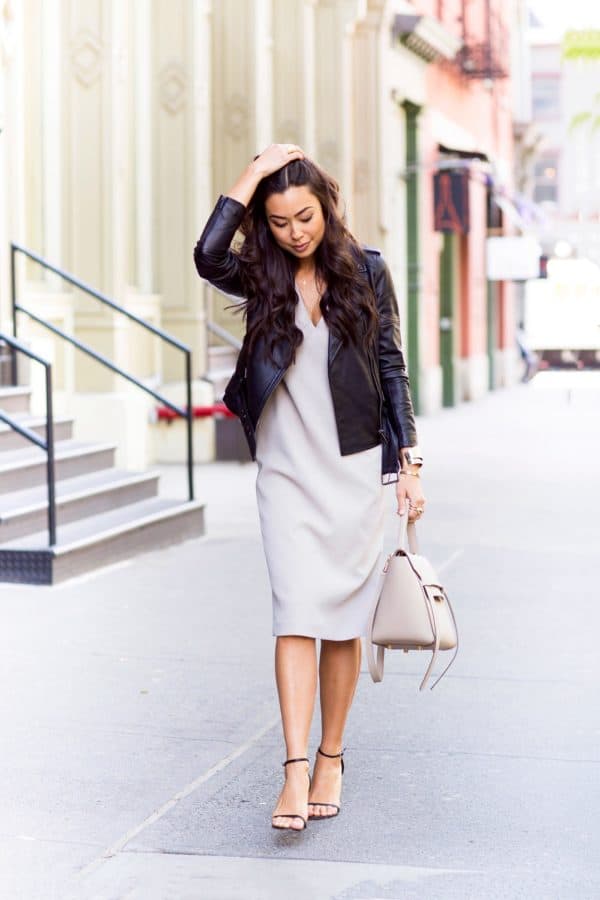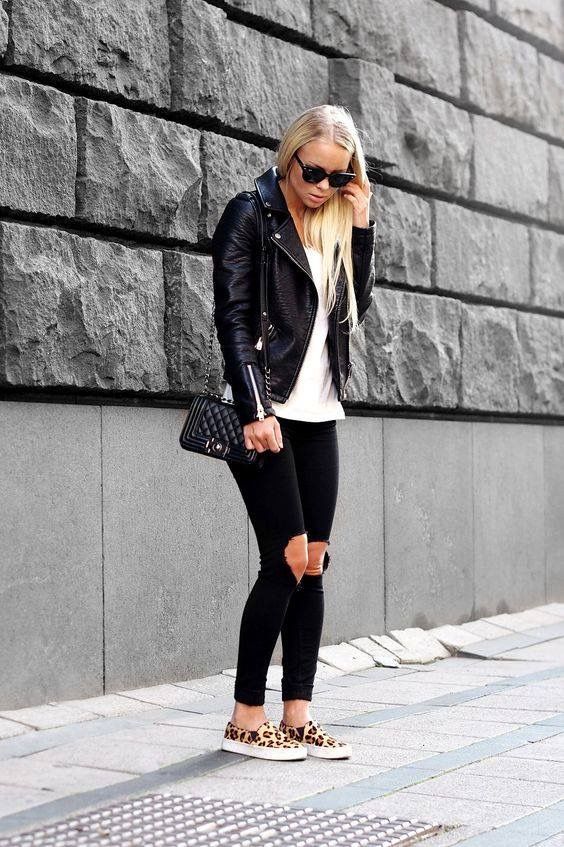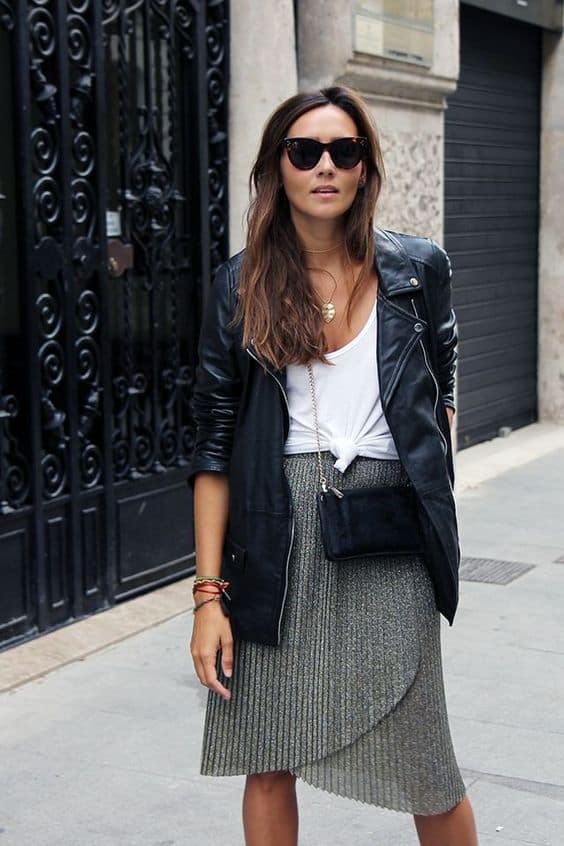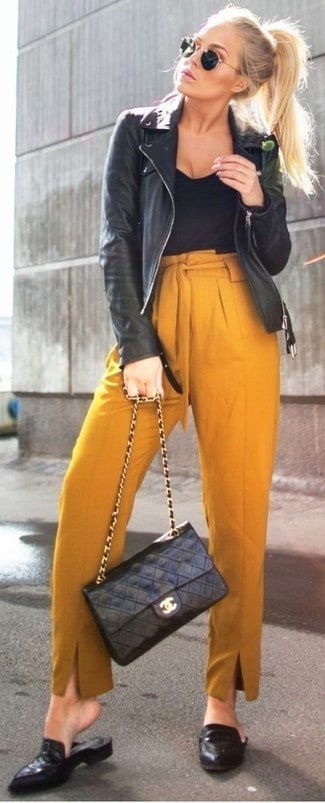 When in doubt what to wear to look awesome, have the combination of jeans and black leather jacket in mind and you will never go wrong!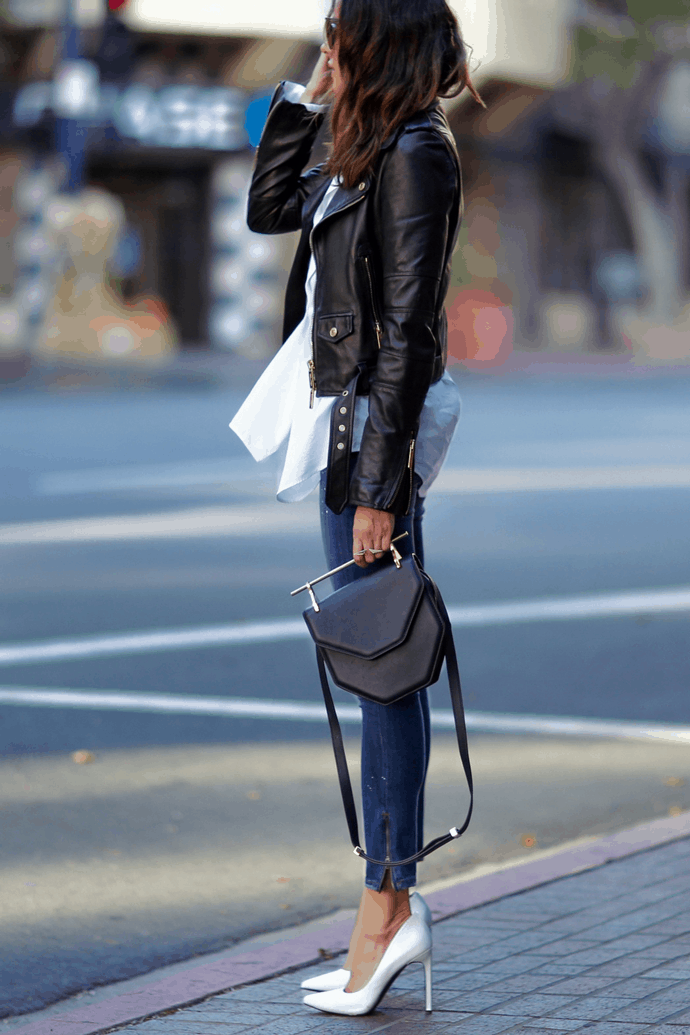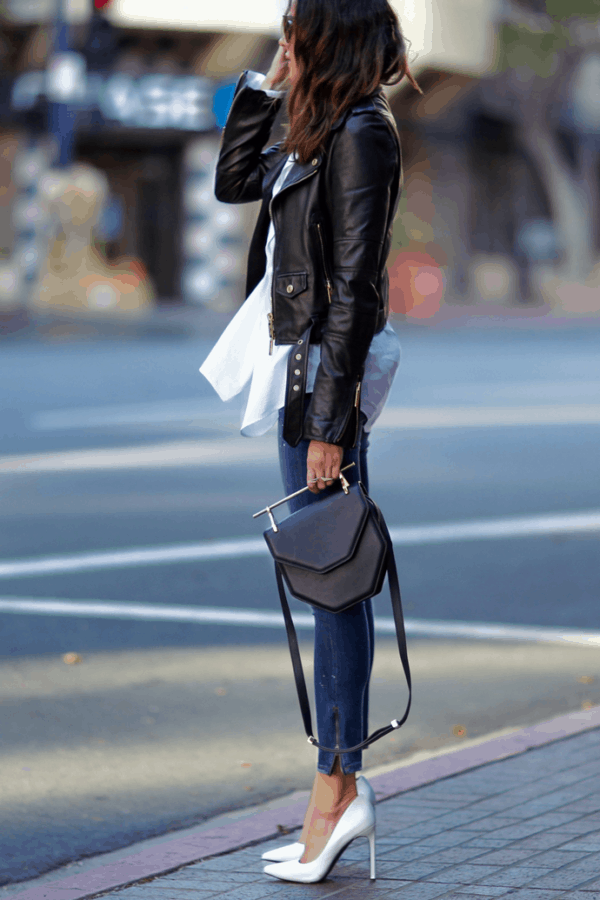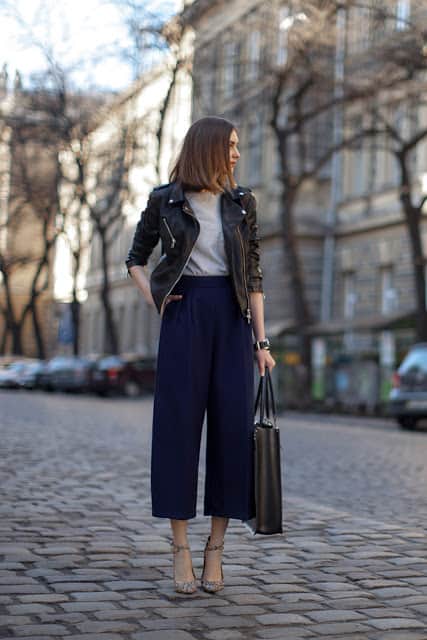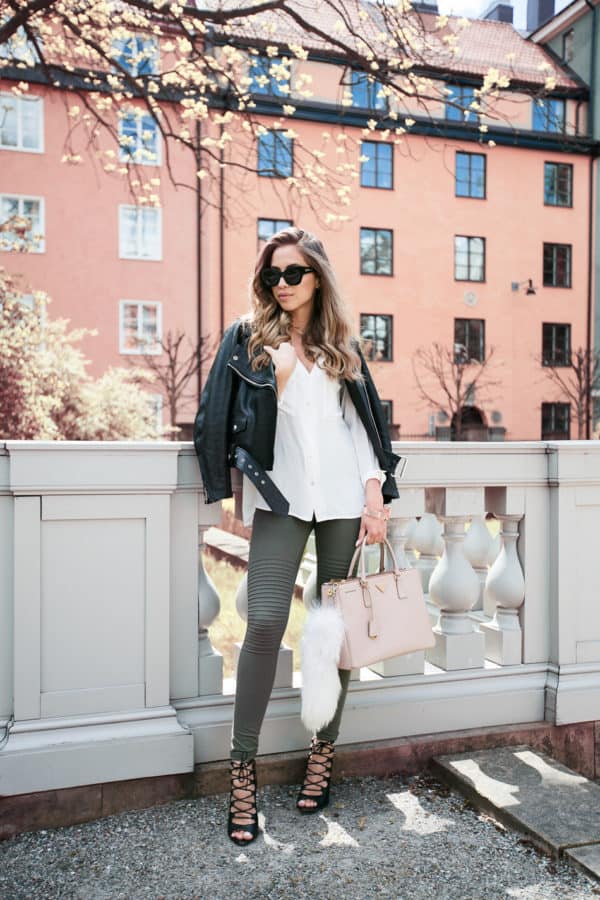 Get your sunglasses and enjoy the spring sun in these super fashionable combinations which will get you in the center of attention wherever you go.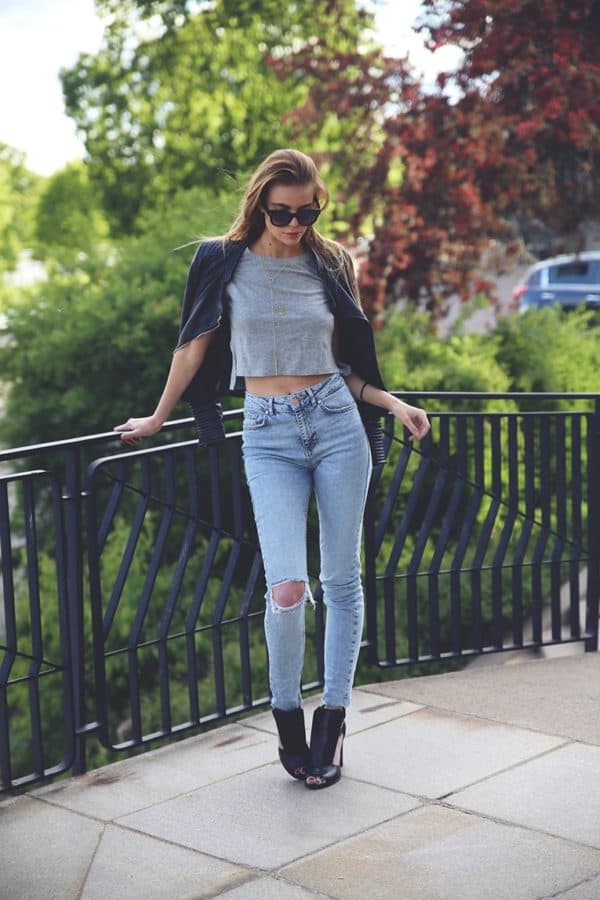 Even if you are headed to a more formal event and you have put on a fancy dress with heels the black leather jacket will complement your look perfectly well!