Summer is one of the most favorite seasons that people wait for during the rest of the year. Now when it is officially here, try to spend the best summer ever. One way to do it is to try to look amazing all the time, and of course feel comfortable in what you  are wearing. Here are some of the biggest summer trends for this summer, but also summer advises how to style your summer outfit in order to feel comfortable during the hottest days. Read them.
Choose Loose
One of the best choices for hot summer days is loose clothes. You may look sexy wearing skimpy crop tops, but they can render you sweaty outside, and make you feel uncomfortable and ashamed. That is why wider and loose clothes are the best choice you can make for summer. Choose loose outfits that will let your skin breathe and will keep your body and skin fresh during the whole day.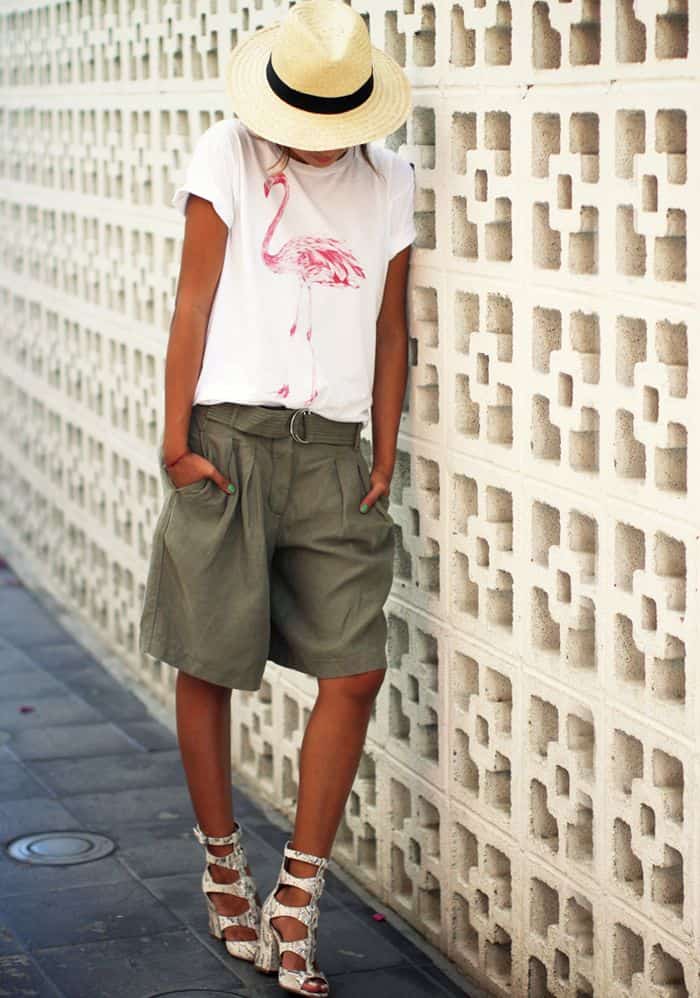 source
Pick Patterns
As the weather gets warmer and warmer, the humans body sweats more and more. In order to avoid it we use deodorants but we can all confess that even deodorant is not that effective they firstly appear to be. So, if you don't want to be embarrassed from those awful stains that appear to the clothes, choose patterned clothes, as the stains are less visible on them. Stripes patterned clothes are perfect for summer and patterns are very popular this summer, so combine you favorite patterns and look amazing no matter the hot weather.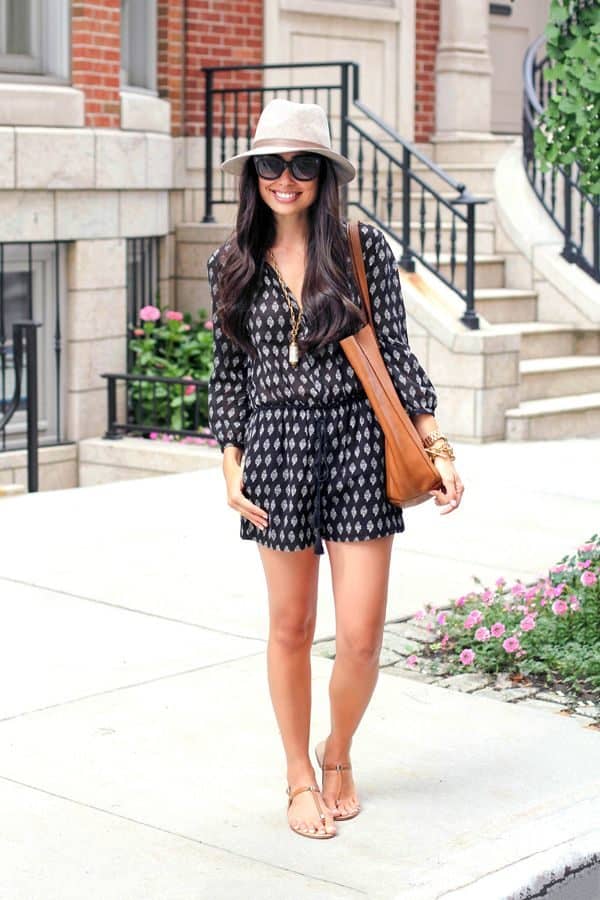 source
Hide in the Dark
Although there is an unwritten rule that darker clothes are more appropriate for colder seasons such as fall and winter, because they make you feel even warmer in summer for example, it might not be true. In fact,  if you are wearing dark clothes make from flow, breathable fabric you can feel really comfortable and sexy even during summer warmness.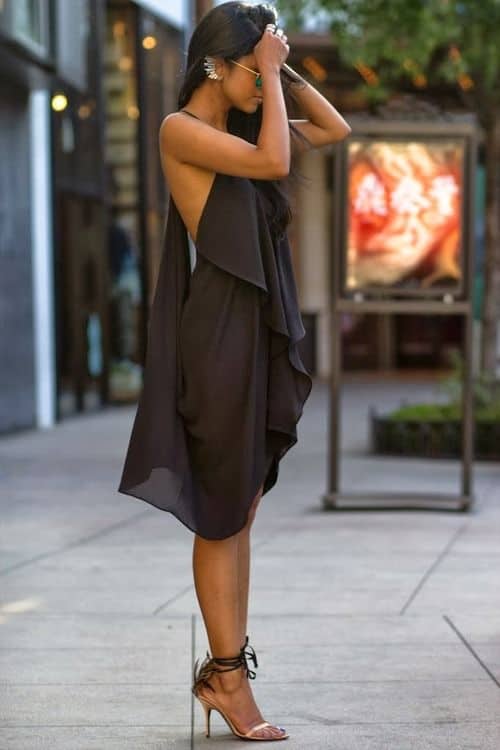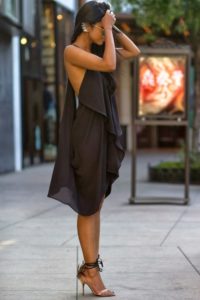 source
It's All in the Head
Summer temperatures can reach really high degrees so you have to protect your head from the warmness. One way to do it is by wearing a hat. Summer is perfect for wearing hat even when you are not on the beach. Style it at the best way possible and look modern and trendy, and feel  comfortable and head protected at the same time.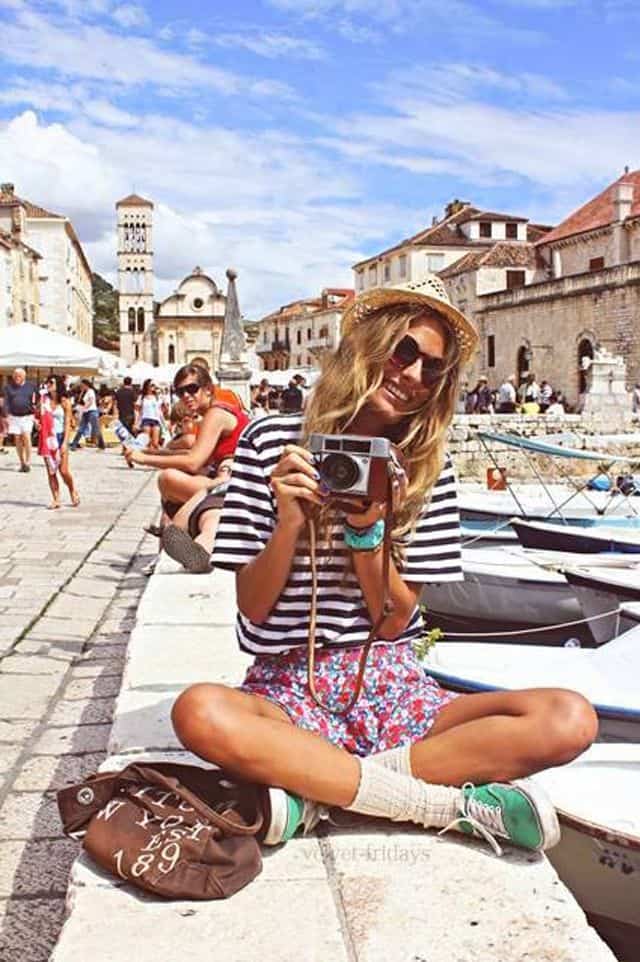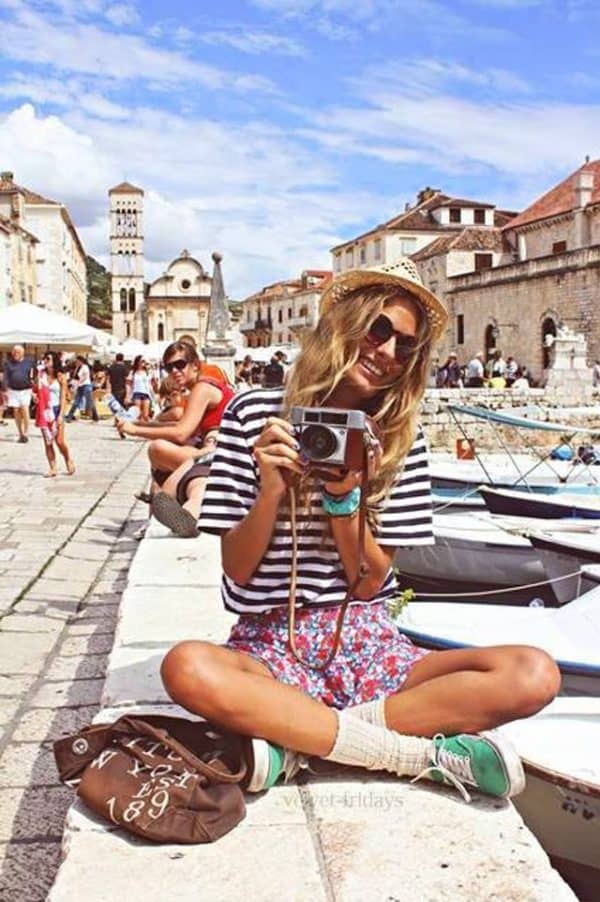 source
Keep it Open
As the weather becomes warmer and warmer, we wear less and less clothes on us, or at least we choose to wear some light and airy clothes. Our feet need to breath too, so in summer try to avoid wearing closed-toe shoes, but instead keep it open and wear sandals, flip flops , slip-on sandals etc.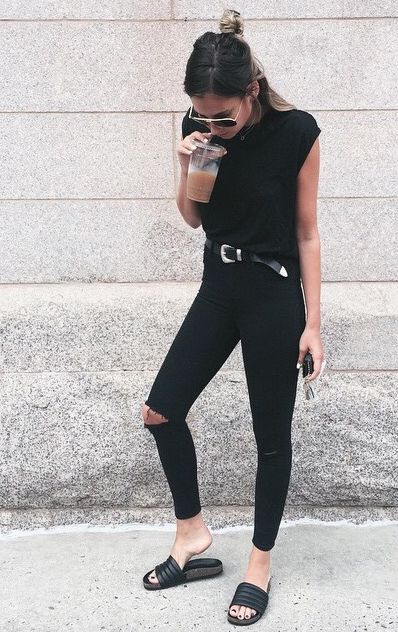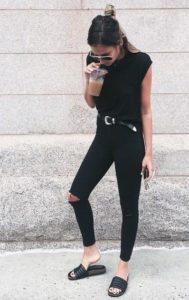 source