Halloween is just behind the corner. We are only few days apart of our favorite festival under masks, and we are all already excited about the big trick or treat day. Have you already planned the mask that you will be wearing during the festive night? If your answer is not, you are at the right place, because in the article bellow we are going to present you some of the most inspirational Halloween masks for the whole family.
Do you enjoy spending the happiest moments in life in the circle of the closest family? Of course you do. So, why don't you use Halloween as a perfect occasion to spend happy and unforgettable moments with your dearest? Instead of having individual masks for each member of the family, you can make a group family mask that will present your whole family as one. The group masks in the gallery bellow can give you some inspiration to create your Halloween mask this year. Spend an unforgettable experience as the famous Adams family, or the little Minions you always enjoy watching with your little ones, or make a mask inspired from your 's and your family's favorite superheroes. You can also use the nature as an inspiration, or some event happening around you.
You can even DIY the mask, that way saving some money and at the same time spending time creating something  amazing together with the whole family. This year we recommend you the group family mask that you all will enjoy together. Scroll down the page for more ideas. See you at the big night. We are looking forward to see some inspiring photos of your Halloween masks. Share them with us.
The Addams Family
 source
Police Officers, SWAT, and Bank Robber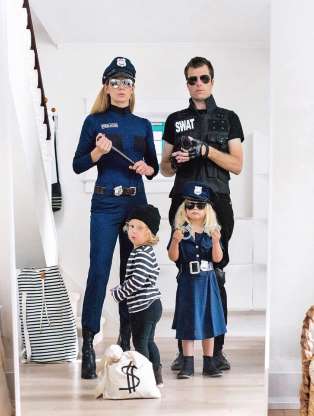 source
Politicians (and Secret Service)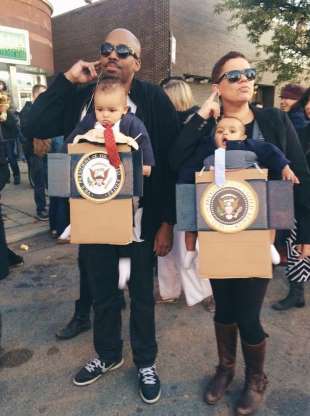 source
Harry Potter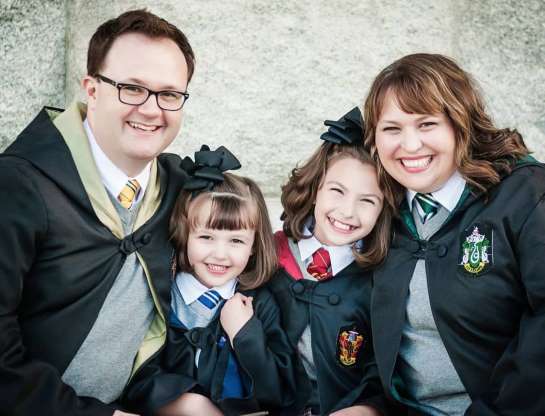 source
Power Rangers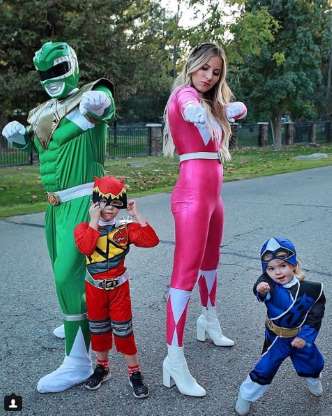 source
David S. Pumpkins SNL Sketch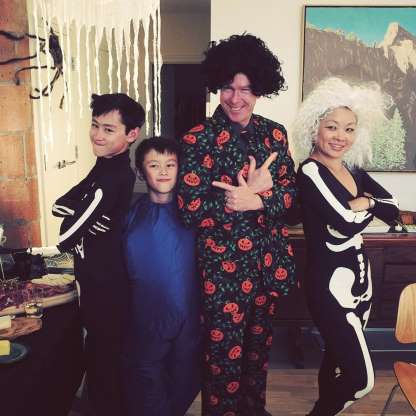 source
Dr. Seuss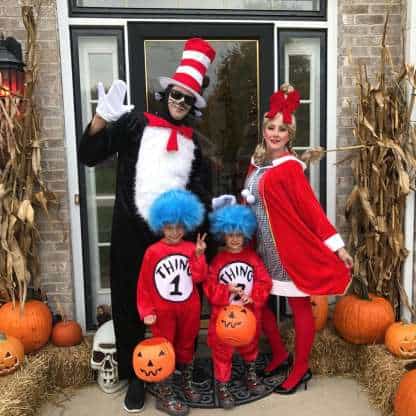 source
Minions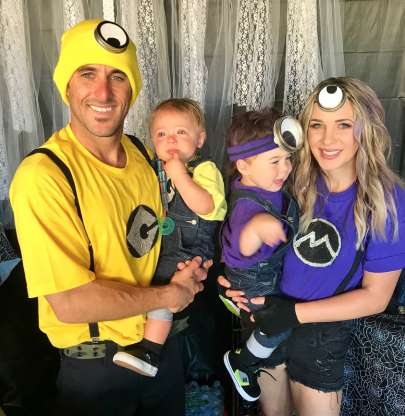 source
Pokémon and Trainers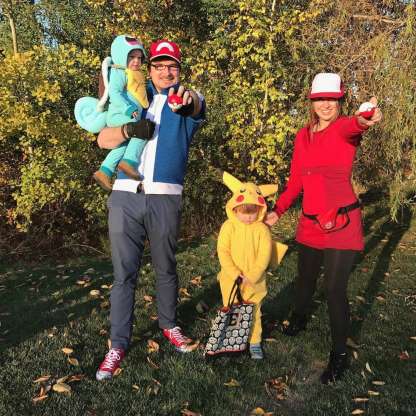 source
Stranger Things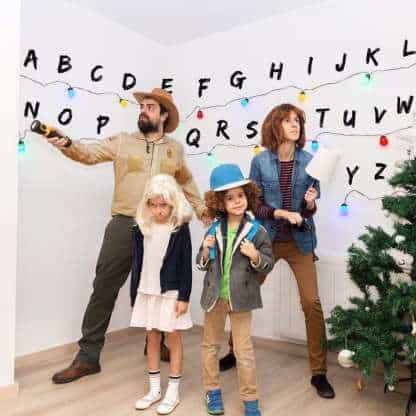 source
The Little Mermaid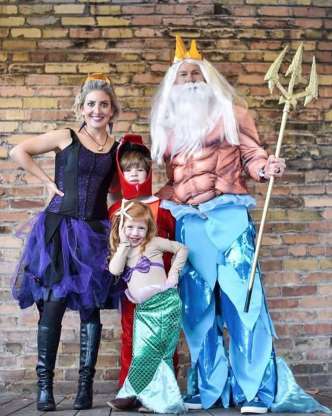 source
Dunkin' Donuts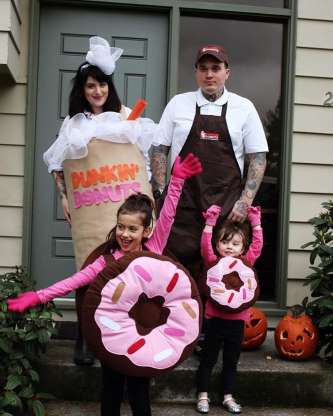 source