Braids are the most popular hairstyle ever and everyone wants to wear them starting from little girls to grown up women. They are suitable for different types of occasions and you can wear them during both formal and informal events. If you are about to attend some event soon and you are looking for a suitable hairstyle, you can check out the braided ones that I have gathered for you today. Scroll down through the Lovely Braided Hairstyle Tutorials That You Can Make On Your Own and save yourselves from a trip to the hairdresser. Sometimes we are too busy to make an appointment, so doing your hair at home is perfectly fine. These tutorials will show you how to make the hairstyles step by step, so I believe that you won't have any difficulties. Just make sure you follow the steps as shown in the photos below and you will look great. Plus, you will save some money too, so check the hairstyles below and see which one will catch your attention first!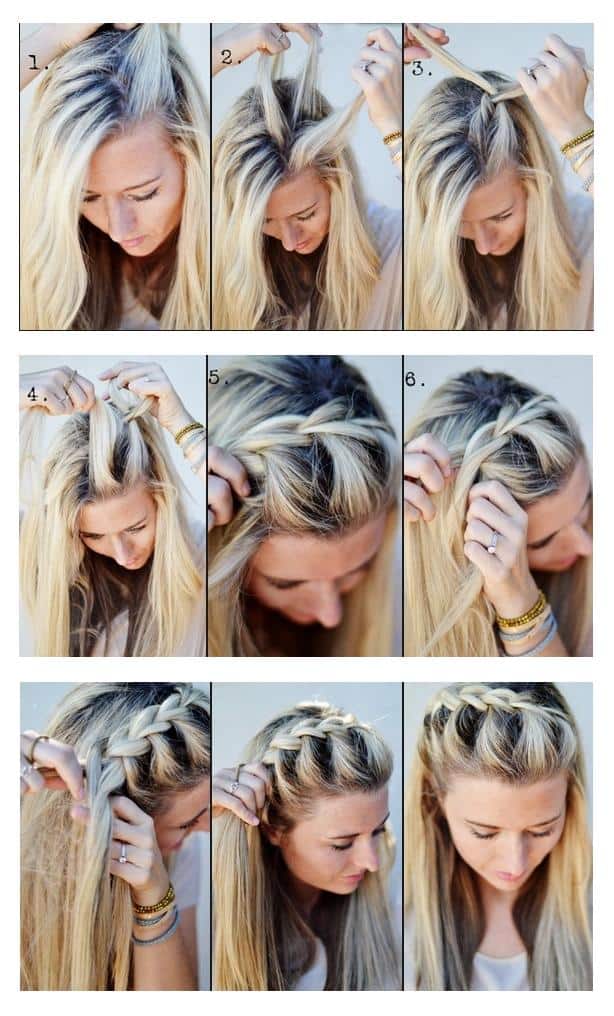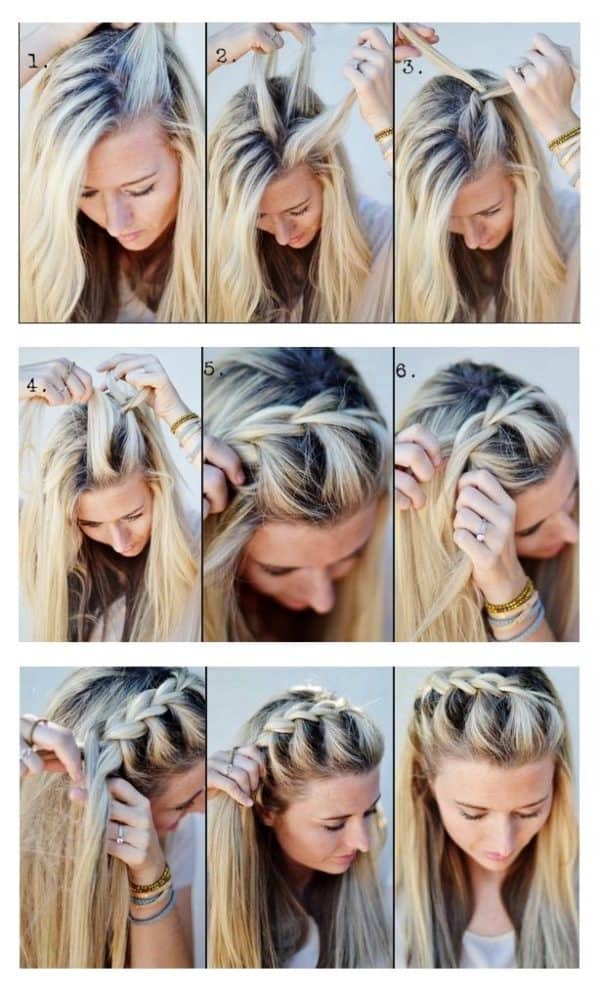 The ponytail is an all-time favorite, and there are many variations of it. Forget the plain and simple ponytail, and add some charm to yours by adding a braid here and there.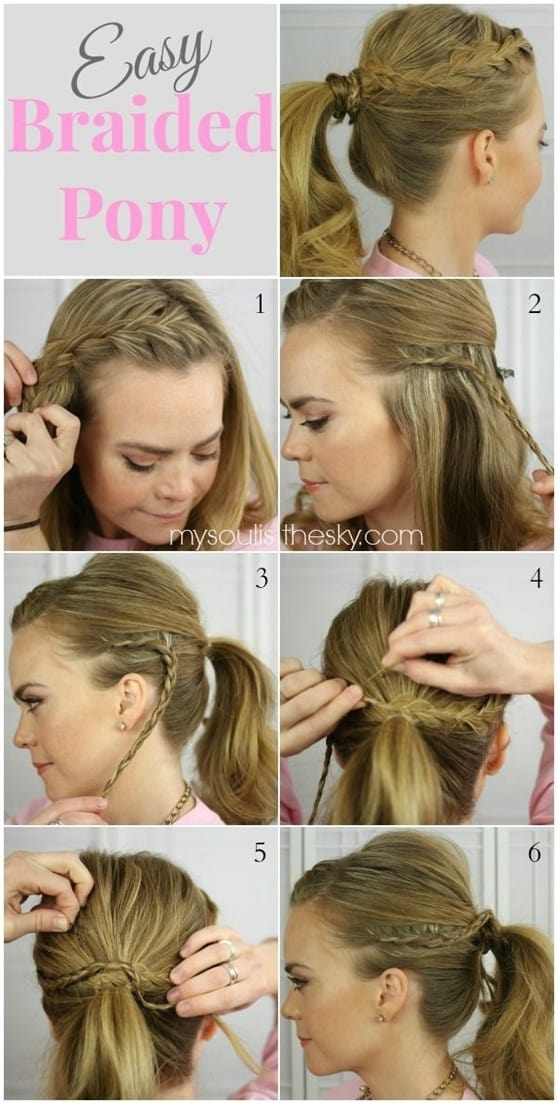 This braided bun is perfect for any formal occasion and will perfectly match your elegant dress. All you have to do is to make several braids and put them together in a bun. As easy as a pie!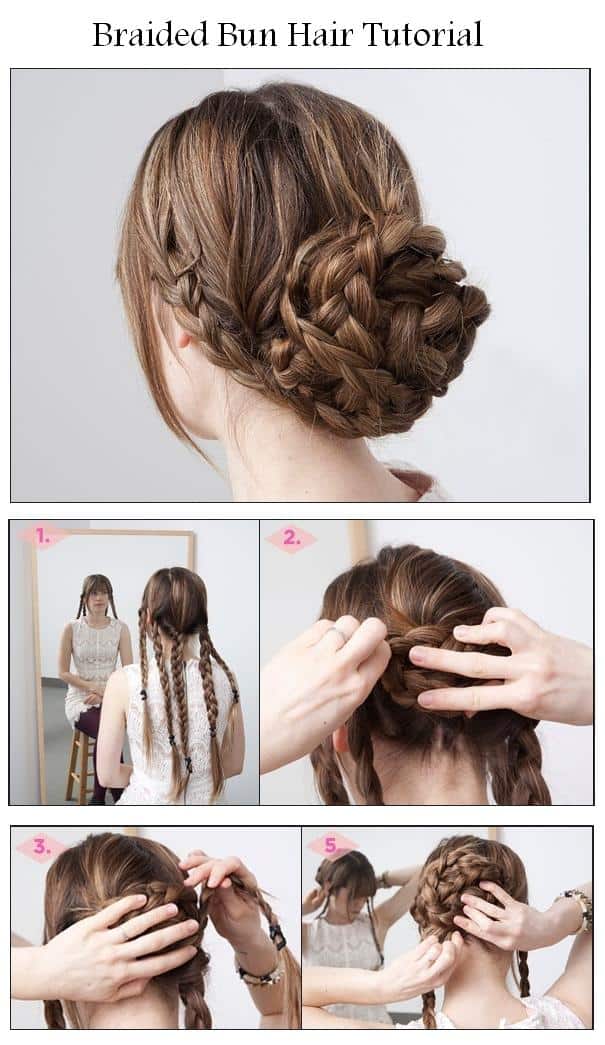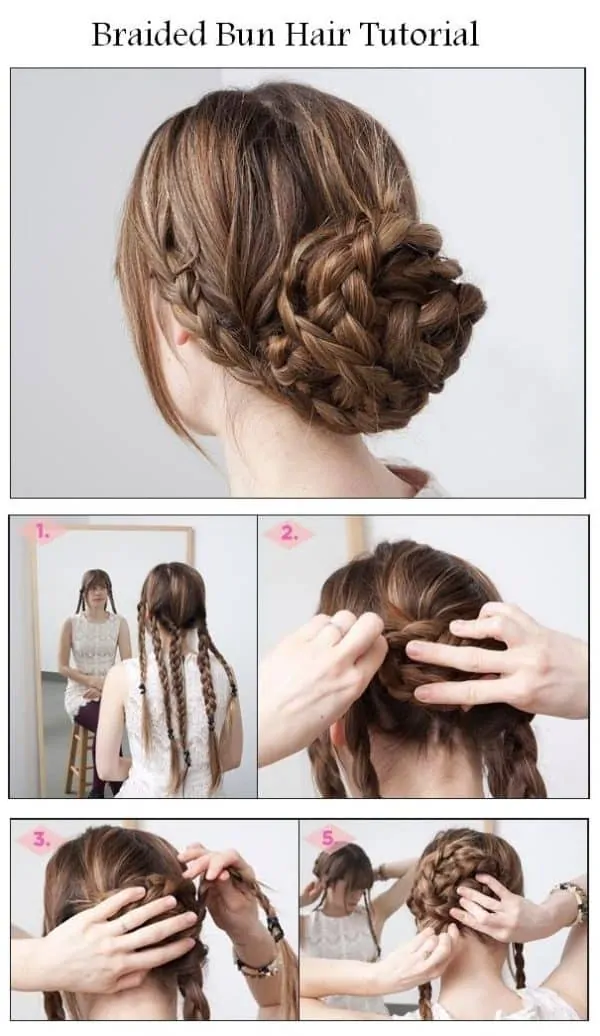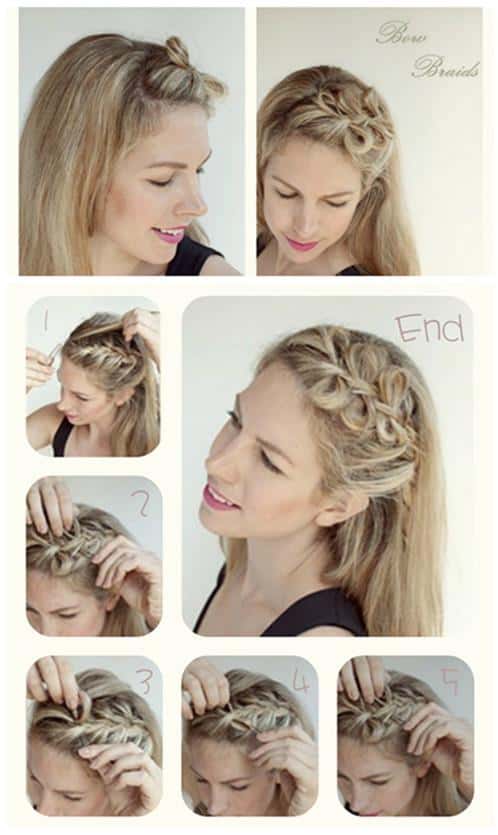 How do you like this double braided ponytail? It's a really eye-catching hairstyle that will get you in the center of attention, so if you want all eyes on you, this is the hairstyle that you should recreate for sure.



The braided hairstyles can never get boring because there is an abundance of different braids out there. Be creative and come up with some interesting ones.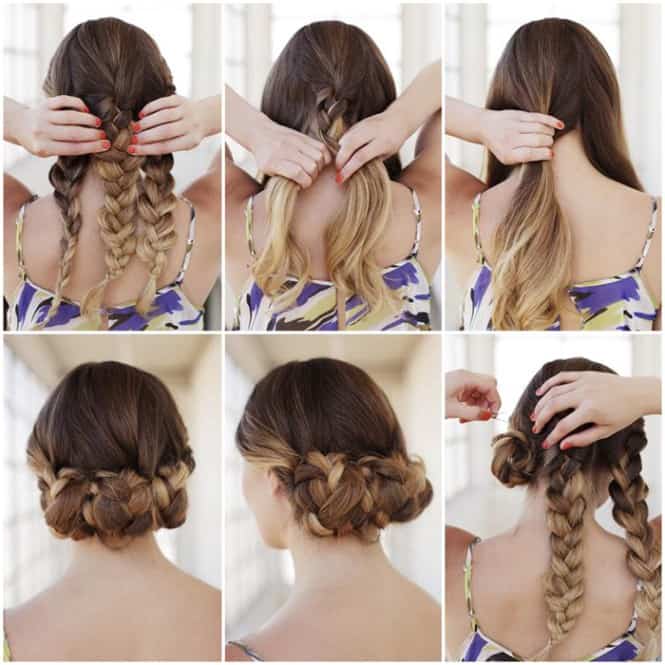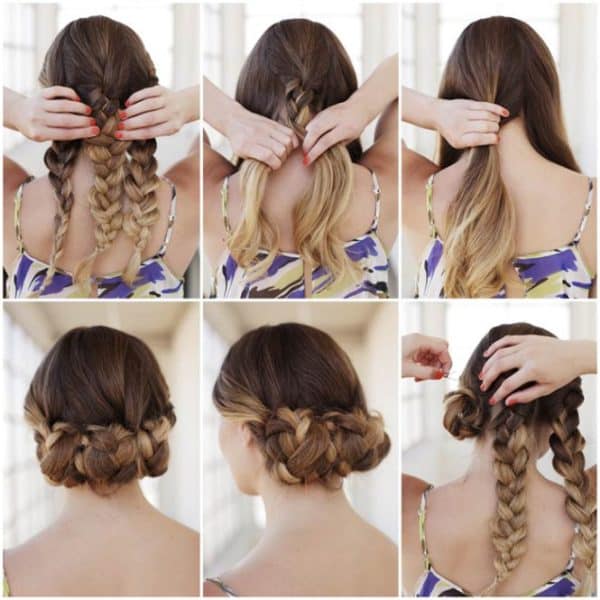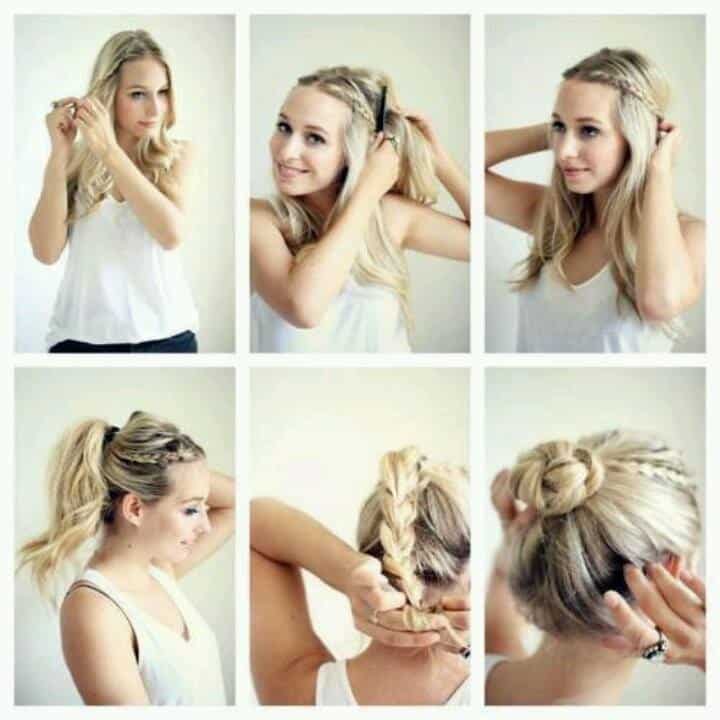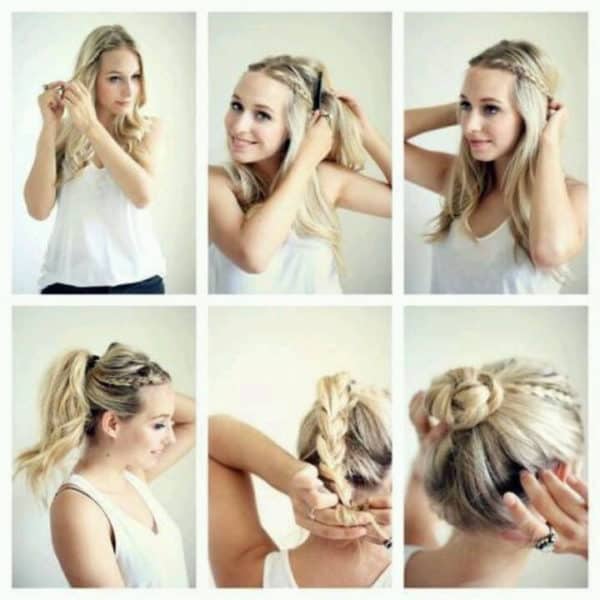 Would you like to wear this flower braid in a low ponytail? If yes, just follow the steps below and you will have this hairstyle in less then 10 minutes.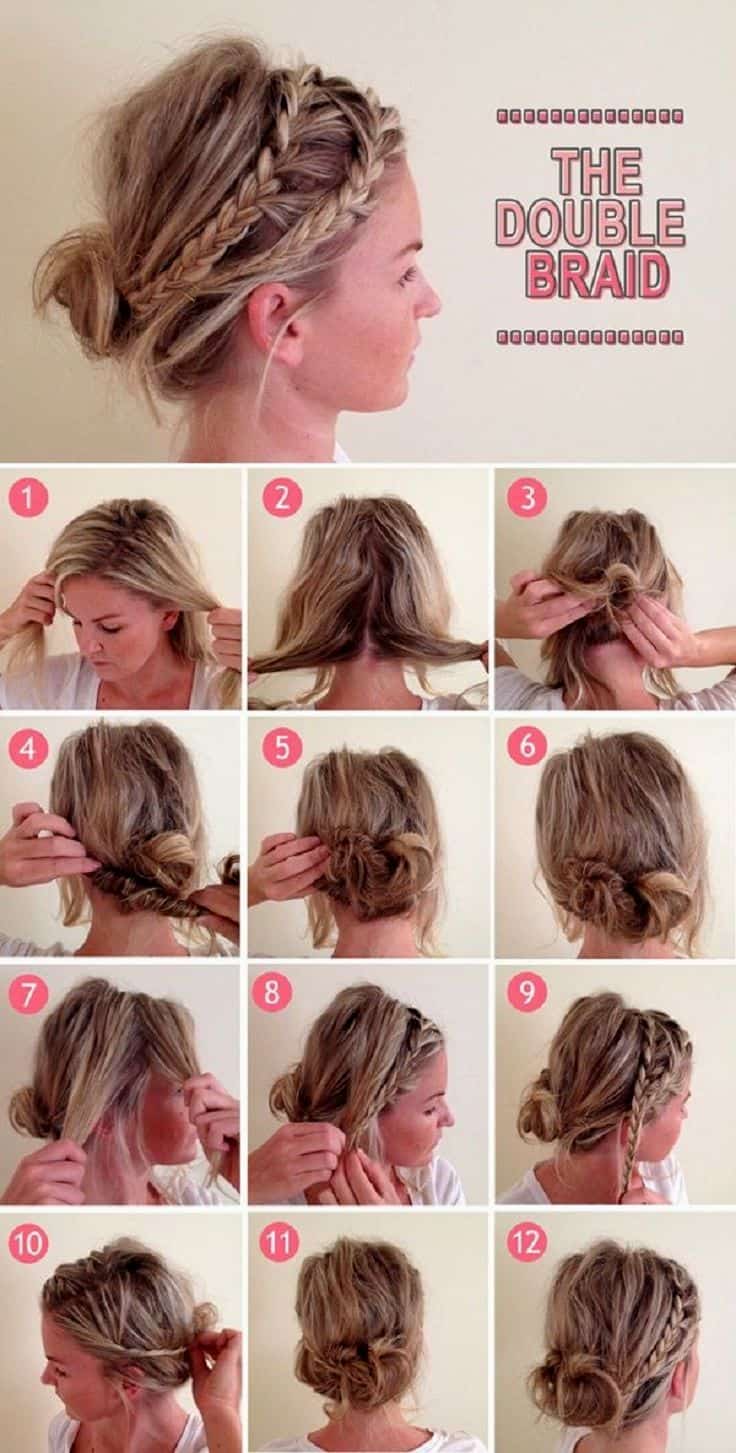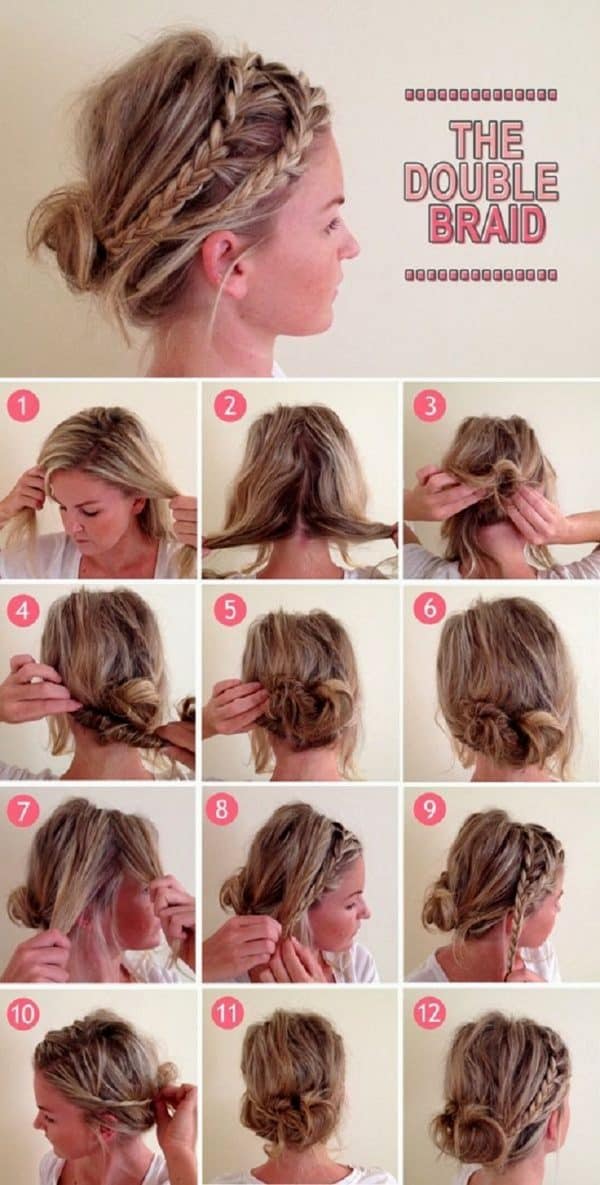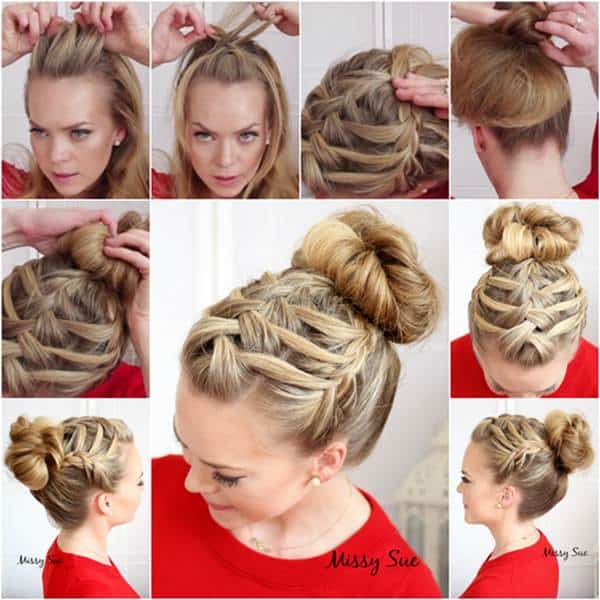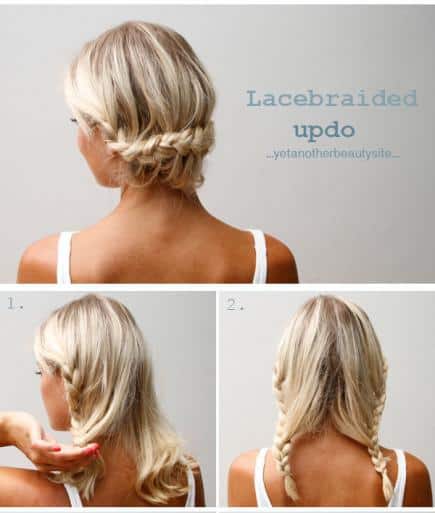 All of the hairstyles are super easy to make, and you will have fun while making them. If you don't succeed at first, give it a second try and you will get the hairstyle right for sure!