Scarves are among the most popular winter accessories. Women may style the even during the other seasons, but still, they are the typical winter wardrobe staples. Symbols of comforts and warmth, scarves have earned their status as winter essentials. You may think that wearing a scarf is nothing that deserves much attention, but in the world of fashion, any, absolutely any accessory deserves a lot of attention. Scarves are not an exception.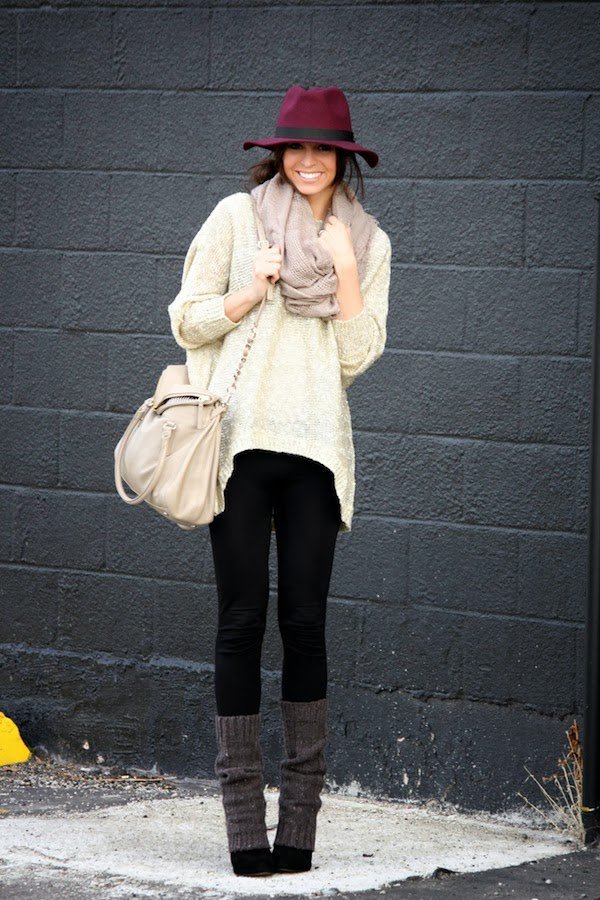 source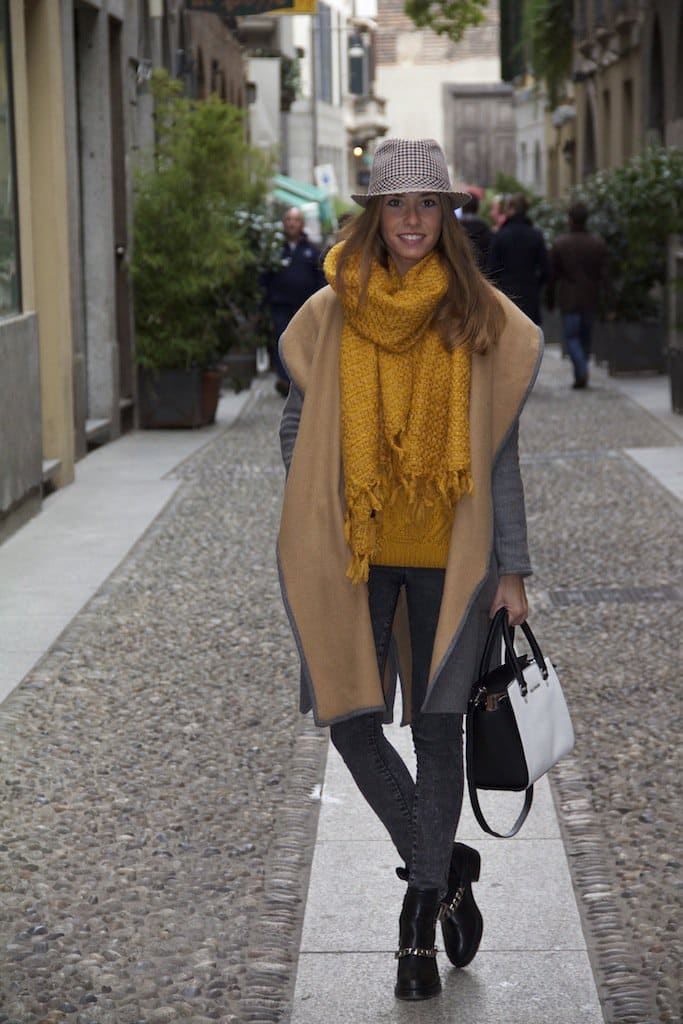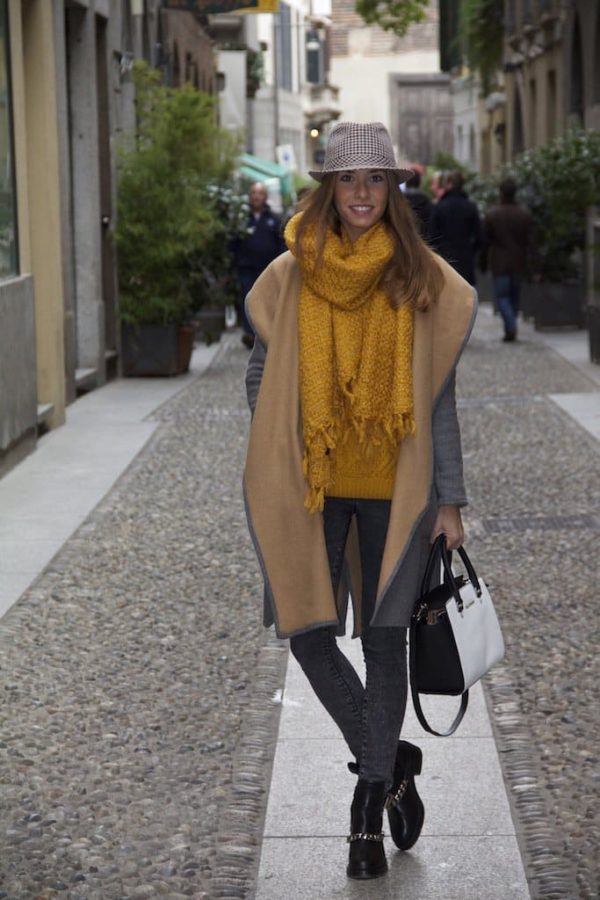 source
Today's fashion designers have reimagined this necessary layer called scarf in so many different colors and designs. That makes scarves a perfect fashion finish touch for any winter outfit your style. And, since the importance of scarves as fashion accessories has increased, we are dedicating a whole article with all the helpful tricks you need to know when styling your scarf. Scroll down the page to learn anything you need to know about wearing the biggest winter accessory when the temperatures start to drop.
source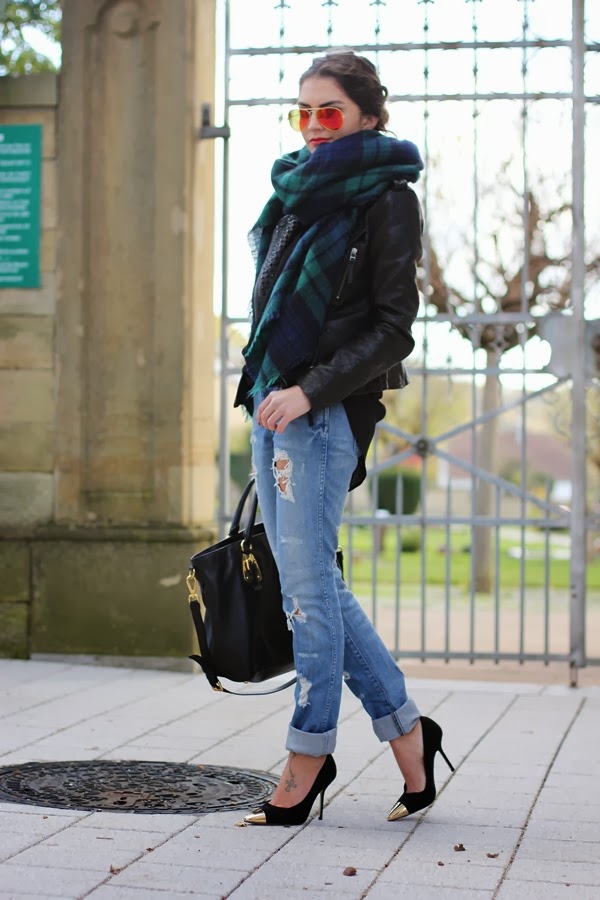 source
What a scarf is?
Scarves are the most famous winter accessories, typically made of wool blend, knit, or cashmere fabric. They will provide plenty of warmth during cold weather outside. And, not to forget, they will all a touch of luxury and elegance to your boring winter outfits. From bright checkered prints to vibrant color-block styles, this winter is offering you many different models of scarves that will make you fall in love with them at first sight. They are a perfect way to add a pop of color to the otherwise dull and dark winter looks. Also, they are a perfect way to express your unique fashion style.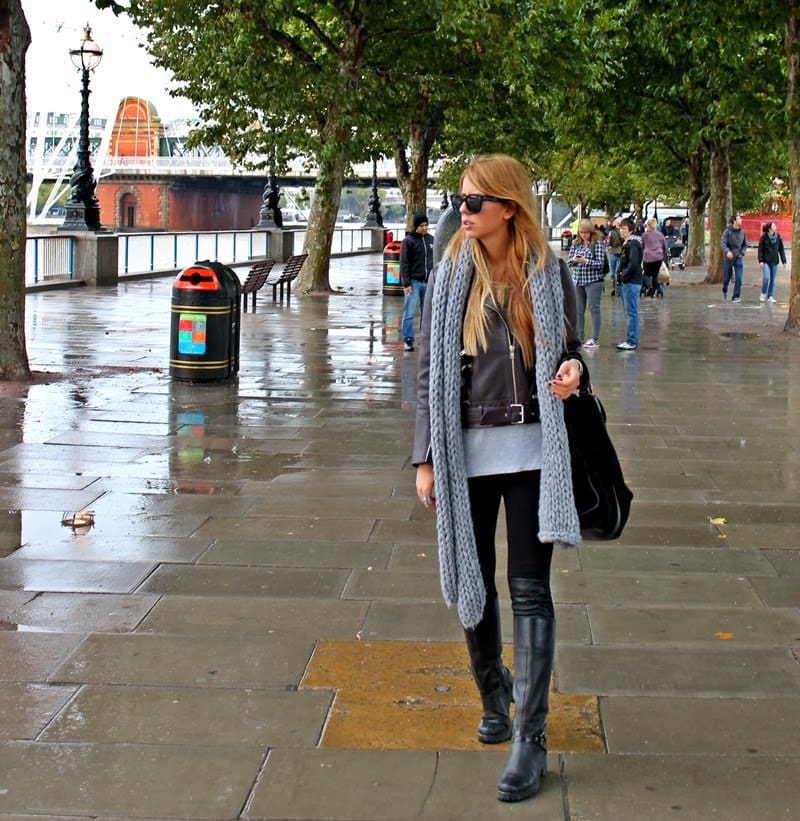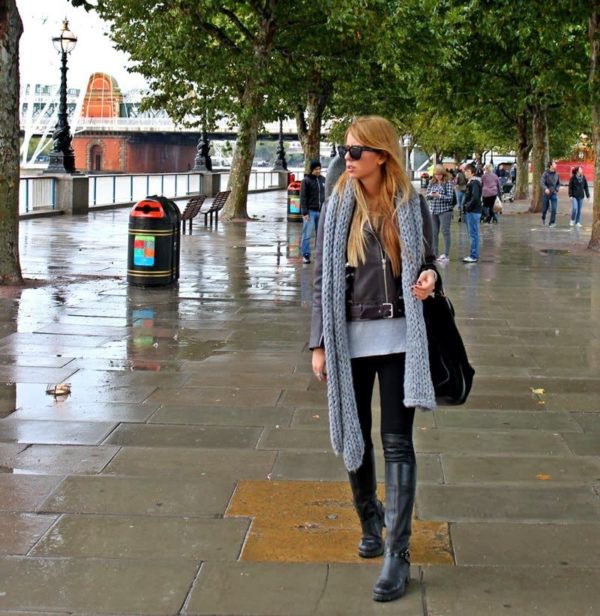 source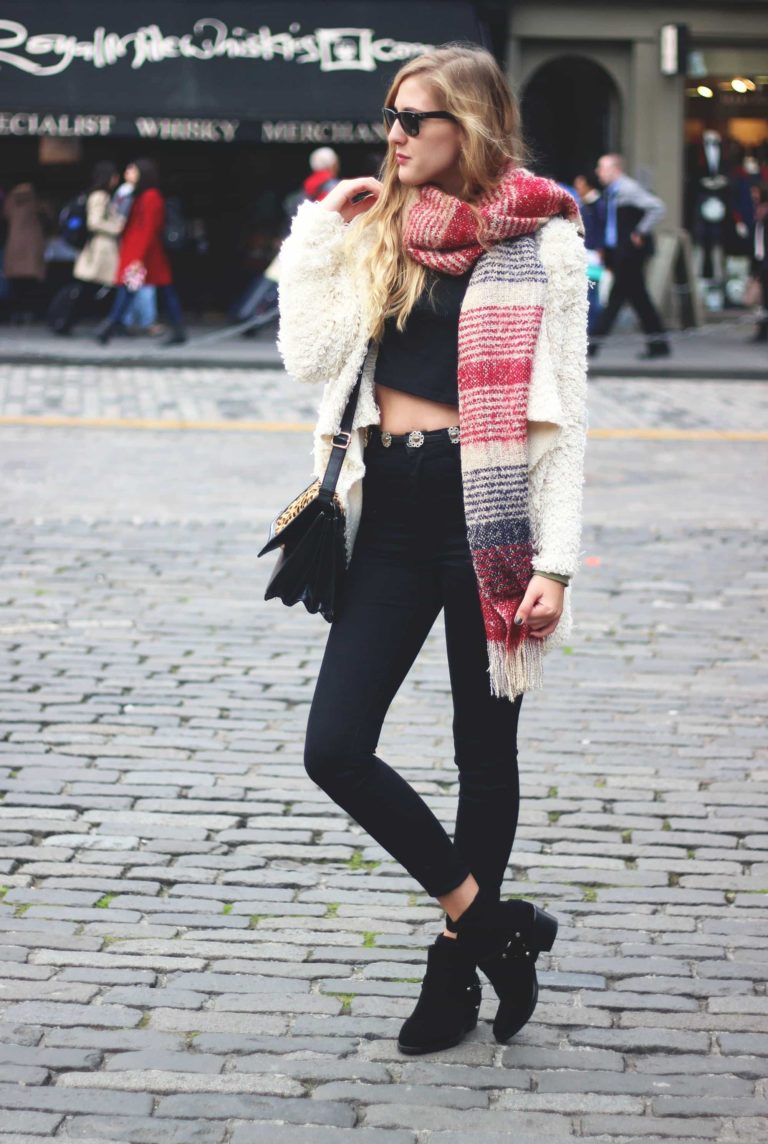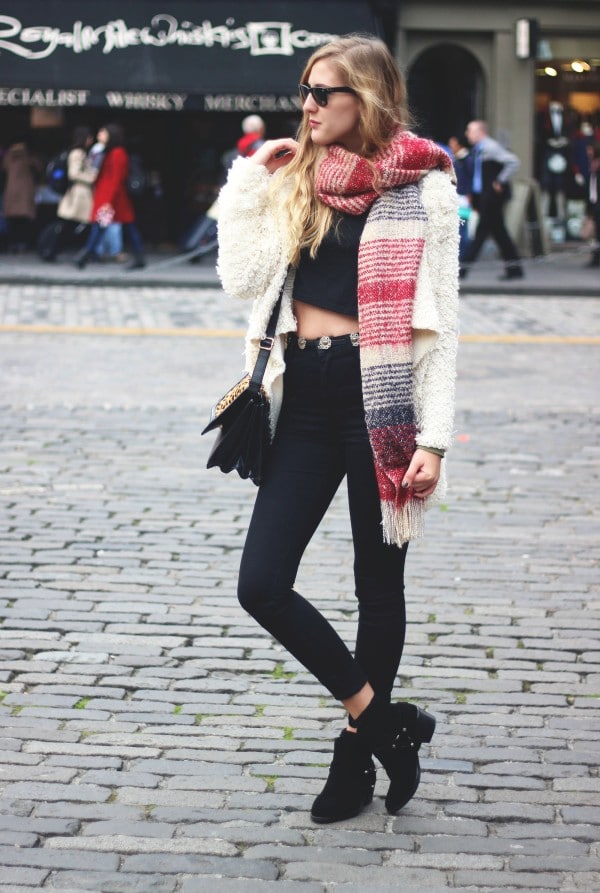 source
Tips and tricks on how to style scarves
We are starting with some fashionable tricks and tips on how to style scarves during winter. Hope you will find them helpful enough when planning your next outfit for freezing cold weather conditions. Here we go.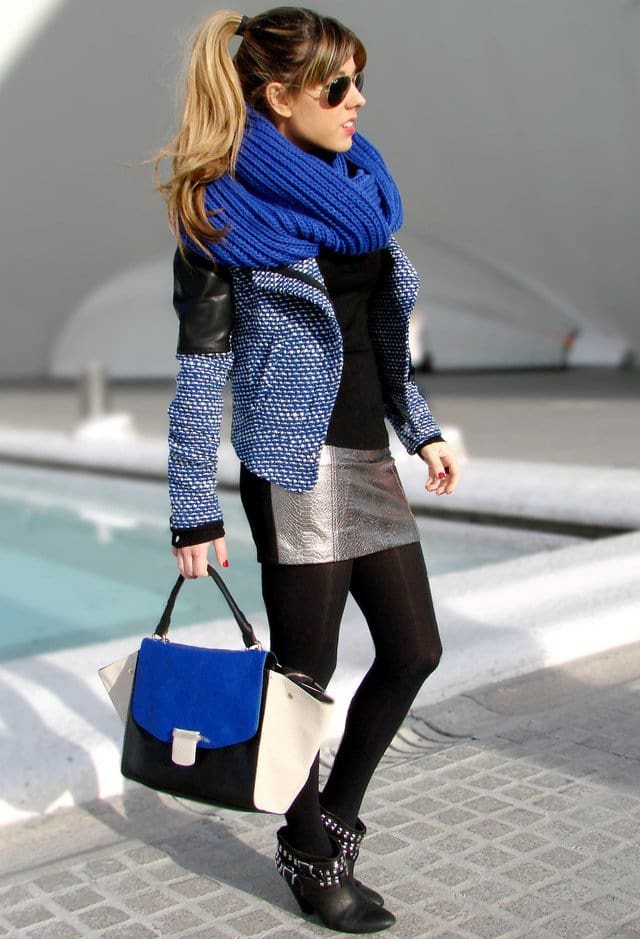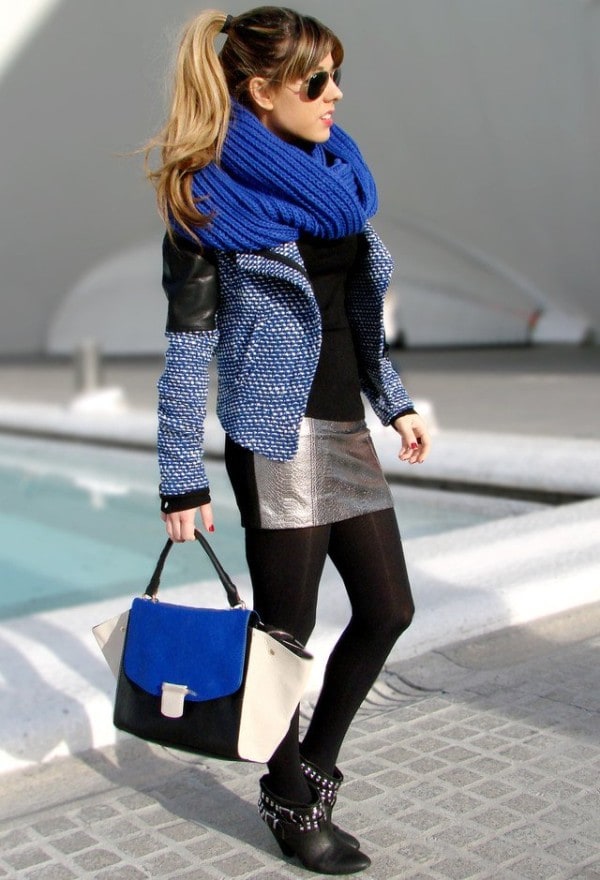 source
Match your scarf with your handbag and boots.
If you are about to buy a new scarf and can't decide which color to take, then this will help you. The best would be to choose one which will perfectly match your handbag or boots, or both of them. You can also opt for a patterned one. In this case pay attention to matching the dominating color of the pattern with the boots or the handbag.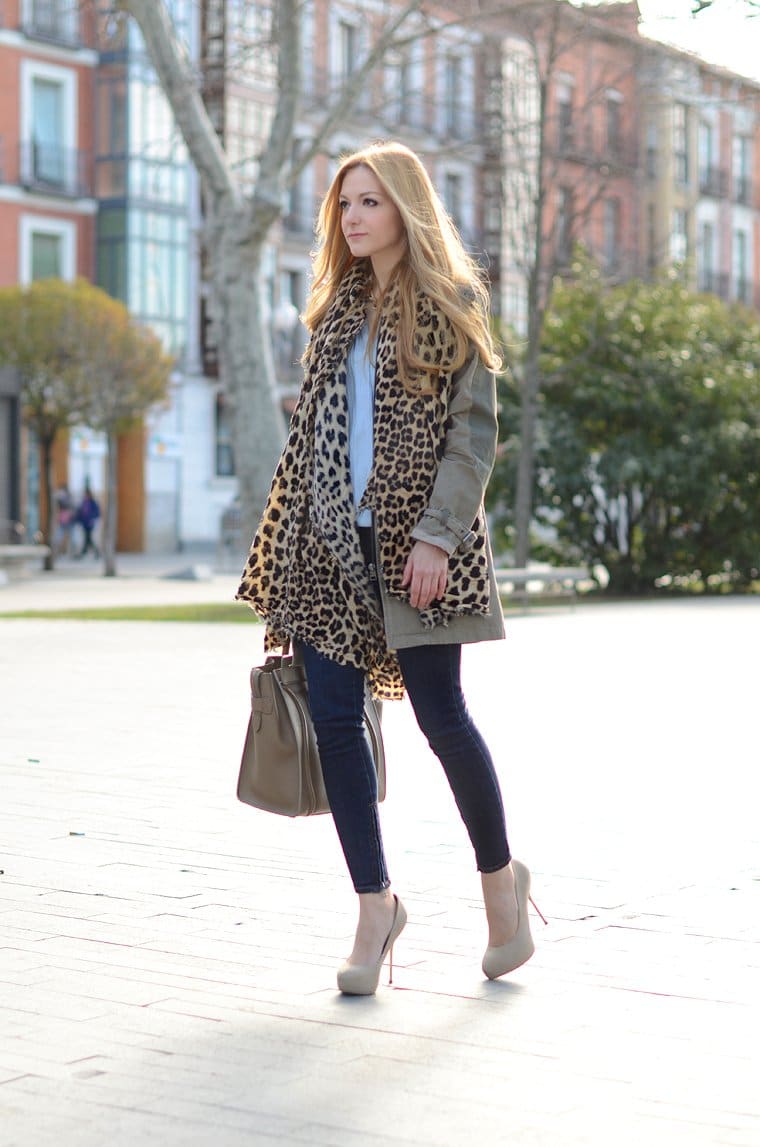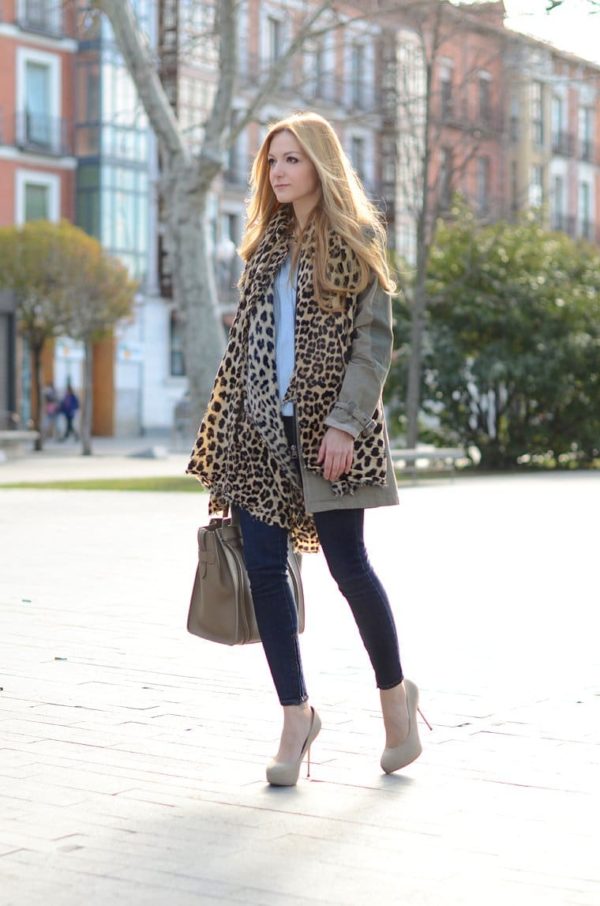 source
Complete your neutral look with a plaid scarf
If you enjoy styling neutral winter outfits, but you still feel like there is something missing in, add a scarf. You can always add plaid one to your neutral attire to add visual interest to the look.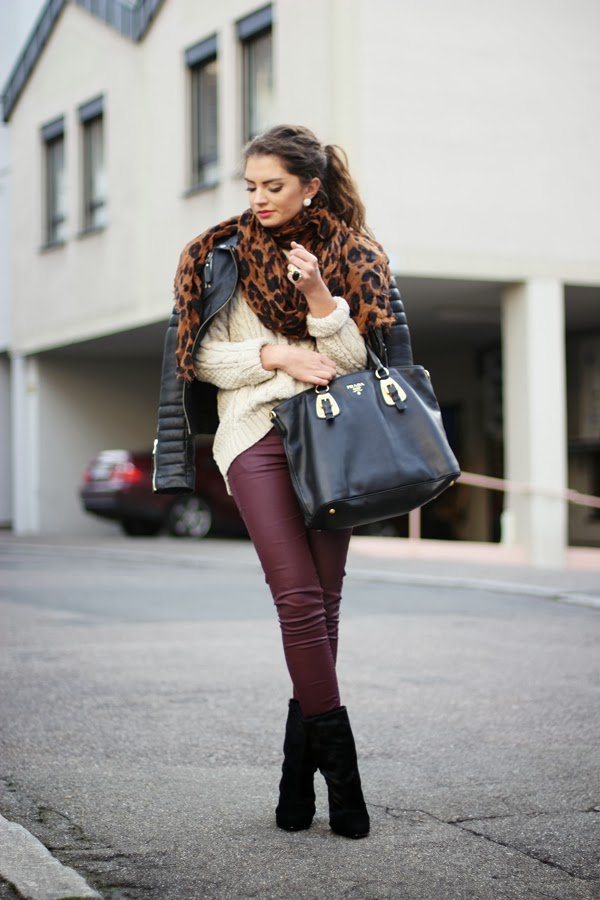 source
Drape your scarf over any top to add elegance to the look
You can wear your scarf over any top you wear. Most women wear them over a coat. But, you can wear it over a jacket too. Choose a sportier one in this case. For sunnier winter days, you can wear your leather jacket, and then add it over the look to provide yourself more warmth and to add a touch of elegance to the look.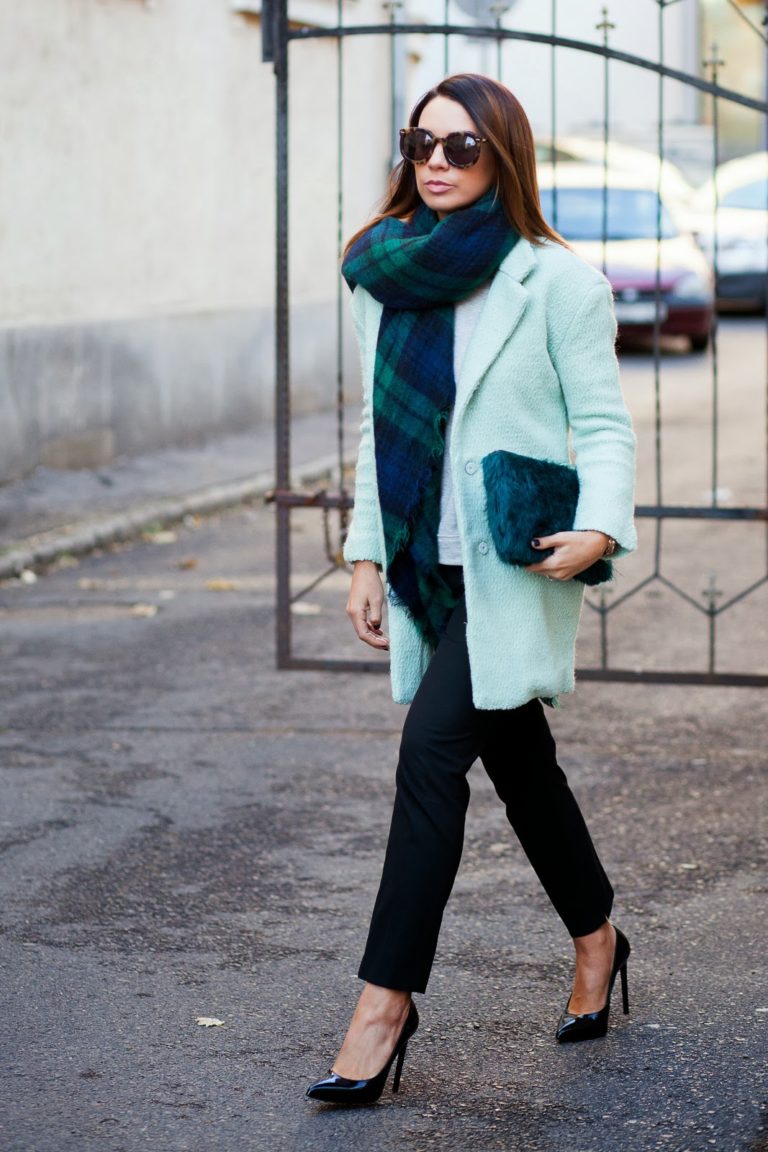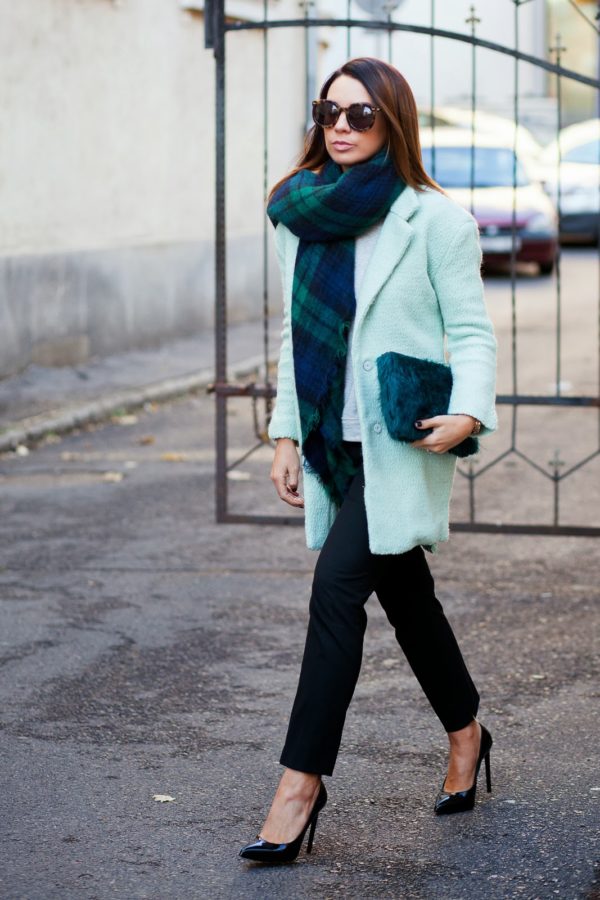 source
Tassel fringes will add some deliciously cozy texture to the look
Tassel fringes are so typical scarves endings that it is not a surprise that most women think about them when they first hear scarf. These decorative endings will add a deliciously cozy texture to your winter look.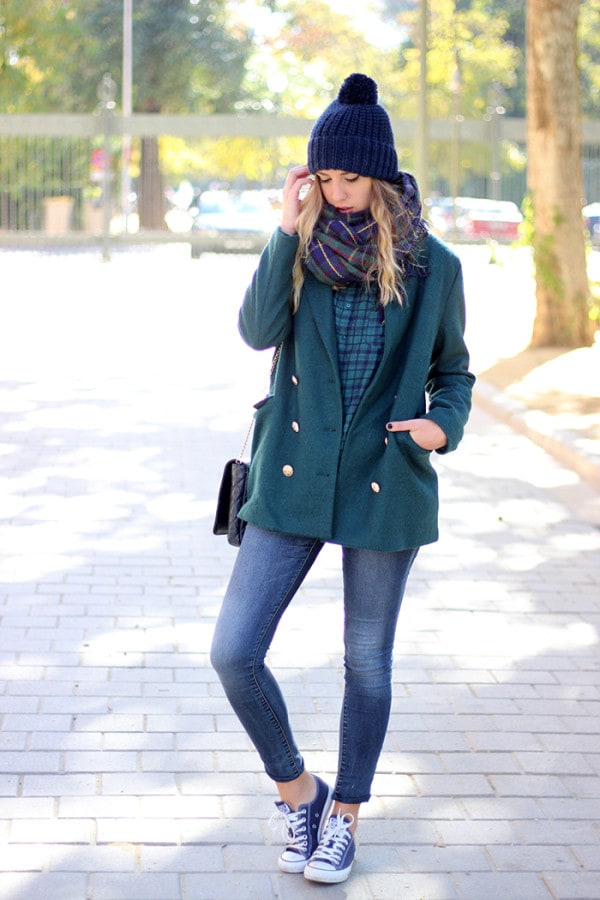 source
Get playful with a two-toned oversized scarf
If you can't decide on one color that you want for your scarf, you can always choose one in two or even more colors. Or, there is always an option to wear two different scarves in one outfit. All you need to consider in mind is to choose ones made of the same fabric. On the Internet, you can find tons of different ways to tie them together and make them feel and look like one.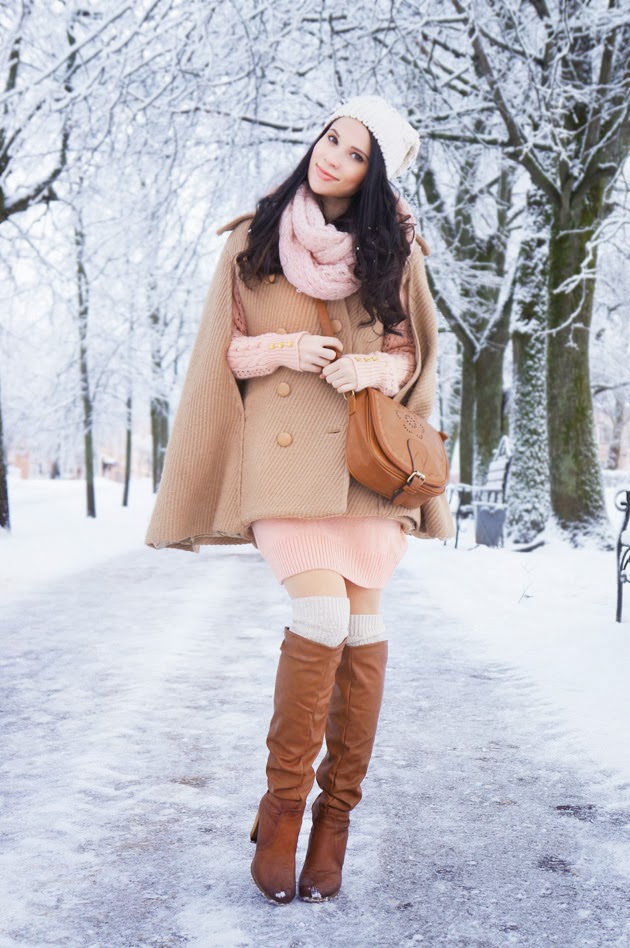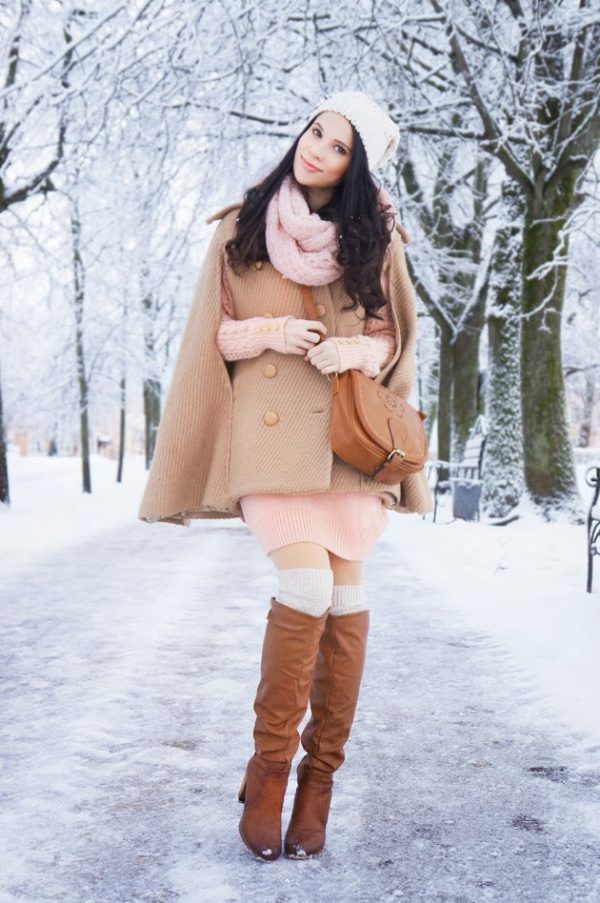 source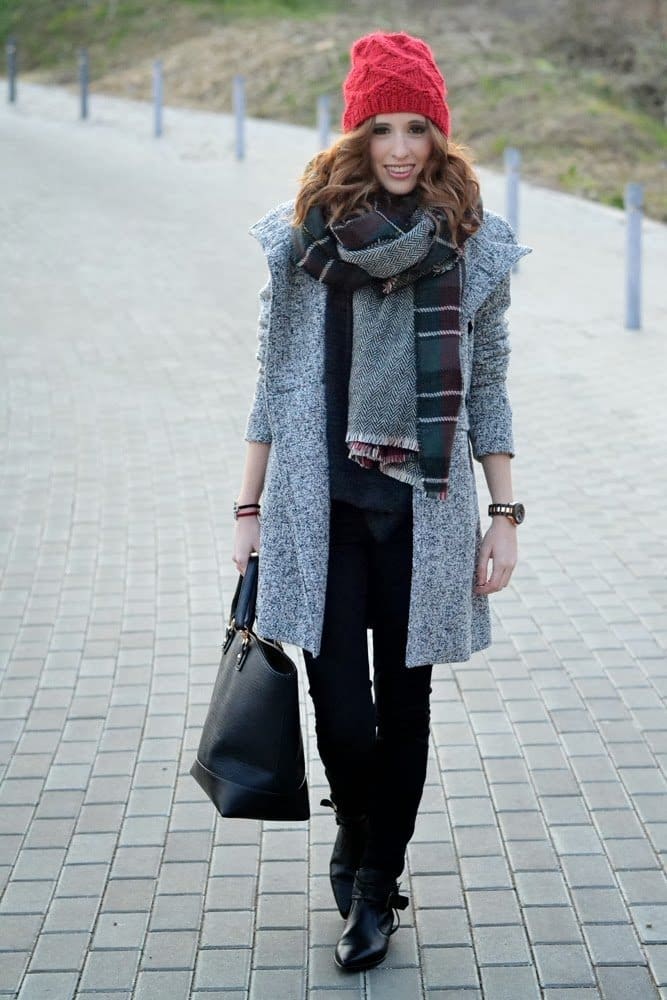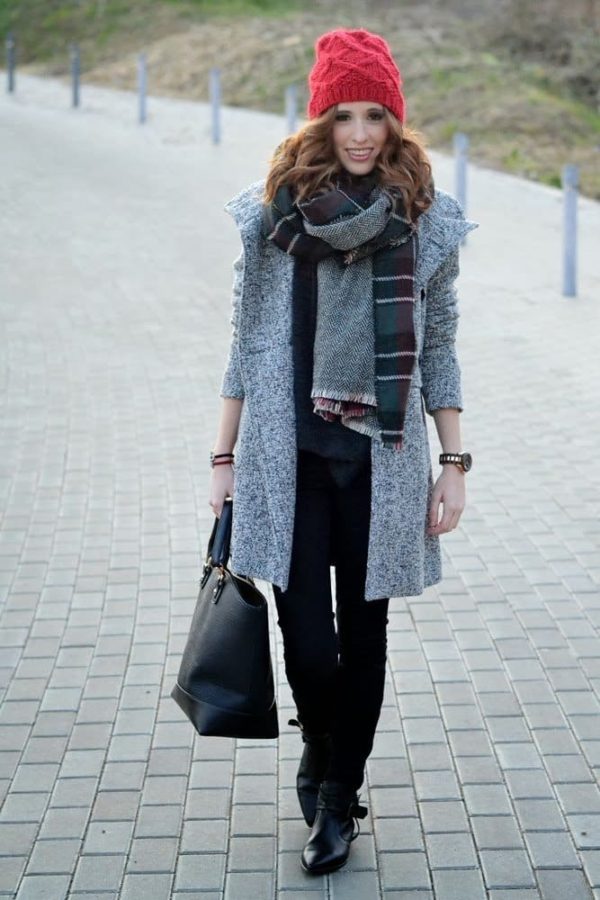 source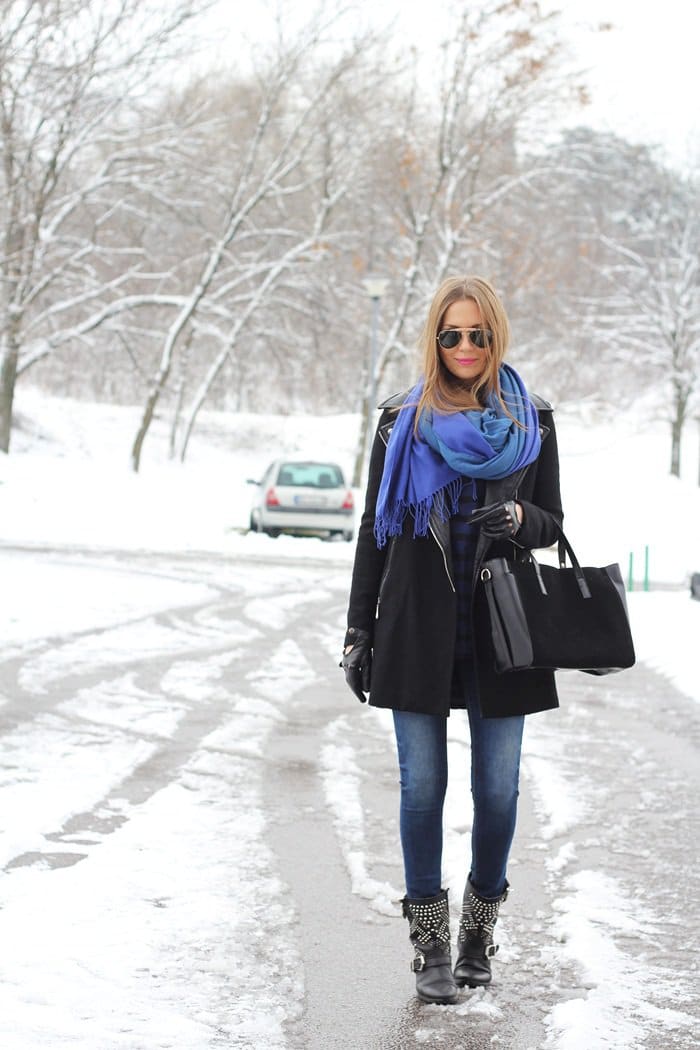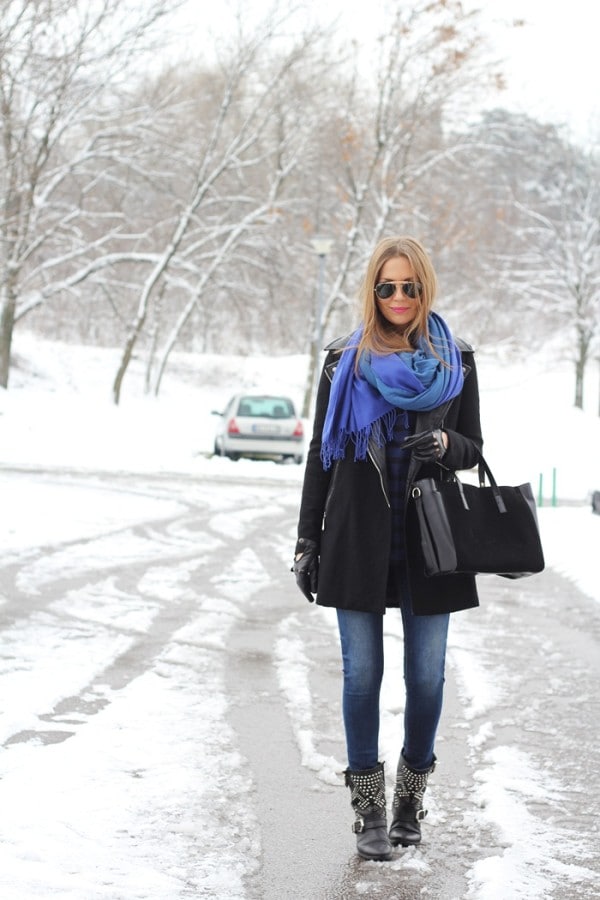 source
Use it as a mask when it is too cold outside
We hope that the times of wearing face masks are far behind us. With the pandemic coming to its end, the face masks are going into history too. But, winter weather is still here, so you may need some face protection from the wind and the coldness. And, what better accessory to use for this purpose than a scarf?  You can always wear it over your face to protect it from the cold weather outside.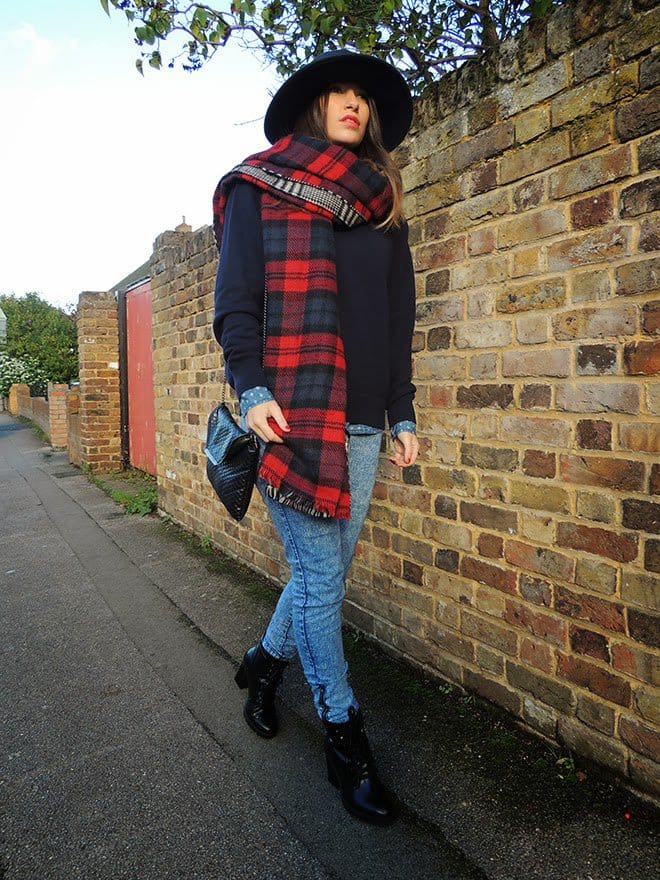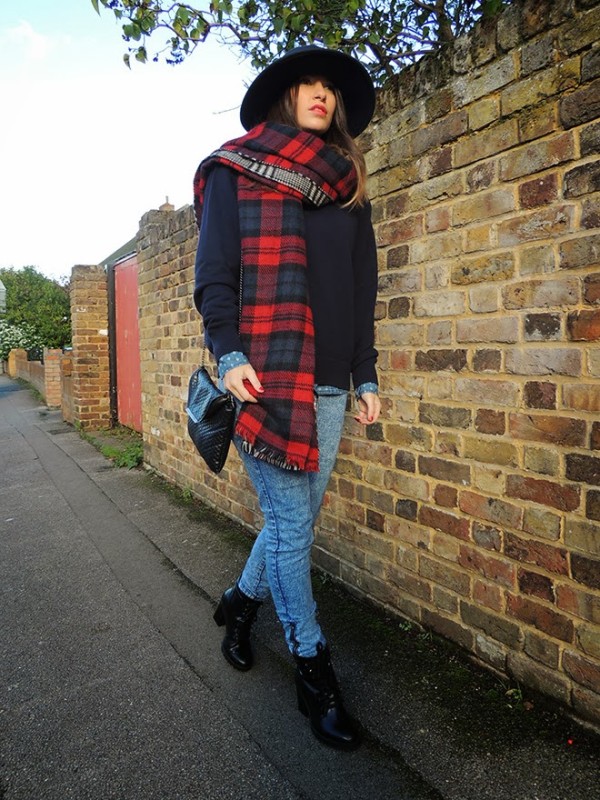 source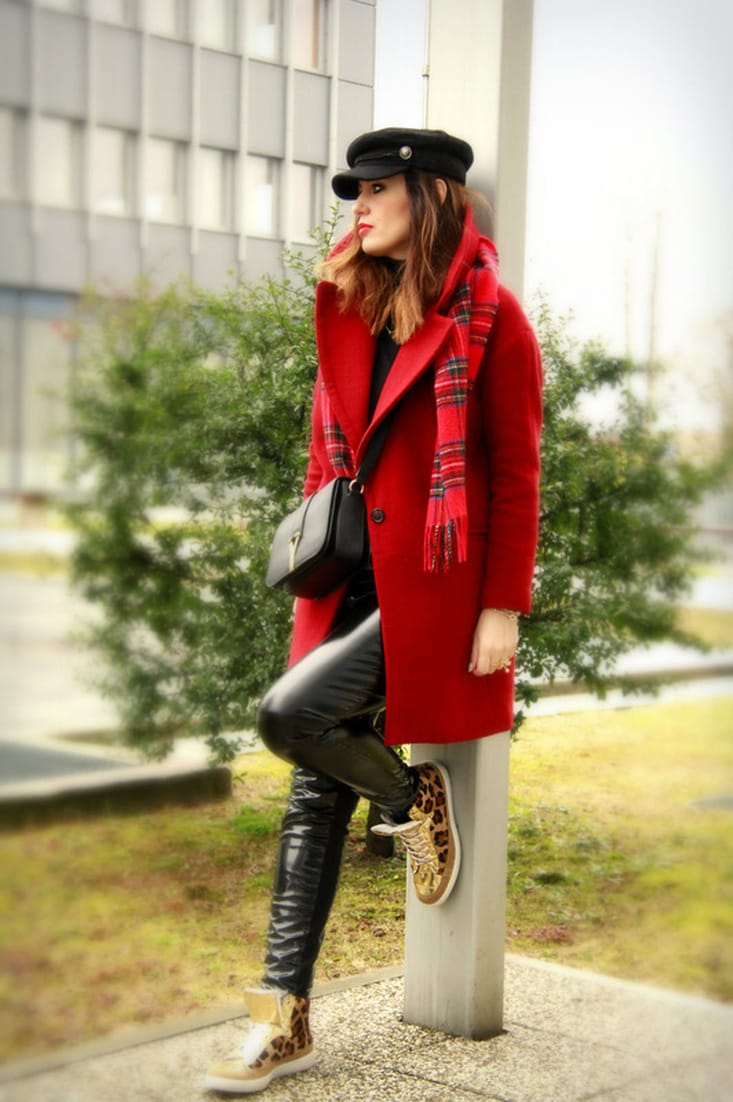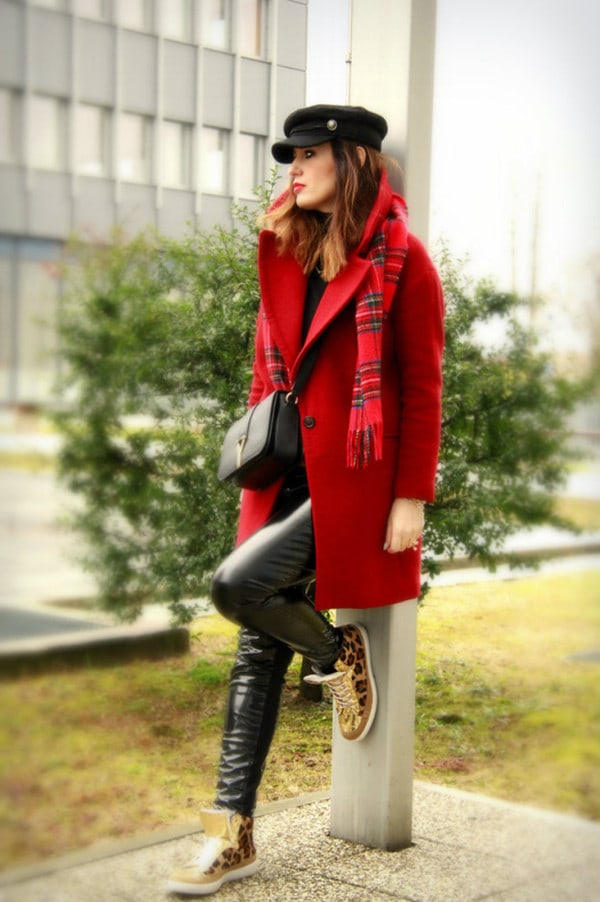 source
Turn your knit sweater into a scarf
Do you have no scarf in your winter wardrobe yet? Don't worry at all! You can always turn one of your knitted sweaters into a decorative scarf. Wear it over your shoulders and add a touch of sophistication and elegance to your attire. Layer it over a turtleneck or a button-down and add your leather jacket or coat over it. Voila, problem solved!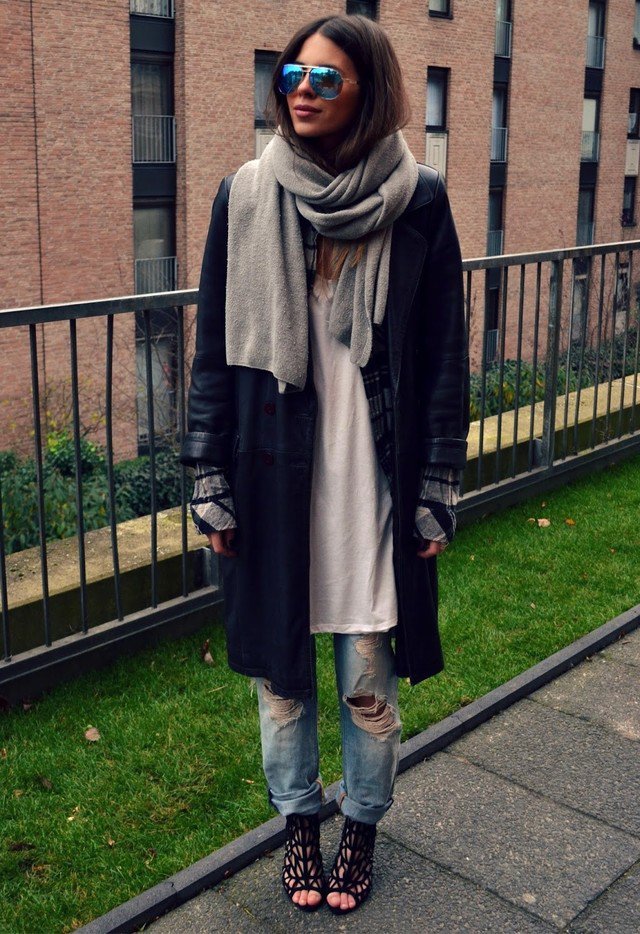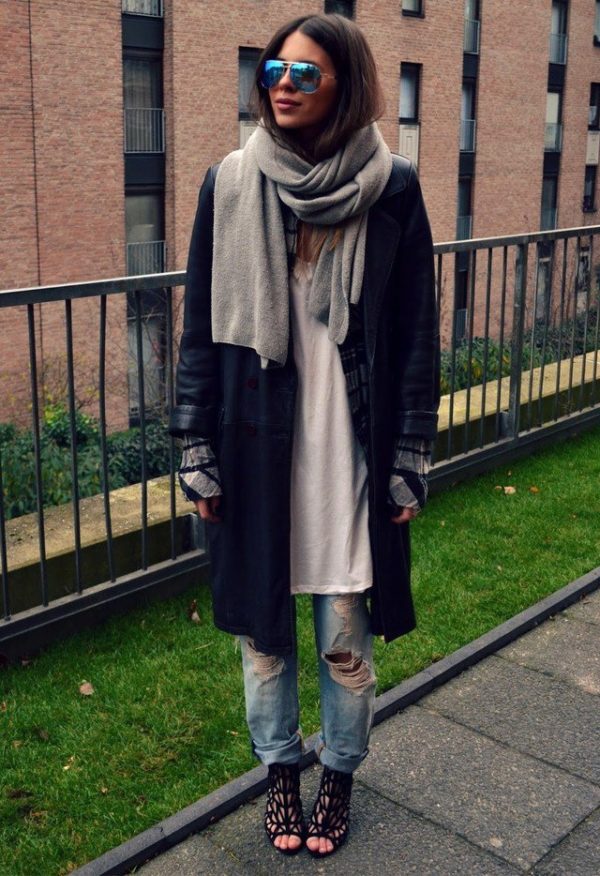 source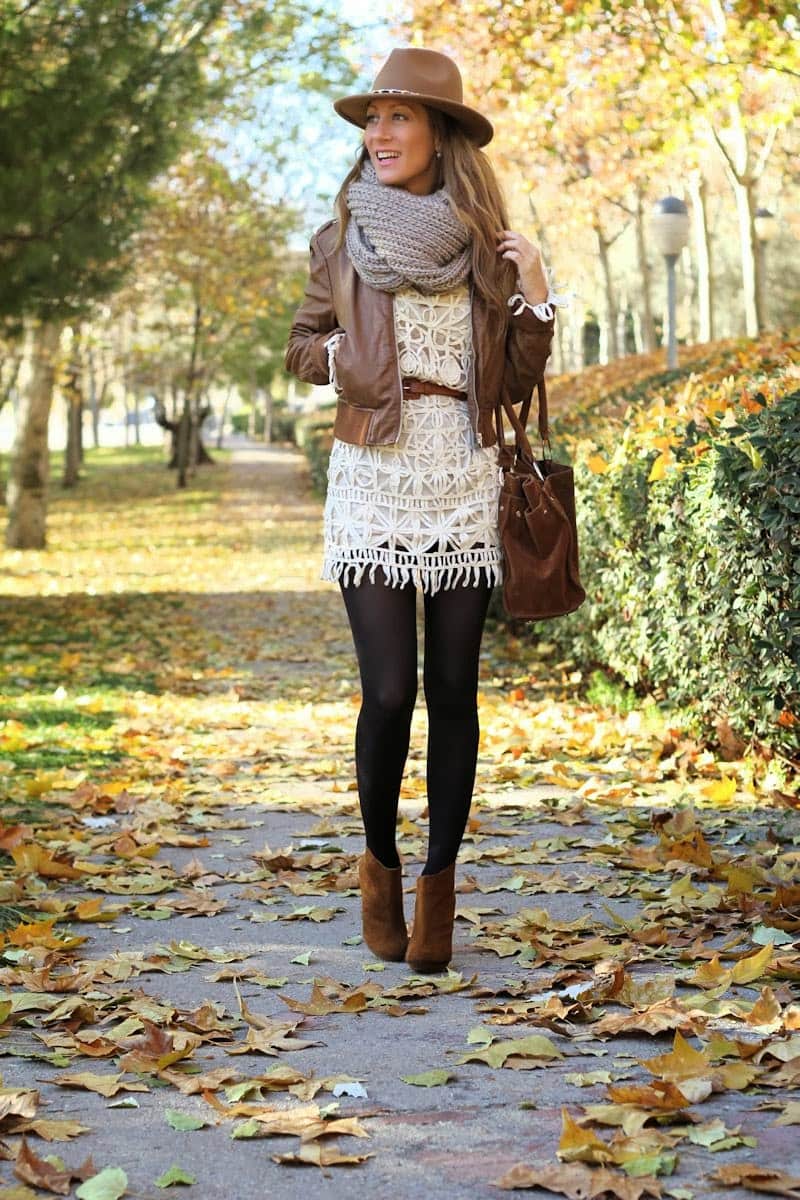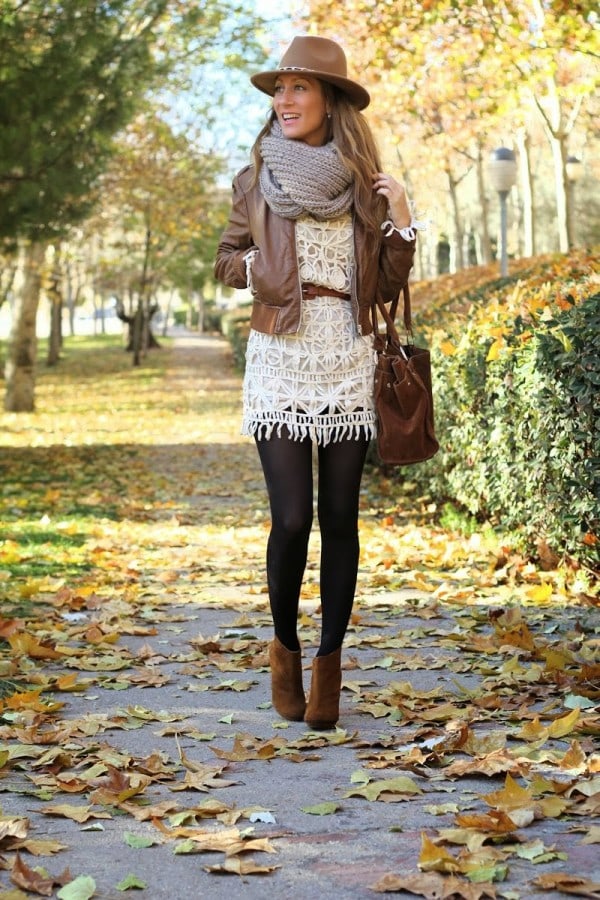 source