You have tried so many times to style your hair into a bun with a sock, but you have got bored, ha? Or you have so tiny hair and you cannot always cover the sock with enough hair, especially when the sock is in different color then the hair. So, we do not blame the using of sock when styling a hair bun, but we realized that sometimes it can be so frustrating when it would not come out as we wanted to look.
We suggest to you some tips and different ways how to style your bun, and it to look perfectly, massy and whatever kind you want. You will find some tips how to make the bun more voluminous, or to secure the bun of losing it. Also, you'll see the different types of hair bun, and depending of the strength and the length of your hair you can choose the perfect bun for your hair. But, enough talking, just check out the tips, and try to create your perfect bun without using a sock.
MASTER THE HALF BUN FOR YOUR HAIR LENGTH:
1. If you have long hair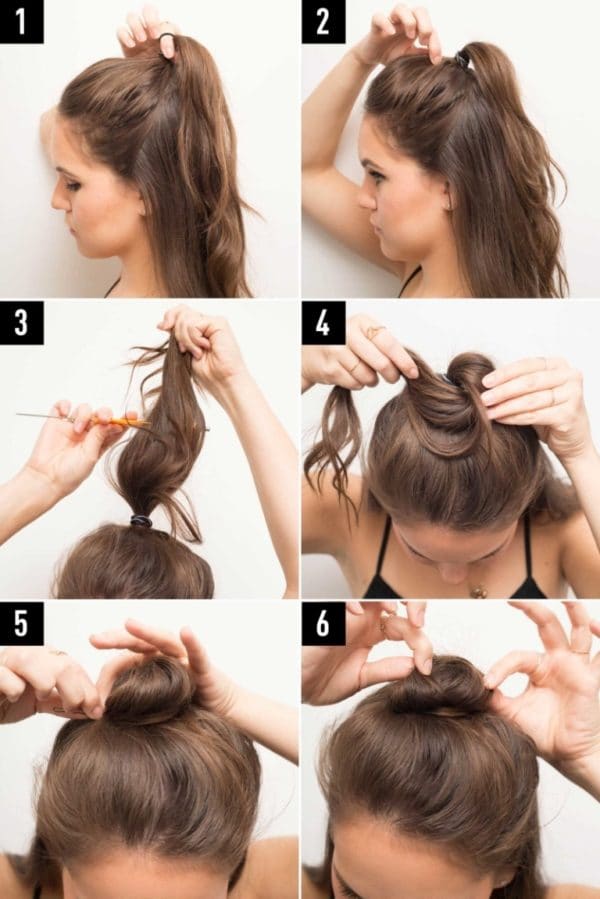 source
2. If you have short hair


 source
CREATE THE PERFECT HALF BUN FOR YOUR HAIR TYPE:
3.If you have thin hair: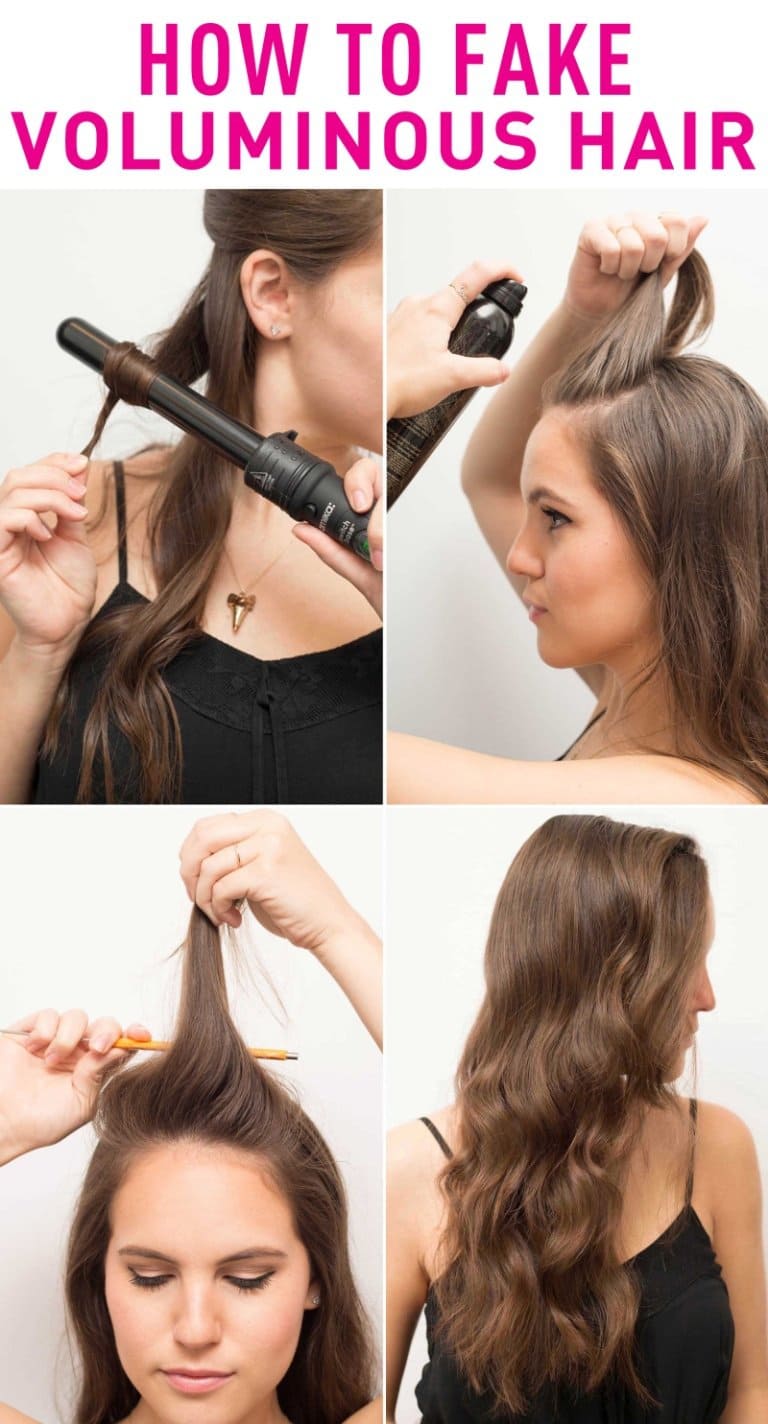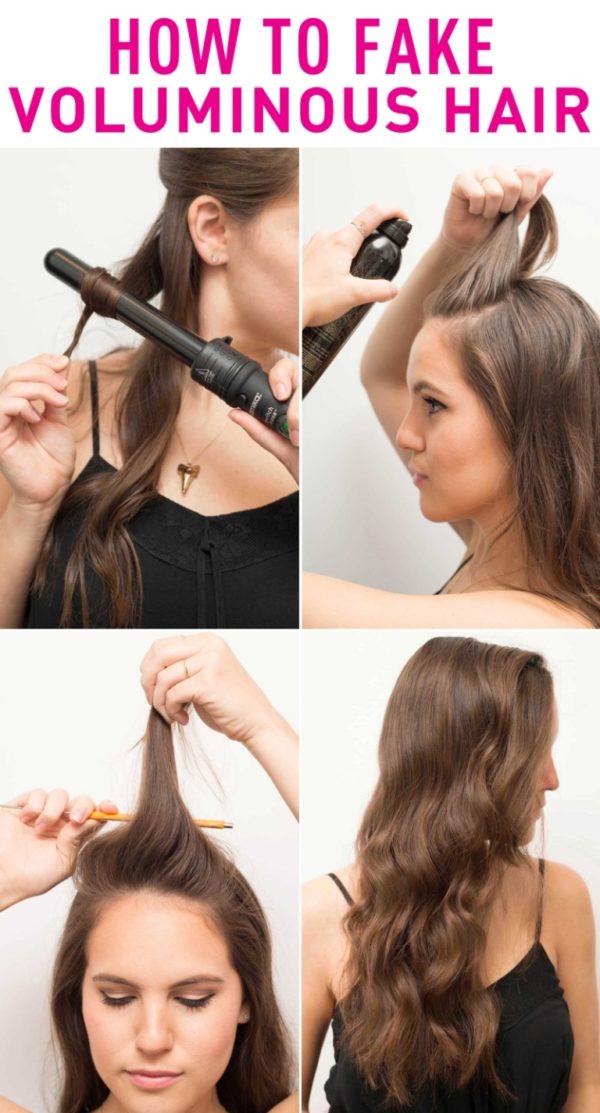 source
4.For full, wavy hair:

 source
5.If you have thick, curly hair and you want a super-tight bun


 source
6.For a fuller, looser bun if you have thick, curly hair


 source
7. If your hair is straight and has trouble staying in a style


 source
COOL TIPS AND TRICKS OF THE HALF BUN TRADE:
8. Switch up your part to go from cool girl to ladylike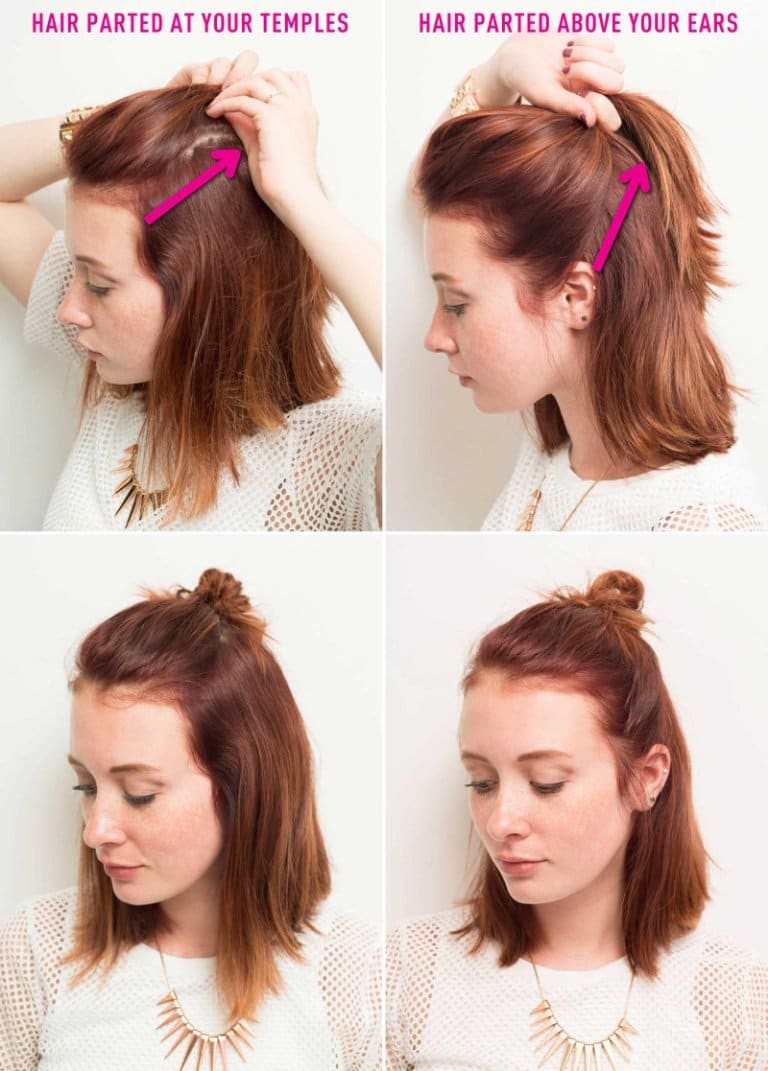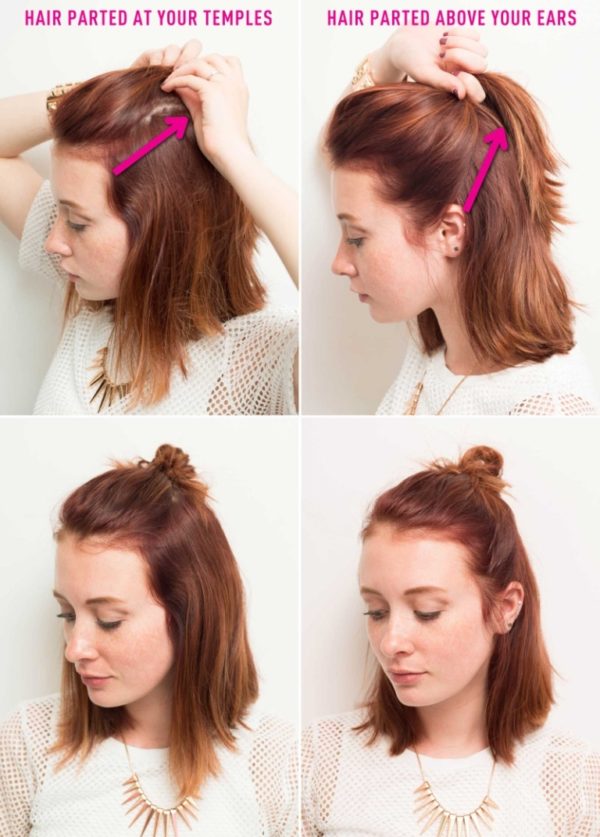 source
9.Play with the positioning of your half bun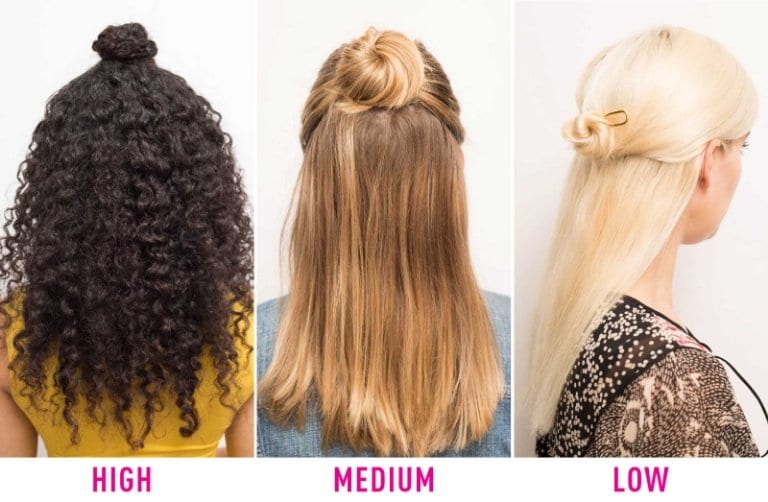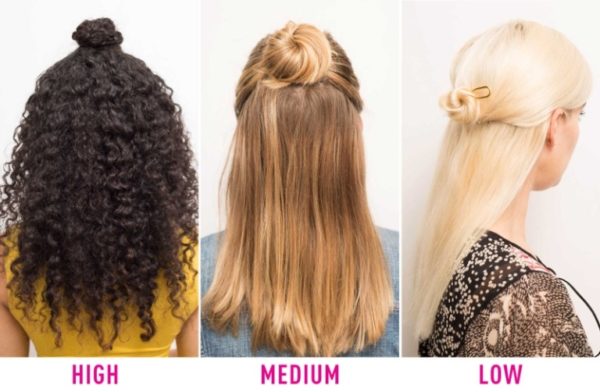 source
10.Use extensions if you want to make your bun look bigger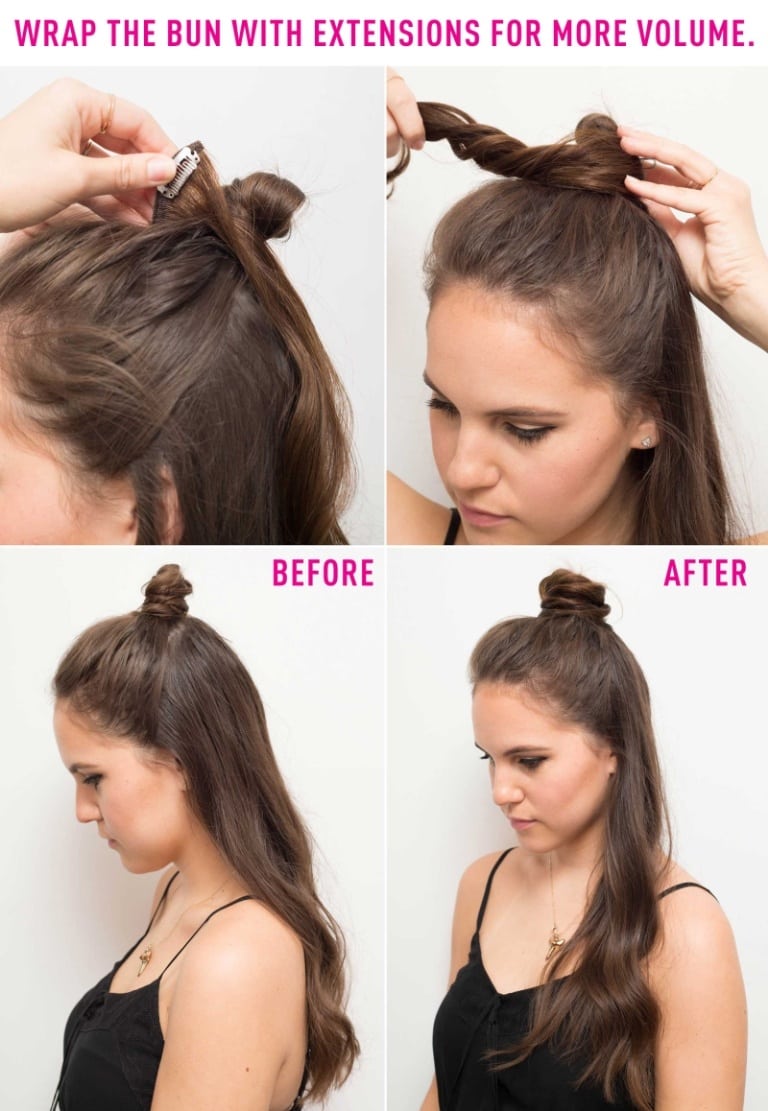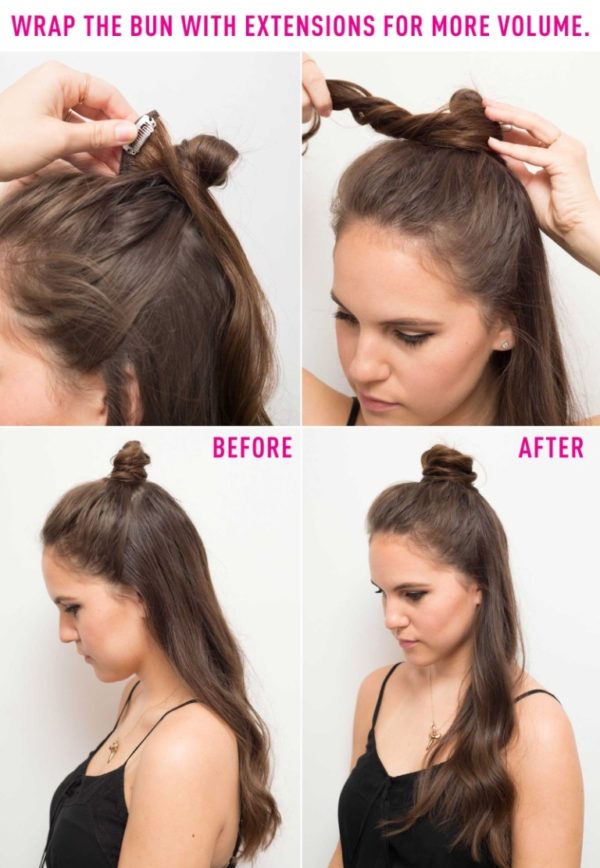 source
11.Fill in bare spots with a little eye shadow in the same shade as your hair to hide an obvious part.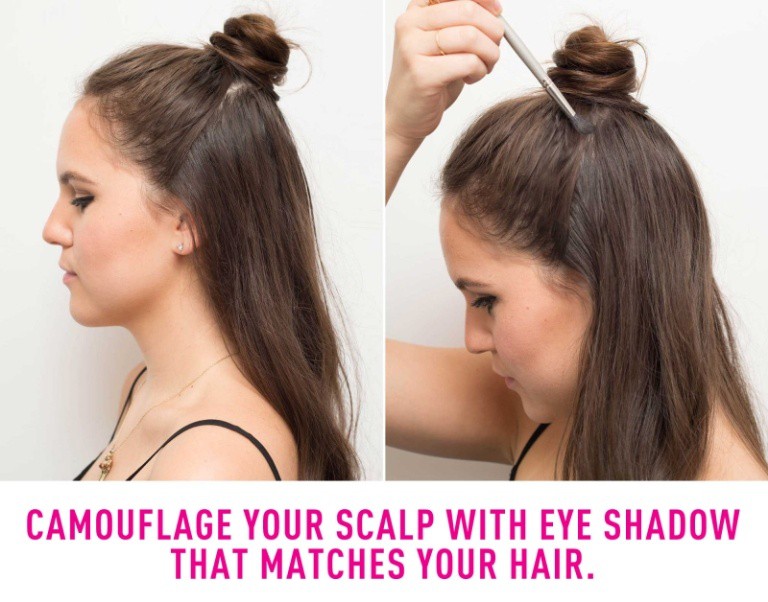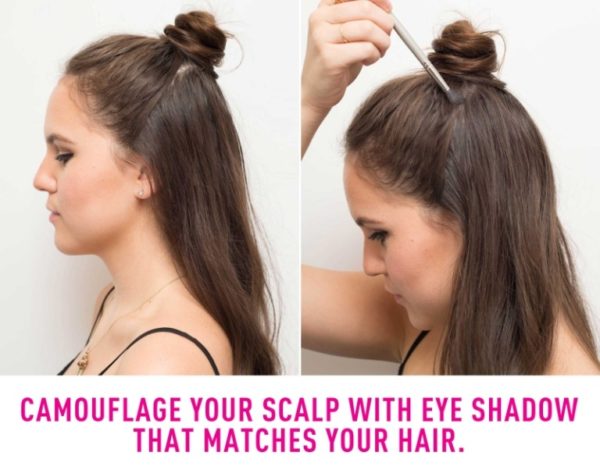 source
HALF BUN LOOKS YOU'LL LOVE:
12. If the ends of your hair are straight, blunt, and keep popping out of the bun, try curling them first.


 source
13. If you want your ends to stick out for a messier finish


 source
14.Try a braided half bun


 source
15. Fake fuller hair (or just switch up your usual half bun style) by giving yourself a loose "knot bun."


 source
16. Twist your hair into a baby low bun for a sleeker look


 source