A wedding dress expresses your personality and style; therefore, choosing a perfect dress that complements your body shape and makes you feel comfortable and beautiful on your wedding day is essential. When choosing a wedding dress, be open-minded. The dress you fantasize about may be different from the one you end up buying. Try different styles and be open to newer styles. You may be surprised at what you end up choosing. This article highlights the key points to consider when choosing your wedding dress.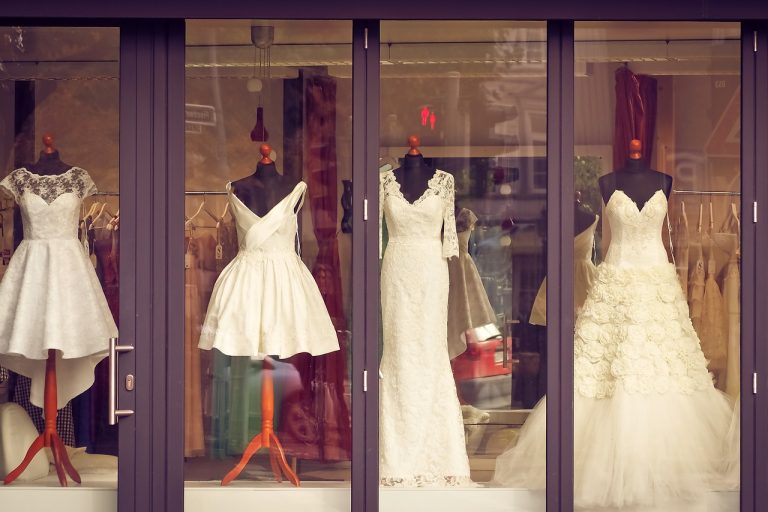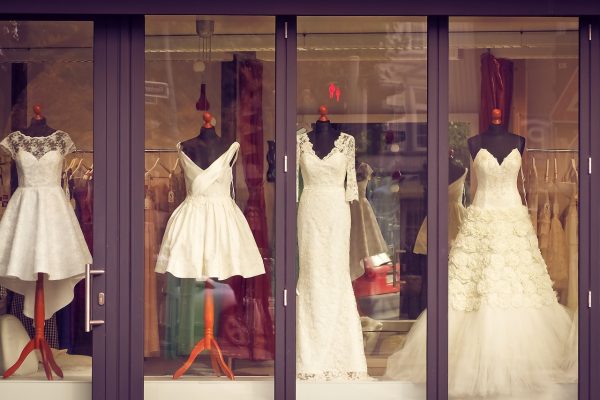 1.     Understand your Body Shape
Every person's body is unique. Before considering other factors, understand your body shape and go for a dress that flatters your figure. The most common body shapes are apple, hourglass, rectangle, pear and inverted triangle. Research your body shape and understand what styles, fabrics, and cuts suits you the best. You definitely want to settle for a dress that accentuates your best features and makes you feel beautiful.
2.     What is your Budget
Wedding dresses are available at different prices. It is essential to set a budget when choosing your wedding dress. Weddings can be extremely expensive, and spending too much on a dress can put a dent in your expense. Have a realistic budget and stick to it. You will find a beautiful dress within your price range.
3.     Accessorizing
Accessories can add a personal touch and elevate your wedding dress. Consider adding jewelry or a sash to the dress. You can add some freshwater pearls to your wedding dress to make it sophisticated and classic. Remember that less is often more, and you want to have only a few accessories on your dress.
4.     Trends and styles
Before shopping for a wedding dress, get to know the latest trends. Look for inspiration from bridal magazines or social media. Select the styles that appeal to you and have them when shopping for the dress. This will give you ideas of what you want to settle and help you communicate your preference. It is always good to have something in mind to avoid confusion when you get to the wedding dress boutique.
5.     Choose the Right Fabric
Fabric plays a significant role in how you look and feel. Some wedding dress fabrics include; chiffon, satin and lace. Each fabric is unique. Choose a fabric that complements your body type and the style of your wedding. The fabric should make you feel comfortable without doubts about your look.
6.     Consider the season and venue.
Seasons and your wedding venue are crucial factors when settling for a wedding dress. If your wedding is during winter, you will want to get a dress with sleeves to keep you warm. If your wedding is in an open place, you will want to choose a lightweight dress.
7.     Shop at Bridal Boutiques
At bridal boutiques, you will get a wide selection of wedding dresses and will get a personalized shopping experience. Give yourself enough time to try multiple boutiques and try different styles to find a perfect wedding dress. Be open-minded to try styles you've not considered before. A dress may fit you better and make you look more beautiful than it looks on the hanger.
8.     Alterations
It is rare to find a wedding dress that is perfect for you. Alterations are common and are made to ensure a perfect fit. When shopping for a wedding dress, consider the cost of alterations and the time needed to finish the adjustments. Let them, even if it means getting multiple alterations for a perfect fit. The goal is to have the best wedding dress.
Final Thoughts
Choosing a wedding dress is a personal and exciting experience. By keeping in mind the factors mentioned above, you will get a perfect dress that will make you confident and beautiful during your big day. You will get a lot of advice while shopping for your wedding dress. Have your support system with you. You can carry along a friend who will give you honest feedback and guide you in considering all factors. Don't settle for less; settle for the best to elevate your style and personality!