If you haven't done your shopping list for this fall, don't miss to insert some essential staples for a chic look. A fall wardrobe is a collection of pieces that reflect the season's styles, textures, and colors to create stylish looks. Your fall wardrobe essential staples should be trendy and versatile enough so that you can easily style many different outfits with them. The right fall clothes are made of quality fabrics that will provide you with coziness and warmth. In this article, we are listing some of the fall essential staples that you must have for styling the most mesmerizing fall outfits.
When it comes to fall essential staples, remember to keep to basic pieces in neutral shades. Fall, with its both cold and warm days, offers you many chances to try different looks. You can't go wrong with some summer looks during warm fall days, as well as you can't go wrong with styling some winter looks when the temperatures fall too low. To inspire you with some chic outfit ideas for this fall, we have made a selection of the essential staples for your fall wardrobe. These outfits below will teach you how to rock the most eye-catching attire for this autumn. We leave you to enjoy the gallery!
Wide-leg pants
Skinny jeans are the favorite choices for modern women. But, these fall wide-leg pants have found their place both on the runways and the street style fashion. More and more women style wide-leg pants in some ensembles that really make them stand out from the crowd. Bell-bottom jeans as many designers call them are so comfortable and chic. They are a perfect base for styling both casual and formal outfits. Professional women who need business causal outfits will definitely adore styling wide-leg pants in a tartan pattern with a matching jacket. For more formal looks, keep to the basics like black and white outfits. If you haven't these essential staples in your closet yet, don't wait anymore and get a pair (or a few pairs) of them immediately.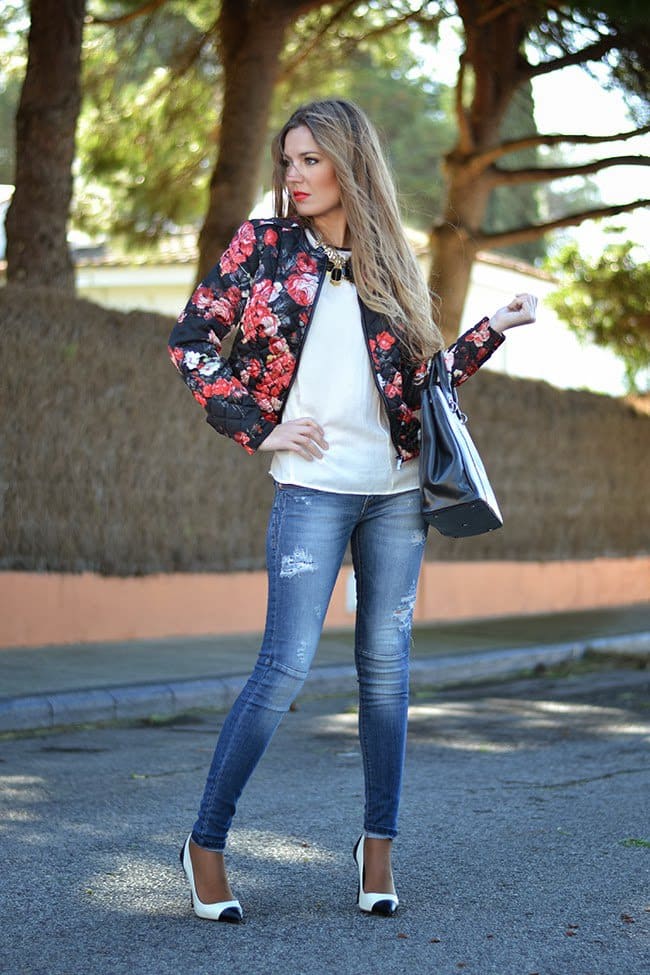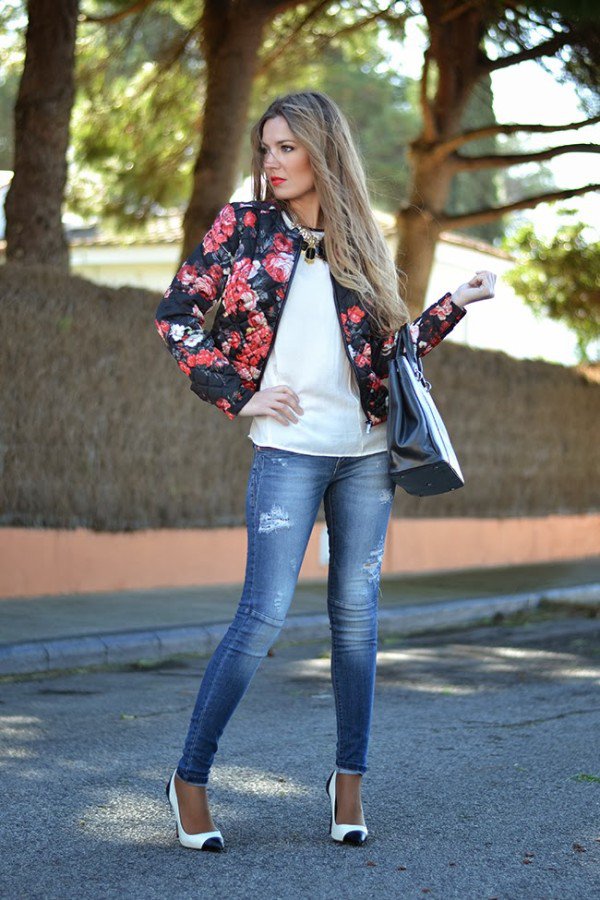 source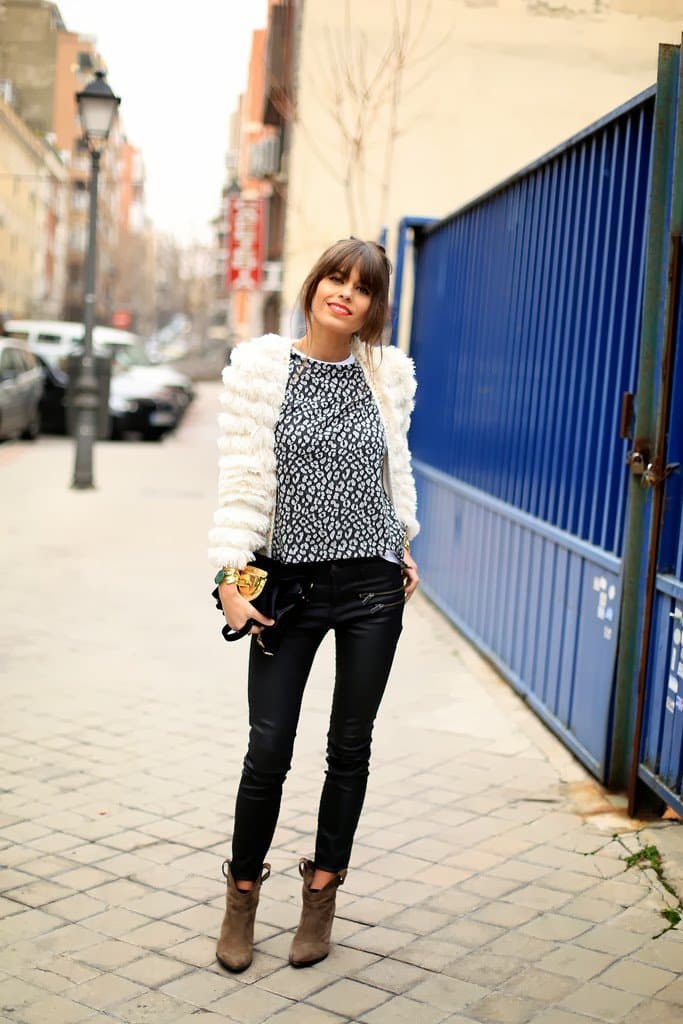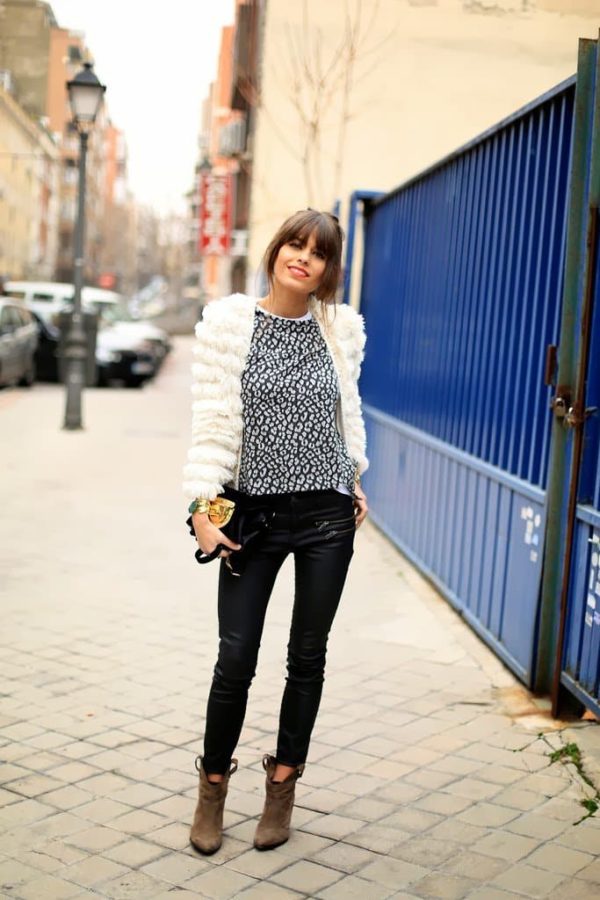 source
Suede or leather jacket
No list with the essential staples for fall will be complete without the timeless leather jacket. Suede jackets are also very popular this fall. If you want to rock some casual fall looks then pair your suede or leather jacket with a cashmere turtleneck, skinny jeans, and a matching handbag. Such an outfit will never be out of style.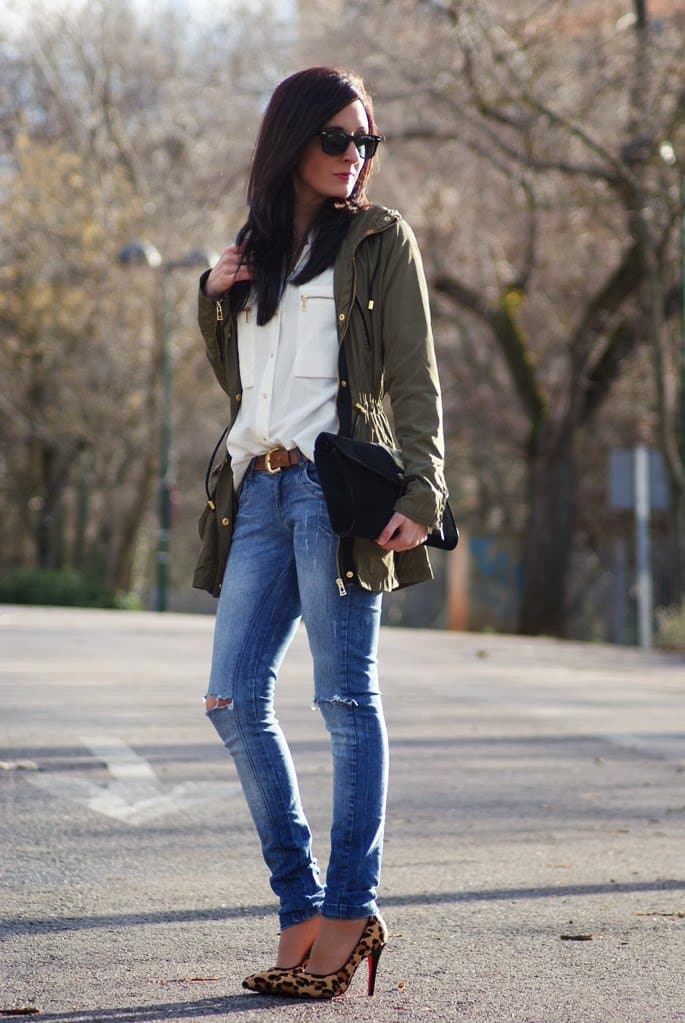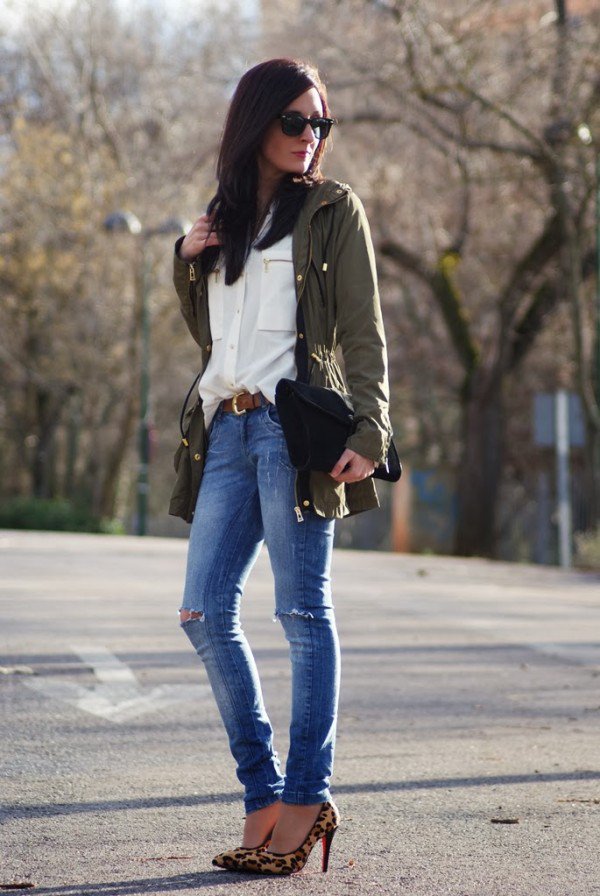 source
A shirt dress
Another on the list of essential staples for a chic look this fall is the shirt dress. It is a comfortable yet stylish option that more and more women choose for the fall season. You can wear your shirt dress with some open-toed boots or with chunky heels. Shirt dresses are perfect for styling casual looks. When the temperatures start to fall, you can pair your shirt dress with thigh-high suede boots and an oversized cardigan. This way you will keep your casual yet fashionable style when staying warm too.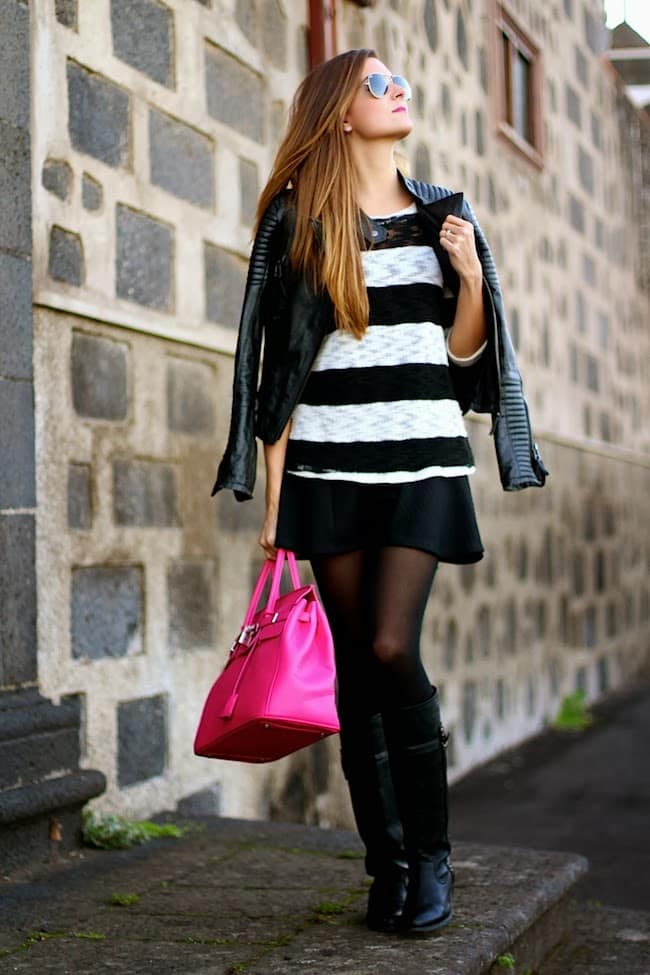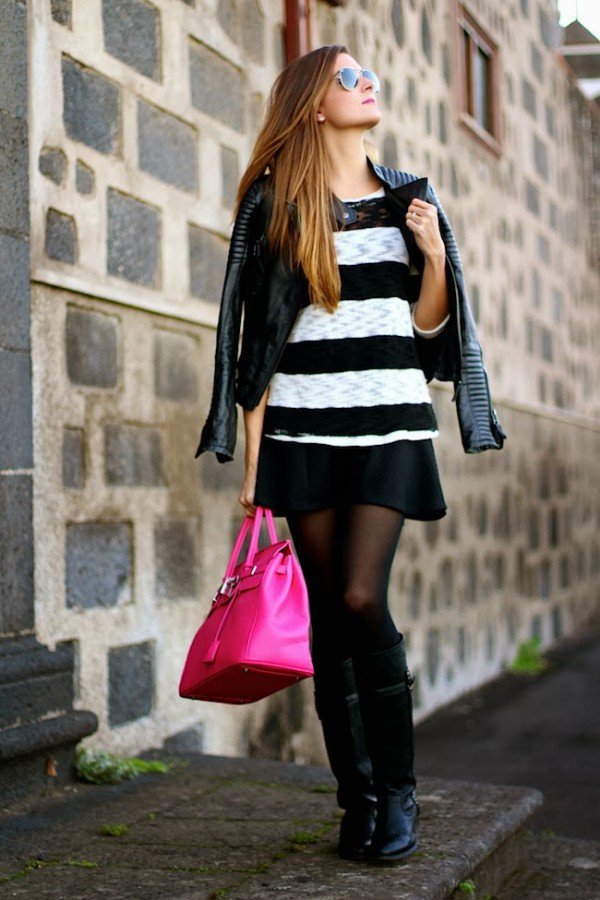 source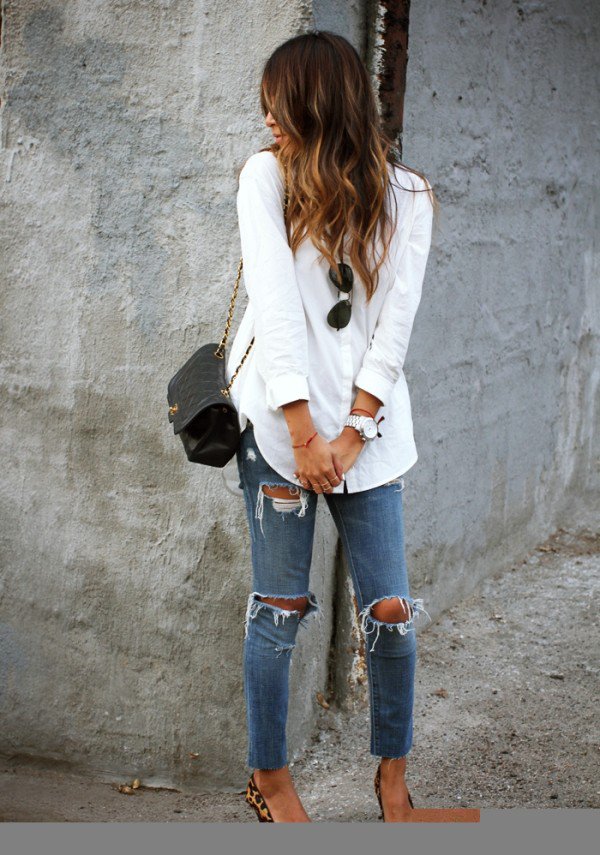 Leggings
There is nothing compared with leggings when it comes to comfort. These essential staples are a must-have for any season, but fall is definitely their season. Leggings are the perfect choice if you want to stick to casual and smart casual styles. They can be dressed up or down for a variety of outfit choices. Wear them with a shirt dress or with an oversized sweater. Over-the-knee boots are the best choice for styling warm leggings outfits. Add some eye-catching (read: bold) coat over to finish the look like a fashionista.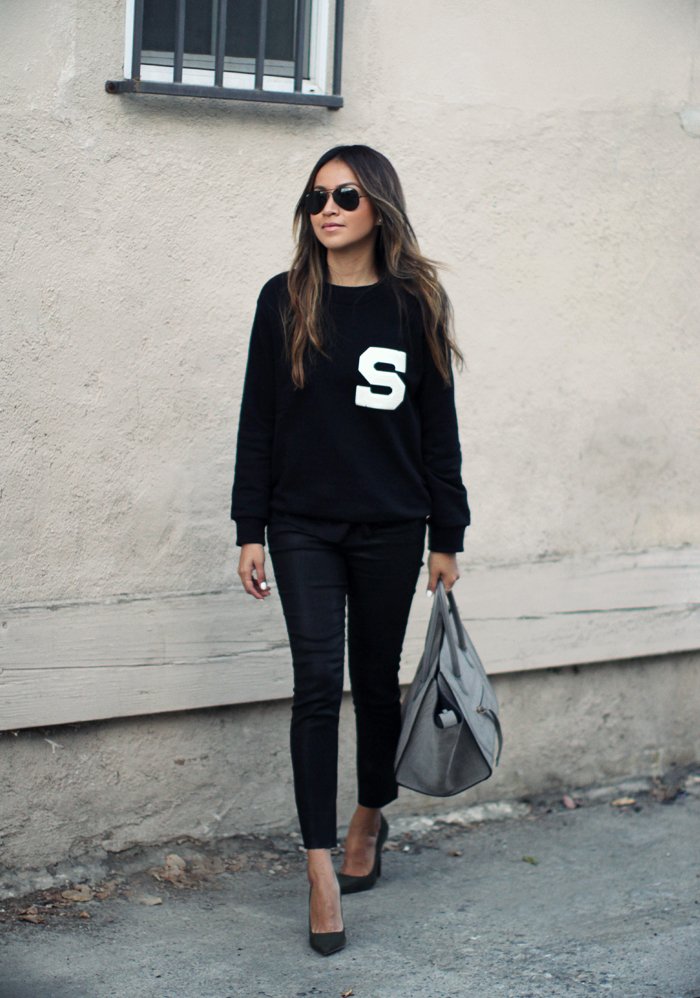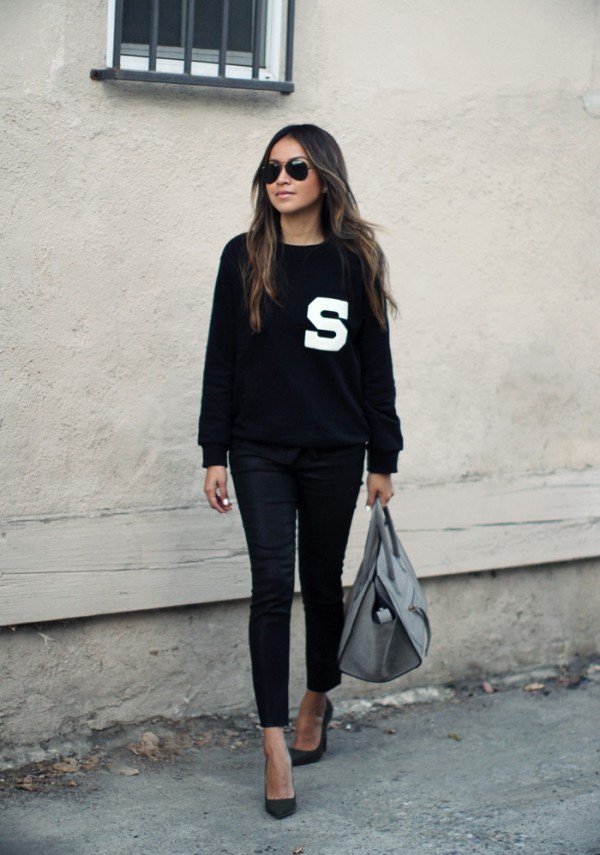 source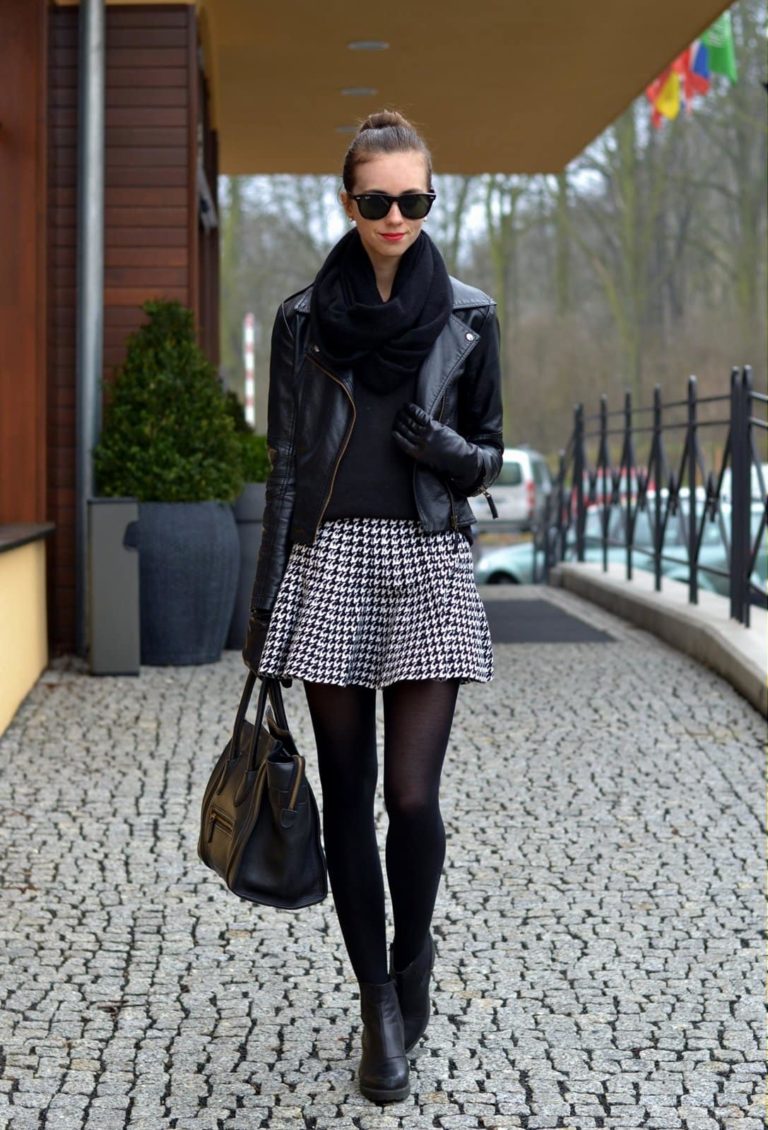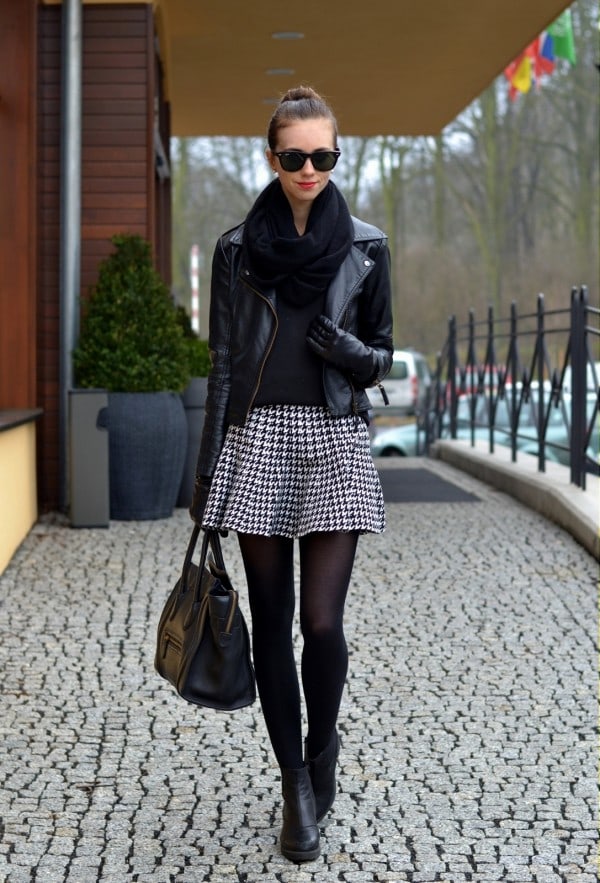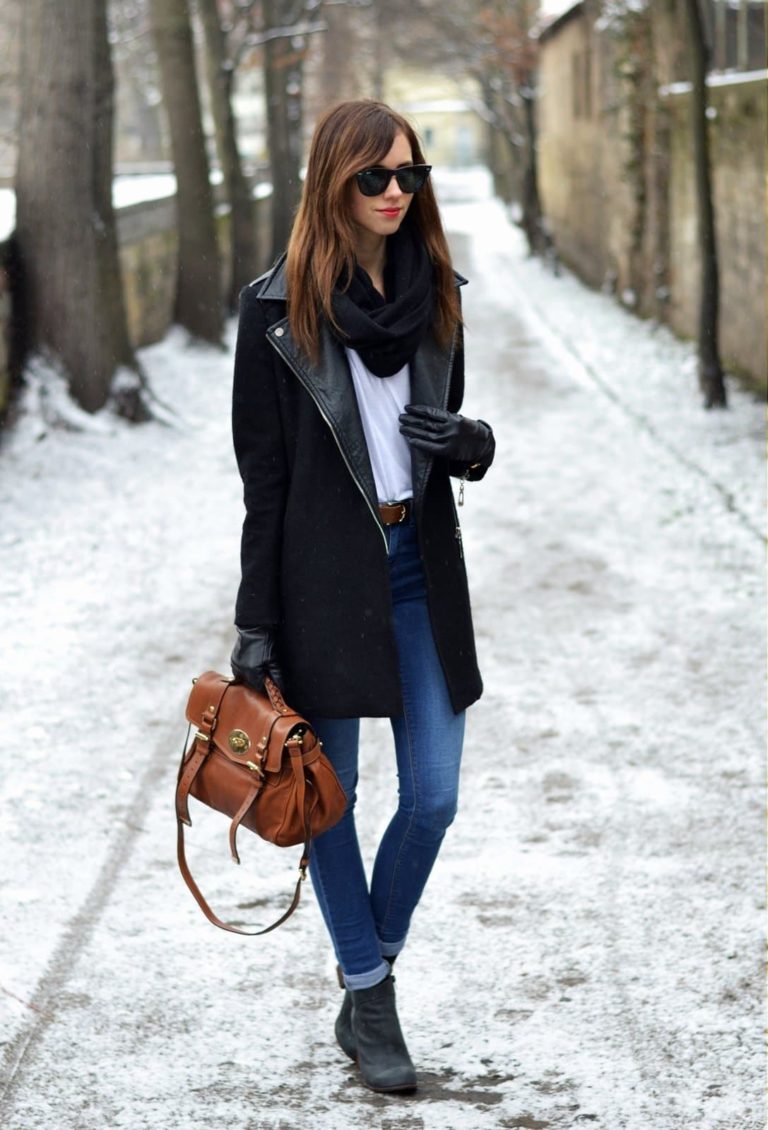 source
Dark jeans
Jeans are the must-have staples for every season. When it comes to fall, the best is to choose some jeans in darker shades of denim. Dark jeans are the perfect item for your closet that will make the transition into fall easier for you. You can always wear your darker jeans with a neutral-colored top. Black, white or grey tops can perfectly suit your dark jeans. Also, if you dare to create some more statement looks, you can pair your dark jeans with flannel tops in more daring shades. Chocolate brown, olive green, burgundy, or burnt orange are only a few of the options available out there.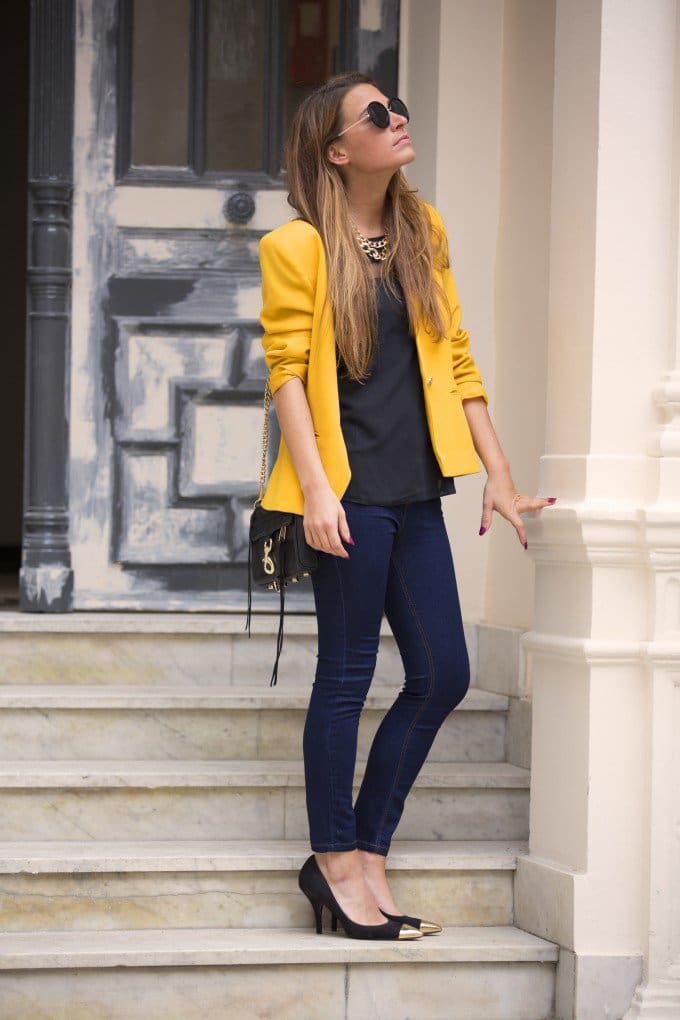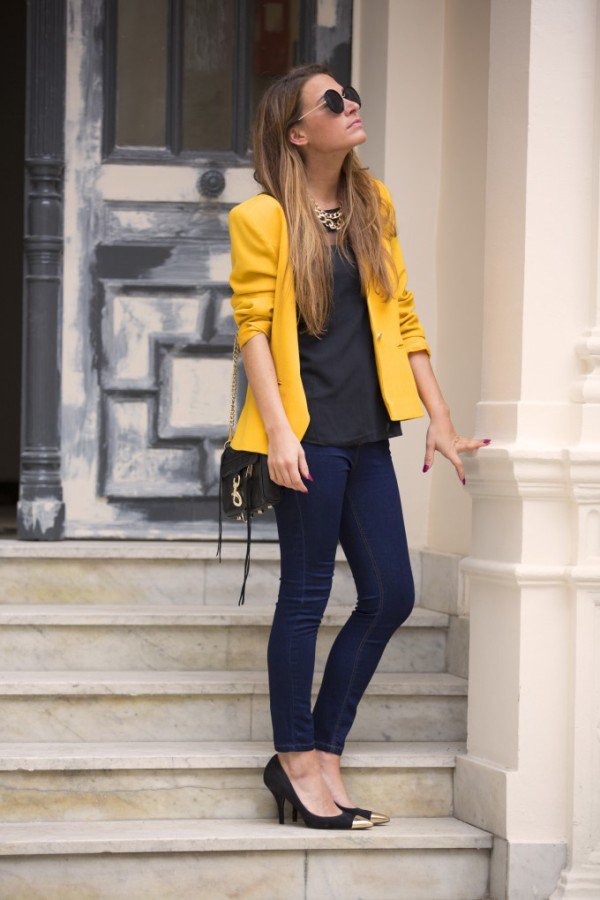 source
Cotton sweater
The list of fall essentials staples can't pass without the timeless cotton sweater. It is a comfy and cool wardrobe must-have during colder autumn months. The bet would be if you choose a knit pattern. They came in so many colors that you will definitely find your favorite one. White or black sweaters are the right choice for styling fall outfits, and every woman should have a pair of them in her closet. For women willing to experiment with colors, we recommend bold and bright shades of sweaters that will be very popular this fall/winter season. You can easily pair your sweater with black leather leggings (which are also an absolute hit this fall) or with dark jeans.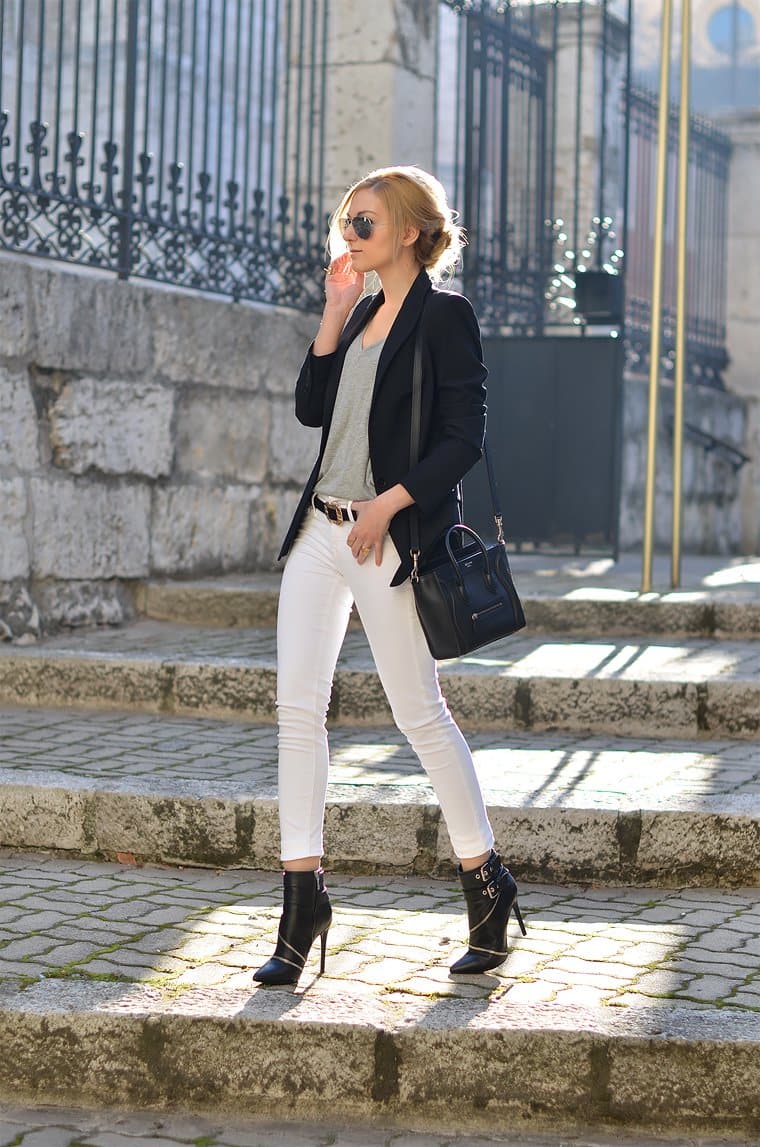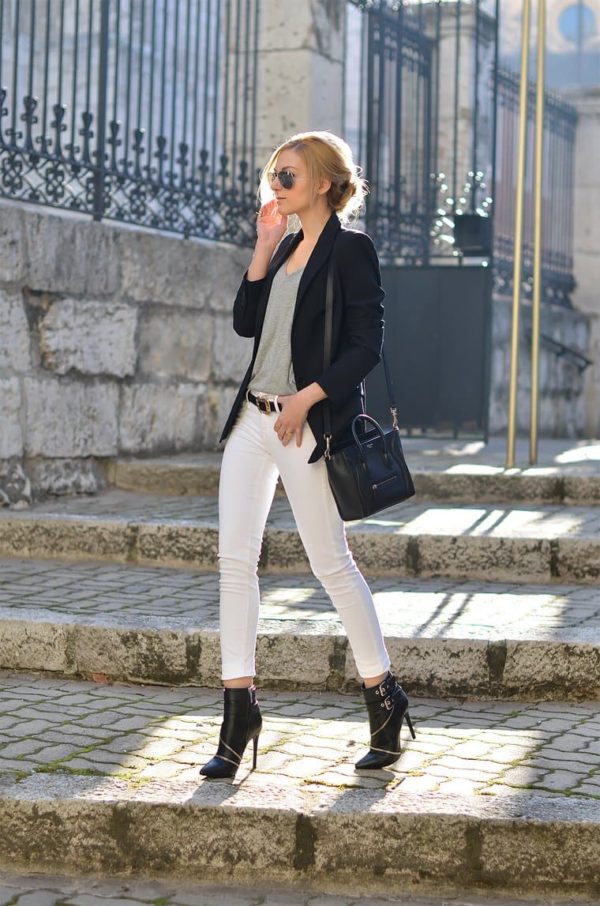 source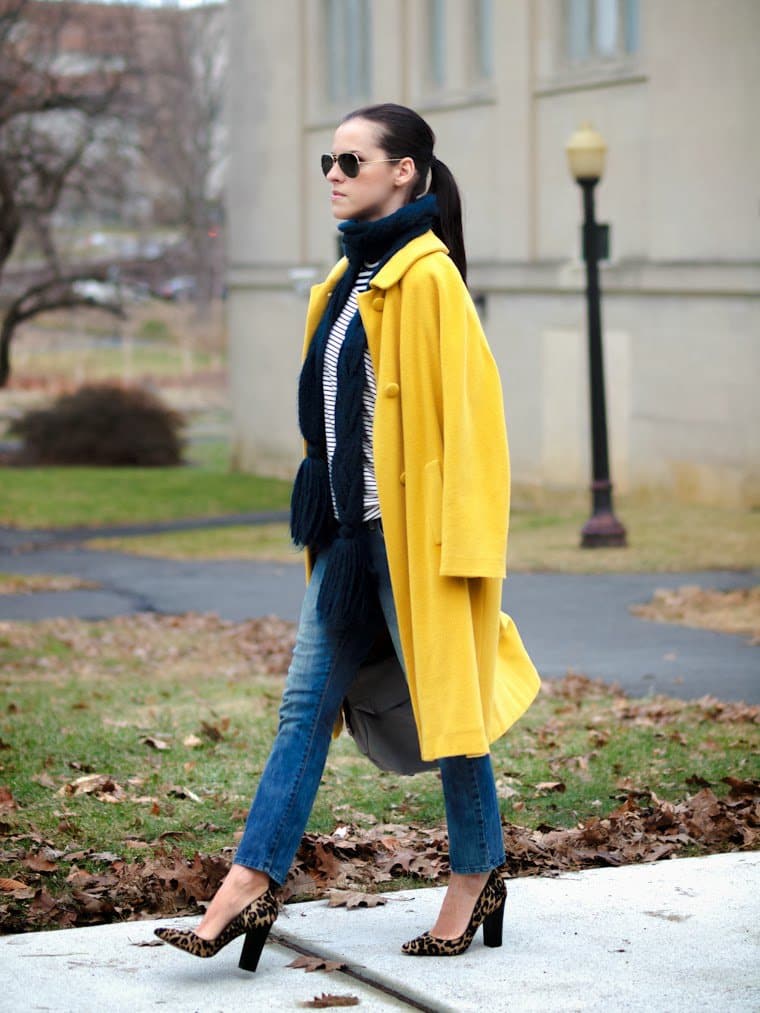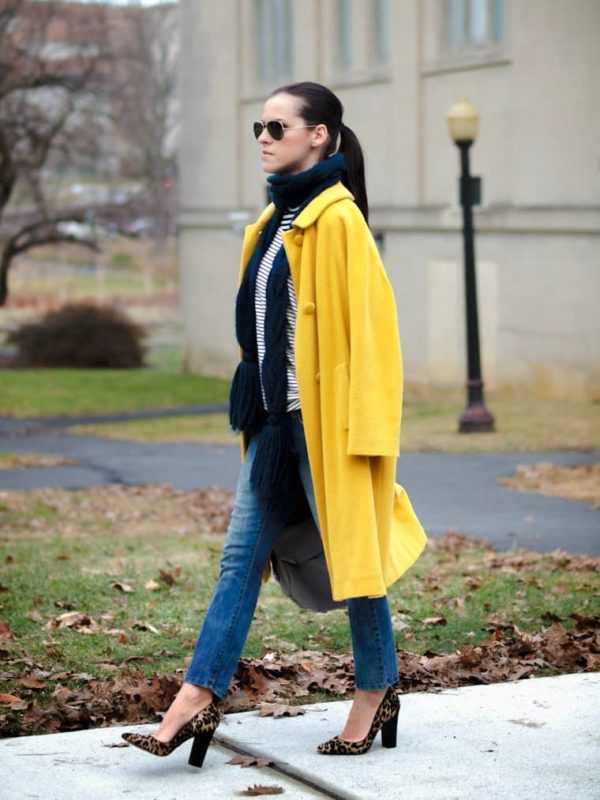 source