Are you enjoying your days of pregnancy and are super happy about your big bump? During early pregnancy women are not really affected when it comes to making fashionable choice, but as the months pass by the need of getting new clothes arises and you may wonder how you should style the bump. Don't hide it, but be proud to show it off! Dressing for casual occasion is easier, so if you have troubles pairing your outfits for work, we are here to help you and give you a hand. In this article you are going to have the chance to see some Stunning Maternity Work Outfits That Will Help You Style Your Bump in some pretty outstanding ways. You will be surprised from the array of possibilities that exist out there, and you will see that dressing during pregnancy can in fact be fun. You will truly love these outfit ideas, so scroll down and check them out! Let them inspire you and go ahead to fascinate everyone in the office with your maternity outfits.
A plain monochromatic dress is the perfect choice for the office since it's elegant and stylish. Many pregnant women avoid wearing heels in pregnancy, so if you are having troubles with them feel free to go for flat shoes.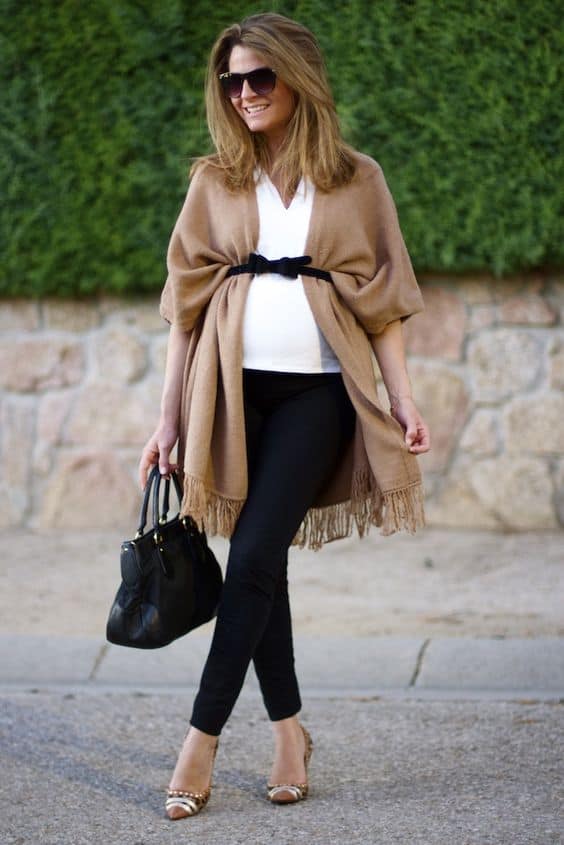 Time comes when you have to leave your favorite trousers in the wardrobe and go shopping for some maternity ones. Get a pair or two and combine them with different tops for different looks. Don't invest too much into maternity clothes because you will be wearing it for a short period of time, but make sure the pieces you get match, so you can make more than one combo.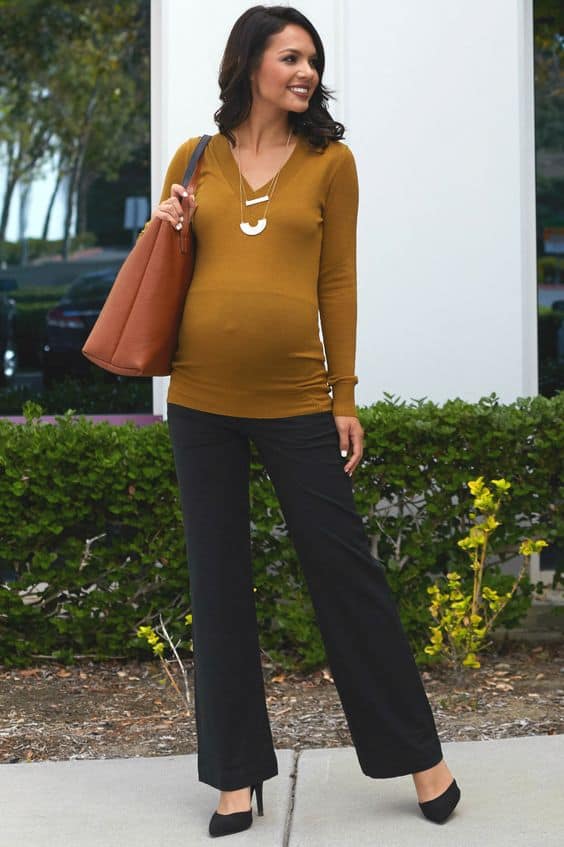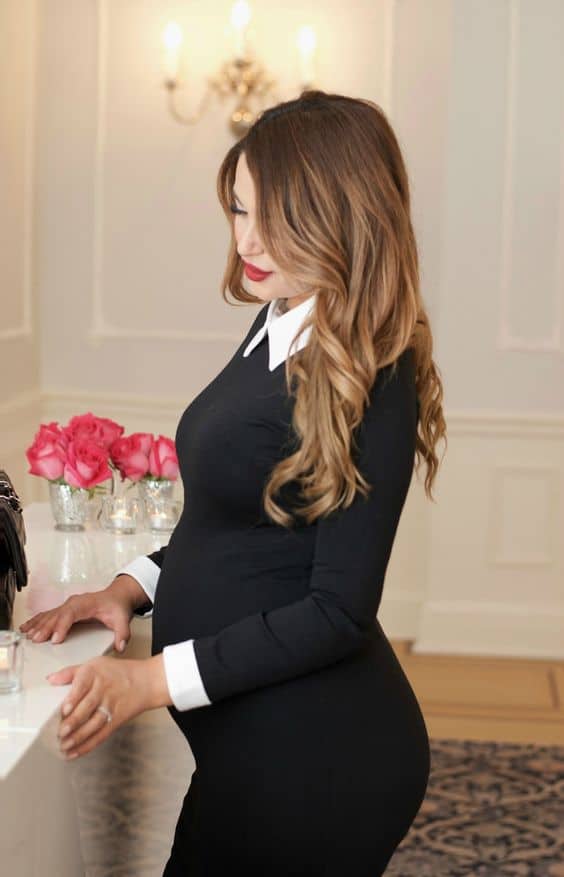 The slimming dress can make you look fabulous at work. Although your belly is growing, you can still look super elegant and sophisticated.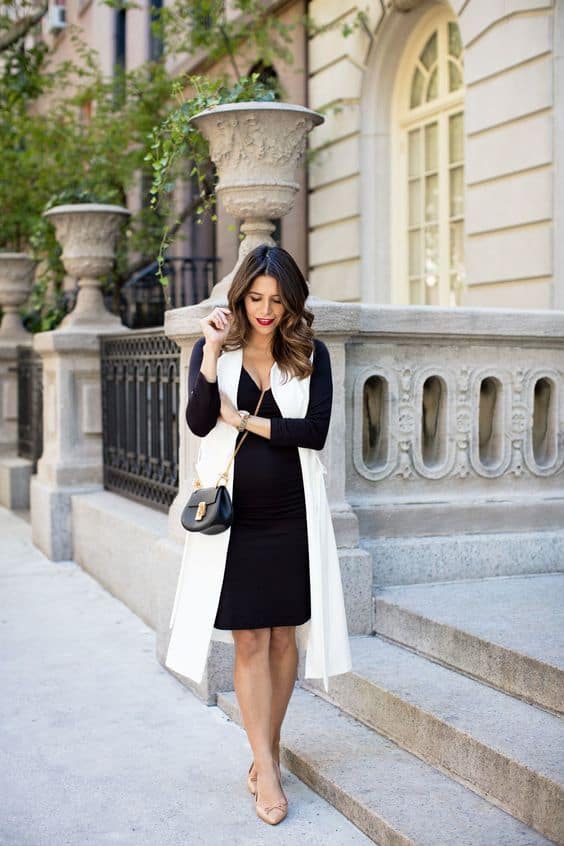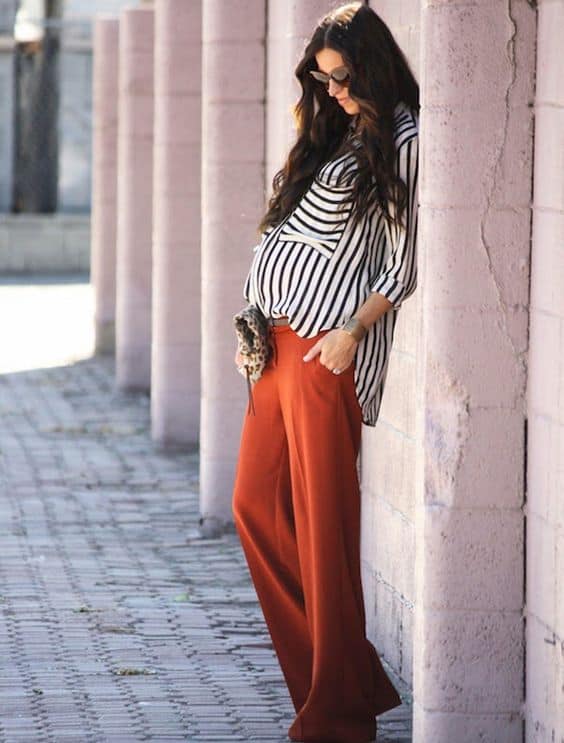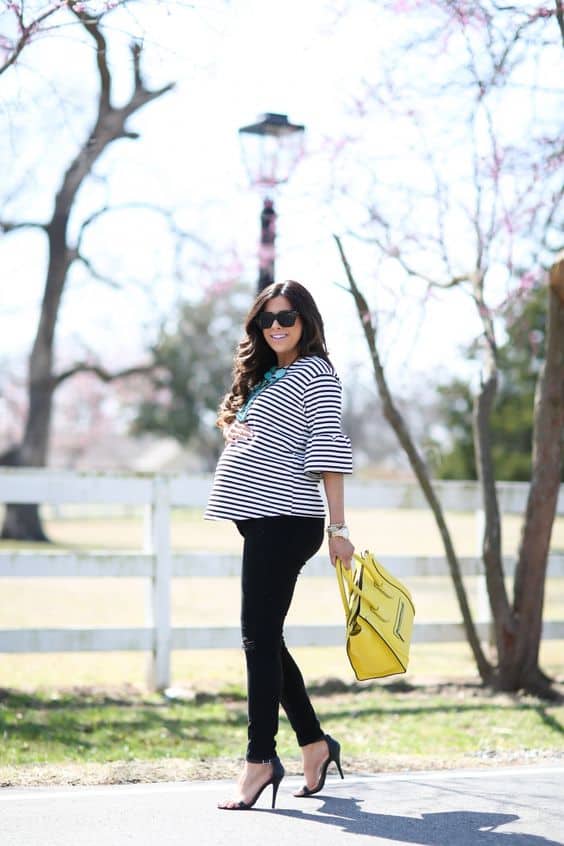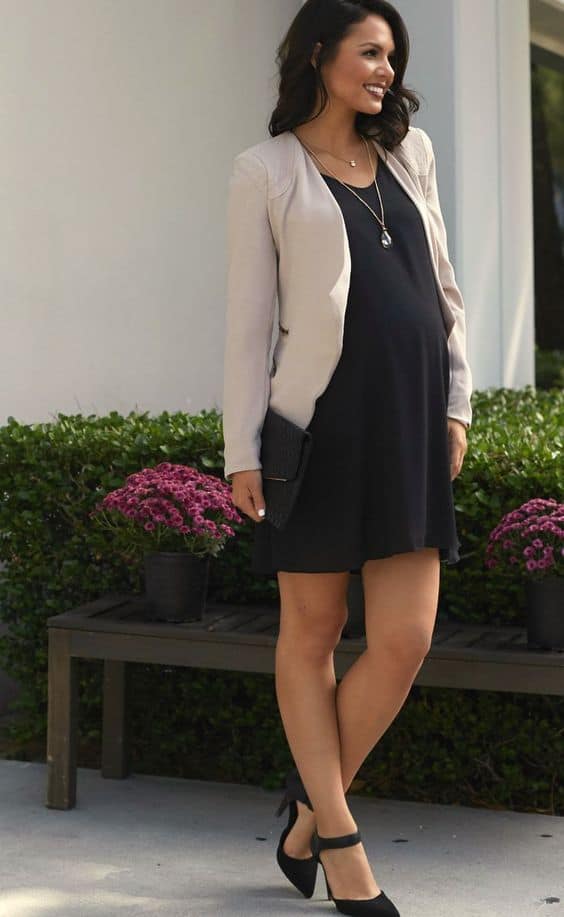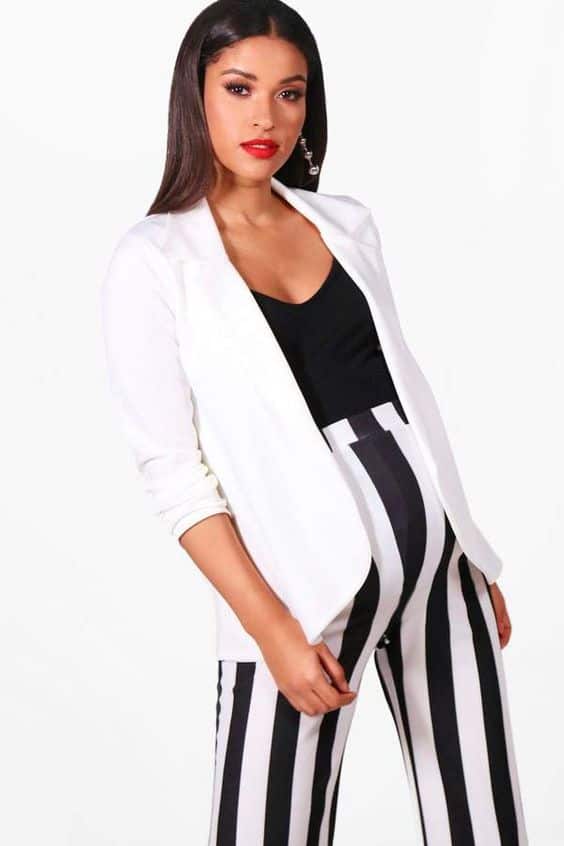 Aren't the outfits so far simply gorgeous? Wait to see the rest of them! These pregnant ladies really know how to rock the maternity outfits for the office!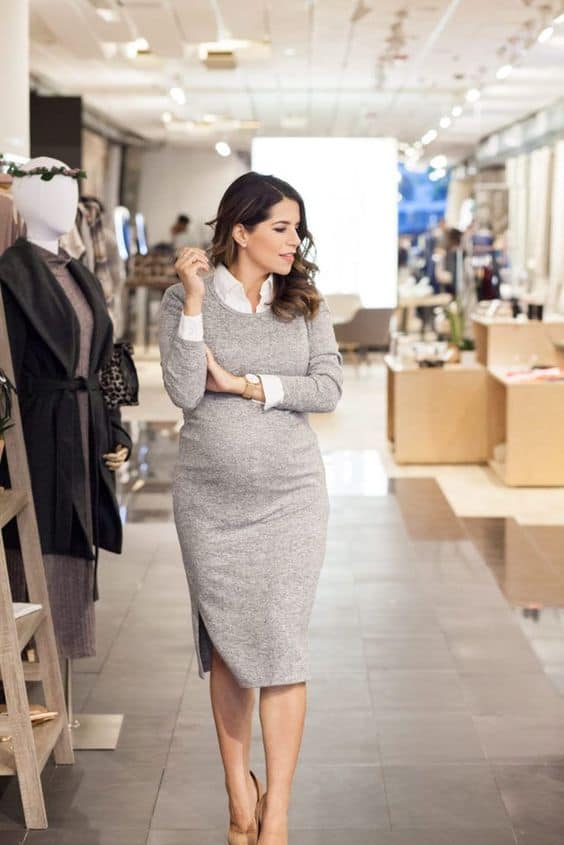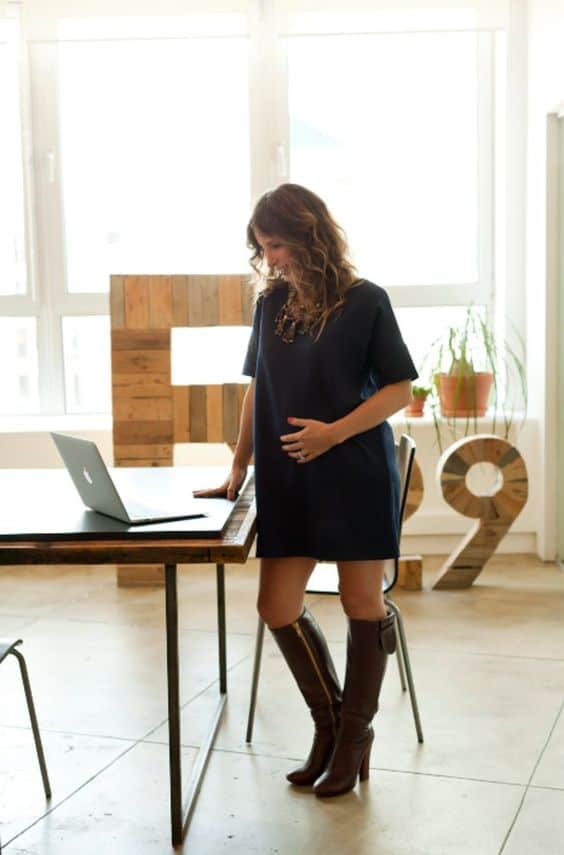 If you can still fit in jeans go ahead and wear them. Combine them with your maternity shirt and blazer and you are ready to go to work in style.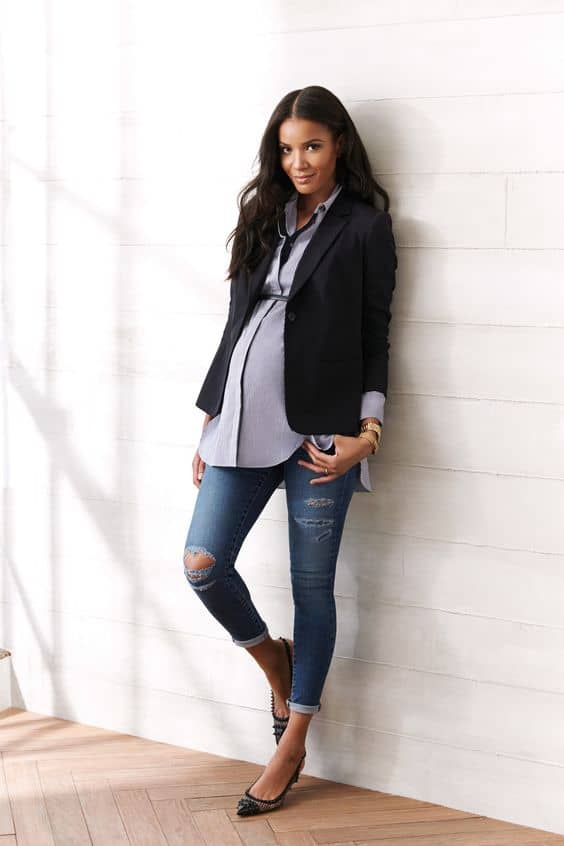 How do you like these maternity work combinations? Have we inspired you to pick your outfits with ease? I rally hope we did, and I hope you enjoy your little bundle of joy!