Have you booked your wedding for this spring? If yes, the time is slowly passing by and you probably have been too busy organizing the whole event, completing the guest list, choosing decoration, the wedding dress and so much more and you have left your hairstyle for the last thing to decide on. The spring is the most beautiful season of all because it's neither too cold nor hot, and you have plenty of options to choose from when it comes to your hairstyle. You can have your hair in an up-do or leave it down without worrying whether you will sweat too much and whether it will stay as it is the whole night. Everything in nature looks so beautiful in spring since the flowers are beginning to bloom and the leaves are green, so you can consider adding some of these details in your hair as well. In this article I have collected for you some Stunning Spring Wedding Hairstyles With Floral Details that will take you aback. You will have a hard time choosing a favorite cause they are all simply gorgeous, but scroll down and see it for yourselves!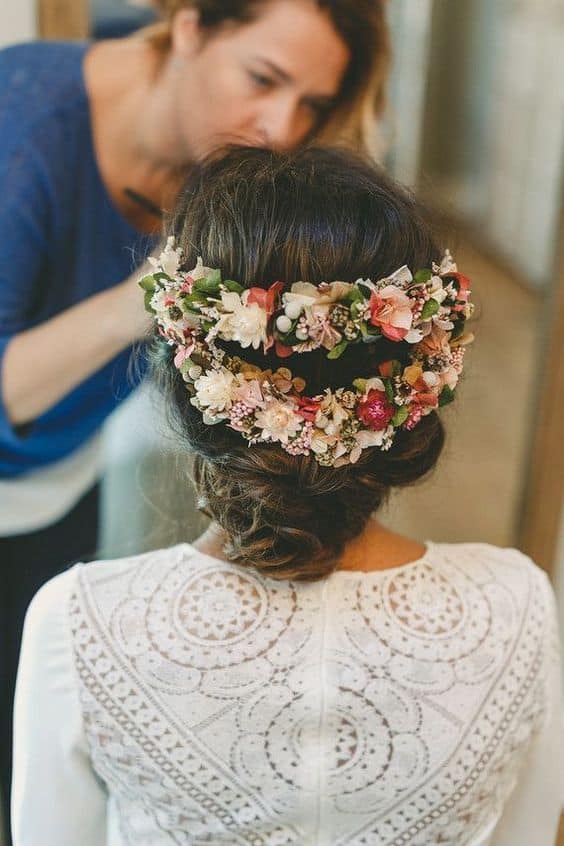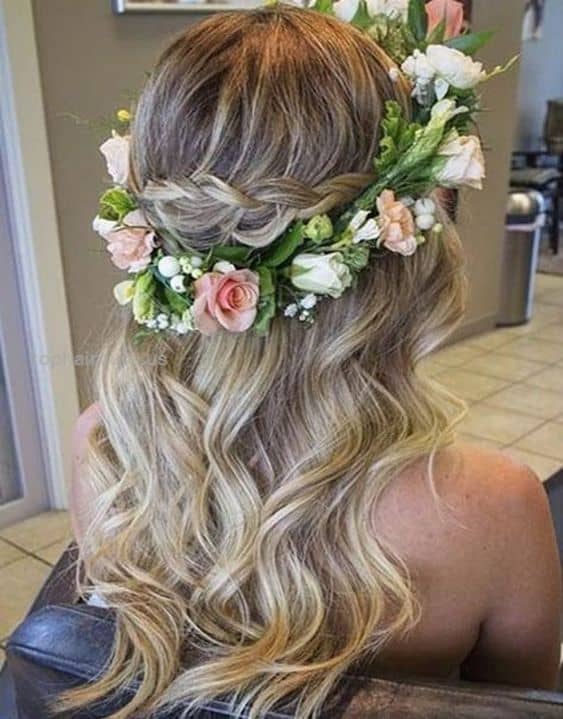 There are tons of ways in which you can add flowers in your hair and the options are really endless. See which of the hairstyles will match your dress the best and get some ideas about adding those lovely floral details. It would be really good if you can have a trial hairstyle before the wedding day and see how everything looks like. In this way you will avoid any unwanted stress and feel more relaxed!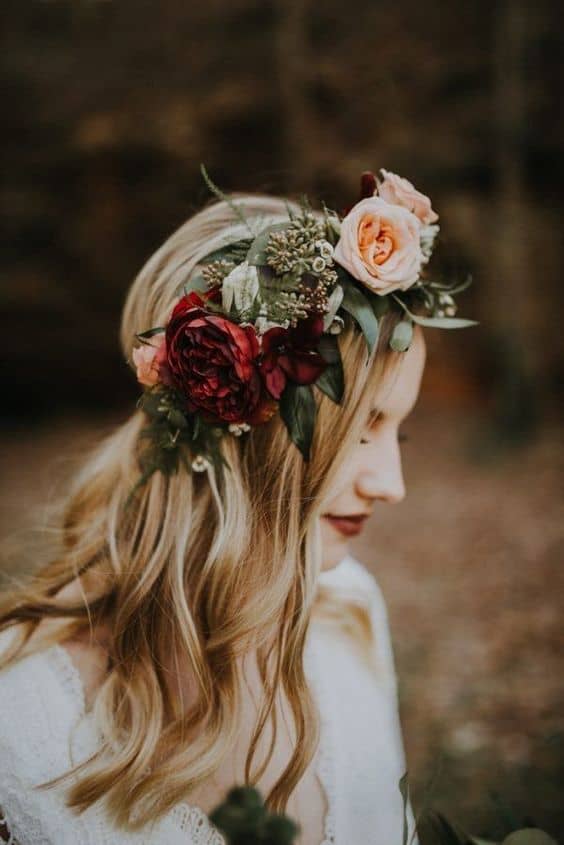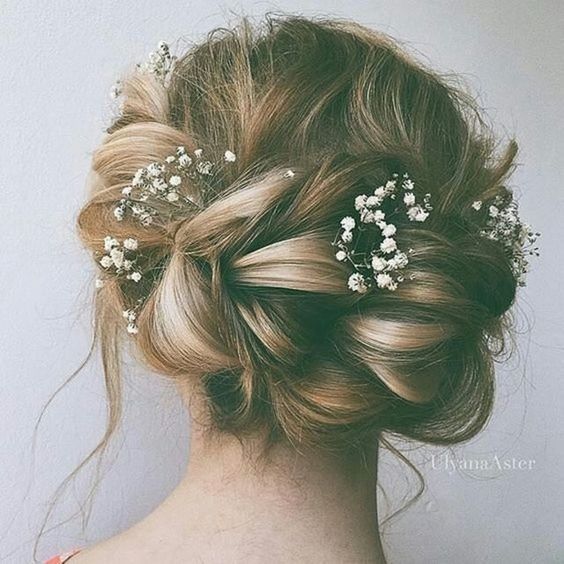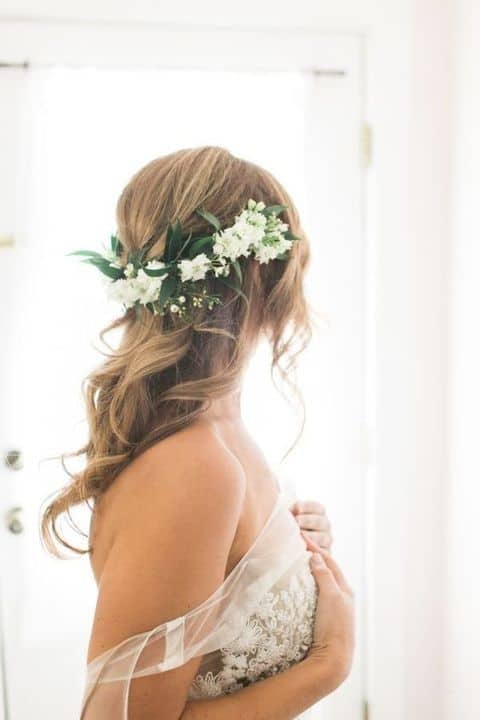 If you want subtle details then you should choose white, gold or silver flowers. They will make you look elegant, sophisticated and stylish!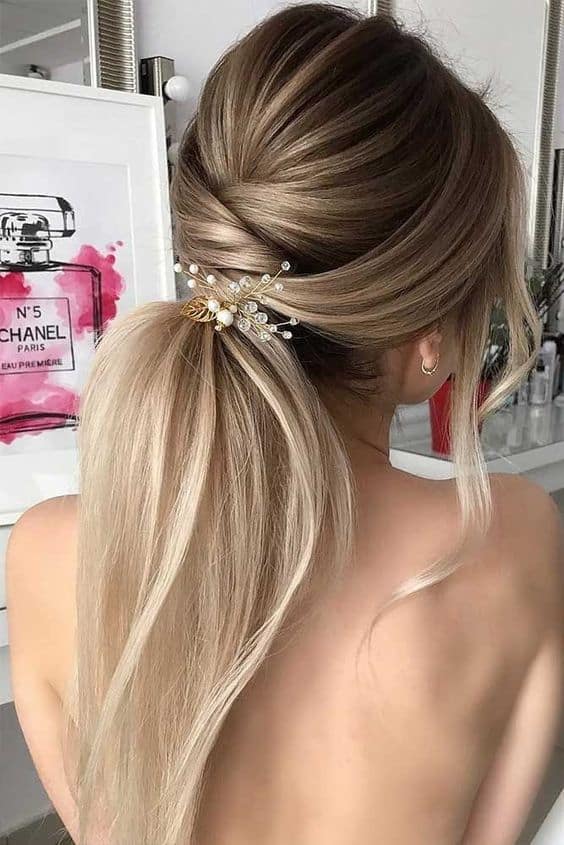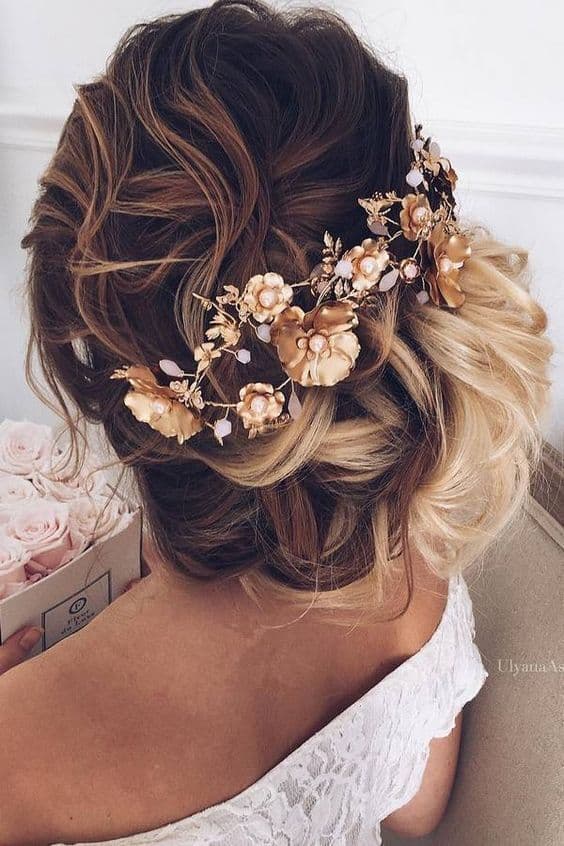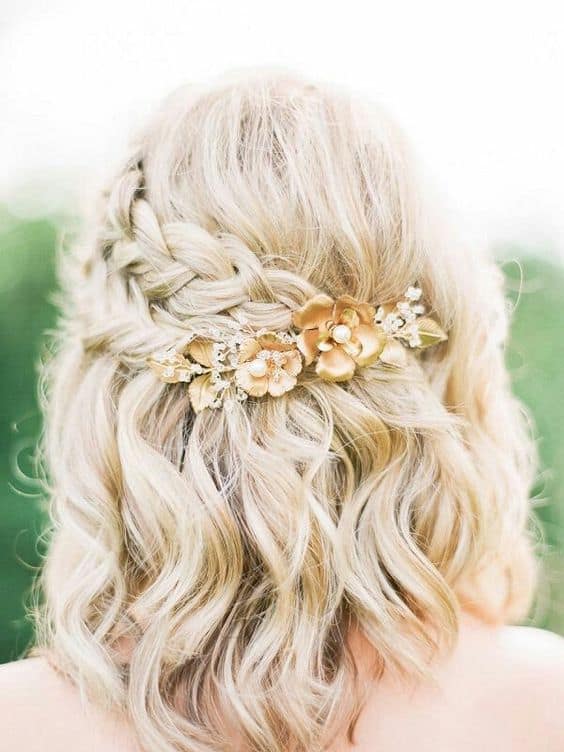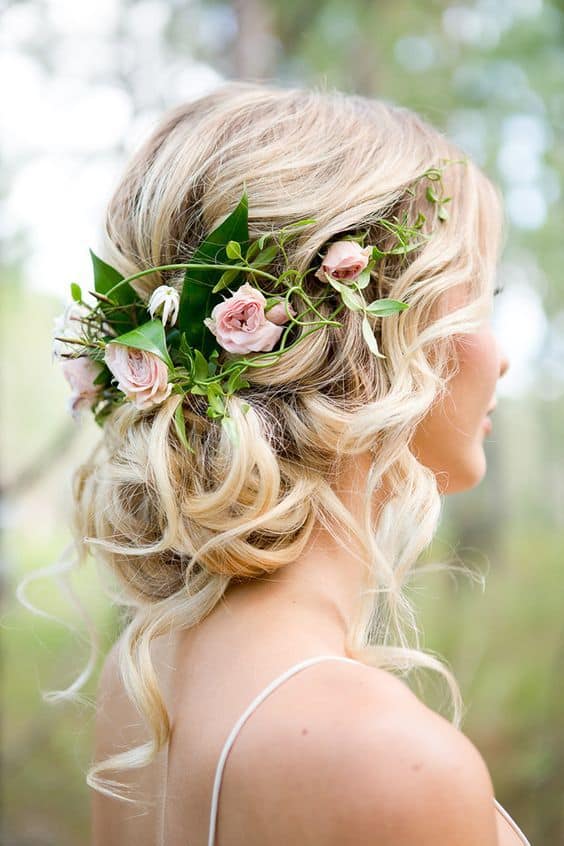 Is there something more appealing than matching wedding floral bouquet and hair accessories? Make sure your flowers match if you want everyone to say wow! It's spring time, so feel free to choose flowers in more bold and daring colors which will captivate everyone's attention!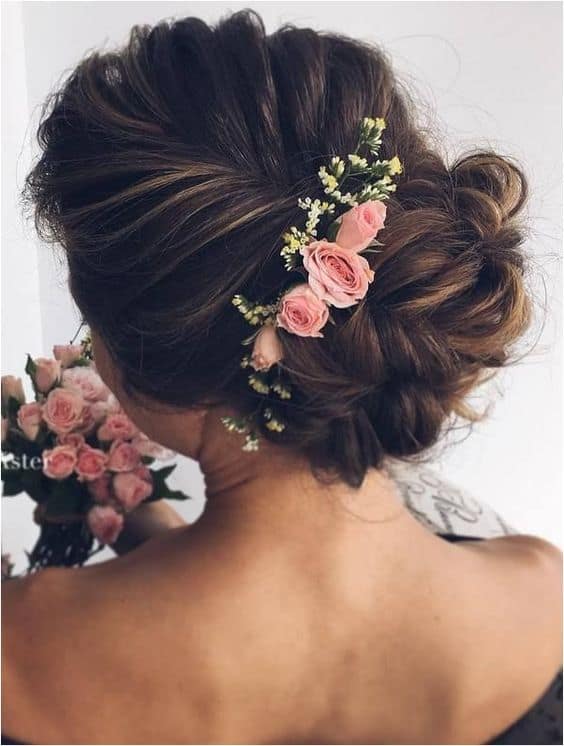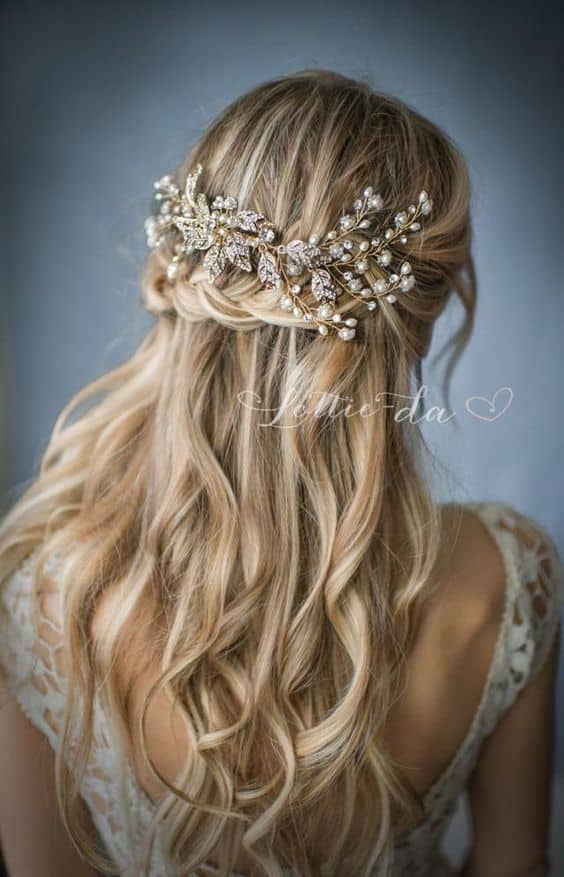 The wedding day is the most exciting day in everyone's life, so make sure everything looks just like you have dreamed about since when you were a little girl. Don't leave the flowers behind in spring wedding because they will give it a special charm and warmth!