From time to time we want to give the high heels a break and enjoy our flat boots in the snowy and icy weather. During winter we have to have all types of foot wear for the different weather occasions, and when it comes to flat boots most girls choose the famous Timberlands. They have become such a wonderful staple pieces that has a high quality, so lots of people decide to invest in a pair of them. Do you have Timberlands and you are wondering how to put them in a combination with the rest of your clothes? Well, here I'm going to show you How To Style Your Yellow Timberland Boots In Some Fantastic Ways This Winter. Your feet will be warm and dry, and you will be walking happy on the snow and enjoy all of those winter walks. No more freezing feet! Check out the ideas below and rock your Timberland boots outfit with ease!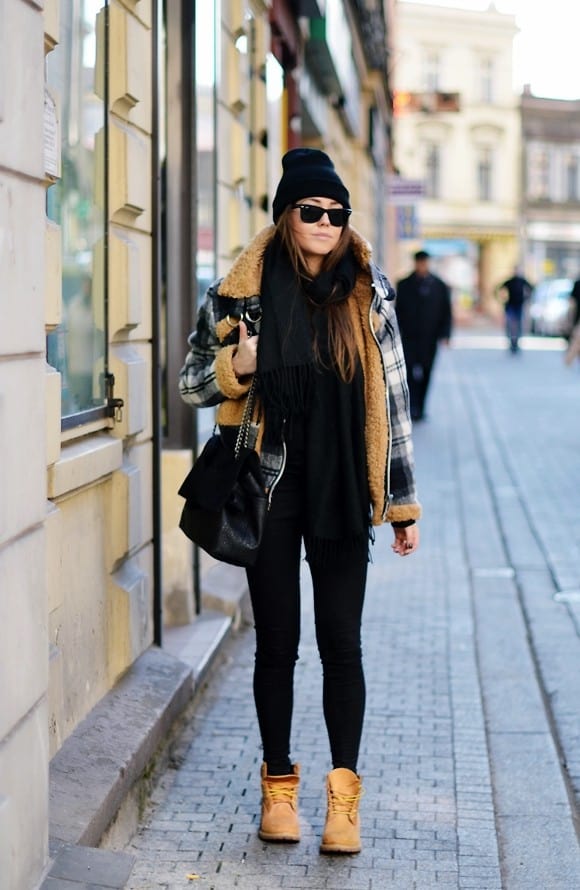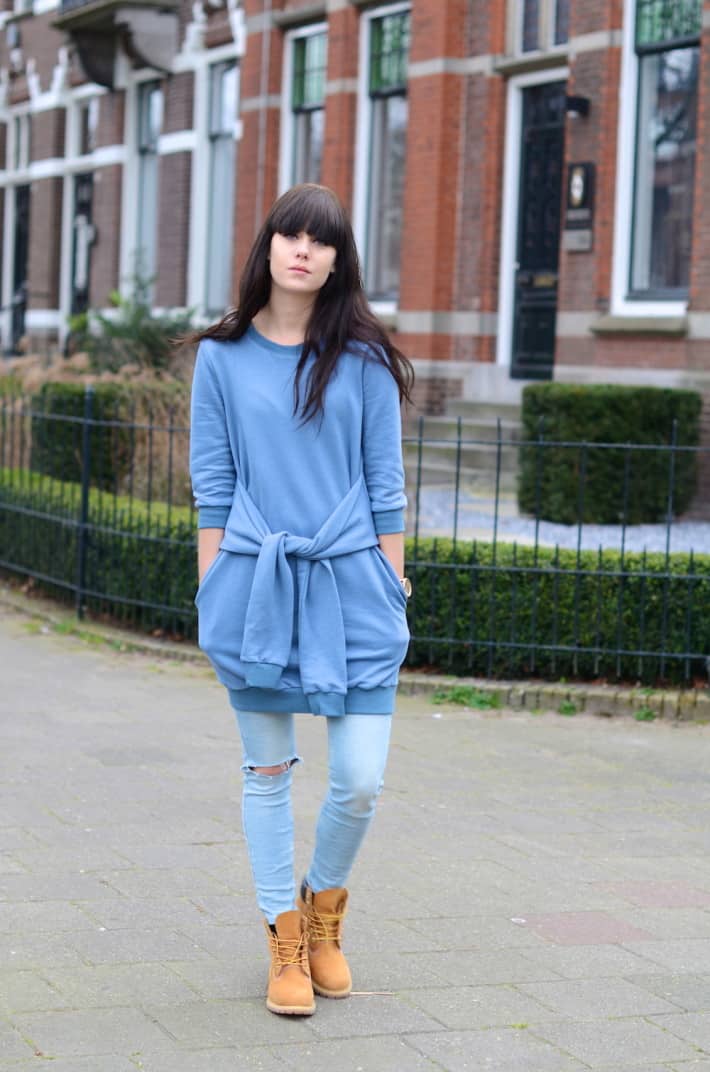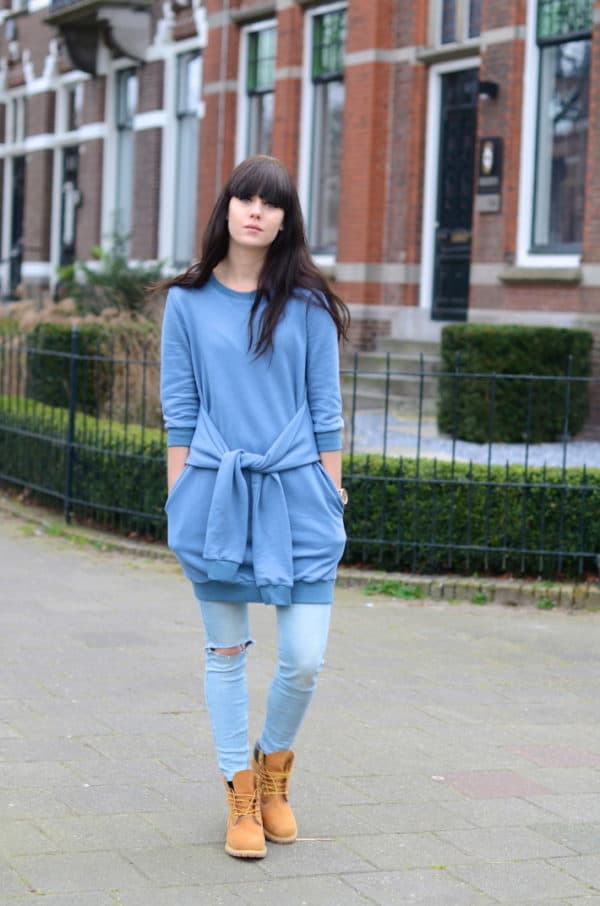 The Timberland boots come in lots of colors and designs, but the yellow ones are an all-time favorite, so this article is filled just with them. The yellow boots are so comfortable and chic, and if you look around you on the street you are going to spot lots of people wearing them!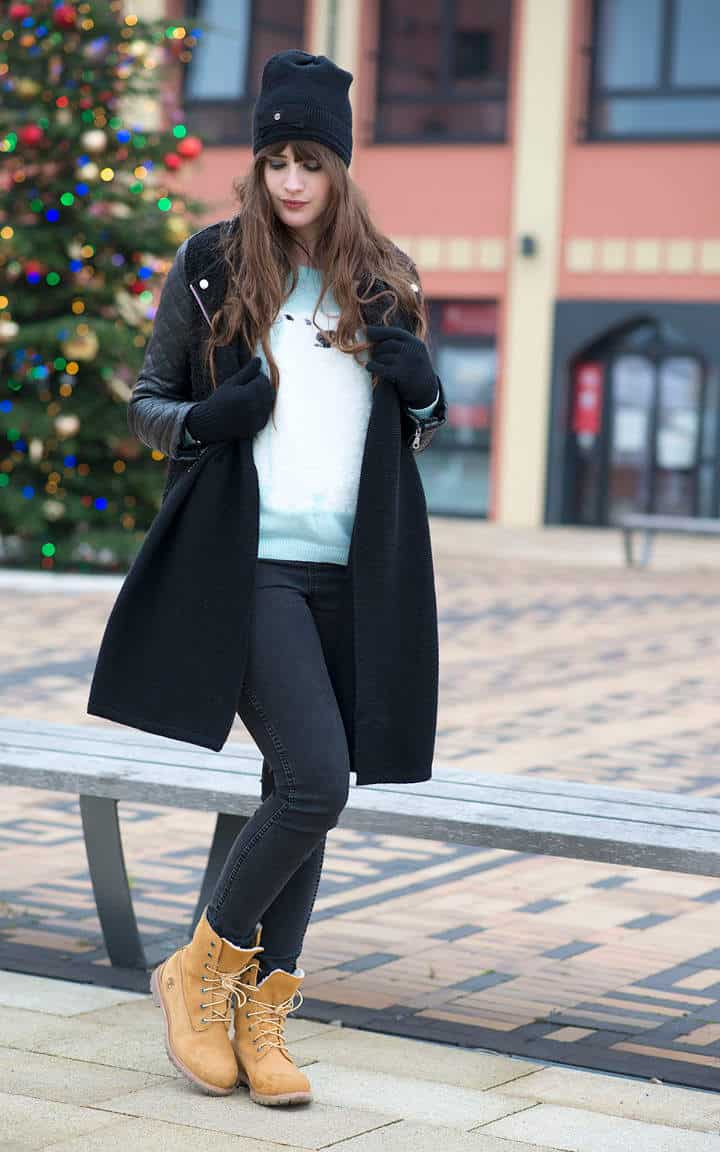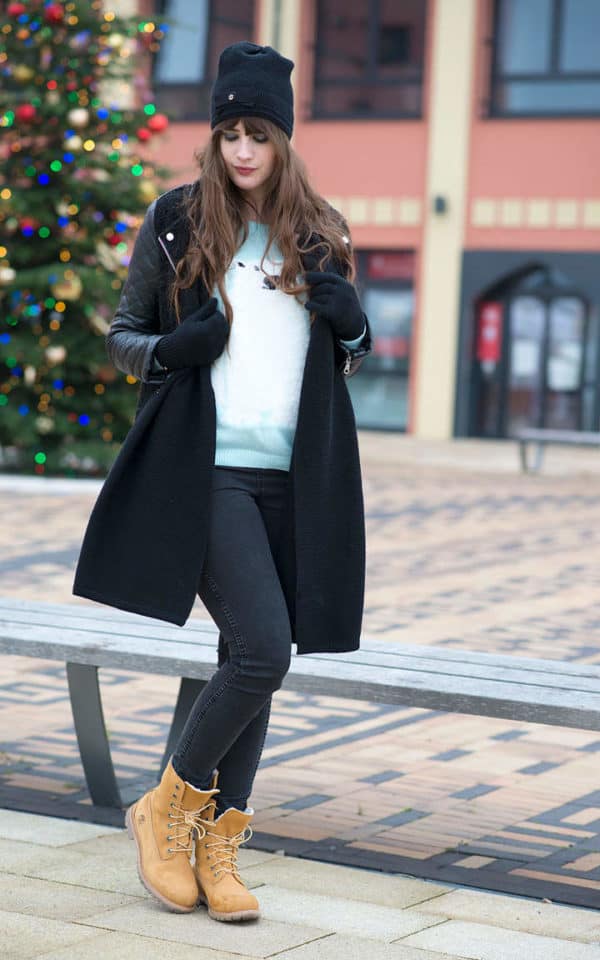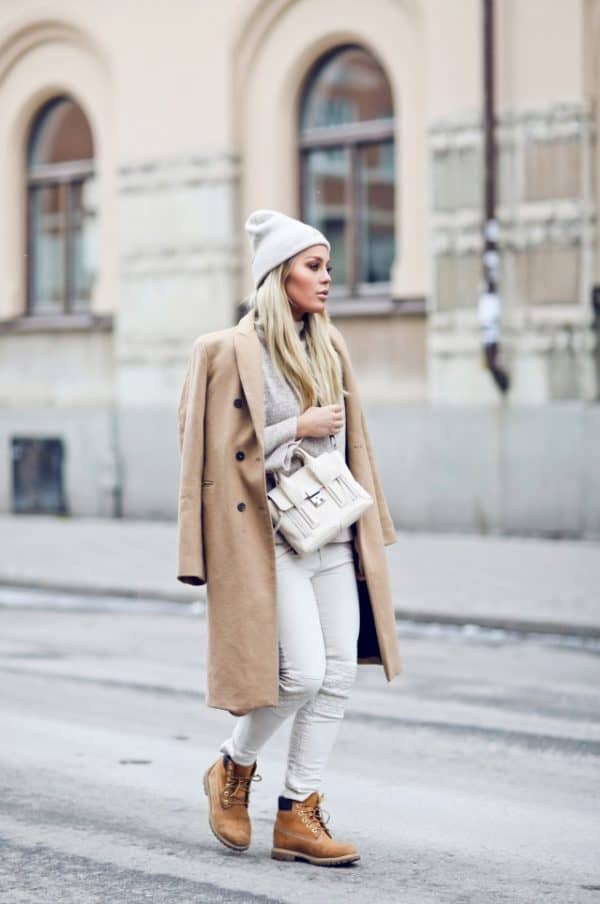 It's great that you can wear these boots with any type of clothes, so have them in consideration when you are styling a tomb-boy look or maybe your chic and girly dress. You won't make a mistake with either of the outfits because the yellow Timberlands work just fine with anything!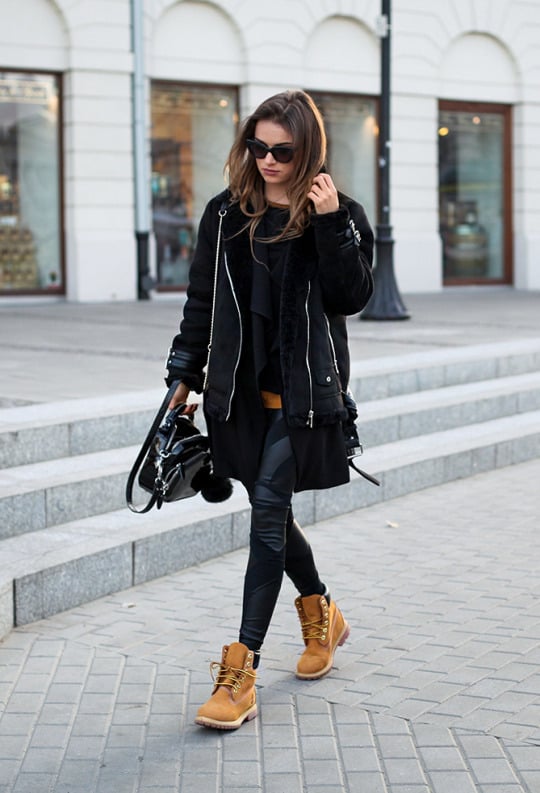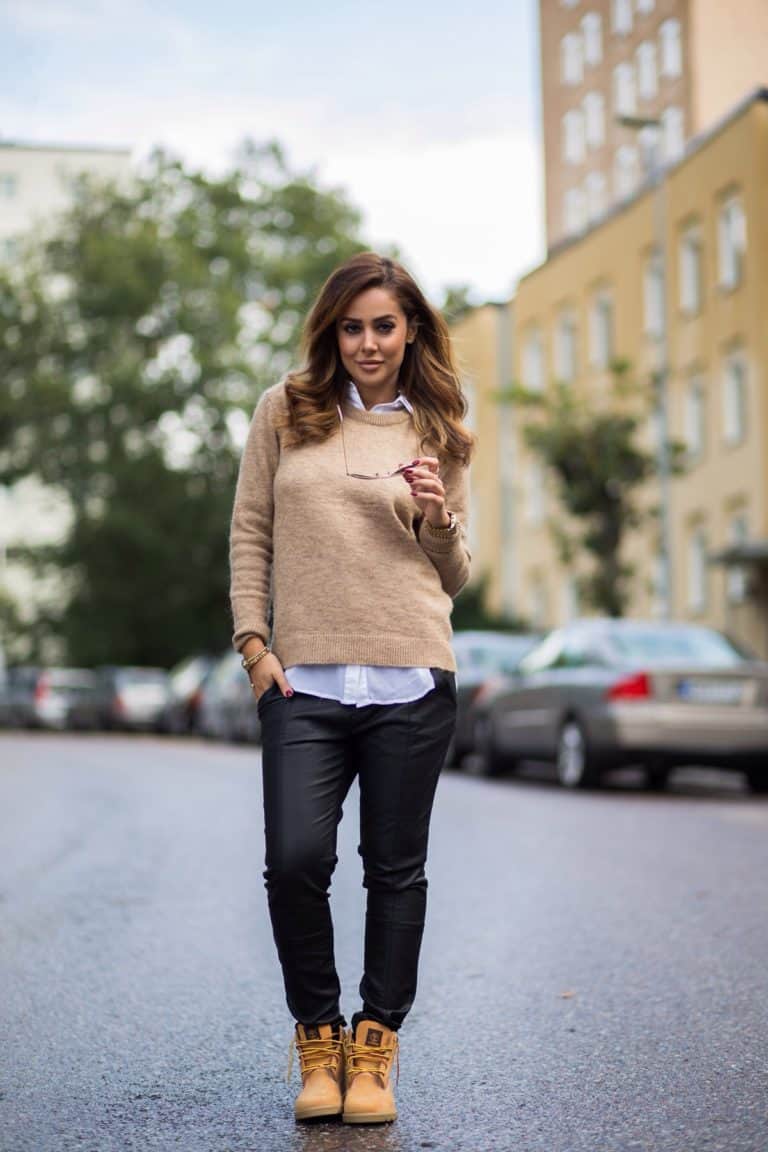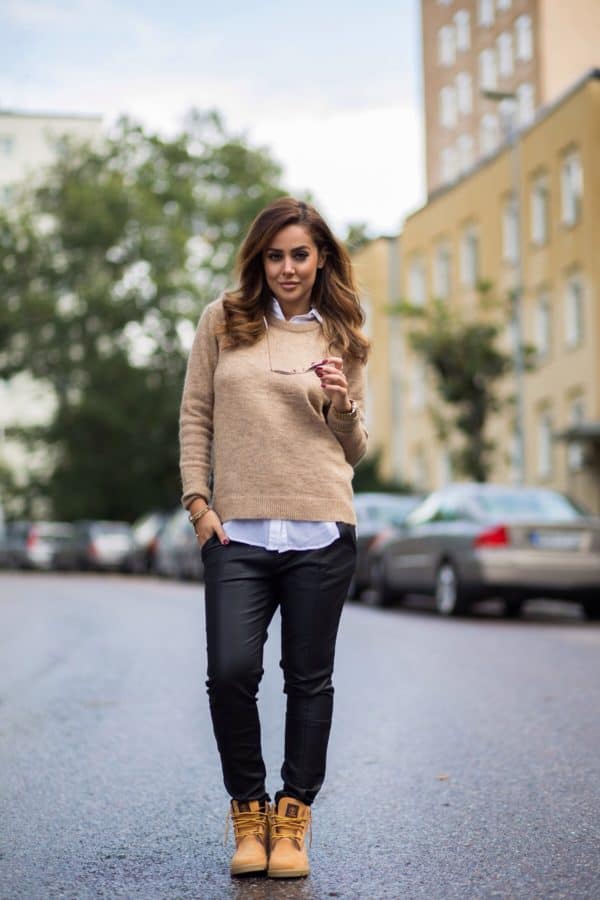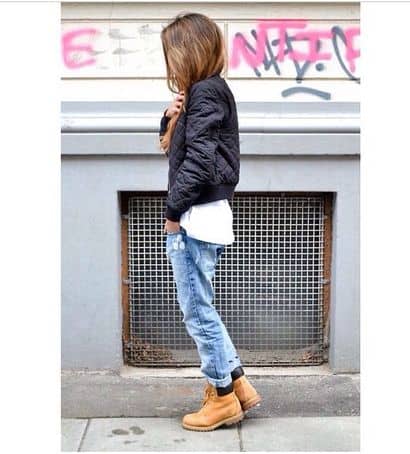 Do you feel like you need another yellow matching accessory for the winter that will go perfectly hand in hand with your boots? Well, get a yellow hat and give a nice finishing touch to your casual outfits while feeling warm and comfortable.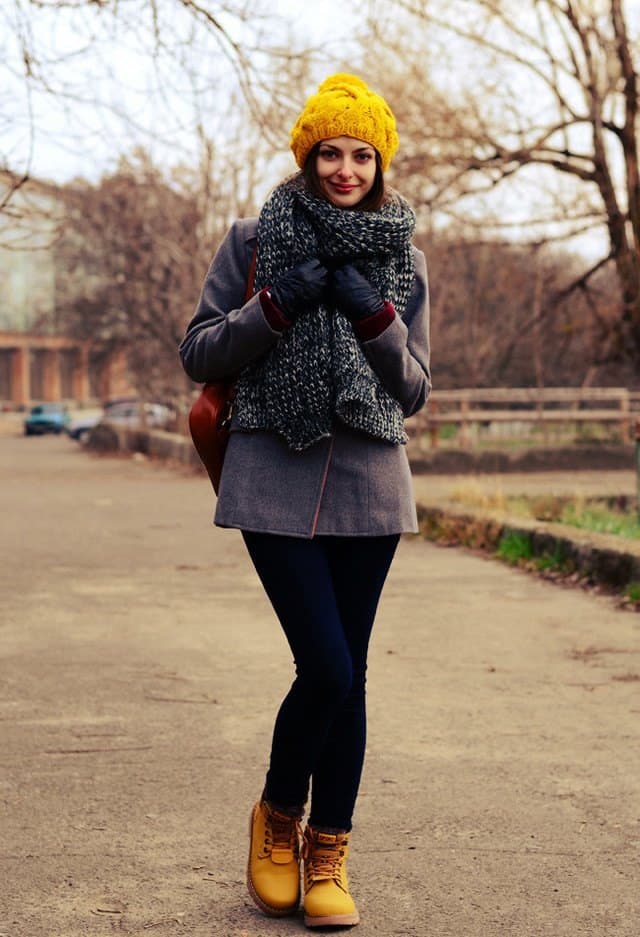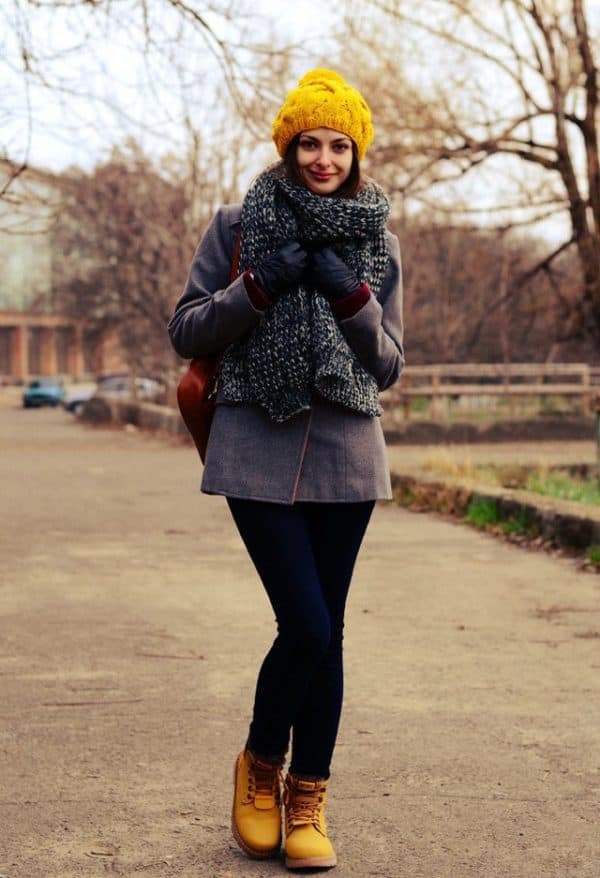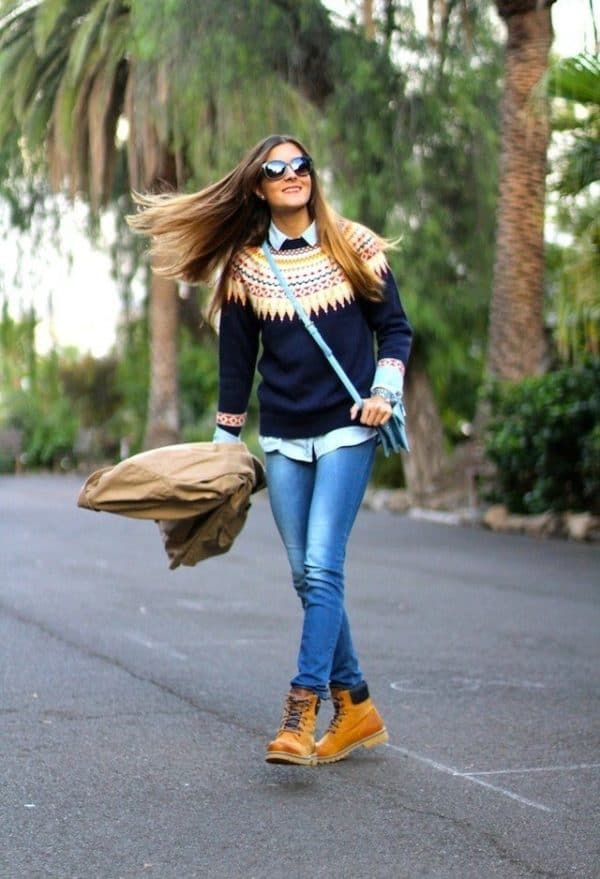 Do you want to look more stylish and polished for the holidays? Get your tartan shirt and combine it with your favorite jeans and the yellow boots. It's such a classy outfit that will get you noticed everywhere you go!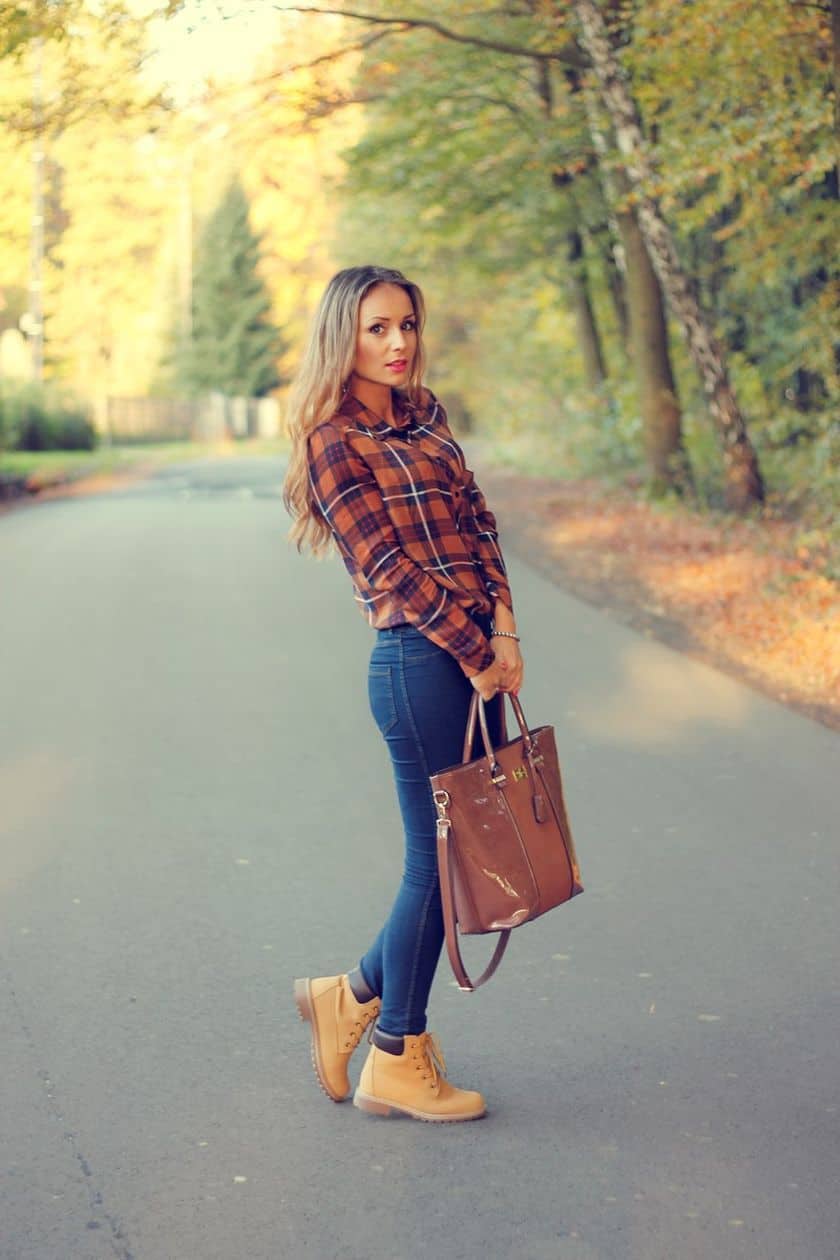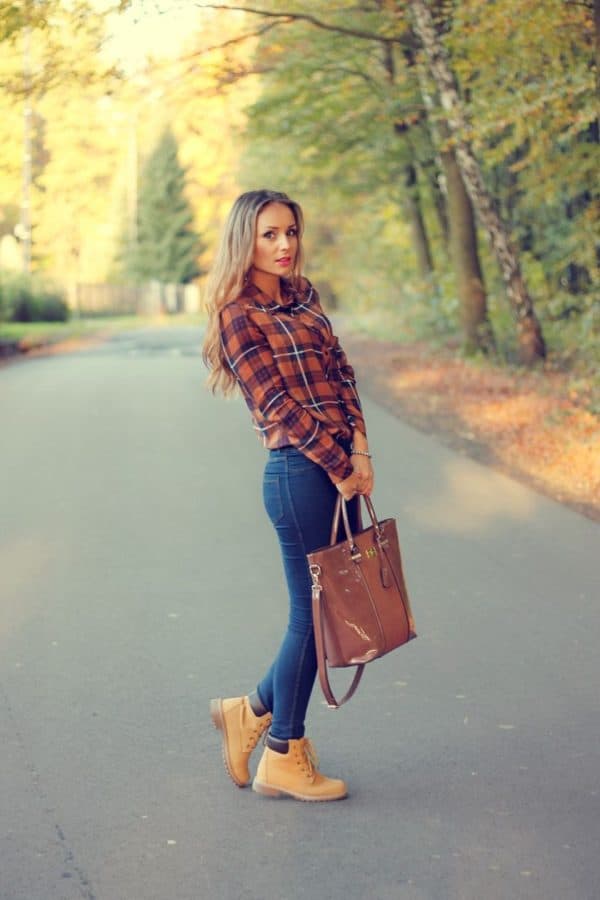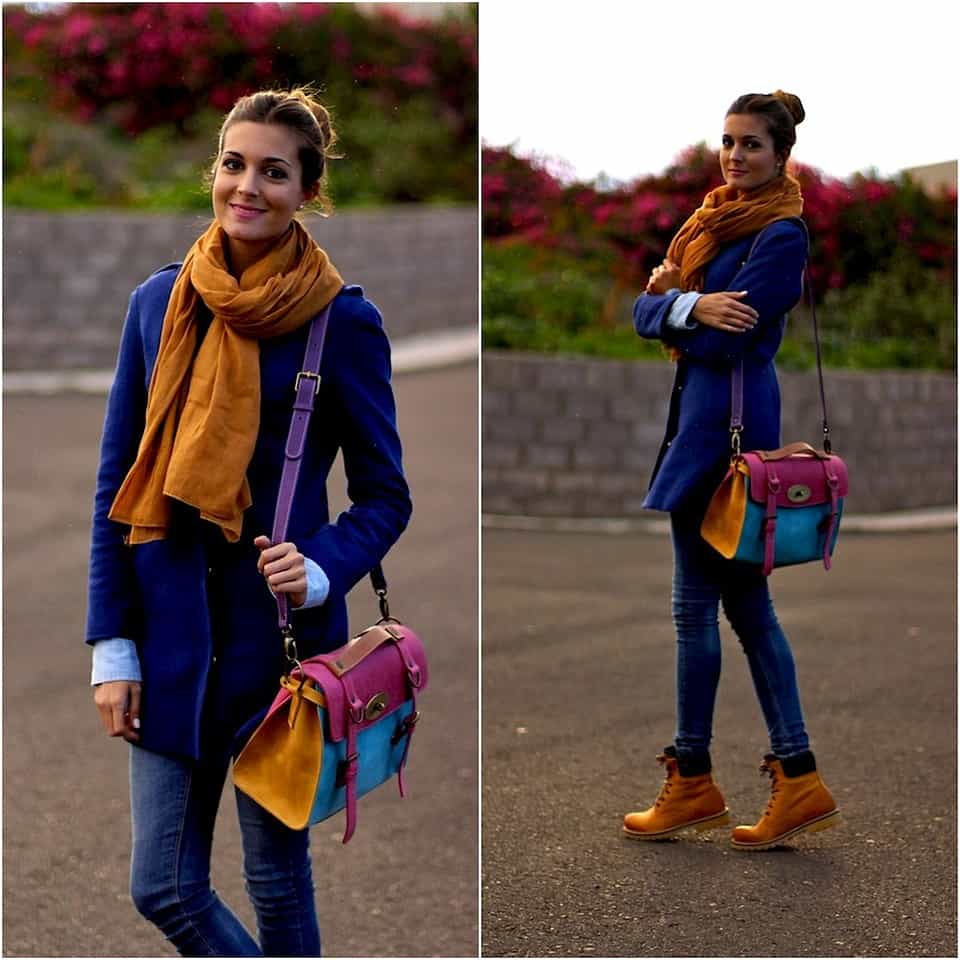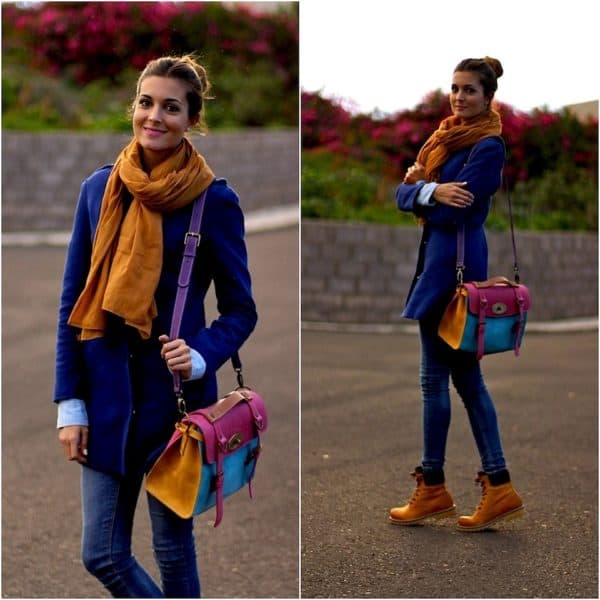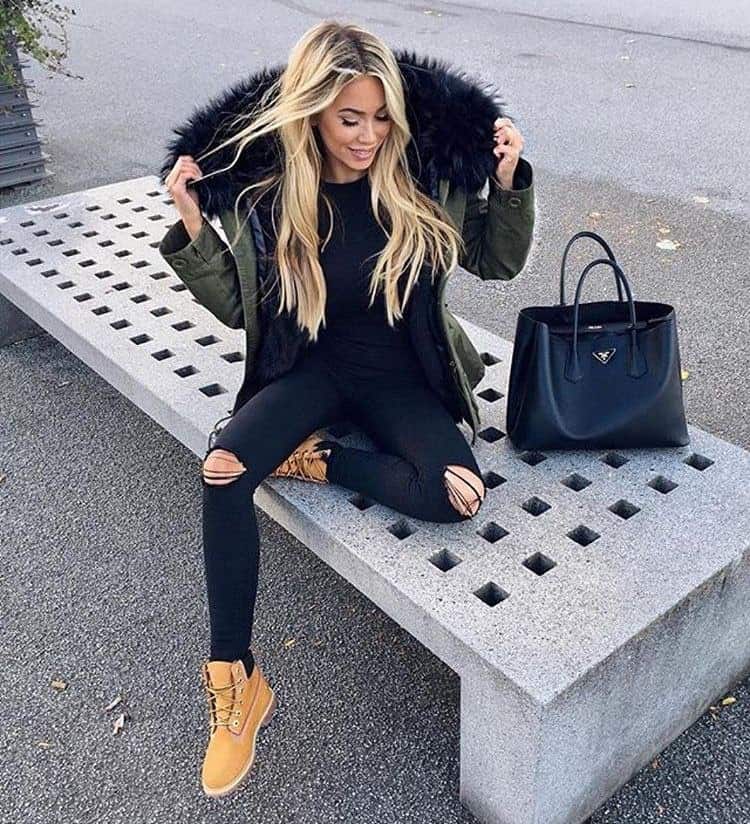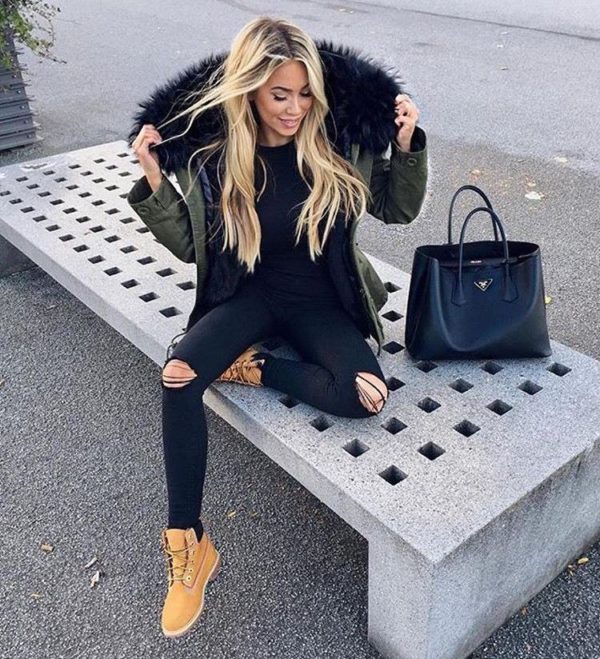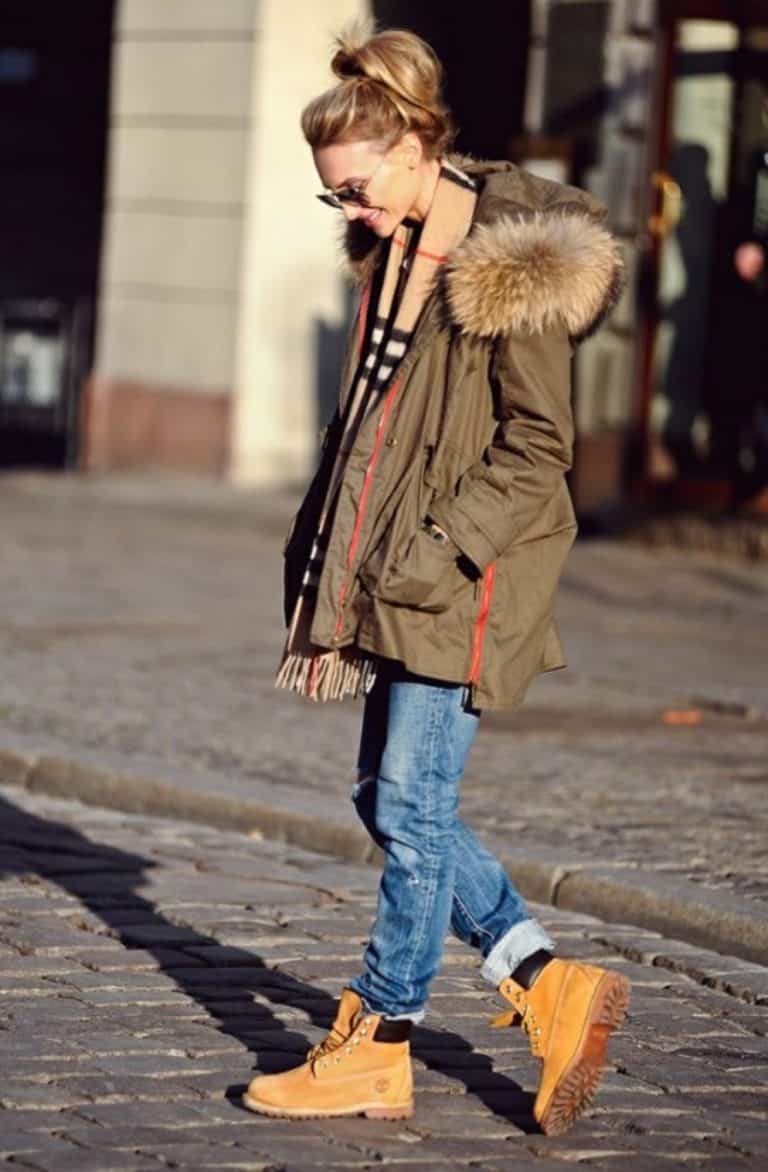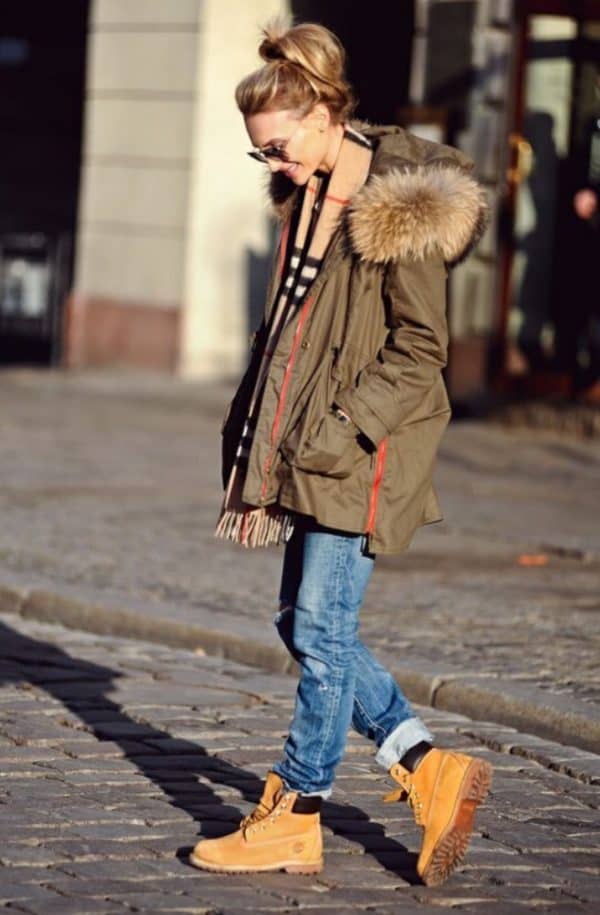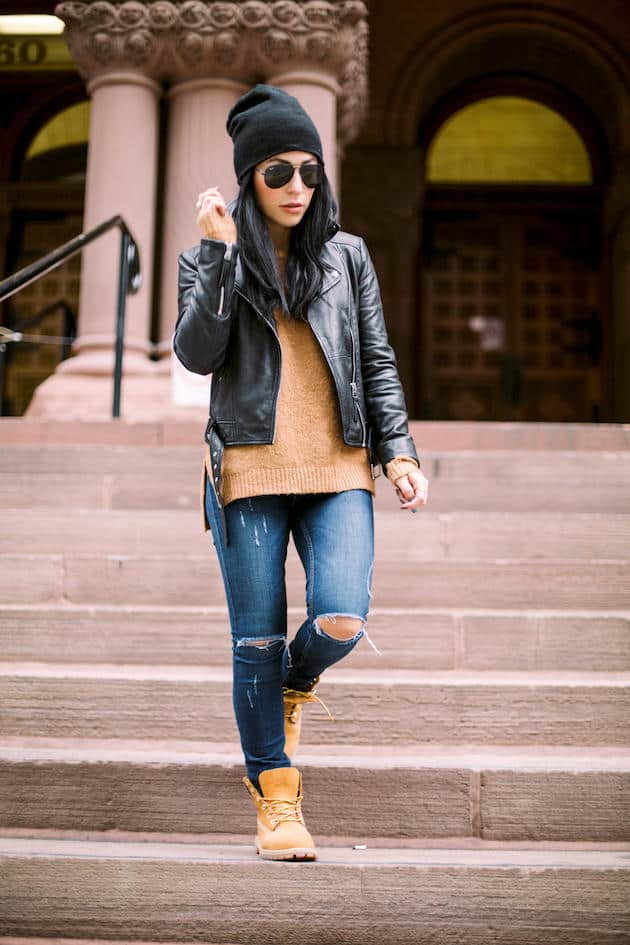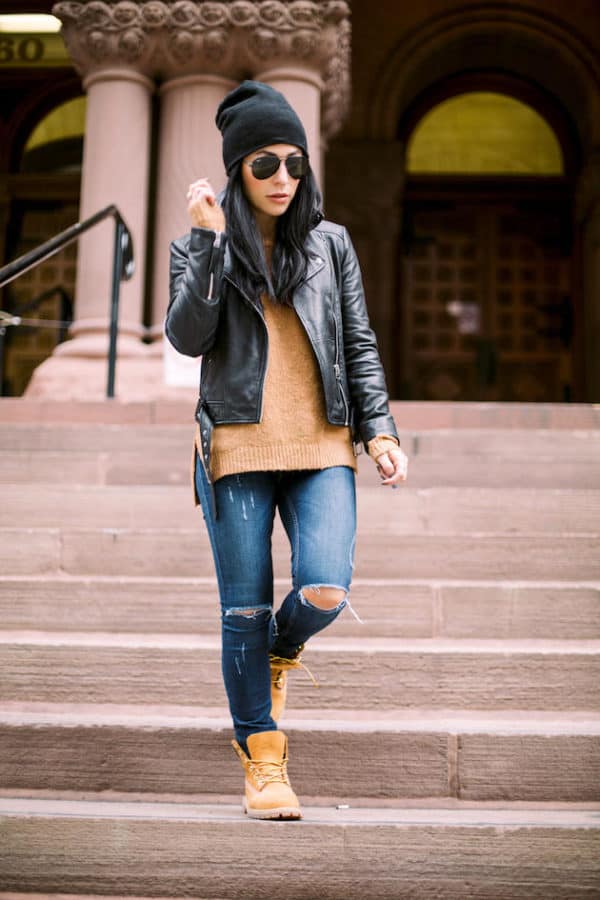 Yes, the yellow Timberland boots look fabulous with your fur coat and stylish hat too! Isn't this look totally adorable? I'm in love with it and going to recreate it definitely!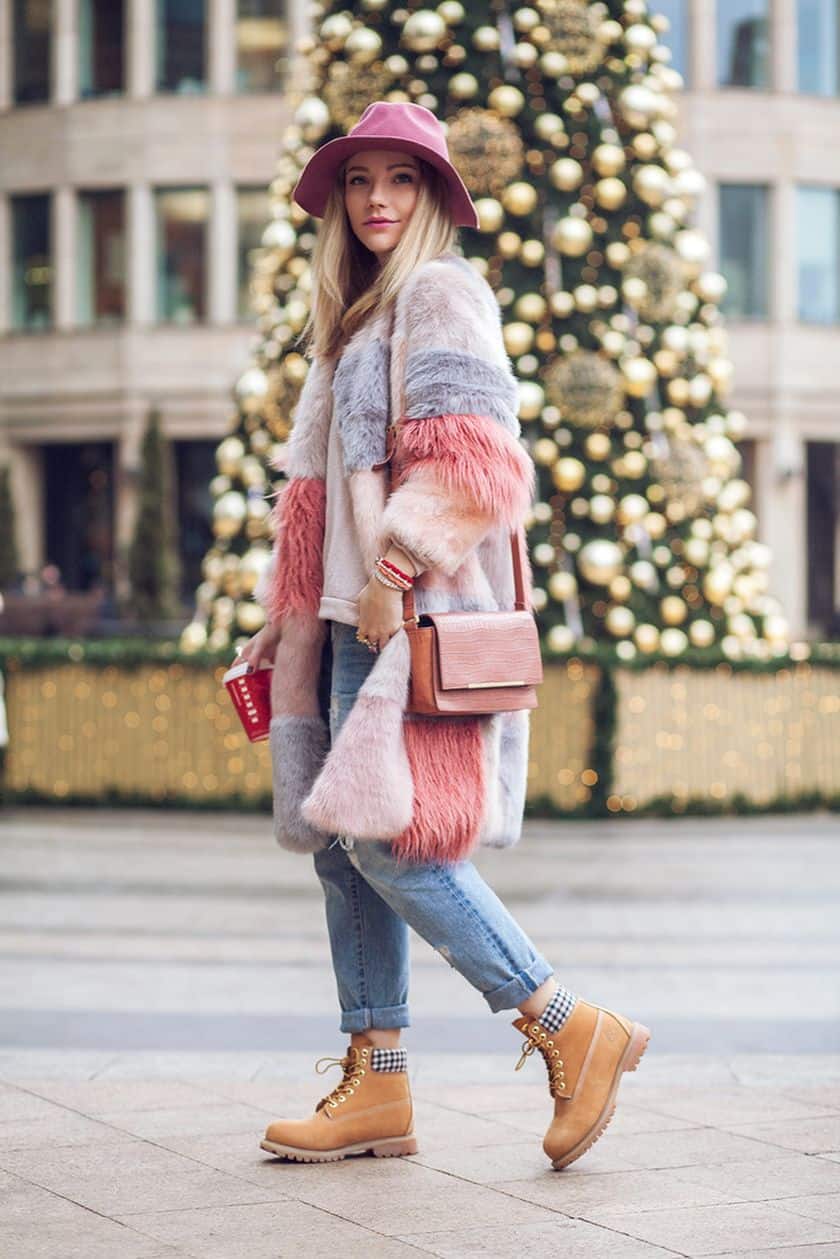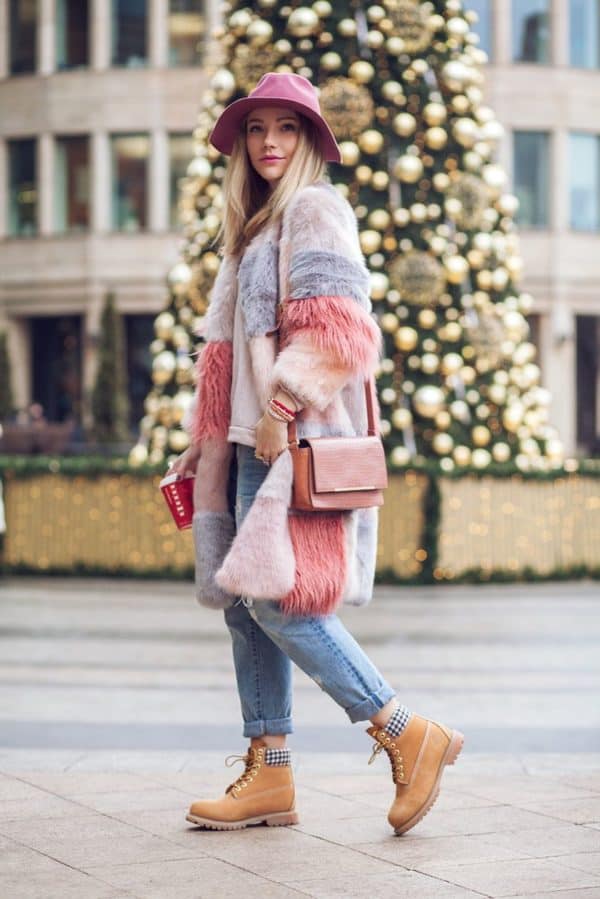 Have we made it easier for you to style your yellow Timberland boots this season?