The concept of the trans-seasonal wardrobe is hardly a new one. Still, it has taken centre stage once again as fashion consumers have become increasingly aware of the strain that overbuying seasonal items and discarding them can put on our planet. Where we used to purchase warm and cold weather items separately, many consumers are now moving towards a far more flexible type of wardrobe that utilises whatever it contains for as many different occasions and weather conditions as possible. When we tell you that wearing your mini dresses in autumn and winter is possible and aesthetically adorable, you may raise an eyebrow — but it's easier than you think! Here's how to style your mini, midi, and maxi dresses for the cold months that are around the corner.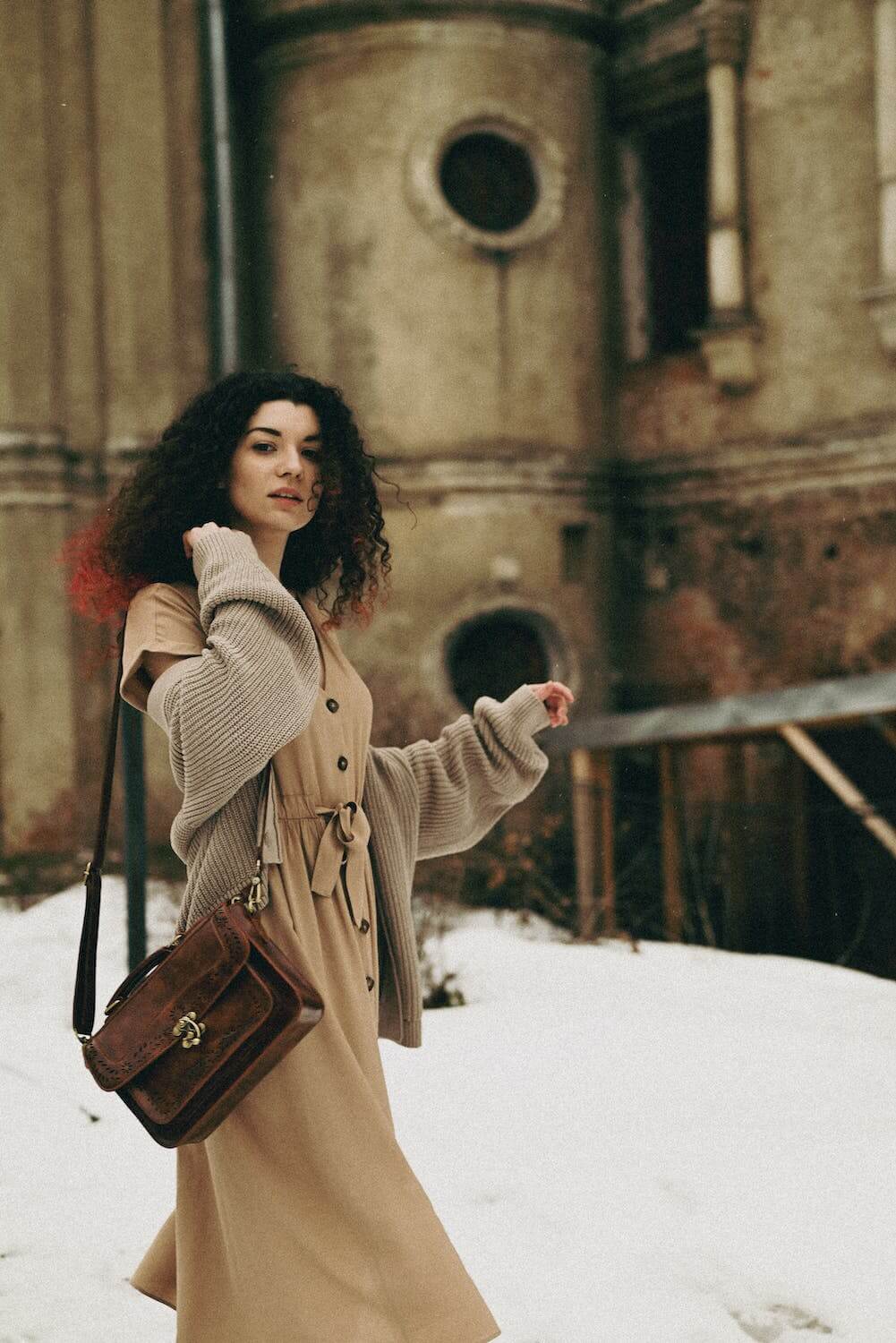 Image by ph. Galtri via Pexels
Layering Is Key
If you've got a wardrobe full of stunning womens designer dresses, you will want to show them off year-round. The best way to wear lighter dresses and not find yourself with goosebumps and chattering teeth is to use a technique known as layering. Whether it's a mini, midi, or maxi dress, layering will make it more suitable for cold weather, add interest, and create an entirely new look. Layering begins underneath, though. If you really want to prepare yourself for wearing a drop-dead gorgeous dress in freezing weather, you should invest in either regular or thermal vests of the long or short-sleeved variety (depending on the outfit you're putting together). These aren't bulky: they're fine and can be worn very tightly to avoid lumps and bumps under your lovely dresses. If the cut of the dress in question doesn't allow for thermals, another good option is to invest in slips in different neutral colours.
Next, you can begin layering garments that other people's eyes will see. Let's take a strappy dress, for example. You can layer a scratchy turtleneck underneath and put the dress over it so you don't lose any of its elegance. Shorter dresses can be layered with stockings or even woolly tights of different colours, changed up to match different outfits. This is not just to keep you warm but also to add another interesting aspect to your outfit! If you like a chunky silhouette, you can choose any woolly winter sweater and simply pull it over your vest and dress. So cute and oh so cosy!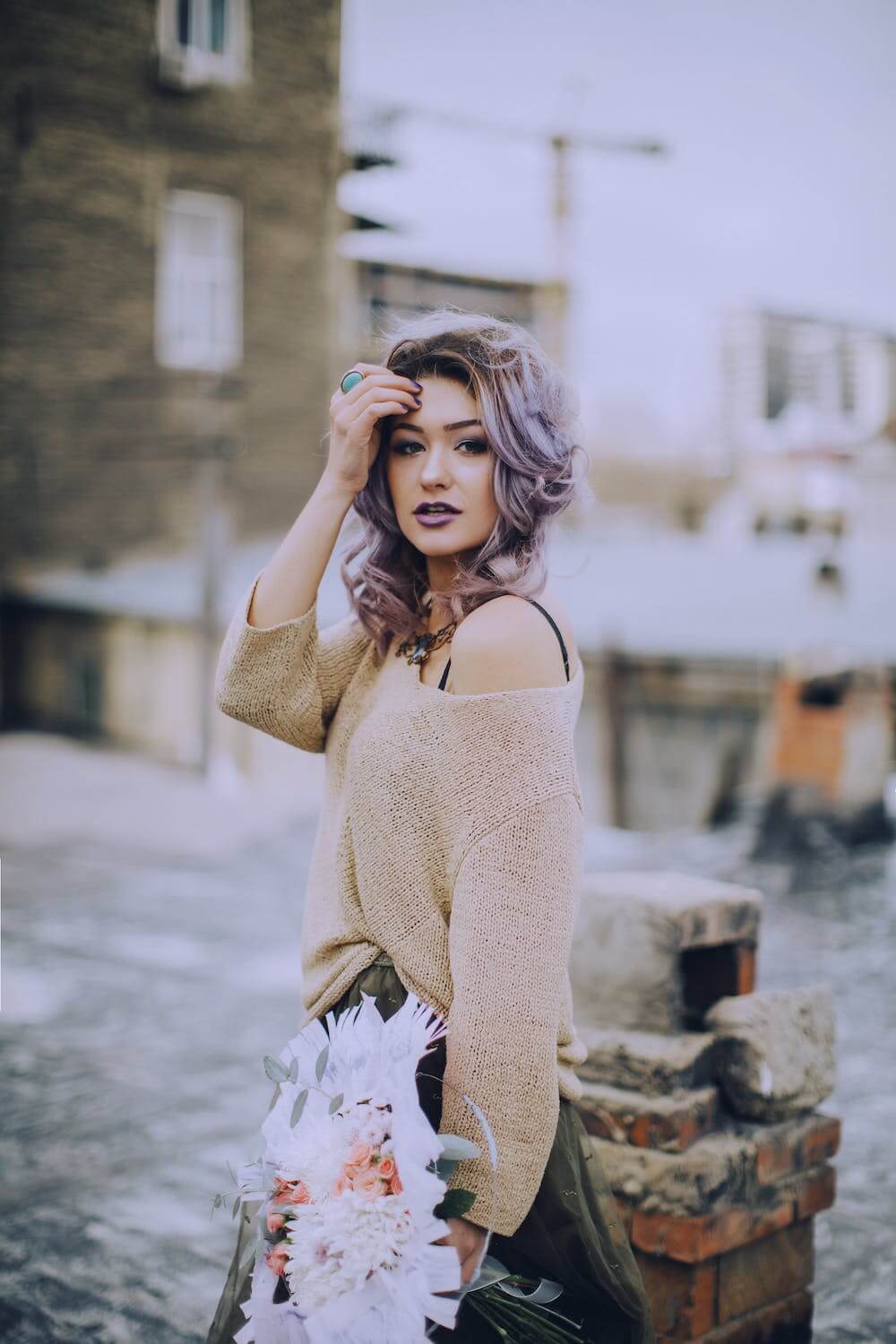 Image by Anastasiya Lobanovskaya via Pexels
Invest In Boots
There's no dress in the world (except maybe ball gowns) that doesn't look extra cute with a pair of sexy boots to match. Dressing for autumn and winter obviously requires closed shoes, but boots are the option that will look best when styled with dresses. Ankle, calf, or even — for those who like a bit of drama — thigh-length boots will keep you warm and add to the gorgeous aesthetic you've created with your already layered winter garments and dresses. A few pairs of lovely socks to peek over the edges of shorter boots wouldn't go amiss either. Layer these over your tights or stockings.
Don't Forget The Outerwear!
If you live somewhere with freezing weather — the kind that comes with snow and ice — you must have a selection of coats on hand to keep the worst of the chills at bay. You'll need a coat while you move around outdoors to get from place to place, but fashion isn't just about need. Your coats can add an extra layer of aesthetic appeal to the outfit you've so carefully curated. We suggest you choose outerwear in neutral colours so you can style them with several different dresses. There's also room for a statement coat or two — something you have in your wardrobe not because it's practical but because it's gorgeous! Style items like this with neutral dresses — remember that less is always more when styling the perfect look.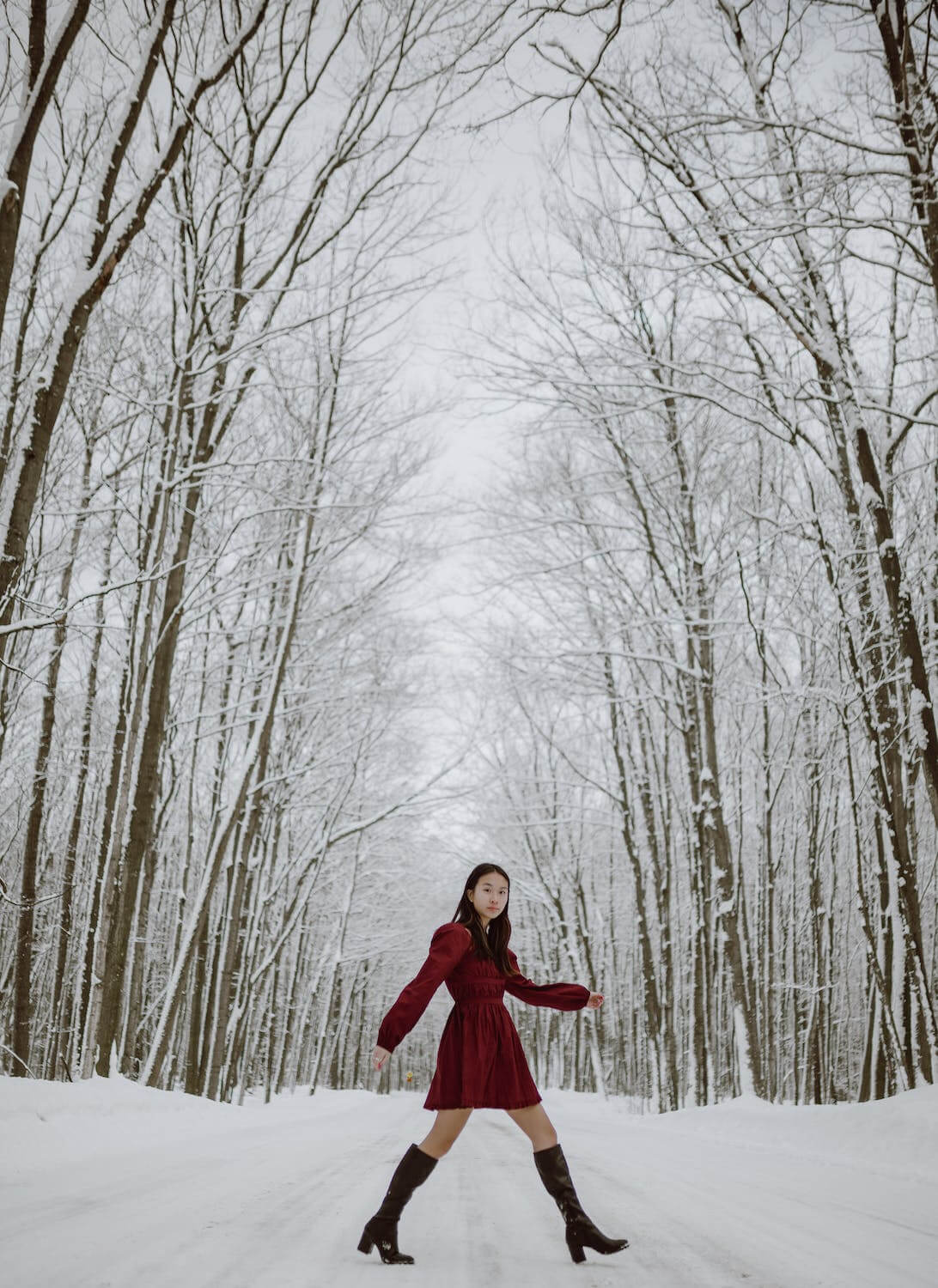 Image by Jasmine Chew ia Pexels
Now For Accessories
A selection of hats, scarves, gloves, and earmuffs will add that warm and cosy wintery aspect to your well-styled dresses. Everything from beanies to fedoras can work with different kinds of dresses. Hats are a perfect way of keeping heat in when the weather is cold since a lot of body heat escapes from the top of your head. Scarves are a good choice for dresses with a particularly low-cut neckline, and longer gloves cover bare skin when dresses have short or no sleeves.
Wrap-Up
There are lots of ways to make your dress collection trans-seasonal. As a fashion consumer, you should be able to get your money's worth out of the garments you already own and any you purchase in the future and look after the planet simultaneously. Enjoy styling your winter outfits!