In the fashion world, jewelry plays an essential role in elevating the style and look of different types of outfits for various occasions. The right pieces of jewelry can transform your outfit's personality, adding a touch of class and elegance to your overall appearance.
Whether you're attending a formal event, a corporate gathering, or simply seeking to elevate your everyday attire, the art of styling jewelry can work wonders. Learning how to style your jewelry to look classy and elegant will help you incorporate this accessory into your wardrobe to achieve a sophisticated look.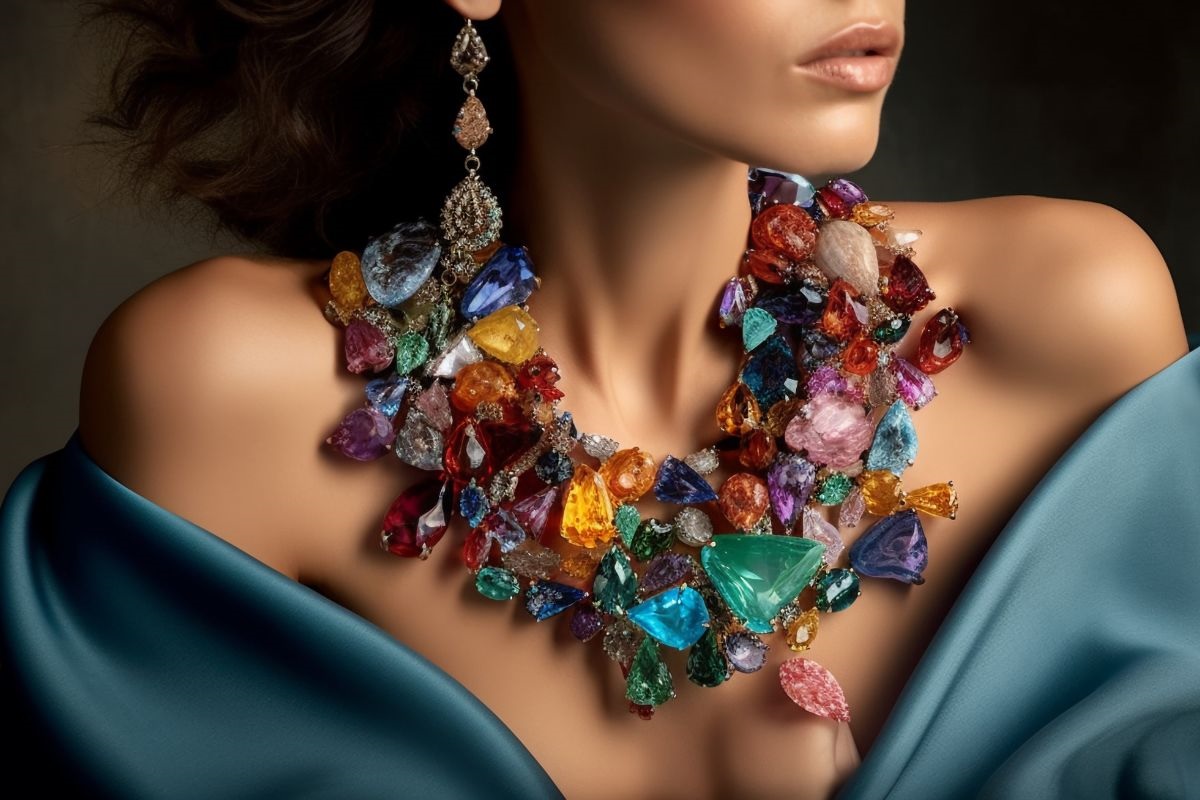 Embrace the Minimalist Approach
Less is more when it comes to exuding elegance and class through your jewelry. Embrace the minimalist approach by choosing simple yet stunning pieces that make a statement without overpowering your ensemble. Delicate necklaces, slim bracelets, and small stud earrings can add a subtle touch of sophistication to any outfit.
Mix Metals
Some years ago, wearing multiple metals together was a fashion faux pas you needed to avoid, but not anymore. The key is to maintain balance and avoid overdoing it to prevent confusion in style. Choose one dominant metal, and use others sparingly to complement the main piece. Pair a gold necklace with silver stud earrings or a rose gold bracelet for a tasteful combination.
Focus on Statement Pieces
While minimalism has a unique charm, incorporating one or two statement pieces can instantly elevate elegance. A bold, eye-catching necklace, an ornate cocktail ring, or an exquisite pair of chandelier earrings can be the focal point of your ensemble. Choosing the right necklace for your neckline will ensure that the statement piece aligns with the occasion and complements your outfit accordingly. A single statement piece is often more impactful than many loud accessories.
Choose Timeless Classics
Investing in timeless classics is a safe way to create an elegant and sophisticated jewelry collection. Pieces like a strand of pearls, a diamond pendant, or a sleek tennis bracelet are versatile, enduring, and eternally chic. These classics can effortlessly transition from formal occasions to casual gatherings, adding a touch of refined charm to any outfit. Investing in high-quality pieces ensures they stand the test of time and remain stylish for many years.
Consider the Occasion
Always consider the occasion and dress code when styling jewelry for a classy and elegant look. For formal events, choose chandelier earrings and a dazzling cocktail ring. In professional settings, keep it subtle with simple studs and a delicate necklace. For a casual look, layer light chains and bracelets for a chic vibe.
By following these effective ways to style your jewelry, you can look effortlessly classy in any setting. The key factor is balancing sophistication and subtlety, allowing your jewelry to enhance your natural beauty.