Going to the beach doesn't mean that you just have to put on your swimming suits and you are ready to go. To hit the beach in style requires careful planning as well, so you have to put all of those accessories, swimming suits and shoe wear in a perfect combination. You probably want to be noticed at the beach, so these ideas will be of a great help to you. Here you will get inspired how to combine your beach clothes in some pretty amazing ways. Once you see how the pieces can be combined with each other it becomes much easier to combine your own ones at home. Scroll down through the photos and check out the Super Hot Beach Polyvore That Will Get You Noticed This Summer. It's the perfect season to experiment with different clothing, styles and colors, so go wild and show your taste of fashion at the beach while summer is still here!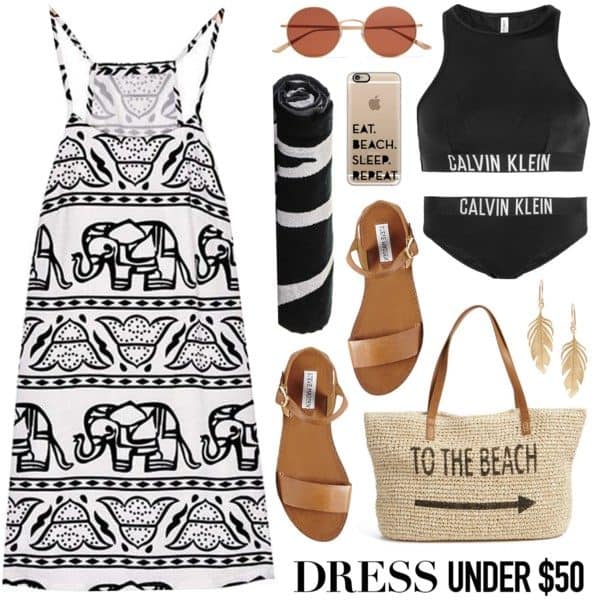 You have to own a stylish beach cover up and the white one is just perfect cause it will match swimming suits in different colors. Get your matching sun hat and bag and you are ready to make a statement in this hot weather.
Have you bought a one-piece swimsuit and you can't wait to wear it? Show it off by just putting on a skirt. Skip the top this time! If you want to look trendy and fancy in the sun add some accessories but make sure you take them off when you go in the water!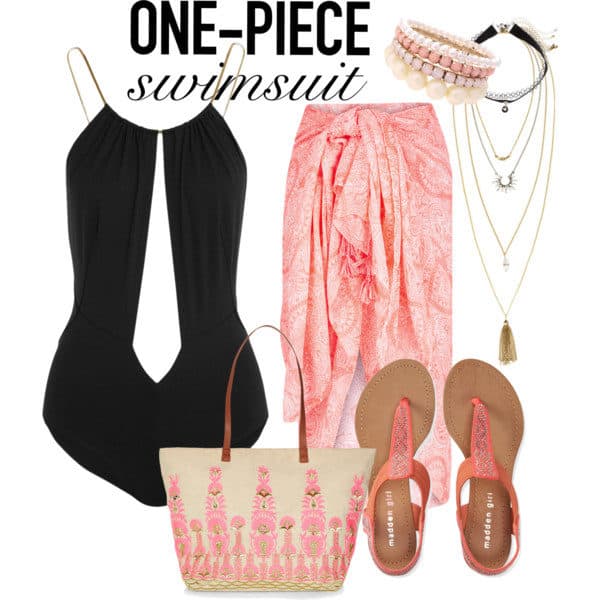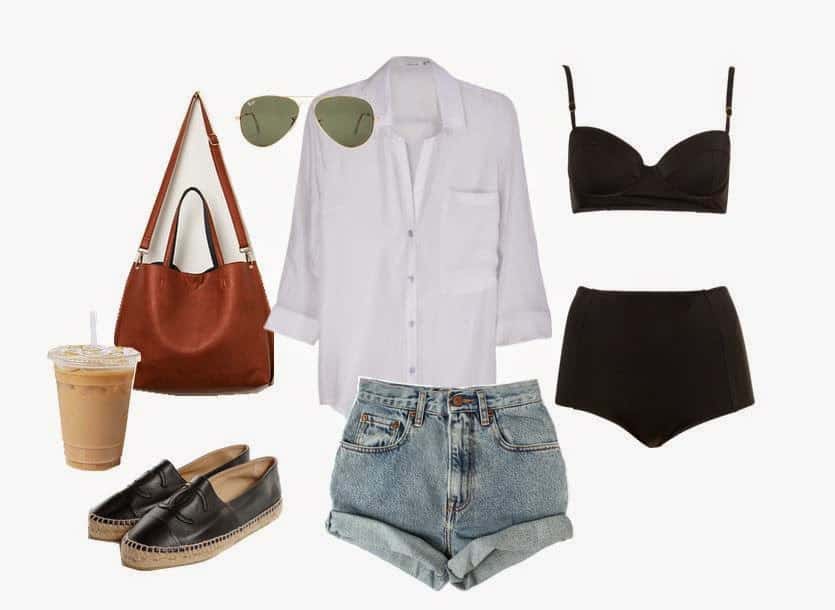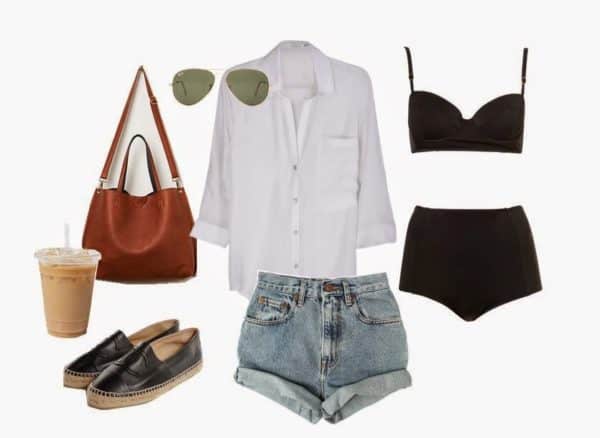 When you want to feel comfortable while heading to the beach just put on some shorts and a loose t-shirt. Pair them with your flip flips and you can walk long distances on the sea shore.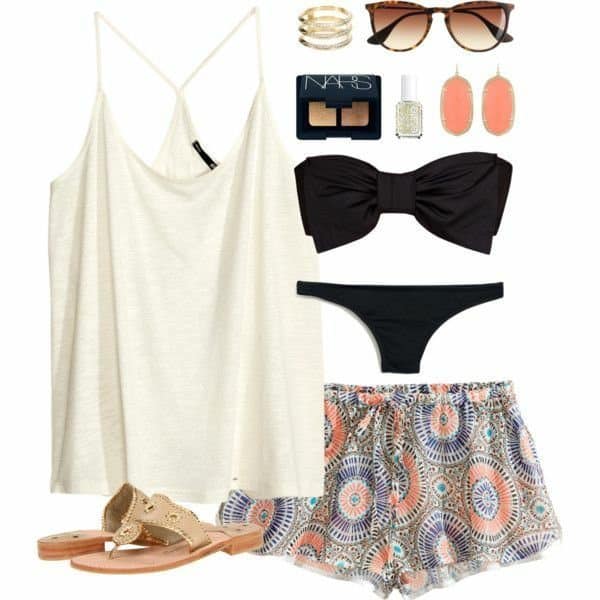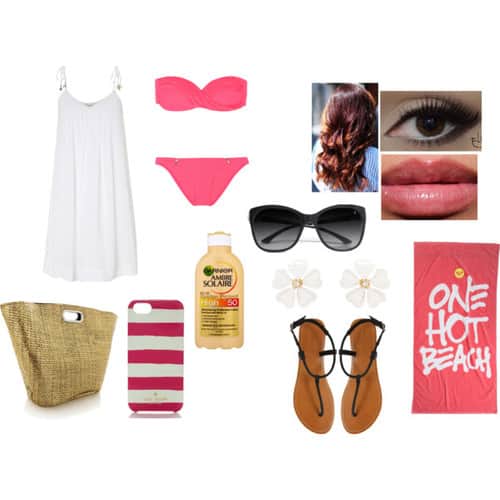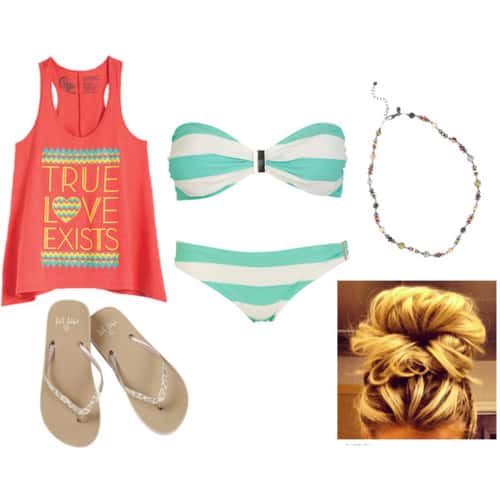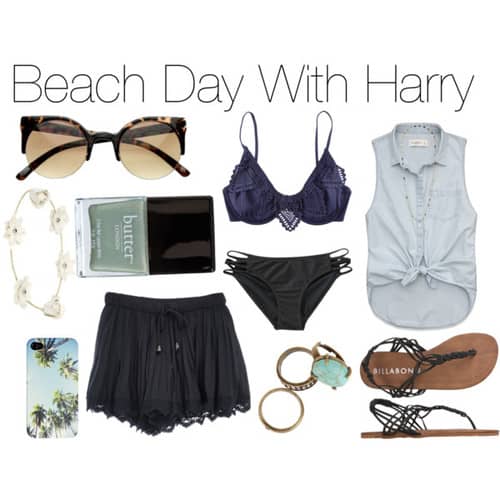 Getting ready for the beach means that you should pay attention to the way your hair looks like. Put it up in a bun and feel the ease of it not touching your skin and making you sweat.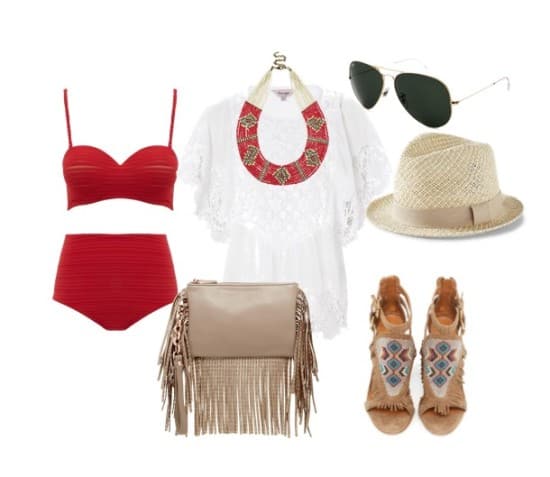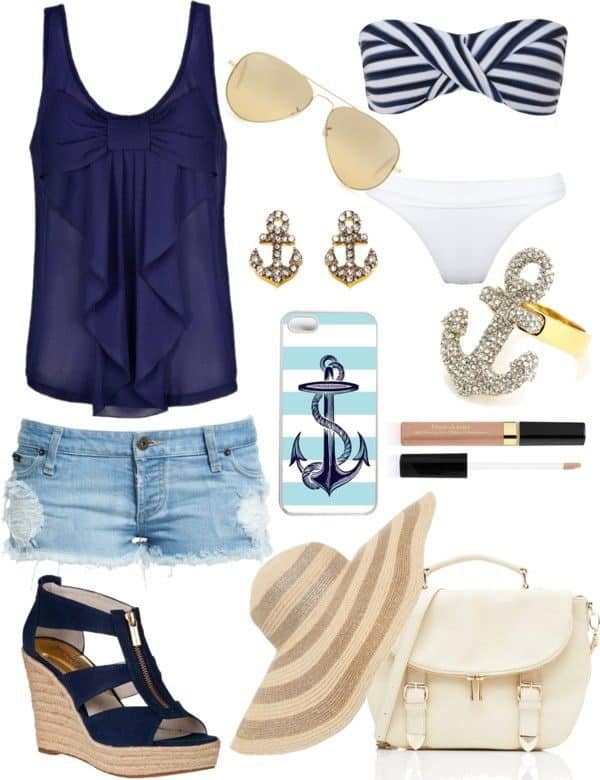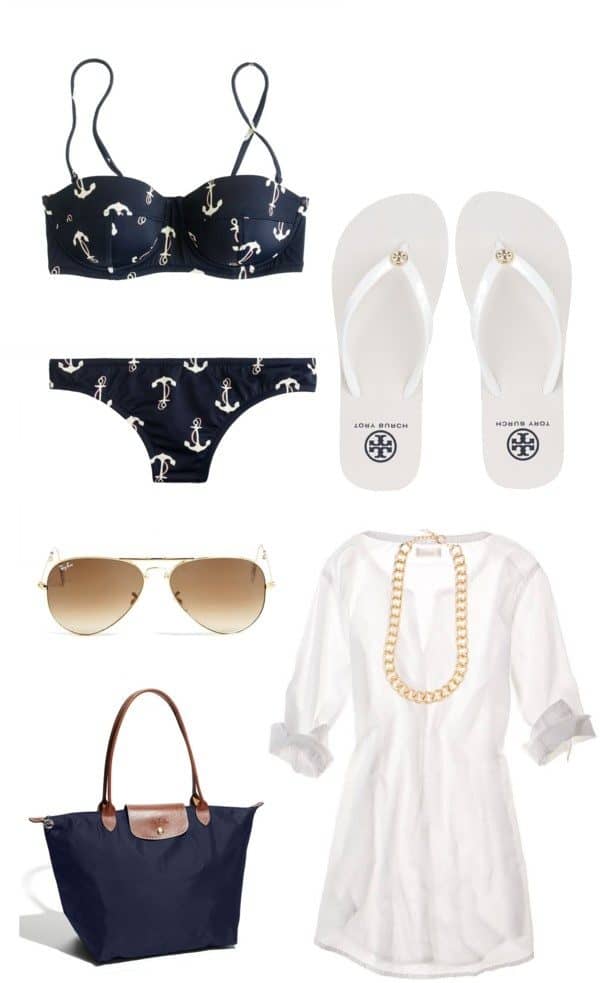 Denim shorts are a must for summer and have them in consideration when you are styling your look for the beach. The flat sandals will make you feel comfy and cozy, so skip the high heels or the wedges when going swimming.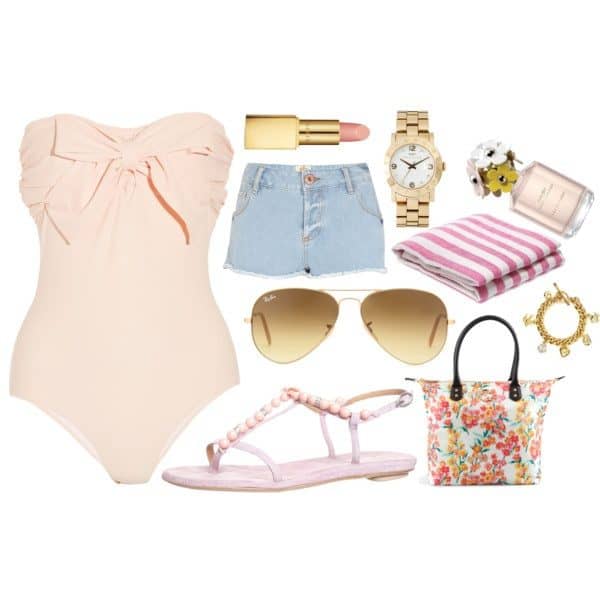 Have you found your perfect combo for the beach this August? Let me know in the comments below!