Which is your favorite winter clothes piece? Our one's the sweater dress. Yes, the sweater dress which never goes out of fashion, which gives you warmness and comforts, and at the same time makes you look sexy and stylish. How to wear it? Read the best ways to wear a sweater dress from the article below, and chose your favorite one.
The Cheerful Sweater Dress
Do you remember those interesting and warm Alberta Ferretti's week days sweaters we have already written about? Women around the whole world got crazy about them. These bold colored sweater dresses are her newest collection for fall 2019, and are one of the best ways to wear sweater dress if you want to stay chic and stylish during cold says outside.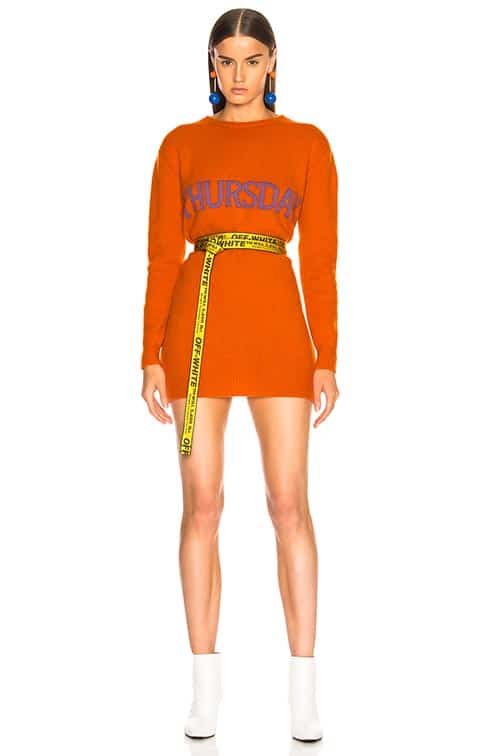 source
The Neutral Mini Sweater Dress
Neutrals are always a good choice for cold winter days. This type of neutral sweater dress will keep you warm and stylish, and the best is that you can wear it with so many combinations because of its color.  Pair it with your favorite white boots.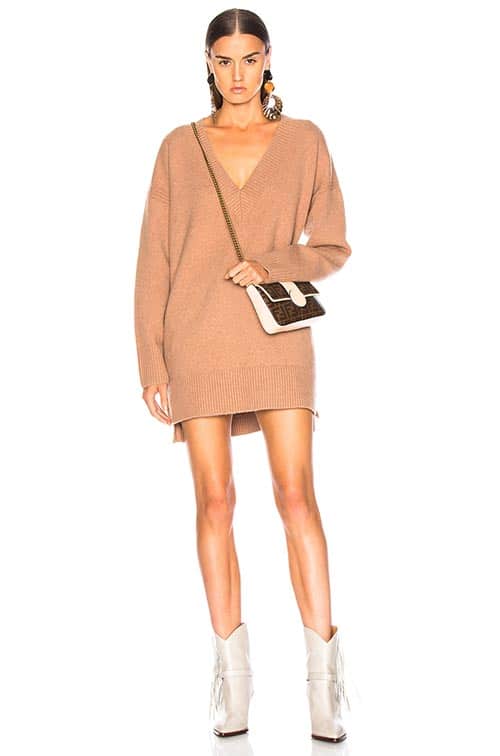 source
The Perfect Effortless Sweater Dress
This cozy, stylish and so warm turtleneck sweater dress is the best choice for cold winter days. Combine it with sneakers, or with thigh-high boots, and get your chic look instantly.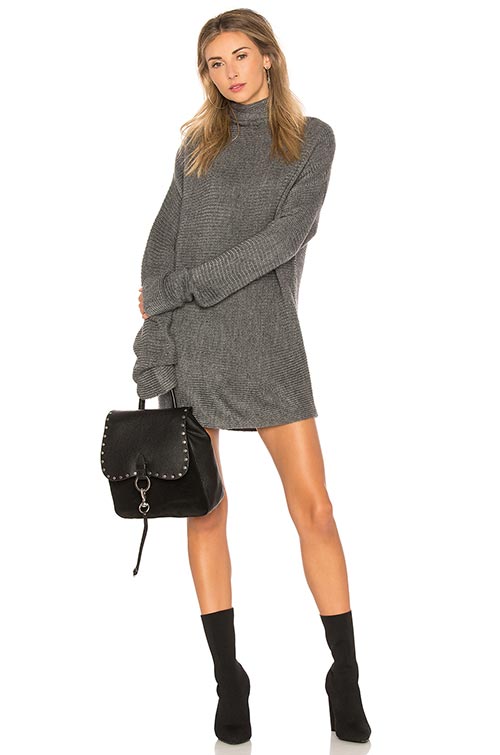 source
The Body-con Sweater Dress
This pale pink sweater dress is all you need to look elegant, sophisticated and warm. It complements perfectly your body silhouette  and you can wear it both for casual day outfits or night out with friends.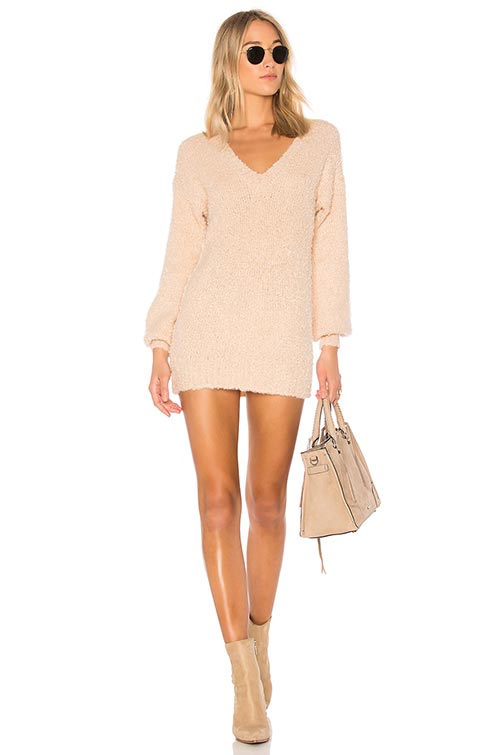 source
The Coziest Frayed-Hem Sweater Dress
You will immediately fall in love with this baby blue sweater dress not only because of the color, but because of the model itself. It gives you the freedom to combine it the way you like and is so cozy to be worn. Combine it with your favorite sneakers and voila , your perfect winter outfit is here.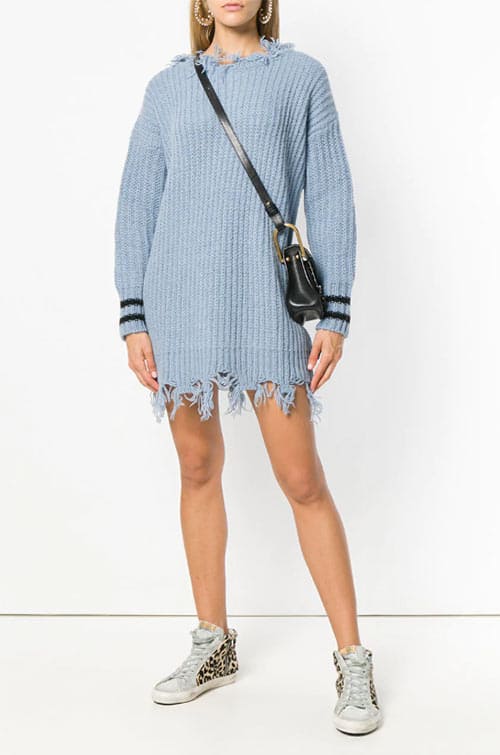 source
Meant To Be Pink Sweater Dress
Dramatic sleeves and bauble details, this is how we can describe this pink sweater dress that is totally chic and trendy. Wearing it will give you self-confidence and will make you look awesome.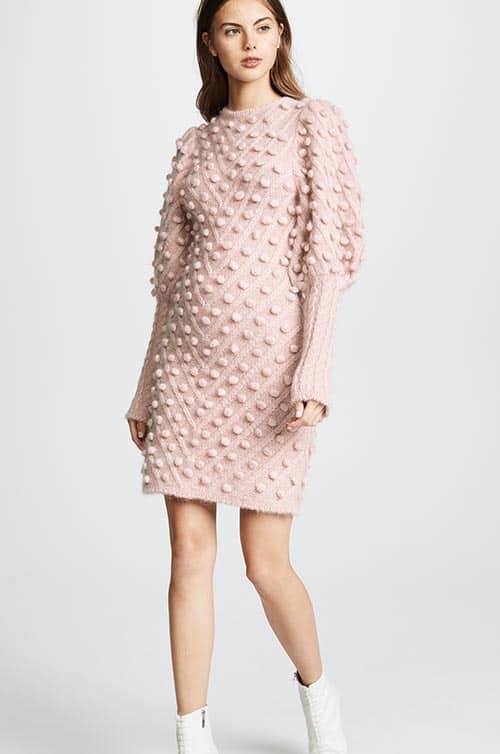 source
Maxi Sweater Dress for Winter
This is a typical sweater dress with maxi length that can be worn during the cold winter days. It can be paired with sneakers or boots according to the occasion you are wearing it to. This knitted dress will fast become your favorite for the season.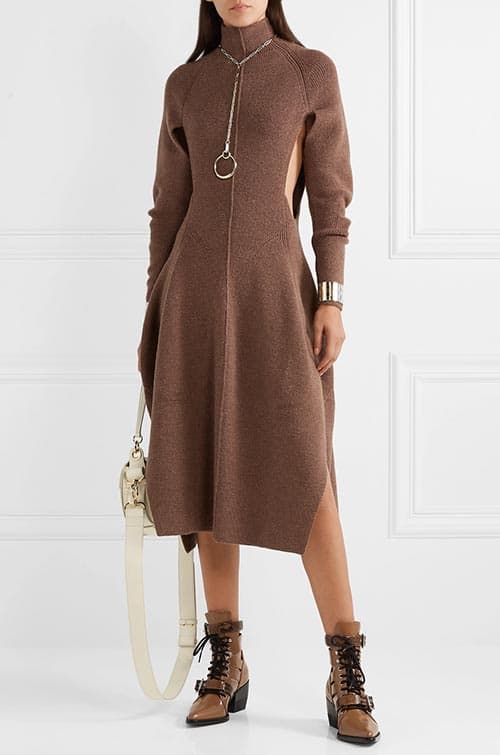 source
Slouchy Sweater Dress
Another turtleneck sweater dress in pale blue shade that can be perfectly worm with over the knee boots. This elegant and well looking dress is a must have piece in your winter wardrobe, so don't miss to get your one.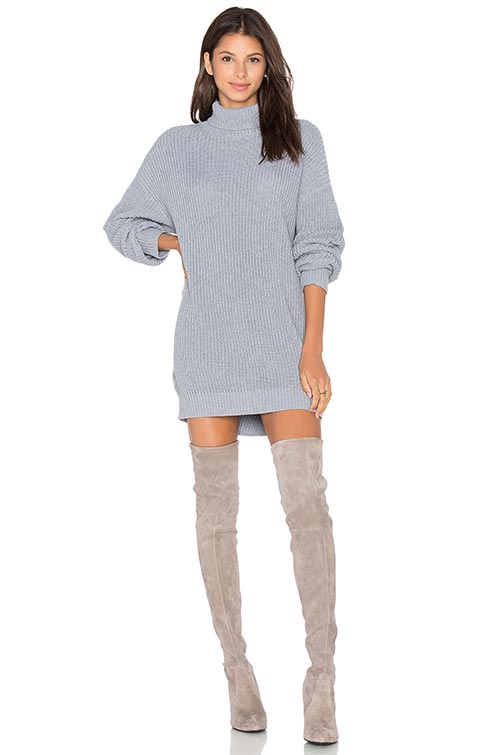 source