After chossing your wedding gown, your wedding shoes, your hairstyle and make up, there is one more detail left to be taken in mind, your wedding bouquet.  Choose it according the message  that the color of the flowers in it can send.
1.Green flowers bouquet
Synonymos with the natute the color green  represents health, resilrence, good fortune and youth. Green flowers on a wedding send the message of optimism and  renewal.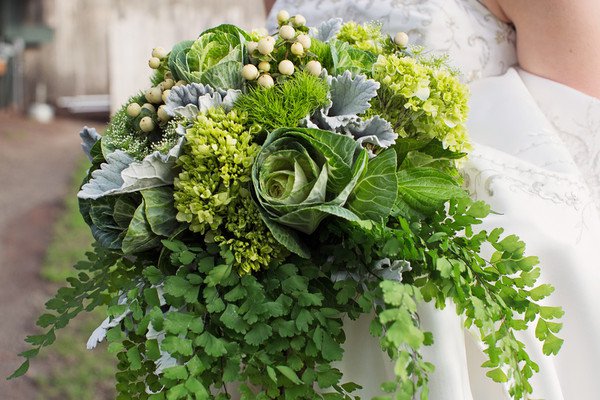 source
2. White flowers bouquet
Often associated with innocence, humility and reverence, white flowers evoke simple beauty. Floral arrangement dominated by white conveys modesty and elegance.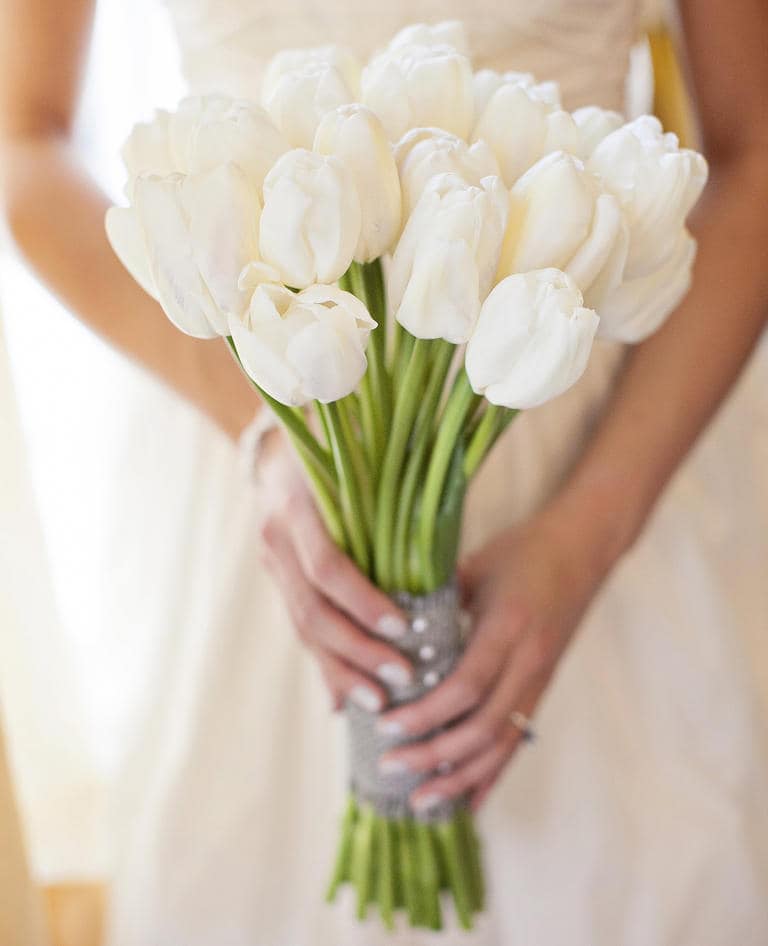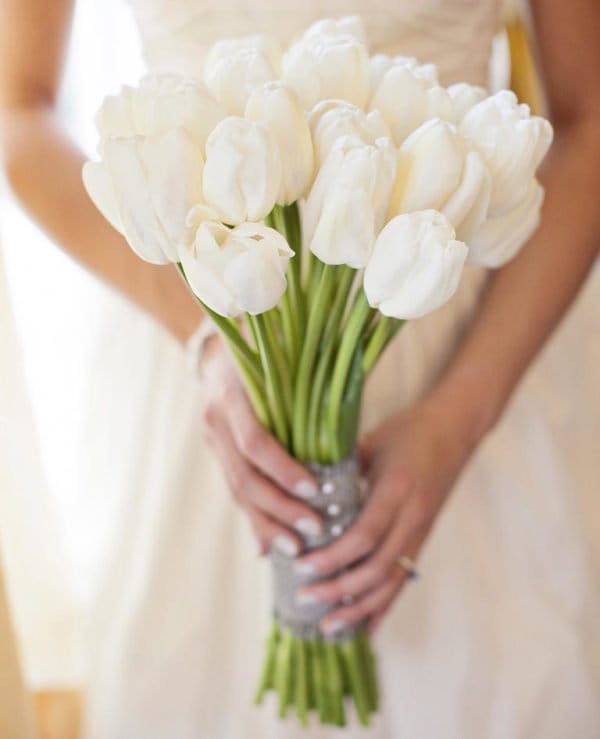 source
3. Yallow flowers bouquets
The yellow is a symbol of frienship and filial love, it evokes feelings of joy and lightheartedness. On a wedding day it sends the message of new beginings and happiness.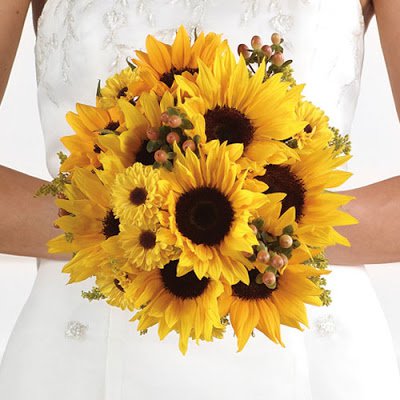 source
4. Red flowers bouquets
There's an indisputable energy to the color red- an energy that has the power to transform an otherwise fellings into the essence of desire, strenght and passionate love.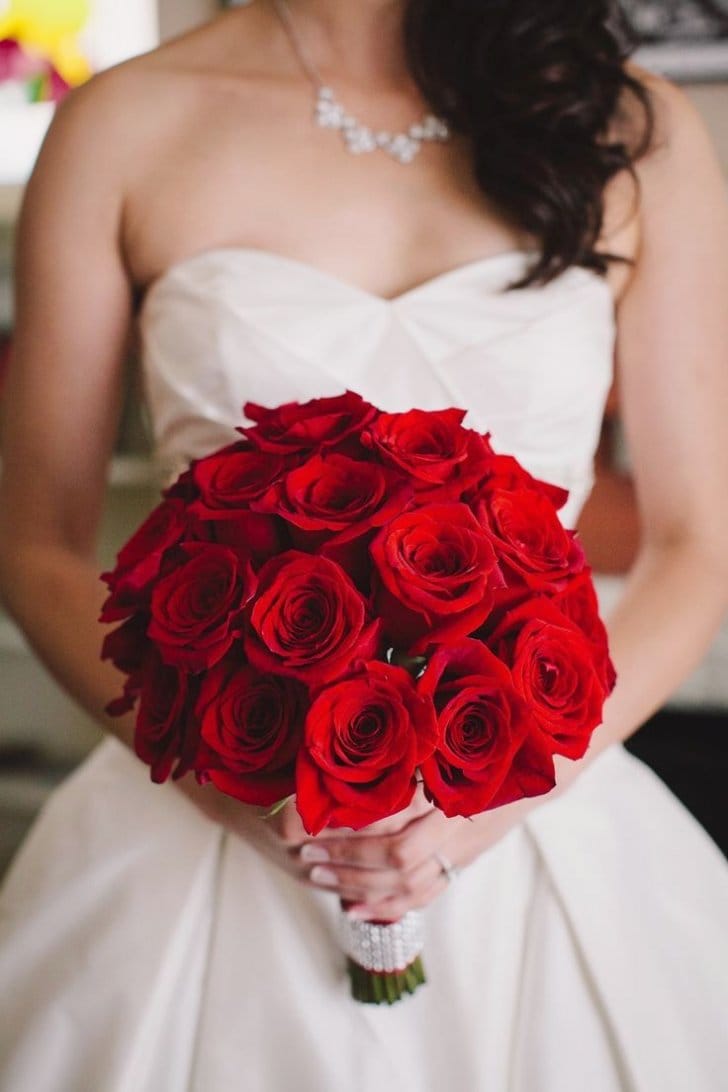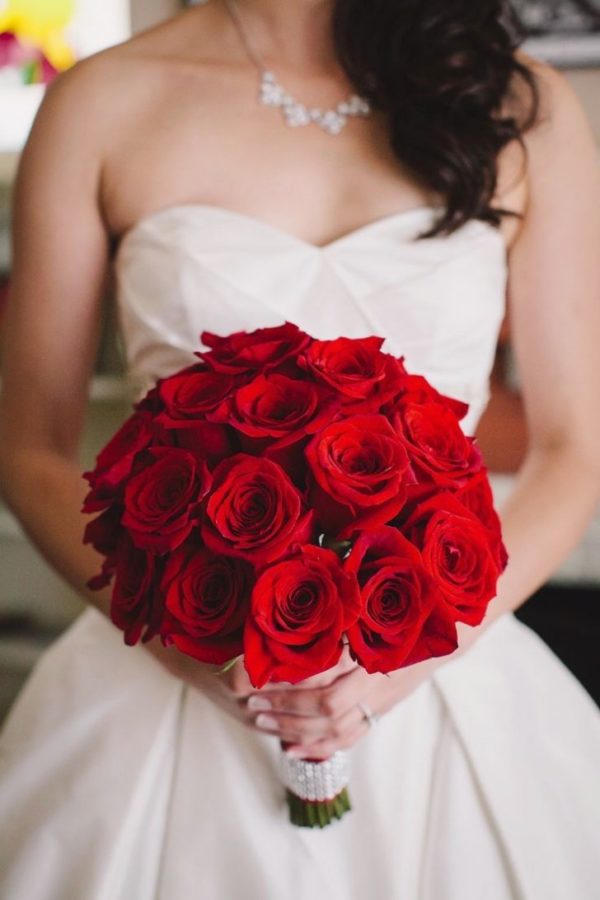 source
5. Purple flowers bouquets
With its origins tied to royalty and ceremony, purple flowers represent dignity, pride and success. An arrangement filled with purple blooms represent accomplishment and admiration.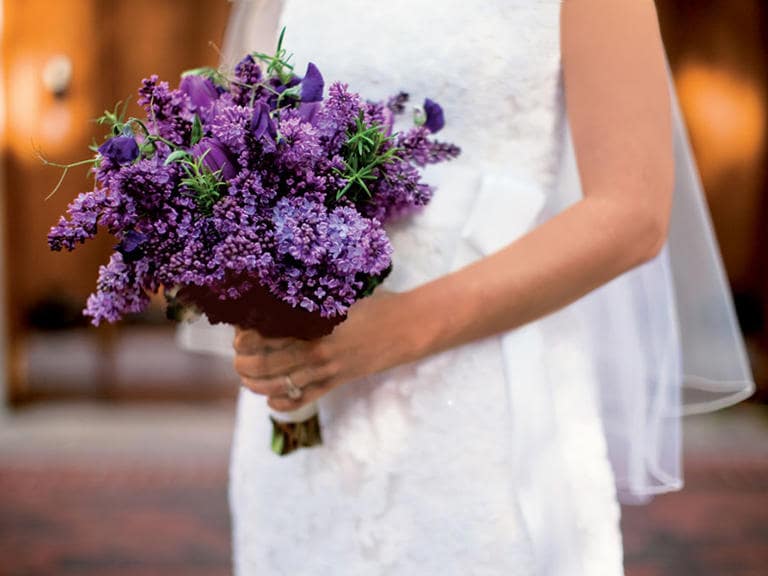 source
6. Pink flowers bouquets
Think pink and you think of grece, gentility and happiness. If you want to convey youth, innocence and joy use pink flowers as your wedding flowers decorations.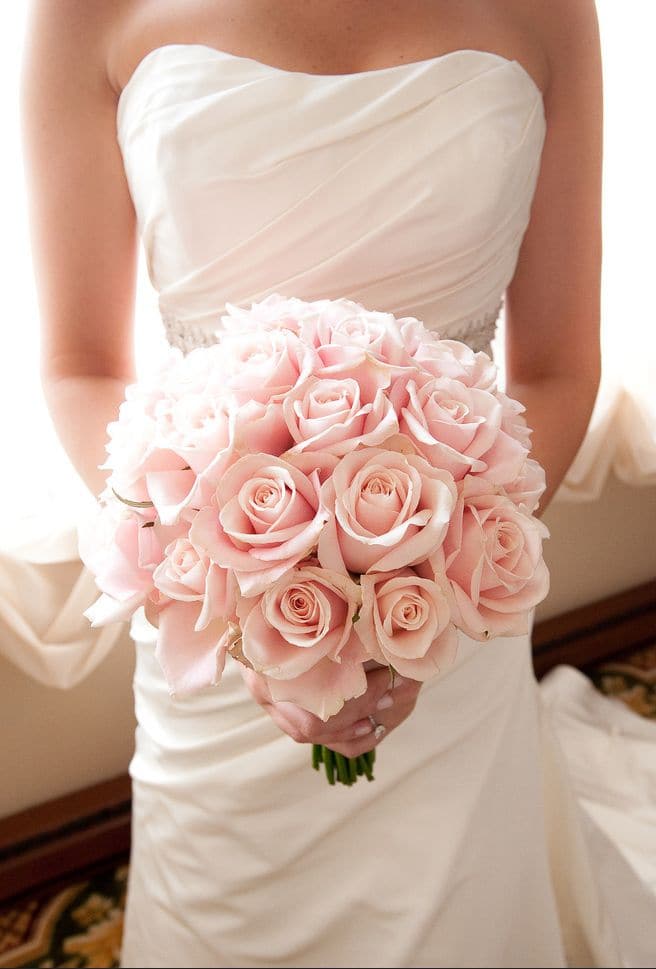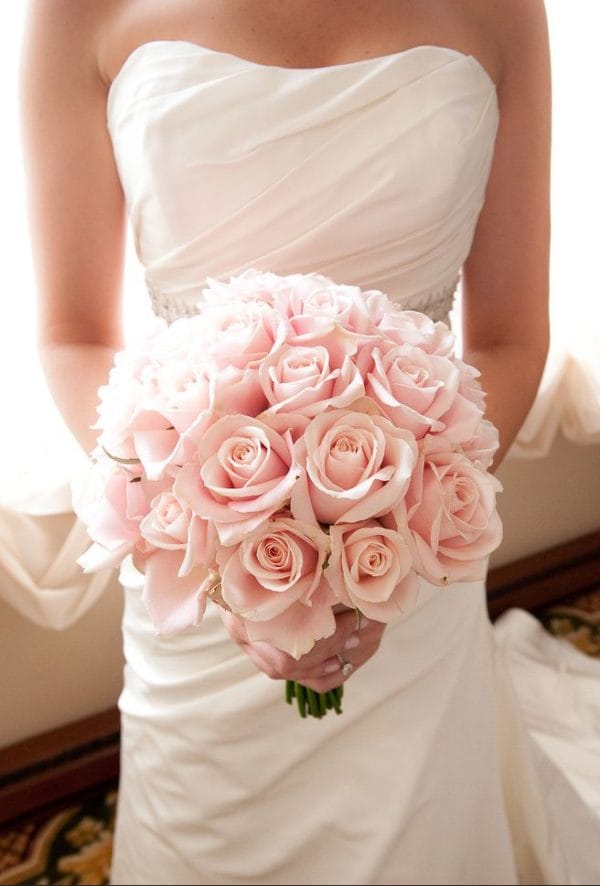 source
7. Blue flowers bouquets
The pale hues of a hydrangea ar the deep blues of an iris lian calm worries and preoccupation representing peace, oppenness and serenity, fresh floral arrangements filled with blue flowers offers a cooling antiode to anxiousness.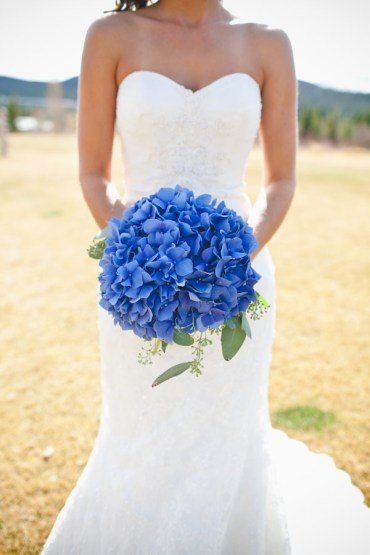 source
8. Brown flowers bouquets
Brown is one of the neutral colors symbolizing the earth. It's a color associated to wholesonneness, simplicity and frendliness.
source
9.  Black flowers bouquets
Other than the dried or dyed, natural black flowers are probably slim to none. But, there are some flowers that come close to black, such as red black or purple black that give a little less negative conotation to the black wedding flowers arrangement. It represents magnificent beauty and mistery, and shows your more seductive side.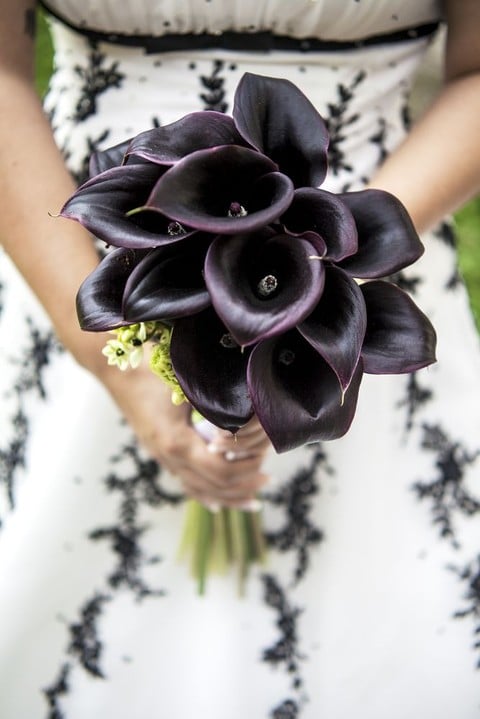 source
10. Orange flowers bouquets
With their blazing energy, orange flowers represents enthusiasm, passion, gratitude and they send the message across with both oomph and ellegance.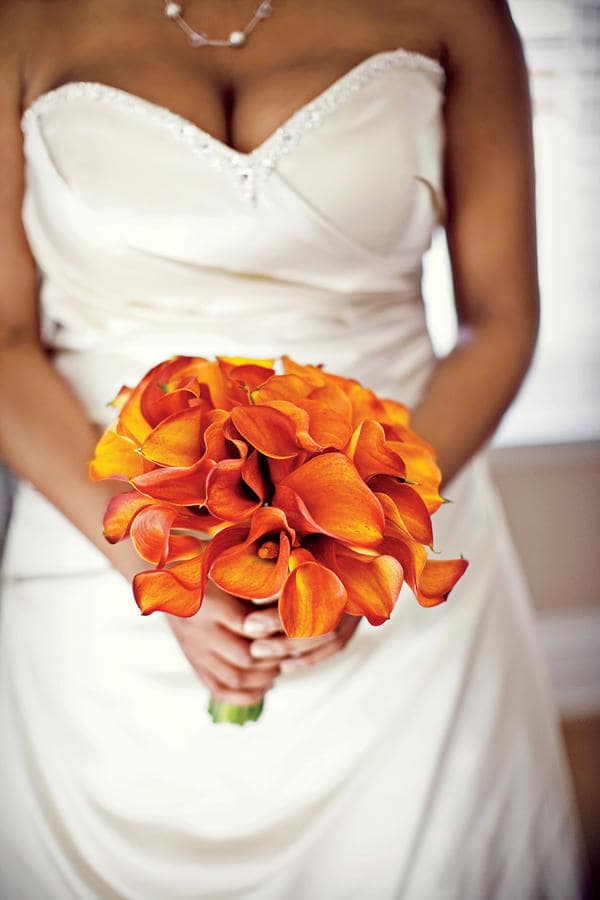 source