Here comes the bride, but not always dressed in white.
From cake toppers to place settings and everything in between, a lot goes into organising what can be one of the biggest days of your life: your wedding day. However you choose to do it, it's a day that speaks volumes and ultimately it's all about you. So, when it comes down to the planning, you have to consider more than just who sits where and what cake flavour will taste amazing, but also the best way to create a memorable day that both you and your guests will remember forever.
Set the tone
So where do you start? Make your first impression a lasting one and start considering your invitations. The possibilities are endless, so take a step outside the altar, set the mood with an Inspired Design Wedding Invitation and create your very own wow factor. Whether it's with a little bit of lace, a drop of colour or a lovable photo or two, choose your theme to mark your day on the calendar.
One thing at a time
Planning a wedding can feel a little overwhelming, but only if you let it. If you have your date and venue picked out, the rest will likely fall into place. Make a list and prioritise the order you want to achieve things, even if it means numbering in order of importance to ensure you get it all done. Don't be afraid to ask for help, you don't want to be stressed out and get to the day and not enjoy all the effort you have put in.
Be inspired 
While there's no doubt your wedding day is about you, use others around you for ideas. Share something personal and unique with your guests. Put a new spin on an old idea or incorporate parts of other weddings (family or friends) into your own. Use old photos, tell stories or even include first dance songs from other weddings (parents, siblings) to make the day even more special.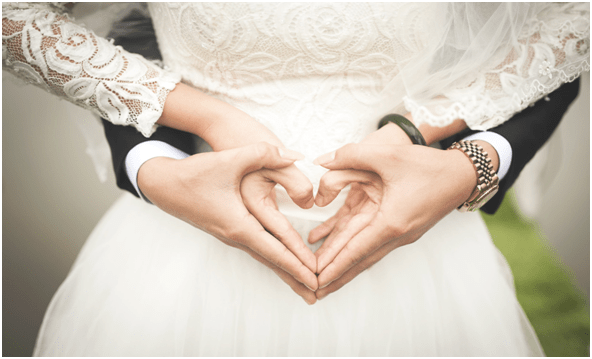 (source: https://www.pexels.com/search/wedding/)
Personalise your day
Although the first personal touch comes through your invitation, there are so many ways to make your nuptials even more personalised. From the guest book to the place settings, special signs or even little presents to thank your guests, every part of your wedding day can include a little piece of you. Use your initials, photos, a little story of how you met in the ceremony service, just a little memento of you can make the day personalised.
Think outside the square
Now as important a day as it is to you, you also have to remember your guests.
Do a few things to keep your nearest and dearest in the celebrating mood. Little touches they might not expect could include pre-ceremony/pre-reception drinks, transport between ceremony and reception venues or for those in the mood an after party could be the way to go. Up the ante and create a photo board seating chart featuring all your guests or go one better and hire a photo booth to let everyone capture their own special memories for you to cherish.
Always know what you want
Never settle for second best, even on your most special day. When choosing themes, styles, dresses, venues, cars, etc. always go in with an idea of what you want. Keep your planning list handy at all times and if you have your heart set on an idea like a destination wedding, horse and carriage or even releasing butterflies, don't let anyone talk you out of it.
Have a good time
Planning a wedding can be stressful and keep you busy, but it can also be a lot of fun.
Use every appointment or gathering along the way to capture the journey and make it all part of the end product: your big day. Keep the planning as light as you want, have fun and enjoy every second of it because just like the wedding day, it will pass by very quickly.