Women love jewelry, and they love receiving it as a gift from someone they love. There is just something about wearing delightful jewelry pieces on one's arms, ears, and neck. For a lot of women, choosing the perfect jewelry is a no-brainer – they already know which ones will look great with their formal dress, or their laid-back attire.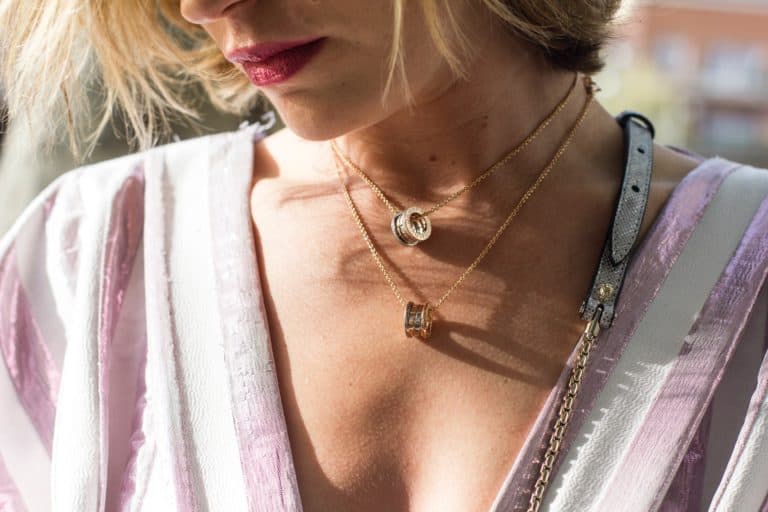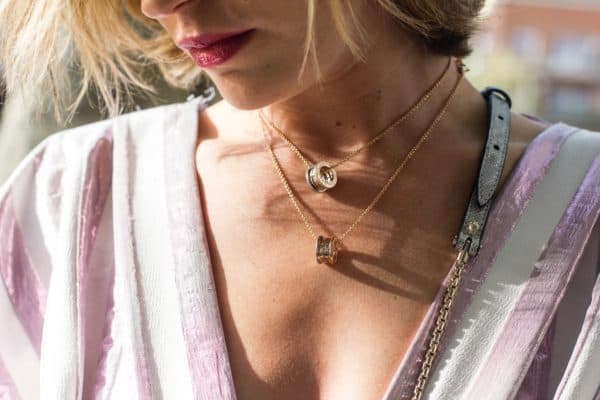 Photo by Andie Gómez-Acebo on Unsplash
But shopping for jewelry pieces is not always a spontaneous experience, especially when you are overwhelmed with the variety of styles, colors, and gold or silver purity that you can pick from. If you are in the market for the right piece of jewelry to give to the special woman in your life, you want to choose one that marks a special occasion in that woman's life. After all, your gift says a lot about your dedication to making your partner feel appreciated and cared for.
To help you find quality jewelry that you will be proud to give to your wife, Fraser Ross Jewelry has helped us to cover some practical tips you can follow while on the hunt for exquisite jewelry pieces:
Prestige Brands
There is no doubt that luxury brands create delicate pieces that grant status to the wearer, but when it comes to jewelry shopping, branded pieces are not always better. As such, do not be pressured into buying gold chains or silver necklaces exclusively from well-known stores like Cartier and Tiffany. Keep in mind that luxury brands invest tons of money towards advertising and marketing efforts just to be able to build a reputation for quality. So what does this mean to you as a buyer?
The money that these brands invest in advertising, logistics, distribution, and branding have a huge impact on the price you need to pay for those items. Brands sell marked-up items simply because they know that they have loyal buyers who will purchase their items regardless of the price. So instead of fixing your eyes on popular brands, consider purchasing jewelry pieces from reputable local stores that can even provide you with a holiday discount.
Silver jewelries are timeless
Silver has been associated with luxury for decades. It is a more affordable alternative to gold, making it an ideal choice for the average investor. Silver is valued for its luster and its number of uses such as in jewelry, silverware, and even in many technological fields. This precious metal is soft and malleable, allowing jewelers to shape it into almost any form.
Once you have determined that a silver jewelry makes for a lustrous gift for your wife, the next step is to choose which type to get. Let's look at some of the most common options for silver jewelry:
Fine silver
This is the type that is closest to pure silver. It has 99.9% of silver content, which is indicated with a .999 stamp marking. Due its high purity, fine silver will scratch easily, which is why it is commonly mixed with other non-precious metals to make it stronger and more suited for use in jewelry pieces.
Fine silver is more often used in necklaces and earring, but not bracelets and rings that are easily scratched.
Sterling Silver
This is the most common type of silver used for jewelry in Europe, the United States, and other world markets. Sterling silver is composed of 92.5% silver and 7.5% copper or other metals (typically zinc or nickel). The addition of non-precious metals increases the hardness of the alloy, making the sterling silver more durable.
This type of silver is shiny and bright, and can tarnish when left in a humid environment for a prolonged period of time. Nevertheless, you can keep a sterling silver jewelry shiny by regularly polishing its surface with a cotton or cloth. Tarnish can also be prevented by wearing the sterling silver item regularly and wiping it down with a dry soft cloth when you're done wearing it.
Silver plated
Silver plated jewelries consist of a base metal that is coated with an extremely thin layer of silver. This variant looks like pure silver but it is more brittle and can tarnish more easily. Since the silver content in this type of silver jewelry is only a tiny percentage, the silver coating on the surface can come off to expose the base metal underneath. If your wife has a nickel allergy, it's best to avoid silver plated jewelries, which are typically made of nickel or copper.
Give pearls a try
Pearls are traditional presents given to a bride-to-be on her wedding day, but they also make for great gifts during other special occasions like anniversaries or birthdays. Pearls are well-loved accessories because they are very versatile, and can be worn on formal occasions and even in casual settings.
There are various kinds of pearls including cultured, natural, and imitation. The choice of which kind to get for your wife will depend on your budget and on the quality you are looking for. Natural pearls come with a hefty price tag, while imitation pearls are basically costume jewelry. Natural pearls are nearly impossible to find in the oceans, which explains their exorbitant cost.
As such, many consumers go for cultured pearl jewelry, which come in different styles and colors. You can choose between Akoya pearls, Freshwater pearls, Hanadama pearls, South Sea pearls, and Tahitian pearls which are all easy to find, as they are sold in online pearl jewelry stores.