A wedding is one of the most important events to be captured on camera. For such a monumental milestone, you'll want amazing pictures that not only last a lifetime but stand out as uniquely yours. To know what possibilities are available for the creative expression of your event, it's a good idea to learn about the top wedding photography trends of the moment. This makes it easier to find which style of photography would best suit you.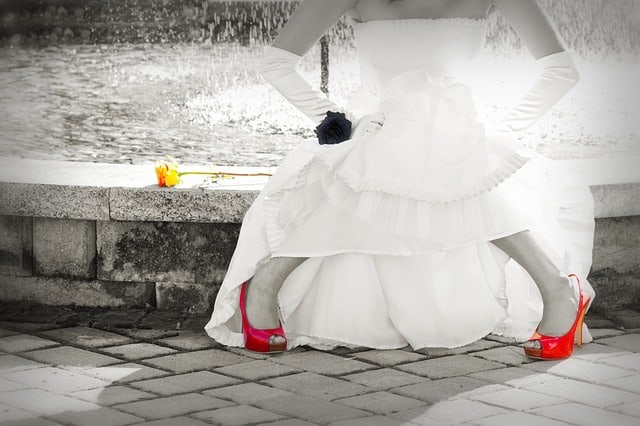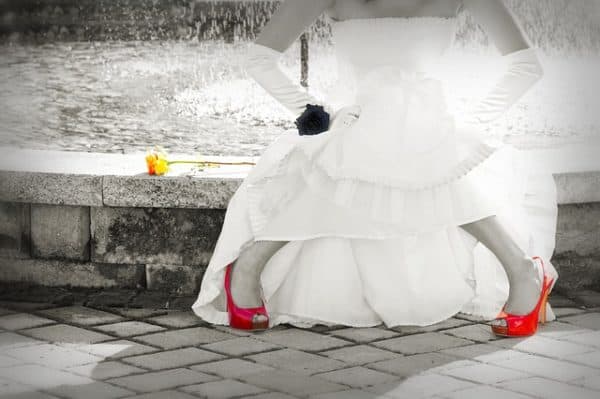 What wedding photography industry trends are big this year? Will these current trends in wedding photography be useful to you? The best way to keep up with the new wedding photography trends 2019 is to hire a Punta Cana wedding photographer. But to get you started in thinking about your options, here are the top 10 wedding photo trends that will be popular in 2019.
1. Drone photography
Drone technology is among the popular new trends in wedding photography. These devices are becoming more and more accessible to the general population. This means one can afford to pay for drone photography, unlike a few years ago where this kind of equipment was a steep investment. Drones capture an event from impossible angles and offer a completely different view of your wedding.
When done well, drone photography can capture some incredible and lasting moments of a wedding. It takes wedding photography to new heights – literally! However, special care must be taken whenever you decide to use drone photography. You will need:
A license

Insurance

Special training
2. Black and white photography
Though it was once used only for artistic purposes, black and white photography has been gradually reintroduced into mainstream photography. Now, this style of photo editing is an upcoming trend that might only continue to get bigger in 2019.
But what is it about black and white images that make it a great idea for your wedding photography? Well, black and white photos allow viewers to concentrate on the most important part of an event, in this case, the bride and groom. It also gives the event an elegant atmosphere.
3. Bridal portraits
Bridal portraits are meant to capture the journey of a bride before the wedding. This trend has been around for a long time and still remains popular today. Many brides take pictures in their wedding dresses as well as the hours of preparation leading up to getting dressed.
These photo series are typically done during wedding dress arrangements or salon visits. Bridal portraits are useful when you want to create a wedding album, especially when combined with proposal photos. Some women request a portrait of the groom, instead of just a bridal portrait alone, to document both sides of preparation.
4. Instagram integration
It is no doubt that social media integration will be another great trend in 2019. Wedding guests can easily upload photos on the spot from a wedding on their social media accounts such as Instagram. This makes it easy for people to retrieve their photos from a wedding shoot.
The best way to make these easy to find for guests and those unable to attend is to create wedding hashtags that each guest can use when posting photos from a wedding. This way a wedding can be experienced from the perspective of many people.
5. Family photographs
As weddings are about family, it is no surprise that family photographs are considered one of the top wedding photography trends for 2019. Family photos have always been a crucial part of wedding photos. They tend to bring out big emotions, especially when a photographer can catch candid moments. The best family moments should be captured throughout a wedding. This gives photos a natural feel instead of having only unnatural poses.
6. Same day edits
Another trend coming this year is the same day edits. This wedding photography trend is gaining popularity because couples feel the need to share some of the moments of a wedding at the reception. So photographers have to provide a small sampling of photos of the couple getting ready and photos during the wedding ceremony for guests to see the time and the joy that went into the preparation. Such photos can be used to create a slideshow that is presented during the reception when you have, for example, a Jellyfish restaurant wedding in Punta Cana.
7. Day after photos
A wedding can get so hectic, not only for couples but for photographers as well. Photographers are always trying their best to capture interesting and amazing moments throughout the entire wedding. But this can be really exhausting. So another alternative is to shoot the more posed and arranged photos the day after.
More couples are becoming fans of this idea. This approach takes the pressure off of the wedding day to get these photos right, leaving more time to enjoy the ceremony. It also allows couples to take pictures in another location. If time is running out or the lighting is not perfect, you can even opt for the day after photos to take advantage of different times of the day.
8. Selfie shots
Some young couples are making use of their phone's camera to take selfies during wedding ceremonies. These couples make sure that their guests have selfie stations where they can take pictures with a good background. Thanks to social media, many guests will want the best spot to showcase their formal attire. This also gives the photographer a great opportunity to capture some of the most authentic moments of guests having fun during a wedding. Selfies are great since they:
Are spontaneous

Capture fun moments

Show guests having a great time

Capture crazy and hilarious moments
9. Smoke bombs
One way to animate a photo series is using colorful smoke bombs. This trend is also now being used in wedding photography. This style of photography can be used throughout a wedding ceremony, although it produces the best results when used to create exit photos. Just a touch of the right colors and lighting and you'll get amazing pictures.
10. Stop motion films
Stop image films are made by animating still photos. Once a series of photos have been combined, music can be added to make a video complete. These are great for "silly" moments and showing the process of getting ready without having to do a full video. This type of photography is a trend that you should look out for this coming year.
Stop motion is perfect for creating short videos and animated gifs to post on social media platforms and share with close friends and relatives. This kind of wedding photo can also be used to send invitations through email.
These new trends for wedding photography will capture your best wedding moments in a way that you'll always cherish. Whichever method you decide to use will lead to great wedding images. Each of them is unique but still produces amazing results when done with skill.