The only dreadful thing about becoming a mom is witnessing your body get out of proportion from areas you couldn't even imagine!
Waking up every day and looking for clothes which flatter your body type can be exhausting. With sleepless nights followed by sleepless days, it becomes really difficult to give an effort into looking fresh and ready to go out.
We're here to solve that problem by providing a few simple tips to become the stylish new mommy who all other mothers will be jealous of!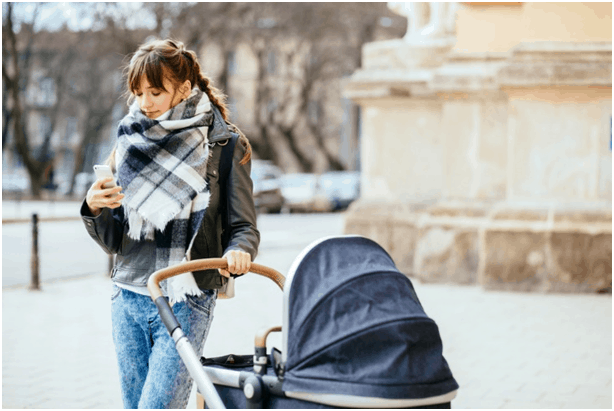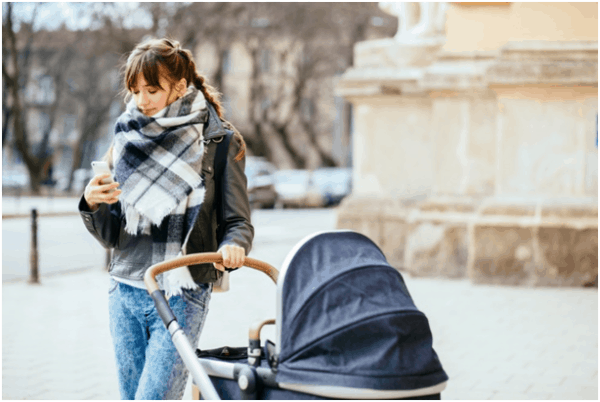 Wear Black
There is no better go-to outfit compared to a black dress. Feeling sad, happy, tired, or frustrated? Just wear black.
Black goes with every skin tone, hides bulges and makes your body look fit. It also hides body sweat and adds dimension to your body.
This color can never go wrong and no matter what design you wear, you'll look good and ready to take on the world.
Opt for Patterns and Prints to Hide Leaks
The biggest worry while wearing a dress after giving birth is the constant fear of your breast milk leaking in public.
Wear patterned clothes or prints in dark shades to make the leaks less visible. This is a great way to draw the attention away from your chest area while still looking pretty in a sundress or maxi dress.
Invest in New Lingerie
Buy lingerie that supports your breasts. Padded bras are not suggested as you will have to breastfeed every now and then.
You can wear padded tank tops under your clothes though so that it absorbs leaks as well as provide extra support for your breasts. It also makes your body look in shape and accentuate your curves.
Get Bra Inserts
Padded bras are a big no-no for new mommies! Due to this, it gets difficult to keep your shirts and dresses dry with all the breast-milk running out of your control.
Invest in buying a few cup inserts to help soak the milk and prevent from getting milk stains on your dress. This is also easy to remove and change, hence making it less of a hassle with already busy moms.
Nursing Covers as Scarves
New moms become very uncomfortable while breastfeeding in public. With people staring all the time, getting a nursing cover will be a wise decision for feeding your baby out in public.
Nowadays, there are many fashionable nursing covers available, which you can wear as scarves. That way you can be ready to feed your baby at all times while looking chic and fashionable.
Wear Leggings or Trousers
The hardest part about post-pregnancy dressing up is fitting into jeans and pairing them with shirts and tees.
Running around with a little baby requires comfy clothes. New moms need to wear clothes which allow them to sit anywhere or run errands. Maintaining a baby in jeans is very uncomfortable and challenging.
Leggings and trousers will make life easier for you while adding a slightly laid-back appearance. Oh, you can just put on a bright colored lipstick for a fresh look.
Wear Shirt Dresses
With a melon-sized tiny human being in your lap all day, wearing multi-layered clothes can be a hassle. Just opt for shirt dresses to make life easier.
Buttons and pockets are a blessing for new moms! You can feed your baby anywhere and keep their little tummy full.
Invest in Nice Pair of Shoes
Shoes are the best way to make any outfit stand out. It is the biggest style statement. If you are going grocery shopping or taking your newborn out for a stroll in the park, wear comfy ballet flats or moccasins for a dressed up look.
You can also wear boots which will automatically make you look smart and full of life. Boots can really boost up your attitude!
Every mother will have stories to share about how taking a baby out means carrying tons of baby products with you 24/7.
Nowadays, there are various bags available to carry your baby's daily necessities. From light to vibrant colors, you can find a bag that will meet your taste and need.
I would not suggest getting anything in white because that can get dirty real quick. Get patterns and florals with multiple chambers inside. That way things will be easy to find inside the bag.
Tie Your Hair in a Bun
The fastest and easiest way to look less of a mess is doing your hair real high, beauty queen style. No, really, just tie your hair into a messy bun and you'll see the difference.
After childbirth, deep conditioning your hair and maintaining it gets difficult. You'll never get enough time for self-care. So, a messy bun saves your time while giving you a more attractive look.
Buns also look great with shirt dresses and because your hair will not come between your daily chores, it makes attending to your baby hassle free.
Women often think that having a baby means saying no to pretty clothes and on-going trends. That is just a myth!
You can look fashionable and chic even with a baby in your lap. Wear clothes which compliment your body shape and reflects your personality.
Here's to fashionable super-moms!
Author Bio:
Stepheny is a content writer at FeedFond. She's a loving mother to her two children and is passionate towards child psychology. To read more of her articles, visit FeedFond.com.