Do you enjoy creating jewelry on your own? If you find yourself in such a creating project then you are on the right place, because with the tutorials we have prepare below, we are going to show you how to easily DIY tassel earrings. Tassel is becoming very popular nowadays, and women wear it on dresses, sweaters, boots and sandals, jewelry, bags… absolutely on every possible way they find to.
We have decided to share with you these amazing, easy to do DIY tassel earrings tutorials, because we know how jewelry can add a touch of elegance on your whole outfit, especially the earrings, which not only make your outfit look more fashion, but they open your face too, and express your beauty. With the tutorials below, which show you how to make your personal tassel earrings step by step, you don't need to worry if you are going to do something wrong.
All the materials you will need for your project are easy to find in stores, and the creating process is as easy that you will need only less than an hour to finish your tassel earrings. You can make them one color, you can use different colored tassels and create an ombre effect, or you can mix similar colors with each other. No matter the tassel earrings you decide to do you will definitely enjoy creating your own unique and fashion tassel earrings.
Needed materials:
A pair of tassels
End caps
Jump rings
Nickel-free earring clips/hooks
Follow the step by step tutorials bellow and start your DIY project right now!
DIY Pallette Tassel Earrings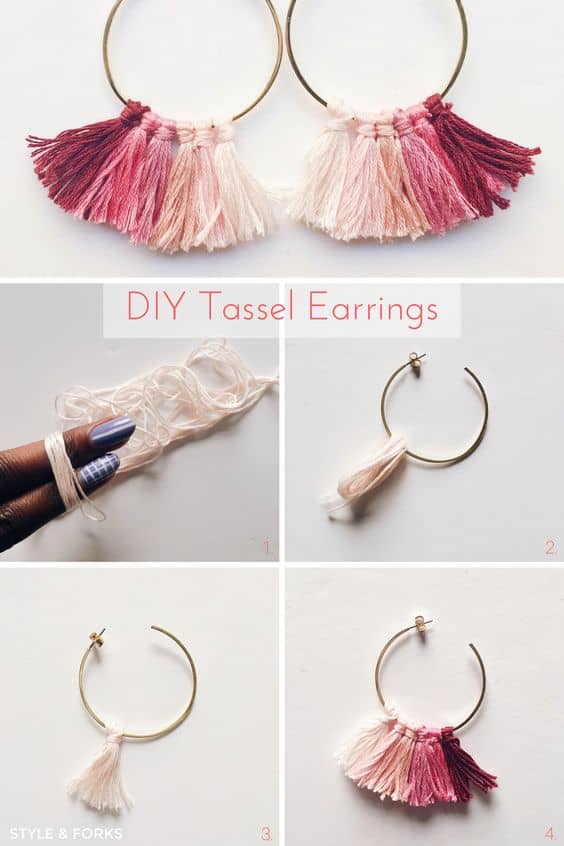 source 
DIY Ombre Tassel Earrings
source  
DIY Summer Mini Tassel Earrings

DIY Orange Tassel Earrings

  source 
Frida Tassel Earrings


  source 
DIY Tassel Hoop Earrings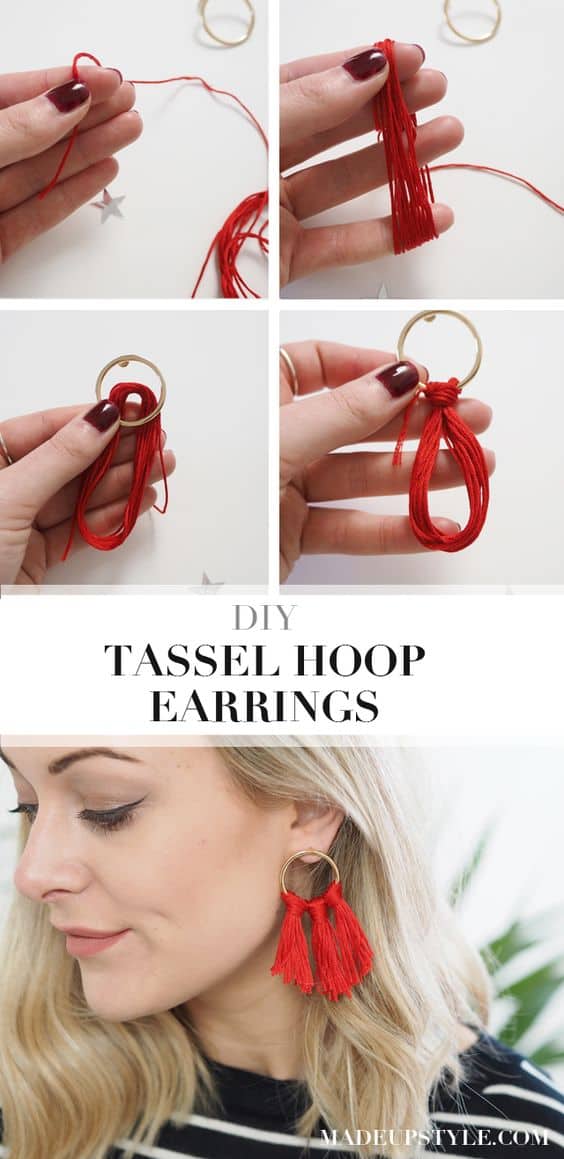 source 
DIY Drop Tassle Earrings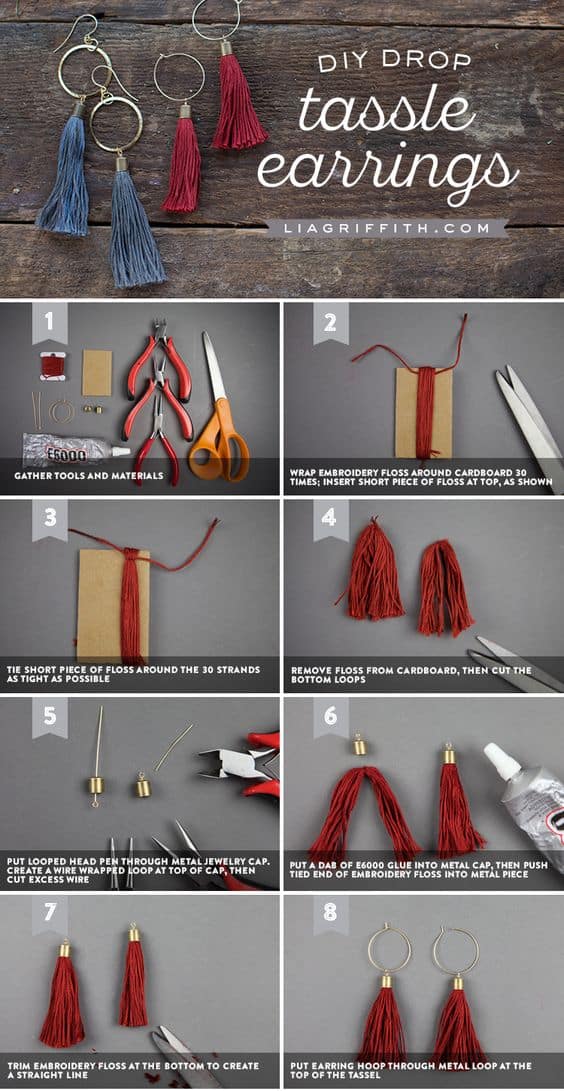 source 
Wire Dange Earrings With Yarn Tassel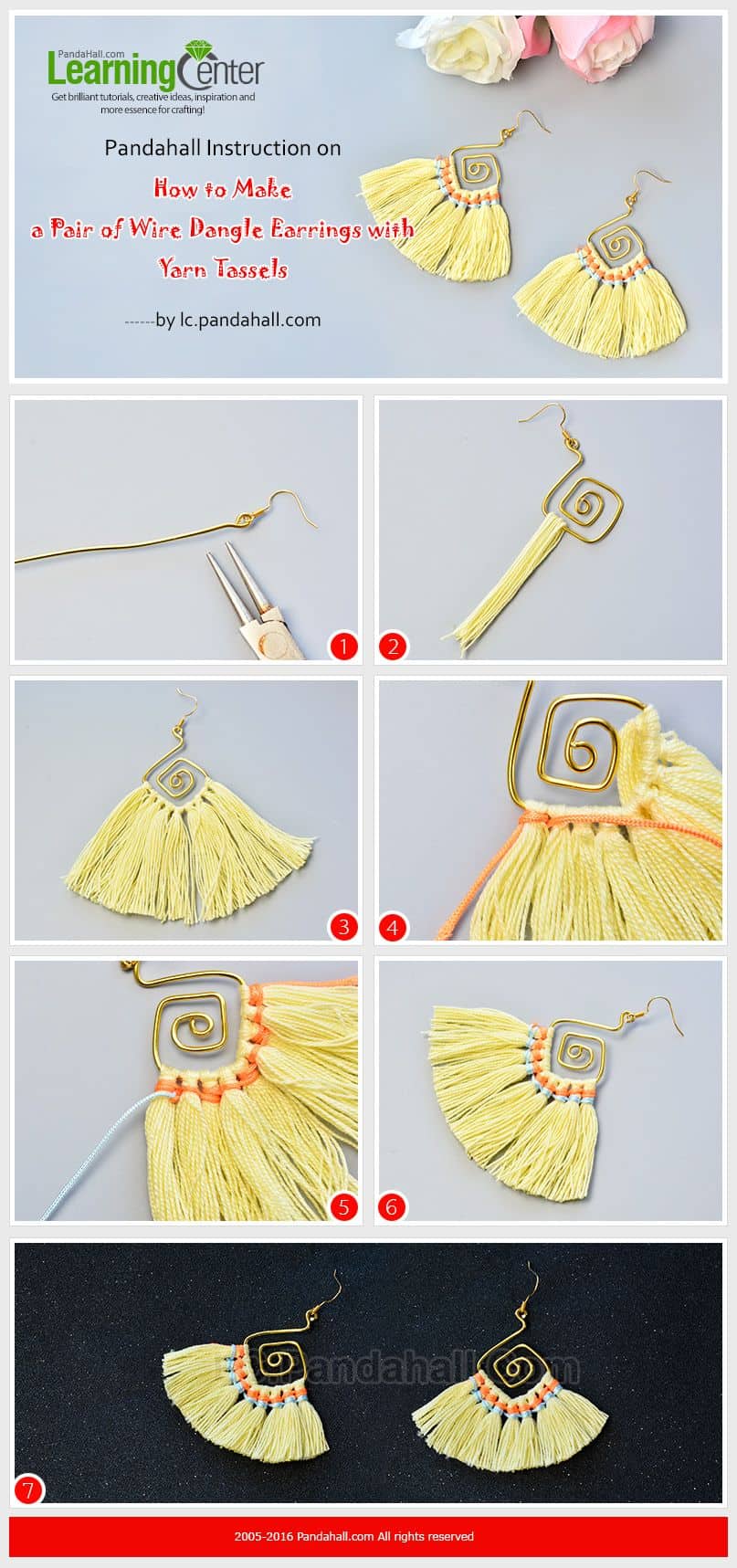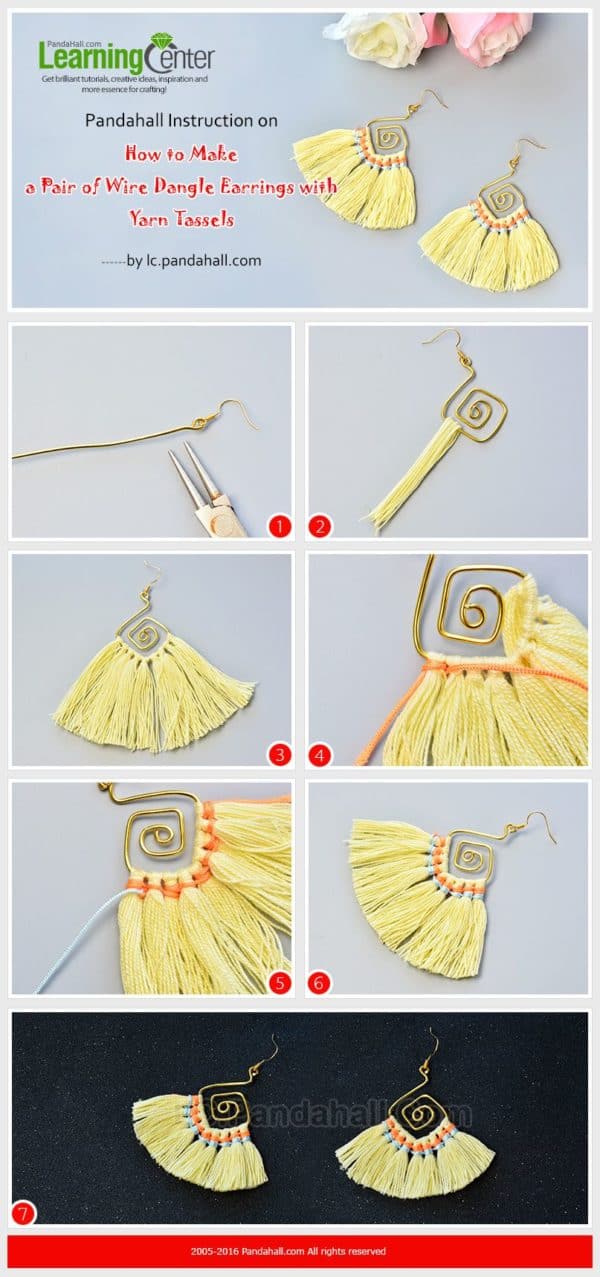 source 
DIY Colorful Tassel Earrings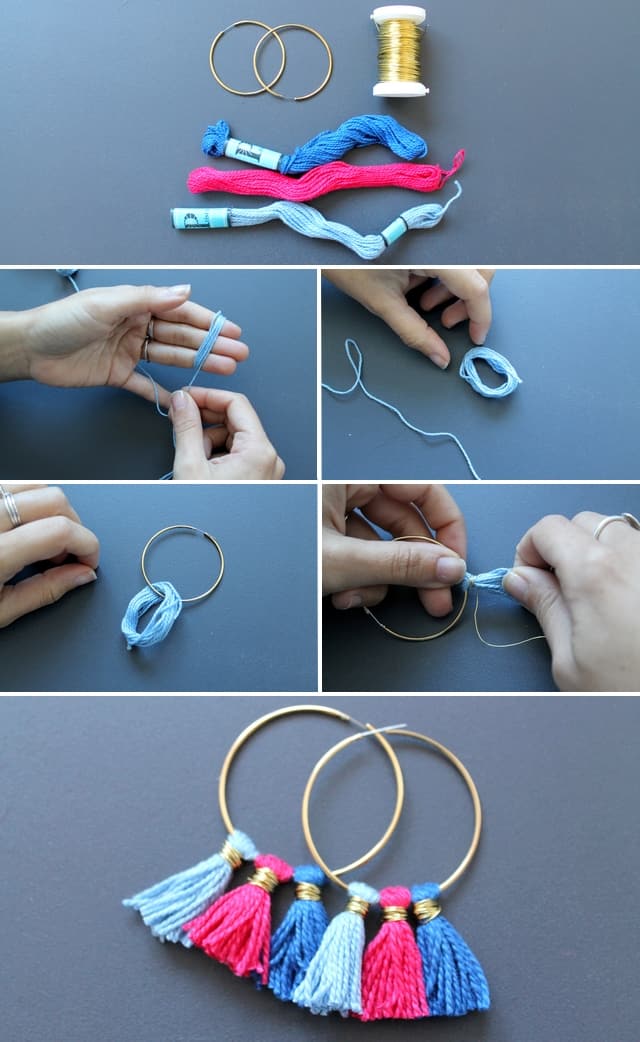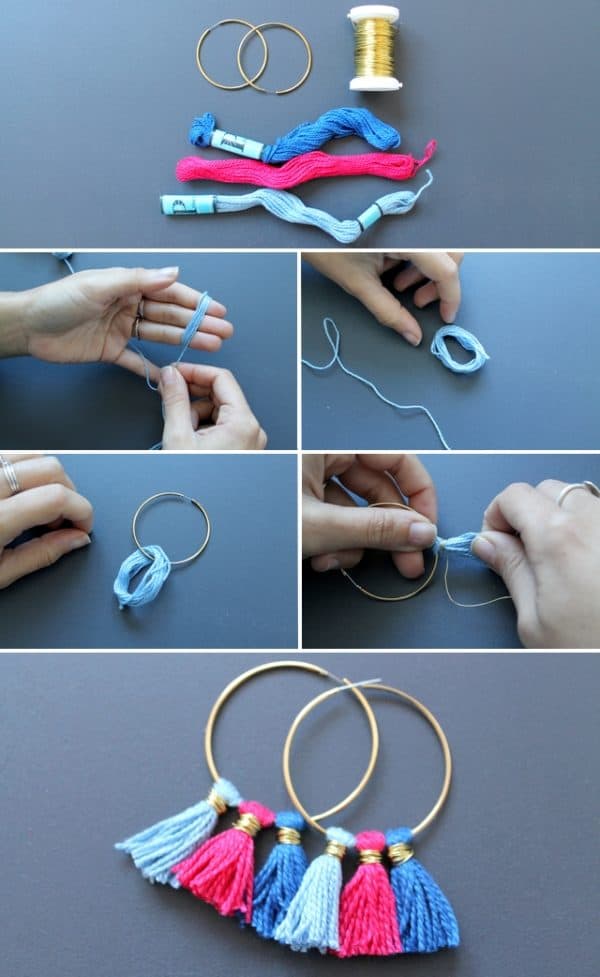 source 
DIY Elegant Tassel Earrings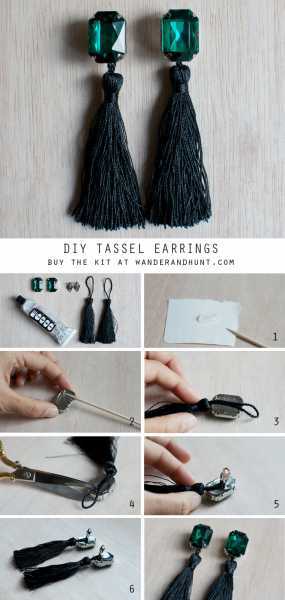 source