Do you enjoy curly hair? Most women do. But, sometimes, if you have no curly hair, creating the perfect waves can be a little too much tricky to achieve. That is why we have shared with you some curling iron tricks that will help you get the perfect curly hair. In the article below, you can explore so many helpful curling iron tricks that will help you get the perfect waves as well as keep them longer than ever. Do not miss scrolling down the page and meet the biggest curling iron tricks that the biggest hair styling professionals use. We are sure that curling your hair will soon become your favorite way of hairstyling.
1. If you want skinny, tight curls, twist your hair before you wrap it around the iron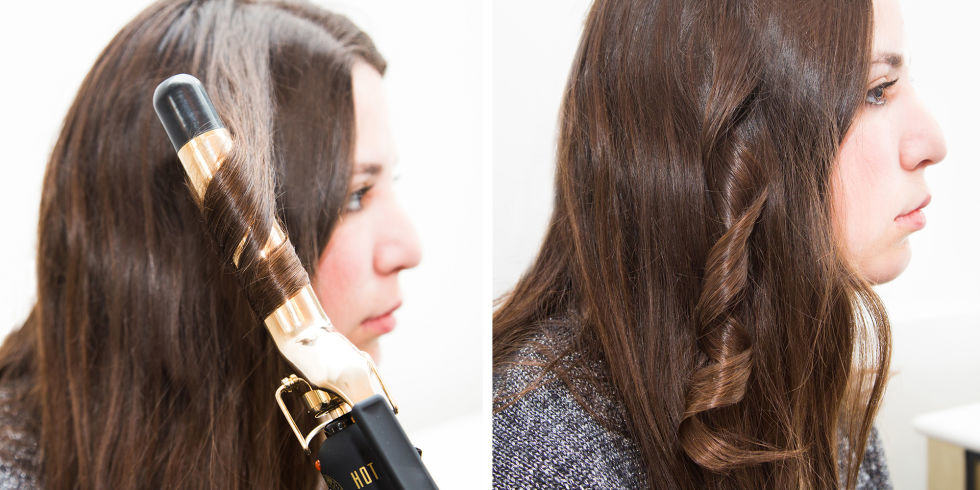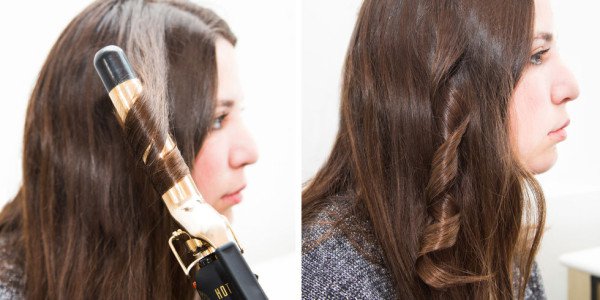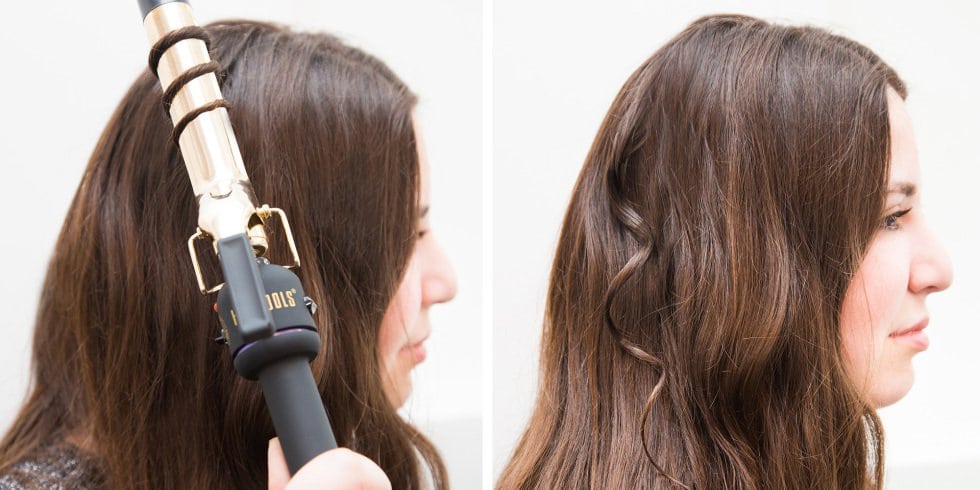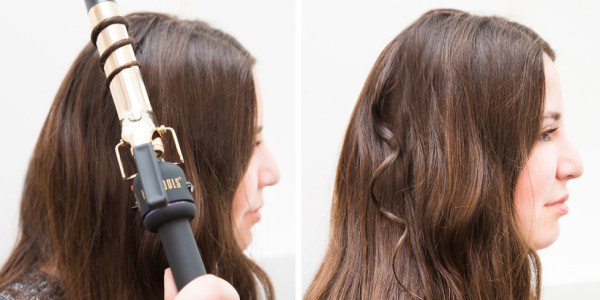 source
2. For a modern curl, don't use the clamp.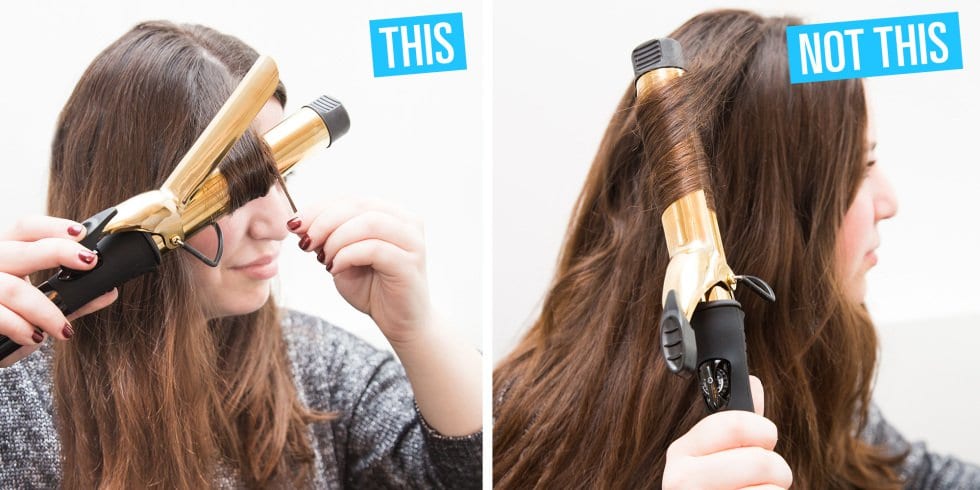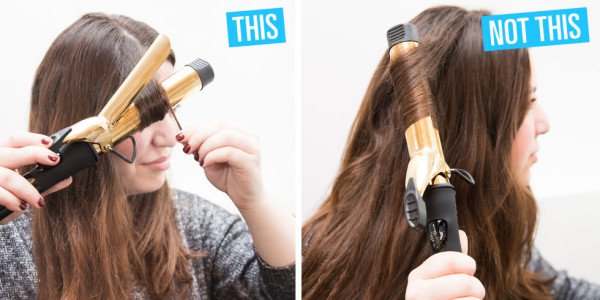 source
3. For greater hold, spray hairspray on your hair before you curl it
This is probably one of the most helpful curling iron tricks ever! Always, absolutely always spritz hairspray on before you curl your hair! If you only put on hairspray when you are done curling your hair, then you run more of a risk that the hair will fall flat. In order to keep your waves firm and long holding, you need to prep your hair with hairspray. This is especially important if your hair is resistant to curls.
Extra note: remember that you want curls to look perfect. Do not overspray with hairspray because otherwise, you will saturate your hair. Use too much hairspray and then you will end up with the dreaded burned hair smell. Also, steer clear of hair oil, because otherwise, it can weigh down your waves.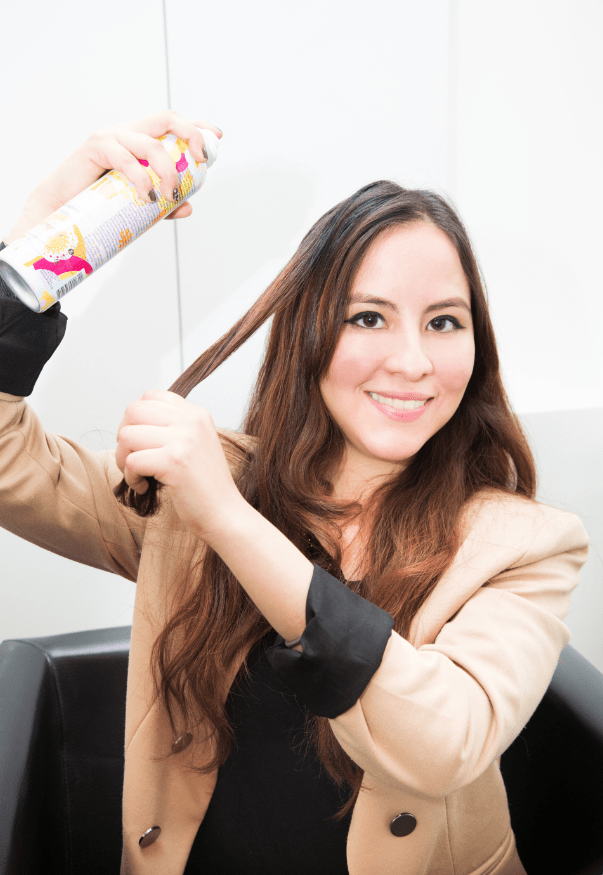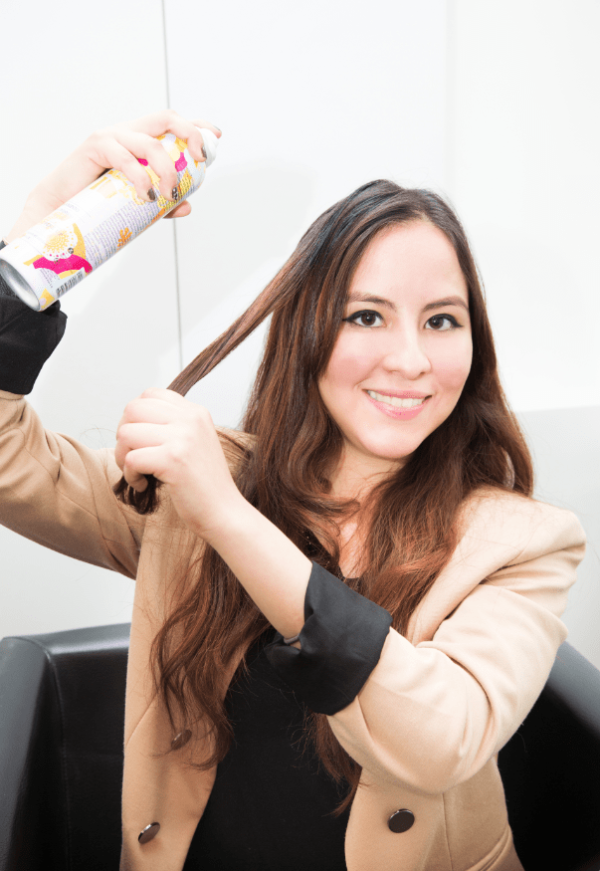 source
4. Pay attention to the angle at which you're holding the iron while you curl
The way you hold the iron when curling the hair is also very important. Some of the biggest curling iron tricks are in fact related to the angle under which you hold the iron. If you want more volume, then you need to heat the root of your hair first and then hold the iron perpendicular to the section. The iron should be straight off your head. On the other hand, if you do not want volume, then you need to hold the iron straight down instead.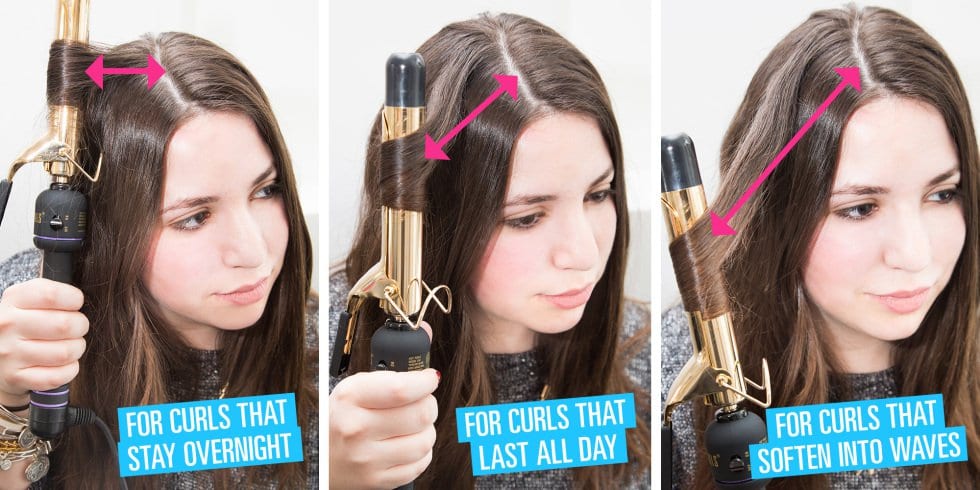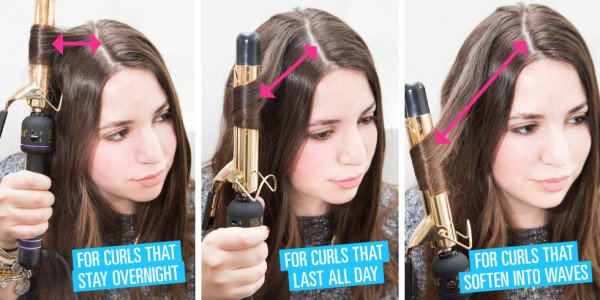 source
5. Tailor the heat setting for your hair type
Here is one of the most important curling iron tricks ever. Sometimes you may be tempted to crank up the heat setting on your iron as high as possible. You may think that the higher temperature will hold the waves better. It may be true that the hotter temperature sets the hair faster, but, it will also damage your hair, especially if it is fine, color-treated, or dry. So, if possible, any time you need to have your hair curled, keep the heat a little lower. This may keep your waves lower too, but you will definitely have healthier hair. Also, always try to use a heat protectant to prevent any long-lasting damage, no matter your hair length.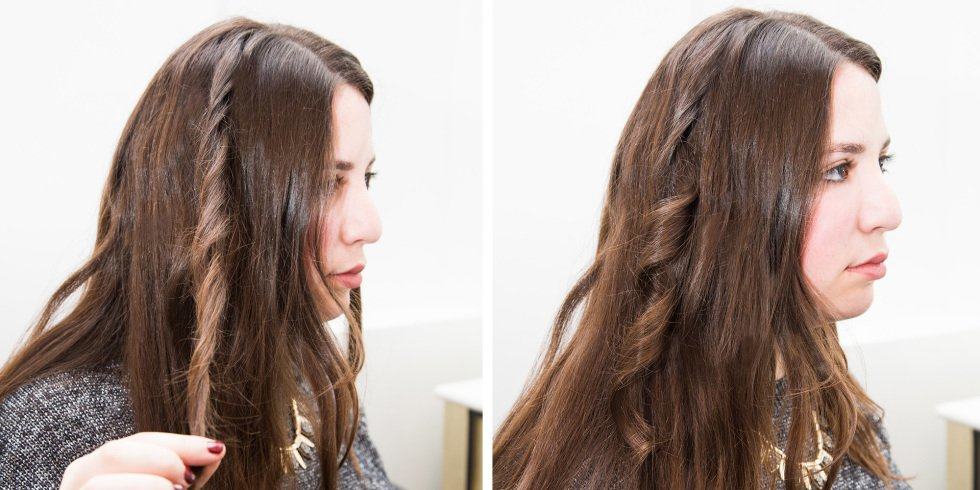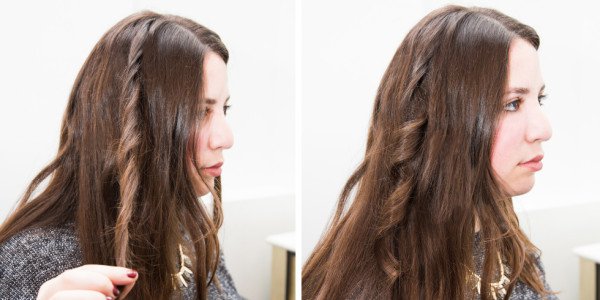 source
6. To get quick, easy waves, pull your hair up into a high pony and curl the tail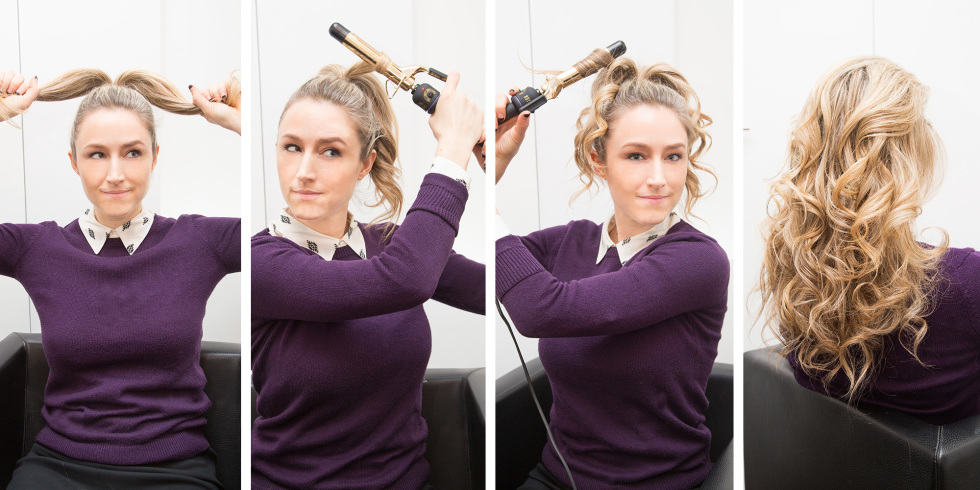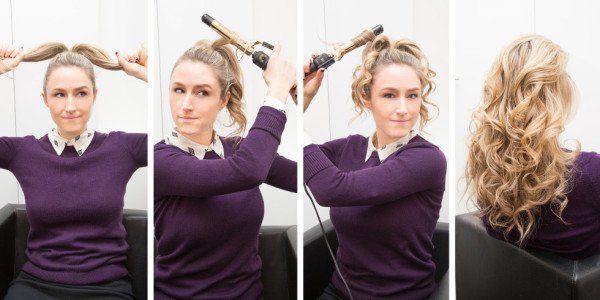 source
7. Make sure you are using the right barrel size
Sometimes women think that the bigger the curling iron is, the bigger the waves would be. Wrong! The truth is that if the iron is too big for your hair length then it is going to be a paint to use. Some of the biggest curling iron tricks are to use the right barrel size for your hair length. You can always brush through tighter curls to make them relax. If you have medium-length hair, then the most recommendable is to use a curling iron with a 1″ diameter. For longer hair, or if you want looser curls, you can still use a 1 ¼ " barrel.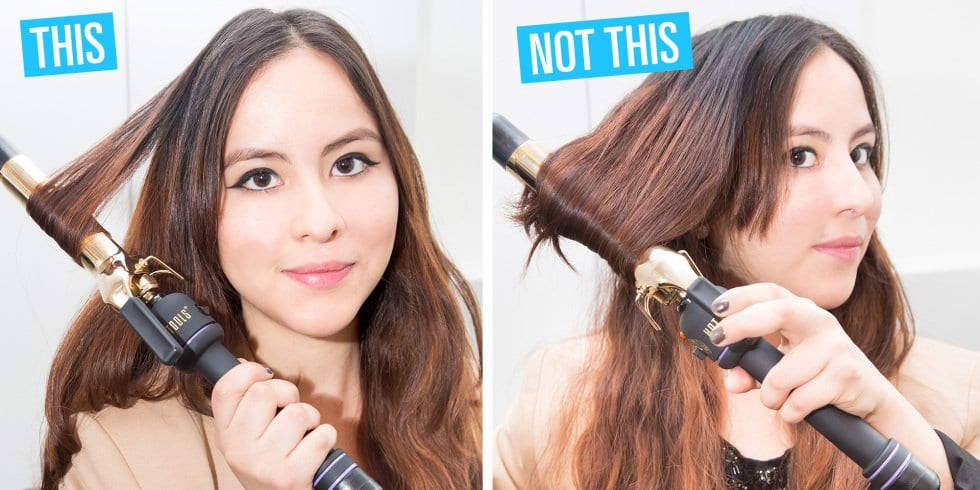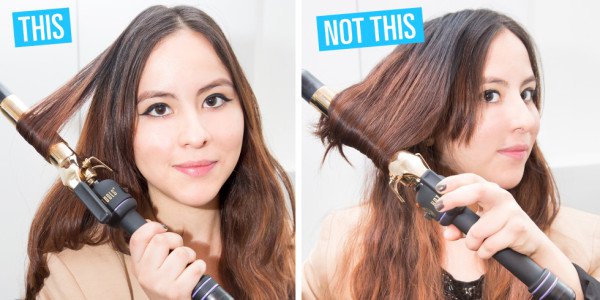 source
8. For prom-ready curls that will last all night, pin your curls to your head while they're still a hot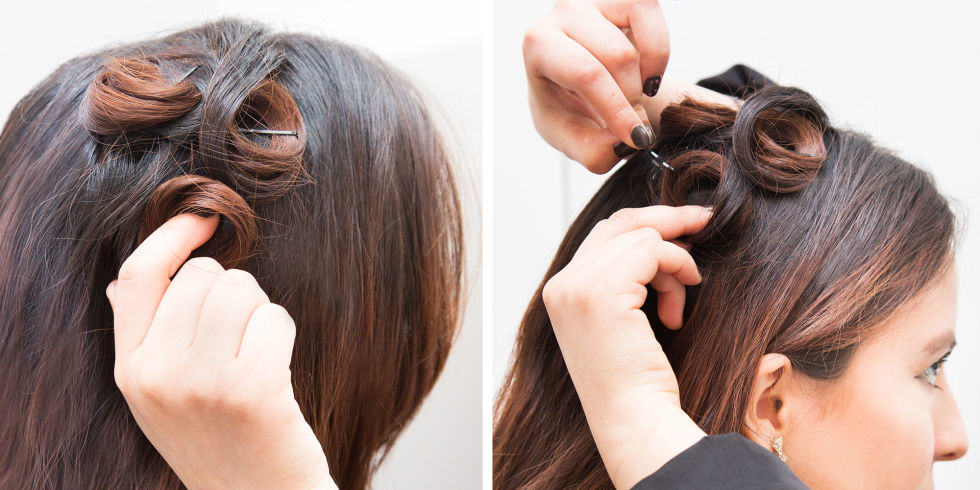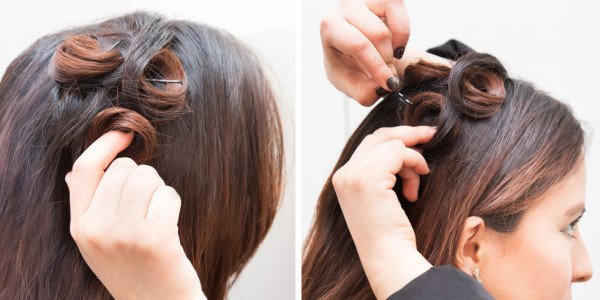 source
9. Use a flat iron to get pretty waves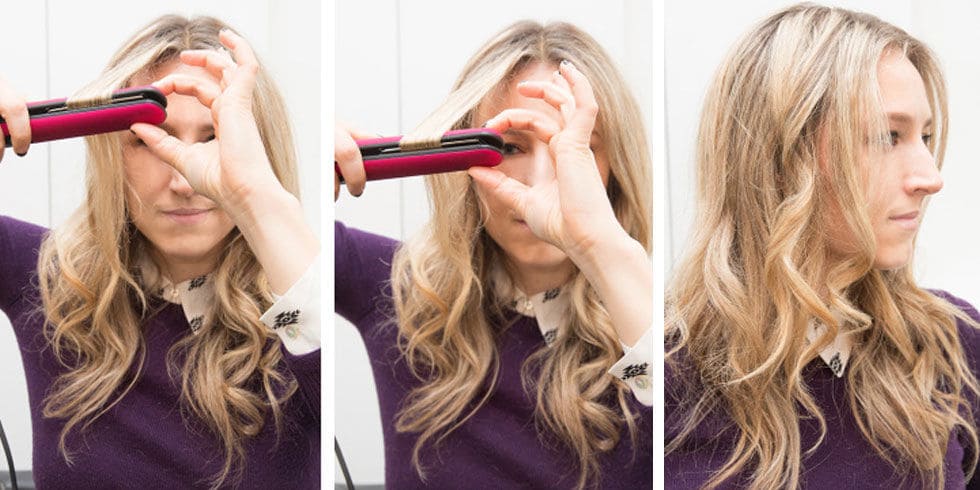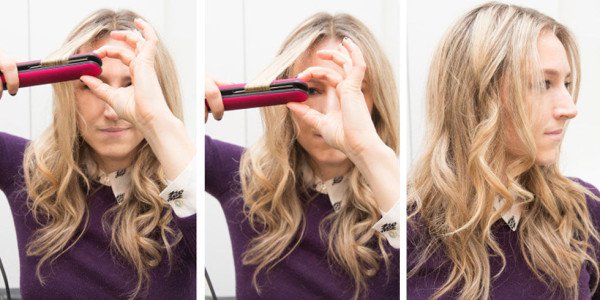 source
10. Hold the curling iron vertically for looser curls, and horizontally for tighter curls
You may think that there all waves are the same. Well, we will disappoint you, there are so much different types of waves. And, different types of waves and curls require you to wrap your hair around the barrel differently. Here are some curling iron tricks on how to get different wave types. If you want an old-school glamour curl, then you need to wrap all your hair around the barrel. On the other hand, if you want modern and messier waves, then you need to leave the ends out and start lower down on your head. You can also use an iron with a clip whereas a rod iron will help to keep the ends out and loose.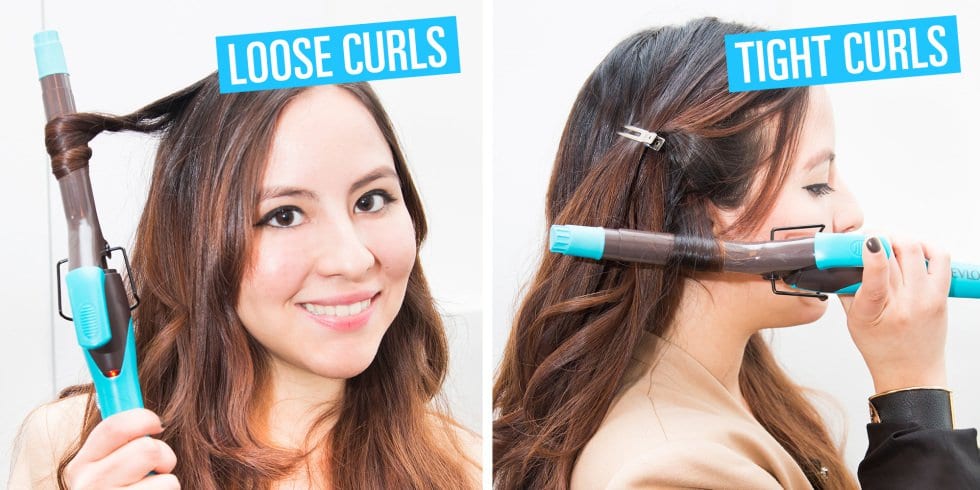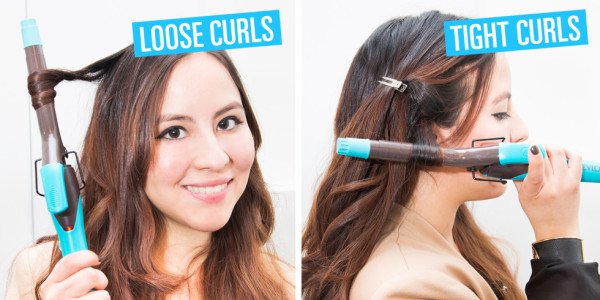 source   Via seventeen.com