The Christmas season is right behind the corner. Celebrating one of the biggest holidays of the year means a lot of special moments with the people you love. But, at the same time means a lot of chances to experiment with fashionable outfits. Most women would rather wear traditional Christmas outfits including the three colors of the holiday: red, green, and white. Ugly Christmas sweater looks are also very popular when it comes to holiday outfits. However, there are still women who are not keen on the tradition. They will rather experiment with non-traditional holiday outfits. And it is not wrong at all!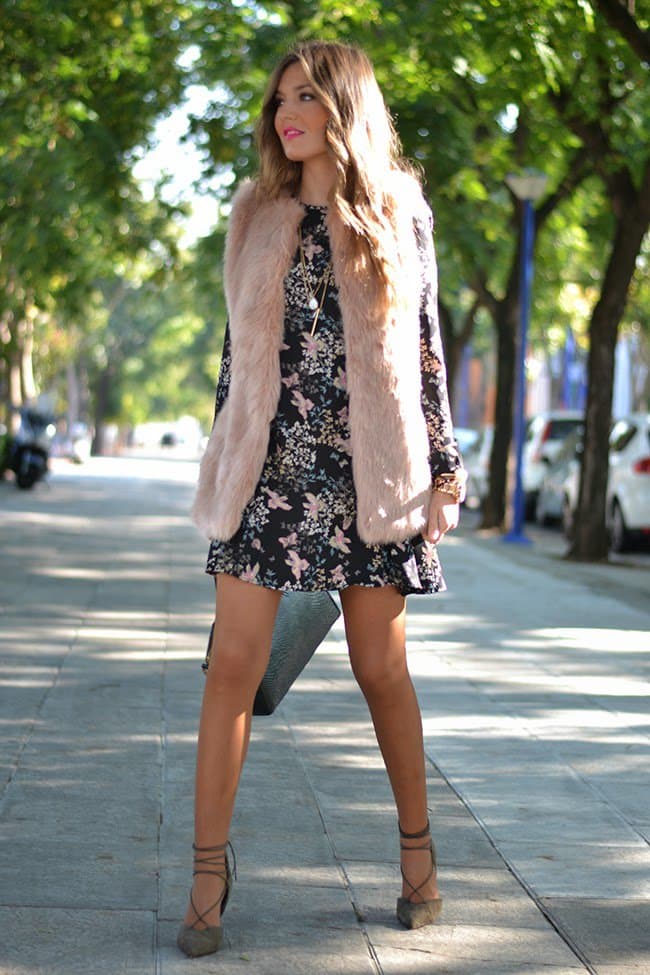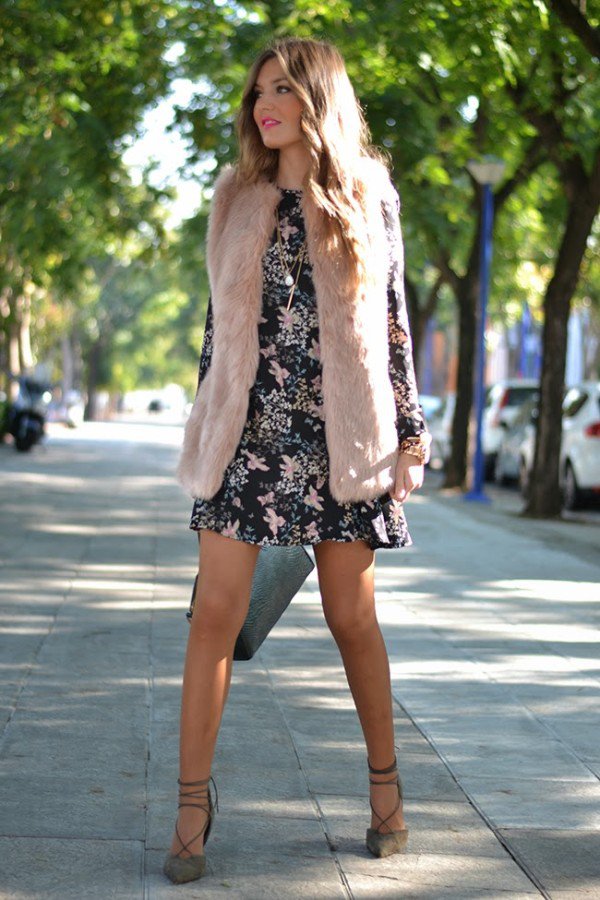 source
In the article below, we have selected some non-traditional holiday outfits to copy. We are sure that the gallery below will inspire you to create some fashionable moments for the upcoming holidays. Wearing non-traditional holiday outfits will make you stay out from the crowd of red, white, and green sweaters. Dare to add other shades to the outfits you will be wearing for Christmas. Pale shades and even bold hues could be also a perfect choice if they make you feel you. Scroll down the page to get inspired. And, Merry Christmas!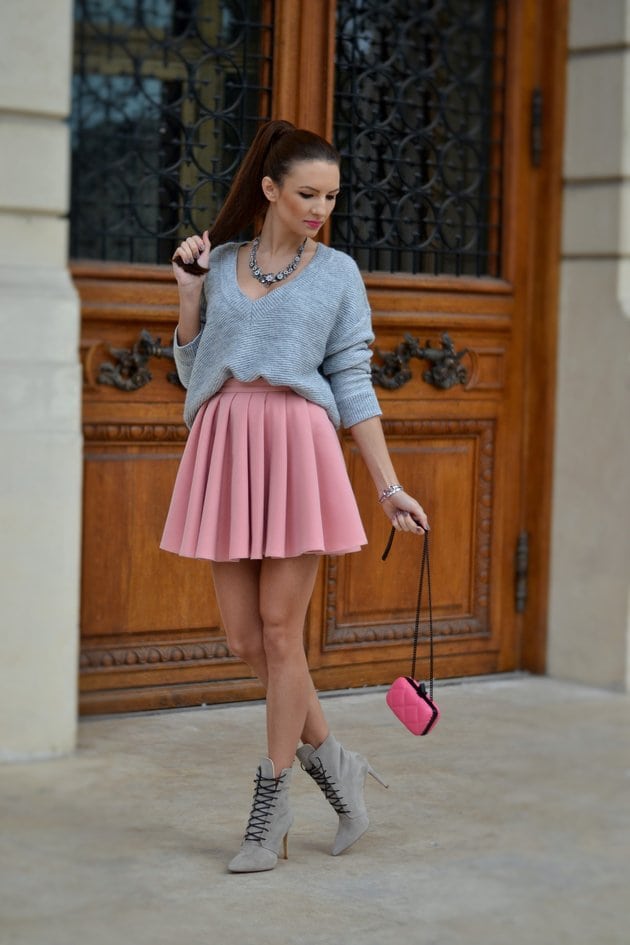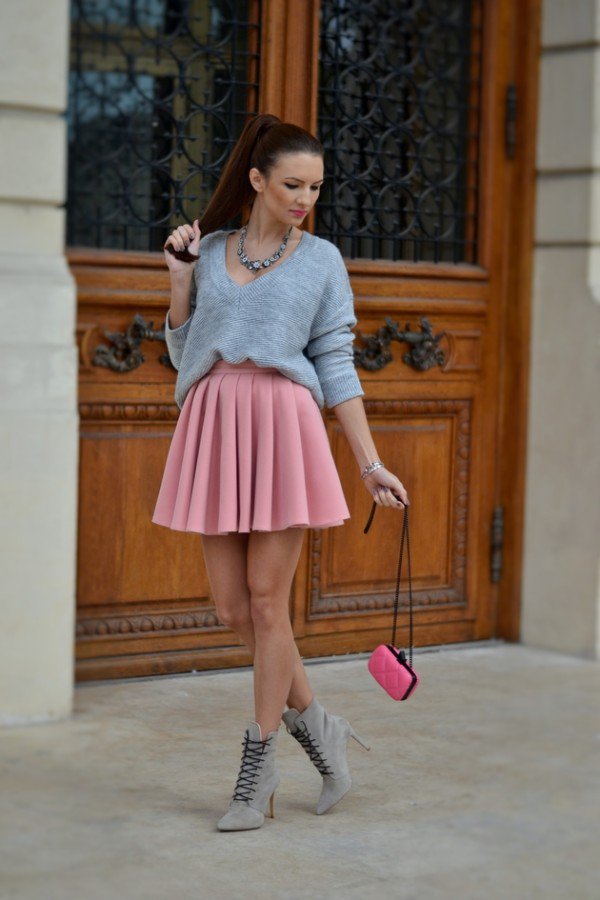 source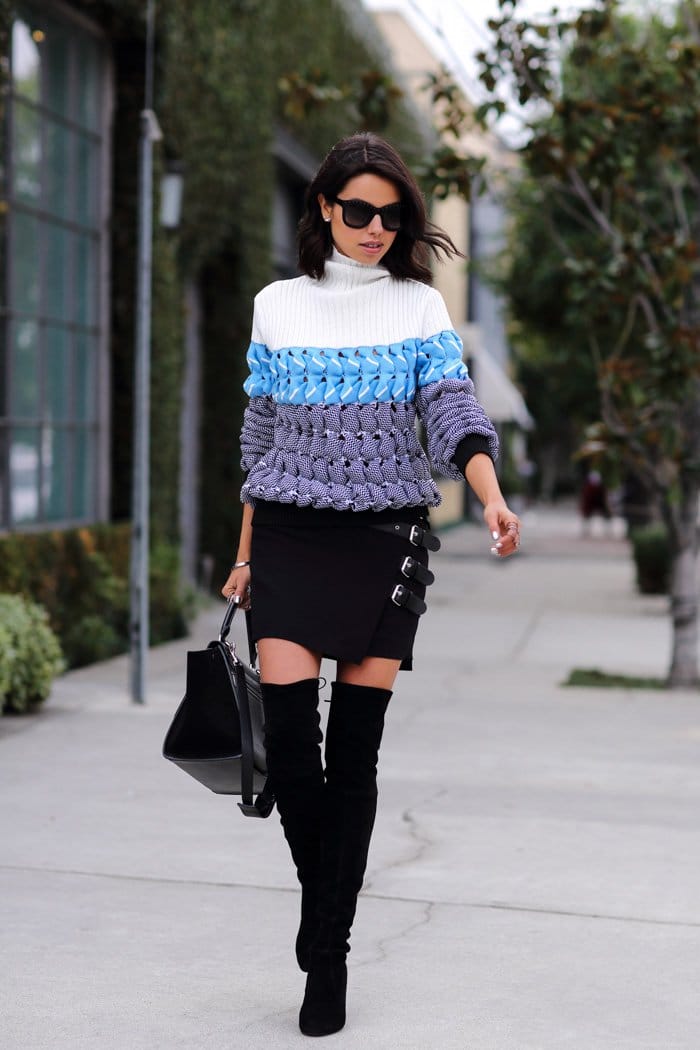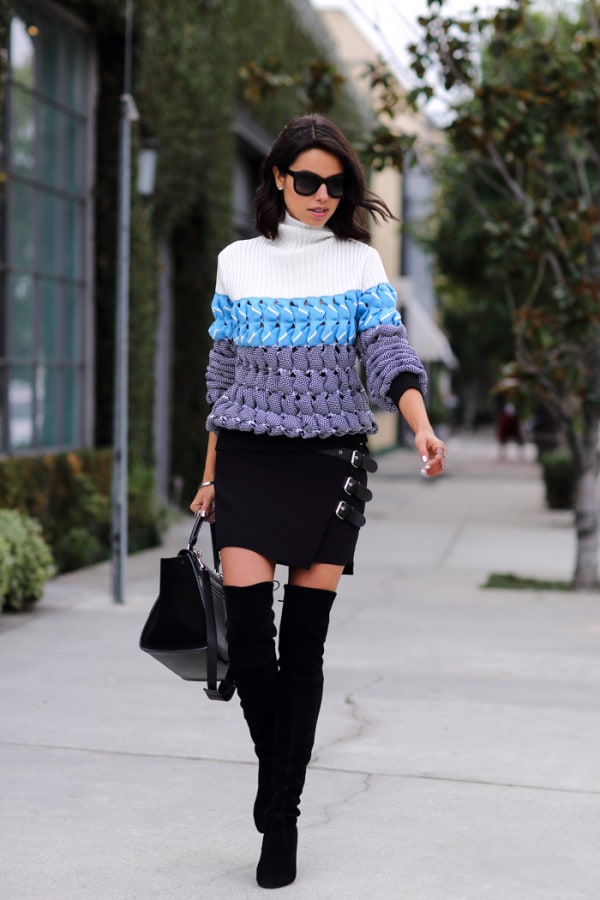 source
Christmas outfits rules
Are there some Christmas outfit styling rules? Absolutely not! Everything can go! Christmas is not the time for understated chic, so sequins, glitter, velvet, and heels are definitely a choice to go for! Dresses are also an option no matter the cold outside. They are even the best option if you are going to spend the holiday night out with friends. For unpacking the presents under the Christmas tree you can rock a more casual outfit, including cozy jeans and a sweater. Dare to experiment with some non-traditional holiday outfits like the ones from the gallery below. They will bring your fashion mood to a level up. So, we recommend you not to miss our gallery below. Enjoy!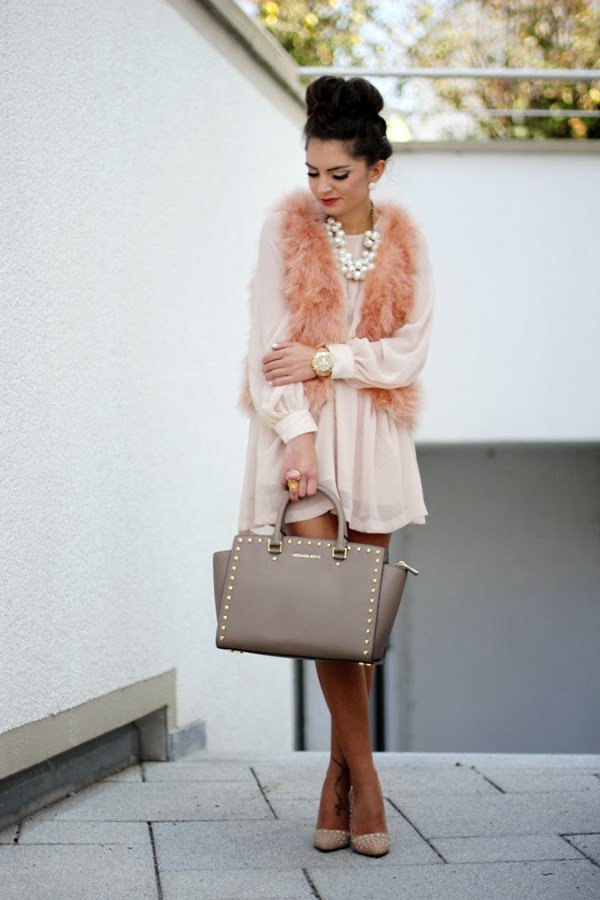 source
Black denim or black mini skirt and button up
If you are one of those women who does not enjoy wearing theme outfits then you will adore these non-traditional holiday outfits. Most women prefer wearing classic pieces with pops of accessories. And, the fact that it is Christmas or whatever holiday, does not mean that you need to change your preferences. You can rock a perfect holiday sparkle without having to wear an ugly Christmas sweater at all. Instead, you can wear your favorite black denim or a black mini skirt and a button-up. You can experiment with buttons in whatever color you want. Red is a perfect choice if you still want to add a little Christmas magic to the look. Forest green is also a good choice. Add some sparkle to the look by choosing gold accessories.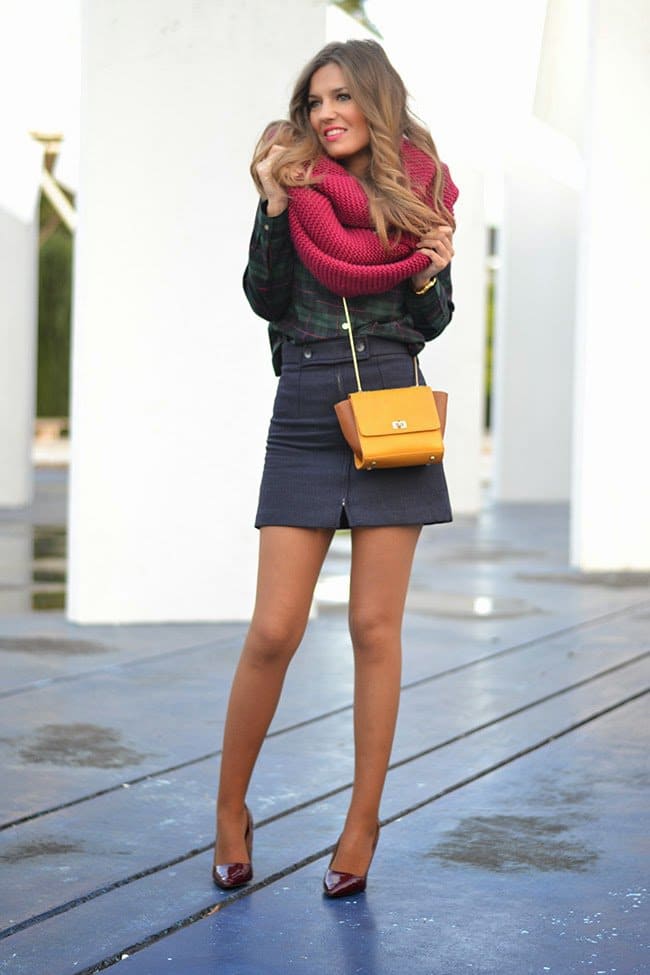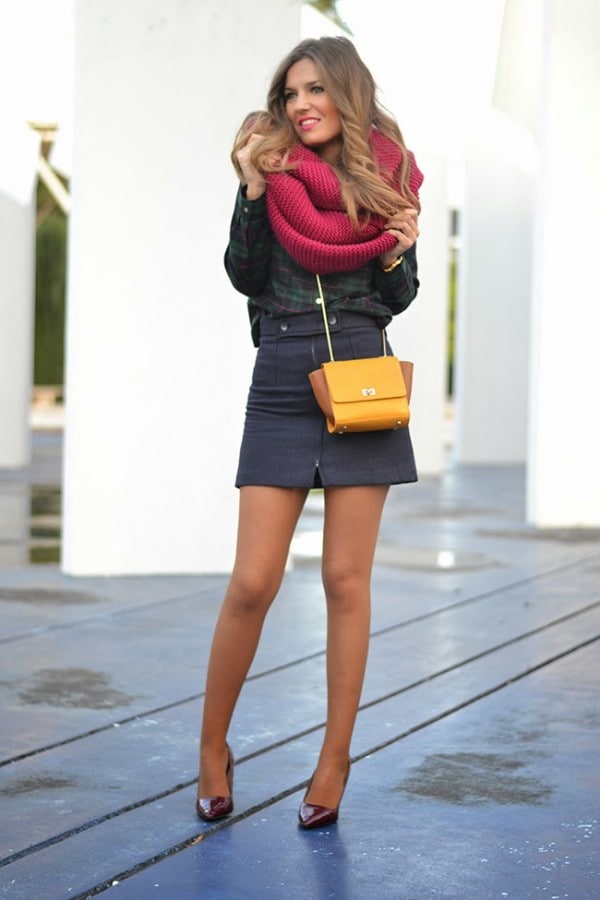 source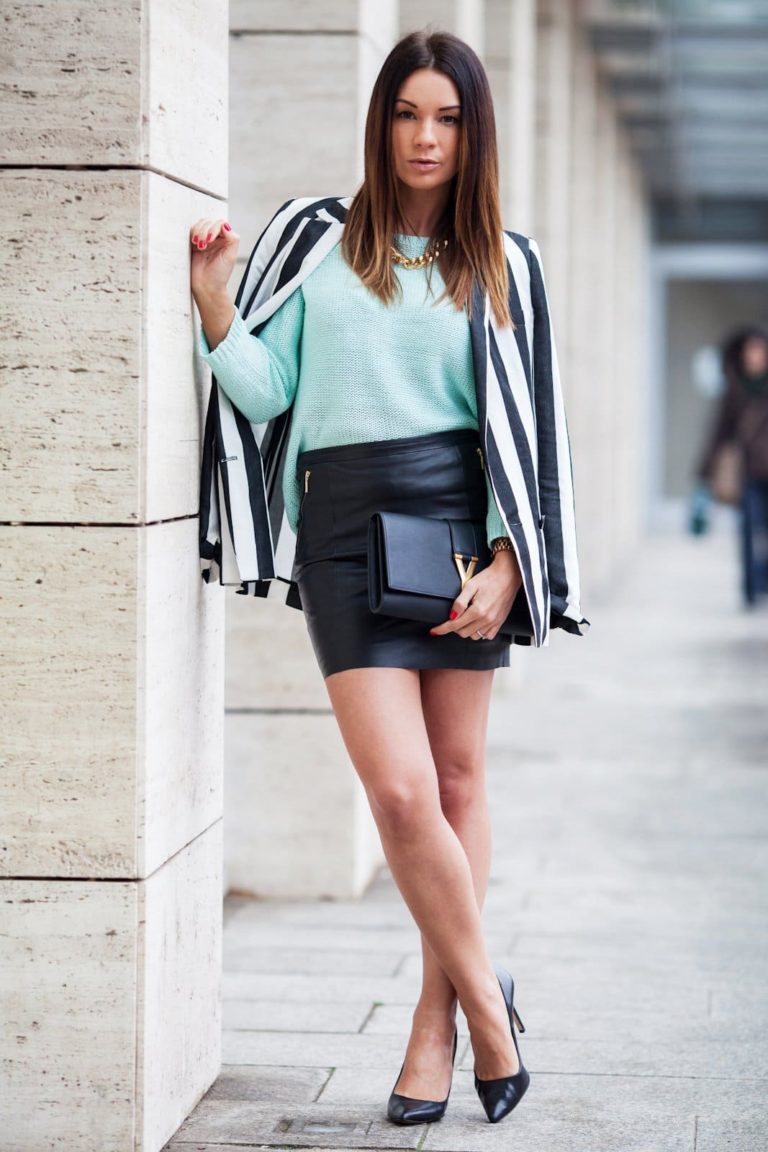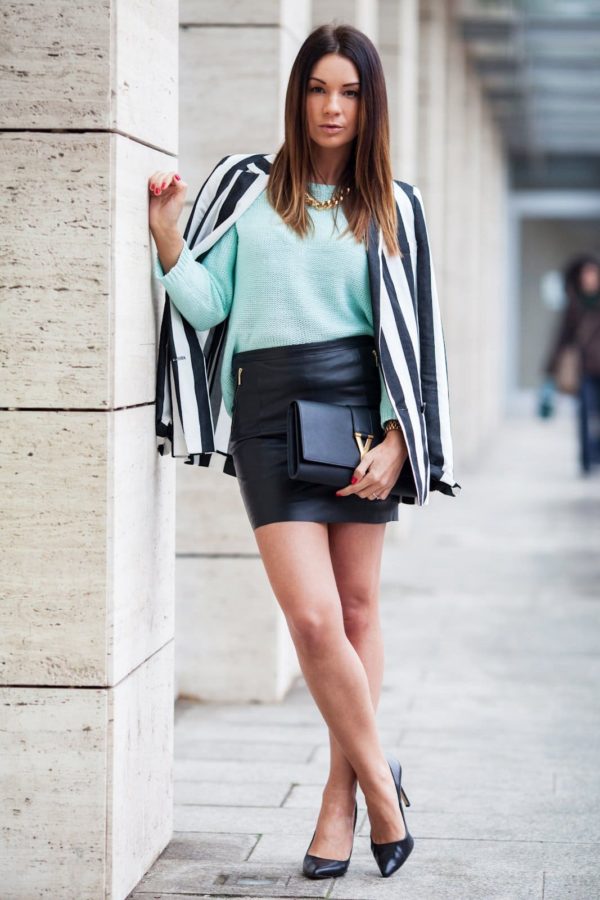 source
Classic LBD and flannel
The dress of all time: the timeless little black dress is a perfect choice if you want to experiment with non-traditional holiday outfits. It is one of the most versatile pieces in your wardrobe. You can wear it no matter the occasion, both for casual and formal attires. If you want to keep the Christmas festive spirit in your look, bring on the Christmas flannel. It is so comfy and warm.  Wear it over your little black dress. Add a statement belt on the waist. That will create an illusion of wearing a black pencil skirt and a sweater over it. You will definitely adore the way these clothing pieces complement each other when combined together.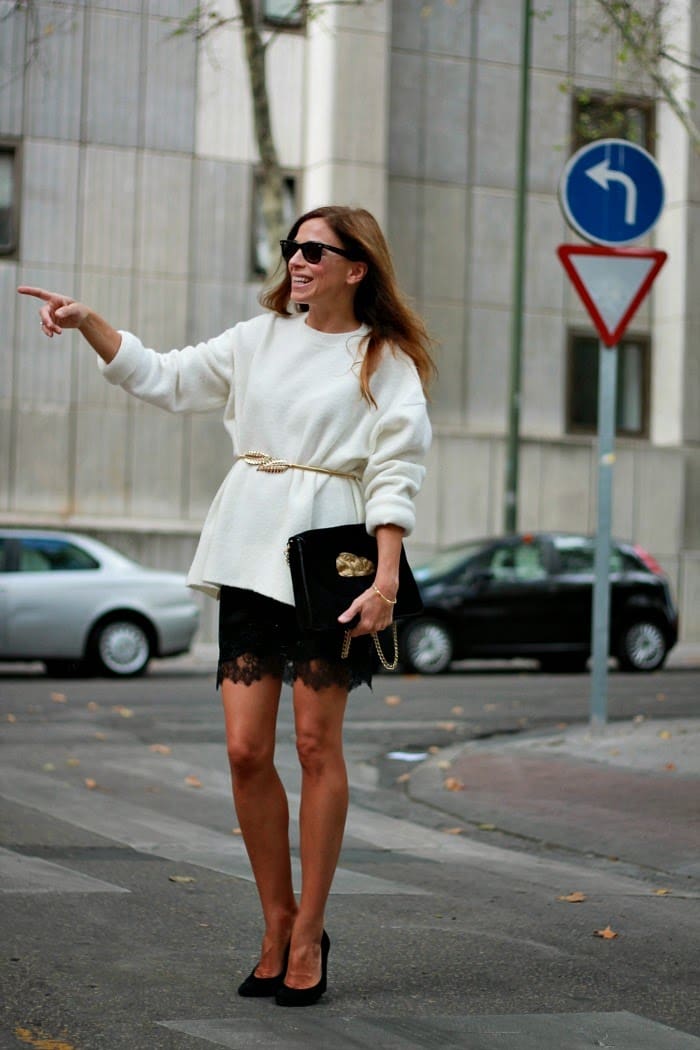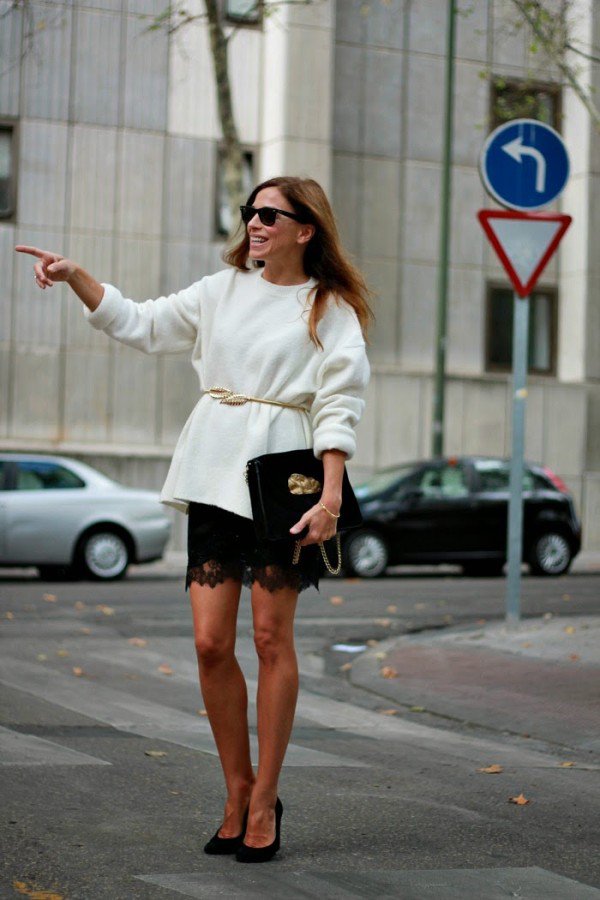 source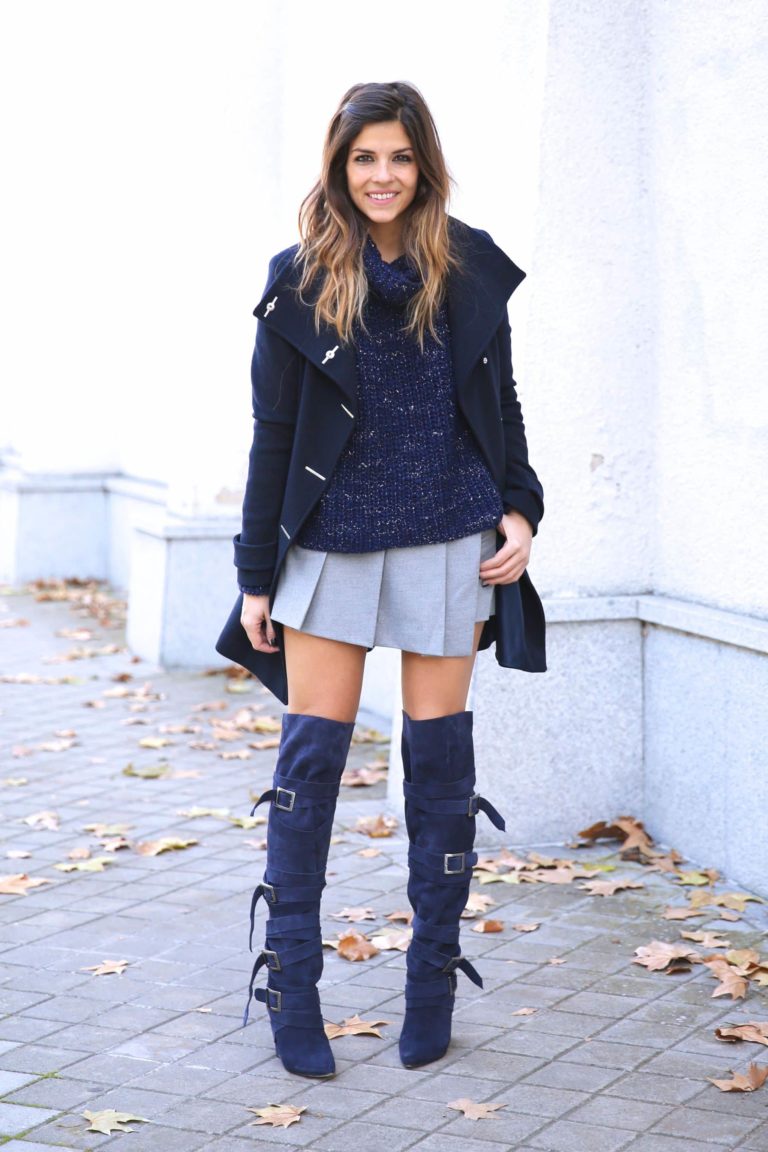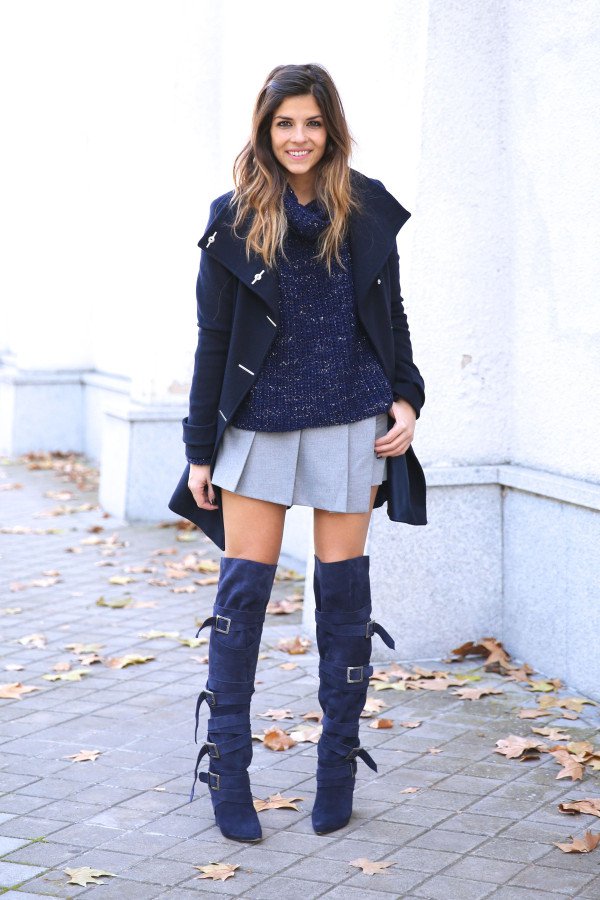 source
Fancy sweatshirts and statement earrings
While searching for some non-traditional holiday outfit ideas to inspire you, we found the one about wearing a fancy sweatshirt. You can consider this as an idea for your next Christmas holiday with your family. The sweatshirt is so comfy and warm that you will feel like you are wearing the softest thing ever. In order to add a little touch of elegance to the outfit, accessorize the look. Add a pair of statement earrings and voila, you are going to shine without any effort.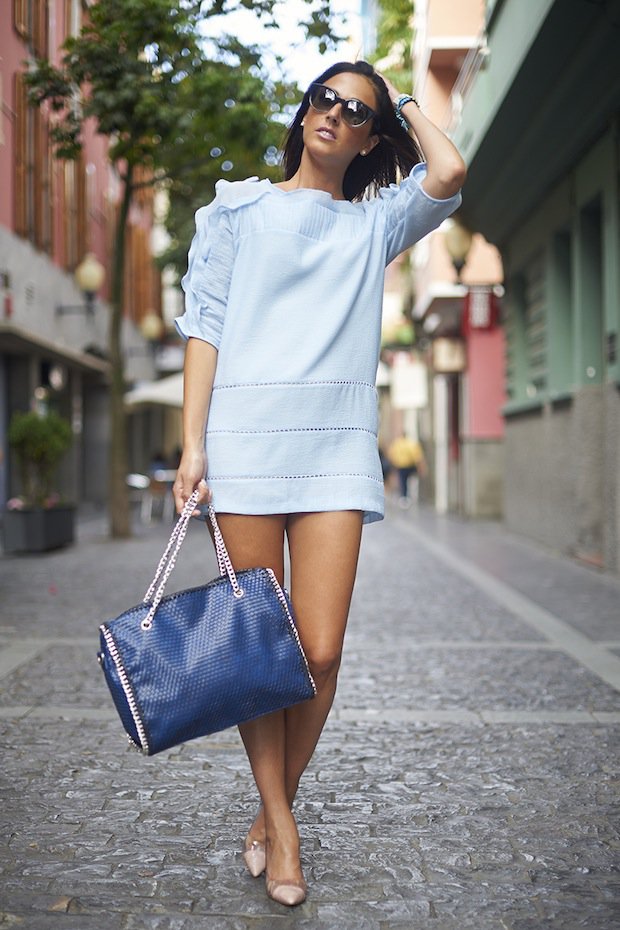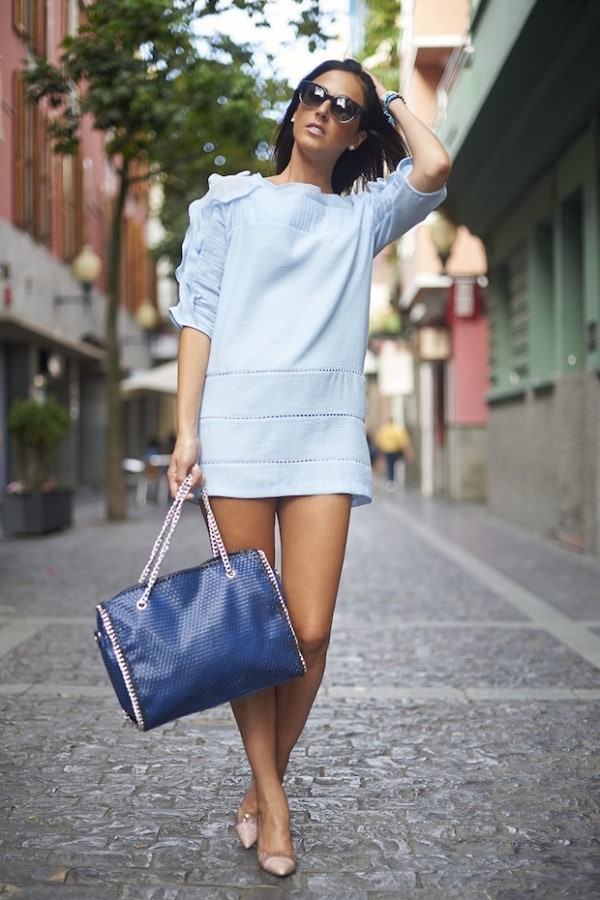 source
The dress of all dresses
You have a favorite floral dress in your wardrobe that you think is not appropriate to be worn in winter! Let us tell you that the rule of not wearing floral patterns during winter is old and doesn't make sense anymore. You can rock your favorite floral dress for the holidays. Wearing it will help you create a not-traditional holiday outfit that will catch all the glances. Do you enjoy being in the center of attention? Then don't think twice and put your favorite floral dress on and enjoy the Christmas magic by looking different than the others. Your dress of all dresses will make you the star of the holiday night.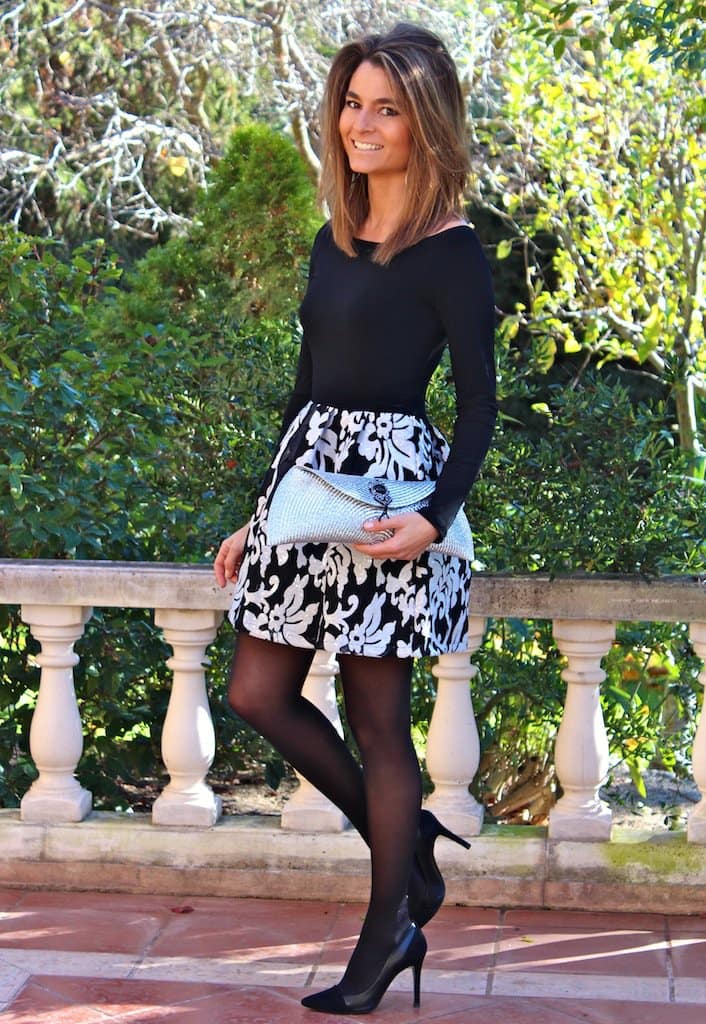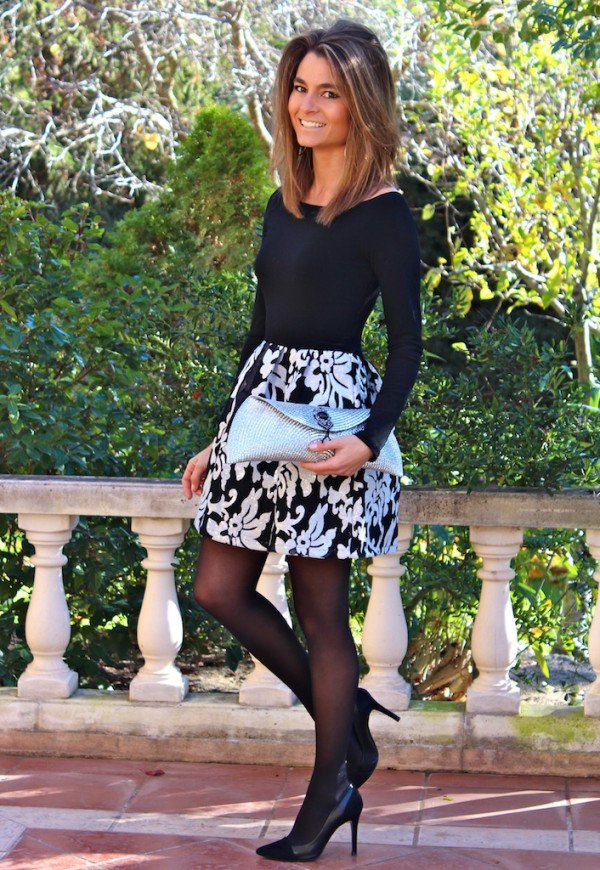 source