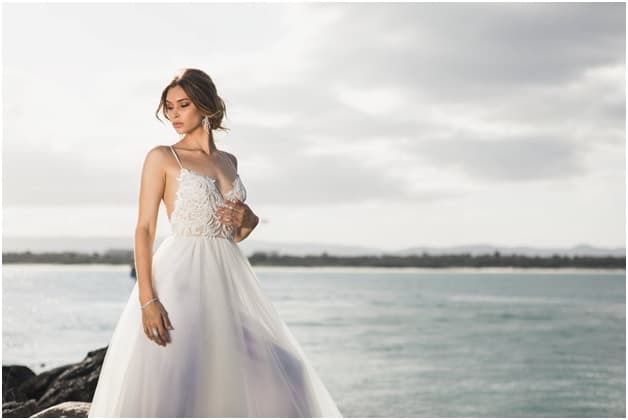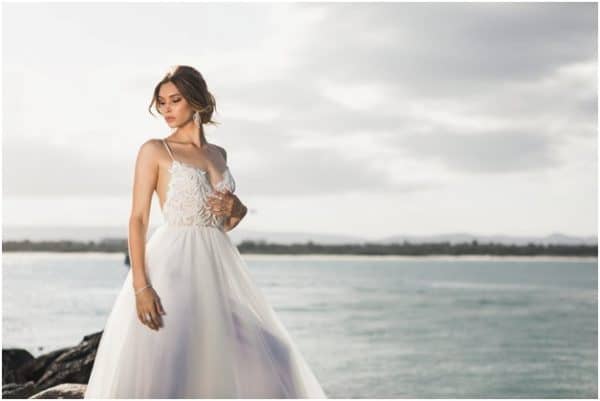 Image Source: Pexels.com
We all know that the wedding day is "THE DAY" for each and every bride, no matter where they are from. And the most important thing on the wedding day, is the wedding dress. Every bride is looking for that special wedding gown that turns her into the most gorgeous woman on the planet for that special someone. And given its importance, it takes a lot of time and effort to look for and then find that elusive perfect wedding dress. To help you gals out there, we have compiled a list of 10 wedding fashion trends that are currently selling like hot cakes. Check them out. We bet, you'll find the one that suits your taste perfectly.
BOWS ARE BACK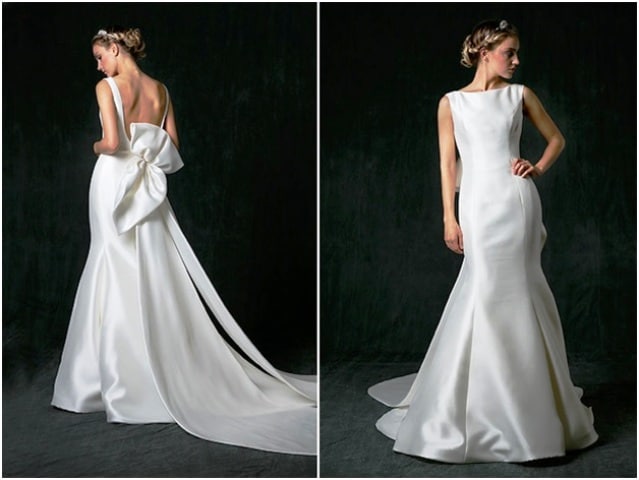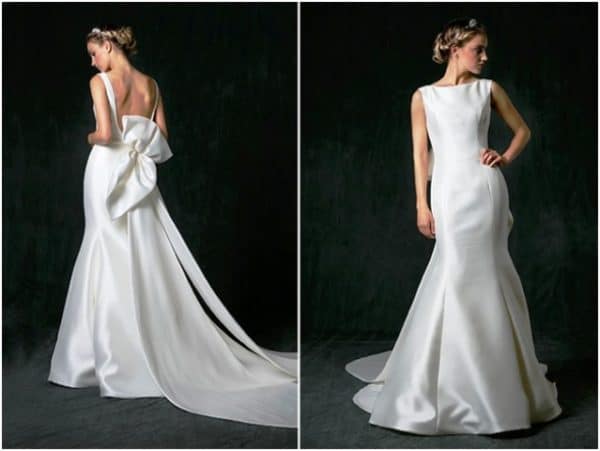 We don't know what it is about bows, but women everywhere have always been fascinated by them. Bows are the perfect thing to add a bit of magic to the wedding and that amazing dress. That's why we were really happy to know that the bows are back in town. Ranging from structural and large to delicate and soft, designers are bringing these delicacies back into style and that is not a bad thing at all. So be the belle of the ball, be in the spotlight. It's your time to shine and the bow is the perfect partner at a time like this.
OLD IS GOLD BUT LACE IS MODERN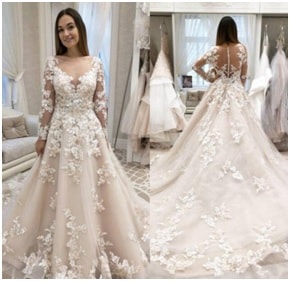 Okay, so there was once a time when lace was meant for grandmothers and tablecloths. But those days are long gone. Lace is the new black as designers high and low are bringing it back with a bang. Lace is the new "it" trend to follow and it gives the fresh and exquisite look that every bride tries for but few actually get. So what are you waiting for? Grab a lace wedding dress and make all your guests swoon.
DRESS LIKE A PRINCESS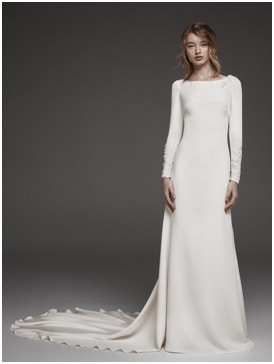 Although it has been a full year and things change fast in the fashion world, we are still seeing a lot of Meghan Markle lookalikes. Not many topics stay hot for as long as the Royal wedding has been, but then again, it is Royal. Everyone was quite stunned by the minimalistic gown that Meghan Markle had donned, but she made her point. Designers have found their perfect muse. Simple and elegant fabric and structured silhouettes are prominent in a lot of collections like Halfpenny London and Justin Alexander. Sareh Nouri was so motivated by the dress that she named her dresses after renowned princesses. If you want to follow in Meghan's footsteps then you will find a lot of minimalistic, striking and sleek option this year.
SPOT THE DIFFERENCE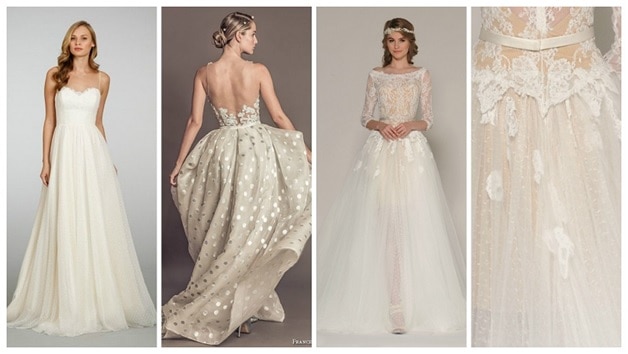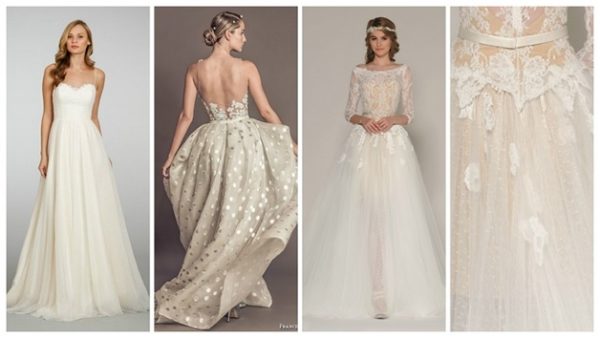 Surprisingly enough, Polka dot wedding dresses are the "In" thing. In the beginning it was just veils and other accessories, but now they're on the entire gowns. The spots are taking over the world! We have seen various designers who have embellished the complete gown with playful polka-dotted patterns. These gowns are perfect for any bride that loves sugar and spice and everything nice (read naughty) like lace and tulle.
ASYMMETRY THAT'S JUST RIGHT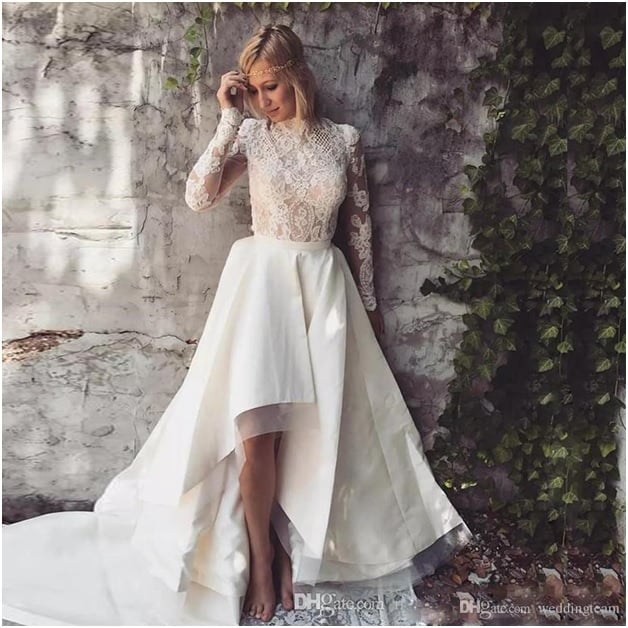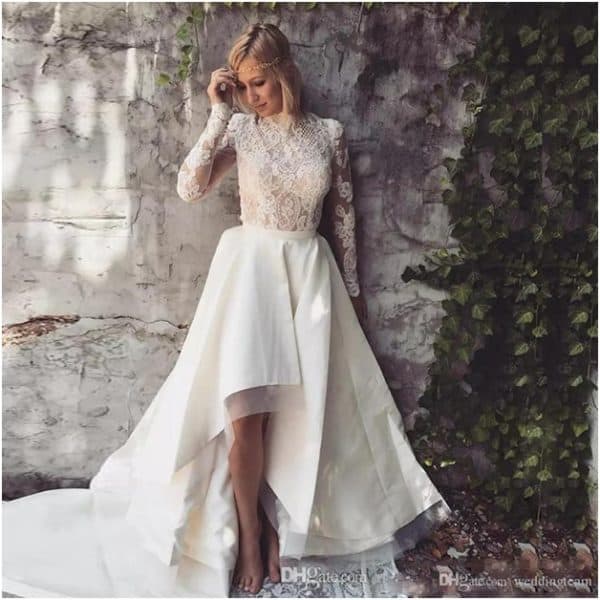 Another look that you can go for is the asymmetrical one that is a show stopping trend for 2020. Designers added flair to the dresses by using high-low skirts, architectural draping, ruffles, pleats, and tiered skirts. If you are going for an unconventional yet fashion forward dress then go for asymmetry with either a high-low skirt, a slanted hemline, or one shoulder silhouettes. If you really want to go over the top and leave your mark on the world, just couple it with unique and timeless jewelry from an exotic pearl necklace collection.
DON A CAPE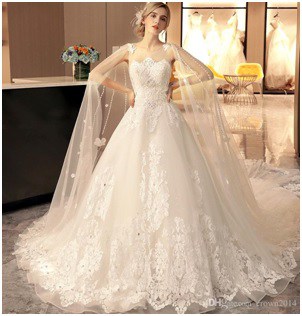 If you thought that capes were only meant for super heroes, you were wrong! Setting the trend for 2020, these full length bridal capes or shorter capelets are the perfect alternates to a veil. Add some drama to your gown's movement while remaining fashion forward. An additional benefit is that you can use your cape to fight crime. Just kidding! The advantage of the cape is that you can do a mid-wedding change and be ready to party when you hit the dance floor.
SOPHISTICATION UNLEASHED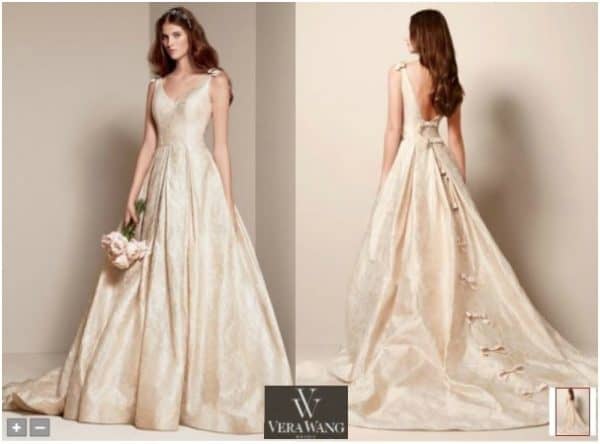 If you want to look chic and sophisticated at the same time, we suggest you go with matelassé. This gorgeous alternate to lace came into view in several collections at the New York Bridal Fashion Week. This fabric has all the looks of lace yet it is fashion forward and equally chic. Matelasse gives the fabric a quilted appearance, just like that of a damask weave, and it is ideal for a traditional yet uber-romantic look. Designers from Ines Di Santo to Lela Rose and Anne Barge are leaning towards matelassé heavily.
MINIDRESSES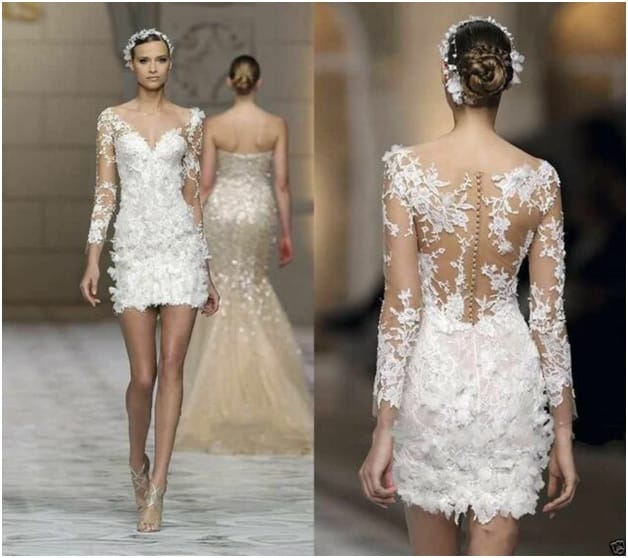 Whether you're looking for something shorter than a gown, or you're ready to give up the rules altogether and be free, minidresses are there to make sure that you spend your wedding day the way you want. Show off those legs as well as the wedding heels you're so proud of. With metallic embellishments to funky feathery fun; you have a wide variety to choose from. So go ahead and be the diva that you've always wanted to be.
COMFORT ALL THE WAY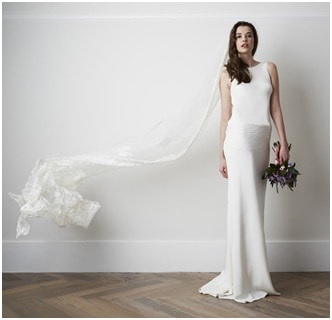 And here we thought that robes were just for getting ready. Not so it seems. This trend is quickly gaining traction and it doesn't look like it's going to stop soon. Whether you've got your heart set on duster style robes or robe inspired silhouettes, you are going to look fabulous. And what's more, you're going to be really comfortable too.
TIERED AND READY TO GO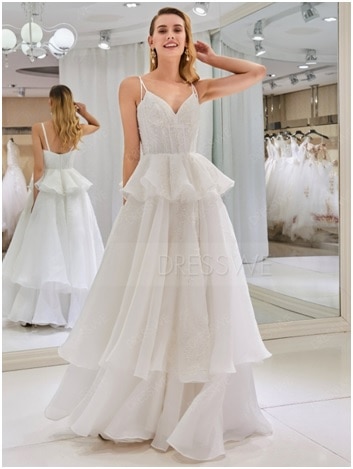 Borrowing from the 70's, tiered skirts are set to take off with a bang in a major way. They owe this renown, in part, to Mandy Moore. Last November, Mandy walked down the aisle in a gorgeous and sexy layered, custom-made gown by Rodarte. The advantage of a tiered skirt is that it creates a whole lot of volume giving you the perfect amount of drama. It makes you look daring and vintage at the same time.