Hello ladies! Are you ready to improve your hair care routine? If your answer is yes, then you are in the right place to be, because in the gallery below we have selected some useful tips and tricks that will bring your hair care to a higher level. All you need to do is to read the hair care guide below and then follow it.  Your hair will be thankful to you. Forget about dry hair and split ends. Damaged hair will soon become part of your past. Learn all the techniques for styling your hair, no matter if you want to keep it curly or straight. And,  for styling it without damaging your hair! Scroll down the page and explore our hair care guide. Enjoy!
1. How to curl your hair with a straightener in 5 minutes
2. Keratin Straightening Treatments
Is straightening your hair a part of your everyday hair care routine? Then, you may want to try the so-called Keratin straightening treatment. It is a more permanent treatment for straightening hair. All you need to do is to apply hair products like Brazilian Blowout and then blow-dry your hair. Flat iron your hair and avoid washing your hair for about 3 days. Your hair will stay flat longer than ever before. However, the treatment should be repeated after 3 to 4 months for better results. One thing to note about this treatment is that it contains formaldehyde, the same carcinogen found in cigarettes, so it can be dangerous if inhaled. It can also damage your hair, so be careful with this treatment.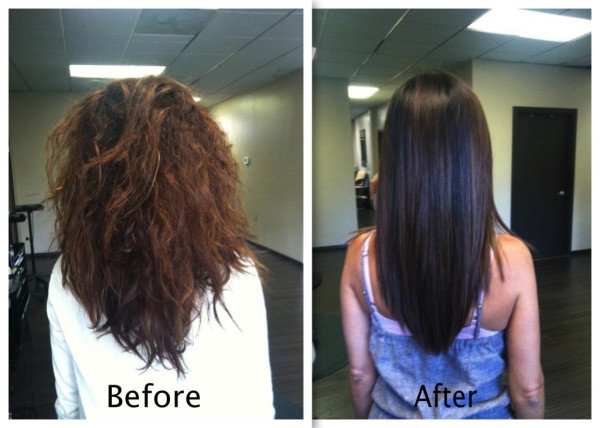 source
3. Straighten Your Hair with a Flat Iron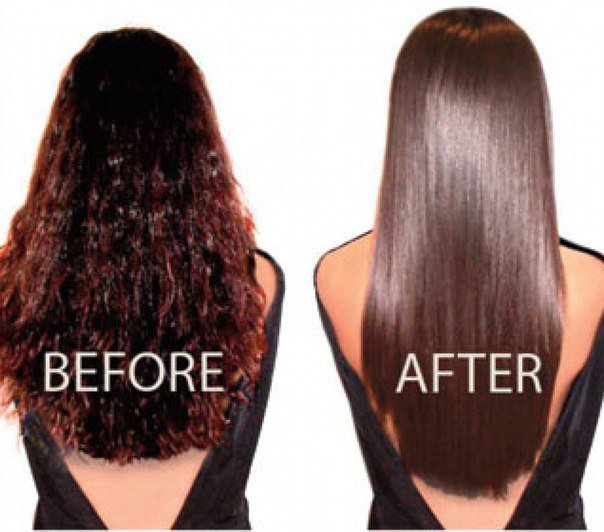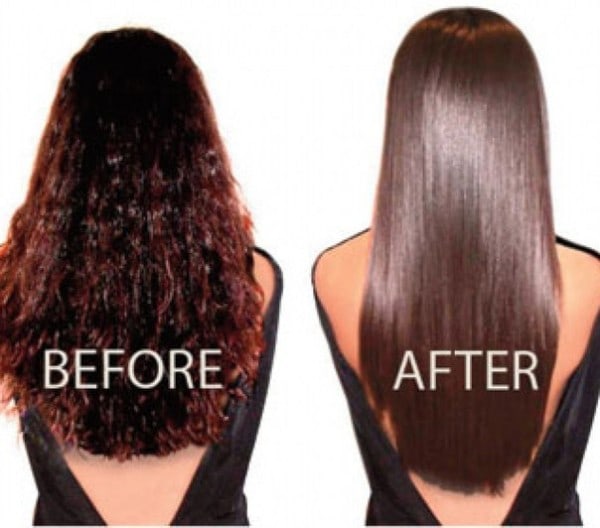 source
4. Straighten Your Hair with a Blow Dryer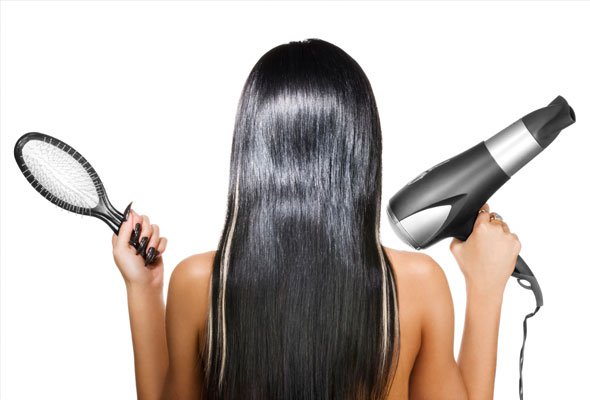 source
5. Hot Oil Treatment For Your Weak Hair
Have you ever heard about hot oil hair treatment? If not, then it is the best time to try it. It works wonders on dehydrated hair. There are a few reasons why you should include hot oil treatment in your hair care routine. Some of them are listed below:
The hot oil treatment can treat damaged hair, hair breakages, dry scalp, and excessive hair shedding.

It also helps nourish and moisturize your hair, making it stronger and preventing damage from styling and hair coloring.

Massaging your hair and scalp with hot oil regularly can also stimulate blood circulation and prevent hair loss.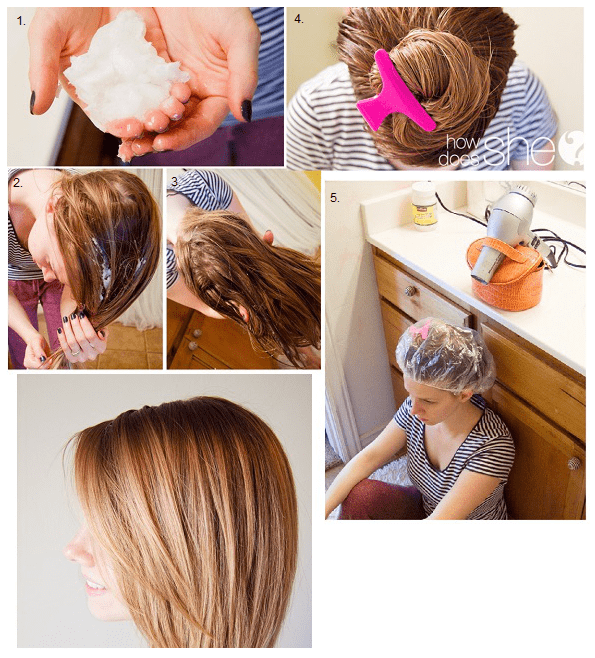 source
6. How To Repair Dry And Split Ends
Here is another hair mask that you need to include in your hair care routine as soon as possible. This mask will repair your dry and split ends making your hair look and feel replenished and soft.
The ingredients needed for the mask are the following:
1 egg

4 drops of lemon essential oil

½ tsp of vinegar

2 yards of aluminum foil
The instructions:
First, mix all the ingredients together in a bowl.

Rub the resulting mixture into your dry clean hair that you used to dry with a towel earlier.

When your hair is well covered, wrap the aluminum foil around the head to secure the mix.

Leave it on for 10 minutes and then rinse with warm water and shampoo.

Voila, your hair will look softener.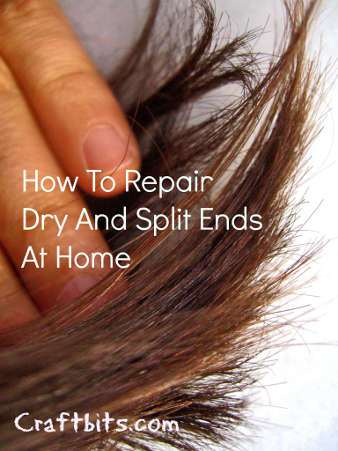 source
7. Perfect everyday curls

 source
8. How To – Split Ends
Hair care should always include using some hair masks. We have already shared tons of supernatural hair masks made with natural ingredients at home with you. Today, as part of your frizzy and rough hair care routine, we share with you the benefits of the egg yolk mask. It will help you bring back the shine in your hair. The egg yolk is rich in proteins that help straighten your hair strands and prevent them from developing split ends. Here is the recipe to prepare this mask:
All you need to do is to mix 1 egg yolk with two tablespoons each of almond oil, olive oil, and honey.

Apply the mixture to your hair and leave the mask to stay on for around 30-45 minutes.

Then, rinse your hair with a lukewarm water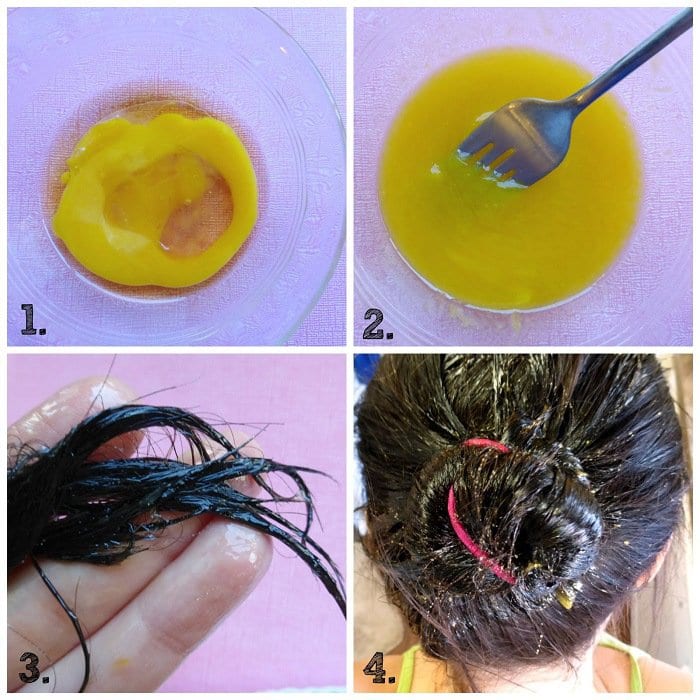 source
9. Use a Goody Spin Pin instead of several bobby pins to secure your style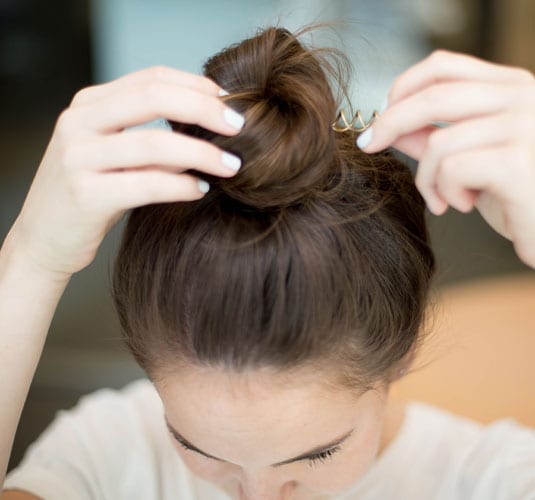 source
10. Increase fullness and volume by stacking your hair on top of your head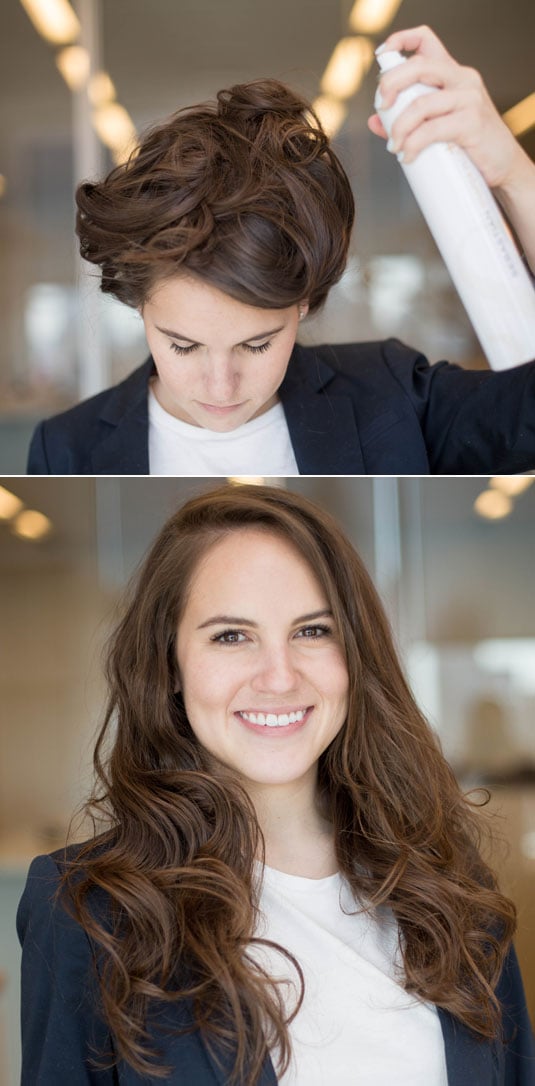 source
11. Braid your hair, then heat it up by pressing a flat iron over it to make imperfect waves
Are you a big fan of curly hair? Here we are presenting you a super easy way to get perfectly imperfect waves. Once you read this super easy and fast way to get wavy hair, you will keep it forever in your hair care routine. All you need is your hair straightener. And, a little braiding skills. Braid your hair first. The more braids you do, the more texture your hair will be! Once done, take the flat iron and press it down the length of each braid you created. When the hair has cooled, unravel the braids. Enjoy your waves.

 source