There are always some different rules between every man when it comes about men's fashion and luxury accessories and the best stylish ways how to wear men's clothes. How do to figure out which shoes go with each shirt? Or do you match your shoes to your pants? Does it really matter which color socks I wear? There are a lot of guys who had no clue what to do and how to pick up the right combination for next going out. We have tried to help to all and we collect 12 super helpful style chart that every man must know. Watch below and learn to be always modern and stylish when it comes about men's styling . Enjoy!
1. When it comes to buttons, follow these easy rules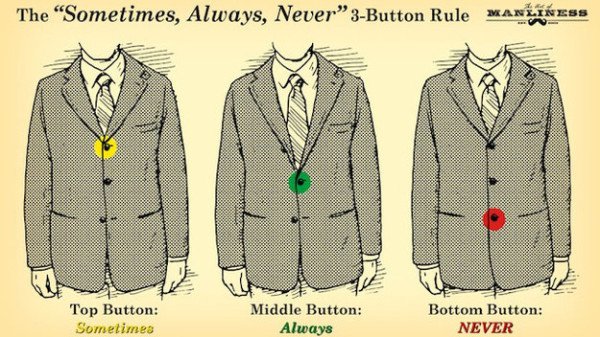 source
2. From the center: suit, shirt, and tie combos.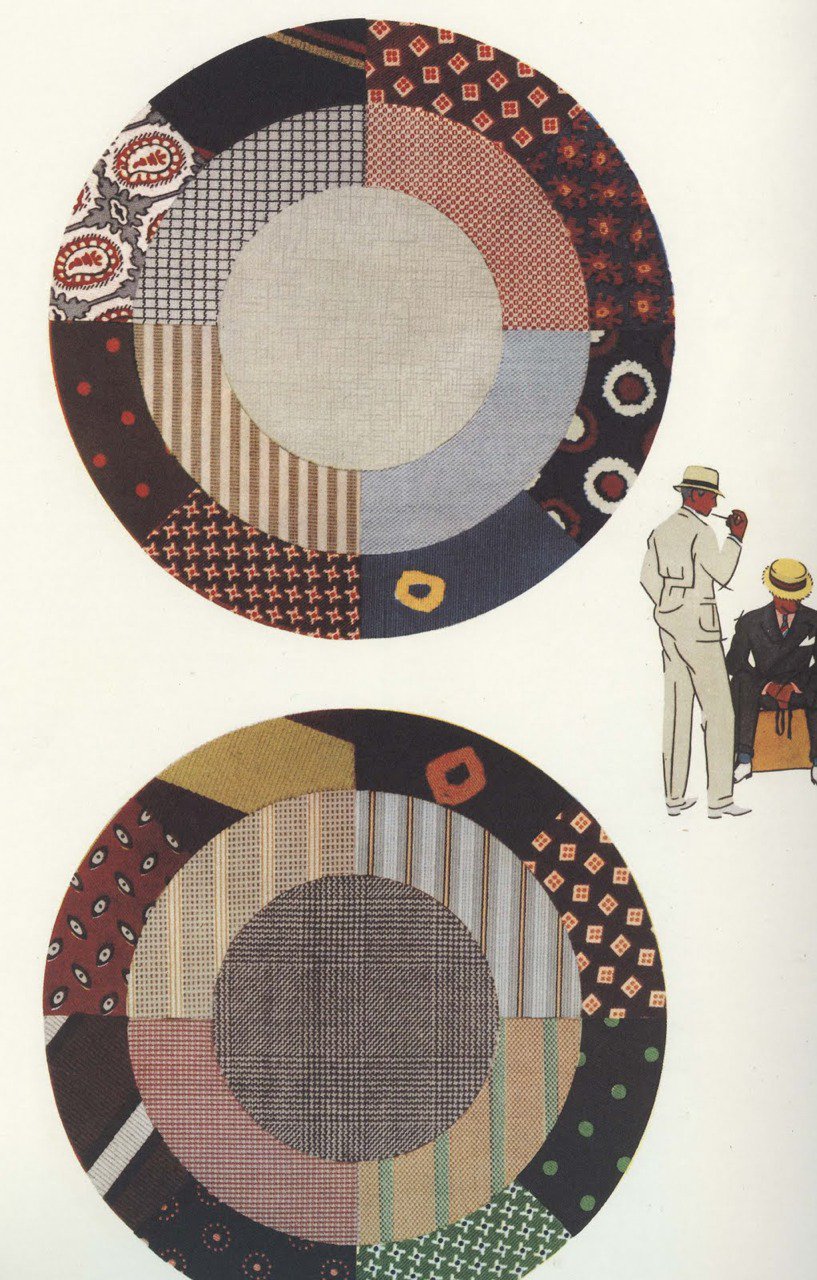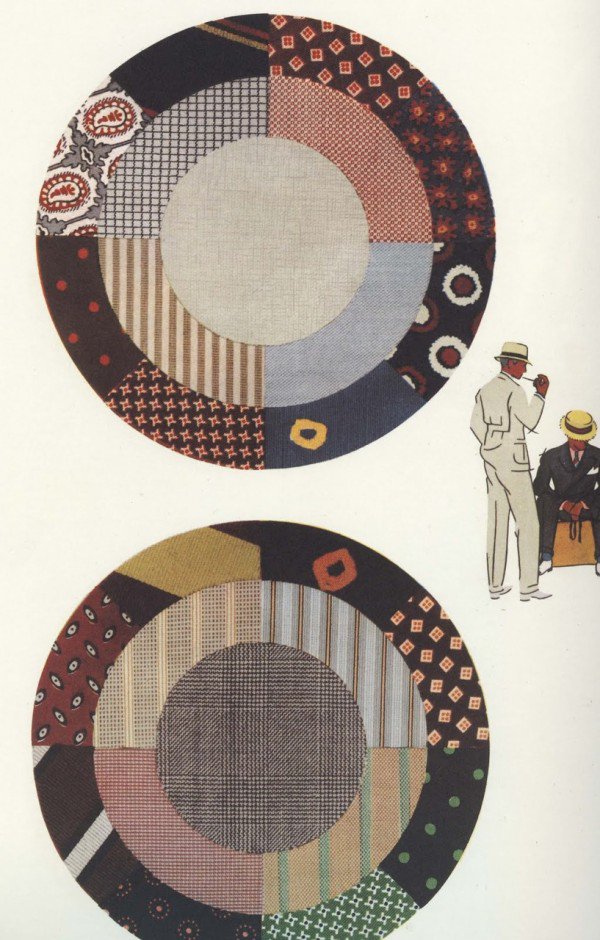 source
3.here's a helpful guide to punchy plaids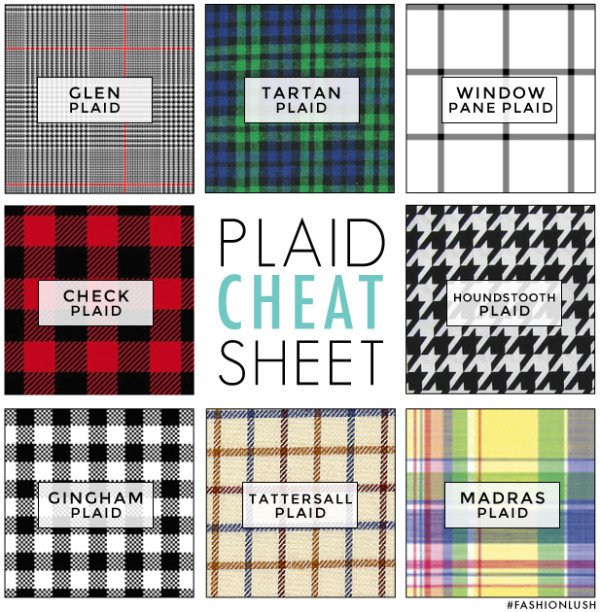 source
4.Clothing "Fit Tricks" Every Guy Should Know – Illustrated
 source
5.How It Should Fit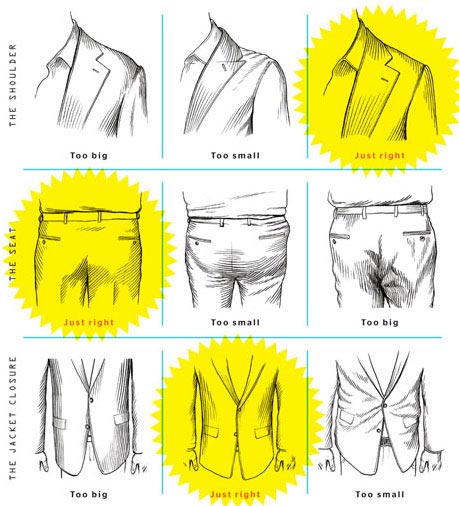 source
6.I like Quarter Breaks for My Pants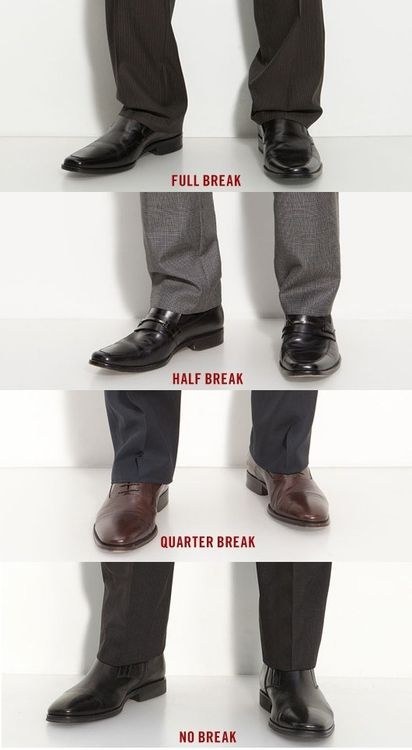 source
7.The Definitive Guide to Rolling Up Your Sleeves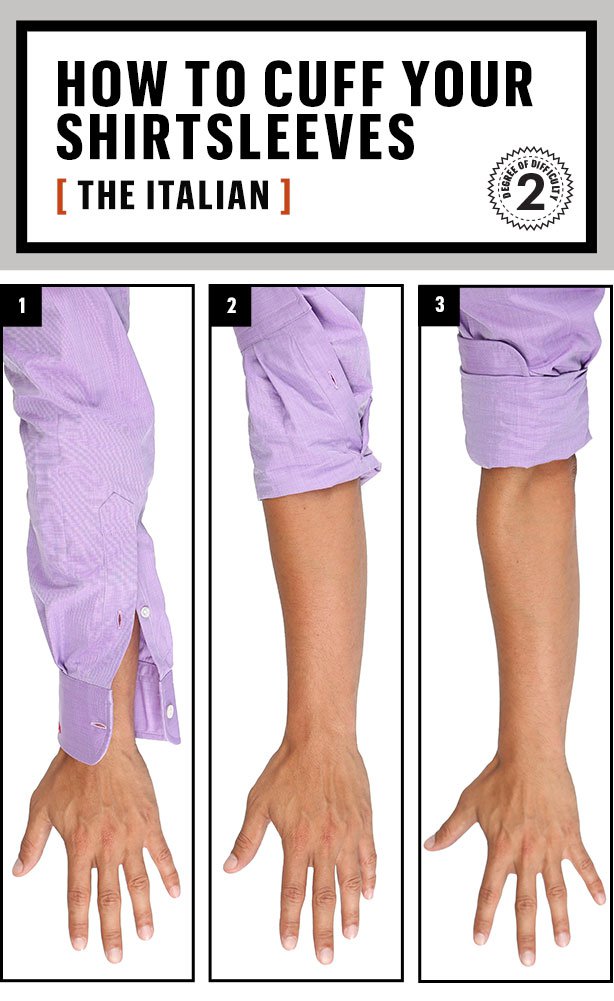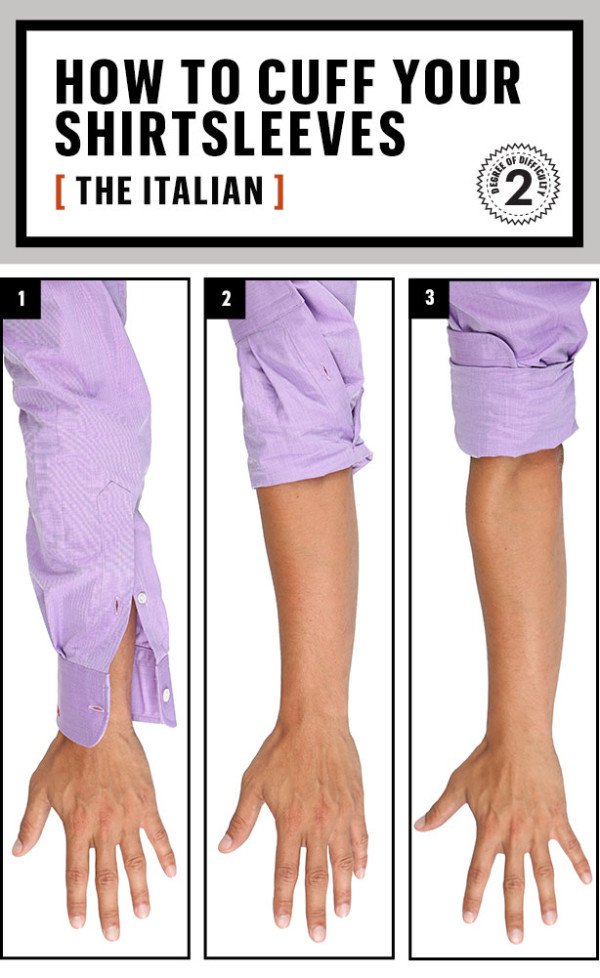 source
8.Choosing the Best Sunglasses for Your Face Shape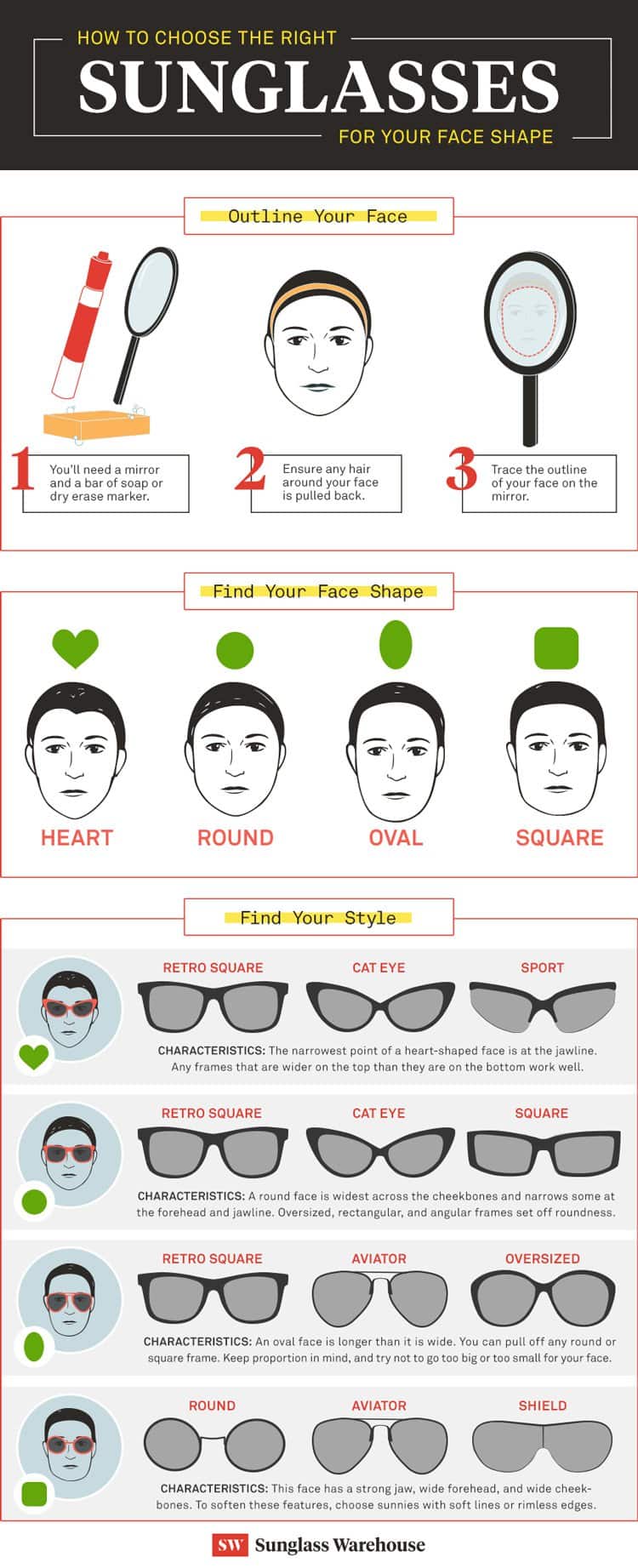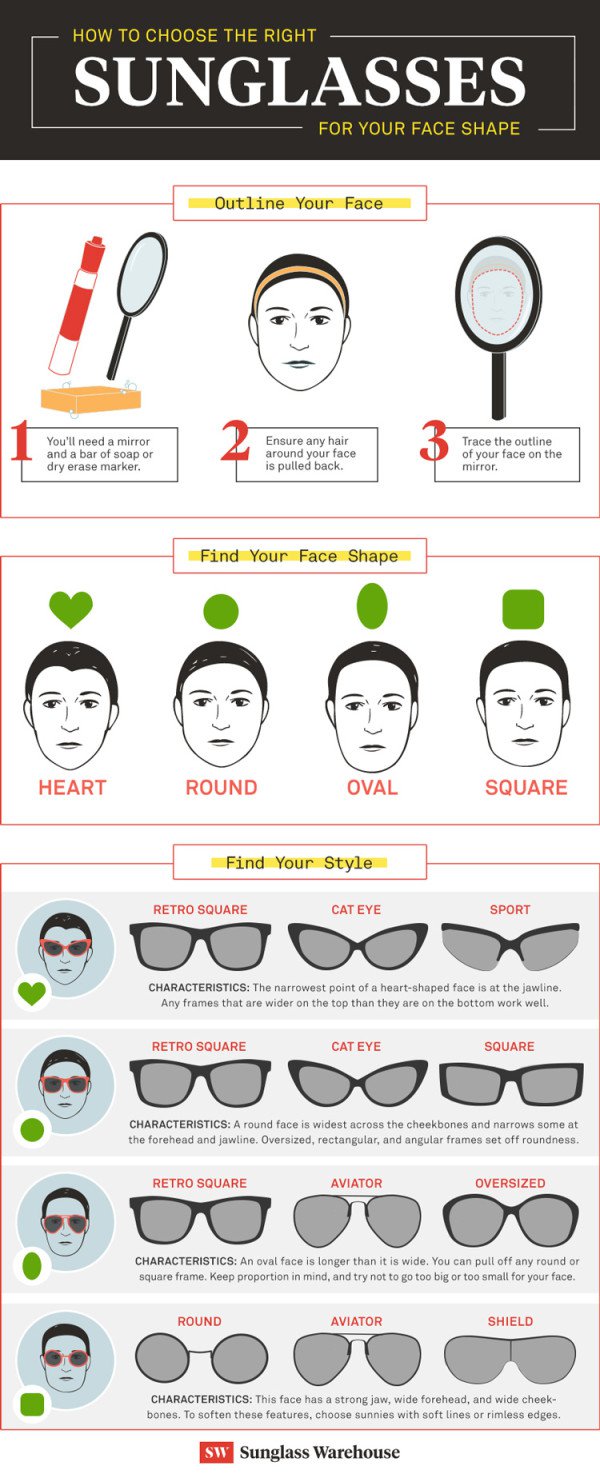 source
9.Once you've got your suit figured out, you can pick the best shoes to go with it

 source
10.Here's a more detailed guide on how pants, shirts, and jackets should fit.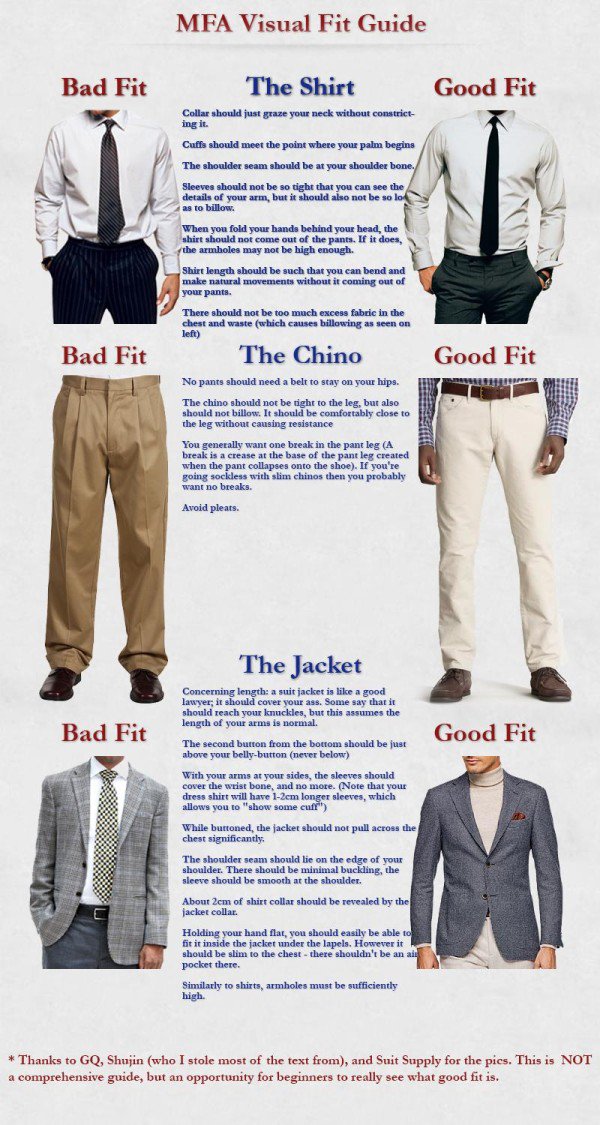 source
11.WARDROBE COLOR GUIDE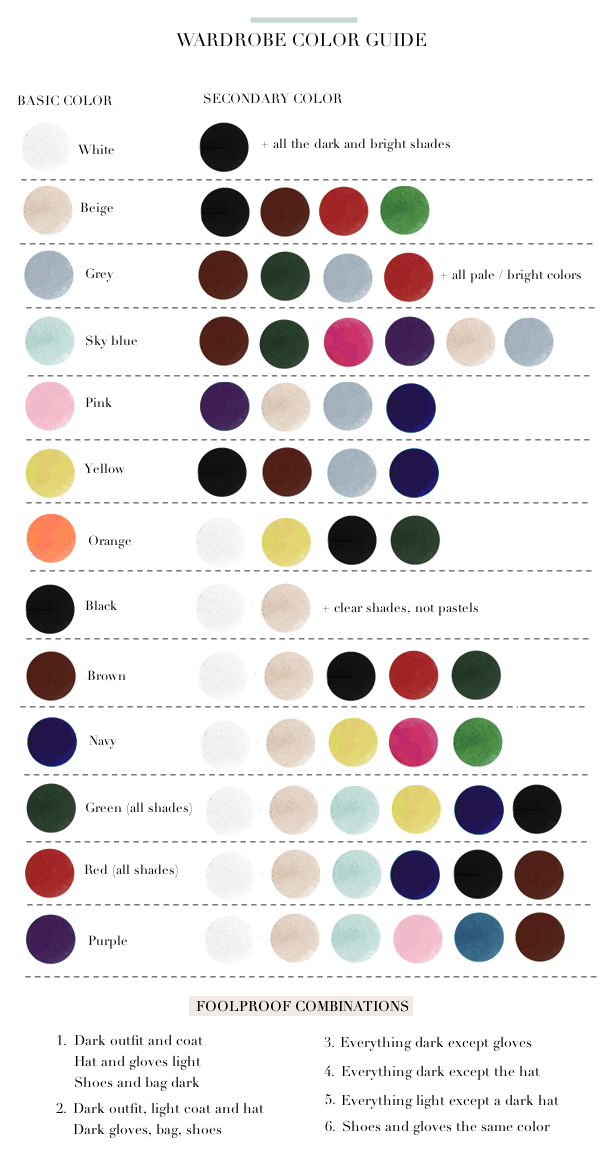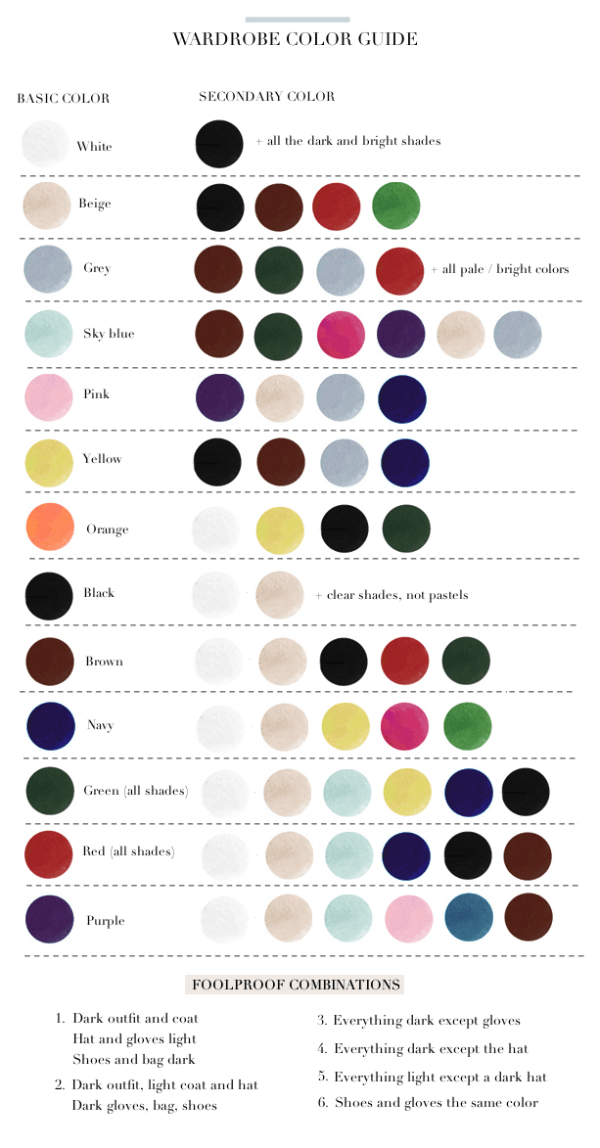 source
12.HOW TO MATCH SHIRT AND TIE PATTERNS

 source