Hello housewives! Is it time to clean your wardrobe again? Well, we are here to give you a hand and help you clean your wardrobe easier and faster. In this article, we are sharing with you some helpful clothing cleaning hacks that you must try when you clean your wardrobe. Scroll down the page to explore them and don't miss trying them. You will be thankful to us, believe it!
1. Cleaning "Dry Clean Only" Clothing at Home
Here is a super easy way to clean your wardrobe especially if you have some items that you have dry cleaned before in it. A silk blouse for example is a piece of clothing that is best cleaned by dry cleaning. Well, in order to rejuvenate this kind of clothing the best thing to do is to wash them by hand. That will freshen them up by removing cleaning fluid buildup and will make white clothes even whiter.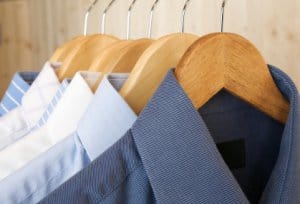 source
2. Dry Cleaning Your Wool… with Fresh Air
You may already have heard that wool clothing has odor-resistant properties which make it one of the favorite fabrics ever. So, wool clothing can be worn endless times without washing at all. Asking how to clean your wardrobe and all your wool items in it? Never easier to answer! Try the practice of airing out clothing. Hand the clothes in the window or even on the backs of chairs overnight to keep them fresher for a longer period of time. Voila, they will stay fresh and clean. Wash them once in a few months, and repeat the practice of airing them more frequently.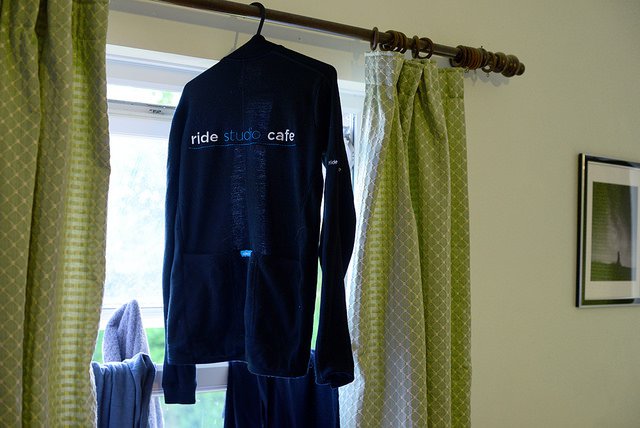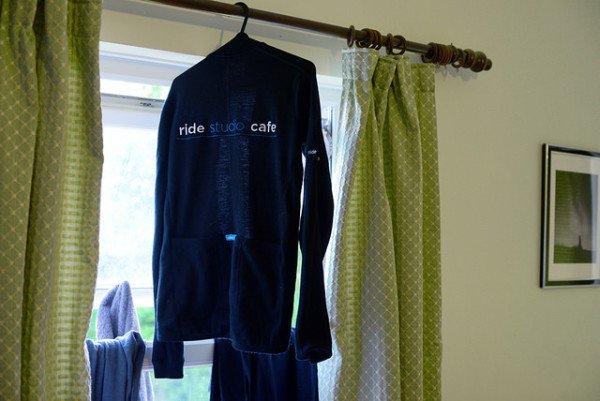 source
3. DIY Lavender Dryer Balls For Lovely Laundry!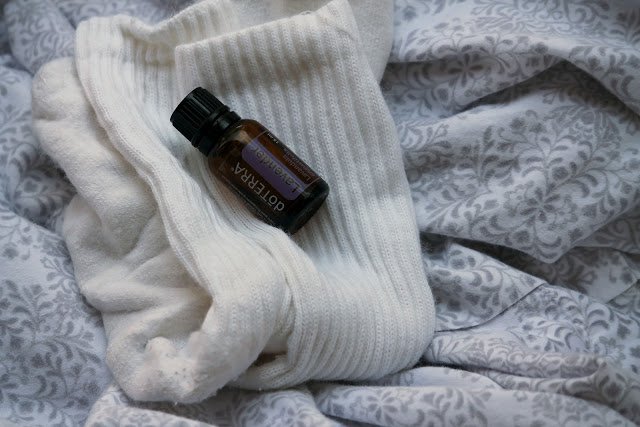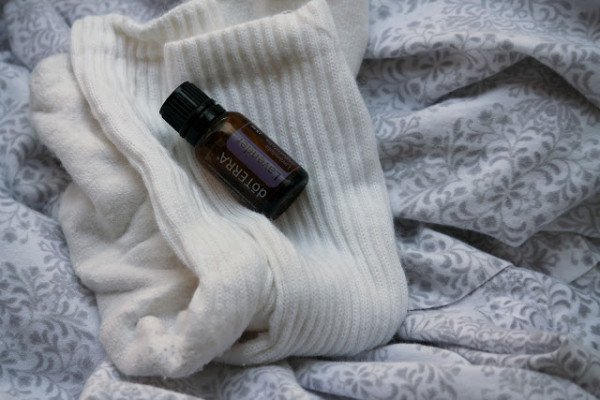 source
4. Did you know you can wash dry clean clothes at the home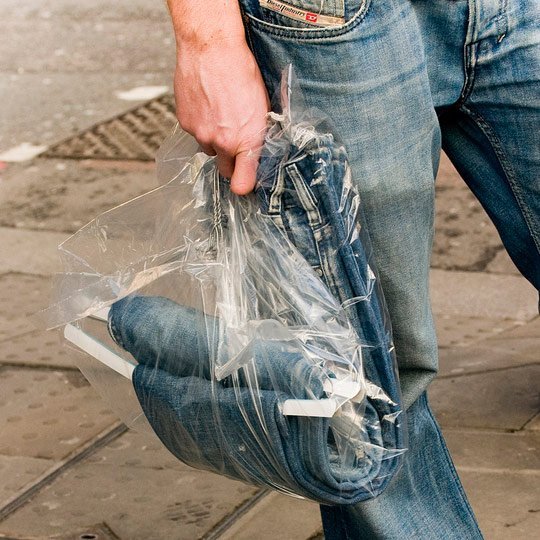 source
5. How to get stains out of clothes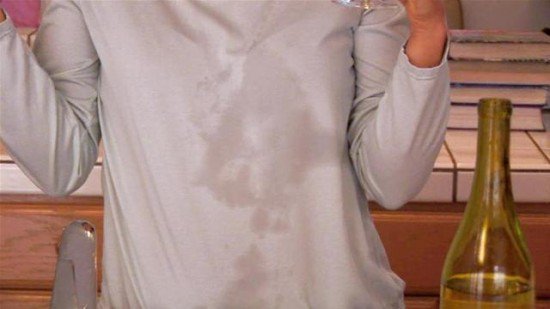 source
6. Can It Handle This Stain On My Daughters Dress?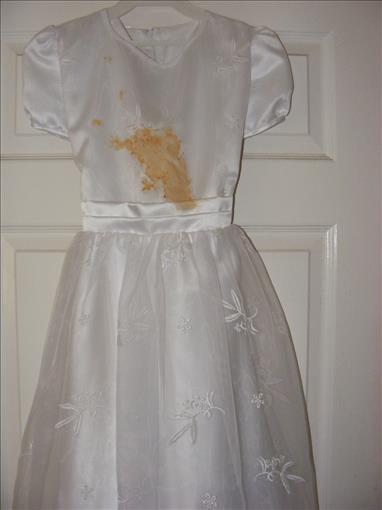 source
7. Different ways of cleaning white collar stains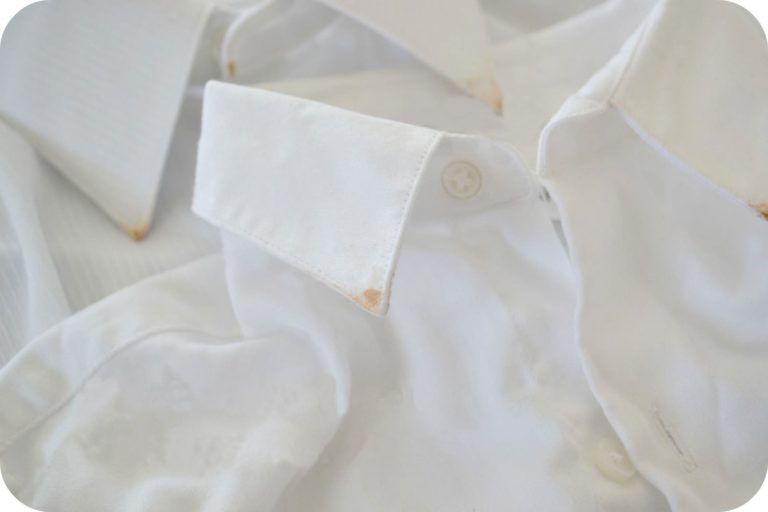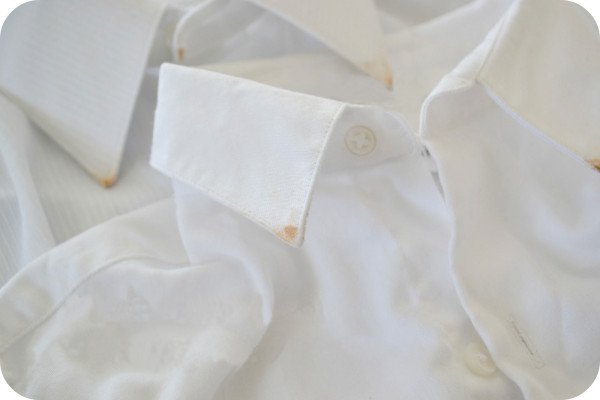 source
8. Tricks to Get Pen Stains Out of Light Clothes
9. How to Clean Blood Stains from Leather
Do you clean your wardrobe and suddenly notice some blood stains on your clothes that you haven't noticed before? Don't worry at all. Fresh blood stains are easier to remove, but just because you waited to remove them doesn't mean all hope is lost. All you need to do is to follow these steps to remove dried blood stains from your clothes:
First, pre-soak the garment with a blood stain in a mixture of cold water and laundry detergent.
Pre-treat or rub the stains using bar soap and launder with fabric-safe bleach.
If this doesn't give results, repeat the pre-soaking step. Then again, repeat the pre-treating step.  Launder the item once again. You will no longer see the blood stain!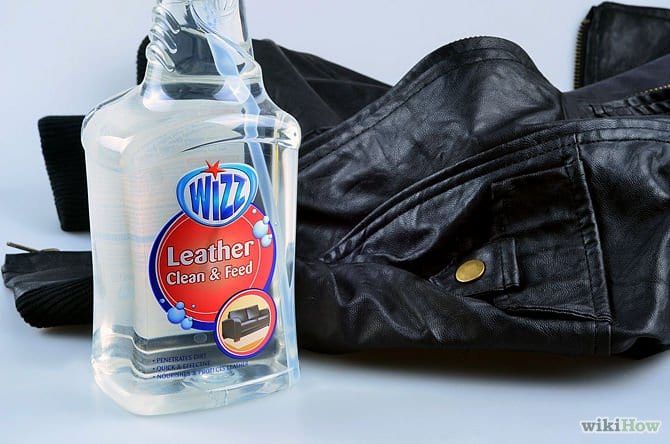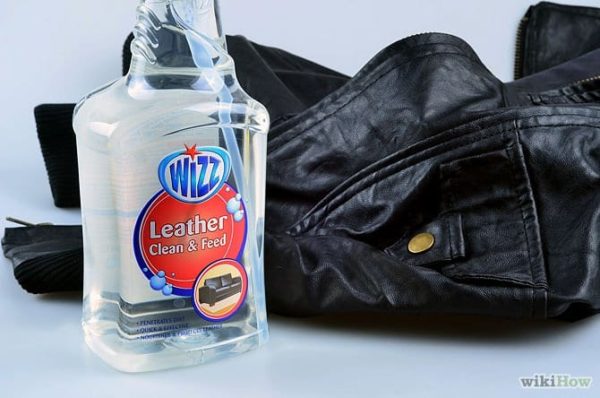 source
10. How to Remove Blood Stains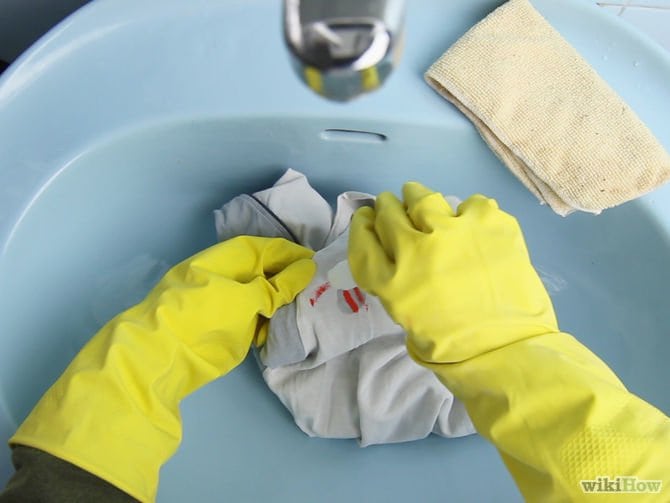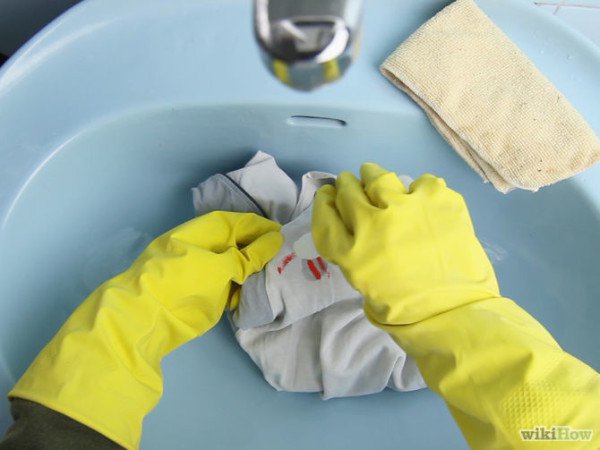 source
11. How to Get Sweat Stains out of Bras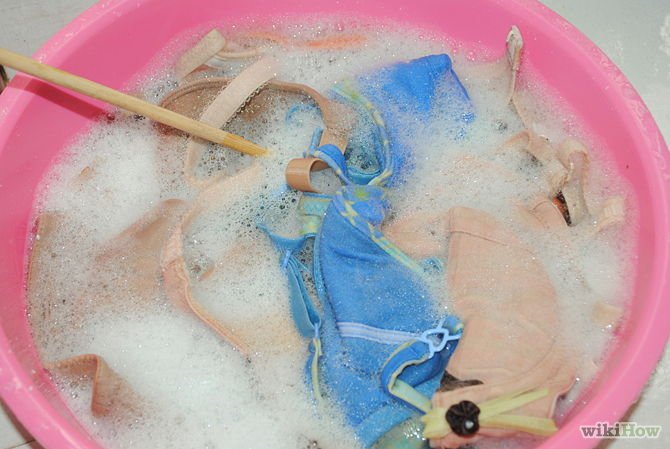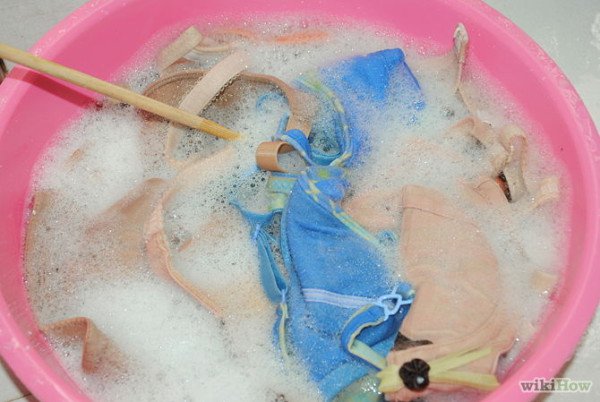 source
12. How To Make Cleaning Easier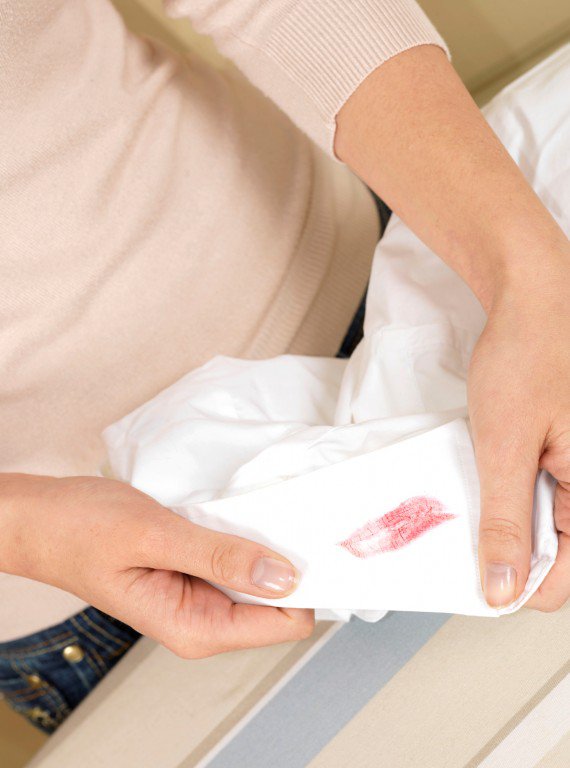 source
13. How to clean your purse
When you clean your wardrobe, don't forget to clean your purses too. Many women don't even do that, and it is absolutely wrong. A dirty bag can immediately ruin your appearance, and no woman wants it, right? Well, here we are sharing with you some easy steps to clean your leather purses. One thing to keep in mind: never use ammonia or bleach-based cleaners because they can damage the bag's surface. Instead, go easy on the water. Here are the steps to follow:
First, empty all the pockets and shake the bag upside down to remove any dust and debris. Then turn the lining inside out and clean using a lint roller. You can also vacuum the lining if you are not able to pull it out of the purse.
Then, mix a solution of warm water and dish soap.
Dip a soft cloth into the solution and use it to wipe the exterior surface of the purse.
Take a second clean and damp cloth to wipe off the soap.
At the end, dry with a towel.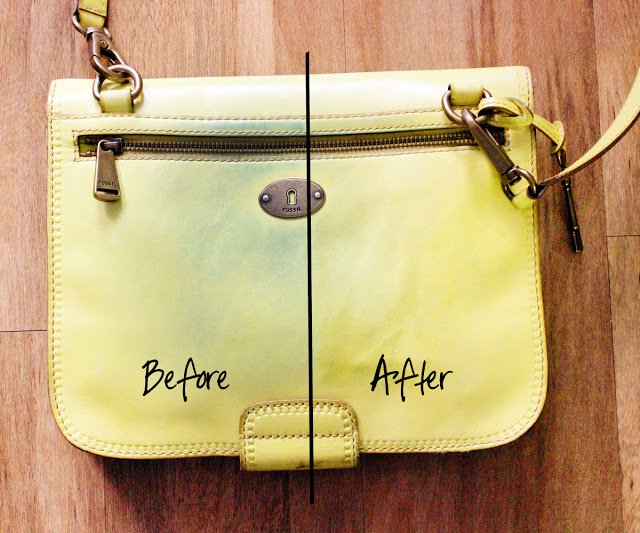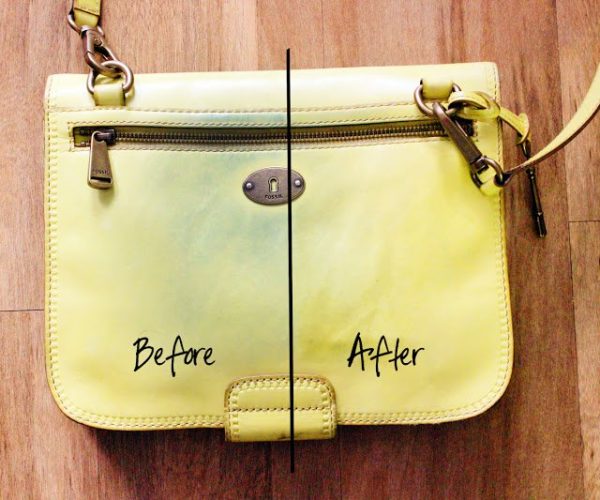 source
14.  Clean Red Wine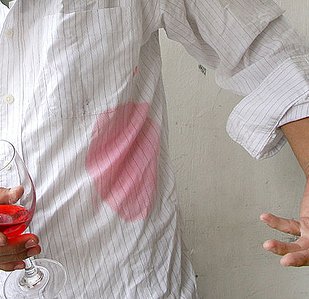 source
15. How To Clean Suede
Trying to clean your wardrobe and you notice that suede shoes have come on their turn? We understand your worries. Suede is such a wonderful material, but let's admit it, it is so hard to be cleaned. It needs a bit of special care to keep it looking nice indeed. But, don't worry at all. We are sharing with you some cleaning hacks to remove stains from suede shoes.
To remove light stains on suede, you can brush firmly with a suede brush using a back-and-forth motion or clean the spot stains using a suede eraser. When it comes to heavier stains on suede, try to wet a cloth with white vinegar or rubbing alcohol. Then, rub the damped cloth on the stain using a circular motion finally, let the area dry completely. Once it is dry, use a brush to fluff the fabric back up and brush away loosened dirt.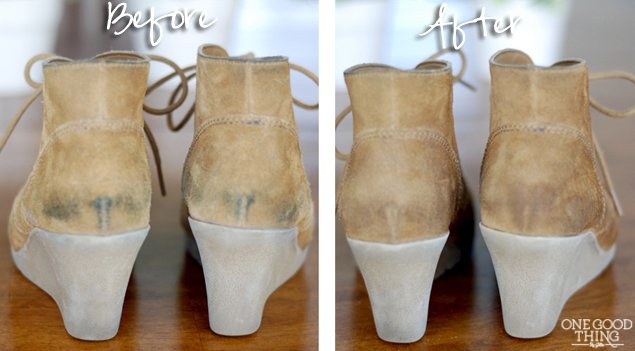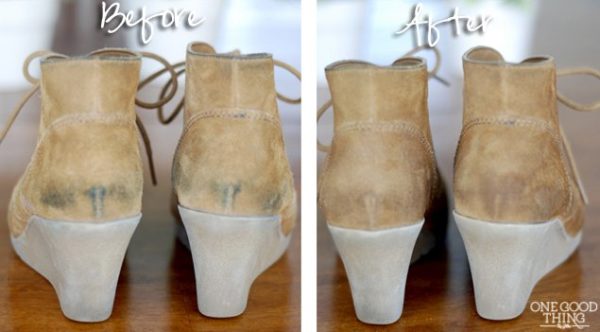 source