Hello everyone once more we want to keep you updated with a few interesting and useful tips that could solve the most common problem for every woman – not enough space. Using our everyday things in our beauty routine like: make up accessories, nail polish accessories, cleaners, brushes etc…, always at the end finishes with the full mess. It always takes your time when you are cleaning all this mess and when you try to organize the things. We have tried to make a list and we collected the most useful ideas and tips that will help you to organize and to store your things for everyday use. See our proposals of DIY makeup organizers and declutter your makeup.
We use make-up every day and we like to buy it, but we are usually not satisfied with how it is organized in our house. That's why we found fantastic ideas that will help you organize it for all time. All you need is a little creativity and a corner in the bathroom or bedroom. The key to organized makeup is to keep items in separate sets. Also, make sure your brushes are kept separate from all your other makeup. Brushes are an essential part of makeup application, so you mustn't let them get dirty from the rest of your makeup. If you haven't done it until now – this is a great moment to take all the brushes and clean them, and then decide which ones you don't need anymore. Also, make sure you wash your brushes regularly from now on!
Find a good place for your makeup organizers
Choose wisely the place where you will keep your make-up, which will mean – keep it away from moisture and sun! As much as you like the look of your makeup case, avoid keeping your makeup in the bathroom on a shelf or near a window to preserve the quality of your makeup for as long as possible. We know it's fun when your makeup is exposed, but still, a better option is to put it in a drawer (if it's in the bathroom) or in a cool and dark place where it will remain preserved.
Believe it or not, there are more than one way to organize the often chaotic makeup-filled bathroom! We know that the very idea of sorting through all the makeup you have seems very stressful, but with the seven steps we've put together for you, nothing will be a problem. The first step to organizing your makeup is to collect all your cosmetic products in one place and line them up in front of you. The purpose of this is to create in front of you a visual overview of everything you have, what you actually use, cosmetics that have expired and can be thrown away, etc. If you have duplicates of some cosmetic items, trade them with your friends or gift them to someone. Below you can see some cool DIY makeup organizers that will surely catch your eye!
1.DIY: Makeup brush holder
 source
2.Amazing Storage Idea for Your Cosmetics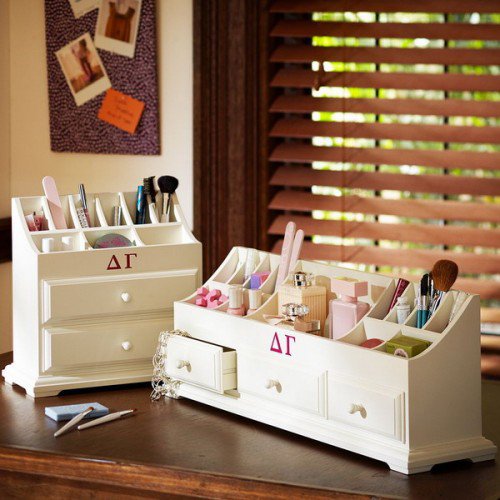 source
3.Purse Organizer Insert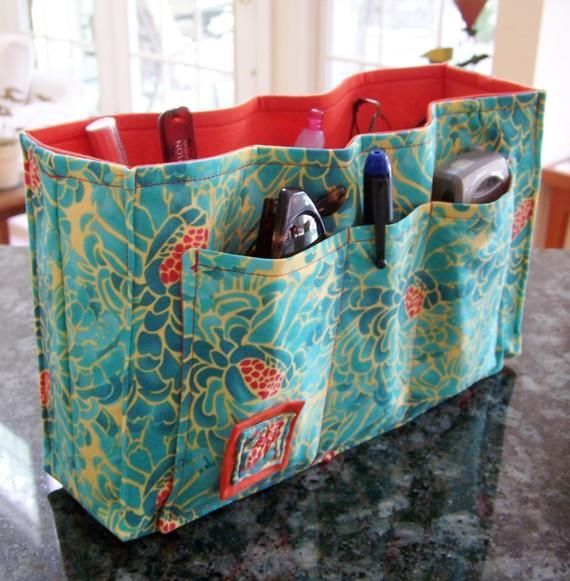 source
4.DIY Ribbon-Tie Vanity Basket!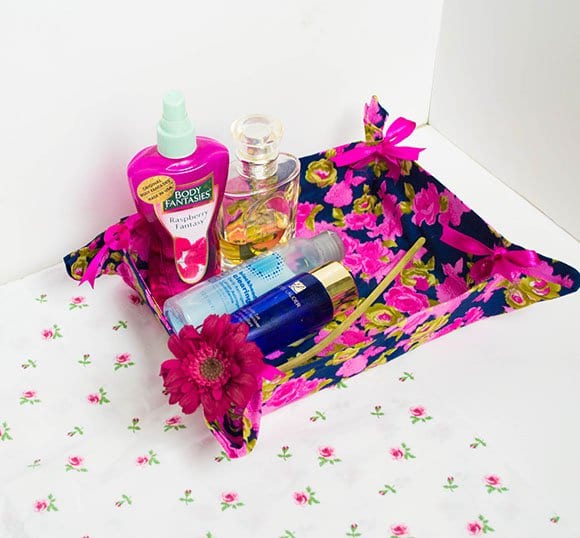 source
5.Miscellaneous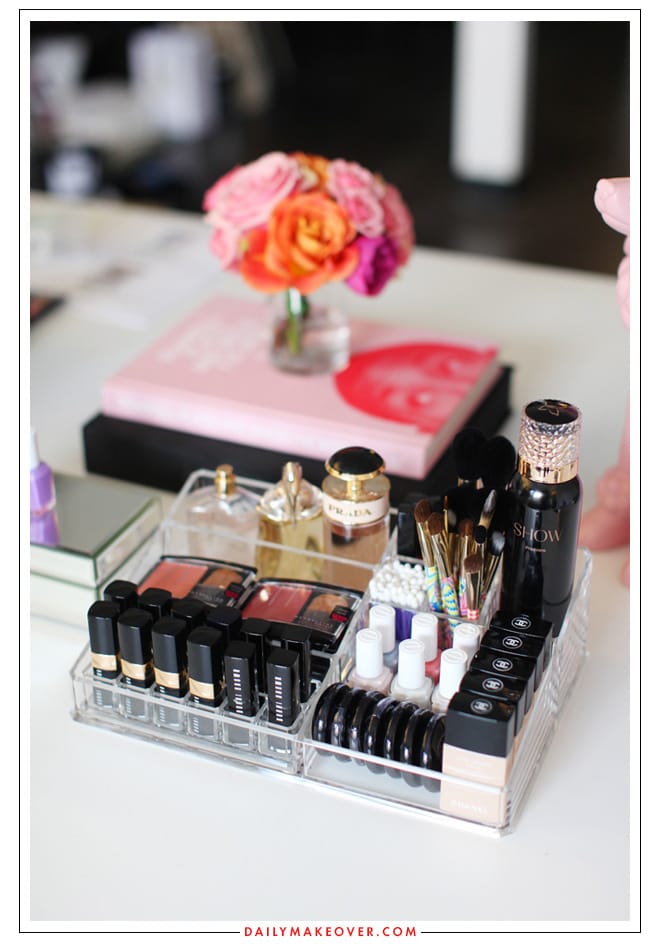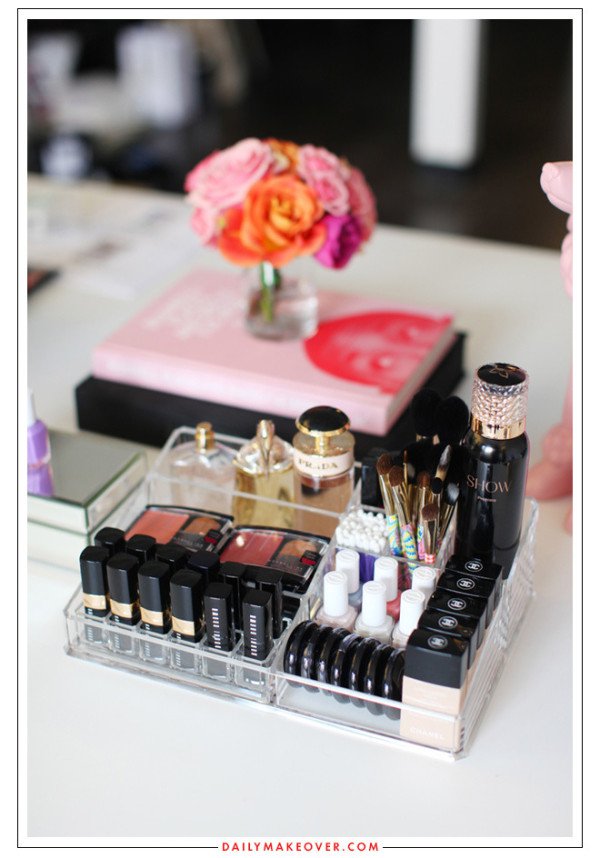 source
6.Nail Polishes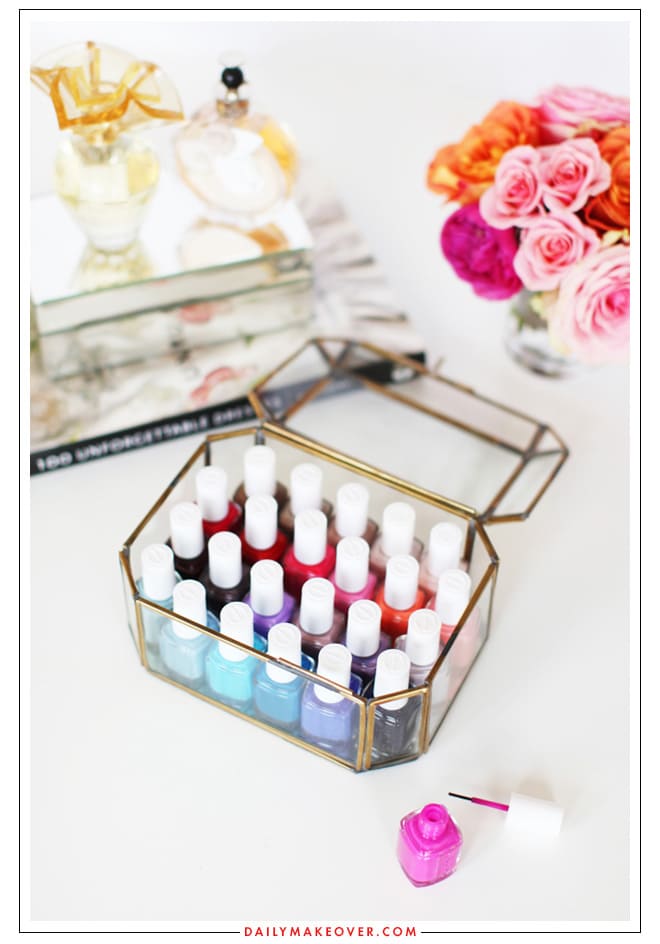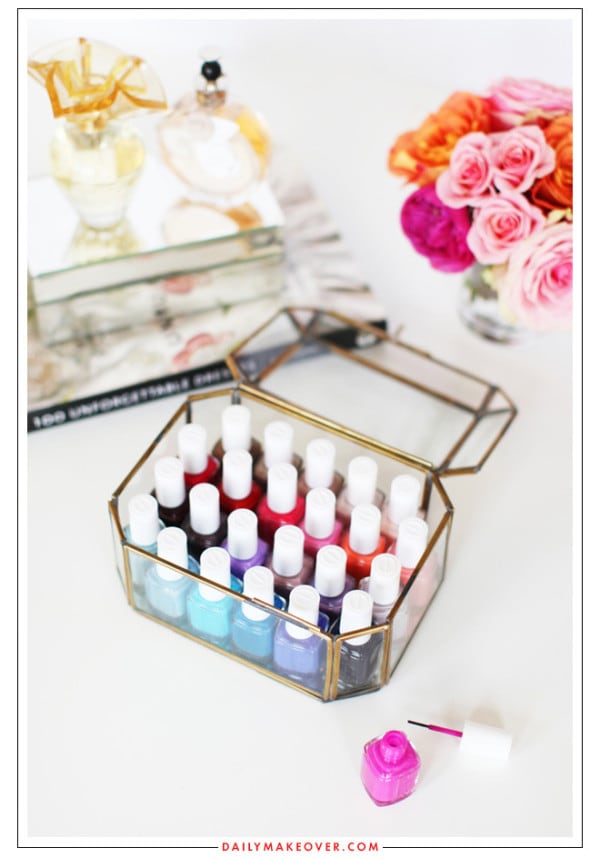 source
7.Adhere magnets to the back of your makeup compacts, and stick them on a metal board to save space while also decorating your walls.
 source
8. Cute Cotton Swab Storage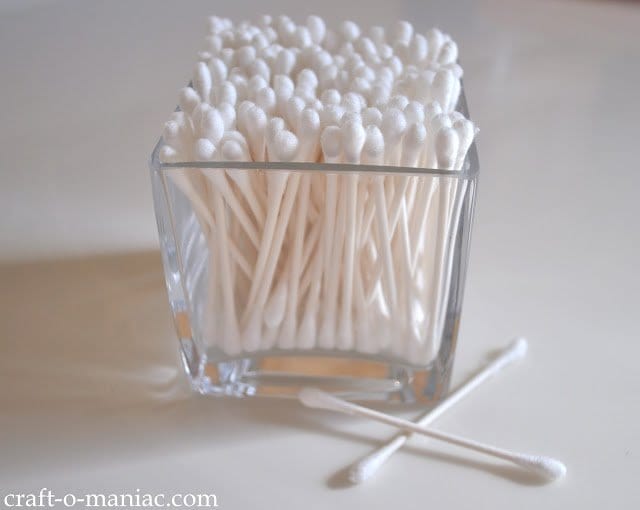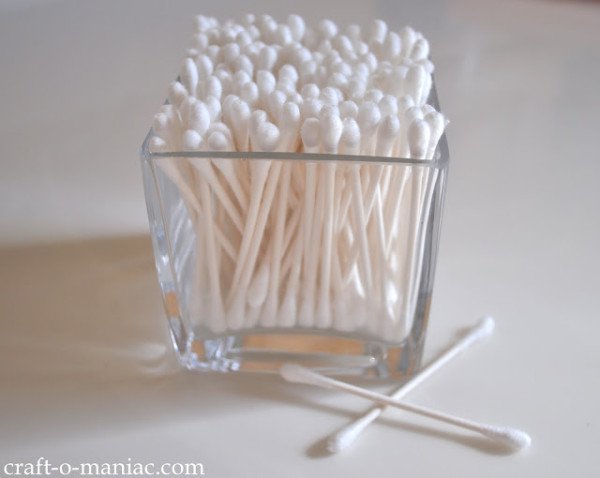 source
9.Make Up Storage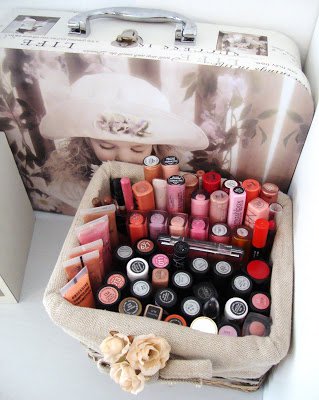 source
10. Gilded China Dish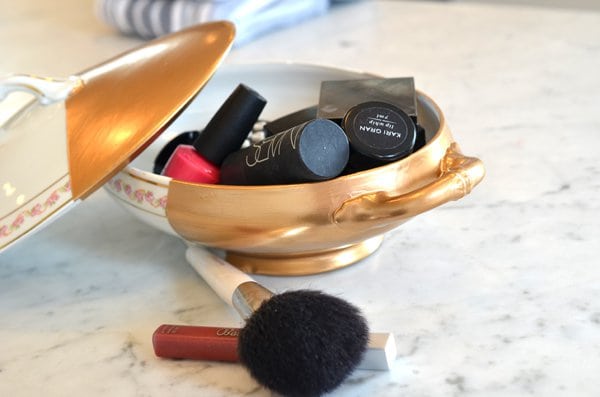 source
11.Glass Mason Jars for the Small Items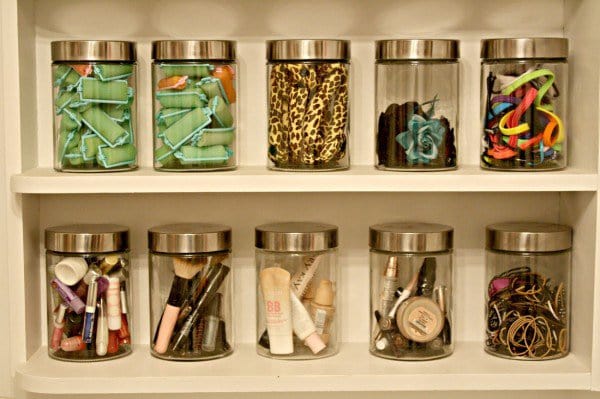 source
12.DIY Makeup Orangizers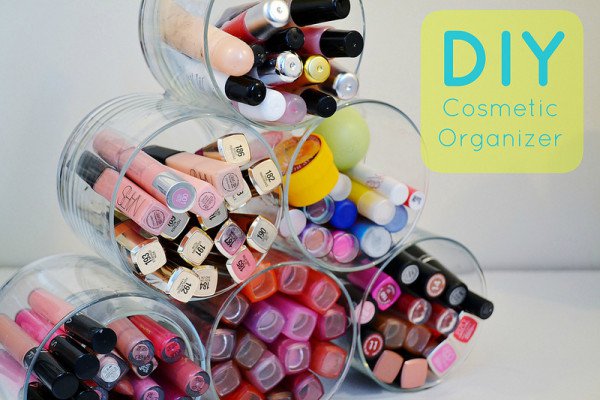 source
13.Line your drawers with plastic food containers to neatly organize cotton balls, sponges, and other makeup application tools.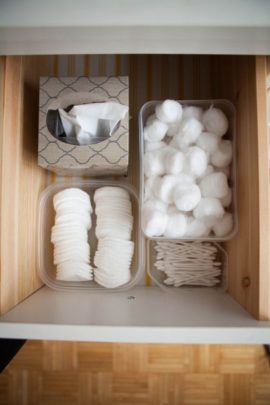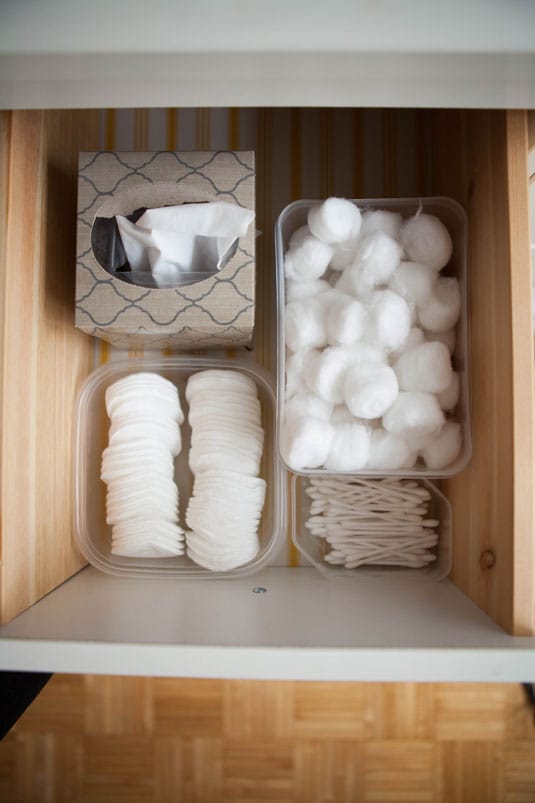 source
14.Magnetic Make up Board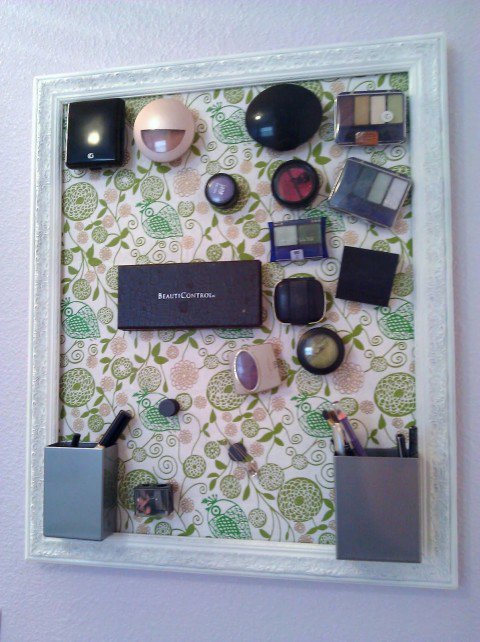 source
15. Belt Organizer from Clothespins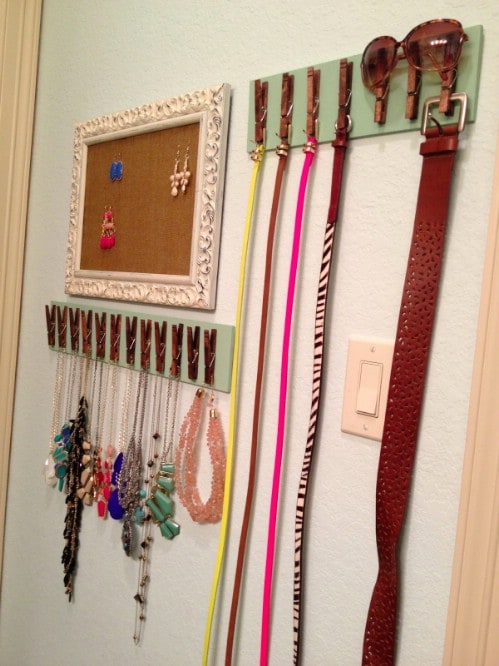 source