One thing that is obligated to be in a woman pursue is for sure foundation. We apply on our face to cover some blemishes and to highlight our complexion.  Man of woman could not imagine their life or day without using it. It is without qualm the most anxiety-inducing item for consumption in our makeup bags.  It is life changing product when used properly that makes our skin to look soft and amazing. But when applied incorrectly you can look awkward or your face ends in different glance.
Regardless use of foundation looks simple; there are many rules and tips on correctly using it, choosing the right shade of it or right one according to your skin. Like everything else , so and this kind of products could work different for different people. First thing you should know and be informed about is your type of skin and then start to learn the exact way of applying. To achieve the wanted look and to give your face the best-looking possible, you should pay attention to the instructions bellow, follow the steps and to succeed a flawless look every time. Here are usable foundation tips, tricks and hacks to try and become impeccable look.
1. Apply your base makeup in this order: color correctors, foundation, concealer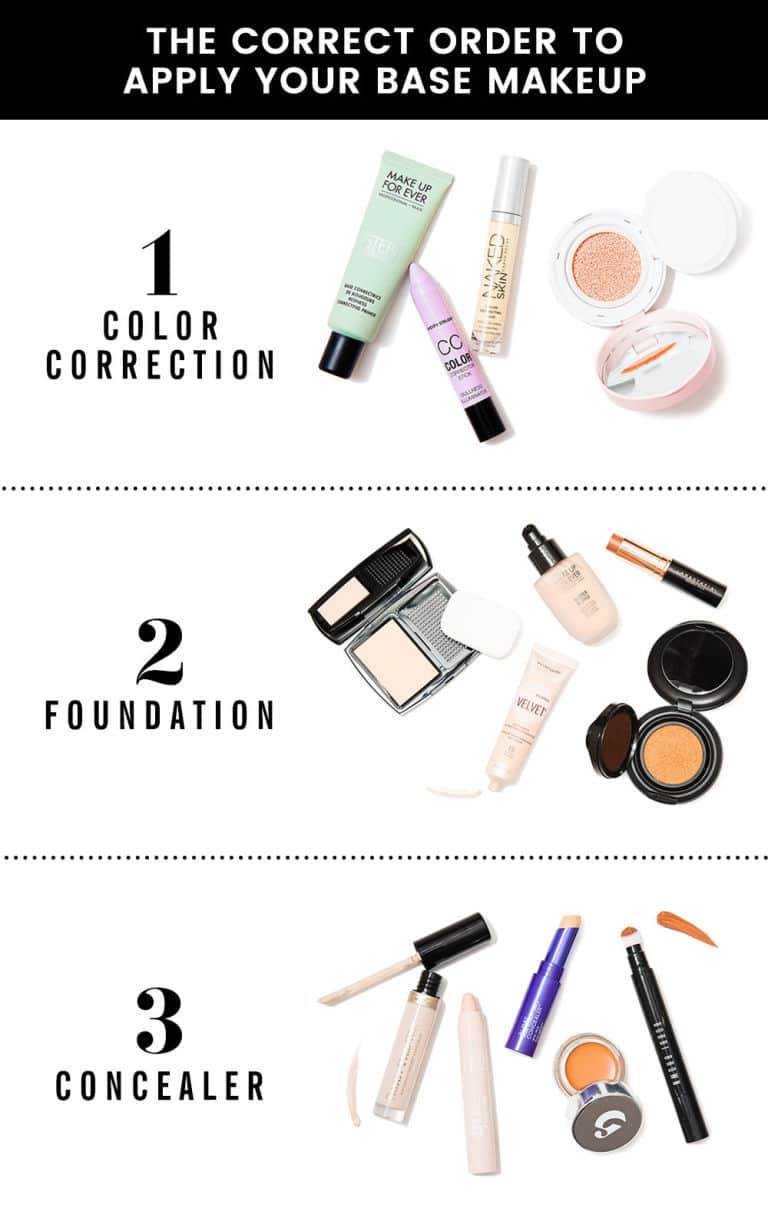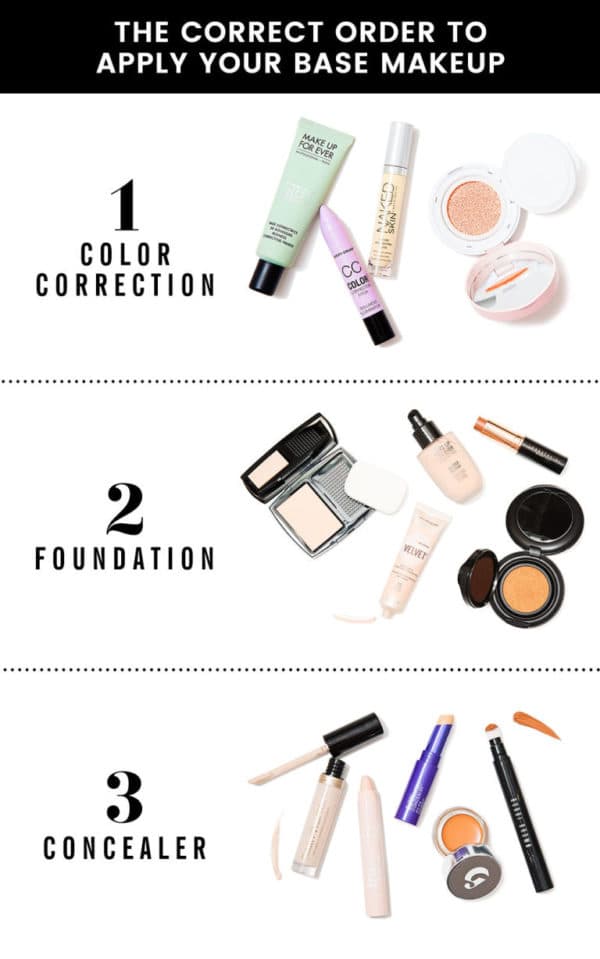 source
2. If you deal with dark circles on a daily basis, double up on concealer coverage.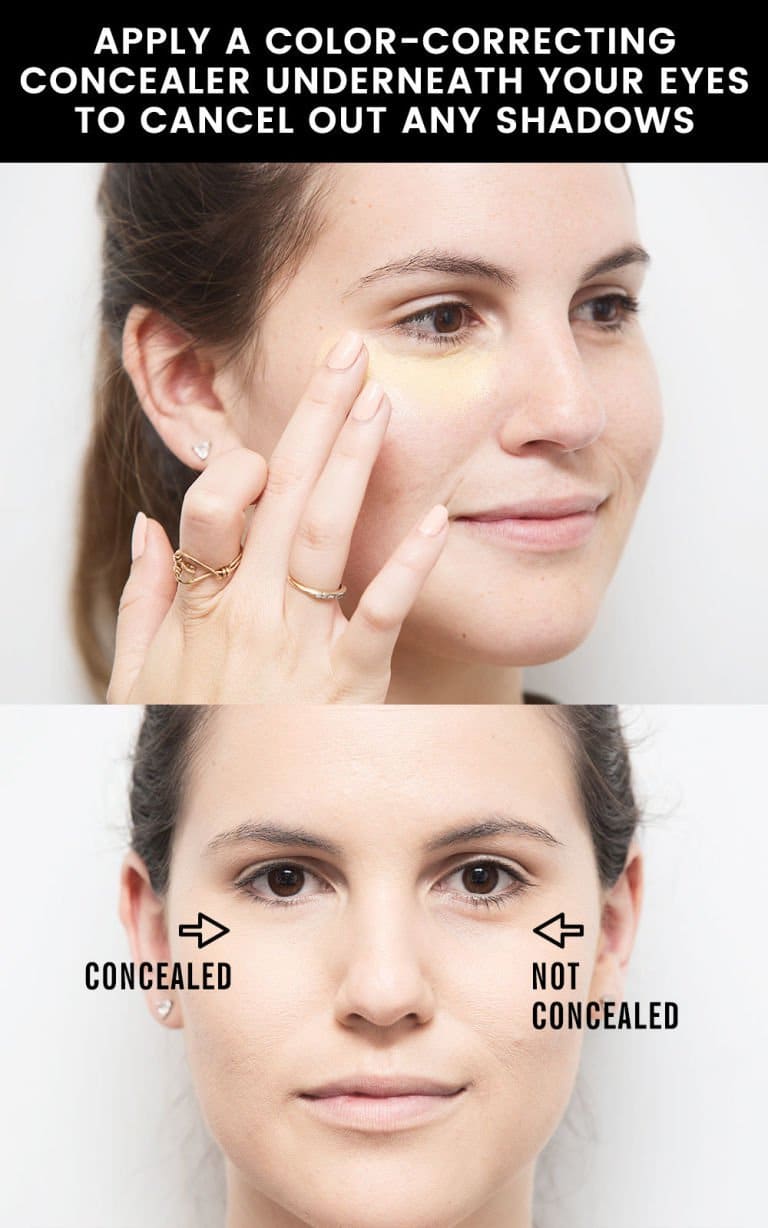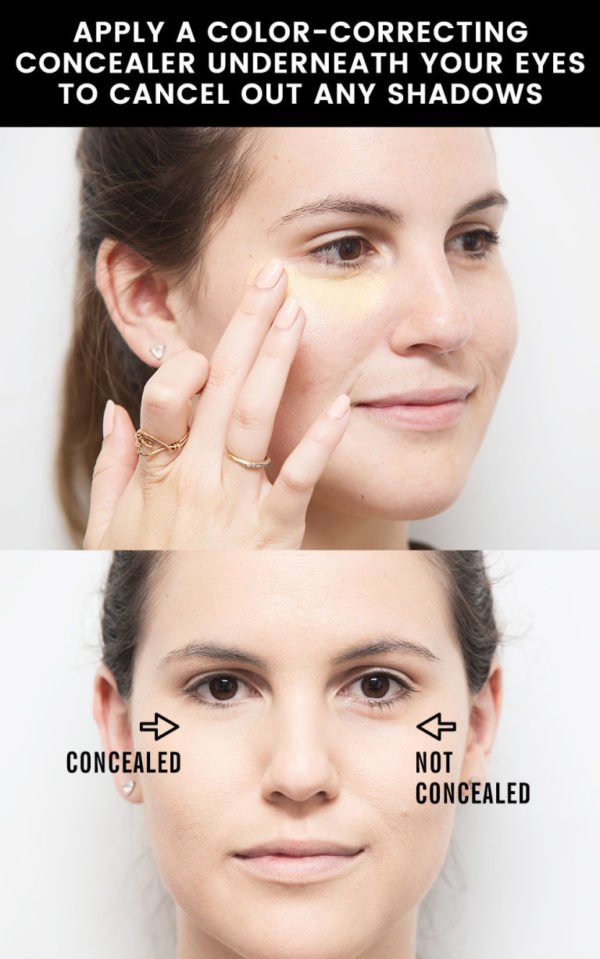 source
3. Use primer on your T-zone to keep oily skin matte and to prevent your foundation from breaking down.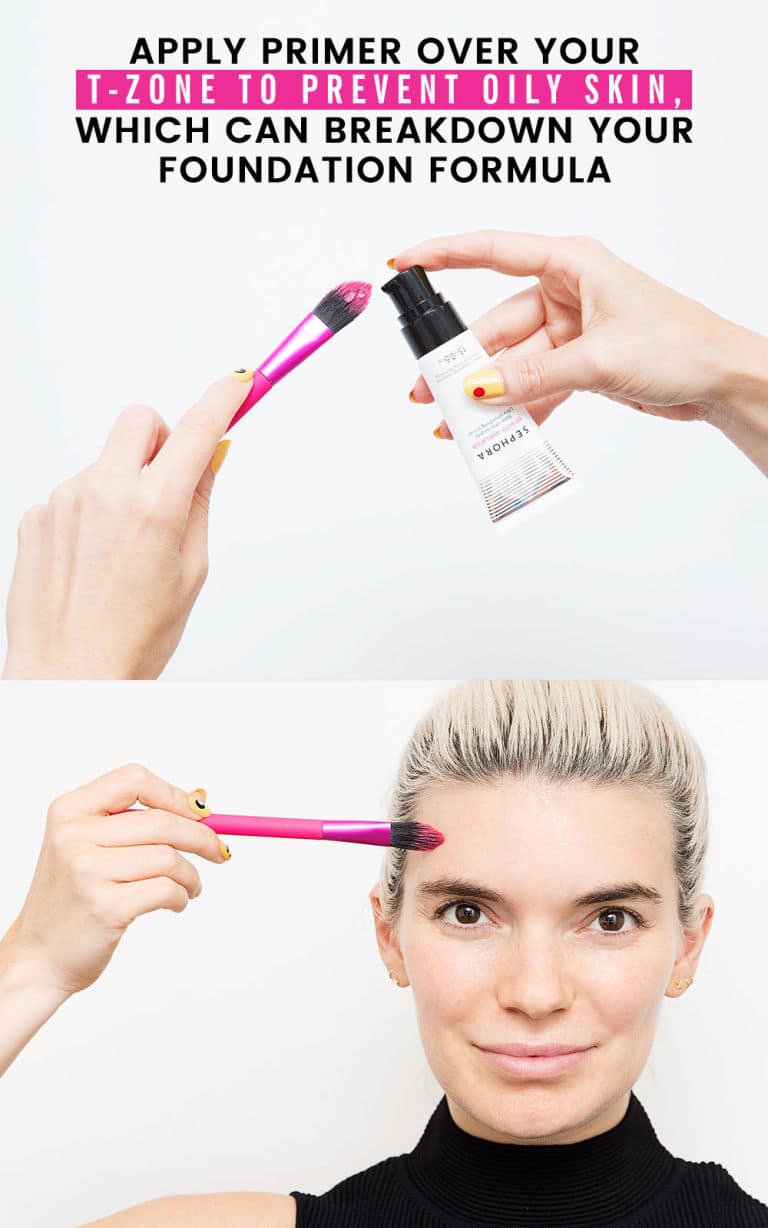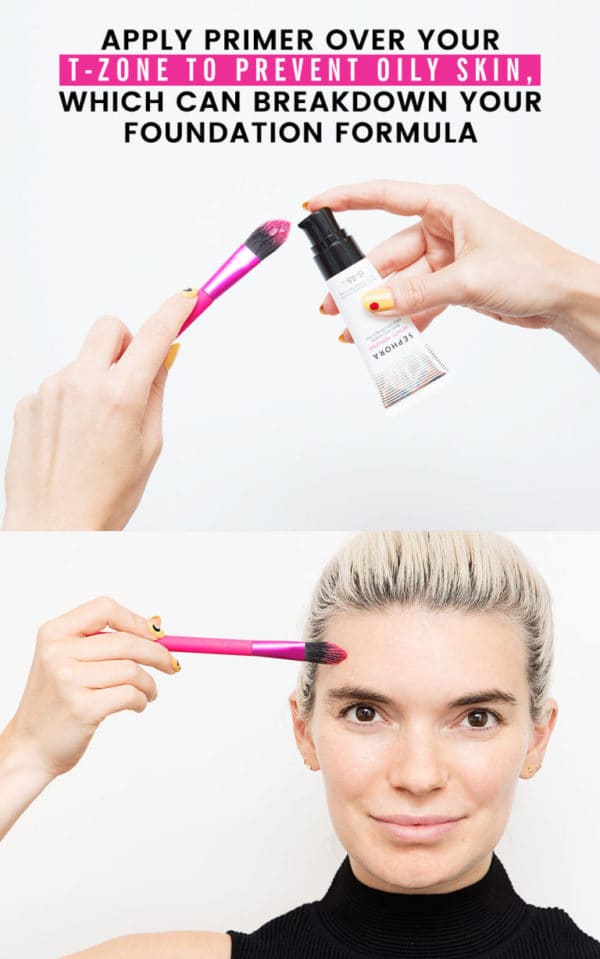 source
4.Choose the right foundation consistency for your desired finish.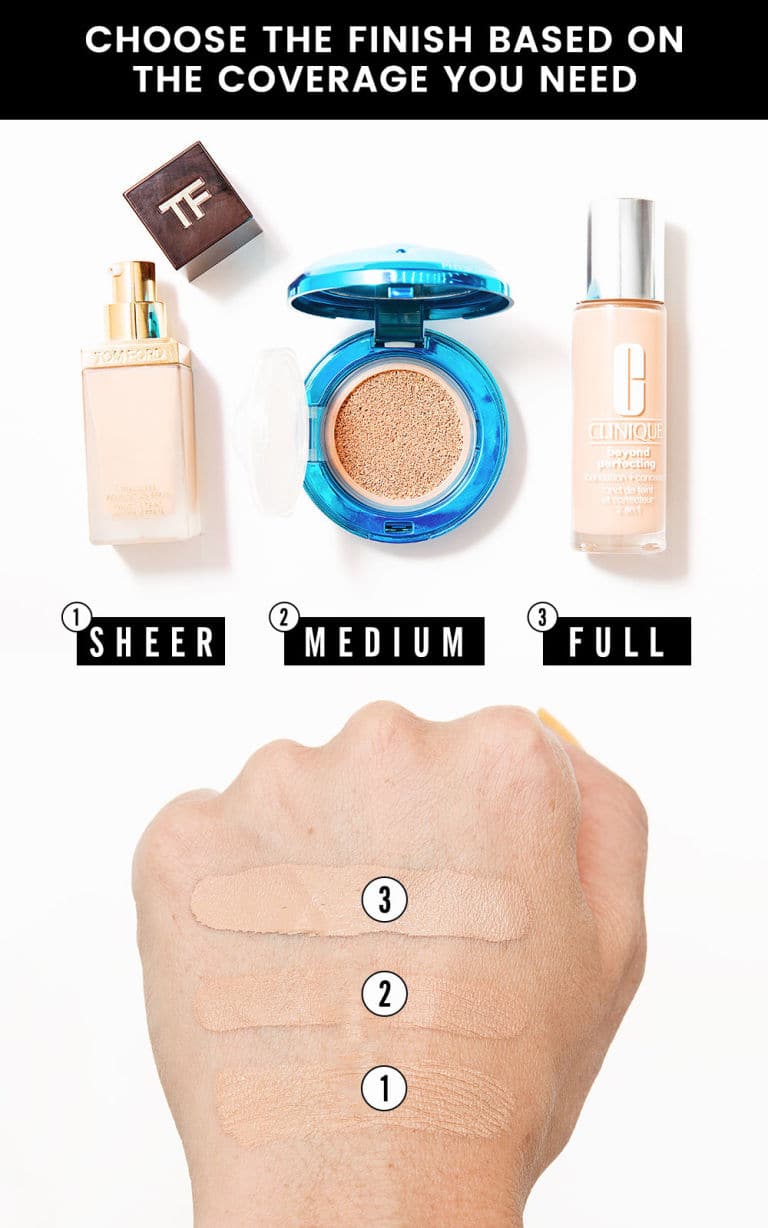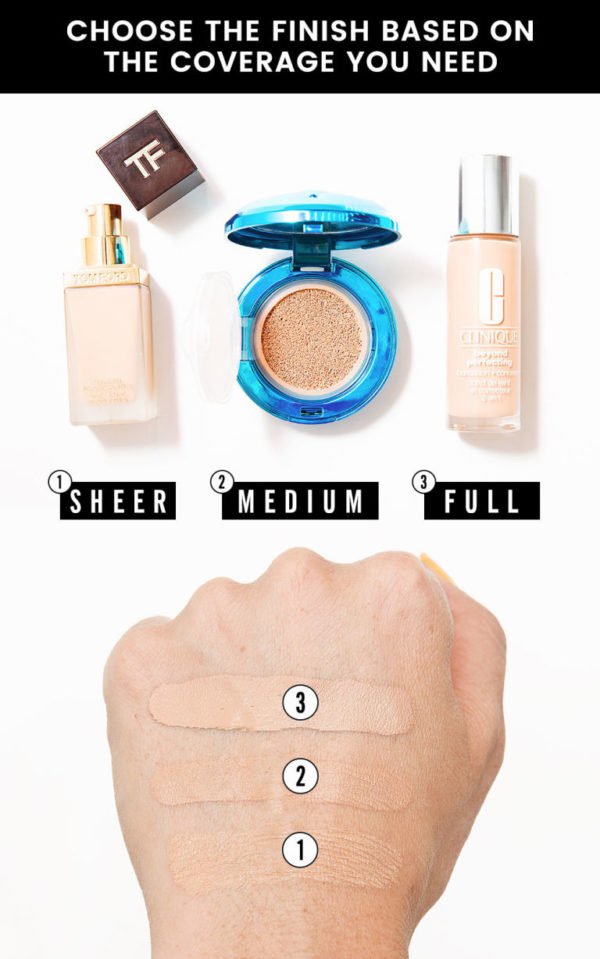 source
5.When applying foundation, start from the center of your face and work outward.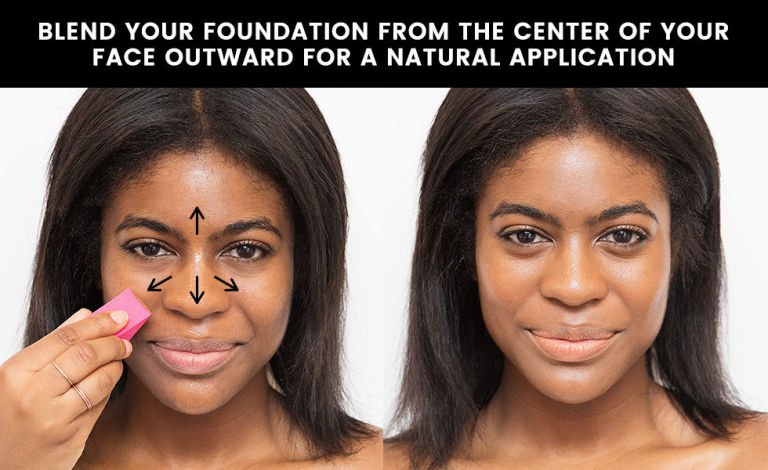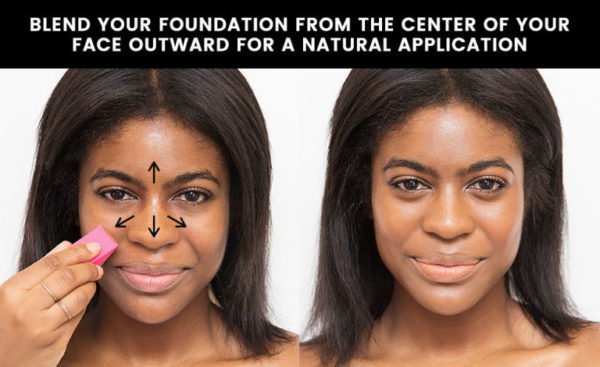 source
6.Blend foundation seamlessly over your ears and neck.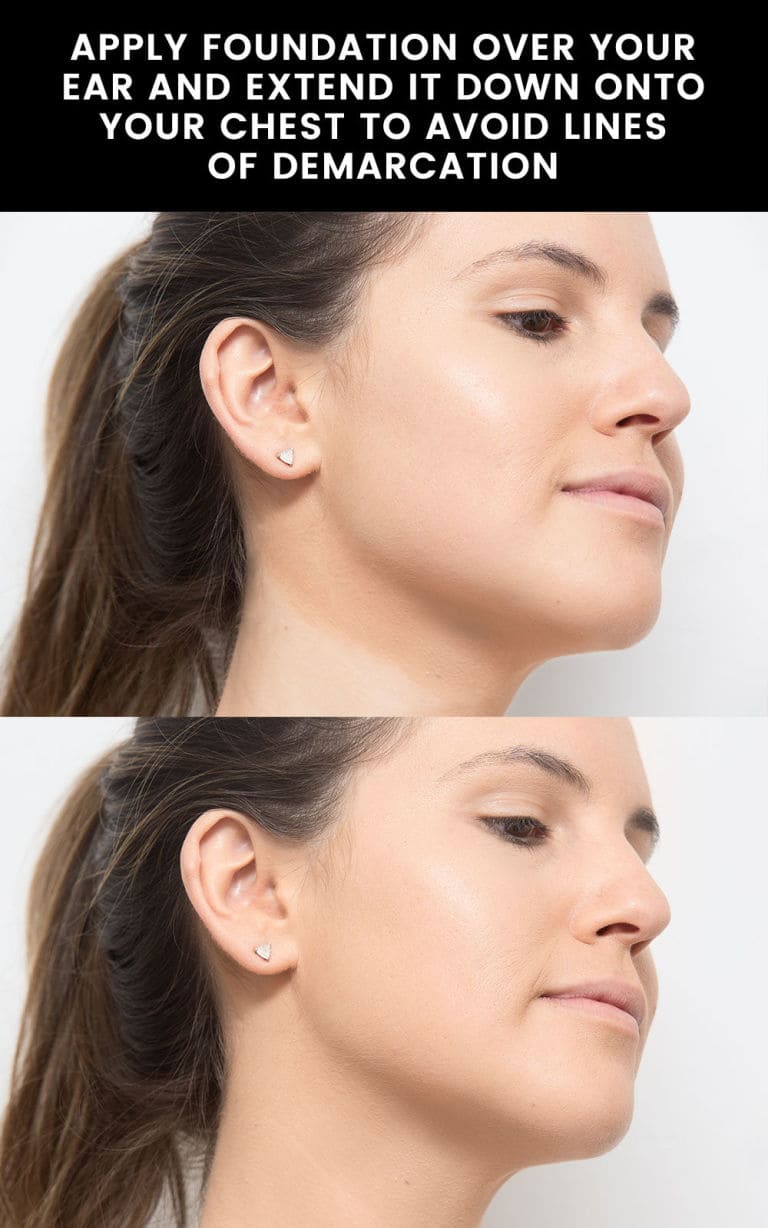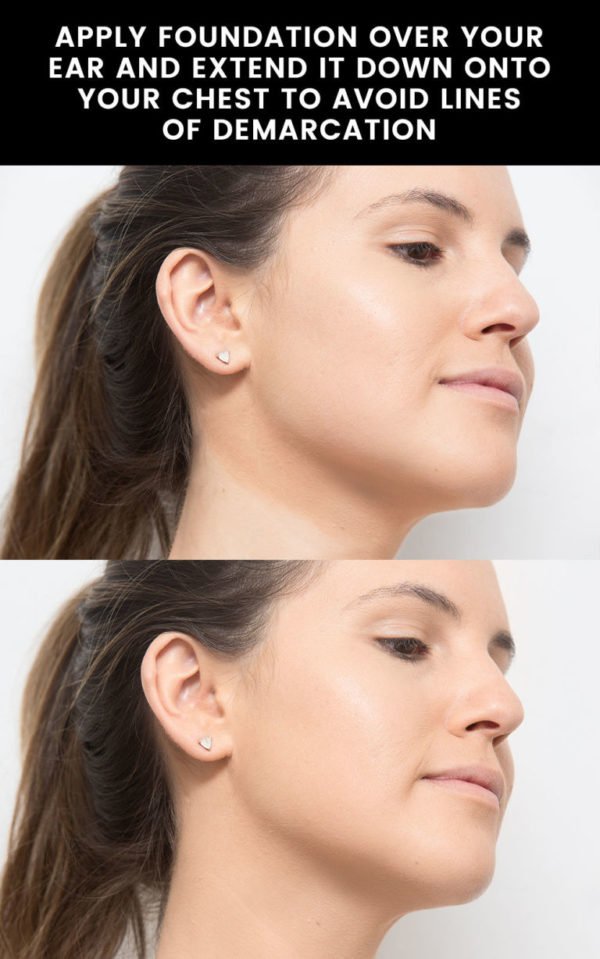 source
7.You also need to think about the color of your neck when searching for your perfect foundation shade.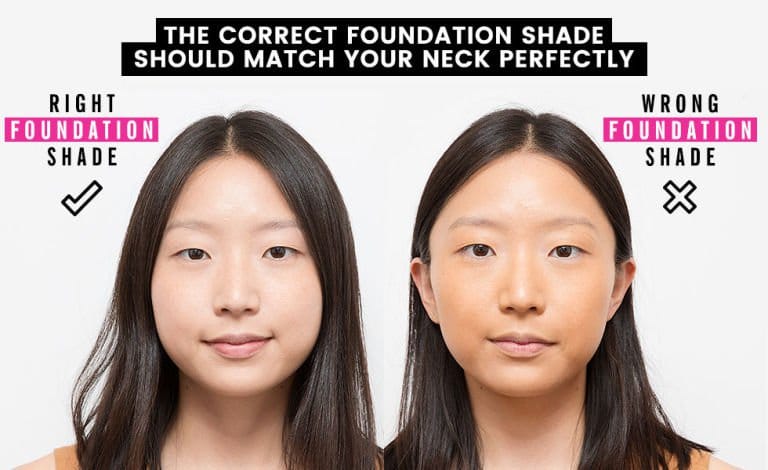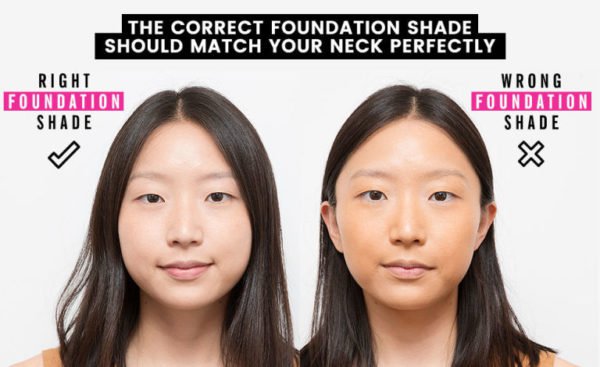 source
8. Don't forget to apply foundation over your eyelids to reduce redness.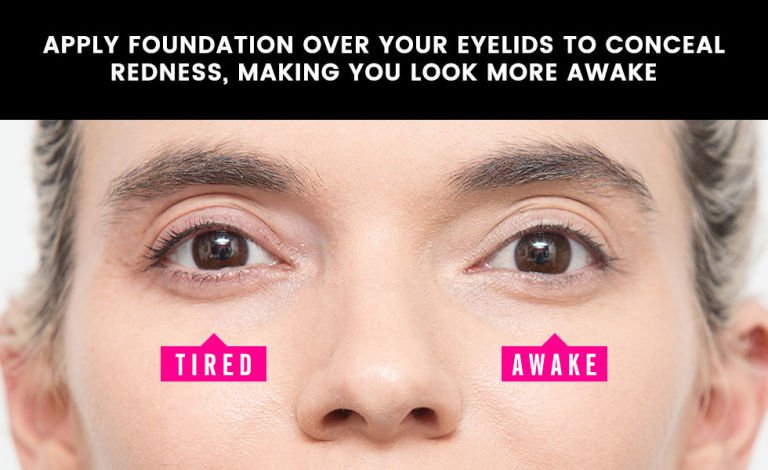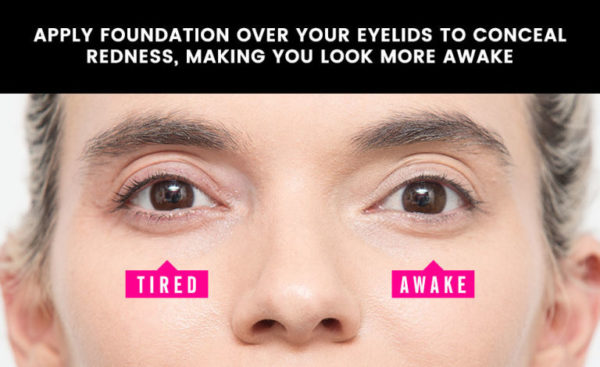 source
9.If you don't have a window (or good natural light) in your bathroom, smooth foundation on at your sink, and then check it in natural light.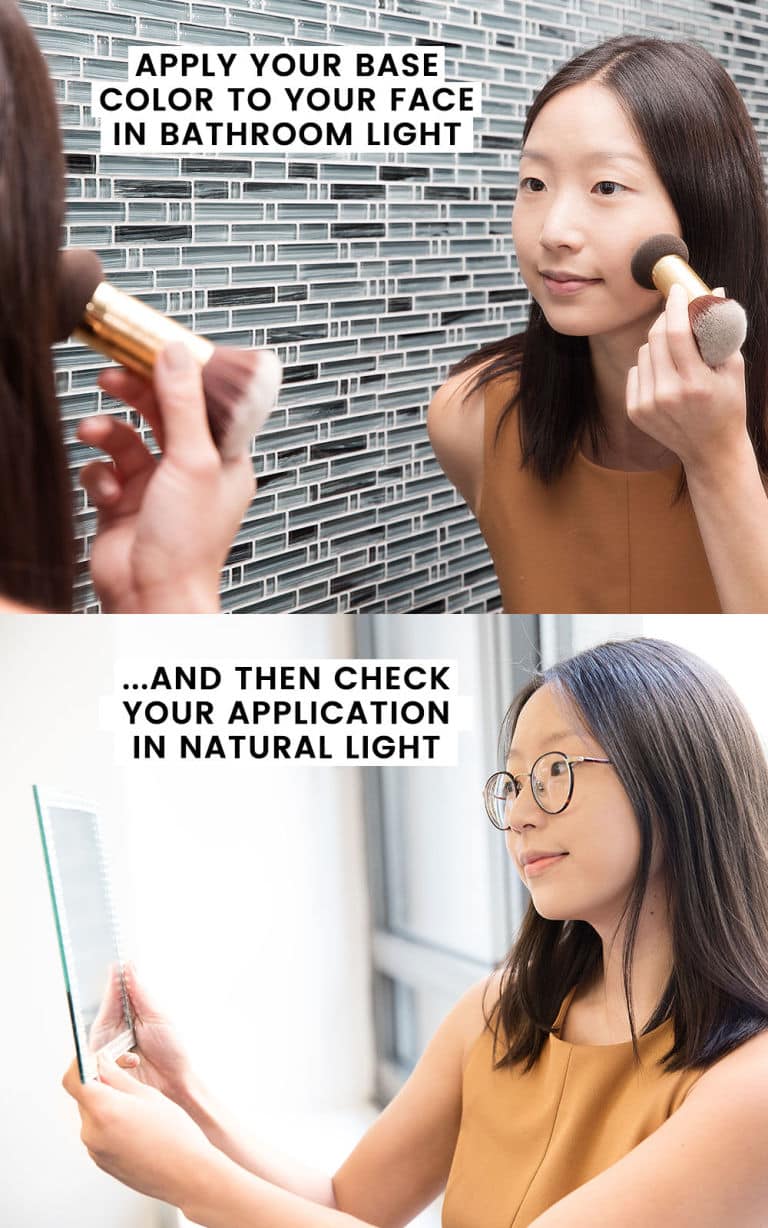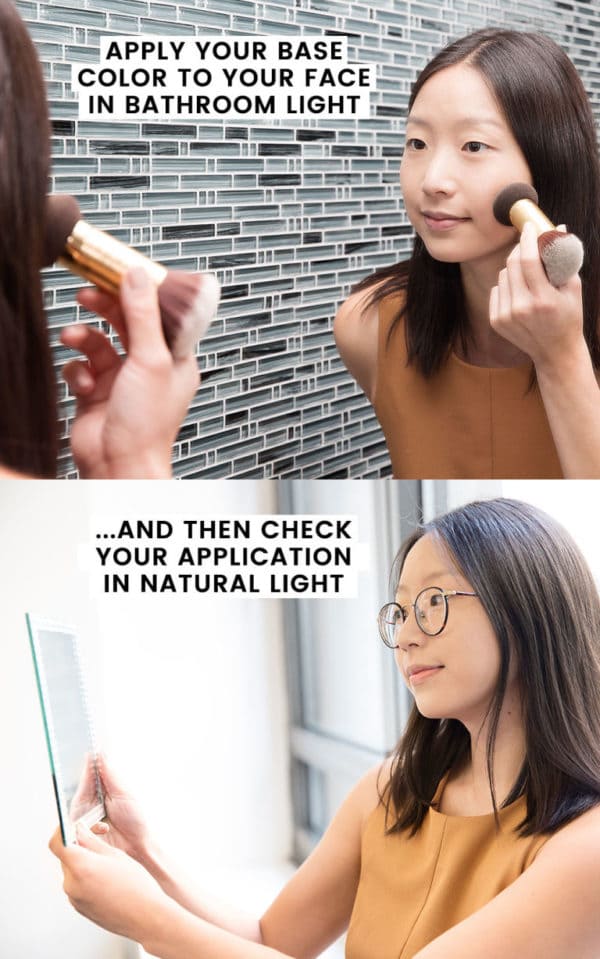 source
10. If you want to turn your matte finish into a dewy one, apply a drop or two of a facial oil onto a sponge, then smooth on your foundation.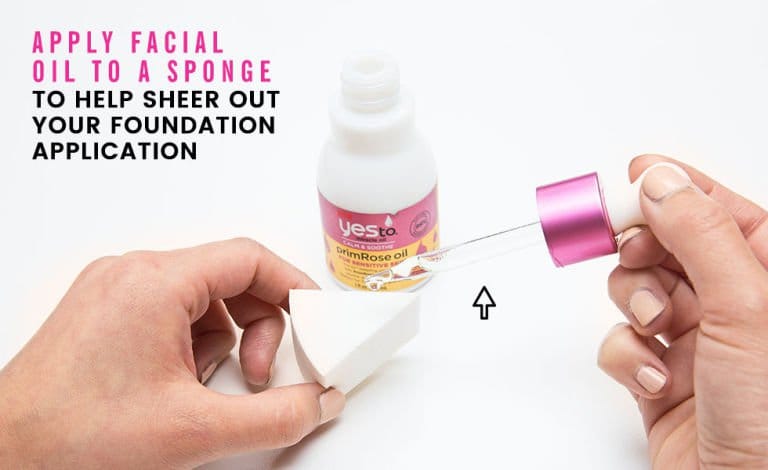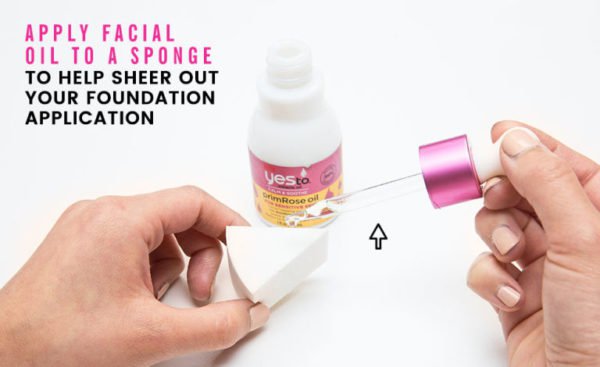 source
11.Mix an illuminating formula in with your foundation for a subtle glow.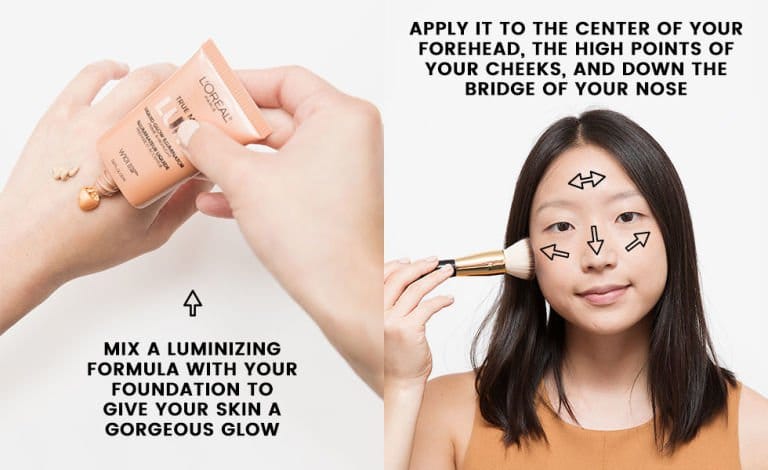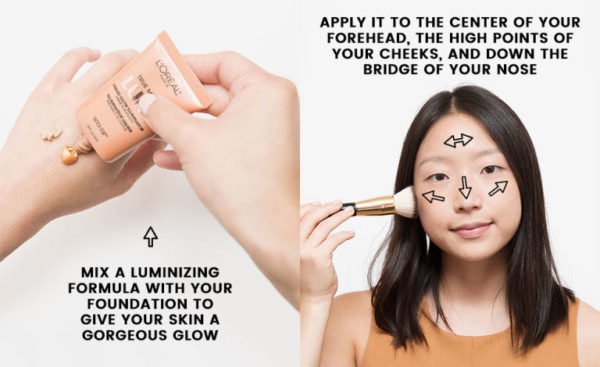 source
12. Use a makeup sponge to buff out your foundation.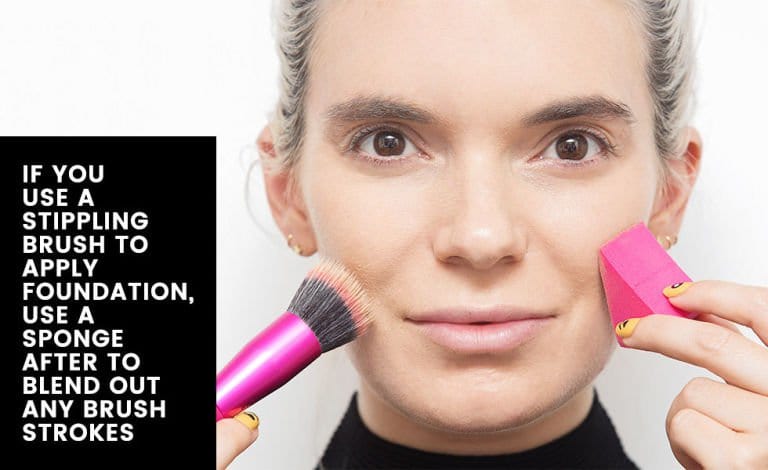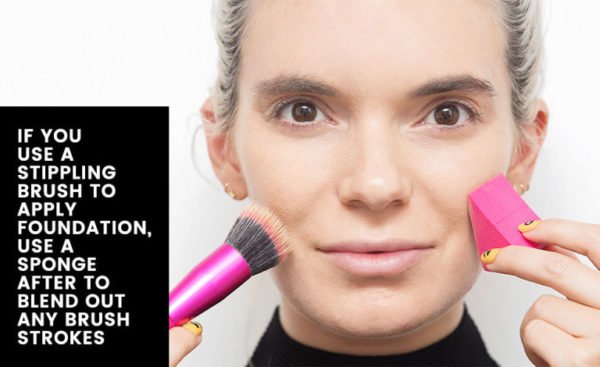 source
13. Apply your foundation with downward strokes to avoid highlighting the peach fuzz on your face.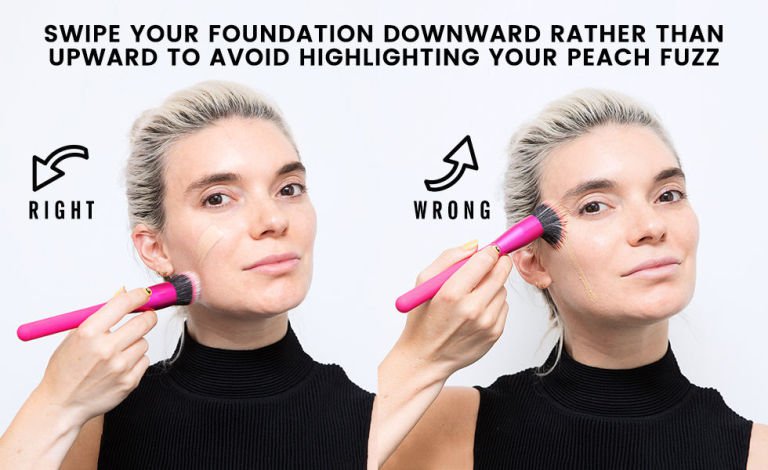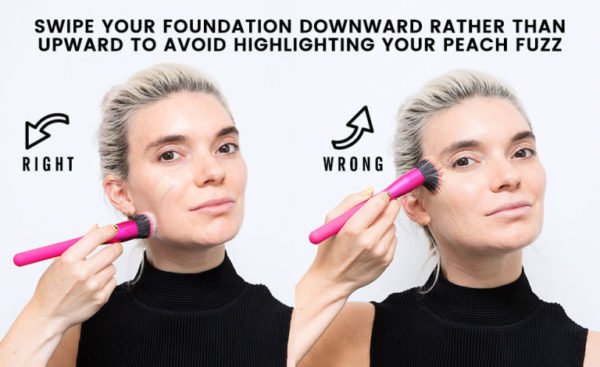 source
14.If you touch up your eyeshadow before you go out, be sure to protect your foundation application.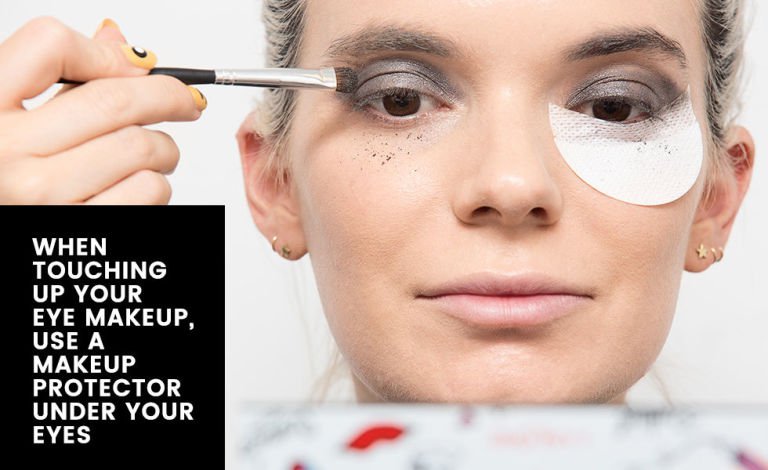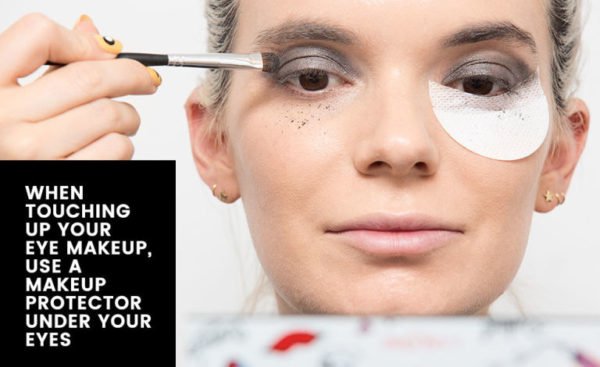 source
15.Finally, set it and forget it.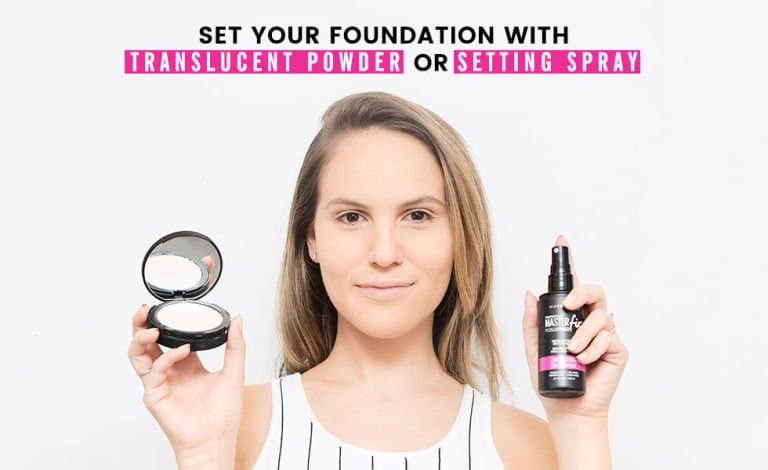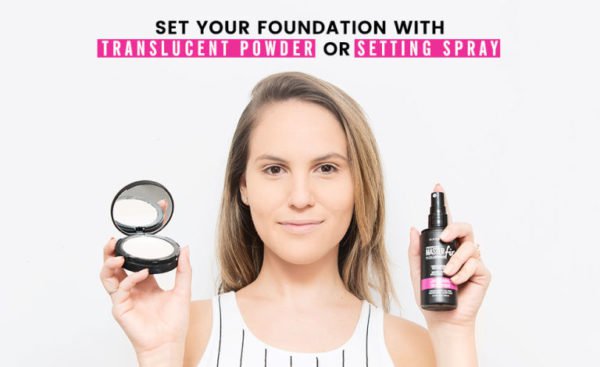 source